The main task of a car rental company is to create the most comfortable conditions for using a car, so the client could enjoy the trip and not be distracted by any trifles. And so do well known Turo.
However, if for some reason you can not use Turo and you're seeking some similar services here is a list of the most popular car rental apps similar to Turo.
Getaround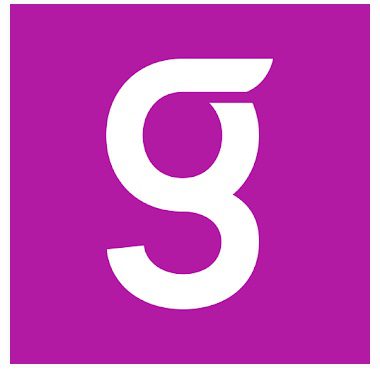 Do you need a car for a few hours or a few days? Getaround will help you find affordable car rentals by price and location, all insured.
Mobile technology has led to the growth of carsharing: we can now share cars, rent electric cars in cities, book cars for rent, etc.
Getaround is a platform for renting cars from both individuals and professional providers, allowing you to search for the cars nearest to your location on a map and be able to see the daily rental price of each one.
If you need a car for a few hours to get to work or longer, maybe to go on vacation, this Drivy system puts owners and those interested in renting in contact and can even skip the need for any meeting between them using open technology. It's a system that allows you to open the car from the app, so you don't even need outside help.
Over 50,000 cars in Spain, France, Britain, Germany, Austria, and Belgium.
Key Features:
Rental cars available, starting from 15 euros per day, as well as by the hour.
If a Drivy car rental is open, you can open it from the app without even making an appointment with the owner.
Users have access to each car's file, allowing them to see all relevant information – description, year, mileage, fuel, options, lease terms, etc.
All rental costs include comprehensive insurance from Allianz.
Owners, whether individuals or professional vendors, can easily manage their rental car or fleet from their accounts.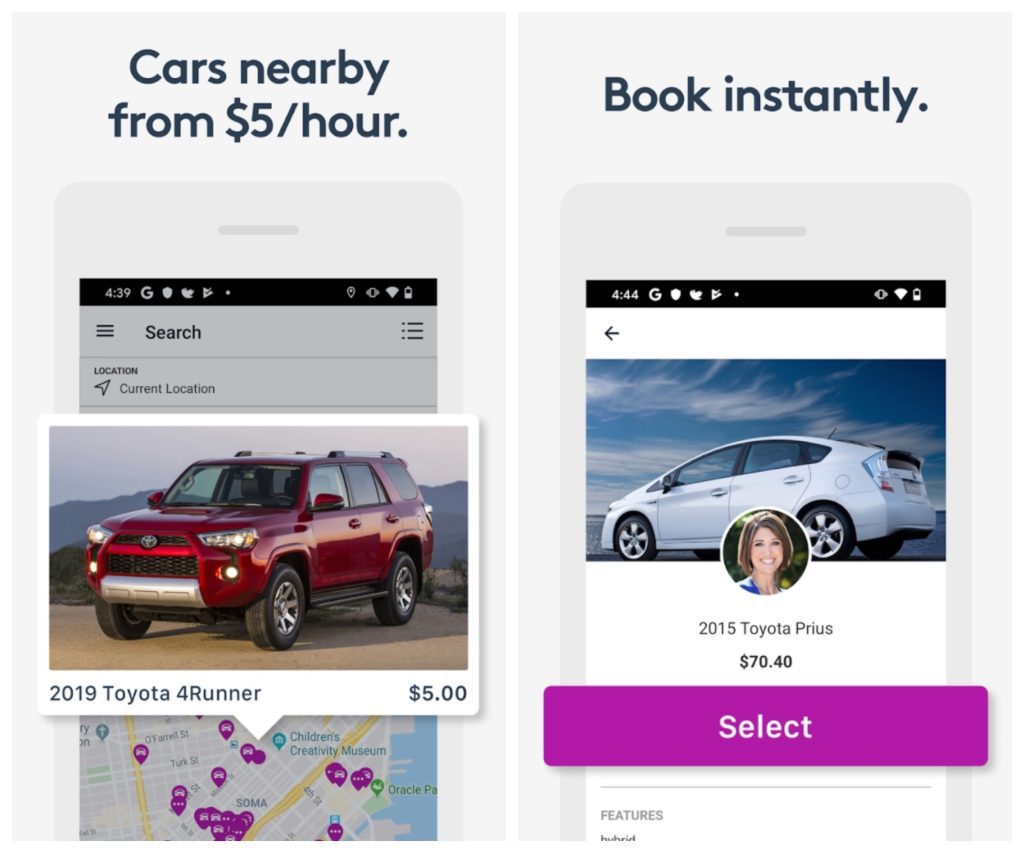 Downloads: 500000 +
Customers rating:

(3.7 / 5)

You may also like: 11 Cool restaurant finder apps for Android
SIXT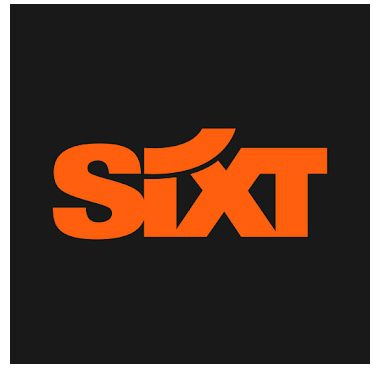 German car rental company SIXT presents the official app for car rentals, cabs, and carsharing.
The well-known car rental company has transformed its website into a mobile format so you can rent a car anytime, anywhere. Download the app and arrange car rentals – for independent, shared, or ride with a driver.
You can rent a car in just seconds. Works in all US locations.
SIXT is the official car rental company app. It has three sections:
Rent cars and vans around the world right in the app;
Chauffeur-driven transportation in cabs, vehicles of different characteristics;
Carsharing for car and motorcycle sharing.
The app has an intuitive interface that allows you to rent a car in seconds. It also includes a search engine with detailed filters, information, and locations of more than 2,200 company branches, personalization options for bookings, and data on selected services, among other features.
Comfort VTC, cab, and limousine services.
It also always shows fares and secure payment options so you don't have to carry cash. On the other hand, a very interesting detail of this app is that if you request a ride with a driver, you will always see where he is. And if you go to the airport, you'll have information about possible flight delays.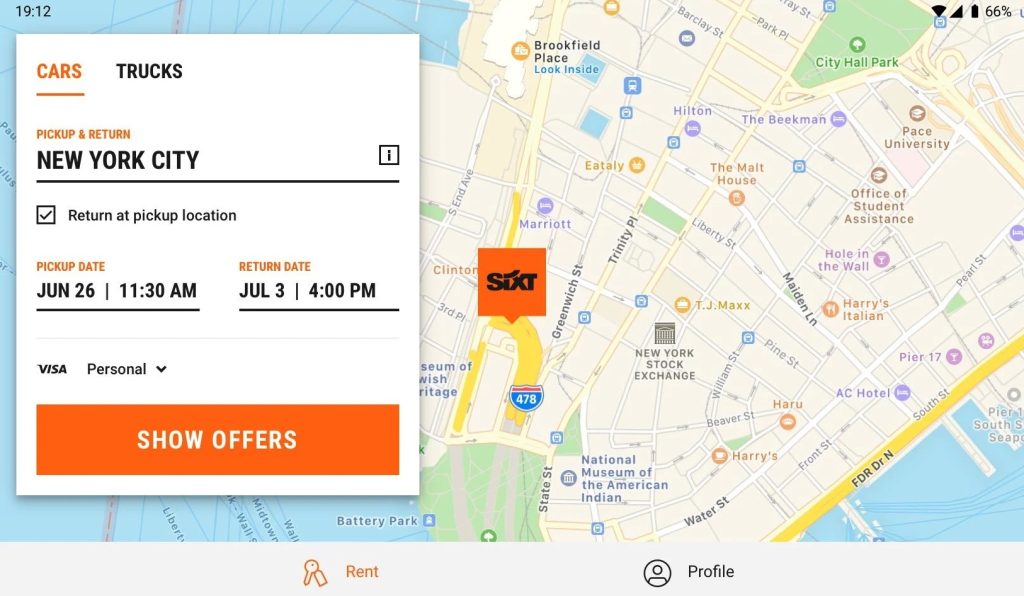 Downloads: 1000000 +
Customers rating:

(4.7 / 5)

Skyscanner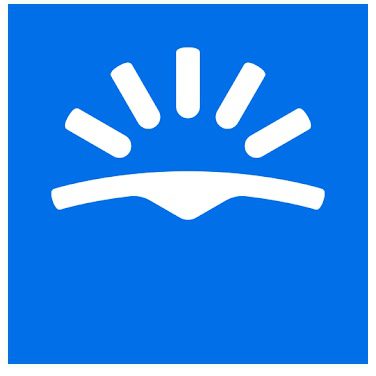 Search for the cheapest airfare, transportation, and lodging for your next trip and find the best plans and locations with the Skyscanner app.
While some people (very few) enjoy organizing and planning a trip, frankly, it can turn into a real headache and a good dose of stress.
Fortunately, in today's times, there are services that make it much easier by consolidating most of the things you should do before you travel on one platform.
For example, Skyscanner started out as an airline search engine and has become a very efficient and comprehensive interface for booking and buying airline tickets, finding accommodations, car rentals, recommended restaurants, and attractions. All this, with a few clicks.
Manage and book your entire trip without complications using Skyscanner.
Key Features:
Allows users to search and compare hundreds of flights and get the best price;
Includes special offers from hotels, resort hotels and apartments;
Hire cars by selecting services, fuel policies, or pickup locations;
The Explore section shows recommended destinations;
The service doesn't charge for reservations;
You can save flights of interest, add filters to your searches, and check the latest.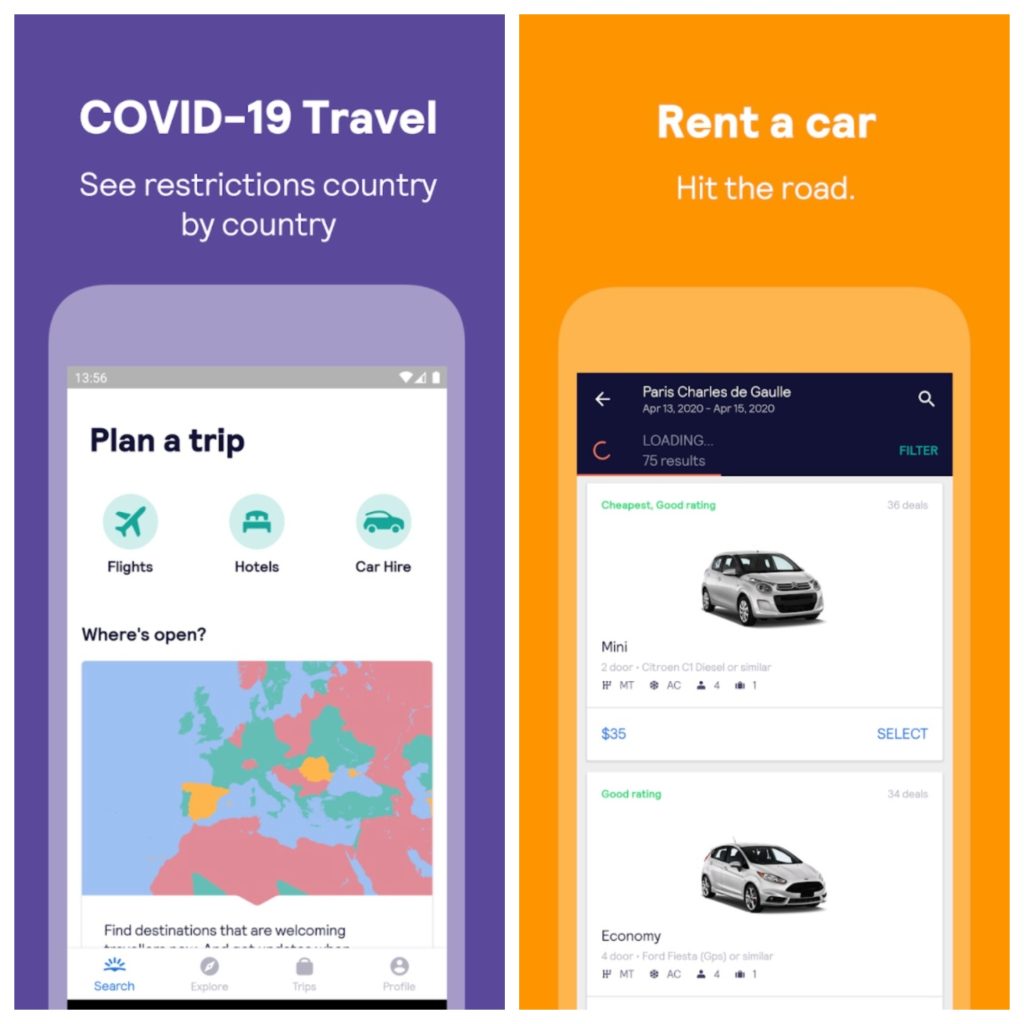 Downloads: 50000000 +
Customers rating:

(4.5 / 5)

KAYAK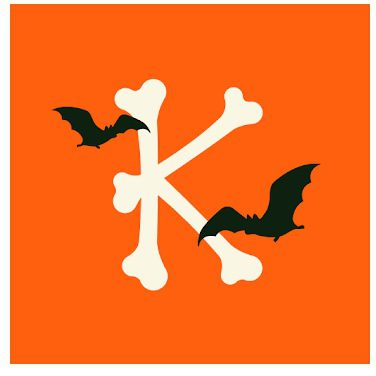 In order to have a good rest on vacation, you must carefully plan everything. This means: buy tickets, book a hotel, rent a car if you plan your own personal excursion program.
That's where the universal aggregator-planner Kayak – a mobile version of a big online service – will help you.
What do they use Kayak for? First, for booking and buying air tickets. You allow the app to use geolocation, and it finds flights departing from the nearest airport. If you don't want to use that feature, you just set your own departure location.
Kayak searches for tickets as well as Aviasales, and the price variation is minimal. Although, an experienced traveler will probably check both options, and then also the airline site. But it's acceptable to stop only on the hero of our review, the result is quite acceptable.
Next, move on to booking hotels. If you already have letters with confirmation of reservations, the service will build an itinerary based on them. For the original function to work, you have to forward them to the aggregator's automatic mail.
And finally, select the car rental section. In this case, you can choose the agency, the class of the car and the place where you can pick it up. The planning is done; it's time to go on vacation.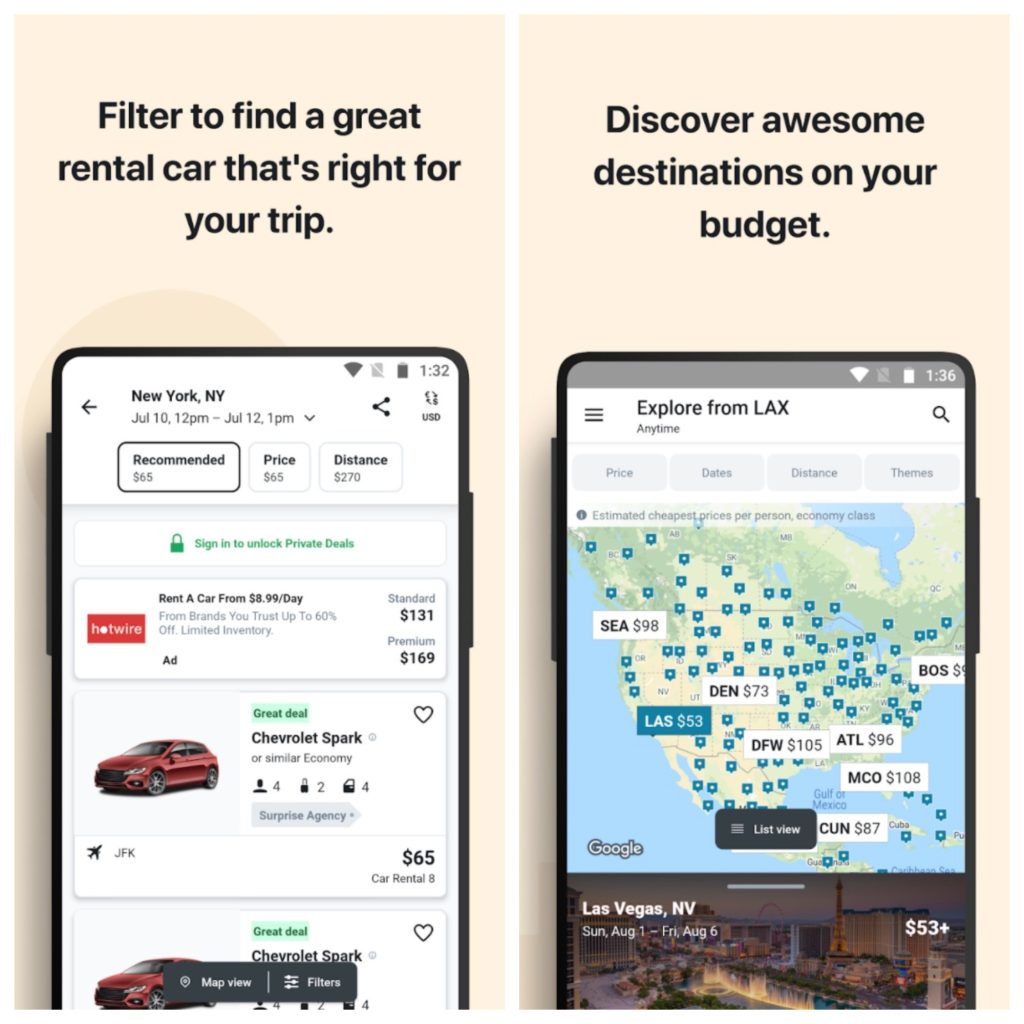 Downloads: 10000000 +
Customers rating:

(4.5 / 5)

Zipcar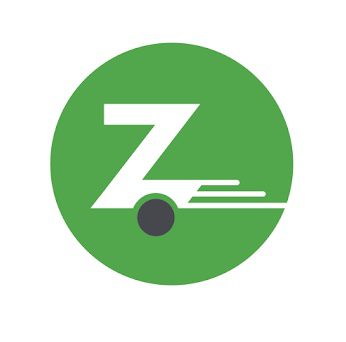 Zipcar is one of the largest car rental companies in the world.
The application that allows you to use the world's largest car rental system Zipcar: the map shows the nearest points and the cars that are there. Any of them can be booked immediately.
At the point of rental – pick up in just a minute and without human intervention: just attach a Zipcar club card to the windshield (to get it, you just need to register on the site).
The convenience is that there are a lot of rental stations and it's possible to change the car quite often.
Location: in over 500 cities and towns across Canada, France, Spain, Taiwan, Turkey, the United Kingdom, and the United States.
In order to use Zipcar services, you need to register and receive a card with which to access the cars.
Each client receives detailed instructions on how to find the car in the parking lot. After the trip, the car must be returned to the rental station. Gasoline and insurance are already included in the rental price.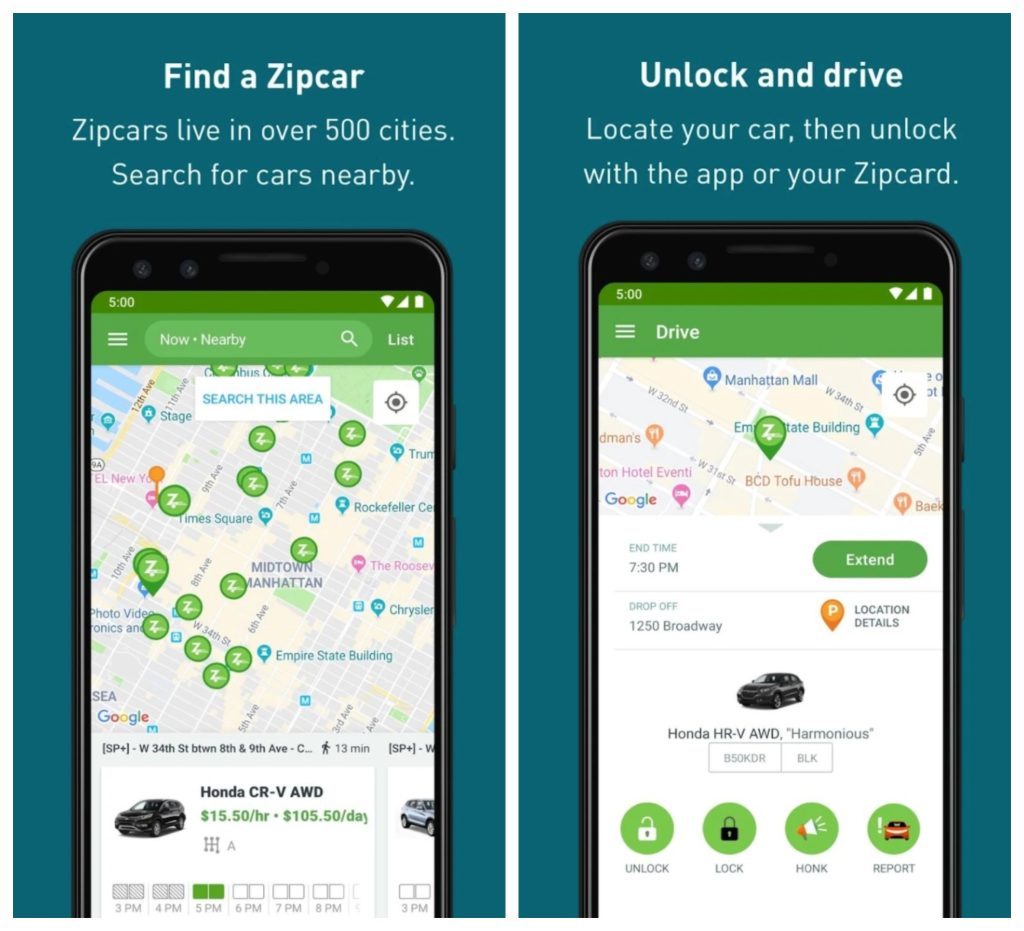 Downloads: 1000000 +
Customers rating:

(3.9 / 5)

QEEQ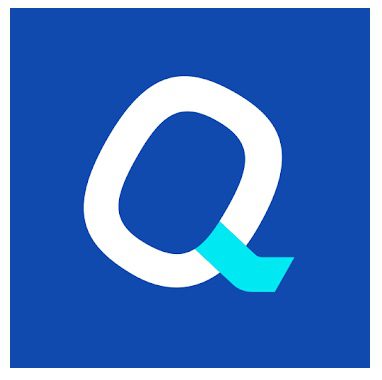 QEEQ Car Rent is an interesting and useful application that helps you find and compare the best car rental deals and make reservations.
Using QEEQ Car Rent is very easy, and you can enjoy the benefits of this great service almost all over the world. Unlike similar apps, QEEQ Car Rent includes information on rental cars located all over the world.
Just enter your location, and then select pick up and drop off locations and rental terms. In seconds you'll get a list of available offers in the area you specify.
Once all the offers are on the screen, all you have to do is examine them. Fortunately, the process is also straightforward, as you only have to swipe your finger sideways to change the rental company and upward to view their offers.
You can find all the relevant information such as price, terms and conditions, model, capacity, etc. When you manage to find a suitable car, you can reserve it directly through the app.
QEEQ Car Rent is, in short, a useful application that will make your life easier when you need to rent a car using your smartphone.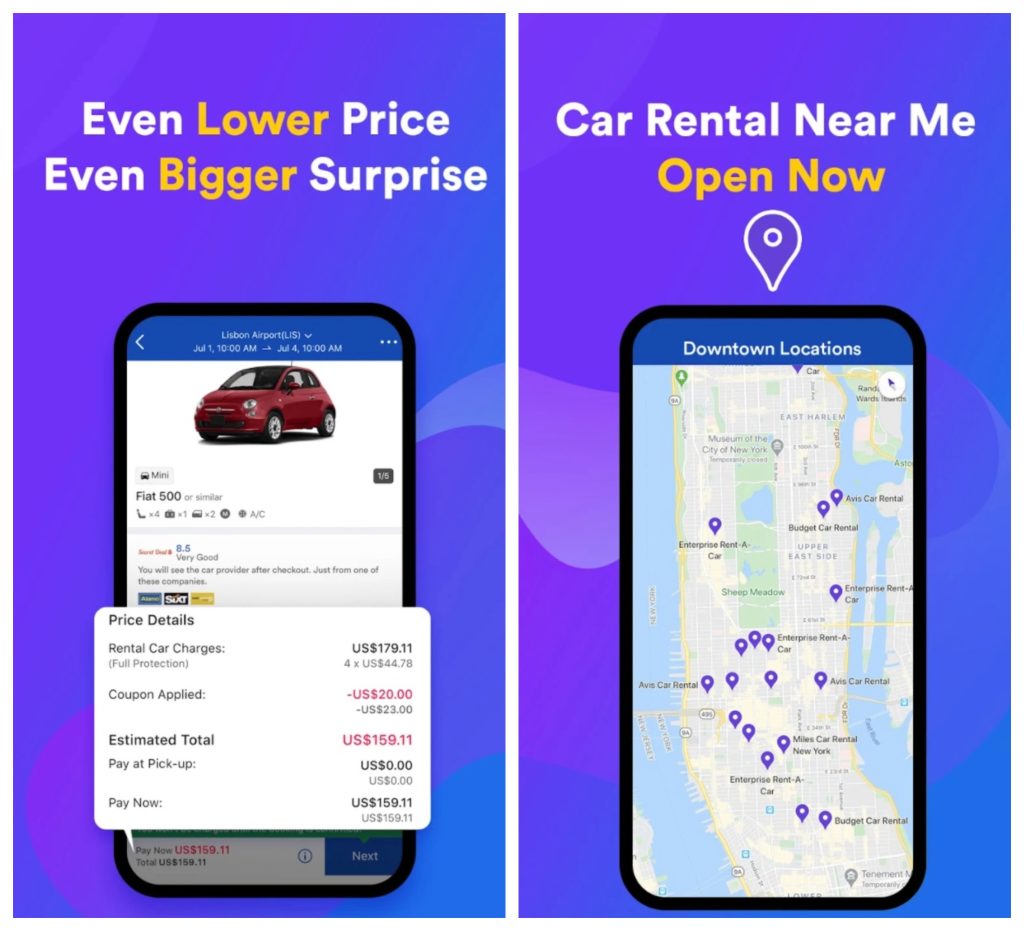 Downloads: 10000 +
Customers rating:

(3.6 / 5)

Avis Car Hire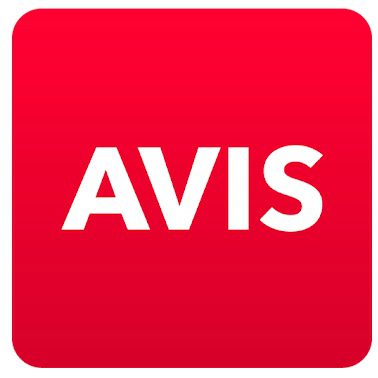 Avis offers a wide range of car rental services to fully meet the desires of customers. Avis works worldwide.
If you temporarily need a car or are interested in renting a car, you'll be glad to know that Avis has offices in 170 countries worldwide. Once you've rented a car in one of them, you can return it to any other location with an Avis rental station.
It offers extra equipment to make your journeys even more comfortable. These include child seats, winter tyres, ski carriers, GPS, and Wi-Fi.
Avis Car Rental:
Quick checkout.
Free booking.
Flexible rates. The longer the rental, the cheaper!
Wide choice of cars: from the most economical to luxury ones.
All cars are new, serviced and maintained.
Various insurance coverage options.
24/7 support at your service.
Free information about discounts and promotions.
Avis is working for you and doing its best to make car rental services maximum convenient and profitable.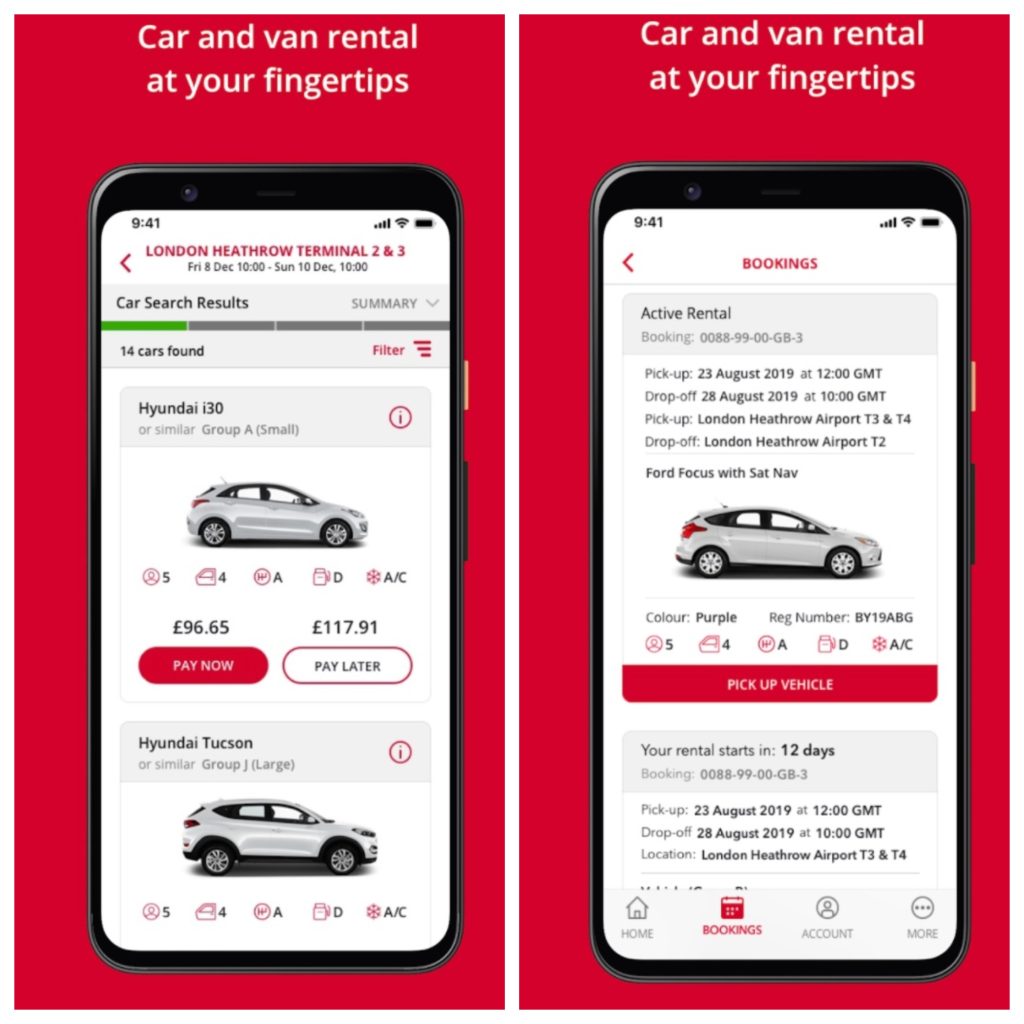 Downloads: 500000 +
Customers rating:

(3.9 / 5)

SHARE NOW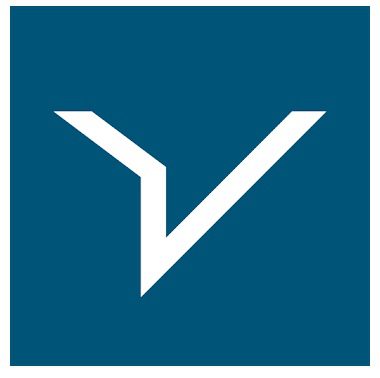 SHARE NOW is an international service that can be used in Europe, China, and North America.
SHARE NOW carsharing gives you the opportunity to travel around the country without any problems, even without having your own car. Large car fleets provide cars for rent either for a few hours or for several days.
Using SHARE NOW cars is not very different from similar services. Download the application from PlayMarket. Find a free car in the application and book it.
Within 20 minutes, get to the car and inspect it. It should not have any dents or other damage. If there are, you must notify the SHARE NOW operator of the problem.
Unlock your car using the app and check it for the fuel card, keys, and insurance policy.
Go on a journey.
If you need to stop, you need to park the car, get out of the car and close it with the app.
After completing the trip, it can be left in any open parking lot, respecting the rules of parking. You can leave the car in closed areas or a garage only in "Waiting" mode.
Most often, SHARE NOW cars are purchased for travel within the city or country. However, you can travel freely between countries and regions using carsharing if you have the appropriate fare plan.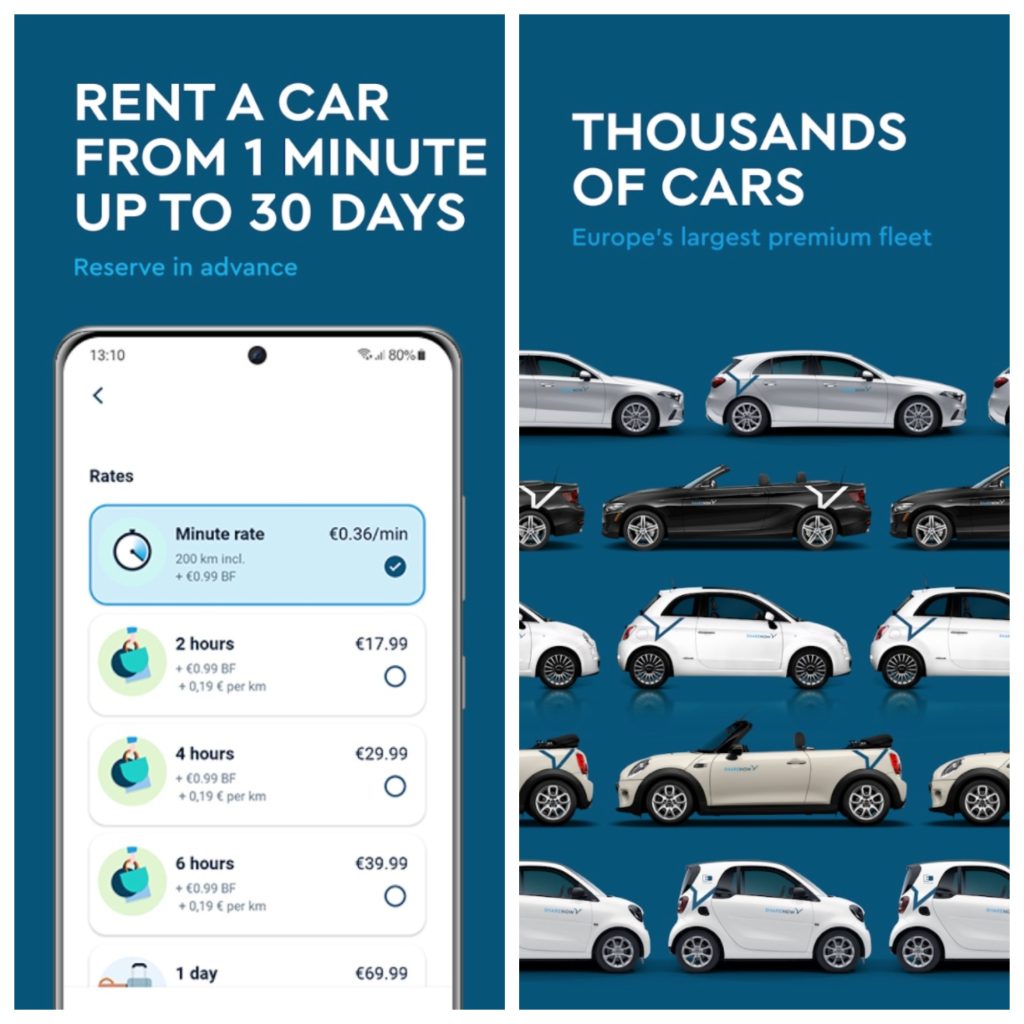 Downloads: 1000000 +
Customers rating:

(4.4 / 5)

Enterprise Car Rental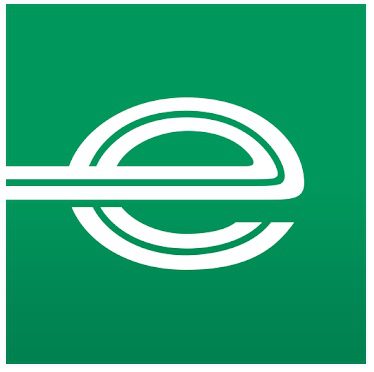 Enterprise Rent-A-Car is the largest American car rental company. The company rents cars and trucks, as well as operates a system of car-sharing and sells used cars. Enterprise is represented in more than 85 countries and has more than 7,600 rental locations.
Enterprise is a leader in the car rental industry and a recognizable brand all over the world. Hence the impeccable service, which makes you choose Enterprise again and again.
Enterprise offers its regular customers (registered users of the company's website) the most favorable conditions of car rental. Also, you can always find information about current promotions on the website.
Enterprise is widely represented all over the world. All available rental stations are collected in tab Locations and divided by regions: U.S., Europe, Latin America, and the Caribbean. It's possible to rent a car from Enterprise in Africa and the Middle East, as well as in the Asia-Pacific region. For a quick search of the rental station, it's enough to enter either the name of the city or its index or the name of the airport.
Ordering a car starts with entering the car pickup point. Then you need to specify the period of using the car, and then all the available options for a rental will open. In order to search for a car, it's convenient to use the filters, which will help you to narrow down the choice to the car suitable for you.
Filters include the type of transmission, type of car, and number of passengers. Immediately you can see the cost of rental per day and for the entire rental period.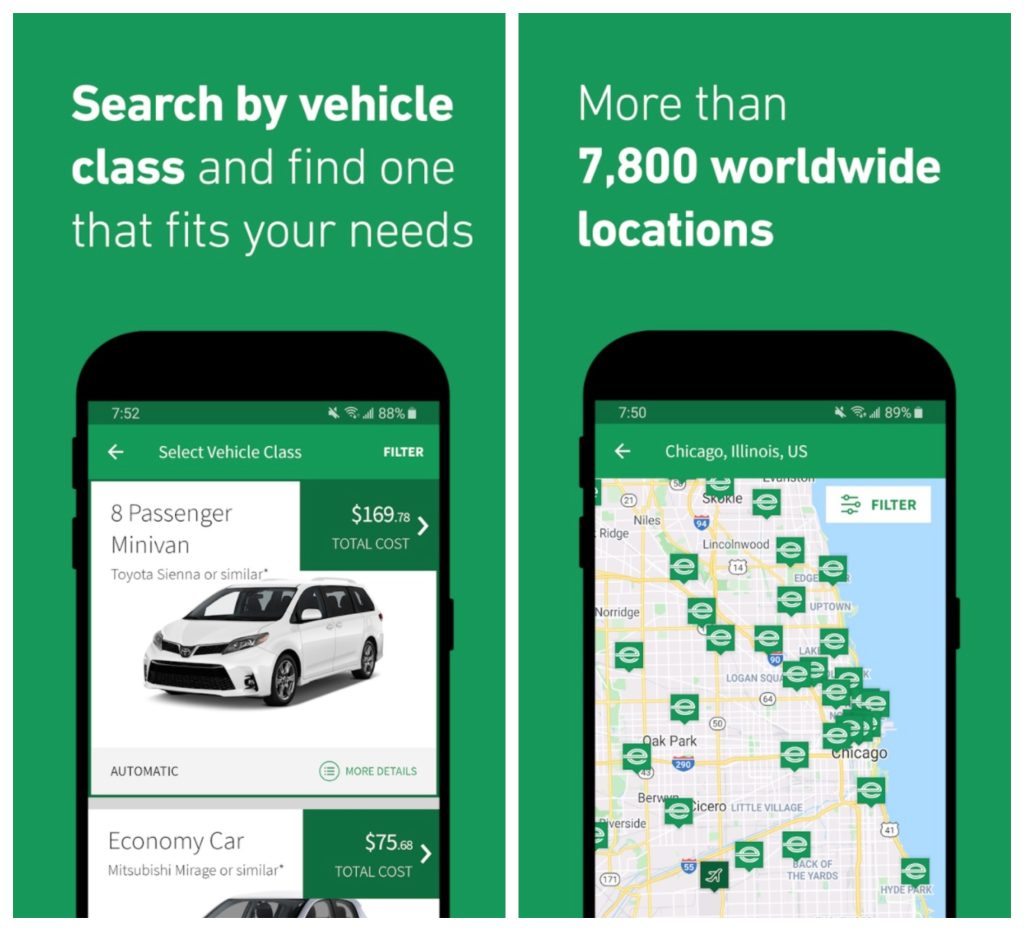 Downloads: 1000000 +
Customers rating:

(4.4 / 5)

Alamo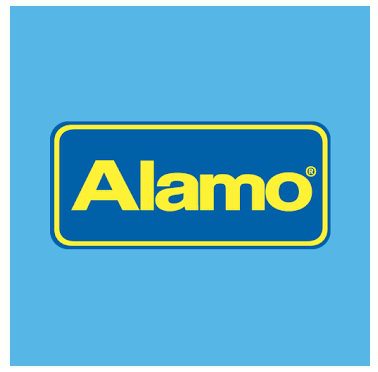 Alamo is an American car rental company that specializes in renting cars for tourists.
Today, it is represented in all tourist centers around the world. It offers car rental services in North and South America, Africa, Asia, Australia, Europe, and the Caribbean.
Alamo Rent A Car appreciates its regular customers: the registered users of the Alamo website get an additional 5% discount on the existing rates.
The car rental stations of the Alamo are collected in the tab Locations. The search form for car rental stations all over the world offers you the choice of the country and then shows all the car rental stations of the company with their addresses, phone numbers, and opening times in the given country.
Enter the initial data (place of car pick up/return, rental dates, driver's age) and choose a car. For each available rental car, basic information about the number of passengers, luggage capacity, type of transmission, as well as the cost for the rental period is offered.
After choosing the appropriate car you have an opportunity to order additional options such as child safety seats, navigation devices, roadside assistance, and many others.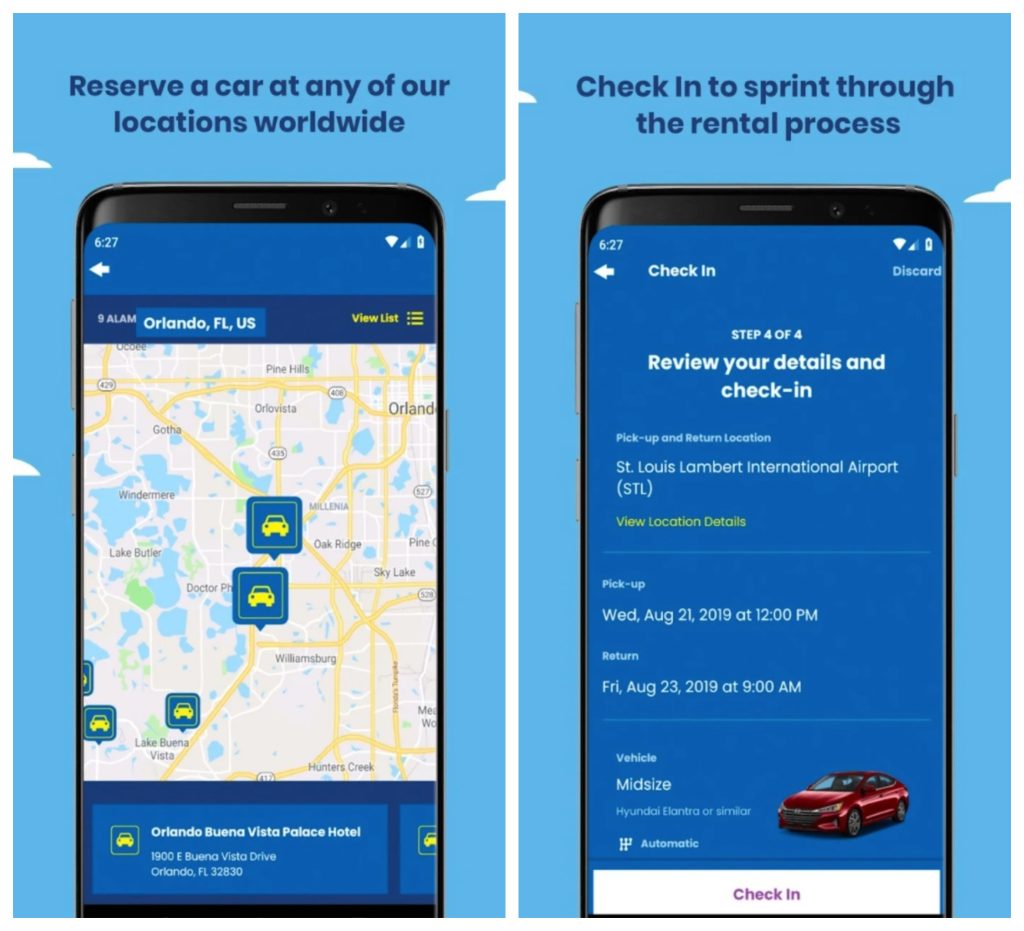 Downloads: 100000 +
Customers rating:

(4.7 / 5)

National Car Rental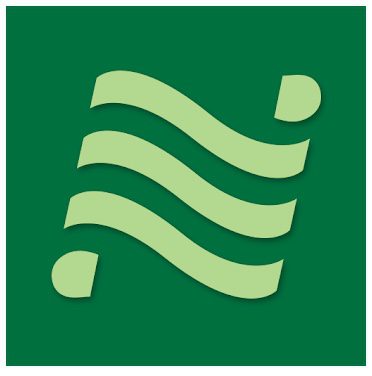 National Car Rental is an American company, one of the world's leading car rental companies.
National has a huge fleet of cars to suit any purpose and any budget. This car rental company rents modern compact cars for city driving, cars for out-of-town driving, capacious cars for big companies, and others.
When ordering a rental car National Car Rental offers the opportunity to order additional options (for example, additional equipment) to make the trip as comfortable and enjoyable as possible.
A flexible discount system, attractive promotions, and careful attention to customers are the distinguishing features of National. Over the years it has repeatedly won the best in such categories as accumulation and discount programs and personal approach to each client.
National has over 1500 rental stations worldwide. There are rental stations at the airports as well as in the ports and railway stations.
The form of ordering a car doesn't differ from previous services. Basically, there is a standard set of filters considering the needs of customers.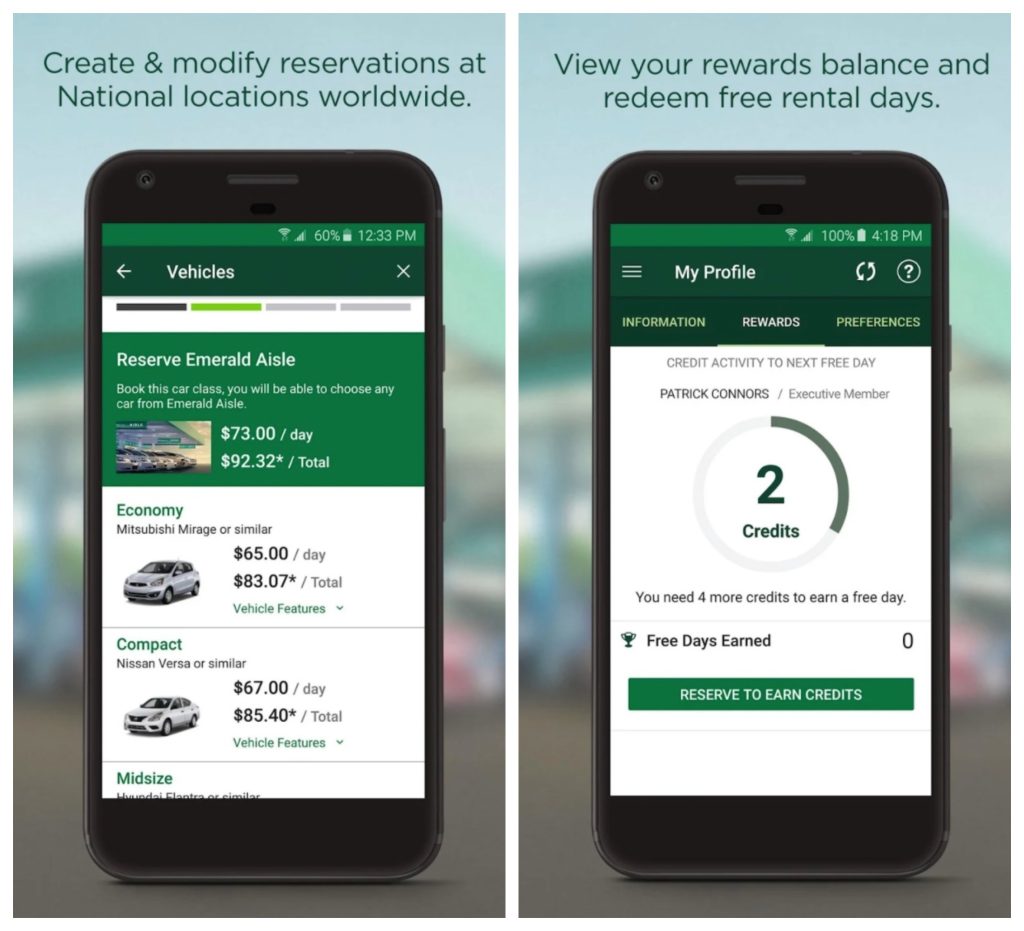 Downloads: 500000 +
Customers rating:

(4.6 / 5)

You may also like: 7 Best Bus Booking Apps for Android
Hertz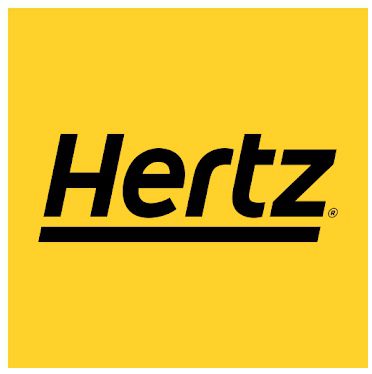 Hertz RentACar is the official app of Hertz, the car rental company. Hertz Corporation is an international brand based on excellent customer service, innovation, and a large selection of vehicles.
Hertz strives to be a company that provides great rental options at affordable prices. Book your rental car with the free Hertz RentACar Android app.
Do you want to rent a car? Hertz is one of the biggest car rental companies. Thanks to its official app, you no longer have to physically go to its office to make a reservation or change it.
Hertz RentACar is the perfect app for Android, in terms of booking your rental car. You can hire a car at any of 9,700 locations worldwide.
Benefits of Hertz RentACar
With this app, you can forget the hassle and enjoy special exclusive offers for Android users:
Rent a car with your phone;
Change orders;
Includes a map of Hertz office locations;
Save time and rent a car at the best price by downloading Hertz RentACar for free.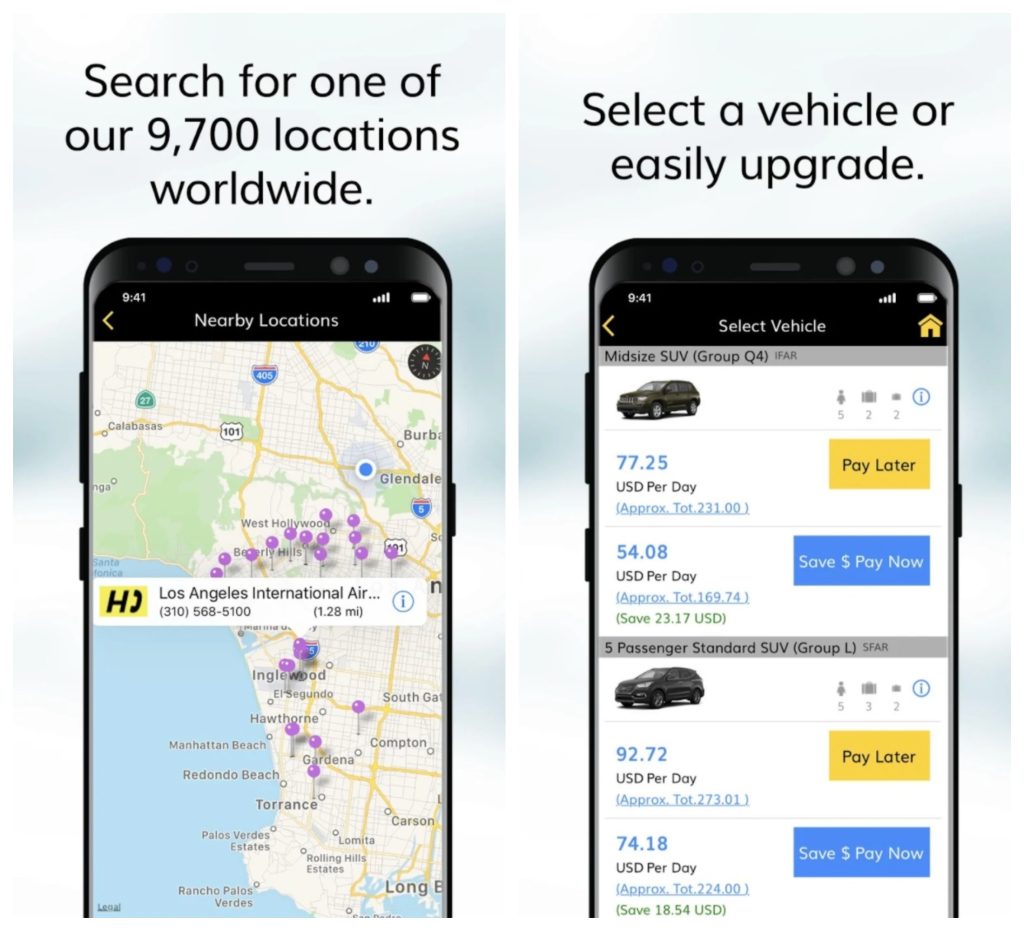 Downloads: 1000000 +
Customers rating:

(2.6 / 5)

If you need to drive yourself around new cities, you need an international driver's license and a carshare or rental car application. This scheme has been successfully replacing the classic car rental in recent years.
The disadvantage of car sharing is that most of the operating companies are local. It's impossible to choose one application and use it, as the same Uber all over the world. It's necessary to find out in advance which service works in the country of arrival and then to install the program.
I Hope, you carefully studied our list and chose the appropriate option for you.