Puzzle games – a very convenient type of games for your smartphone. Firstly, the touch control seems to be specially created for them, and secondly, these are games that you can return to at any time when you have some free time.
In the new selection of puzzles for Android – as recognized pearls, so maybe new games for you …
Skillz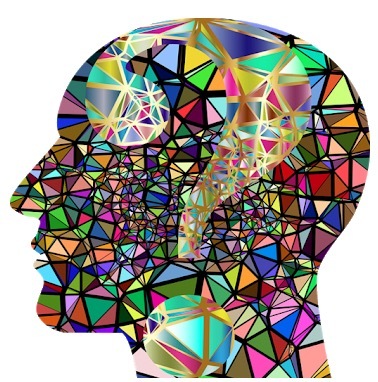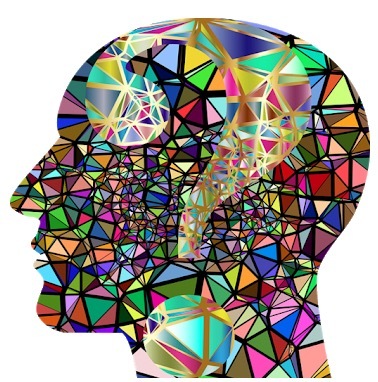 This intellectual game is one of the best projects of the puzzle genre because it has everything you need for proper regular brain training.
Why is it worth downloading Skillz for Android?
It has the original tasks to improve attentiveness, speed, and sense of perception, which are built in such a way that you will not be bored by doing them! The game is suitable for both children and adults, regardless of age and level of mental development.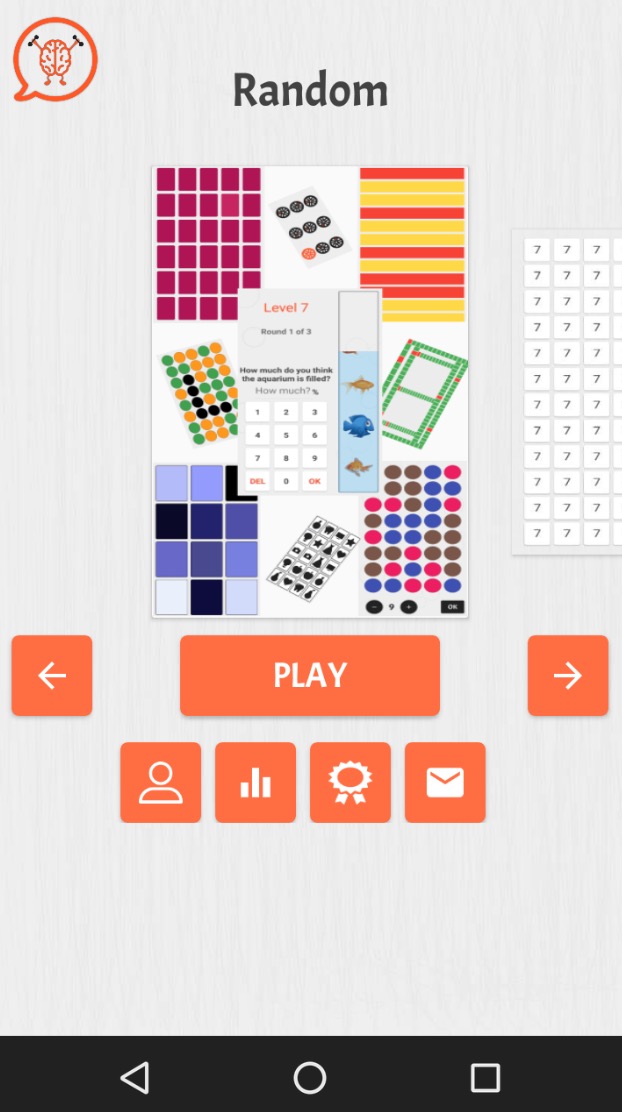 The game has a huge variety of tasks, puzzles, and mini-games, which differ by several criteria – the level of complexity, the type of tasks and orientation on the development of certain skills.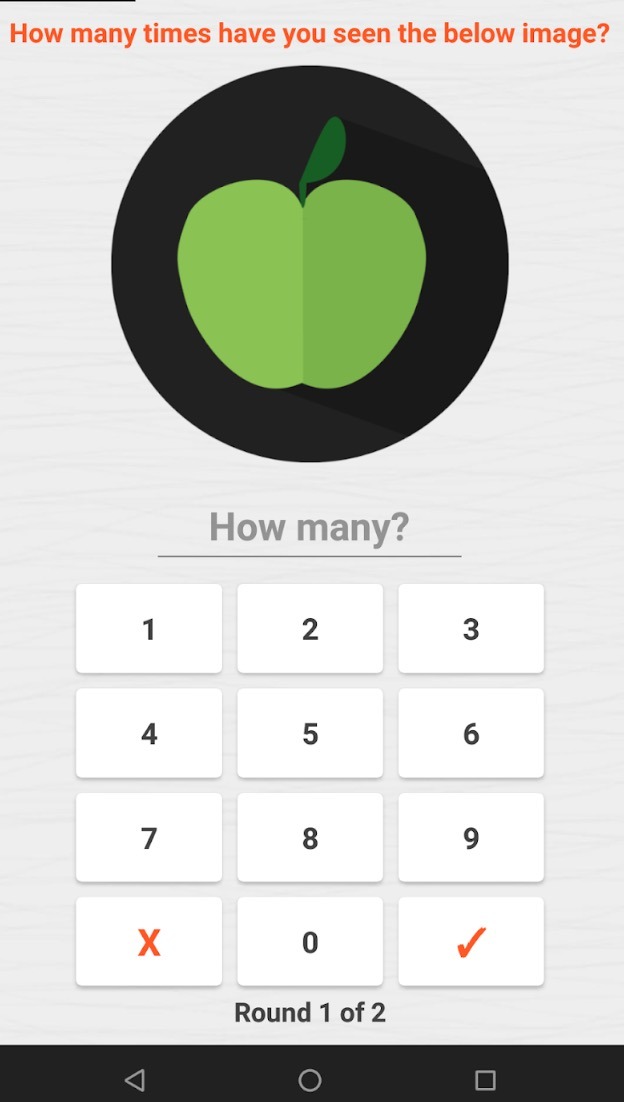 Some tasks will help to improve memory and attention, some will allow developing fine motor skills and speed of thinking. Skillz, among other things, has a number of useful features, one of which is the ability to play with friends over the network.
BENEFITS OF THE GAME
multiple game modes;
great design, made in a minimalist style;
an opportunity to develop intellectual abilities in different directions;
availability of multiplayer;
regular software updates in the application.
Downloads: 10000000 +
Customers rating: 

(4.6 / 5)

You can also check: 12 Best offline card games for Android
Smart – Brain Games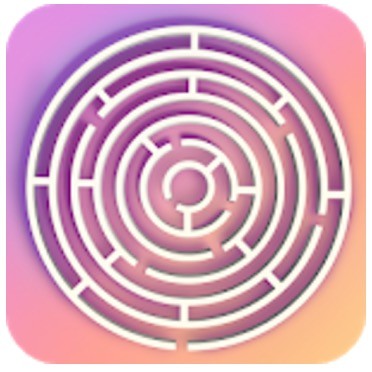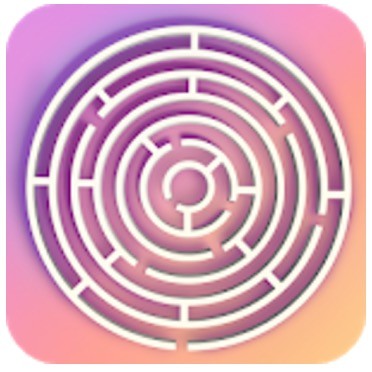 Smart – Brain Games is an exciting Android game that includes many logic puzzles.
Why is it worth downloading Smart – Brain Games for Android?
In this game, your task will be to solve difficult logical puzzles using your mental abilities, catch objects moving across the screen, find objects, perform mathematical tasks, and so on.
Train your memory, observation, logic and quick wits and go through difficult levels one after another. Play this game in any free time and achieve record results by training your brain.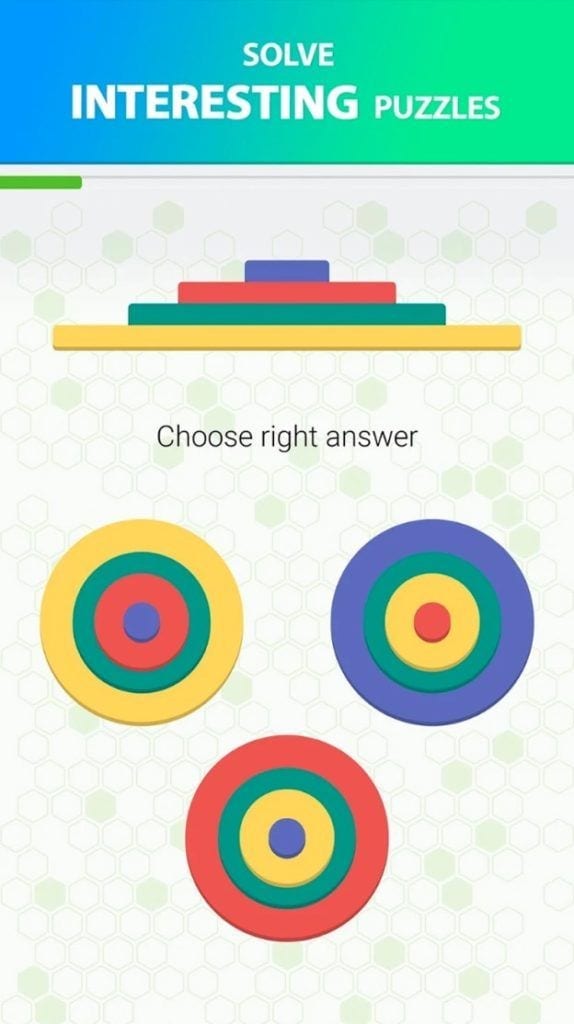 The game features more than 600 levels, 28 different mini-games, and a leaderboard. A great Android puzzle for people who want to constantly develop and improve their thinking.
Downloads: 100000 +
Customers rating: 

(4.6 / 5)

Brain It On!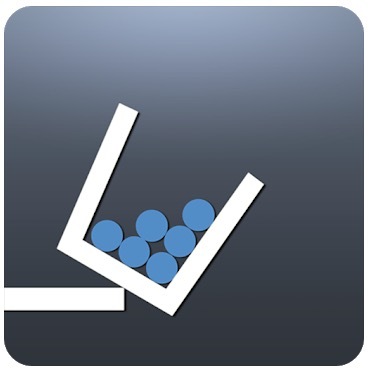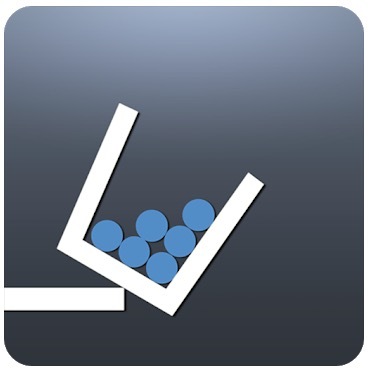 Among the many standard puzzles Brain It On! – Physics Puzzles deserves special attention. This is a graphical game that will make you concentrate as much as possible.
Why is it worth downloading Brain It On! for Android?
Time after time you will be offered different tasks that require to draw something. It seems that it's very easy to cope with them, but in fact, you need to be very careful and not to lose sight of even the smallest details. Well, those who show the best results will be awarded three stars, thereby setting the maximum record.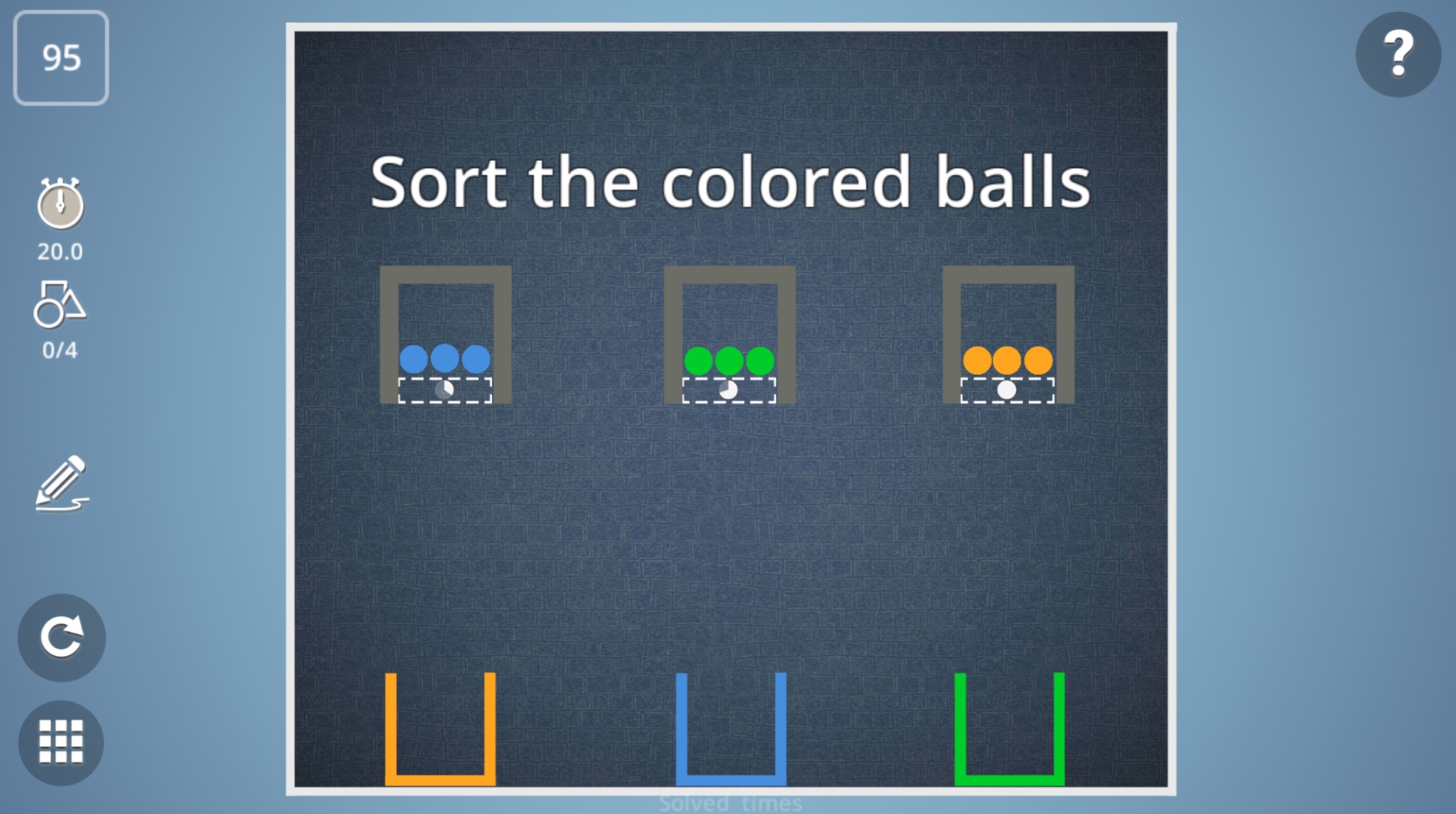 At some levels, the creators of Brain It On! – Physics Puzzles will offer to draw a figure to destroy the proposed design. At other levels, the player will need to depict an obstacle so that the balls on the screen move to the box. Sometimes you have to hit objects to move them.
In a word, there will be a variety of tests, so that you will have the opportunity to prove yourself as an experienced brainiac, who is not afraid of difficult tasks.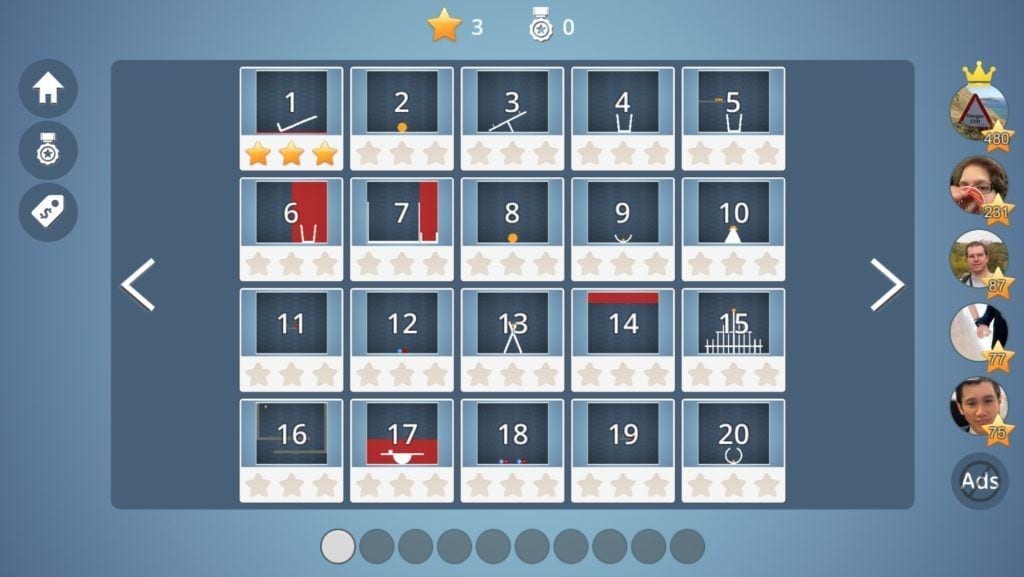 Solving puzzles on the levels of the game can be done in several ways. But only one strategy is effective. For three stars, you must pass the levels as quickly and accurately as possible. Well, when it becomes boring to play alone – you can compete with friends.
Downloads: 50000000 +
Customers rating: 

(4.5 / 5)

hocus.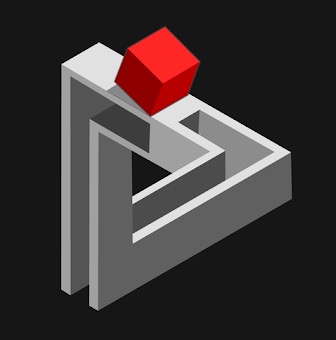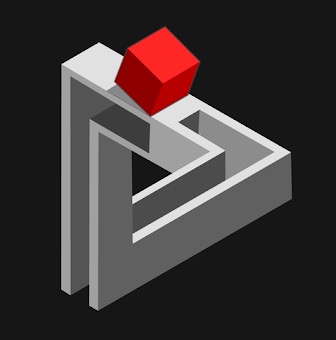 Hocus is a very addictive puzzle game that uses geometric shapes based on optical illusions and paradoxes. It's unique in its kind and is completely unparalleled. The main task is to move the red cube from the start to the finish point of the corresponding shade. Once you do this, you can go to the next level.
Why is it worth downloading Hocus for Android?
All this is extremely relaxing. The game has no time limits, so you can think through the passage as much as you need because the rush is not appropriate.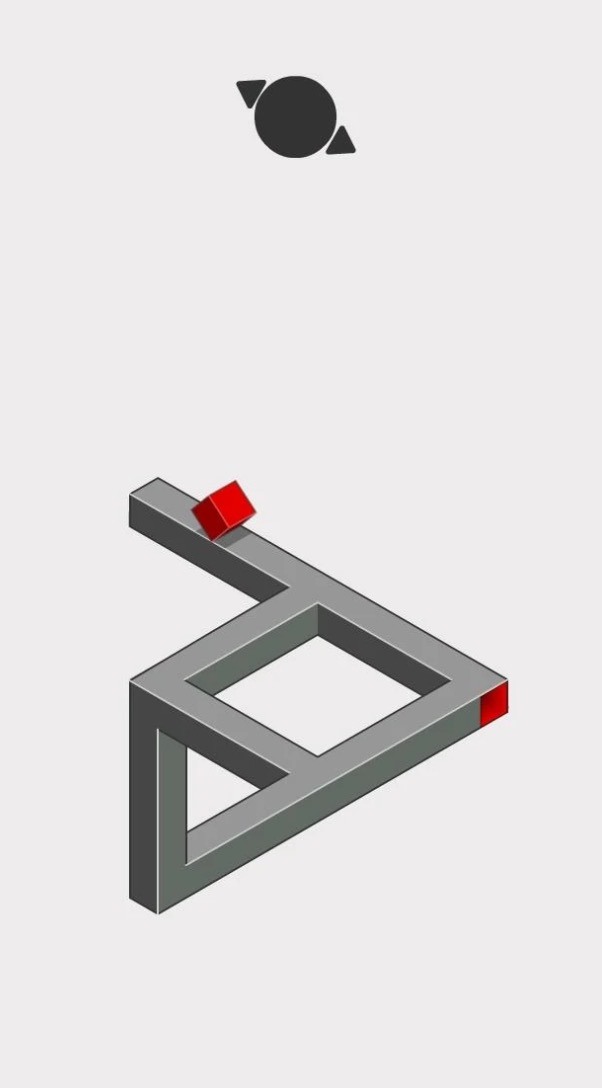 The game has a huge number of levels, so it will attract your attention for a long time. Each level is complicated and consists of its own distinctive figure, which is a visual illusion and cannot exist physically. You have to overcome the difficult path along their edges.
Control of the game is very simple, so even a beginner can handle it. All actions are performed by touching the screen, don't forget about the hint, which is located at the top. It points to the currently available directions.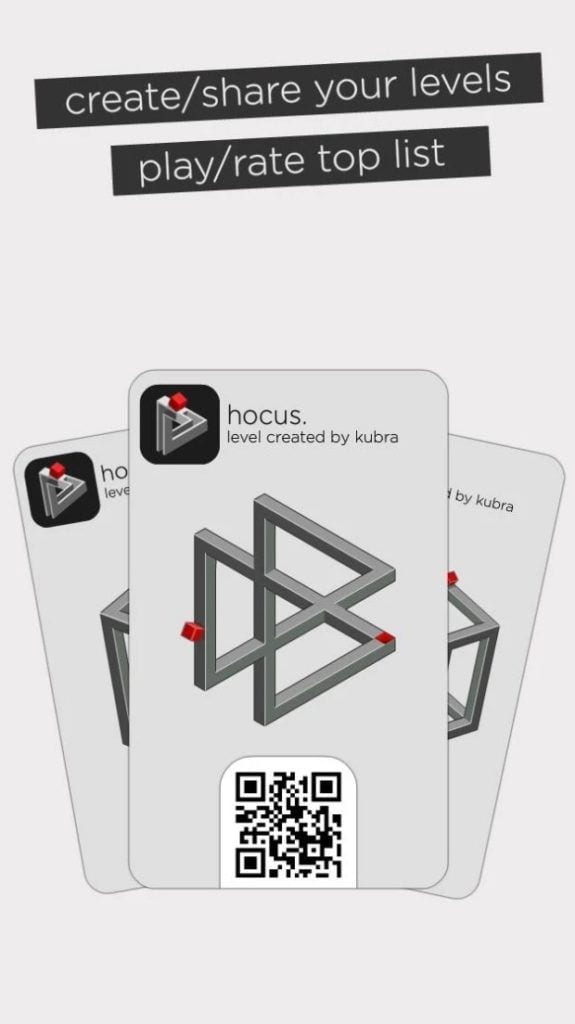 The game hasn't special design ideas and consists of only three shades. But all this is done so that you are not distracted from the main task of the game and its passage.  All this is accompanied by very melodic music, which allows players to relax while passing the levels.
Downloads: 10000000 +
Customers rating: 

(4.7 / 5)

Empires & Puzzles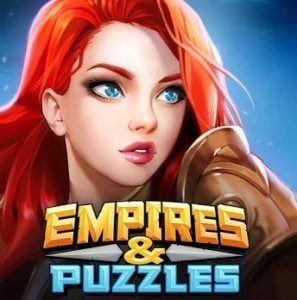 The Royal Guard – a special military order, organized in the Middle Ages to fight evil, injustice, and sometimes darkness, rising from Hell.
In the Empires & Puzzle universe, in general, the most terrible event happened – the dark warriors of evil got out, crushed the kingdoms, turned the inhabitants into pawns. But you can still stop the attack – the main thing is to pick up the allies in time and boldly enter the battle.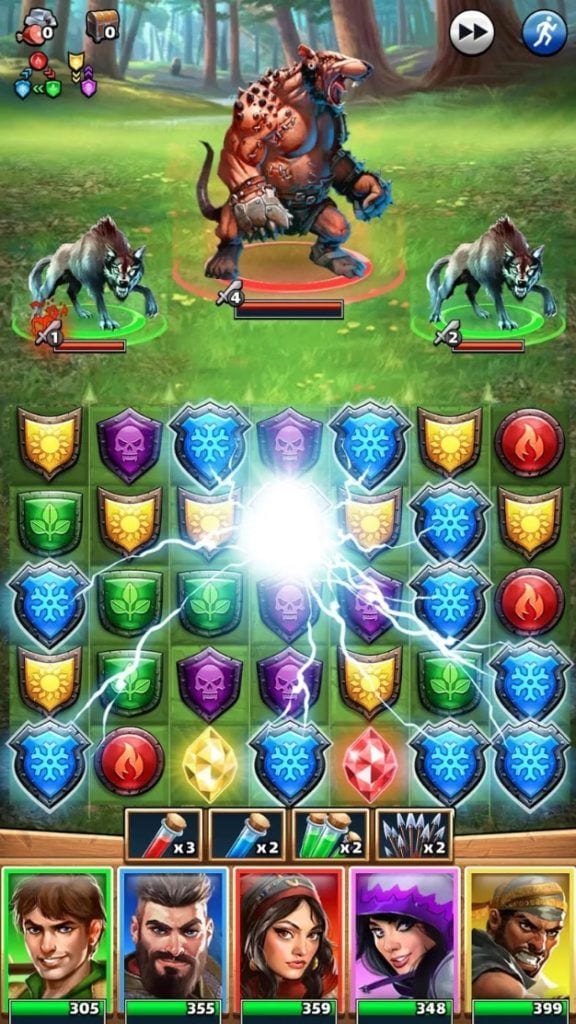 Why is it worth downloading Empires & Puzzle for Android?
According to the concept of Empires & Puzzles for Android – a typical puzzle in the format "Three in a Row": the figures are combined in color, disappear from the field, add points, and then cause damage to the enemy.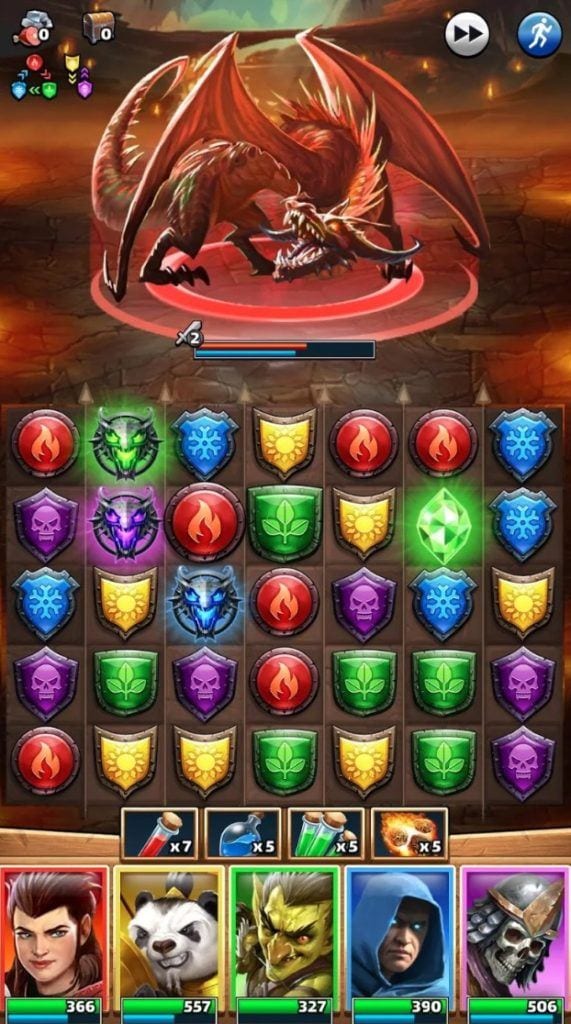 The goal is to collect the figures correctly, correctly choose allies and quickly develop various technologies for conducting fights. For example, in a squadron, knights and healers will always be needed; you cannot do without archers and even wizards.
Think carefully about your moves in order to continue to fight new enemies that will become stronger and stronger. Build an empire with the best fighters and fight, thinking through the best moves to go as far as possible.
Downloads: 10000000 +
Customers rating: 

(4.7 / 5)

Roll the Ball®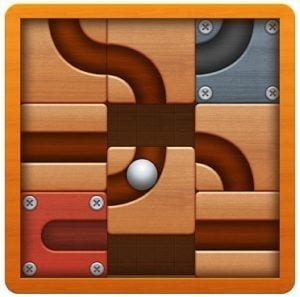 Roll the Ball® is an addictive puzzle game. Such puzzles perfectly train memory, intellect, make it possible to up your mind, and not thoughtlessly click on the buttons.
Why is it worth downloading Roll the Ball® for Android?
Here you will create a special track to deliver the ball from point A to point B. For this, you will have a board full of different tracks and paths that you will need to move in order to make the best possible track without any interruption.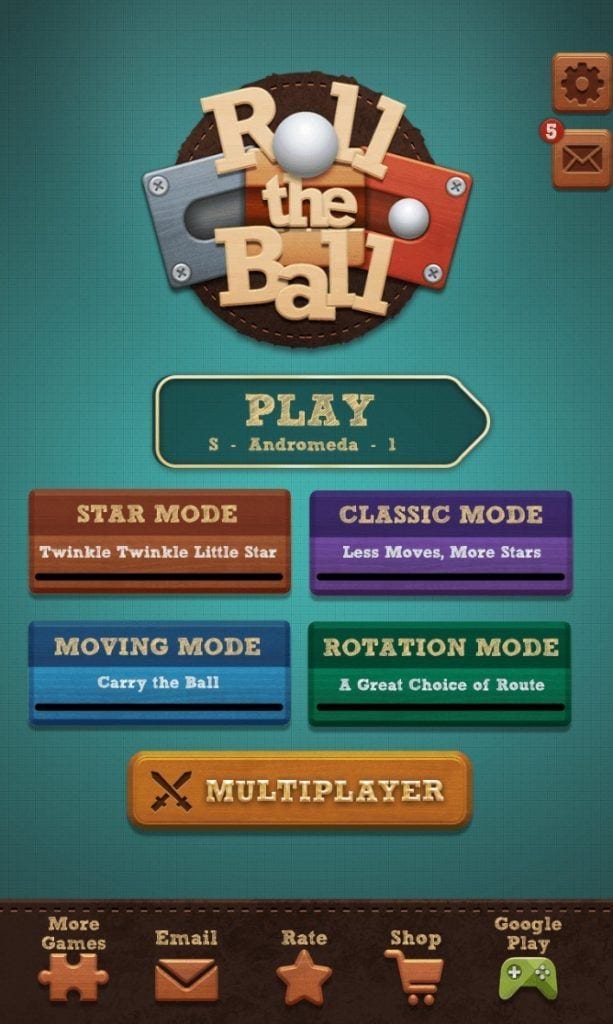 The game has over 3 000 different levels with several difficulty modes: beginner, medium, hard, advanced and extreme. Each mode includes 60 crazy puzzles that you have to solve in a minimum number of steps – otherwise, you will not get all three stars.
You can move the tiles with your fingers – you can move them anywhere, just to connect as you think the most rational. You can move only one tile at a time, and you cannot jump over any other tiles. With each new level, you will find all new difficulties. For example, tiles that cannot be moved at all, or a countdown during which you must make a move before the ball falls. If you don't, then the game will have to start over.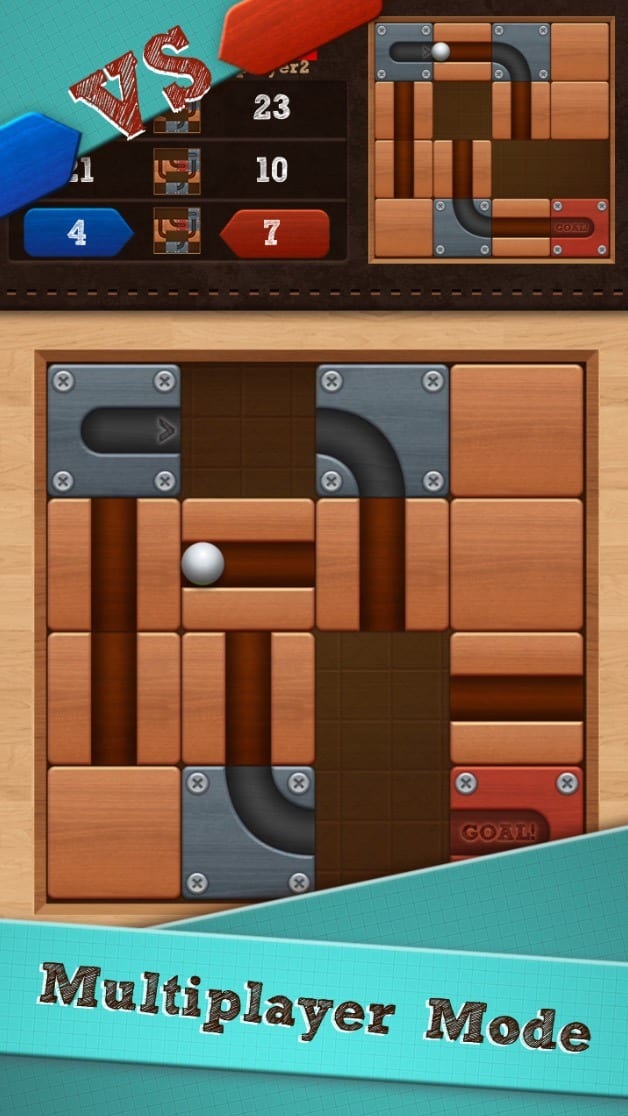 If you are stuck and cannot find a solution at all, you can see a hint on how to quickly complete the level based on the moves you have already made. Don't rush and carefully think all your moves – a little luck and you will open the next level. The daily game will bring you rewards, thanks to which you can accelerate your progress.
Downloads: 100000000 +
Customers rating: 

(4.5 / 5)

100 Doors Puzzle Box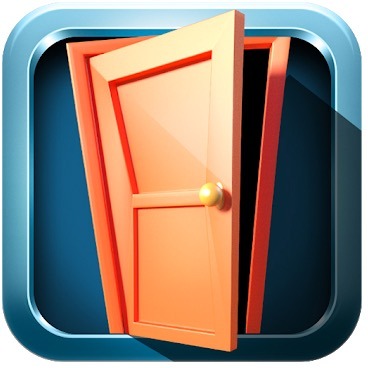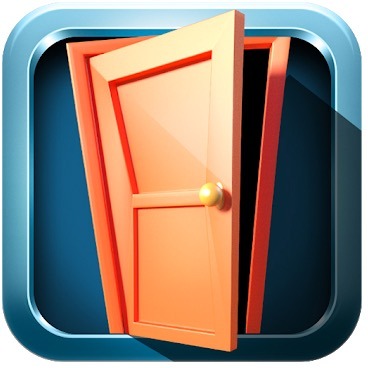 100 Doors Puzzle Box – an exciting game for fans of the genre escape from the room.
Why is it worth downloading 100 Doors Puzzle Box for Android?
If you were looking for a worthy representative of such kind of puzzles, this is exactly the game that suits you! Use observation and quick wits to go through all the floors. The main goal is still the same – to escape from the room, solving all the riddles.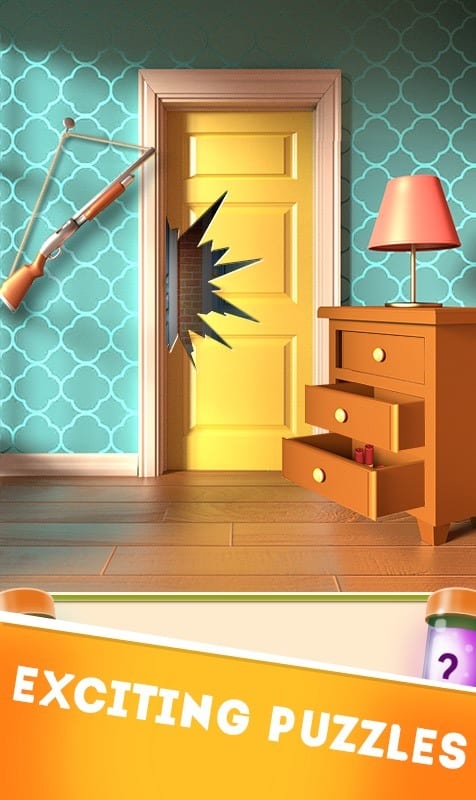 The mechanics of the game allows you to walk through the rooms, combine the use of objects, search for hidden objects and much more. Levels with good lighting and voluminous objects show advanced 3D graphics, and interacting with things will delight everyone with great animations.
The game uses almost all the capabilities of your device, in particular, you need to shake the smartphone, tilt it, etc. The game is available for free.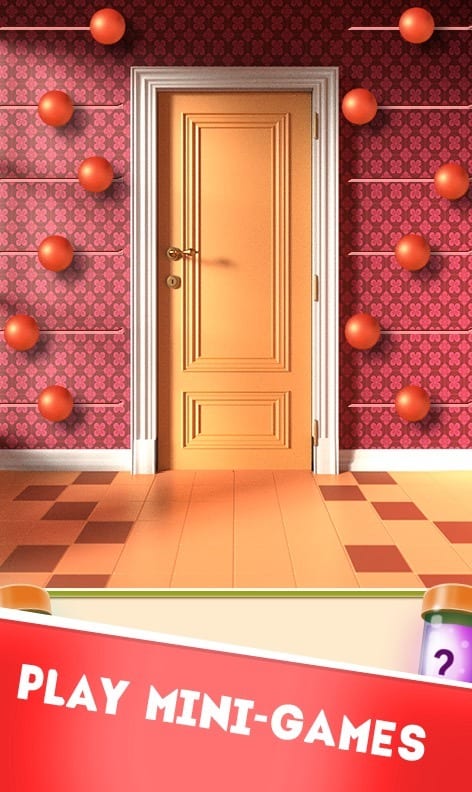 100 Doors Puzzle Box not only makes you think logically but also demonstrates the importance of maintaining common sense and peace of mind, because panic prevents you from thinking and realizing your full potential. So, run through the colorful floors and escape from each!
Downloads: 5000000 +
Customers rating: 

(4.4 / 5)

Interlocked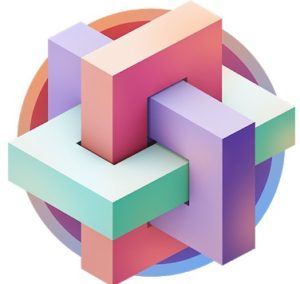 Interlocked – the main idea of the game is simple, but the elegant design and excellent graphics make it incredibly interesting for any person.
Why is it worth downloading Interlocked for Android?
Do you know the puzzles where you need to disassemble a structure consisting of wooden parts? This is Interlocked! At all levels, you need to solve special three-dimensional puzzles. You can divide it into parts and you will feel incredibly smart!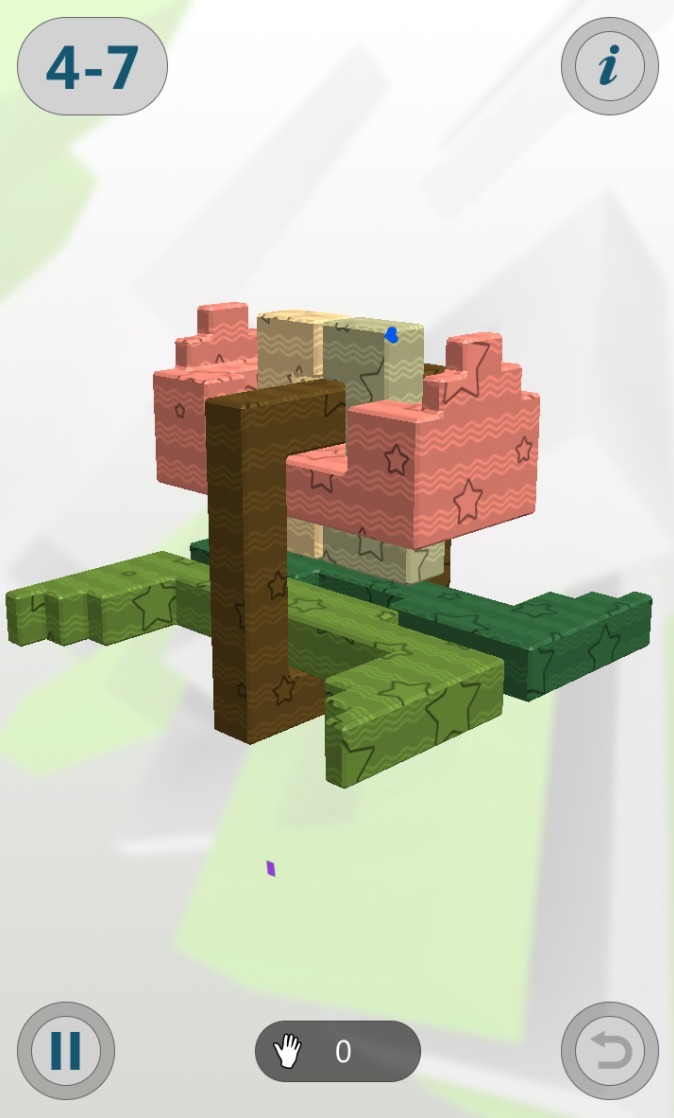 Your nervous system will not be affected due to the excellent music soothing nerves and muscles. The levels here are arranged in such a way that from the very beginning there will be a little preparation for the upcoming difficulties and dangerous situations.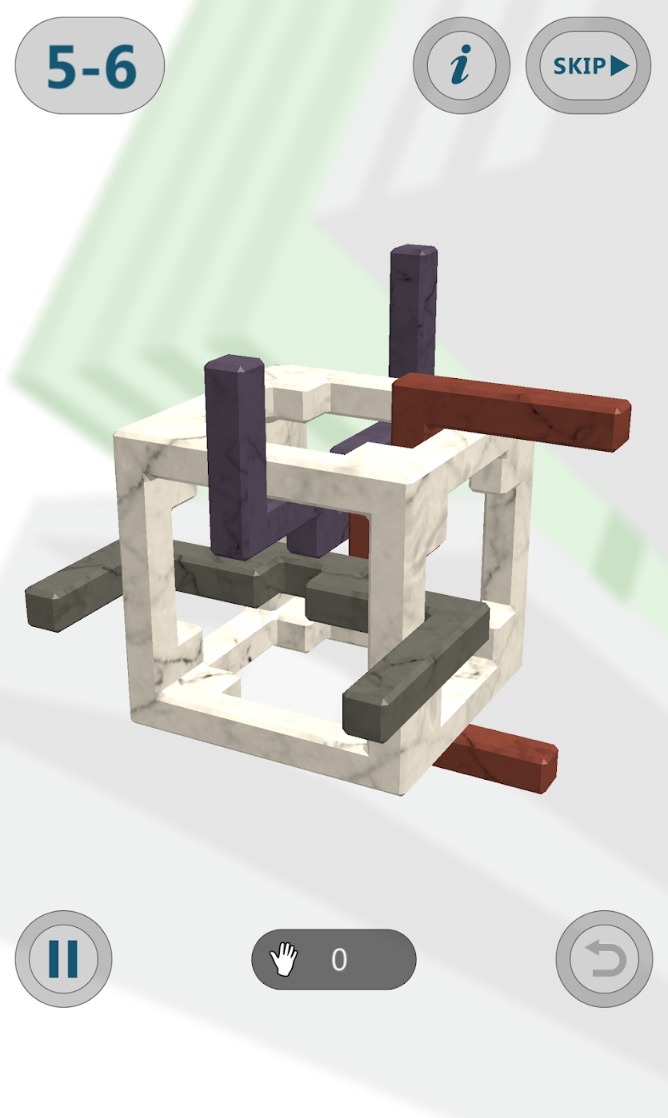 Be ready to improve your results each time and go through the following levels more quickly and easily. To solve all the tasks you need to be attentive and make an important decision in time, which again depends only on you.
Downloads: 5000000 +
Customers rating: 

(4.5 / 5)

Mekorama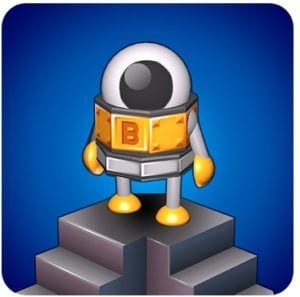 Mekorama presents you with a breathtaking puzzle game where you have to go through a lot of challenges, solve problems, and overcome obstacles.
Why is it worth downloading Mekorama on Android?
The game Mekorama is a bit like a Minecraft game. A baby robot is looking for a way home. He begins his journey from the reservoir, where he had to "splashdown". Then he climbs the stairs and enters a high-rise building, where he will have to look for his apartment, moving along the serpentine corridors.
To get to the corridor higher, the hero must go up there on a mini-elevator. He will have to overcome obstacles all the time. For example, you need to move virtuoso in a rotating cube, also to hammer the ball into the hole, try not to fall under the moving gray blocks in the form of cubes.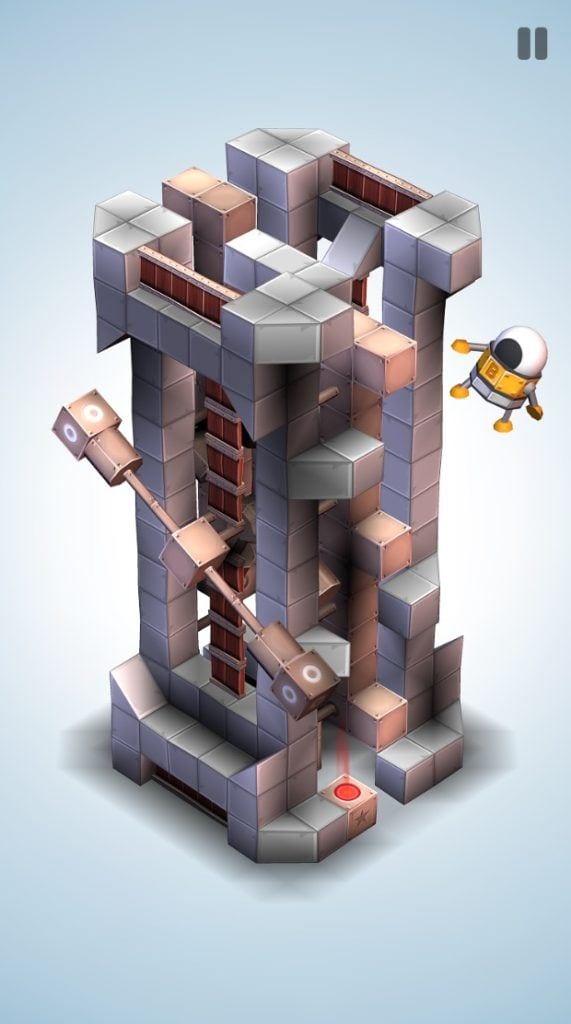 Locations in the game change very quickly, so you need to act quickly too. Together with a funny robot, you have to go through fifty stunning levels and solve tasks on more than a hundred maps. Also, in addition to the main character, you are expected by other tiny robots that create additional difficulties for you to pass.
The game is very exciting and therefore allows you to completely forget about time.
Downloads: 10000000 +
Customers rating: 

(4.7 / 5)

Disaster Will Strike 2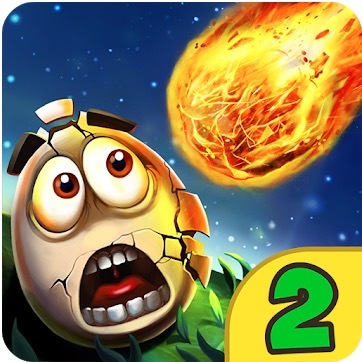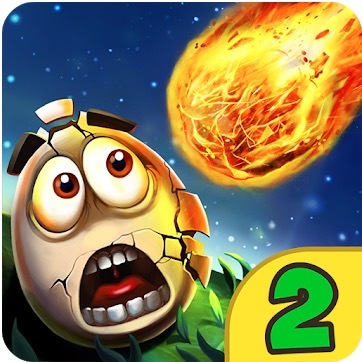 This is the second part of the popular physical puzzle, in which you will again have to smash the eggs, using particular weather conditions.
Why is it worth to download Disaster Will Strike 2 on Android?
The main task in the game is very simple and will be understandable even to beginners, even those who have not played the first part. The gameplay is divided into successive levels. That is, to get to the next level, you need to go through the previous one and so on. There are a lot of levels in the game. In each level you need to destroy absolutely all the eggs, using meteorites, hail and other disasters. Do you like such puzzles?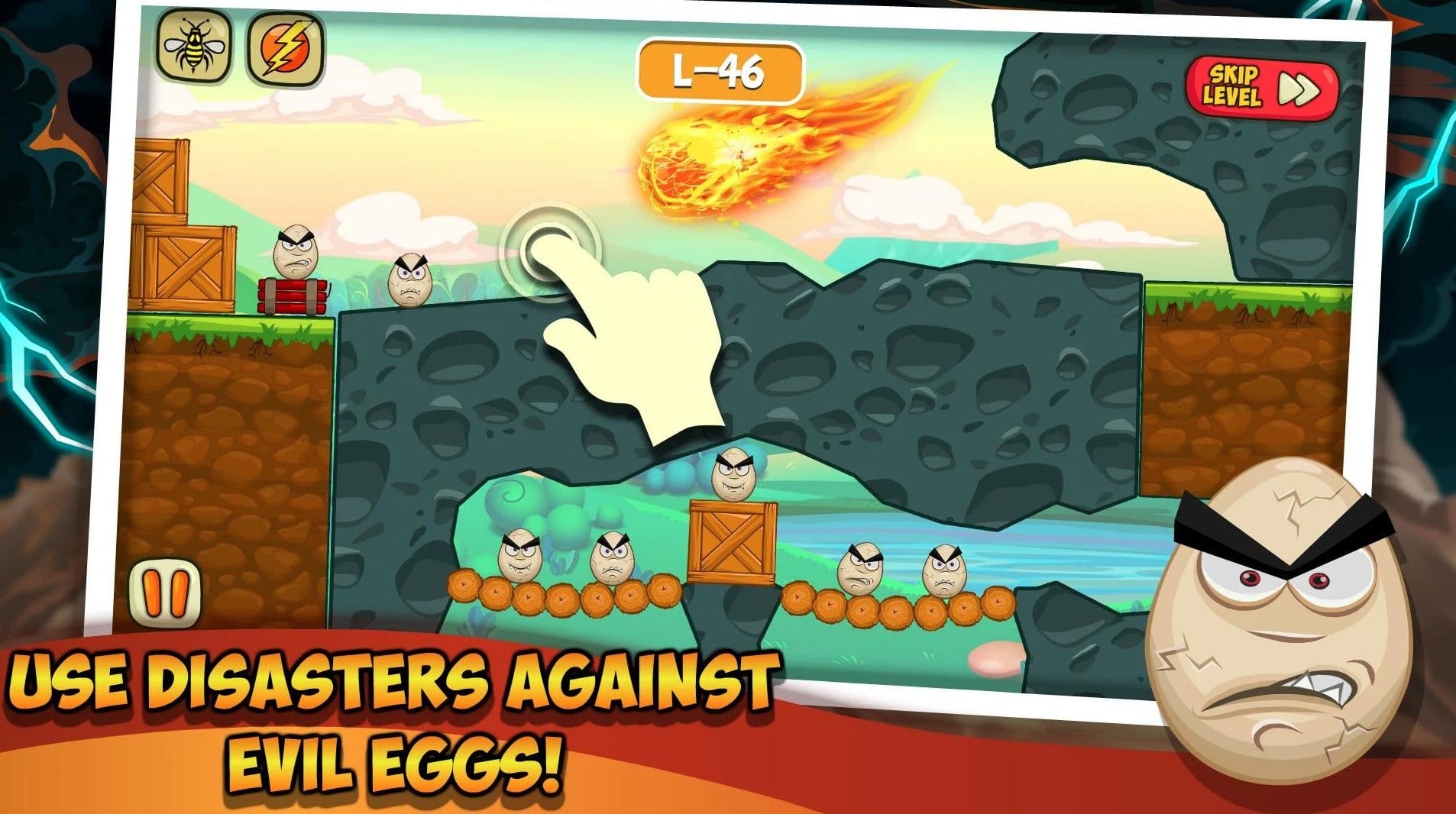 Each stage, each level is a combination of complex natural and man-made objects. Based on this content, you must quickly decide which natural disaster is better to use here. That is, you can not just take it like that and take advantage of some kind of disaster.
More precisely, it can be done, but it may not have the desired effect. You have to try a lot before you can destroy absolutely all the eggs on the level. It's really not so easy to make, even correctly guessing a disaster for the destruction of targets.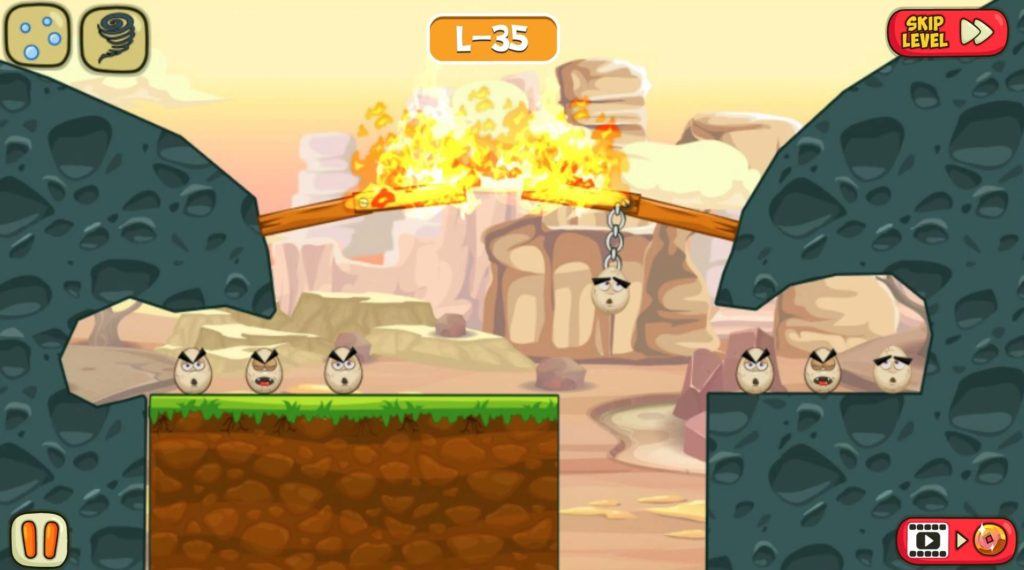 At each level, you will have a limited supply of opportunities. It's extremely important to properly assess the situation at the level, and then correctly determine the sequence of disaster choices. For example, you can use a tornado and an earthquake. You need to think about which of the disasters to apply first, and then determine at what point it's better to start the second disaster. At each level, you need a unique plan.
Downloads: 1000000 +
Customers rating: 

(4.6 / 5)

Polygrams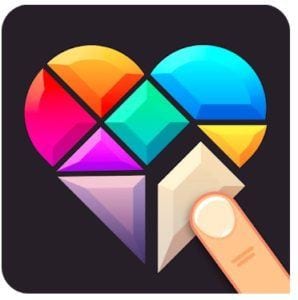 Polygrams is an exciting puzzle game, developed by Mindmill Puzzle Games specifically for Android devices. A user-friendly interface will help to understand everything intuitively. As for the logical games, you will understand them thanks to the training available.
Why is it worth to download Polygrams on Android?
In the first block of tasks, it's necessary to arrange the elements on the field so as to form horizontal and vertical rows. They disappear from the screen, and you get points for it, displayed on the top panel. It also shows your current record. Management is elementary. Tap on the figure and drag it to the field.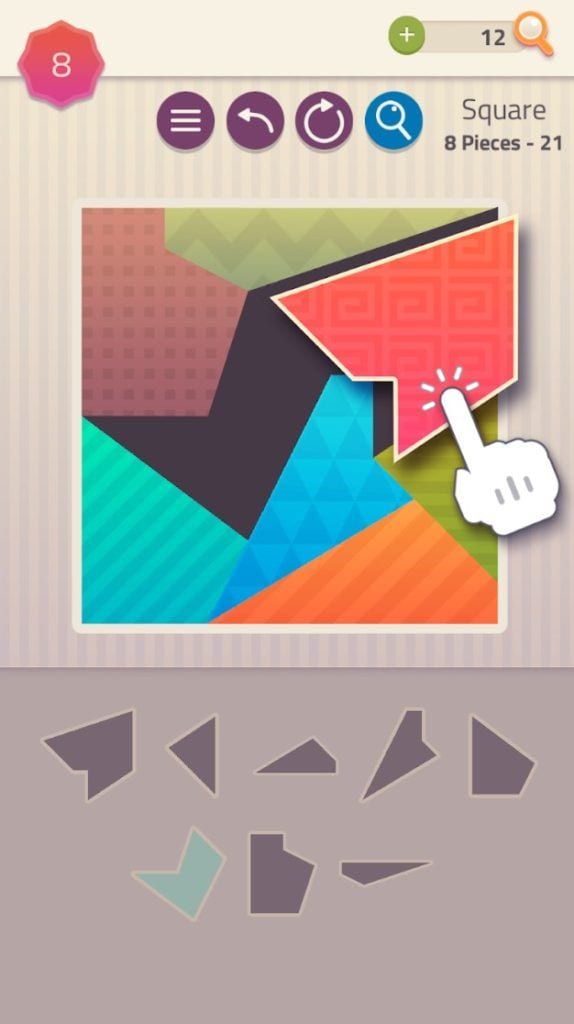 In the second block of tasks, you need to fill the space with pieces of different shape and size. Gameplay at first seems elementary, but some time for reflection is still required.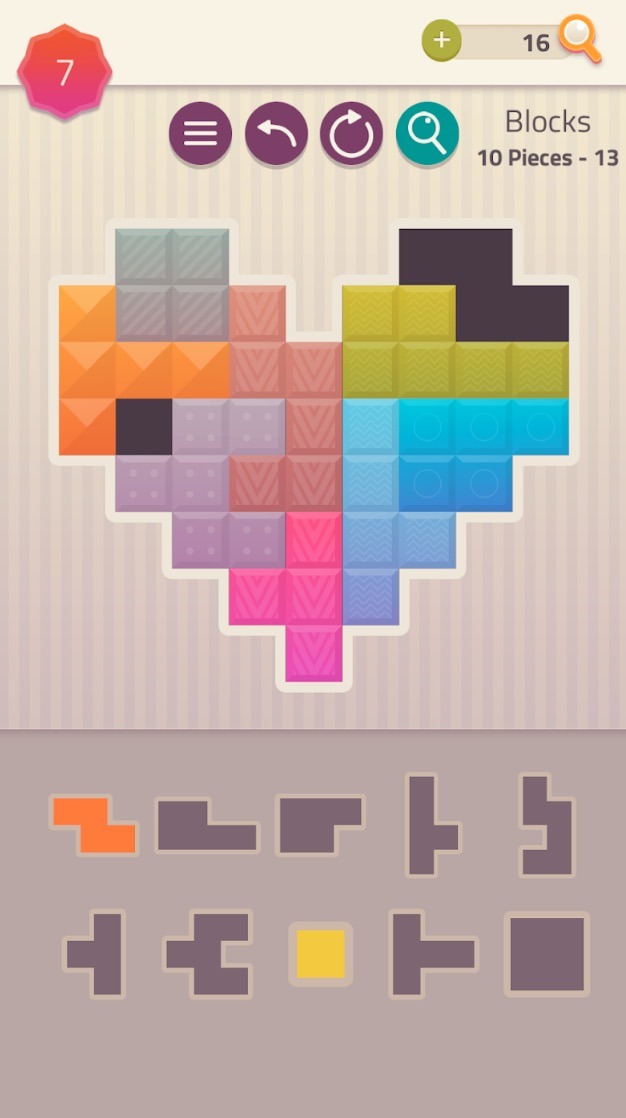 The design is nice and colorful, the animation is smooth and pleasant. Sound is present, but there is no musical component. You can undo recent actions or completely replay stages. If you like logic games, then this creation will not disappoint, because it really makes you think in order to achieve the desired results.
Downloads: 5000000 +
Customers rating: 

(4.5 / 5)

Crazy Kitchen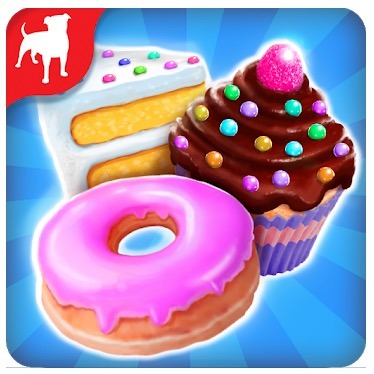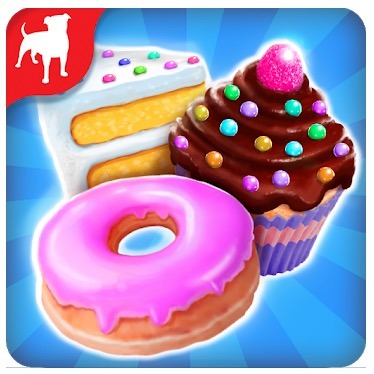 A new kitchen master has appeared in the city and this chef has a great future. You will become him, and clients with very different desires will come to visit you. The player will travel to different places in the world in search of new recipes.
Each country has its own kitchen preferences, which will need to be mastered. Start baking delicious buns, cook tasty Italian dishes, learn recipes from Mexico and many others.
Why is it worth downloading Crazy Kitchen on Android?
First of all, the new Crazy Kitchen for Android proposes to create your own chef and it's enough to take a photo of your face and add it to the game – of course, this is not necessary, but if you do, it will be really fun, especially if friends from social networks join!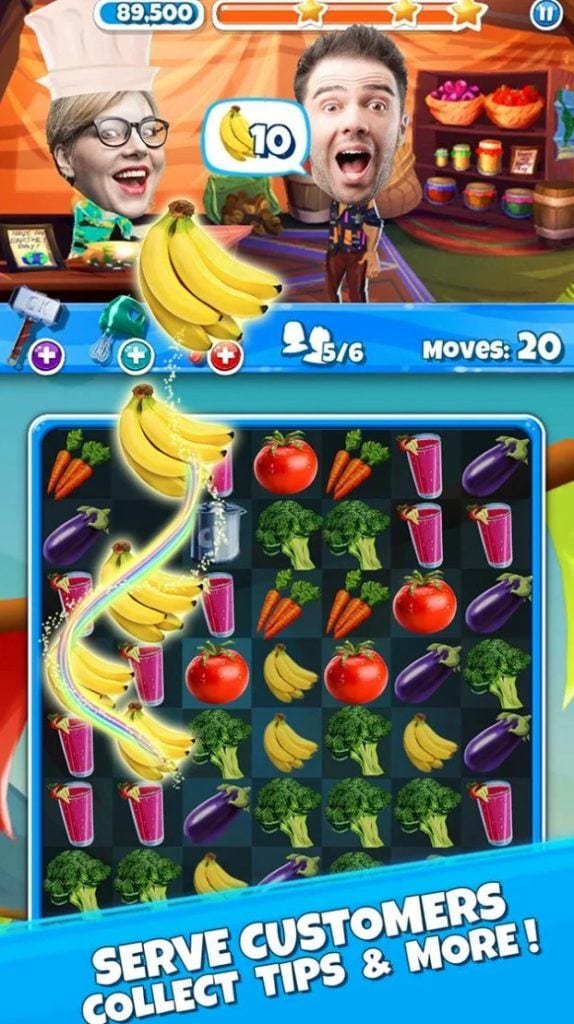 You need to master the culinary skill. Regularly in a huge number of customers will come to your restaurant to try new dishes. There are more than three levels of difficulty to go through and with each level, even more abilities will be required.
Enjoy the passage of more than 500 levels. To speed up the process, use bonuses in the form of bombs and boosters. In your cooking, you will use a huge amount of ingredients. Moreover, there are additional tasks every day in the game, thanks to which you can win a valuable reward in the form of a suit or special bonuses.
Get coins for your work and buy improvement for the kitchen. Share your pleasant impressions with your friends and take photos together. You will have fun keeping in touch with them online. Your friends will also visit the restaurant and it will look really funny. Feel the pleasure of delicious three in a row.
Downloads: 10000000 +
Customers rating: 

(4.6 / 5)

Jigsaw Puzzles Real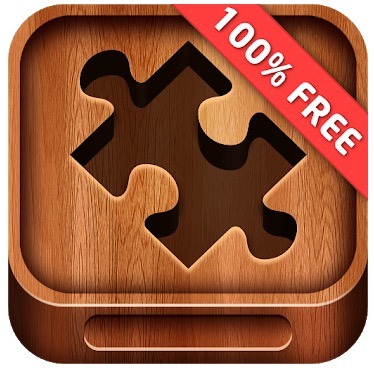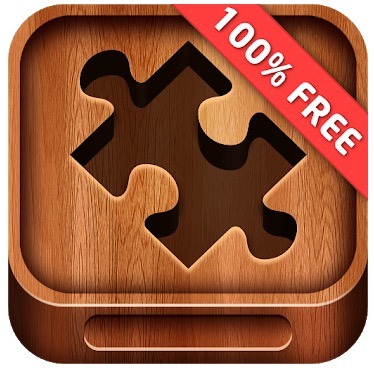 Jigsaw Puzzles Real – this is an absolutely free puzzle game that will please all fans. Huge selection of pictures and difficulty levels.
Why is it worth downloading Jigsaw Puzzles Real on Android?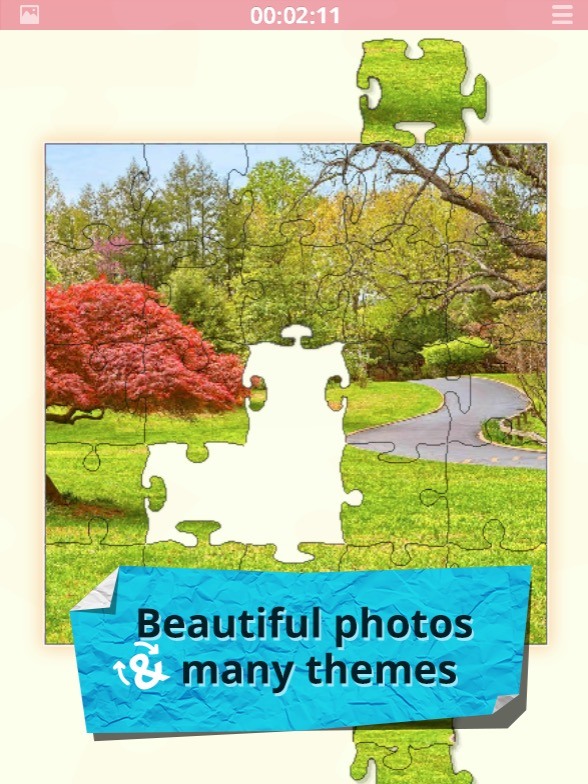 If you like puzzles, then this game probably will not leave you indifferent. Here you will find a collection of 2 400 images, divided for convenience into 25 categories. Choose a comfortable level of difficulty: from 9 parts up to 1300. Use hints if necessary and the timer to see at the end how much you are doing this or that puzzle.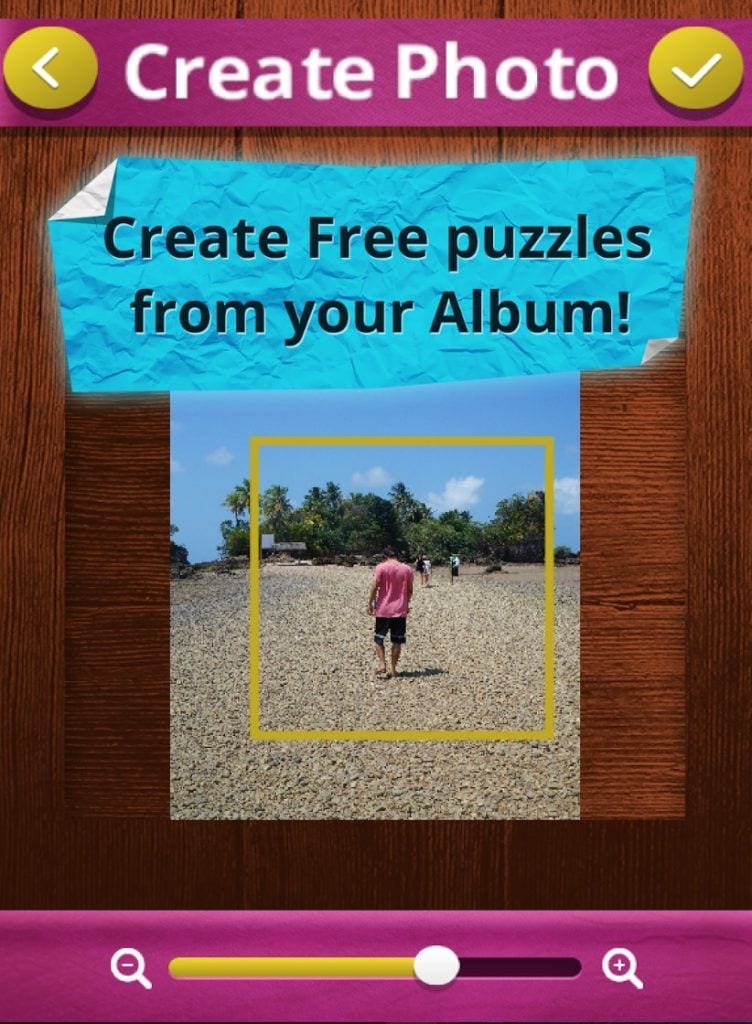 Can't do this or that puzzle? Take a break and start another puzzle – your progress will be saved and you will be able to finish it later. And if you don't like any of the 2400 images in the database of the game, you can always upload your own image. Create puzzles from family photos or selfies, from photos of your favorite landscape or portrait of a pet. Now your hobby is always with you.
Downloads: 10000000 +
Customers rating: 

(4.5 / 5)

Transmission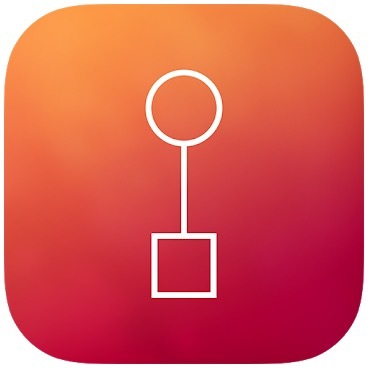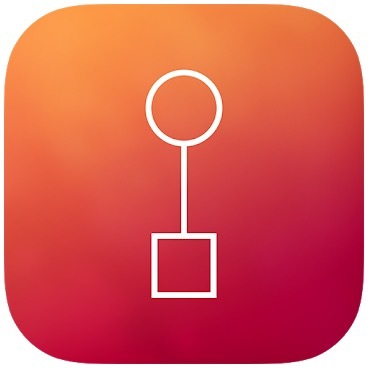 Transmission – an exciting puzzle game with an educational bias that will give you an idea of ​​the structure and operation of communication networks.
Why is it worth downloading Transmission on Android?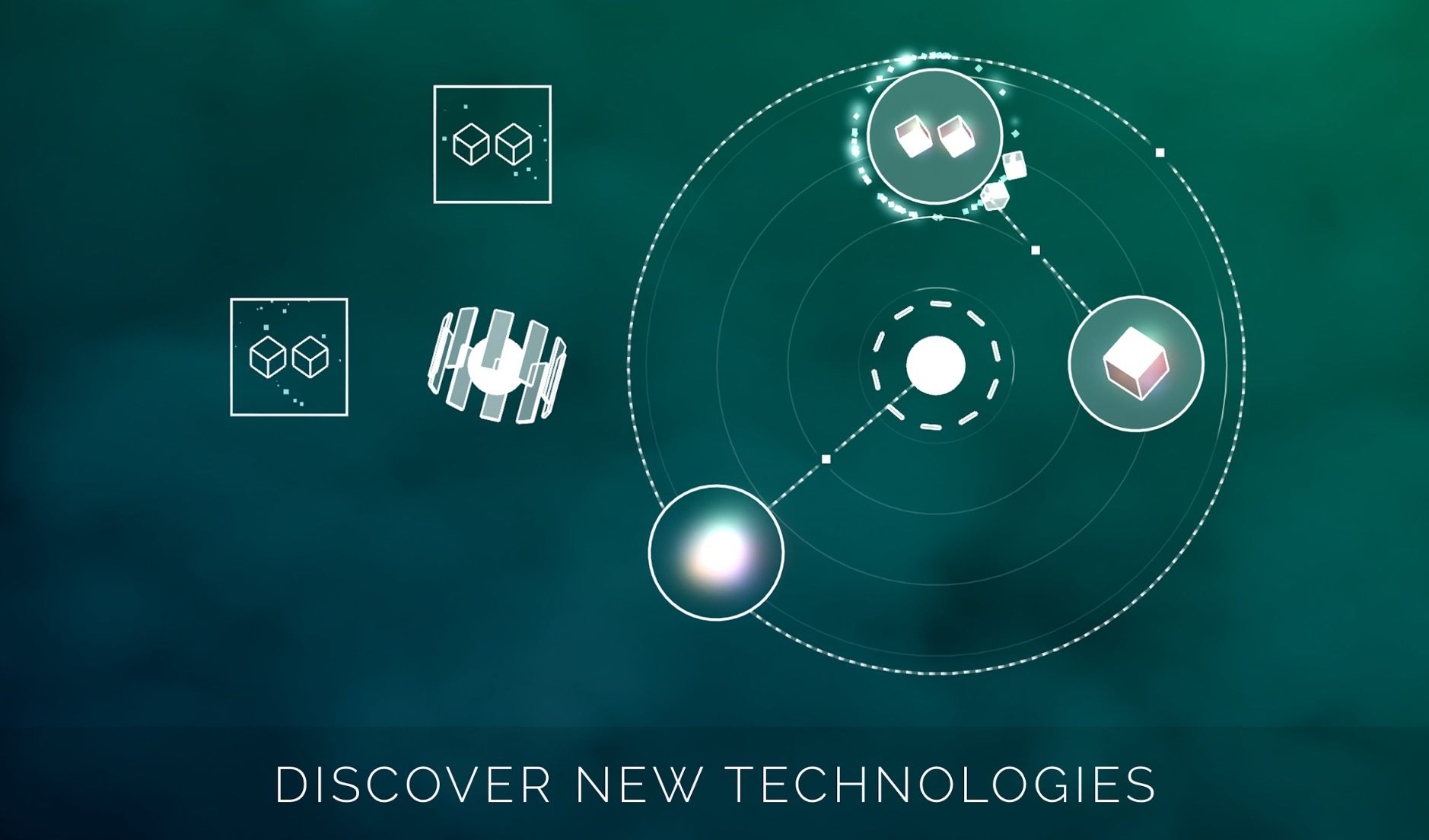 In this game, you have to build systems to ensure the stable transmission of information. You will use receivers, transmitters, repeaters, and other related equipment. Seven unique worlds with their technologies and level of development are waiting for you and your ingenuity, which will help create a network for the transfer and exchange of information packages.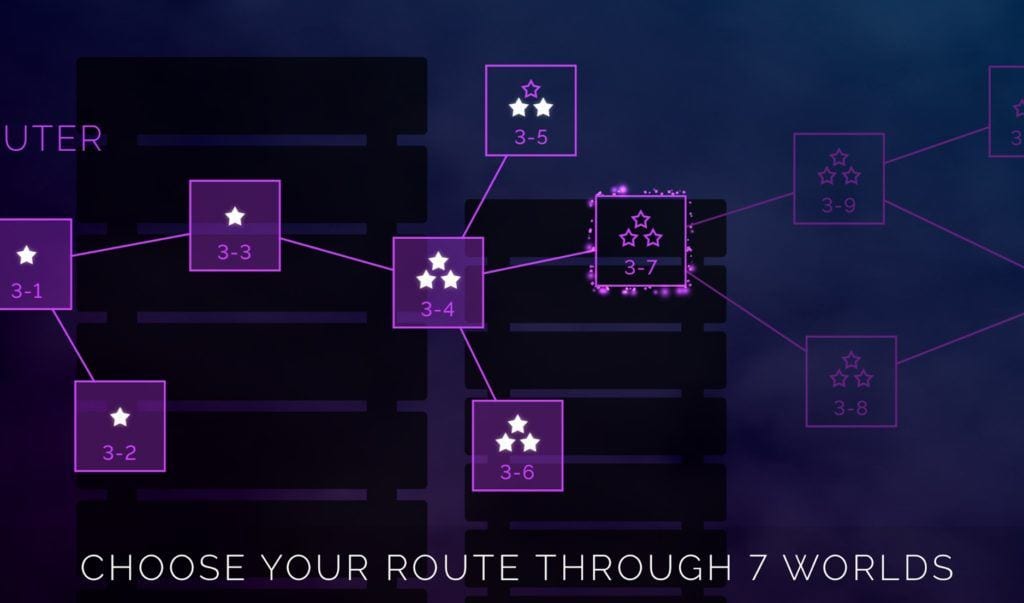 The game was developed for the celebration of the bicentennial of innovations in the field of information technology and communications. About 8 hours of the game, 70 levels of varying degrees of difficulty, unusual bright graphics and an incredible soundtrack from a famous musician David Kanaga are waiting for you.
Downloads: 1000000 +
Customers rating: 

(4.3 / 5)

Heart Box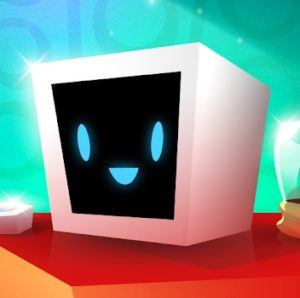 This is an interesting adventure. Robot Robby has one huge and interesting mission. He turned out to be a test subject of a professor and now he has to go through the tests set by the Rat.
The many rooms through which Robby must pass are ready for testing. It is held by a charger, just like your mobile phone. You must free him from this evil electrical device and set off on an adventure together.
Why is it worth downloading Heart Box for Android?
To pass the game you need to use the physical laws. Only knowledge in the field of properties of some objects can help to pass a lot of rooms.
There are 20 such items in total and they all differ from each other. This includes cubes, bowling balls, fans, and even dynamite. Each player together with a robotRobby is to go through a hundred puzzles. Each will be on a level more difficult than the previous one. Therefore, you will need to improve your knowledge and skills and complete all the tasks.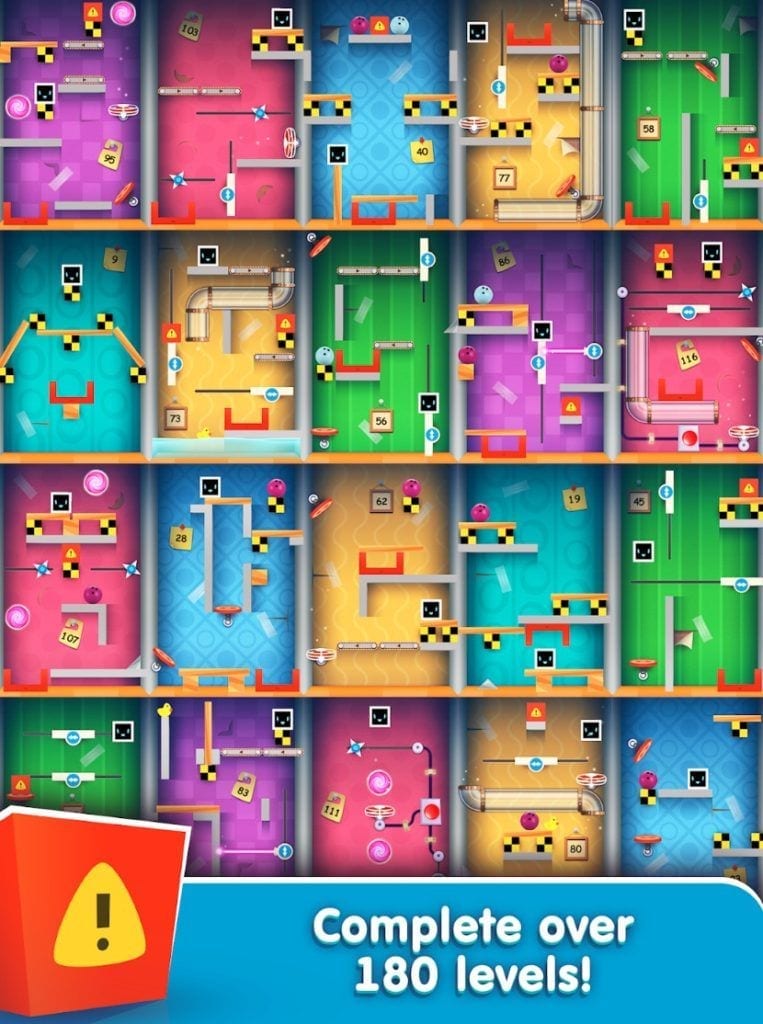 Use objects that act according to physical laws. These laws are quite realistic. All objects, Robby himself and the environment are made in very beautiful and bright graphics. Your brain will evolve, and look for new puzzle solutions. For the passage of rooms, the player will receive a variety of rewards and discover new achievements.
Help the robot to release from the annoying charging and pass this adventure consisting of the puzzles.
Downloads: 5000000 +
Customers rating: 

(4.6 / 5)

Jigsaw Puzzles Epic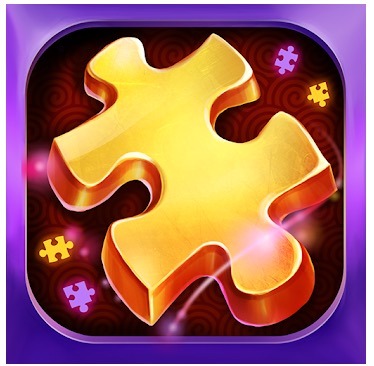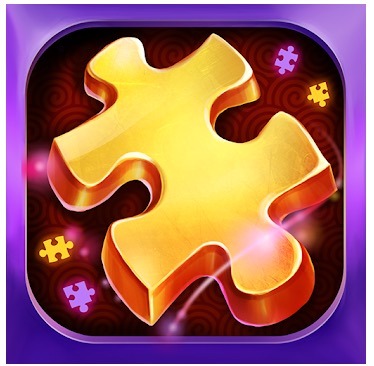 Jigsaw Puzzles Epic is an exciting game that will surely please every lover of puzzles. A huge collection of the finest paintings awaits you.
Why is it worth downloading Jigsaw Puzzles Epic on Android?
The game will give you access to over 10,000 beautiful pictures in a wide variety of categories. Delightful sunsets and misty sunrises, ringing streams and high-mountain meadows – make a whole world from pieces. Enjoy the views of wildlife, as well as its inhabitants. Watch the natural change of seasons, visit all the wonders of the world, without leaving your home.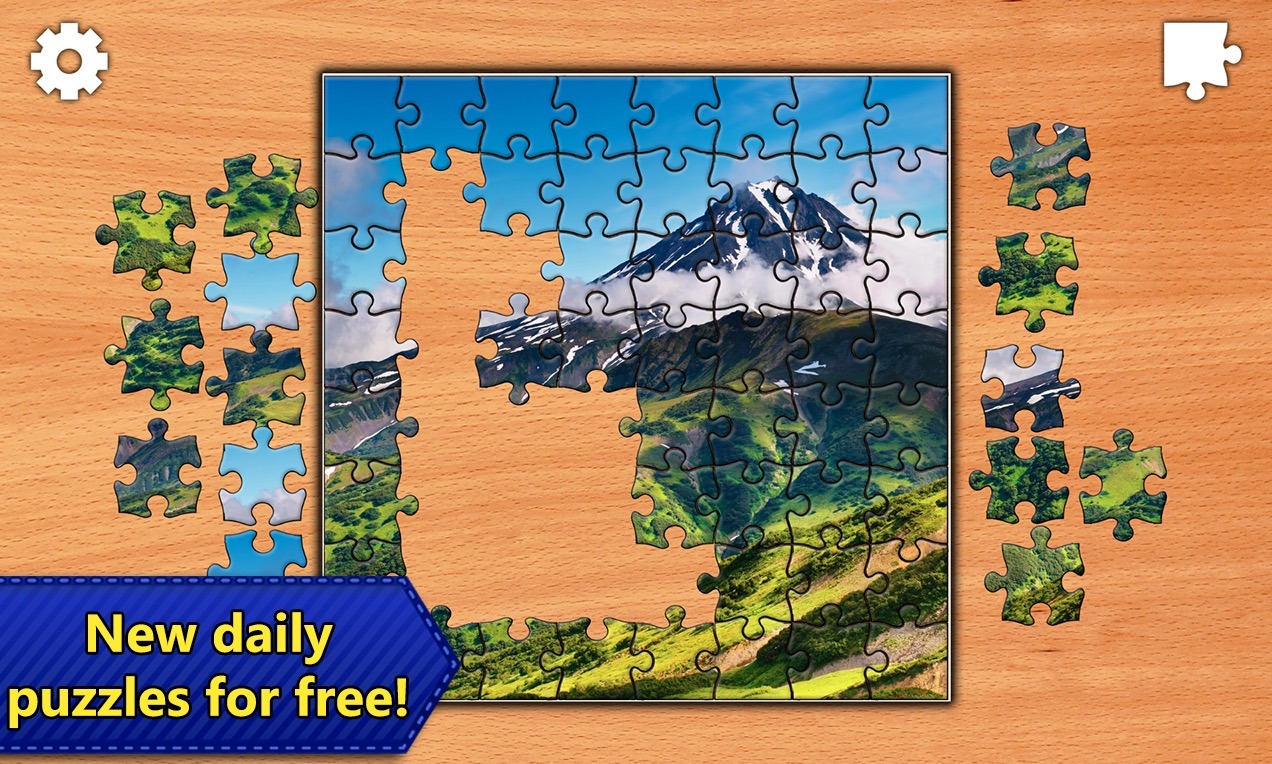 The game has a division into 11 difficulty levels, up to 625 pieces. Every day you will be provided with one new puzzle completely free of charge, as well as frequent updates will bring more and more new packages of amazing images.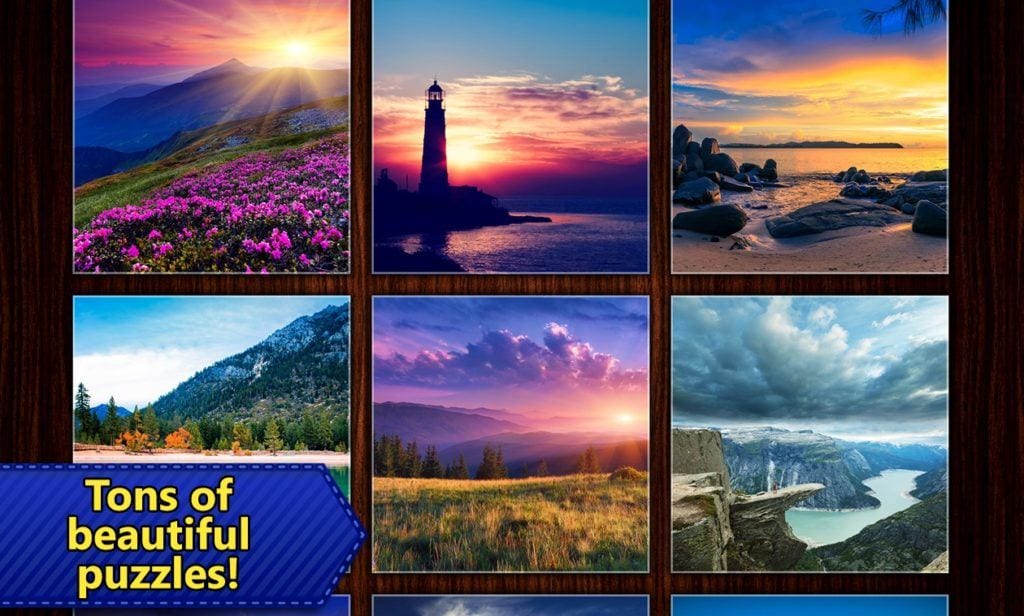 The game saves your progress both when you exit and when you change the picture so that you can work on several puzzles at the same time depending on your mood. A nice bonus is the ability to load any image from the phone's memory and make a puzzle out of it.
Downloads: 10000000 +
Customers rating: 

(4.5 / 5)

You can also check: 11 Challenge game apps to play with friends
Block! Hexa Puzzle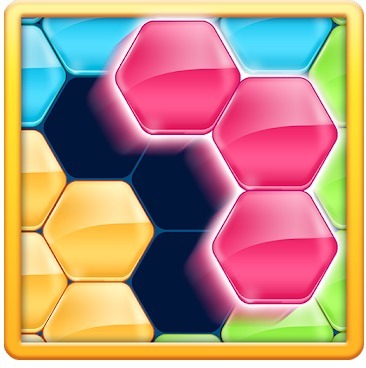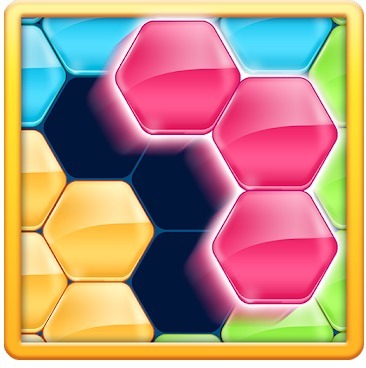 Block Hexa Puzzle is an addictive block puzzle game with Tetris-like gameplay. Fill the playing field with colored blocks so that there are no voids left.
Why is it worth downloading Block Hexa Puzzle on Android?
A new exciting game from the studio BitMango will surely please you if you like easy and fast puzzles.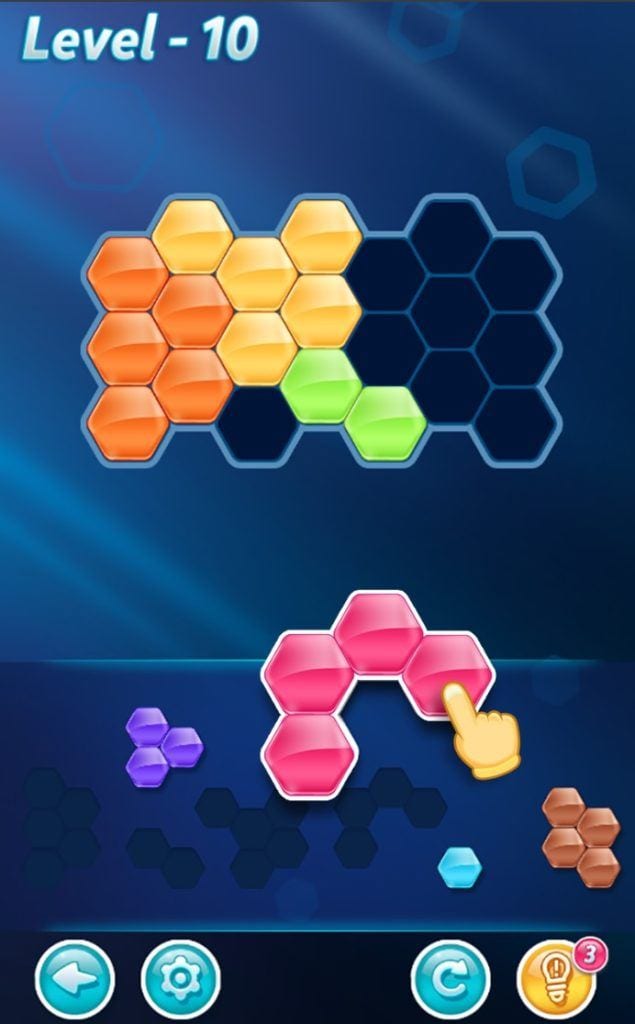 At each level, you will find an empty playing field frame and a set of multi-colored blocks that must be placed in this frame. You cannot turn the blocks, but don't worry: there is no time limit, so play in your rhythm and don't hurry.
There are over 300 levels in Block Hexa Puzzle, so you are guaranteed many hours of interesting gameplay. The application doesn't require constant access to the Internet, so you can play anywhere anytime.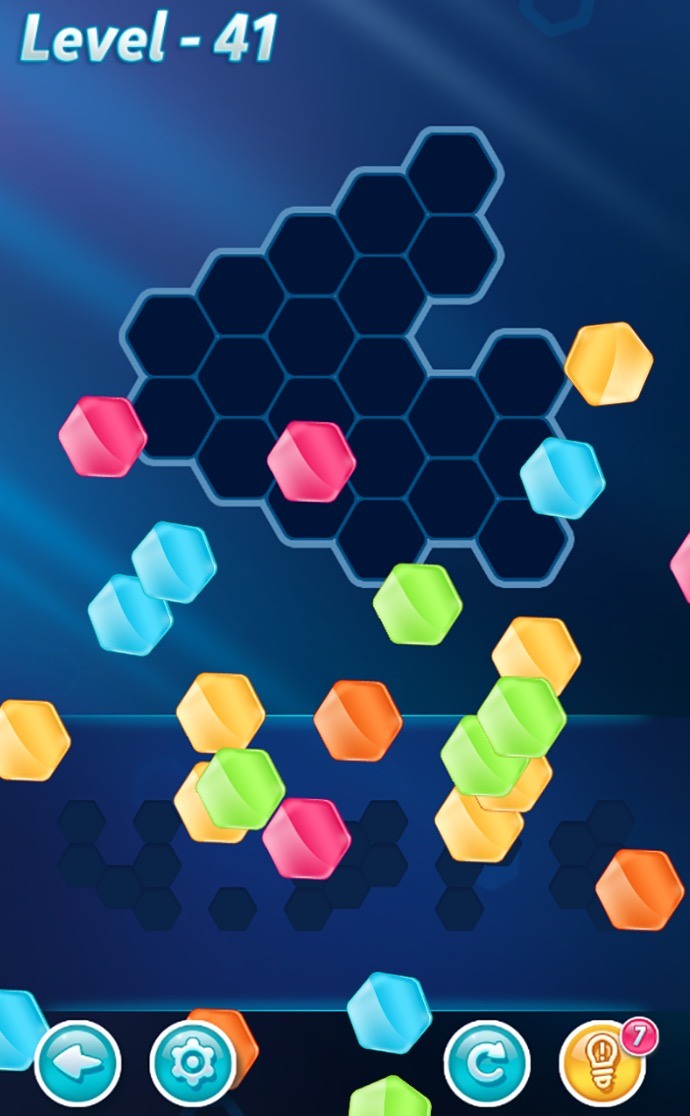 The game is created in the style of minimalism, has a user-friendly game interface and stylish design. During the passage, a very calm, completely non-distracting music is played, allowing you to primarily focus on solving complex problems. All this makes this game very popular.
Downloads: 50000000 +
Customers rating: 

(4.5 / 5)