Suppose you like a closet item: a jacket, a shirt, a dress that looks great on your favorite movie actor. You took a photo or a screenshot, what's next? Next, you'll need a mobile app to help you find clothes in a store based on a photo sample or brand name.
Well, if you want to try different outfits, our cool list is just right for you: Best Apps to Change Clothes on Pictures.
We've checked how well Android apps find clothes by photo and here are the best options to make the task easier:
TruePicShop
TruePicShop is the simplest way to find closes from photos. To start working you need to pass a short registration. After that, you can go straight to the search for things by photo.
The photo can be taken directly from the app or selected from the gallery of your phone. The search is quick enough. You only need to highlight the photo of the thing you want to find.
The service gives a lot of options for similar products. All you have to do is to compare and choose the one that is best for you in terms of price and identity. The product can be ordered immediately.
Well, your photos will be stored in the app. This is convenient if you are not immediately making a decision to buy. You can easily return to the search again.
An unusual feature of such an app is that you can even find friends from all over the world. You can discuss topics directly in the app as well as share your findings.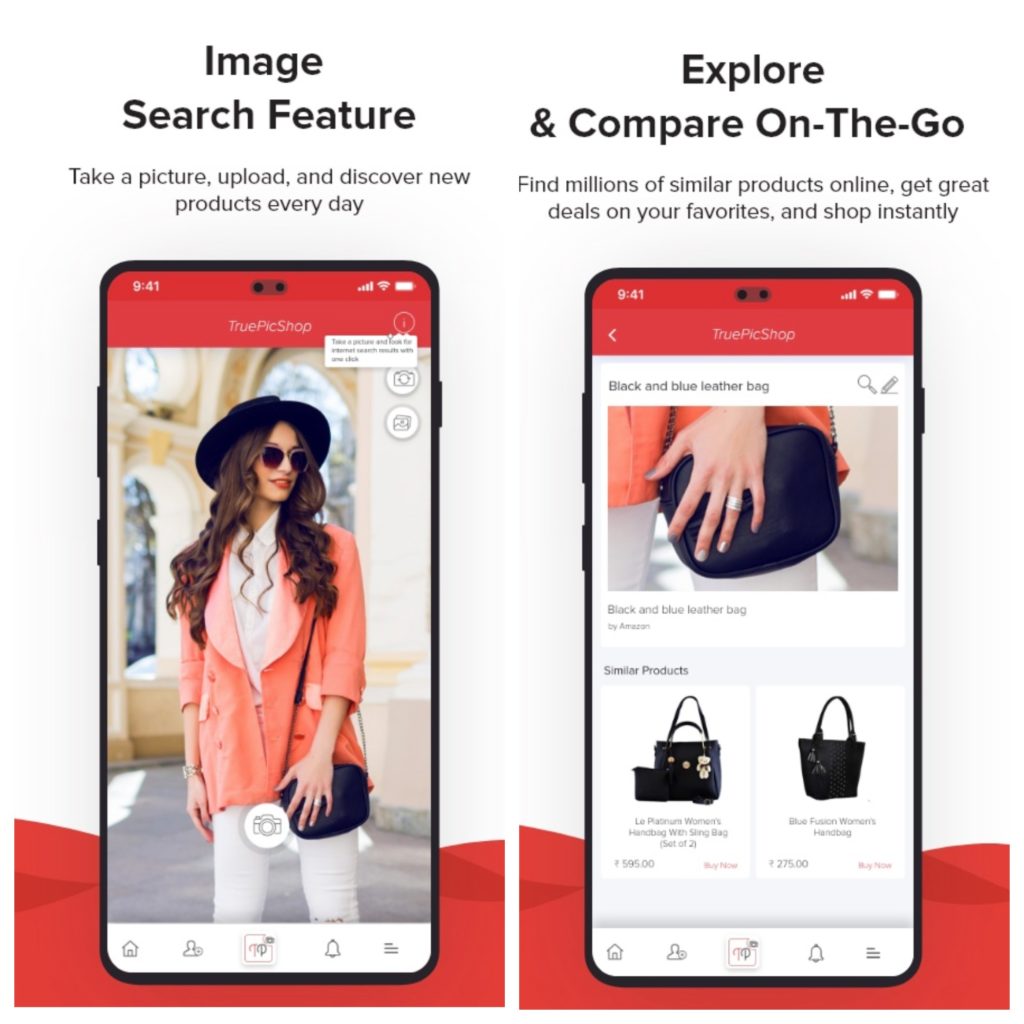 Downloads: 10000 +
Customers rating:

(5 / 5)

You may also like: 5 Best Skin Tone Detection Apps For Android
CamFind
CamFind is a fun application for Android that will allow you to find any item on the Internet in an unusual way. To get a result, all you have to do is take a picture of the desired item and let the program take some time to process it.
The work of CamFind extends to several types of information at once, each of which will lead to a different representation of it. Perhaps the most amusing application of the program lies in the function of searching for items on the Internet.
The item of interest can be simply photographed and then a search engine will display a list of sites where the product is available. Of course, the application will not only offer to buy. In the neighborhood of Amazon there will be resources, where it will be possible to find out more about the item.
On a similar principle, the developers propose to search for places or locations from a photo of the landscape. Not without the various codes. The developer declared the scanning of QR codes and all kinds of bar codes. In most cases, the program recognizes a code and gives the necessary goods, and in the case of a QR code, it opens the corresponding resource.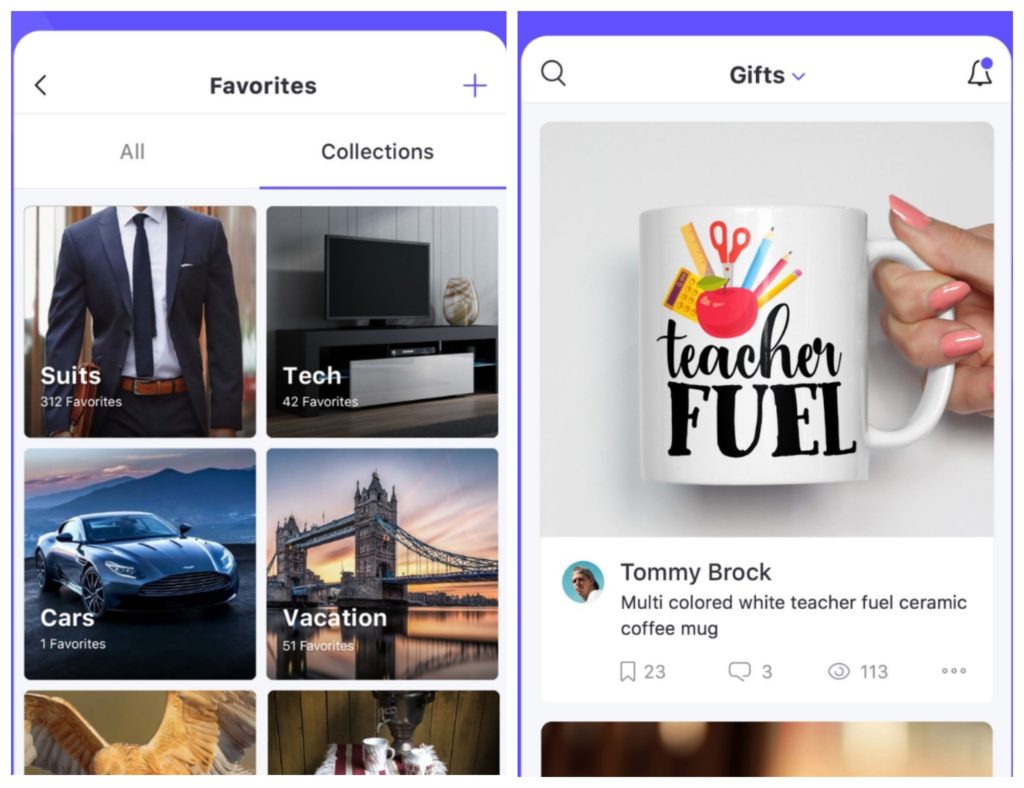 Downloads: 5000000 +
Customers rating:

(2.2 / 5)

Google Lens
Google Lens is a powerful help tool for getting background information on an image. You can use it to search for similar clothes and more, such as people, animals, objects, and more, on the web. When it comes to clothes, you can search for shirts, T-shirts, socks, dresses, jewelry, and bracelets.
Google Lens is easy to use. To find clothes by reference:
Open the Google Lens app.
Bring the camera close to the item you want to find or take a picture of it from a distance.
Frame the image to make it as clear as possible.
After the image is uploaded to the database, Google Lens will notify you with a small status icon.
After that, the app will redirect you to Google Shopping.
On this platform, you can select any site where you can make a purchase. Google Lens shows clothes in different stores, so you can compare prices.
If the clothes don't match the given photo or if you just need other similar results – rescan the clothes.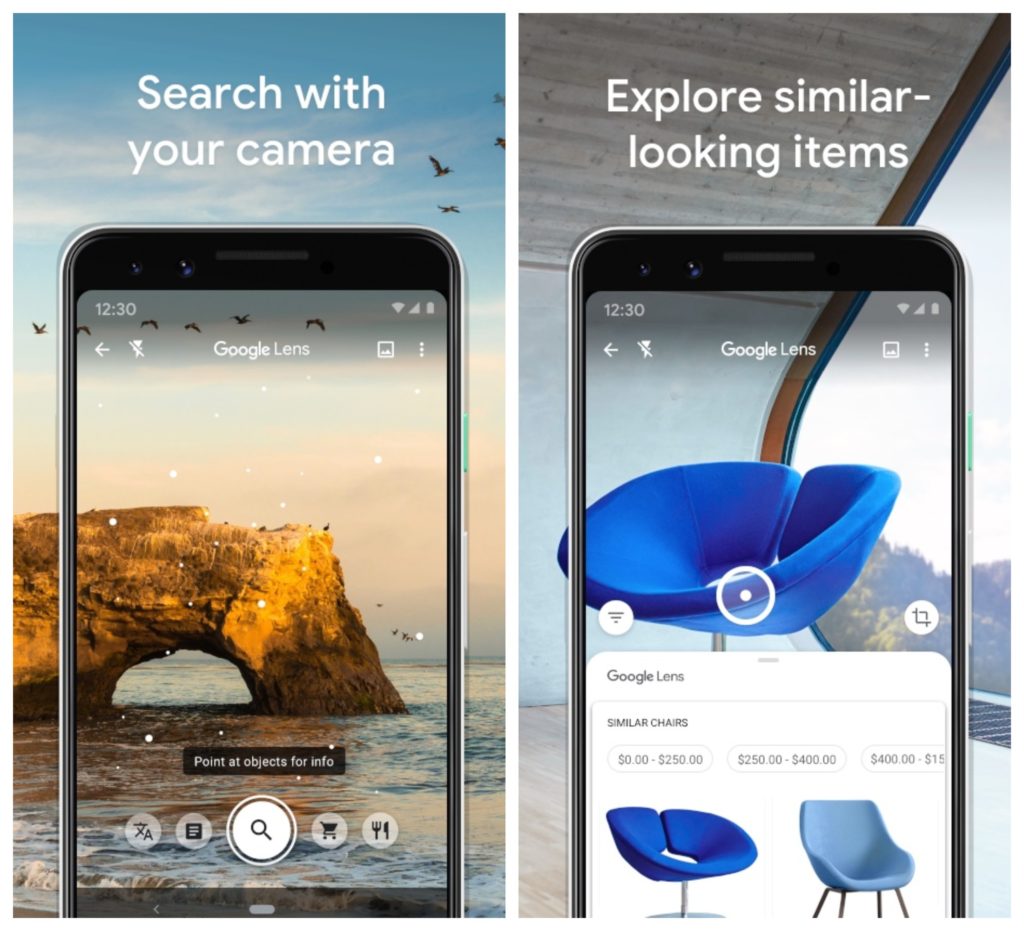 Downloads: 1000000000 +
Customers rating:

(4.1 / 5)

Shnap
The app works the same way. Do you like a piece of clothing but can't find a place to buy it? Then just take a photo right in the app by pressing the Shnap button.
You can also upload a photo or screenshot and search.
You will be surprised how quickly you find the same thing or at least very similar. The best stores around the world at your service! The automatic search works surprisingly well.
Save time and money with Shnap!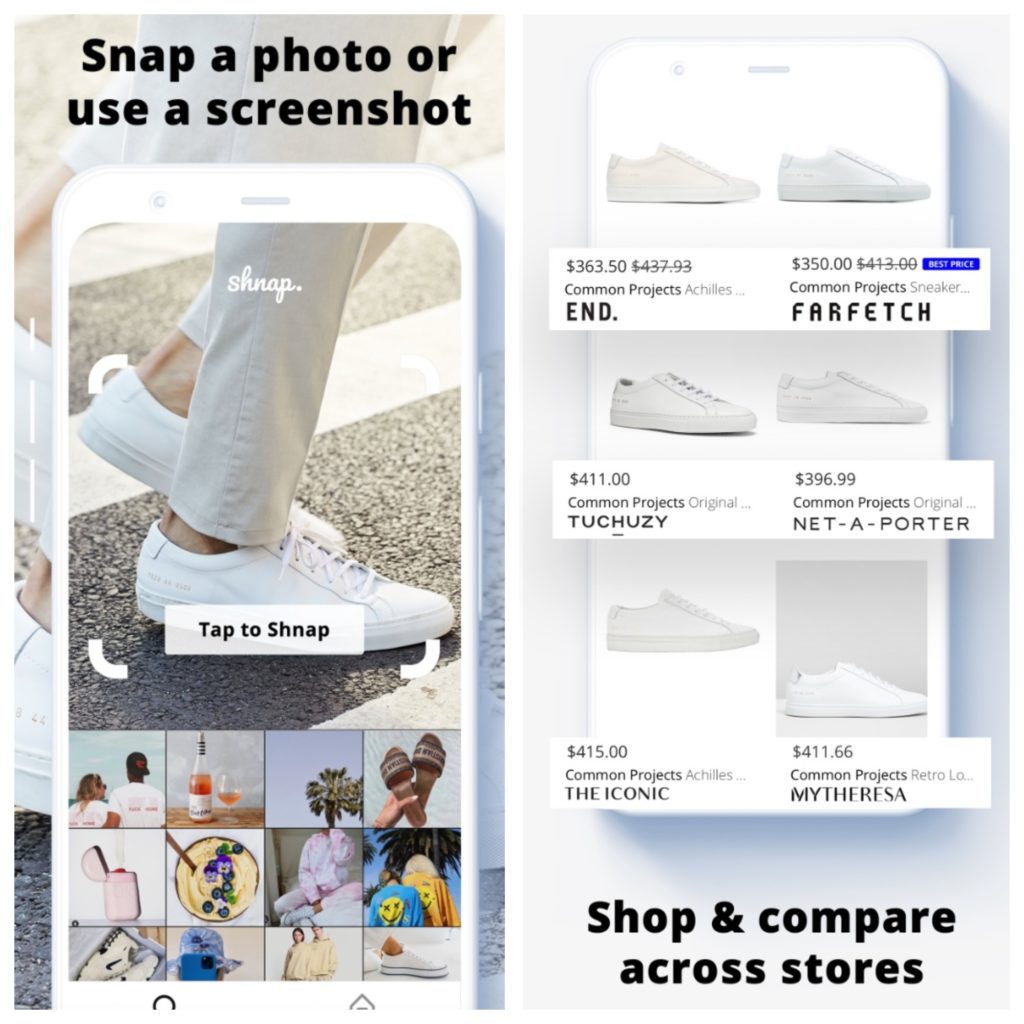 Downloads: 500000 +
Customers rating:

(4 / 5)

You may also like: 16 Best buying shoes apps for Android
Photo Sherlock Search
Photo Sherlock is an app for easy and quick picture search right from your mobile device. Without transferring to different browsers and so on. It's enough to open the program and choose with which resource it's desirable to carry out the task at hand.
There are times when you see something beautiful on the Internet and can not find where to buy it. Just, in this case, you can use this tool.
This allows you to find products and clothing by photo. Convenient operation, high speed, and accuracy, as well as stylish design, will appeal to all users who at least once faced with such a task.
This application is like an intermediary that links your images to search engines. Only with a more convenient interface.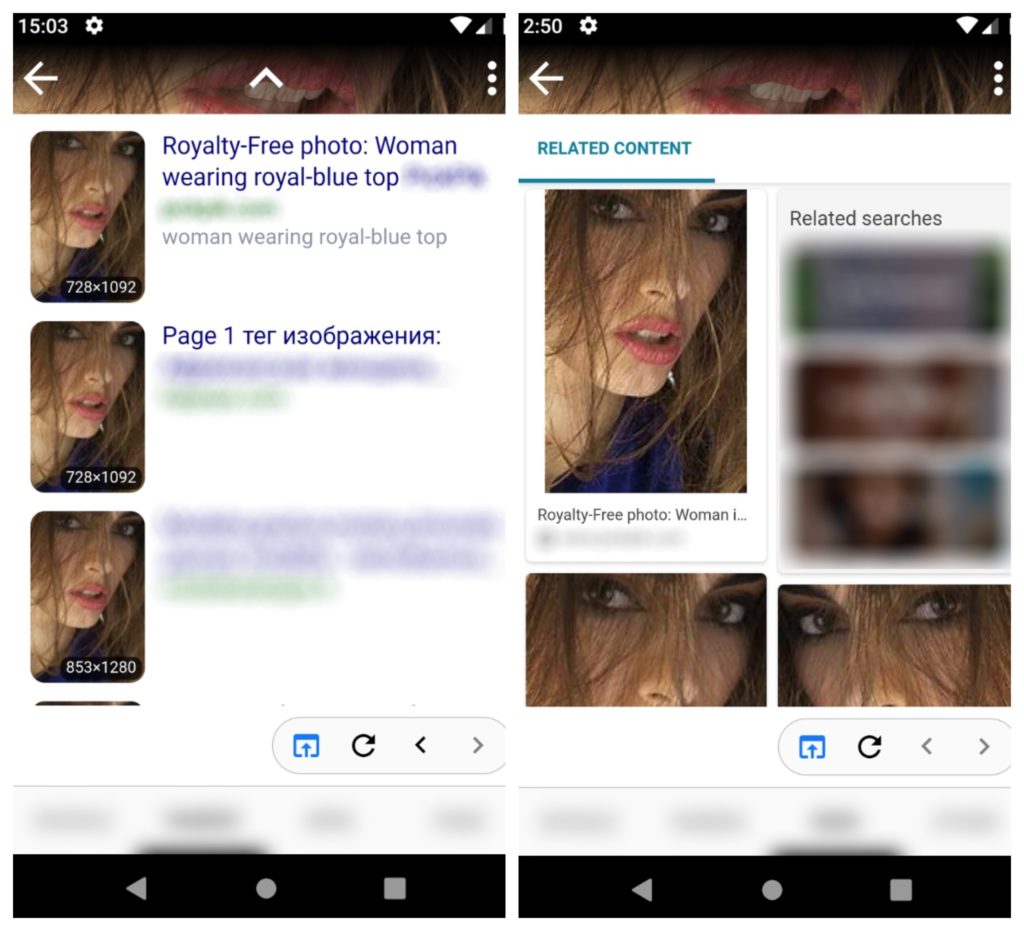 Downloads: 1000000 +
Customers rating:

(4.2 / 5)

Amazon Shopping
The Amazon app has a StyleSnap option, which, when clicked, allows you to upload a photo or screenshot of the image. After a short period of time, StyleSnap will select clothes for the customer and give the result that most closely matches the image in the uploaded picture.
While processing the data, the smart assistant monitors various factors, including the name of the manufacturer, cost range, and feedback from customers. The app is able to classify things by category – dresses, pants, shorts, shirts, etc. (including types of fabrics used and styles).
Thanks to Amazon's innovation in the world of smart online shopping, it's now much easier for customers to buy clothes in online stores and for well-known brands to expand their audience. And this is just the next step in creating new opportunities for shoppers to buy the products they like and really need.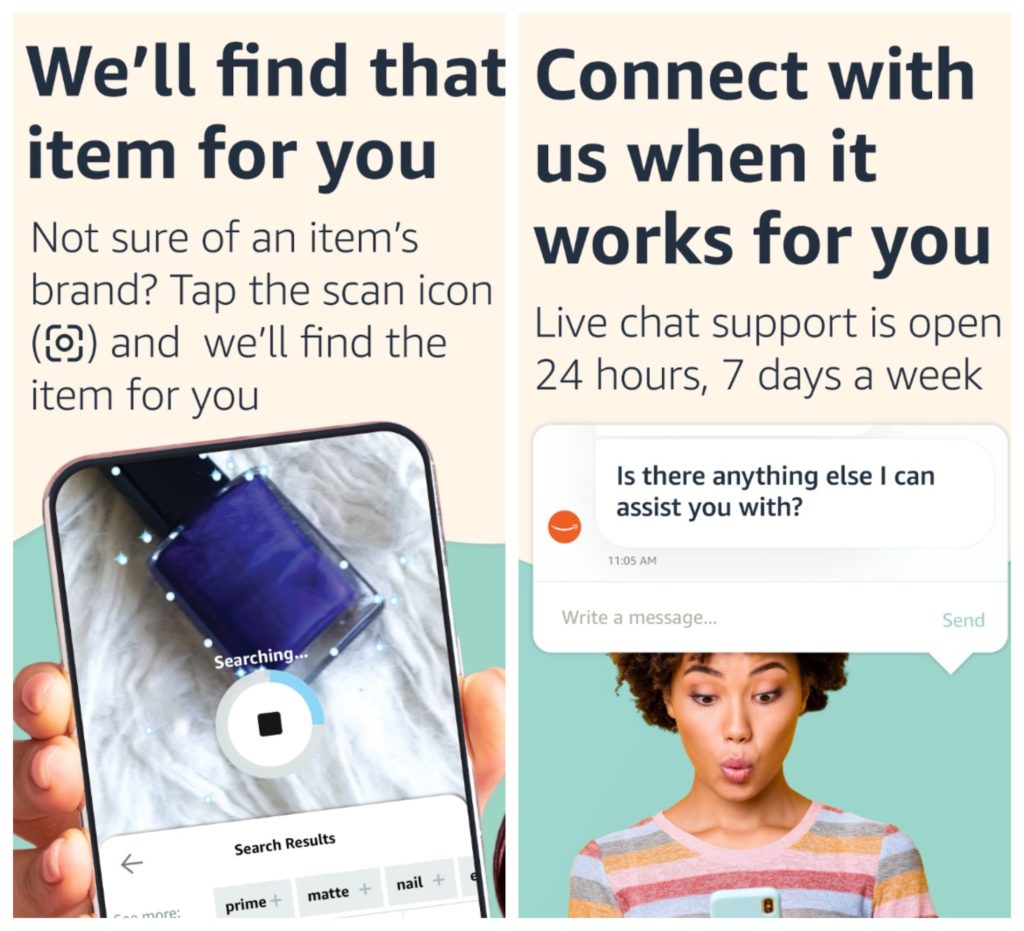 Downloads: 500000000 +
Customers rating:

(2.5 / 5)

Pinterest
Suppose on the Internet you like to notice something interesting, fashionable, beautiful, elegant, necessary or not necessary that you would like to buy for yourself, but you don't know where to find it. In that case, you will surely like the new function on Pinterest.
With it, Pinterest users can find similar products by clicking on a ready-made picture on the social site or by taking a picture themselves in the real world.
To put it simply, you take a picture of a shoe you like, for example, even if it's on someone. After that, a new feature of Pinterest, having analyzed the received image, will immediately give you a list of similar products. Plus, information about where to see and/or buy them.
This makes it even easier for users to shop online. According to the company, about 55 percent of its users go to Pinterest to compare and buy something.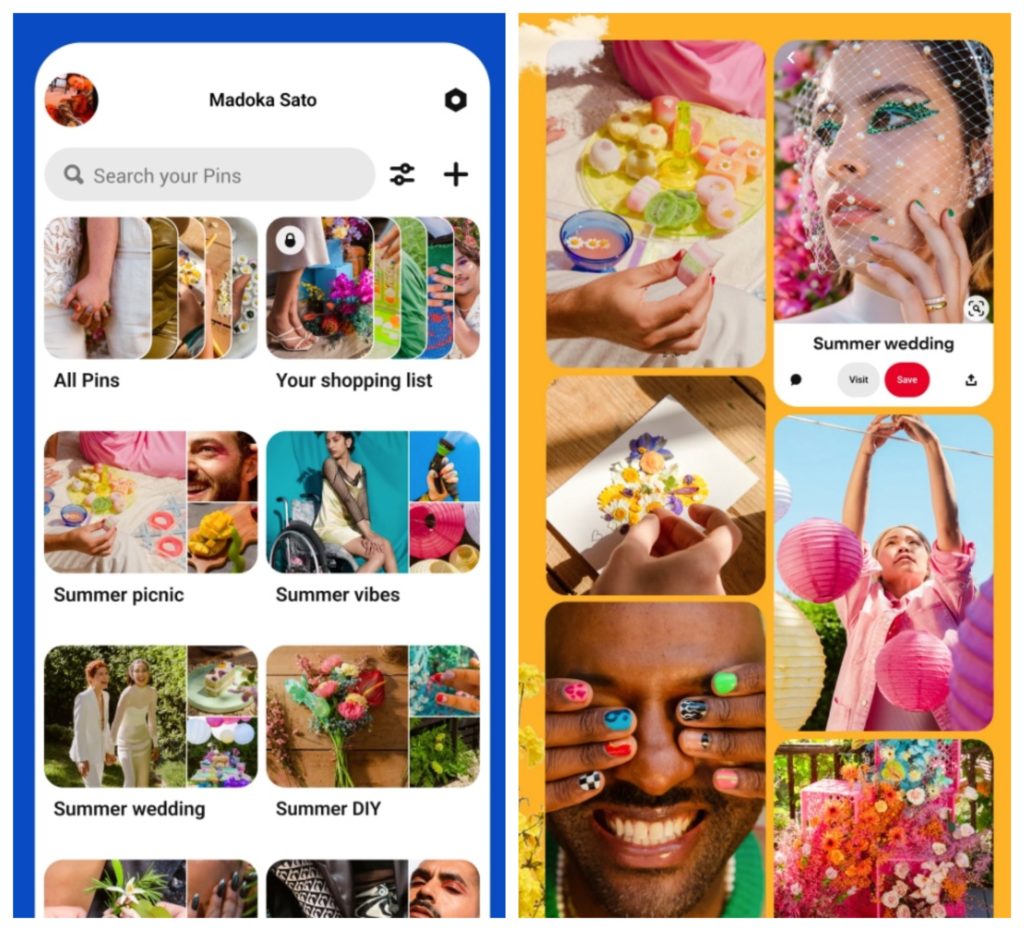 Downloads: 500000000 +
Customers rating:

(4.6 / 5)

ASOS
ASOS is a huge online store where you can buy an impressive list of products: from fashionable sneakers to beautiful watches.
The interface of the program is incredibly user-friendly. On the one hand, we have the familiar elements of Material Design. On the other hand, you can vividly feel the app's own style.
Everything is in its place, without any extra buttons. The sorting on the main screen is not overcrowded with variety, instead, there is a laconic filter. Thanks to it ASOS items can be easily sorted by price, color, size, and other indicators. Watches, jeans, and other products can be marked as favorites to buy them later.
The online store Asos offered its customers a brand new function – search for clothes by pictures or screenshots.
What is its essence? You take a picture of something you liked about someone or you saw it in a magazine. You can also take a screenshot from your phone, and the program algorithm will offer you things from the store that are similar to what you like.
So, you can search for shoes, clothing, and other products by photo.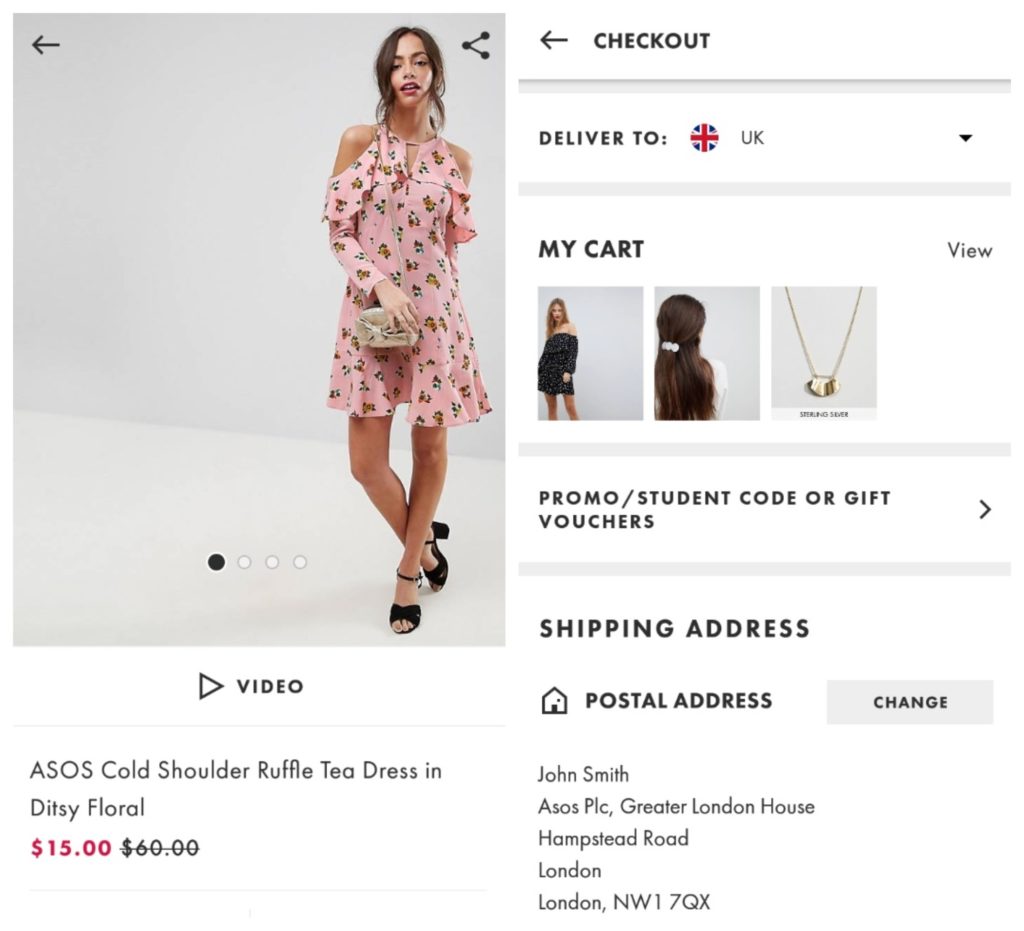 Downloads: 10000000 +
Customers rating:

(1.1 / 5)

You may also like: 11 Best Loyalty Card Apps For Android In 2022
Fashn.me
If you're inspired by fashion trends, then Fashn.me might be of interest to you. This app is not only able to find clothes by the photo but also allows you to browse the most fashionable products.
With the help of artificial intelligence, you will choose an outfit for any event.
Fashn.me does a good job of finding clothes by photo. Upload a photo and start searching. You will be provided with visually similar items.
You'll also see free recommendations for matching shoes, undergarments, and accessories to your main outfit. The good thing is that the selection takes into account your existing closet.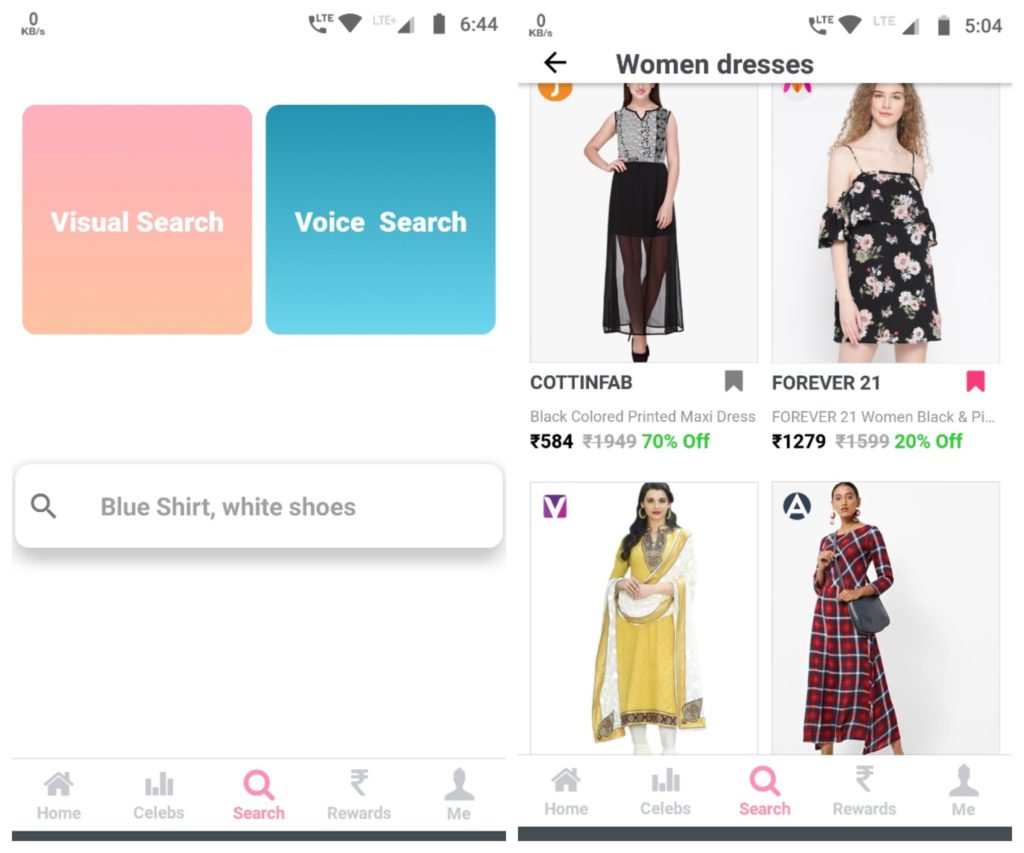 Downloads: 5000 +
Customers rating:

(4 / 5)

Recognition technology is no longer about finding identical things, but about finding similar things. A potential buyer may be inspired by an image in a movie, a fashion show, or a photo on social media, but he doesn't have to buy that particular $1,000 dress. He can buy a cheaper alternative, which will be even better quality.
Obviously, both businesses and consumers will benefit from the popularization of clothing recognition by photo – the choice becomes greater, the search becomes more convenient and faster, and prices for goods decrease due to increased competition.