Snapchat's stories function is incredibly popular. The success of Snapchat is often attributed to the fact that the app encourages users to constantly capture insignificant or mundane aspects of their lives.
Perhaps one of the secrets of its popularity is that it encourages users to be more active on the platform and communicate with their real friends. Both the former and the latter have a positive effect on a person's well-being.
And stories games are incredible entertainment for Snapchat users. The tools that Snapchat offers give you the opportunity to be as creative as possible. Everyone is capable of inventing their own unique version. Arm yourself with our ideas and go ahead and play!
Find the Differences
This game will make users get stuck on your stories, scrolling back and forth looking for the differences in two photos. To start the game, change any photo in the editor in several places and save it. And then post the original and the edited photo. Ask friends to find the differences.
Everyone wants to test their attentiveness and definitely gets positive emotions because it's almost a children's contest, familiar from childhood.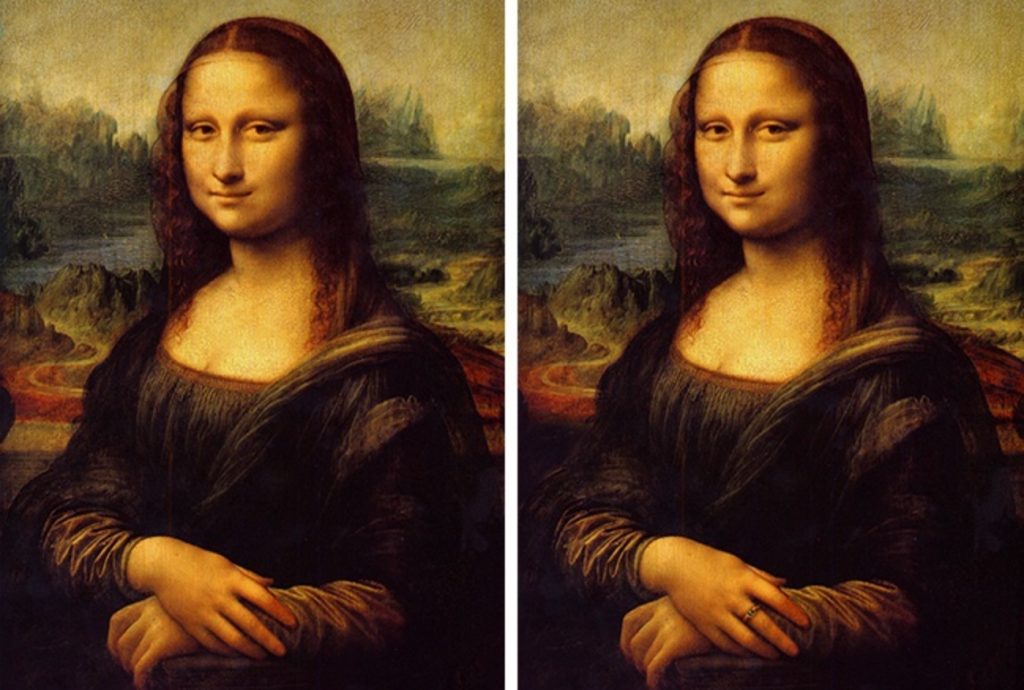 Guess the Song
It's just like a TV show, only in your stories. You post a photo or video with a snippet of music overlaying it. Followers must listen to the melody and guess the artist or the name of the track. You can publish all the correct answers in new stories.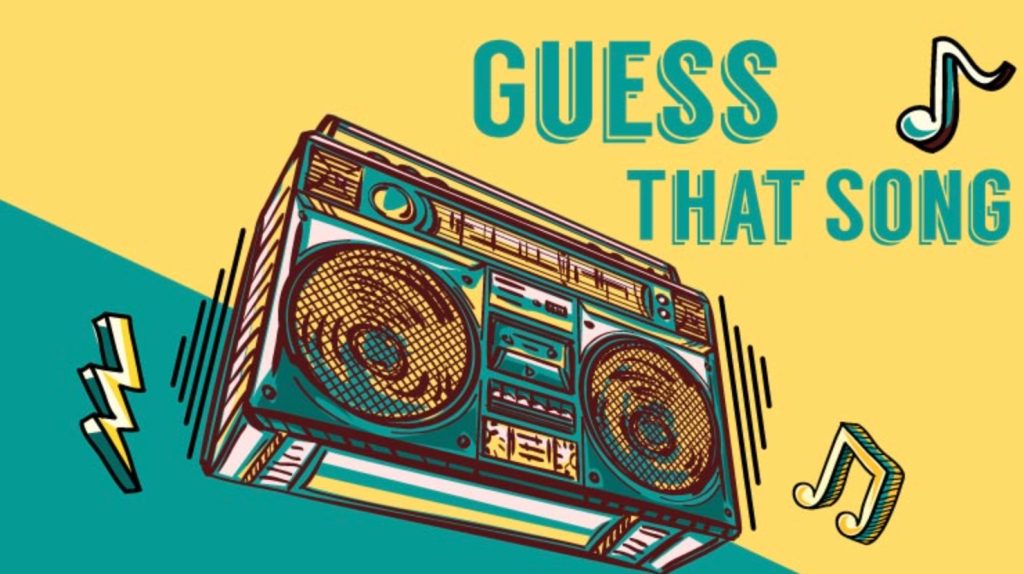 Find the Word
To start the game, you'll have to pry a little over the image. You need to make several rows of letters so that vertically or horizontally they form words. Followers will have to find these words and write down the first three.
The letters usually hide nice predictions or wishes that can be found in 5-10 seconds.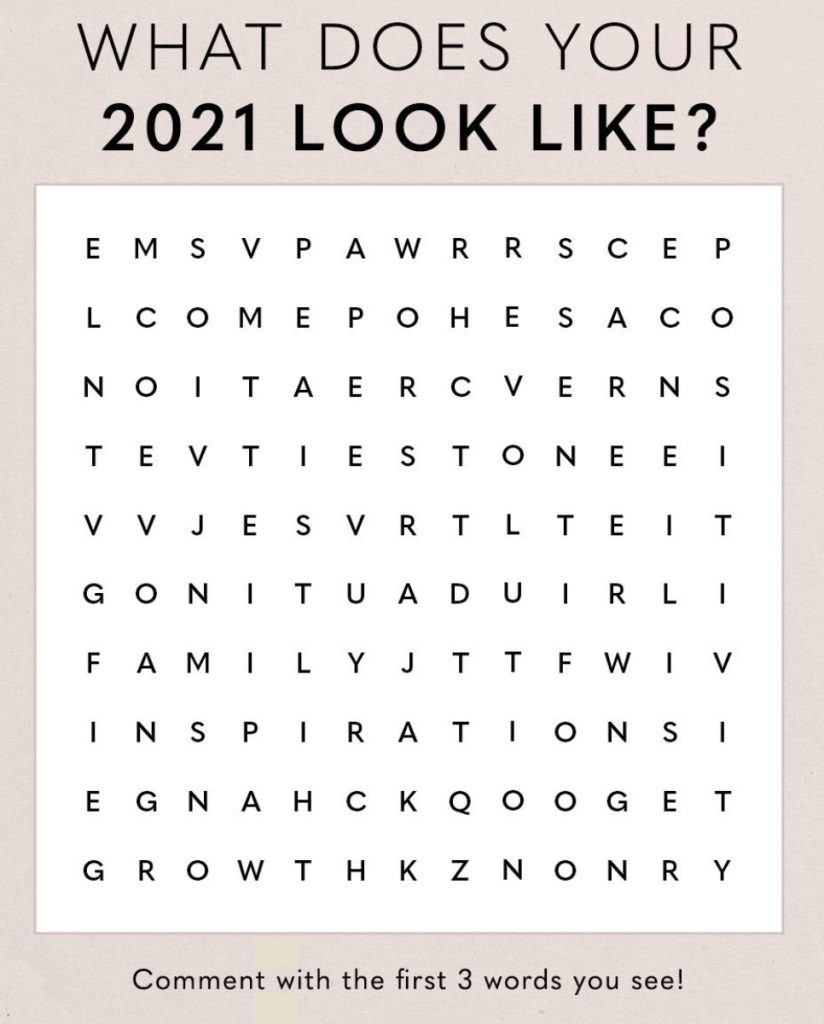 Make the Choice for Me
Post a question with two options for what you can do. For example: "What should I do tonight? Go to the theater or the gym?" It can also be a meaningful decision for you, it's even more interesting: "Should I cut off my hair or keep it?", "Should I fly to Milan or Paris?", etc.
Keep in mind that the condition chosen by your followers will need to be met and the result shared.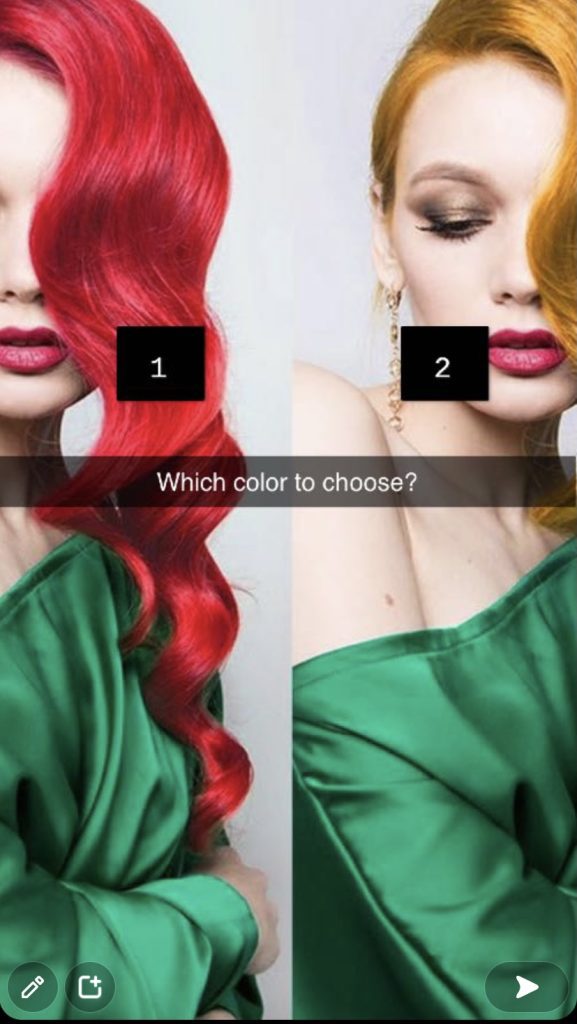 Fun exercise
Once again you ask your friends to go back and forth between stories, but this time to make a fun animation, like you doing bends or waving your hand. You can create entire cartoons that you can view with a quick flip through the stories from beginning to end. All it takes is two or more consecutive frames.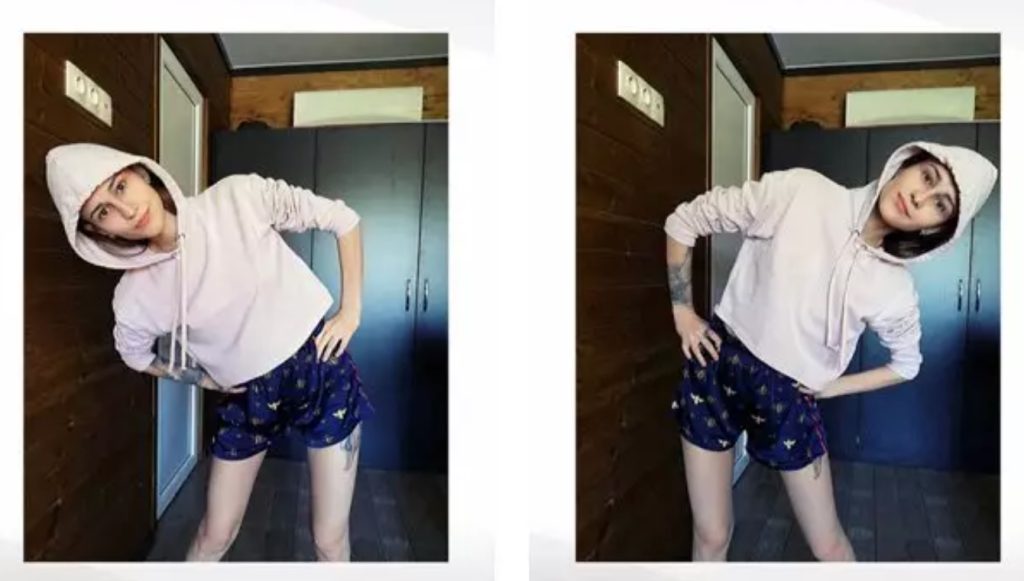 Do You Really Know Me
A fun game with a choice of answers. Followers have to guess what you like best: strawberry or apples, horror or comedy, walking or driving, dancing or skydiving, etc. Add different facts about yourself, the more facts the more interesting game.
Invite friends to repost your story and start the same game about themselves. It's really fun!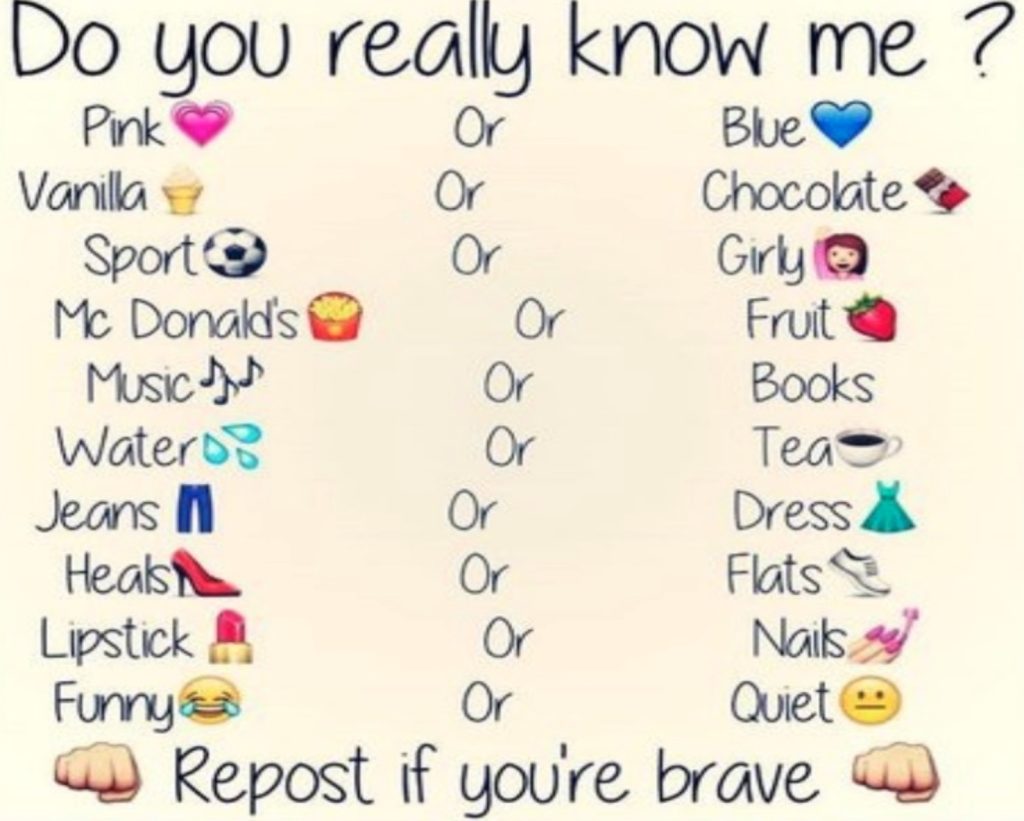 Emoji Quiz
Entertainment for wit, which is known to many since childhood. Only now the puzzles are created from emojis. Add a background photo to your stories, select the text function, and write the emoji you want. Don't forget to attach the "Questions" gif. So you can think of a song or movie, the name of a talk show or TV series.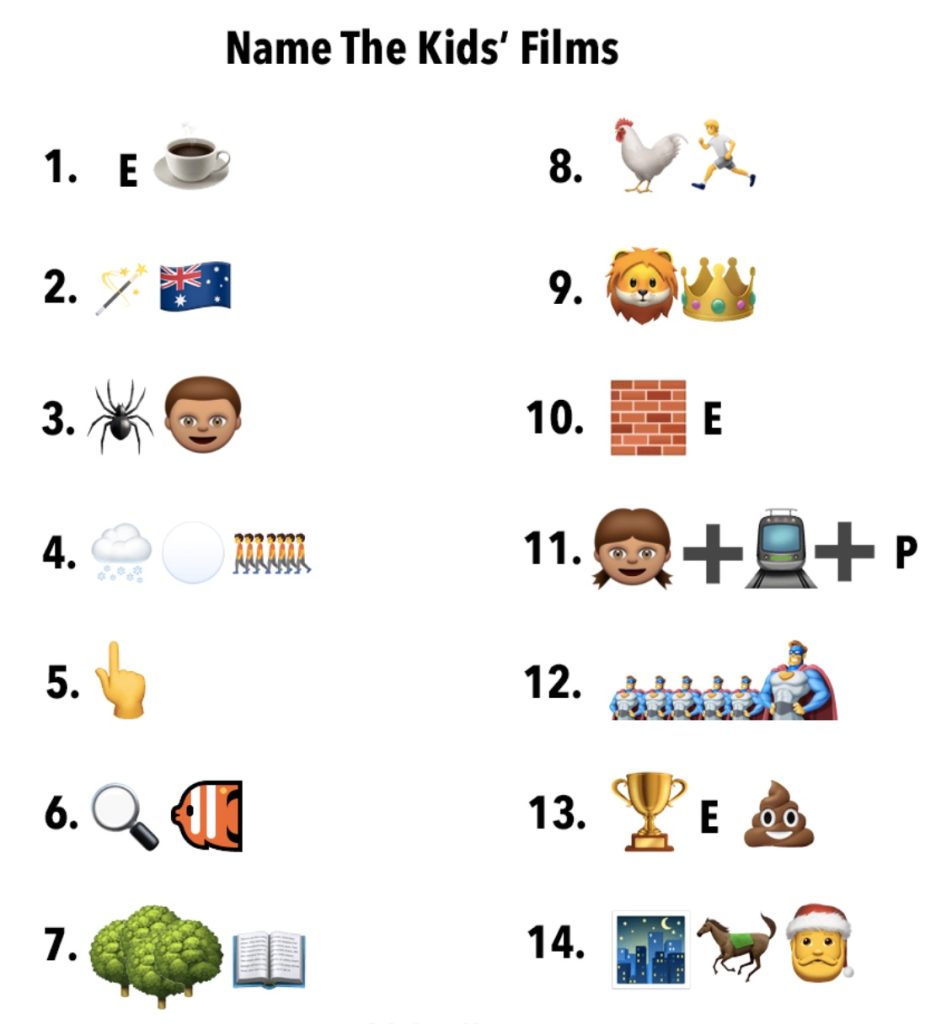 Questions
You can ask your audience anything, but the most popular format is wit and erudition questions. To conduct such a poll, choose relevant photos on a topic, such as "what actor's shadow do you see in the photo," "what movie am I in this photo," "what country am I in this photo," and so on.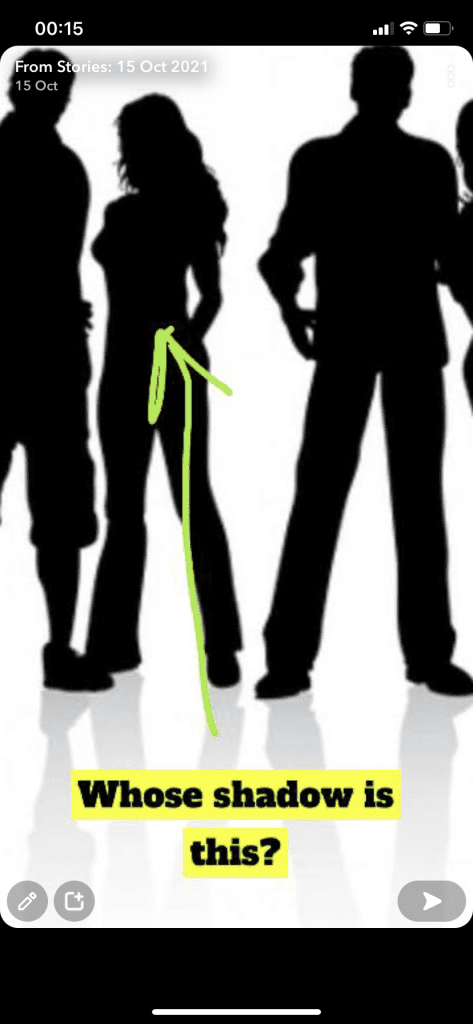 Quiz with suggested answers
The fastest alternative to questions, as choosing from the options already offered will engage followers in this interaction. In quizzes, unlike questions, you can also add challenging topics. This will give participants the opportunity to show their knowledge.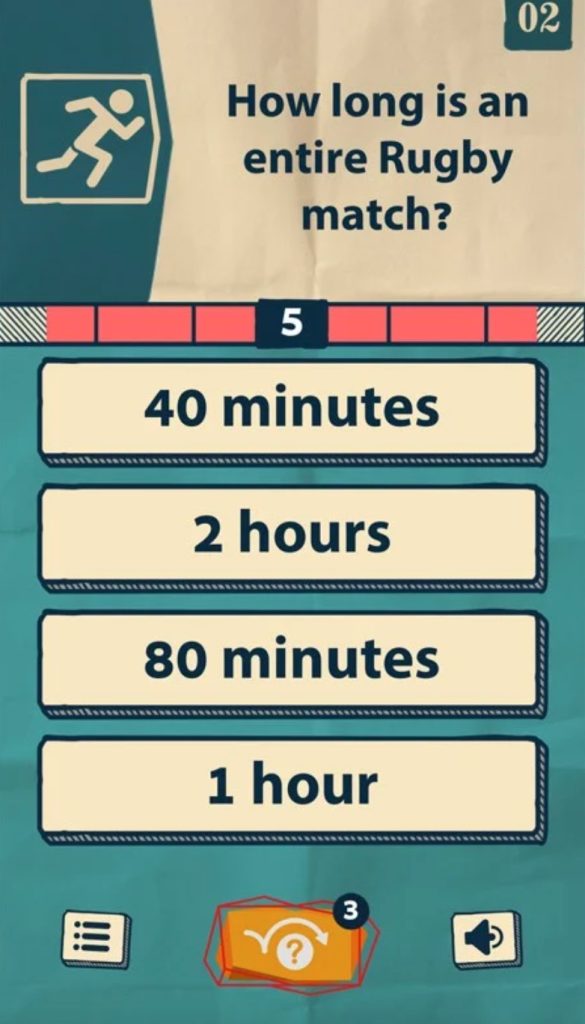 Labyrinth
The game looks like images with tangled threads connecting items in several stories. Friends must find exactly what each thread connects.
To make the game work, draw a maze in a collage graphics editor, arrange the pictures of objects in columns on the left and right edges. Then cut the resulting image into 3-4 parts and consecutively upload them to the stories.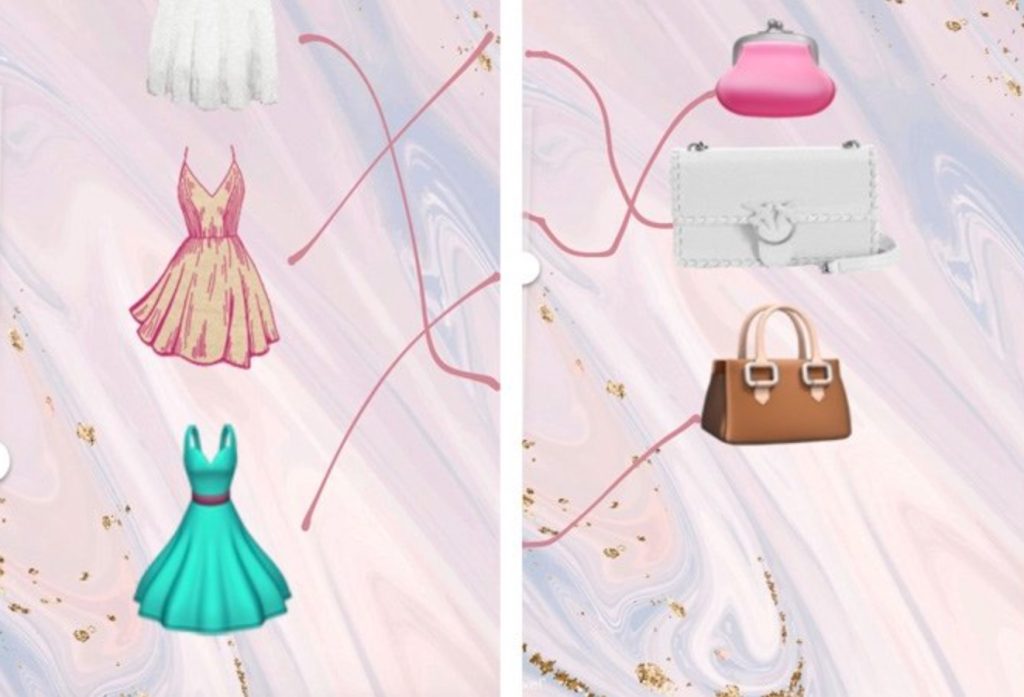 Psychological Test
Find visual tests for hemispheric development, IQ tests, entertaining psychological tests, or even tests for psychological disabilities in psychology education sources.
Post stories with pictures that have some meaning behind them first. Invite users to choose one and send the answer to you. In the following posts, show the decoding of all the original pictures.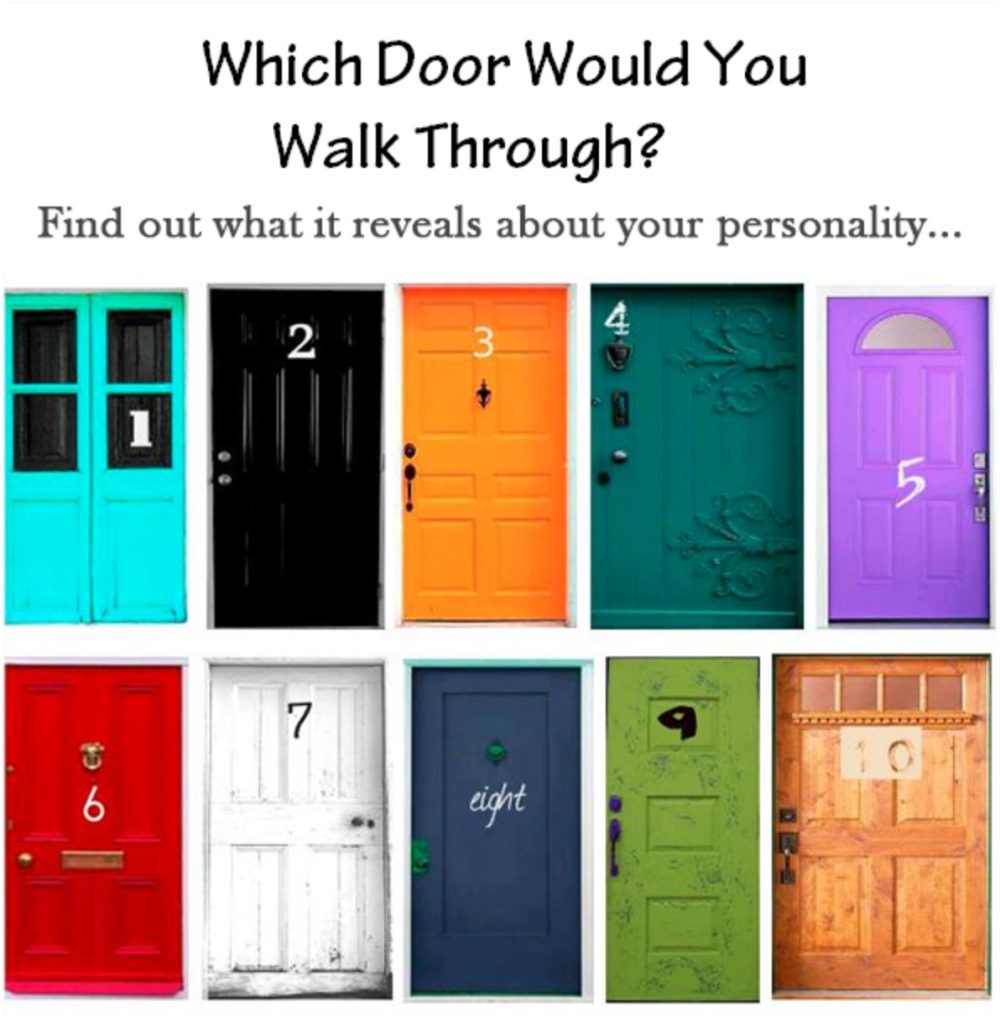 Optical Illusion
Test your friends' attentiveness by posting a picture in the stories where, for example, you have to find several cats among a mass of birds. In the next post, do a quiz and poll, "How many cats did you find?" Another option is to look for pandas among soccer balls, ladybugs among coffee beans, etc. Let your imagination run wild!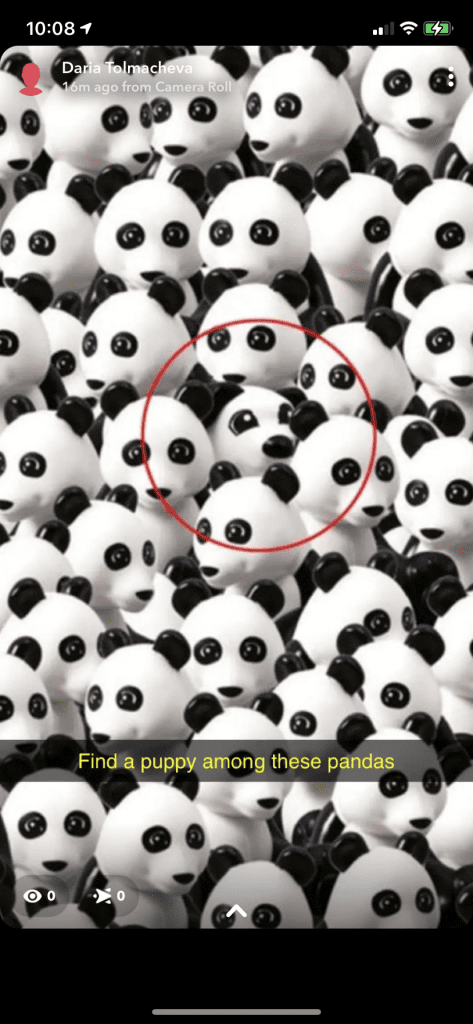 I don't believe it
An interactive way to get to know you closer. Provide facts about yourself in a playful way and ask your friends which of these they believe. For example, "I've skydived," "lived in China," "afraid to sleep in the dark" etc. Ask them to choose from the list the variants that are incorrect and write down the answers.
Note that 2-3 facts should be known to be false. And in total it's better to collect no more than 15 facts.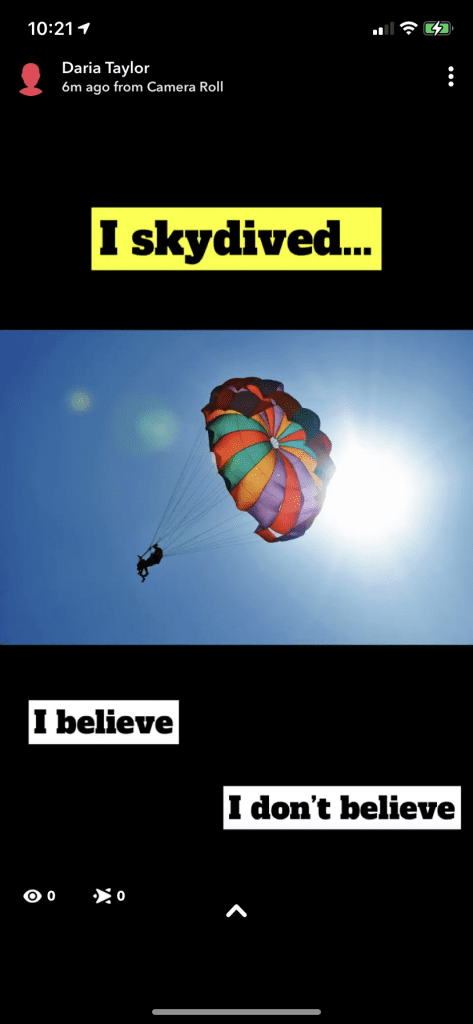 Secrets Your Phone Hides
Extremely popular game because of people's curiosity and desire to discover the veils of other people's secrets. Choose one of the options below or all of them together. Post in your story and wait for replies. I assure you will laugh.
True or False
The interactive consists of shocking news, both fictional and real. Each news item looks absurd and not like the truth – that's what's interesting.
Search the Internet for curiosities that have occurred in the world. Along with the themed picture, post it to your stories by attaching a poll with "true" and "false" answer choices. Don't forget to post the results and the correct answer.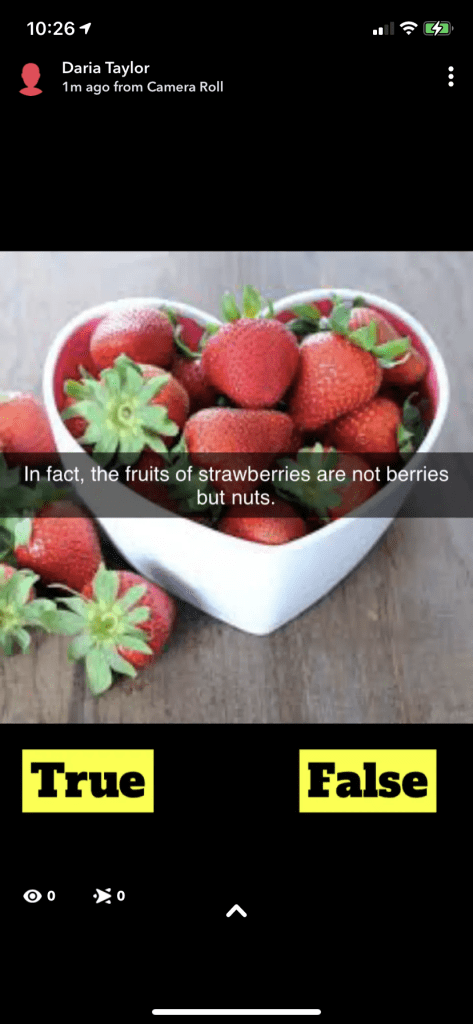 Test Your Brain
A simple game of attention will be interesting to your friends. You have to look at the picture and give the answer as quickly as possible. It can be a question like in the screenshot below, some kind of puzzle, deciphering a phrase or sentence. A lot of options!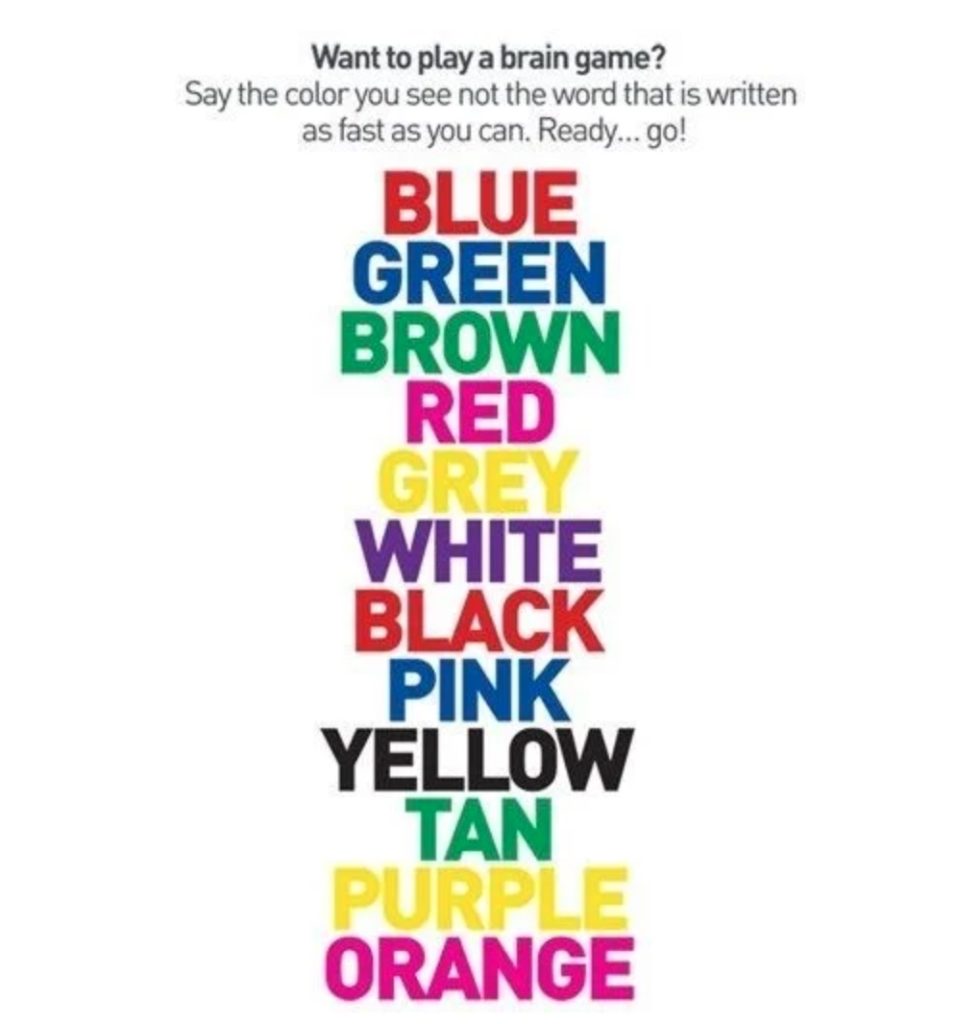 Ask Me
An interesting game that will help your friends learn a little more about you. Encrypt the questions in colors and have a friend reply to you with the name of the color. This is how he knows the answer to the question he is interested in.
This game also helps new followers get to know you better.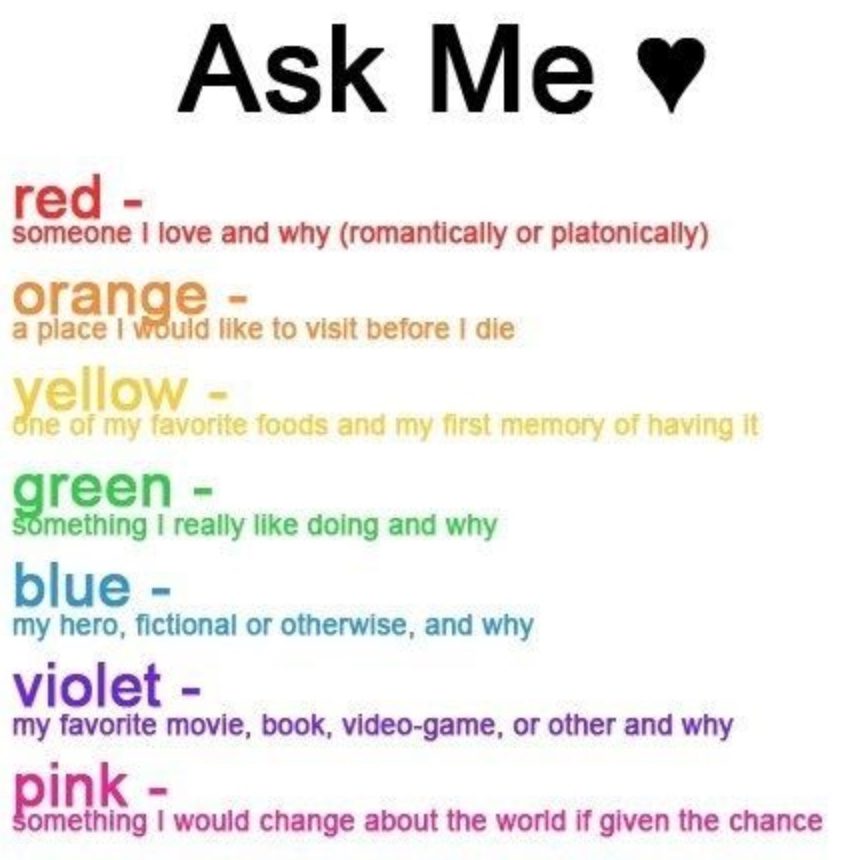 Rate Me
Want to know what others really think of you? What are you really like? Funny, angry, crazy, pedantic, friendly? Make a list of words that could describe any person. Add both good and bad descriptions. Like the list below. And invite your friends to rate you using those words. You will learn the truth about yourself!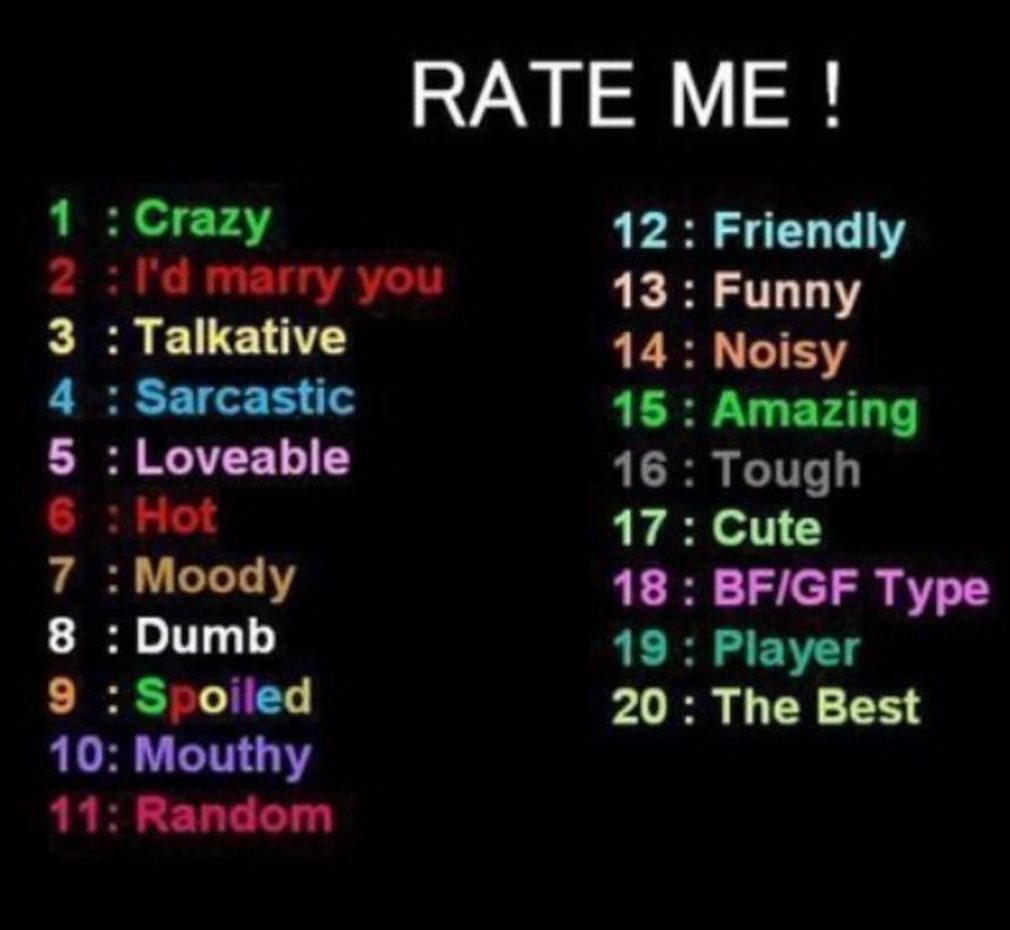 Questionnaires
From your school days, you probably remember the many questionnaire notebooks. The game is simple, but how addictive. Post a questionnaire in stories, ask your followers to take a screenshot, fill it out, and then post it with a link to your account.
You can ask – about anything. Show interest in your followers' lives by asking them, for example, about their weekend plans or favorite activities, etc. Some ideas about what to ask are below.
Be imaginative and ask only interesting questions. Maybe even provocative ones!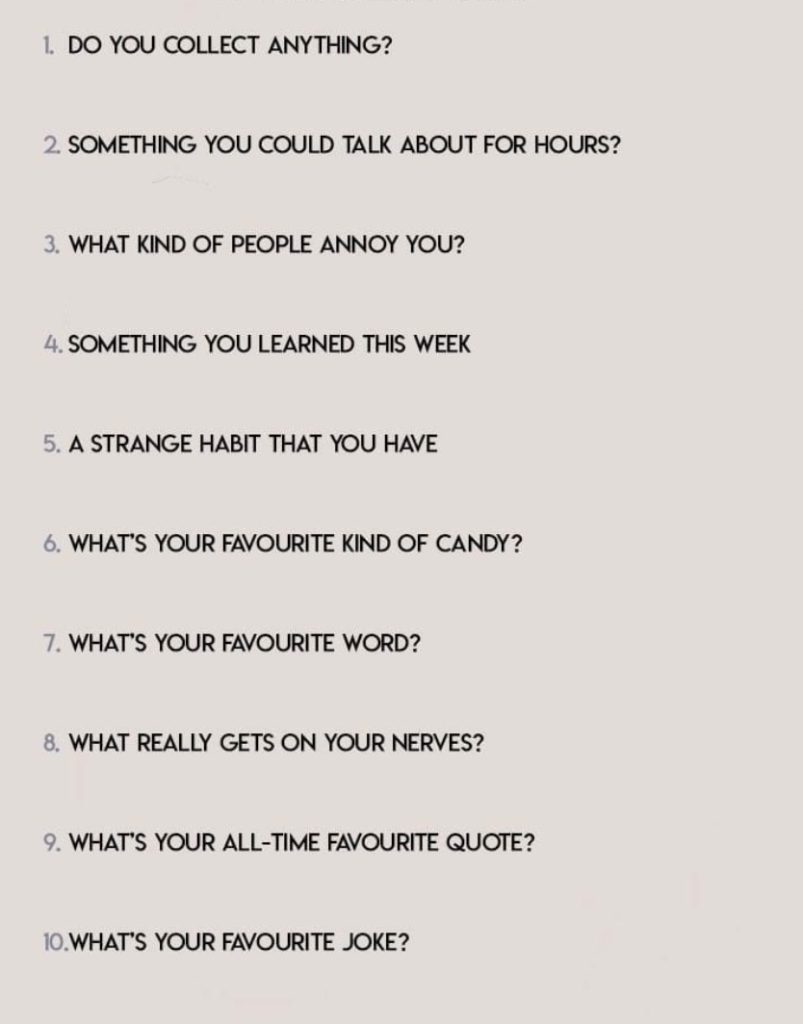 Any 3
Come up with cool questions that followers would like to know the answer to. The questions should be about you personally. Ask as many questions as you can. And then ask people to choose only the three most interesting ones about you. You have to give honest answers to everyone who replies.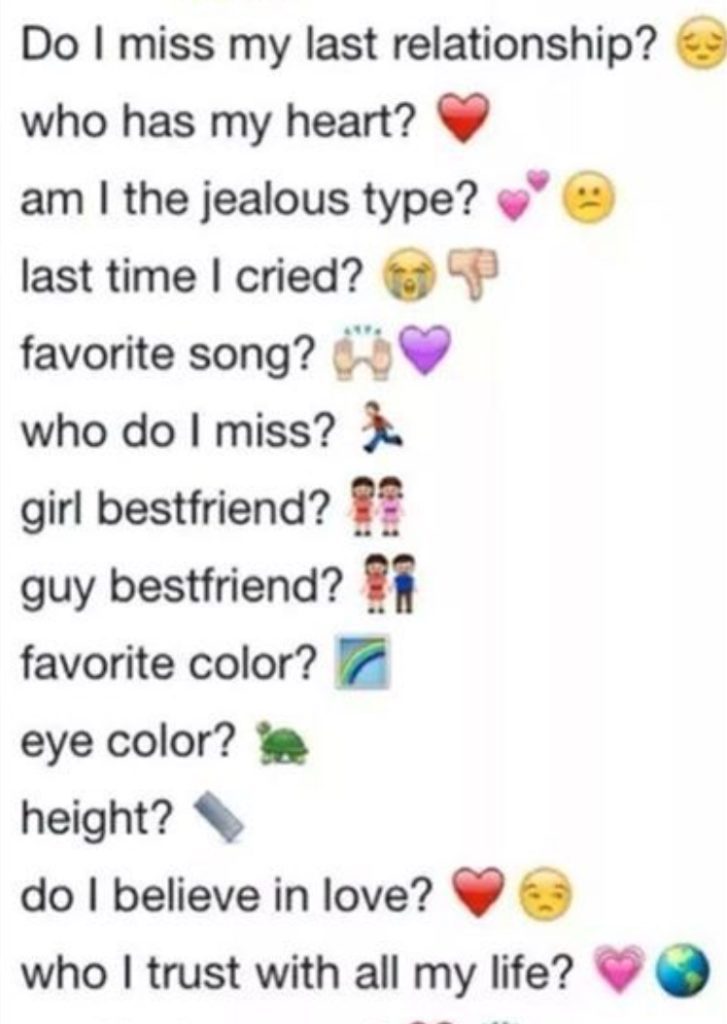 Who Knows Me Better
In this game, you can show your imagination or just upload the story below. Tell real and fictional facts about yourself in the stories. And ask your friends to participate. Whoever gets the most correct answers knows you best.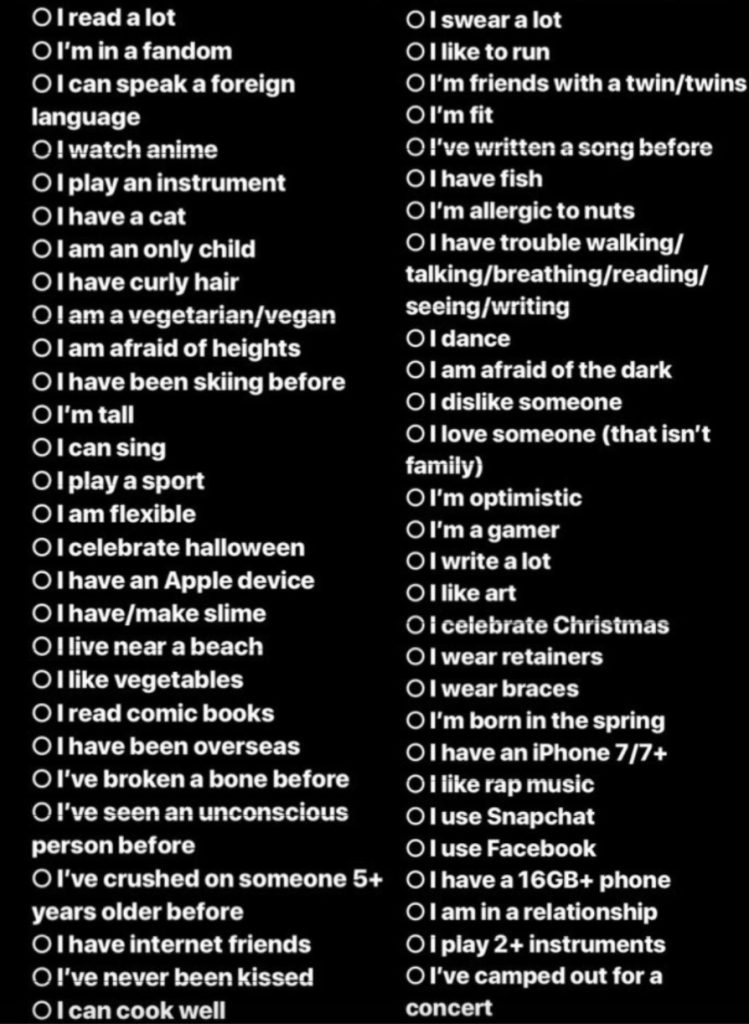 Mock Prediction
It's a fun game of fortune-telling. Create a story with numbers, colors, or emojis, and ask your friends to choose one option. When they reply, you send them a mock prediction. It's nice to get one.
What if your prediction comes true?
Name the Pic
Invite your followers to come up with a caption for a funny photo, or perhaps your product. Such a game requires a little more time and imagination, so it's good if you define a useful prize. It can be in the form of the same product, for the most interesting option.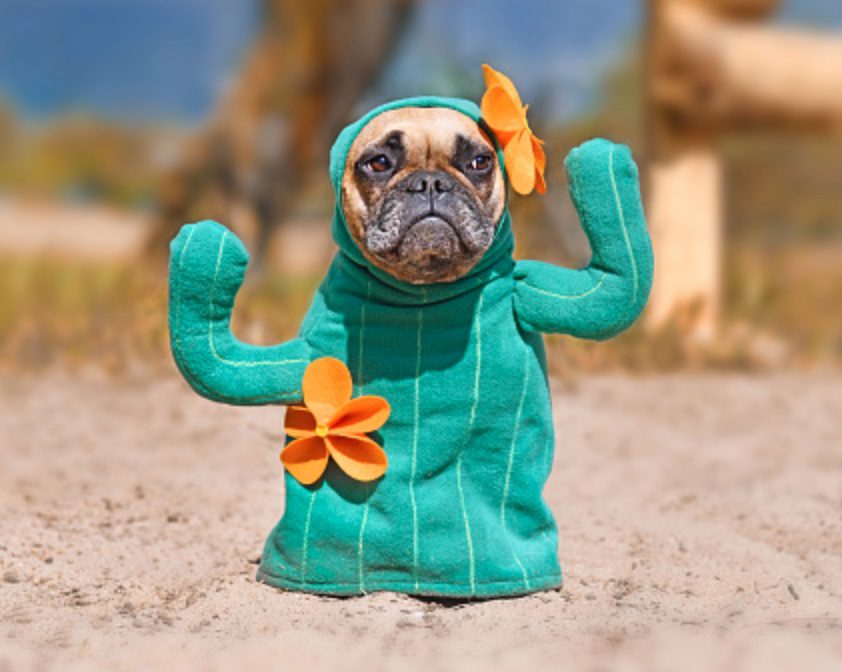 Manage Me Game
Allow your followers to control what you do during the day. Ask your audience questions: where to go, what to wear, etc.
Then, according to the prepared script, offer your users a choice. The most important thing is that the options were interesting because no one wants to solve your everyday issues.
Should I wear a batman costume or a dress?
Get a massage or dance in the street?
One question lasts no more than an hour, then you perform the action and show it in the next stories.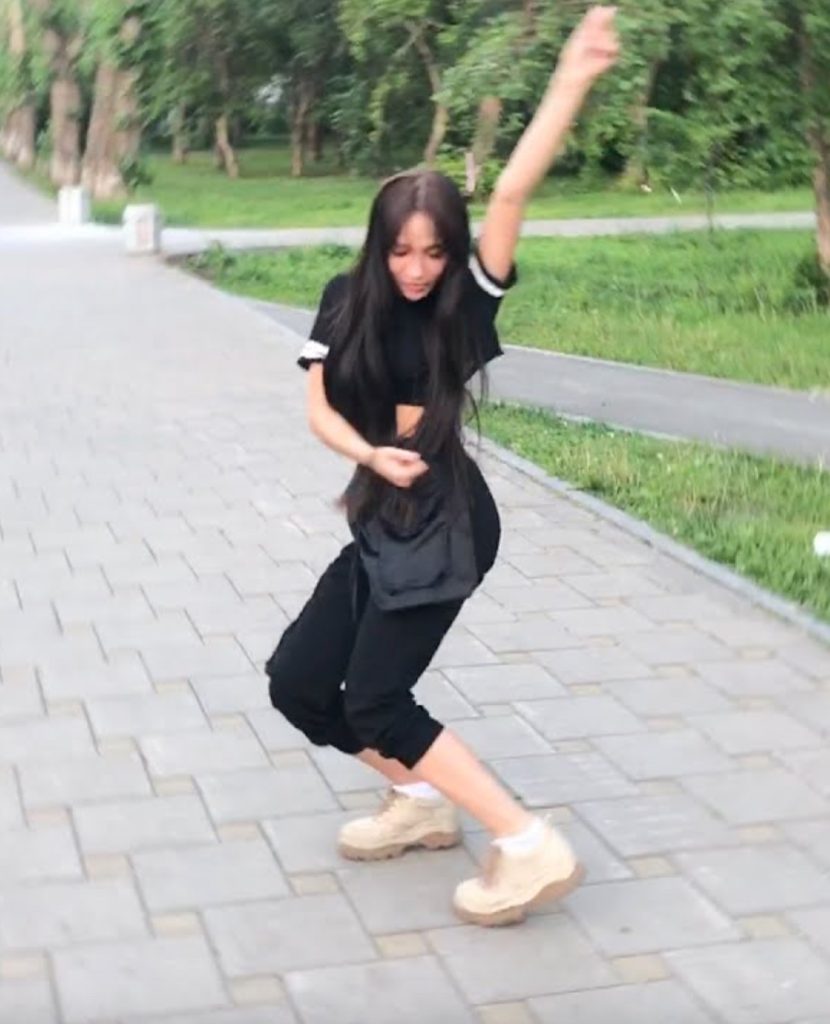 Who I Am for you?
Also, an interesting game to get to know better what others think of you. Maybe something will surprise you, make you laugh, or upset you at all. In any case, it's always interesting to know the truth. Ask your friends to answer honestly.