Wouldn't it be nice to have some app that opens different formats of tablatures for various instruments? If only there was some kind of solution… Well, there is! The app called TEFView is our new musical friend. It is reliable, full of useful options for aspiring musicians, and really simple.
You may also like: 11 Best HD RPG Games for Android
You can download tablatures from anywhere, read them, and preview the audio file. Let's see what else it can do.
TEFView opens the tablatures not only in.TEF format but also in gpx, ptb, MIDI, and others. It is indispensable for any practice.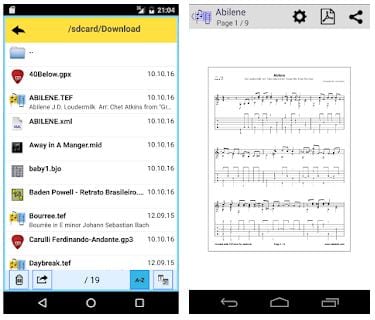 It is a rather lightweight app but very functional at the same time. For example, there is a slow down mode that allows you to hammer out transitions and rhythm. Great for learning a new piece. There are also multiple instrumentations and voicing written out in both notation and tablature.
This app is quite easy to use and supports a wide range of storage options such as Astro File Manager, Google Drive, and so on. Now you can be share you will have access to all the tablatures you need. During the routine, you can also lower down the volume of any instrument and here you have a perfect jam session.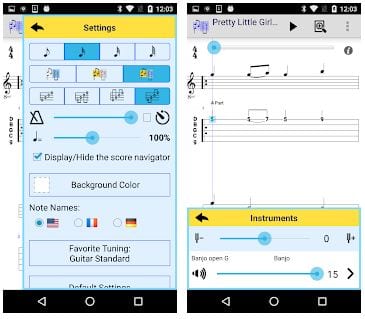 The app provides its own database of tablatures in different music genres. You can either look through them or download/upload any other file in the supported format. TEFView will not disturb you with all those annoying ads. It will help you to practice in peace without distractions.
The tech support is very polite, friendly, and helpful. They are ready to help with any issue, big or small. If you found any bug in the app let them know, and it will be fixed by the next upgrade. It doesn't matter if you are a fresh beginner or an old pro, this app is a must-have.
You may also like: 15 Best Gacha Games for Android
Irreplaceable tool for those who want to improve their skills, rehearse a new routine, or just want to jam. We highly recommend this app for any music enthusiast.