Anime Love Games is an interesting genre that is interweaved in lots of directions. Among its collection, you can discover fantasy, traditional dating, adventure, gay dating, and other genres.
In the article down below we collected 9 anime love games for boys.
By the way, before we start, don't forget to check out our article about the best open world games.
Pierced by Love: BL Yaoi Anime Romance Game
This is another version of a popular game that has gained popularity all around the world. However, if you've been dreaming to become the main character instead of that girl, then this is your chance. The protagonist here is male.
You've been accepted to the kyudo team of the Igamawa college. You are looking for love but at the same time, you can see that there is some turmoil happening behind the curtains and that your life and the lives of all the members can be threatened.
As you proceed in the game you see that there are a lot of boys around to pay attention to. There is a classic depressive nerd Itoh and popular and cheerful Gaitchi who will be your university guide, and dark and mysterious villain Yamaguchi…
You won't notice as you will be plunged into the atmosphere of the game filled with elegance.
Considering the technical moments – here in order to get more options to make actions and select the progress of the story, you will have to pay with crystals.
At the start of the game, you got 30 crystals which are not quite enough. There is a way to earn the crystals during the game, but we must warn you it won't be that simple.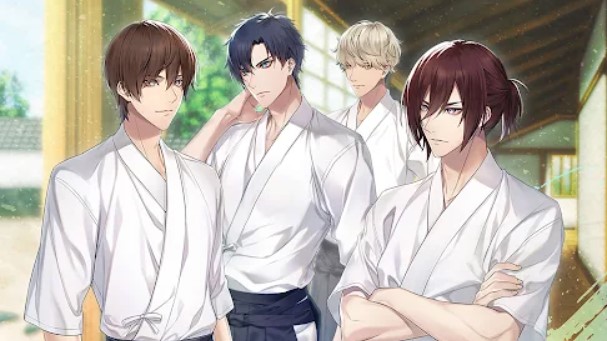 Downloads: 100000 +
Customers rating:

(4.4 / 5)

You may also like: 11 Best Apps to Turn Picture Into Anime Drawing on Android
Ikemen Prince Otome Anime Game
This game belongs to the type of Otome genre as you can see from its name, and it's a brilliant piece. Even when the main character is a girl, the aesthetic of the game will be appreciated by boys as well.
Ikemen is designed in the style of the Beauty and the Beast movie. Of course, you don't expect the same plot (it's actually completely different here) but the atmosphere and locations are extremely similar and therefore, nostalgic.
The main character got 7 beauty prices fighting for her heart. All you have to do is to make various choices in the conversations with them and find that one that steals her heart!
Once again, in order to have more outfits and conversation selection options, you need to buy crystals – this is the way how the game gathers donations.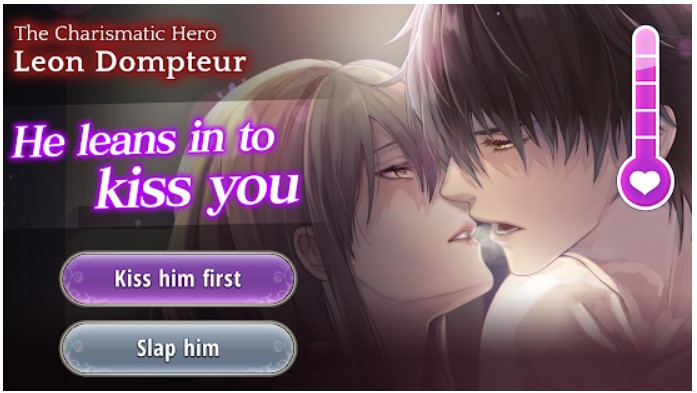 Downloads: 100000 +
Customers rating:

(4.5 / 5)

My Foxy Girlfriend: Sexy Anime Dating Sim
Well, this one is for older straight boys. A classical anime fantasy world where you can have any girlfriend of your dreams. The name of the game – Foxy Girlfriend tells you about the style of this app.
All girls have cartoon foxy ears which make them look super-cute. The whole action takes place in a forest-alike area to add the atmosphere to the whole action.
You're diving into the fantasy world of magic girls. Since you're a regular human, they will be curious about you, but don't rush into it – you will also have to gain their trust.
Once again – have conversations, fight for the sympathy of girls, and go on dates! A date will become your biggest reward. Of course, lots of conversation options are limited by the paid options (payment is made in crystals), and usually, those options are ones that will lead you straight to the result.
There are 3 main characters in the game – Fuku, Tsukiko, and Mayuka. You will have to choose between those.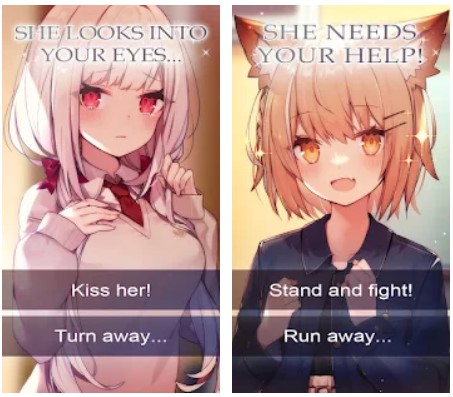 Downloads: 100000 +
Customers rating:

(3.5 / 5)

Reversing Caste: Omegaverse (Romantic Game)
This one is really similar to the first game on our list. The main difference here is the drawing style (less 3D graphics is used and the colors are less polished and rawer) and the scene of action.
And unlike in all the previous games, here is a very little explanation is made about the nature of the stage itself. You are just living in a town with pretty boys, that's basically it. You need to get involved in the relationship with them and pick the ones you like the most.
However, the selection of characters is quite decent for this level. There is Huraku – an Omega, a modeling agency manager, Hokuto – an heir of a successful family who is Alpha, Mutsu – his partner in crime, Chiaki, Toki, Hachitama.
All those characters have their own stories and you will discover them as you are progressing in the game.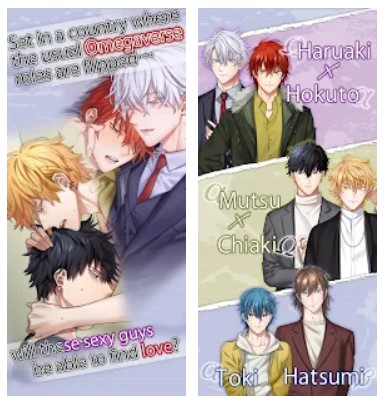 Downloads: 100000 +
Customers rating:

(4 / 5)

You may also like: 9 Best Offline Indie Games for Android
Feral Hearts: Otome Romance Game
Both boys and girls will find this game suitable since the gender of the protagonist isn't mentioned. The game belongs to the Otome series and this time the action will take place in the world of superstars, rich and famous.
You will get the chance to meet the most famous and handsome boys in the world and they are all gifted in musical or acting craft. Moreover, each of them has its own unique style – it's important here to highlight the effort developers put into the game.
Be ready to meet Masaki – a rock star who dreams about escaping to the Hokkaido forest, Taiki – a successful model, with an obscure secret, Kio – a selfish actor, Hansol – a K-Pop star, that bumps into you at the party. By the way, you will be working as a PR agent of the industry, that's why you meet all those boys.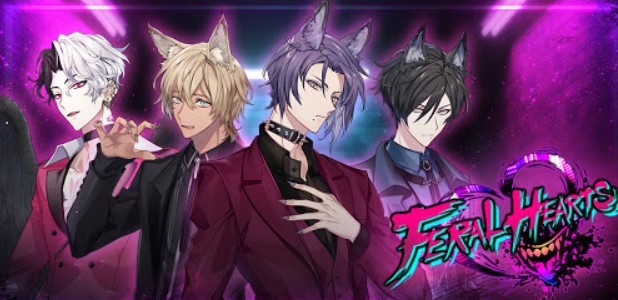 Downloads: 100000 +
Customers rating:

(4.7 / 5)

My Sweet Stalker: Sexy Yandere Anime Dating Sim
Still looking for a perfect virtual girlfriend? Then check out this dating simulator and get a chance to go on a date with the most feminine and pretty girls! This anime love game is for those who like traditional variants of dating games and classic images of characters.
You're playing for a computer nerd and you're bored with your daily routine. Then it happens that you offer advice to the wrong girl. Since that day she's chasing you, even though you block her everywhere, she keeps stalking.
Thus, not only you get involved in the story, but your friends as well. One of them is your childhood friend Mei, another is Shiki who is a member of your computer club, and Tatsumi, a detective, Mei's big sister.
Go through the plot of the game and evolve your relationships with other girls. Who would you pick?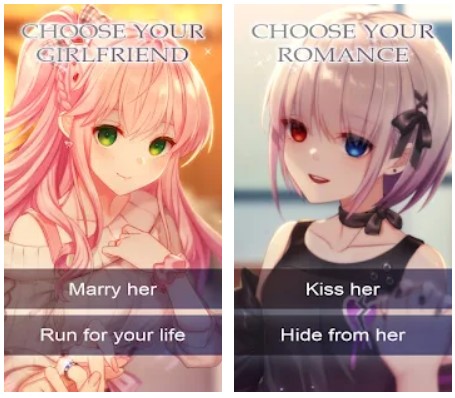 Downloads: 100000 +
Customers rating:

(3.9 / 5)

Criminal Desires: BL Yaoi Anime Romance Game
A Yaoi game where you are playing the role of a policeman. You and your colleague receive a mission task to take root in a criminal klan that is known for its cruelty and disrespect to the law.
However, as time goes by, you realize that the real situation turned out not as it had been depicted and you never know your real enemy…
And unlike other games, here the choice of lovers isn't that wide – you either get to pick the leader of the klan – Christopher, or your childhood friend – Rob. They're completely different, the first one is a charismatic leader and the latter is a shy and empathic friend.
Many users note that this game is one of the best ones in this series, but gems for conversations here cost more than they do in other games.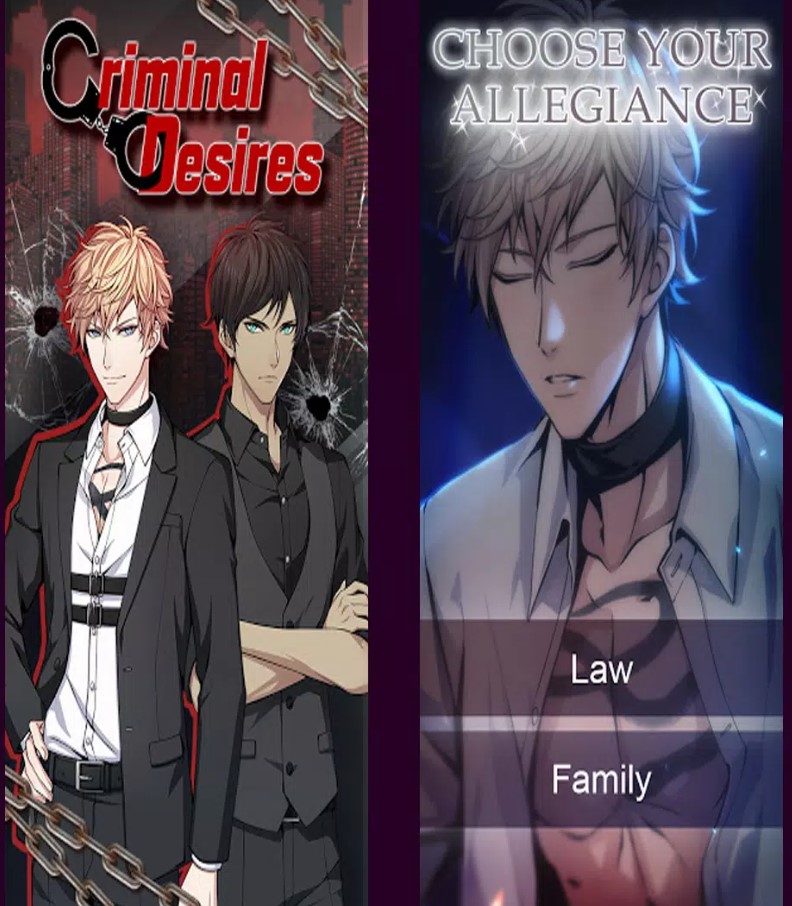 Downloads: 100000 +
Customers rating:

(4.6 / 5)

Protect my Love: Moe Anime Girlfriend Dating Sim
In this story, the action takes place in the assassin's world. You're working under the cover of killing rich and powerful people at the request of other rich and powerful people. One day you decide to quit but accomplish one last mission before that.
It happened that during that mission you meet three sisters who ask you to become their bodyguard. You become sentimental and agree.
Next, we have quite a classical plot: you have to pick up between 3 sisters, and they all have quite common characteristics of 3 sisters: the overprotecting older sister, the rebellious middle, and the nice and sweet youngest one. You will also have to figure out the murderer of their parents.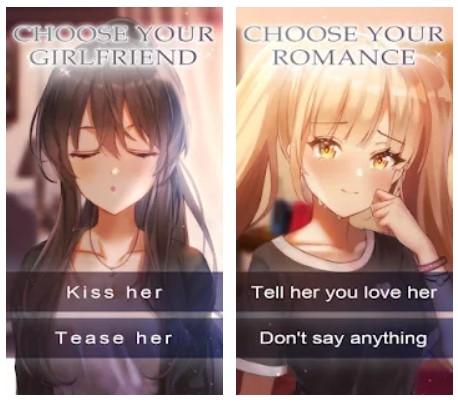 Downloads: 100000 +
Customers rating:

(3.7 / 5)

You may also like: 15 Best Gacha Games for Android
Sweet Love Bite: BL Yaoi Anime Romance Game
If you like the Criminal Desires game, then Sweet Love brings a really similar vibe. This is a yaoi game, it's also about getting involved in a secret community, but this time we're talking about vampires. So, all the fans of this category will definitely appreciate it.
According to the plot, you become an unwilling beholder of a homicide, and the vampires' secrets are threatened to be revealed to the outer world. You suddenly find yourself in the middle of a vampire klan and inside this klan, some strives are going on.
You meet 3 new guys during your exploration. The first one is Kiria – he's a leader and has lots of friends and connections all around the world, he's cold-blooded and confident. The second one is Dzin who is an impulsive and hot warrior and who is often found in the middle of scandals.
The third one is a Rintaro – mysterious and loose, he seems to have a unique view of the whole vampire community. However, you never know what his motives are…
As you are progressing in the game you have to lead the hostile vampire tribes to a compromise and save their secret. And of course to find your true love!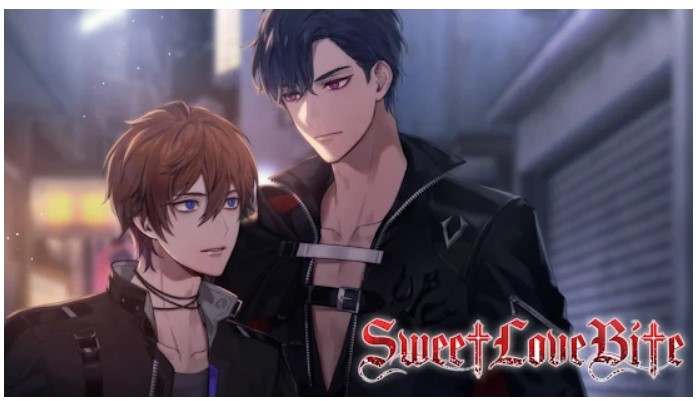 Downloads: 100000 +
Customers rating:

(4.7 / 5)