Do you want to keep track of your contacts, calendar, notes, and tasks in one place? In this case, we have to bring your attention to DejaOffice CRM app. So, let' have a look!
First of all, DejaOffice CRM is quite popular in the market. Plus, the app contains a quick and simple installation process.
If you like this app we can also recommend you Hebrew calendar apps.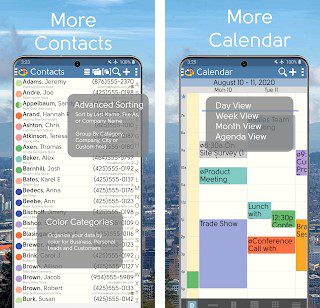 But what's the major point of this tool?
DejaOffice is a unique application that allows you to organize your contacts, calendar, tasks, and notes in one place. Moreover, you can use it in offline and airplane mode.
One of the best options – the developer guarantees high security. Therefore, you can try to use such functions as Private Records, Database Encryption, and Automatic Backup.
Besides, in this app, you can sync your data via USB, Wi-fi, Bluetooth, or DejaCloud. The sync process is safe and stable and only you have access to your data.
So, DejaOffice CRM provides a great number of useful features, for example:
Colorful category manager
Global search across all CRM data
Advanced contacts sorting
6 calendar views (day, week, week grid, month, year, list)
Supports multiple task styles (GTD, Franklin Covey, TBYL, Outlook-style, Palm-style)
Build-in widgets: Daily agenda, Month view, Contacts list, Notes list
Password protection to the records
More than 20 Custom fields
Sync to Contacts, Calendar, Dialer, Maps, SMS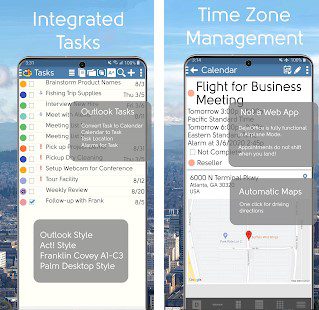 In addition to the abovementioned options, we have to note that DejaOffice CRM comes with a user-friendly interface, so even novice users will instantly manage it.
By the way, in case of any problems, you can contact customer service with any question. The customer assistants work from 7 am up to 3:30 pm US Pacific Time.
More day planner apps can be found here.
Summarizing all the points mentioned above, DejaOffice CRM is full of magnificent features. We have not noticed any significant disadvantages of this tool, therefore we advise you to try it. Maybe it is your option!