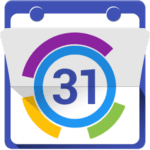 The new CloudCal application for Android devices provides a fresh look at scheduling the day. A distinctive feature of this program is a kind of graphic display of the working calendar, which allows you to see how busy your day is.
Magic Circles miraculously turns calendar days into dial numbers that display multi-colored circles or segments. Each color means a specific task scheduled for a specific day. It does not matter what it will be – a friend's birthday or an important meeting. The desired date will be outlined in colorful circles with the inscriptions about the event. What is the essence of such circles? In order to give the user of the smartphone an idea of the workload of his working day, how much time he will have to rest between events.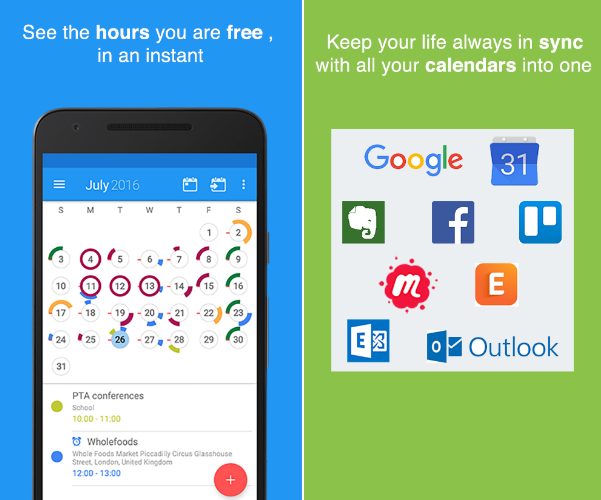 It is worth noting that the miniature dials are not the only distinctive feature of CloudCal. The application runs very fast, has high performance and is synchronized with Google Calendar, Google Tasks, Exchange, and Outlook. Pro version users can synchronize data from the application with hundreds of other calendars. Unlike many similar programs, CloudCal allows you to browse events at once for months.
To delete from the list and transfer dates of meetings, you can simply move your finger across the screen. In addition, it is possible to set widgets, the size of which can also be changed. Pro-version allows you to exchange attachments, photos, records, and even maps.
After installing the application, you can call Uber from CloudCal or use Maps and Waze to link the location to scheduled events or tasks.
CloudCal Calendar is not only a stylish but also a multi-functional assistant, which helps you organize your day!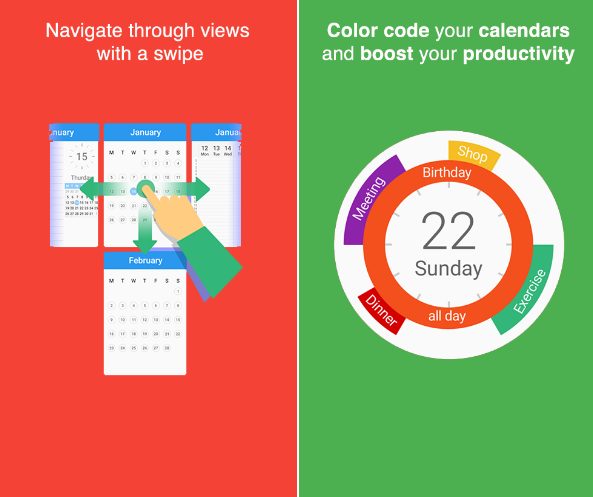 Downloads: +100000
Customers rating: (4.2 / 5)
You may also like: 21 Best reminder apps for Android