Hey, all the gamers out there! We have found an excellent game with an entertaining plot for you. So, let's have a look! Escape the Boom is a cooperative game that consists of 24 levels. Plus, you can download this app for free, as the first four levels are free!
More Android escape games can be found here.
So, but how should we play this game?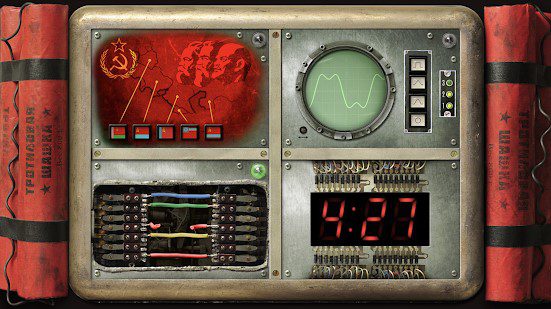 You will need only one smartphone. The first player sees the bomb and has to neutralize it. Other players will have to download guides on the official website, examine them, and figure out how to solve this task.
But all the players have only 5 minutes for this. Otherwise, the bomb will explode!
If you want, you can play this game remotely or sit in front of each other.
The next useful feature that many users will certainly like – the guides are written in various foreign languages. For example, English, German, Spanish, French, Italian, Portuguese, Hebrew, Russian and Ukrainian.
Moreover, if you need another language, we advise you to write to customer support. The customer specialists will instantly provide additional translations!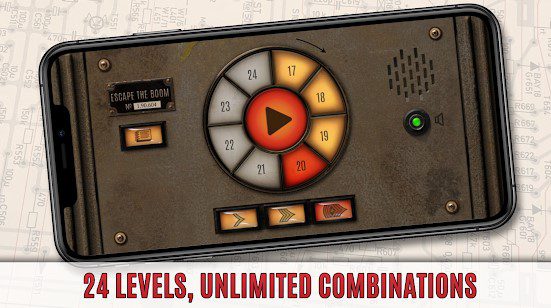 By the way, Escape the Boom boasts a very user-friendly interface, so there is no need to have any professional skills to find out how all the functions work there.
Besides, the game comes with a colorful design that will not leave anyone indifferent!
We have to mention that Escape the Boom is an excellent solution to bring friends or family closer together. The game will be suitable not only for children but their parents as well!
In case of any technical issues, you can contact customer support at any time. The technical assistants will answer all your questions and tackle all your problems.
If you like this game, you may also like the free racing games.
All in all, if you are a true quests buff, Escape the Boom is certainly a must-have tool for you. We have not found any significant disadvantages there, so we believe you will certainly like it!