Drag-n-Drop Crossword Fill-Ins provides users with an extended collection of puzzles.
As soon as you have opened the application, you will instantly get to the home page. Click on the first button to launch the game.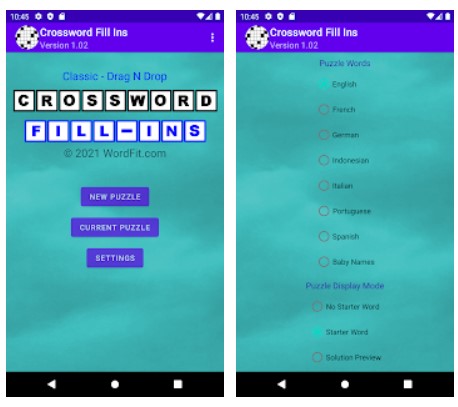 On the crossword board, you should tap on the black blocks to add new words. The top of the screen contains the list of the words. So, choose the necessary one and drag it to the place you want to add it.
But keep in mind that the playing board can become red. This means that you have selected the wrong word and you have to change it.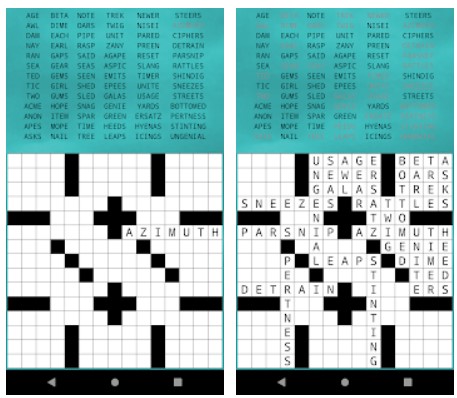 In this app, you can also customize the crossword with baby names and number puzzles.
Users can also adjust a wide range of settings. For example, you can choose the desired display mode, the number of letters, or word columns. Plus, the app supports multiple foreign languages.
One of the best features, the game automatically saves your performance. So, click on the Current puzzle button to continue playing from the moment you have stopped.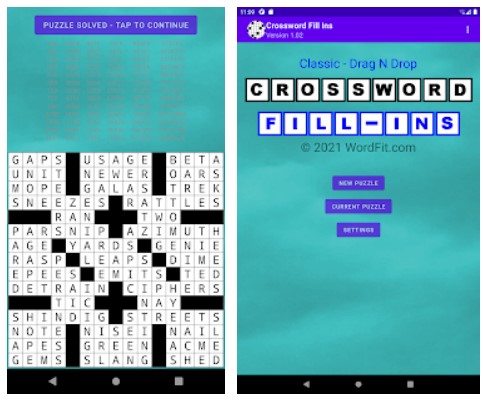 The application also comes with integrated guides. If you want to check them, just press the top right button.
All in all, Drag-n-Drop Crossword Fill-Ins will be suitable for all users – both children and their parents. Highly recommended!