Hey all the gamers and soccer fans out there, we have found something interesting for you. This Arcade Soccer game will captivate your attention for hours and will bring lots of fun while playing – so you should definitely check this one out.
You may also like: 11 Best HD RPG Games for Android
This game will be perfect for anyone who just wants to chill and have a good time. You know, there are games in this genre where there are so many details to figure out so you can spend hours just learning how to handle the game. In super arcade soccer, everything is so user-friendly and effortless – you can just download the game and start playing right away.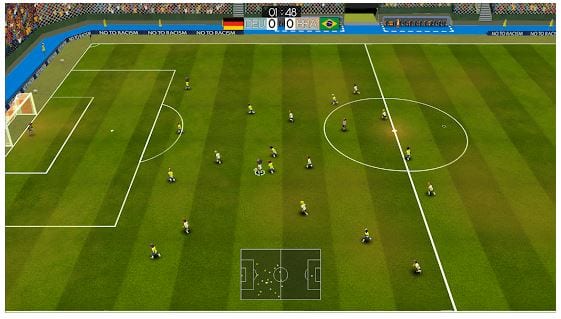 One of the major distinctive features of this app is the fact that it offers you a wide range of functions. First of all, it allows you to play in two modes – Cup mode or Friendly match. If you're playing for the first time, it is better to start with the Friendly one in order to get used to the game.
But no matter which mode you'd prefer, there will be a choice of 40 national teams – something to select from. When you are ready to start the game, there will be a quick guide on how to control your team during the match. You'll see that you can take a lot of actions – skill shots, passing, and centering.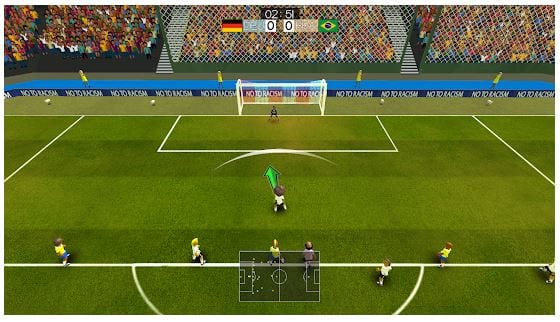 What is more, you can customize the looks of the game according to your preferences. If you click on the button Options, you can choose a preferable type of visual field, adjust the volume, or find the appropriate target time. Another feature worth highlighting here is the advanced animation and cool graphics of the app.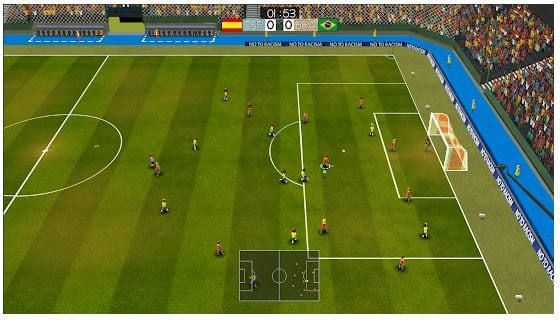 And the best feature is probably the fact that Super Arcade Soccer is a completely free app – there are no hidden fees, nothing, which is quite rare for the games of this type.
You may also like: 15 Best Gacha Games for Android
All in all, Super Arcade Soccer is the kind of game that we definitely recommend when you want to have a fun time and play something which is really comfortable to handle.