For those people who used to go to the badminton section and were fond of this sport, there are badminton games for Android:
Badminton League
If you think badminton is easy – this game will let you see otherwise. Challenge the world champions and win the cup. Create your own badminton player and take part in the most difficult matches with incredibly strong opponents.
Create a player from scratch and pump up all his characteristics, each of which is responsible for certain bonuses. This can be both movement speed and power of smashes and even charging a special skill!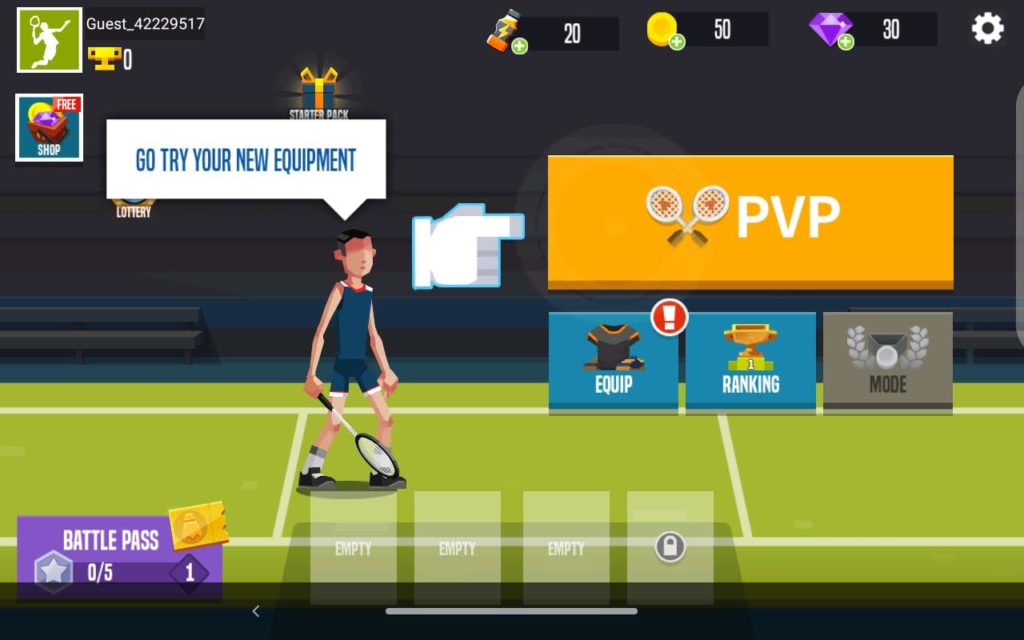 Yes, in this game there are also special skills and you can choose what suits you best. But at the beginning of the game, you can only access the weakest of them and the rest have to open earning gold coins and raising the level of your character.
Beautiful colorful graphics and unusual gameplay, intricate control which will allow you to fully reveal your abilities. Calculate the power of smashes, angle, and direction where your shuttlecock is going to fly and outwit your opponent with your unexpected actions.
For those who like variety, there are several game modes, where you can pass career or just challenge any player.
Buy new items of clothing as well as rackets for your character to improve his characteristics, pump up skills so that your hero would move faster. Win against the AI or challenge the real players to fight for a spot in the world rankings.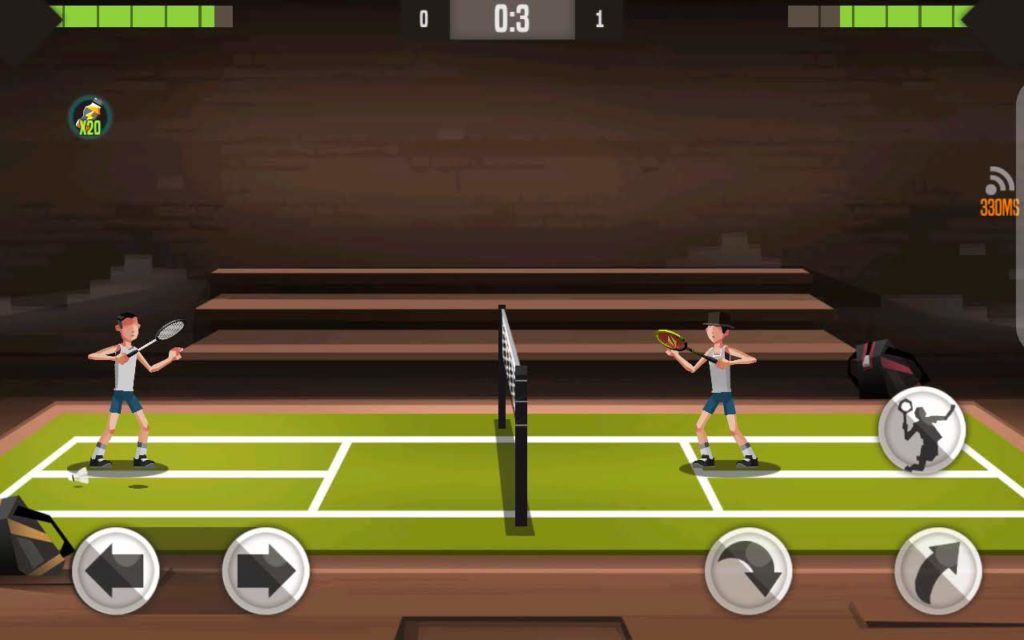 Downloads: 50000000 +
Customers rating:

(3.6 / 5)

You may also like: 17 Best bowling game apps for Android
Badminton Blitz
Badminton Blitz is a great realistic and three-dimensional badminton sports simulator. Prove yourself in the championship and participate in the tournament, among other users online.
Three-dimensional graphics look great. All matches look like the real thing. Have a competition with your friends and showcase your skills. There are a large number of different items of equipment to improve your athlete.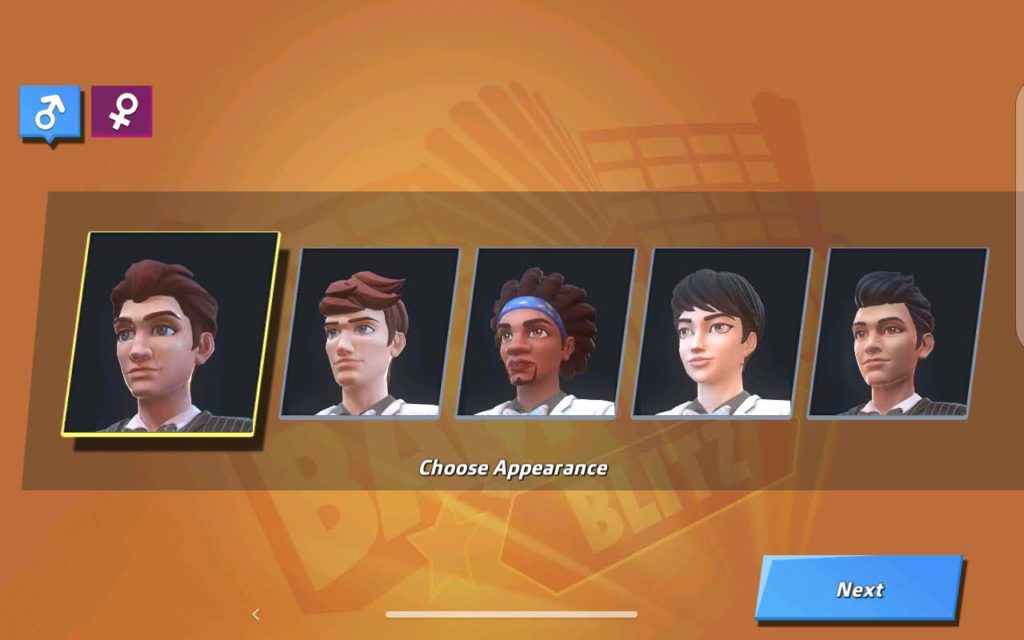 You are waiting for dynamic matches in PvP mode with real opponents from around the world. Winning matches increases your ranking in the standings. And you also get access to improving your equipment. These can be shuttlecocks, racquets, different costumes, and even characters.
More than 20 kinds of rackets will amaze you with their beauty and the power with which they can hit the ball.
New with modern design and lots of features for badminton fans. Take the coolest racket in your hands and demonstrate its abilities. Such a realistic badminton game will be very hard to tear yourself away from.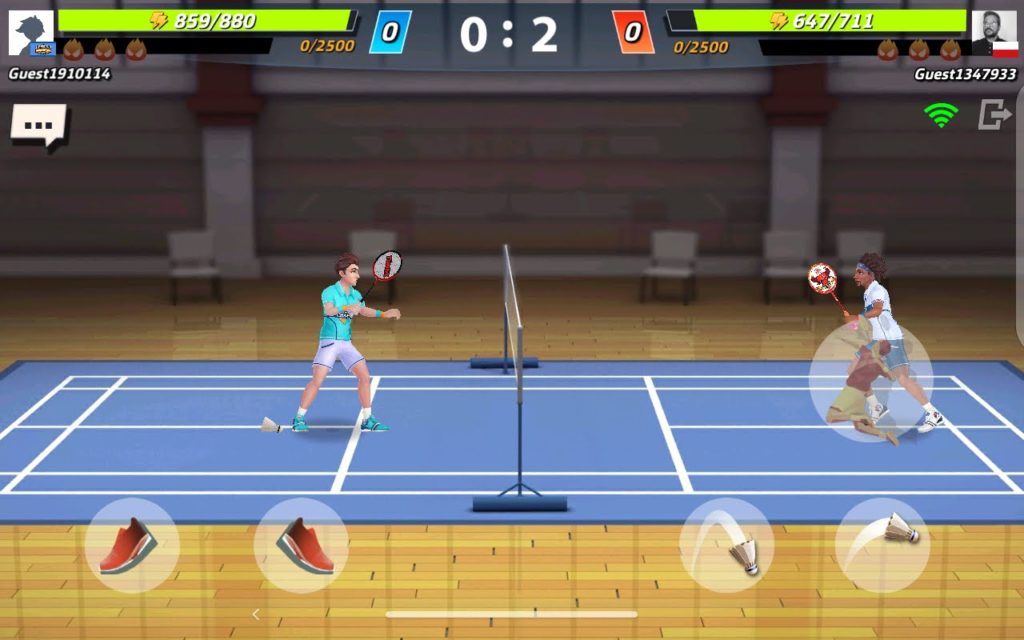 Downloads: 5000000 +
Customers rating:

(4 / 5)

Badminton Legend
Badminton Legend is a very specific game for Android, in which the usual badminton takes on a new reality. We will have to participate in a crazy world championship and compete with the computer and with our friends.
There are several characters in the game, and each one has its own individual features. To unlock more cool characters, you need to gain a certain amount of points, beating your opponents from level to level.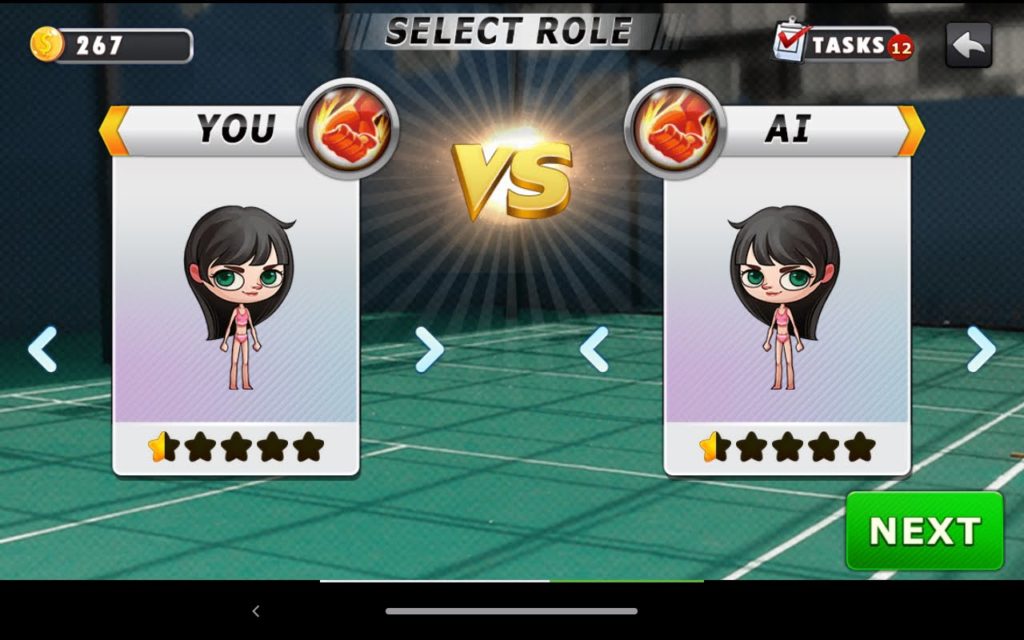 Before the game, we will be offered to dress up your character. At first, there won't be anything particularly interesting in the closet, but later earned points can be used to buy new and more interesting things, each of which will increase the basic parameters of the characters.
In addition to the gameplay, passing seemingly by the usual rules of badminton, the developers have given us a lot of specific abilities of each character, which will improve the familiar competition with rackets.
For example, a strong fire pitch that has more power and speed, as opposed to the usual smash, can deliver a lot of trouble to the opponent, because it will be quite difficult to reject it.
Badminton Legend is an unusual game that all fans of this popular sporting event should try to have a look at it from the other side.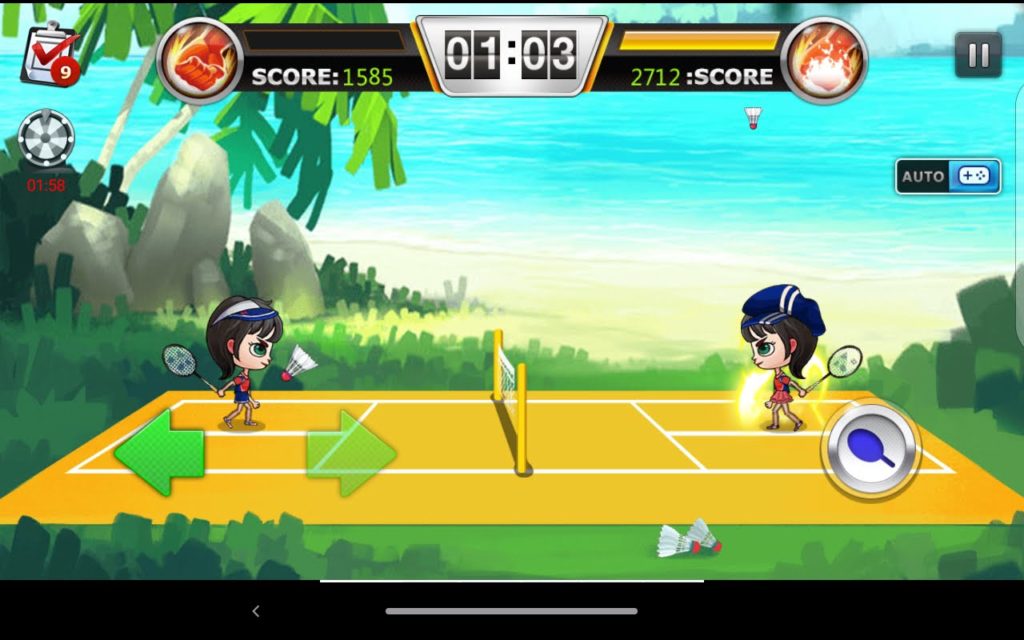 Downloads: 10000000 +
Customers rating:

(4.5 / 5)

Badminton 3D
Badminton 3D game for Android – all of us since childhood are familiar with such a game as badminton, which two people can play. The essence of this game is to hit the shuttlecock with a racket, sending it in the direction of the opponent.
Badminton gives a wonderful pastime with positivity and the most unique emotions. Now your favorite game is on your mobile device, and no matter where you are, you can always play it.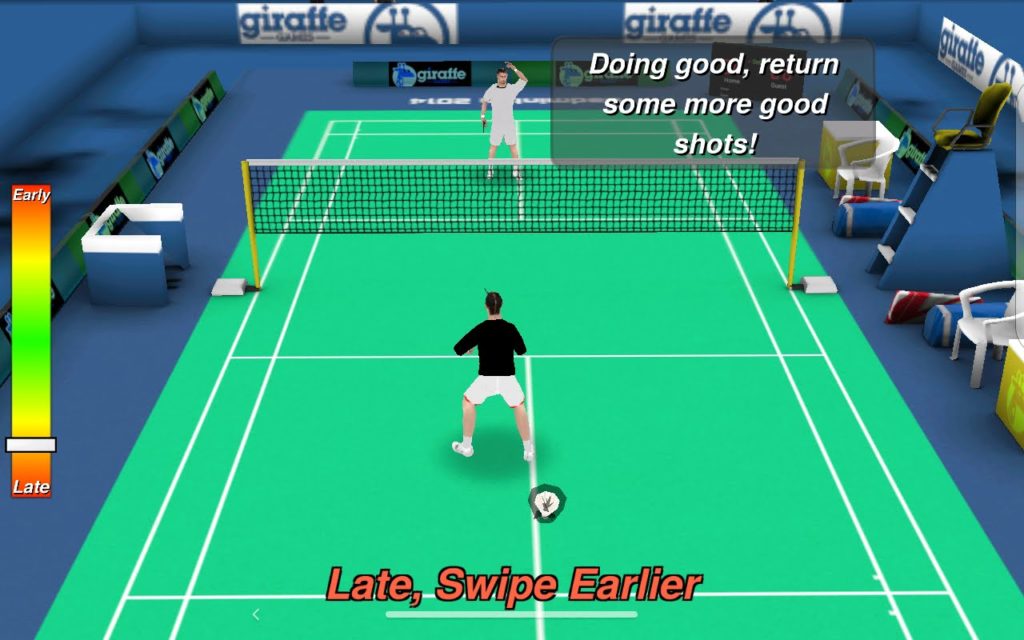 The application features realistic graphics, an improved game system. Here everything is similar to the truth, including characters, scenes, sound accompaniment. Fans of sports mobile games will surely take this game with enthusiasm. It is a real experience for them.
Controls are done by touching the screen with your fingers. Using your finger, you hit and block the shuttlecock. The Badminton 3D app offers a good training mode, which will help to understand the management. Everything is explained step by step and time is given to hone your skills.
In Career mode, you will have to choose a character and go through a lot of matches together with him. The hero gradually improves his skills and meets more and more experienced and renowned athletes. The results achieved and the overall ranking position is displayed in the relevant tables.
Don't be afraid to challenge the best players. You will have a lot of fun going through all levels.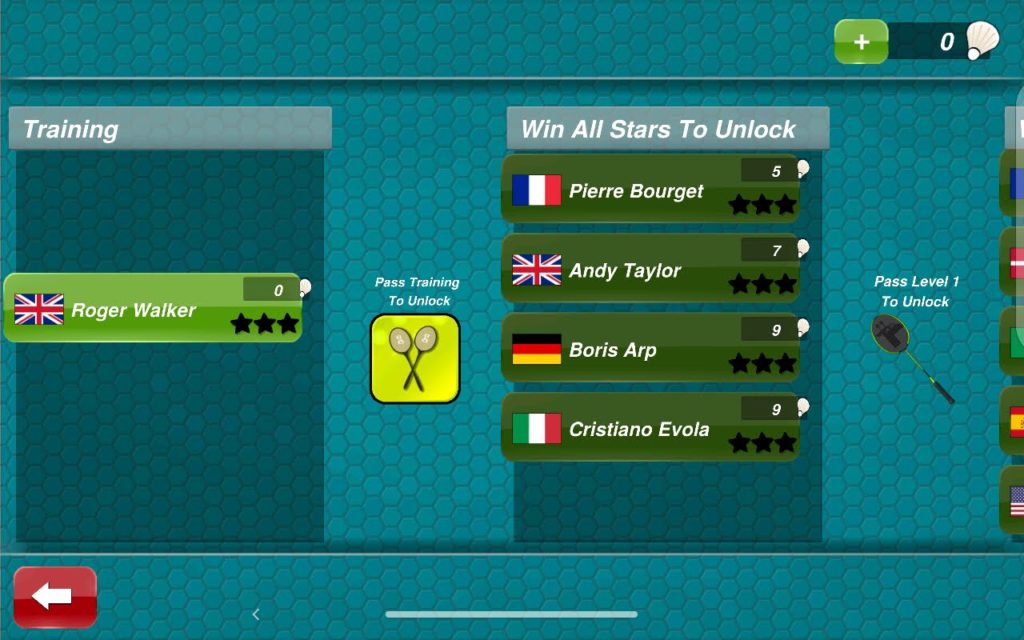 The game is based on a modern engine, which allowed the developers to achieve a high realism of the flight of the shuttlecock and the events happening on the screen of the mobile device on Android.
The application has elements of the RPG genre. For example, you can buy new equipment for the character, rackets, shuttlecocks, improve his skills.
Downloads: 10000000 +
Customers rating:

(4 / 5)

Badminton
The meaning of the game is conveyed in its name. It's a good badminton simulator for Android. So, you will spend your free time interesting.
The game may seem too simple for professionals in badminton. However, you can choose the difficulty level that will most suit you.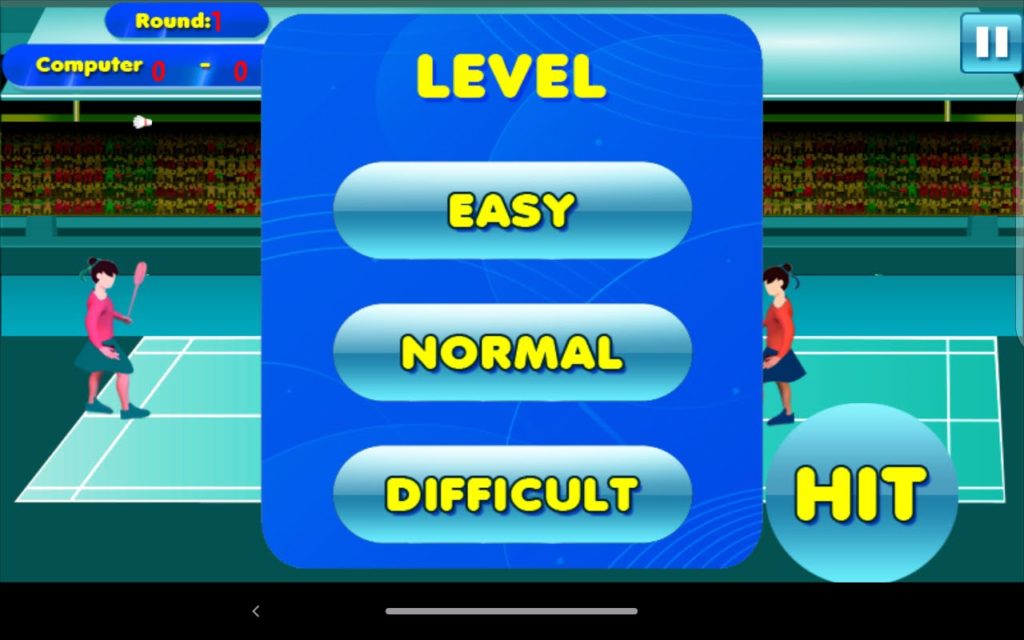 I think this is the easiest game to control on our list. The graphics are also not notable for brightness, realism, and modern design.
In spite of this, beginners can start with this game and sharpen their skills. The user menu is simple and logical for novice gamers.
Control of the gameplay and the actions of the virtual athlete are controlled from the screen in a single touch. Nothing is super complicated.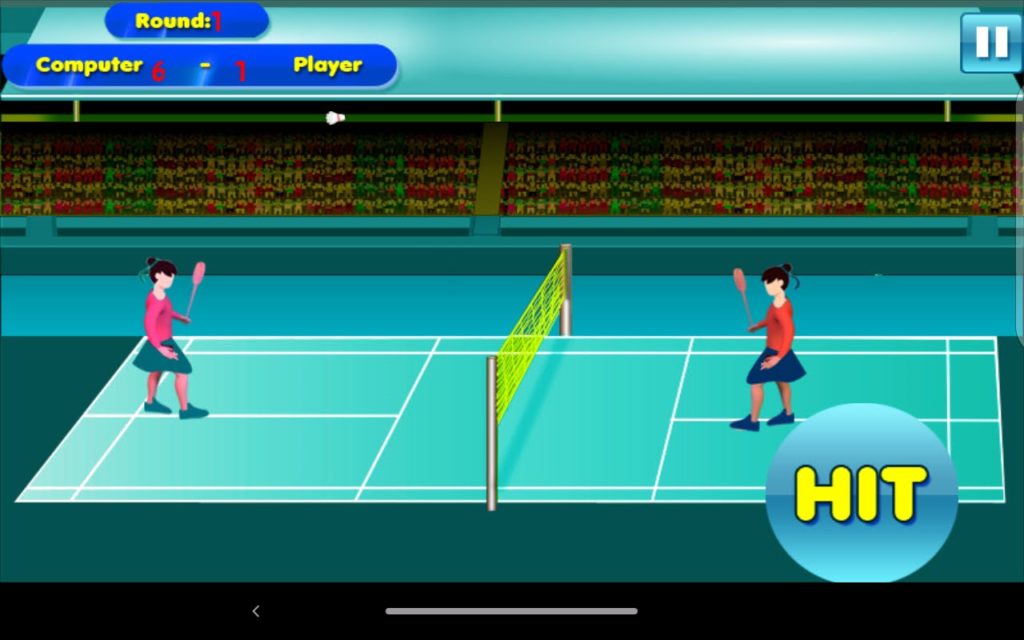 Downloads: 100000 +
Customers rating:

(2.4 / 5)

Real Badminton World Champion
If badminton is of great interest to you, this app will satisfy all your needs!
You will see a realistic 3D picture: your hero with a racket stands in front of his opponent. Help him win a tournament with a fingertip motion!
You will truly be able to feel all the sensations of your opponents because the pace is close to the natural. To win, you can buy the best shoes and equipment in the store.
It will be possible to participate in PvP battles or win the Badminton League trophy in Tournament Mode. A training mode will be available for those who need to understand the game. Remember that time is of the essence. The faster the ball flies, the better your chances to win!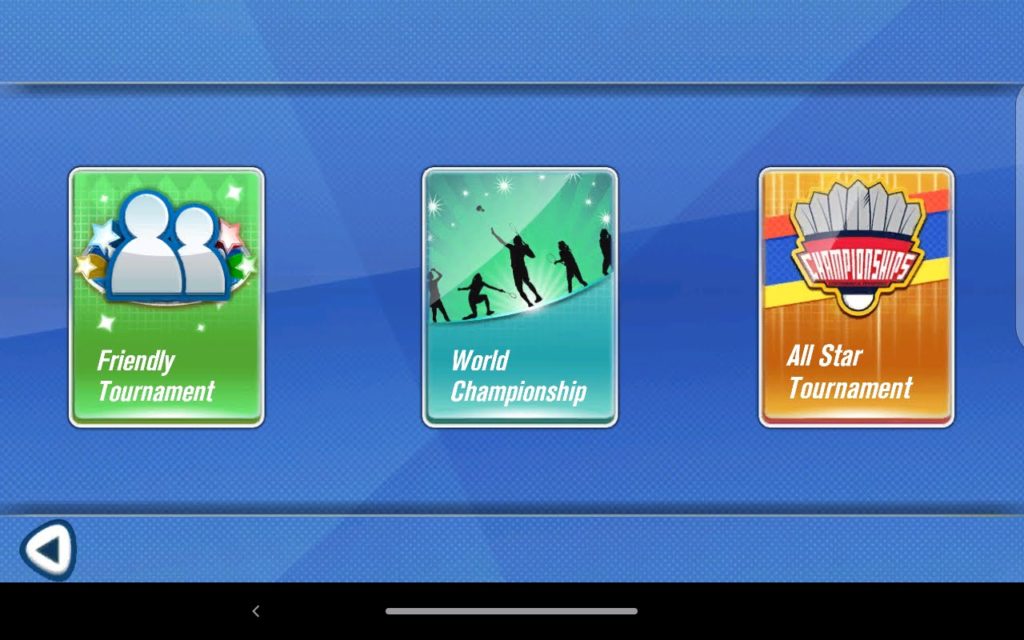 The controls are very handy. In the game, simply swipe your finger across the smartphone screen. This way you strike, and try to make it difficult for your opponent to return the shuttlecock back to you.
Another great thing about the game is that there is an audience that emotionally cheers on the players.
Downloads: 1000000 +
Customers rating:

(4.4 / 5)

Badminton android game
Badminton android game is a comprehensive badminton game in which you will have to compete in exciting games taking place in different types of indoor courts. In this game, you will take part in exciting tense indoor matches with a beautiful 3D design.
The Badminton android game offers many racquets and shuttlecocks to choose from. The controls are very handy. In the game, simply swipe your finger across the smartphone screen.
Badminton android game is an excellent badminton game in which you can take part in many exciting matches.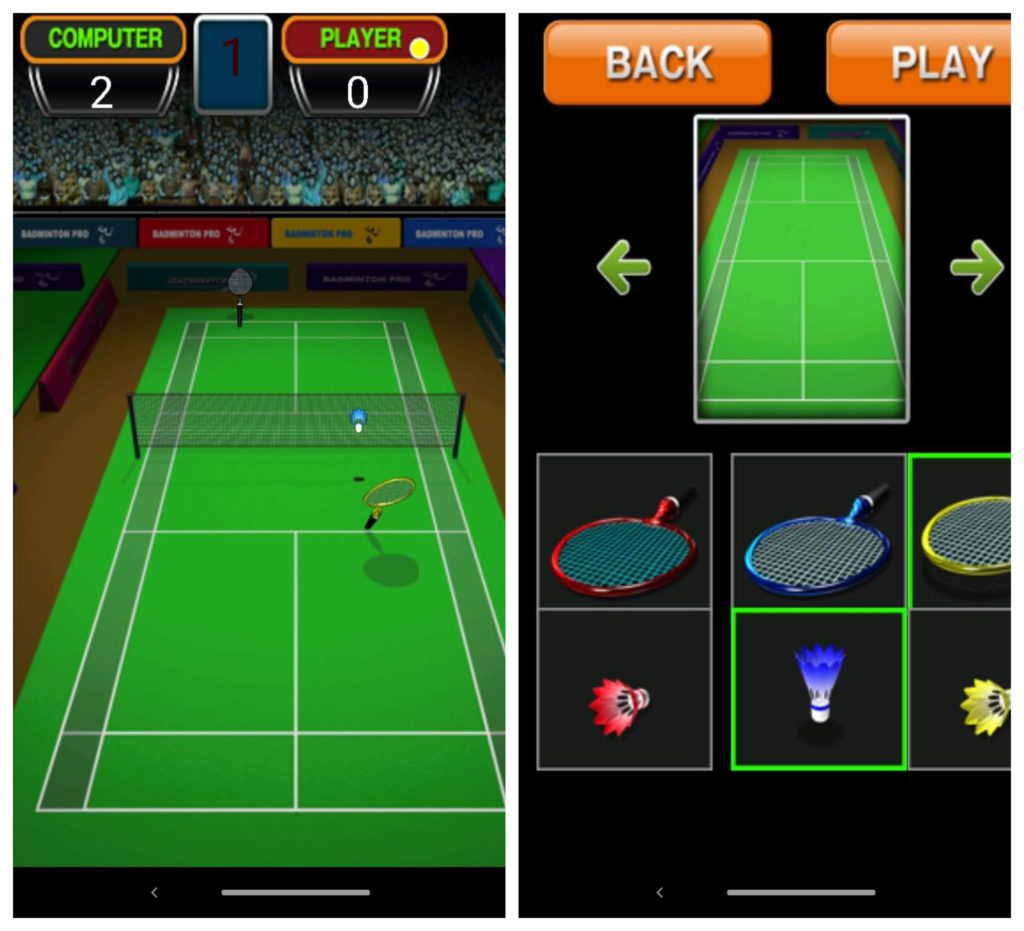 Downloads: 100000 +
Customers rating:

(3.5 / 5)

Badminton3D Real Badminton game
It's a great game that makes you feel like you're in a real badminton tournament.
In order to play the game, you will only need one hand. The game is played with the thumb, moving which, the shuttlecock is beaten and served.
The nice thing is that the game will run on almost any smartphone running Android, as it is not too demanding.
Features of the Badminton3D Real Badminton game:
Different game modes;
Simple and user-friendly controls;
Variety of rackets with changing status.
In the game there are different sound effects and nice music, successfully fitting into the gaming atmosphere.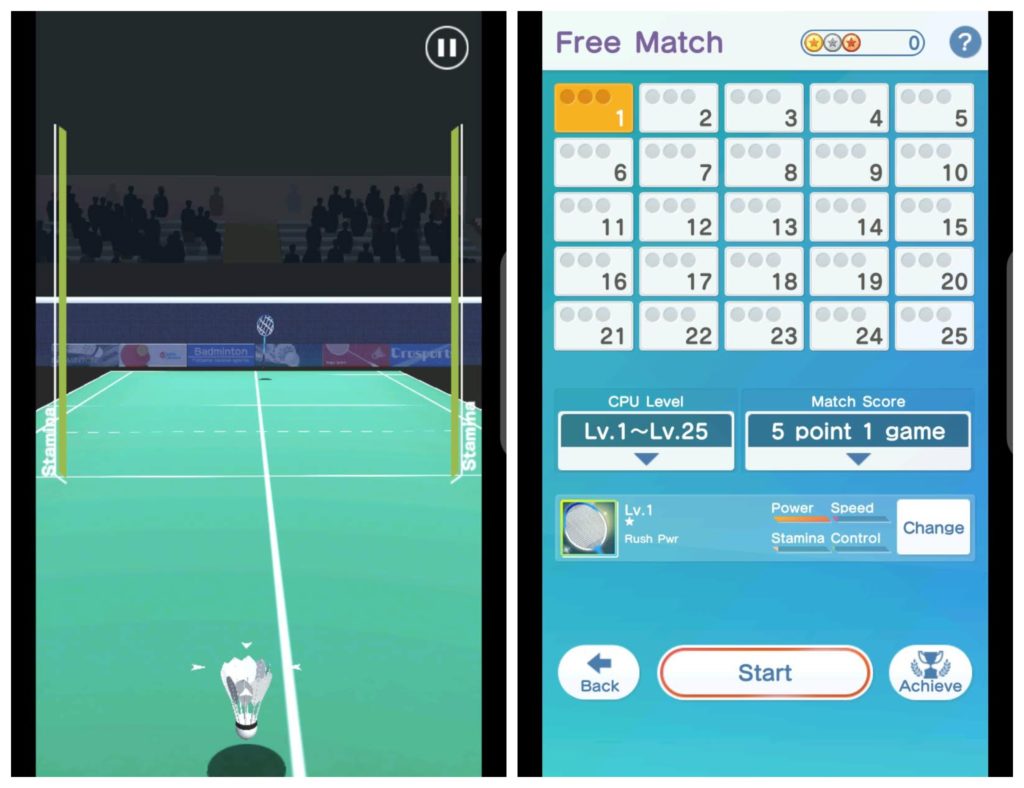 Downloads: 100000 +
Customers rating:

(3.5 / 5)

LiNing Jump Smash Badminton
A sports game of badminton, where you have to train your hero and then take part in competitions and championships with various professionals in all parts of the world.
As a result of victories, you'll earn money, which later can be spent to buy clothes and paraphernalia.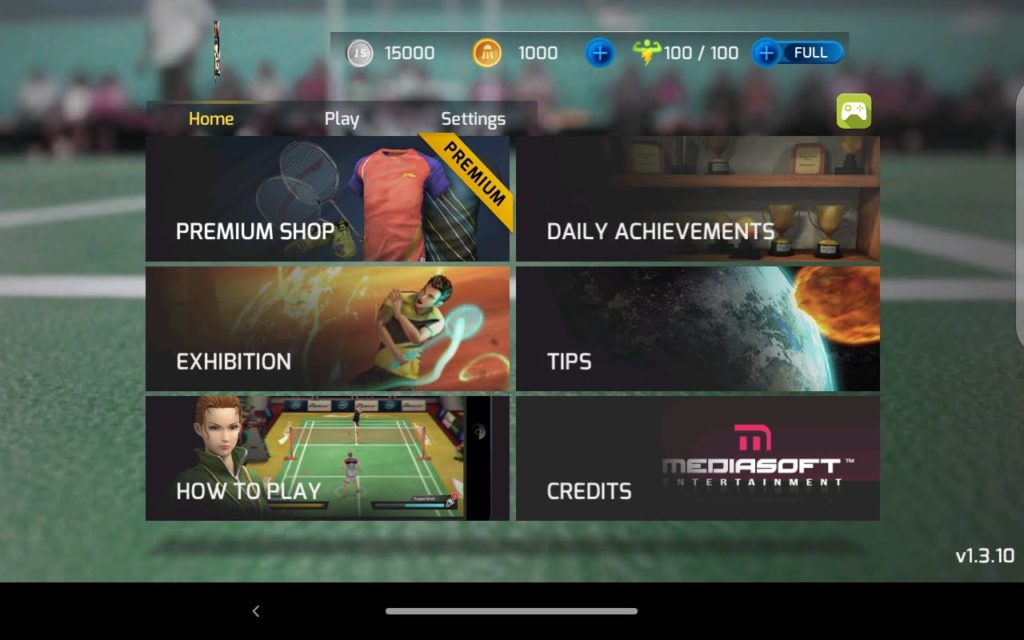 Become the best badminton player, beating others and taking first place.
Both single games and tournaments;
Practice mode;
You can play games with your friends and later compete in big tournaments.
The game, as always, has an intuitive interface, original characters, and most importantly offers addictive gameplay.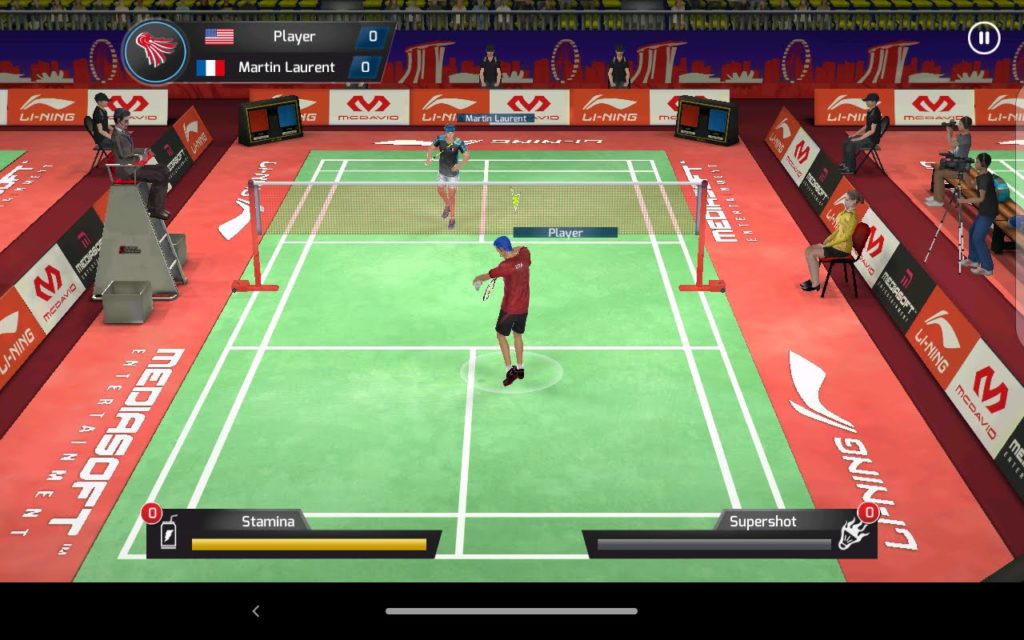 Downloads: 1000000 +
Customers rating:

(4.1 / 5)

You may also like: 11 Best Bike Racing Games for Android
Badminton 3D / 3D Games
Badminton 3D is an interesting game in which you will choose a character and play badminton with different opponents. Jump up and hit the shuttlecock!
Features of the Badminton 3D game:
Realistic gameplay;
Controls are simple enough;
Different game modes;
Good graphics and animation;
Several courts to choose from.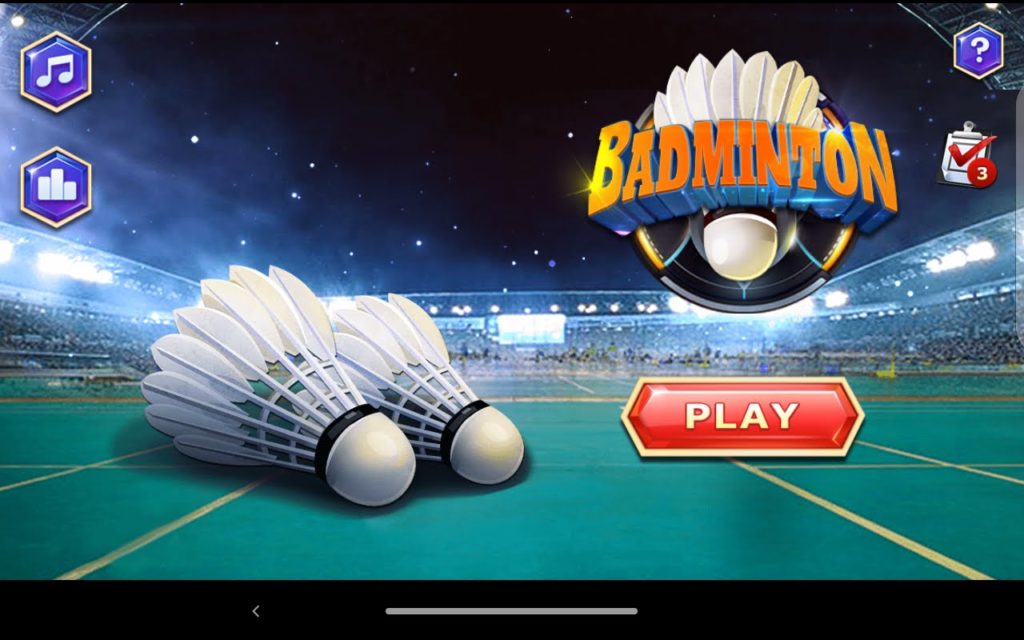 Each player has his own special abilities. At first, you can only play with one, but it doesn't take long to unlock the others. You can also complete them with different outfits, accessories, and racquets.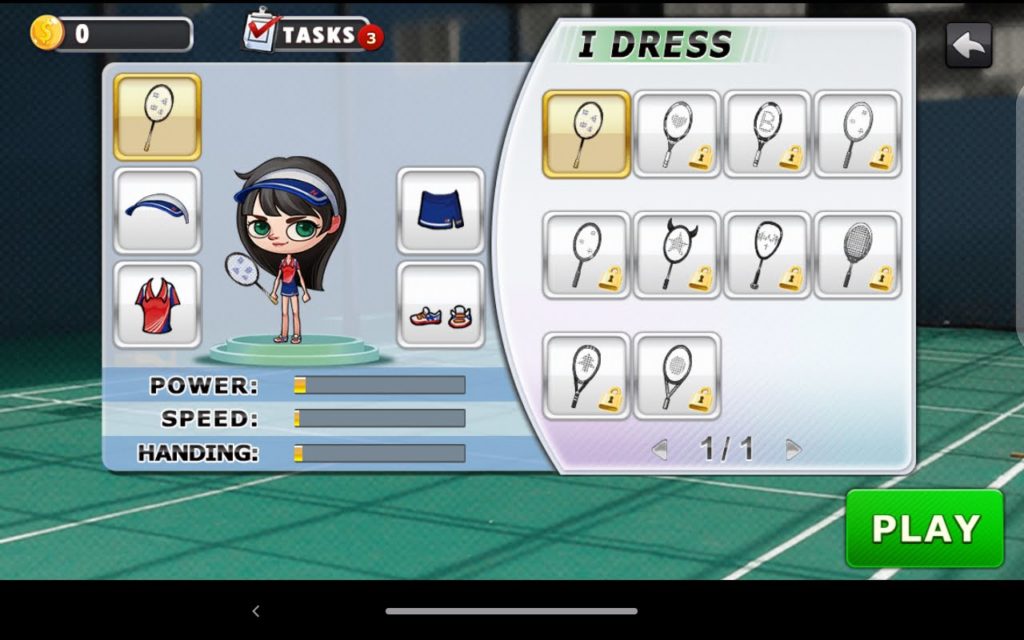 Downloads: 5000000 +
Customers rating:

(4.4 / 5)

We hope the review interested you, and you really found the game that will help you kill time.