Modern Android devices are becoming more and more powerful, and this allows you to take full advantage of multitasking. The essence of this phenomenon is that you can use several applications at the same time.
Multitasking can be implemented differently on different devices, but we have selected the best universal solutions.
Floating Apps Free (multitasking)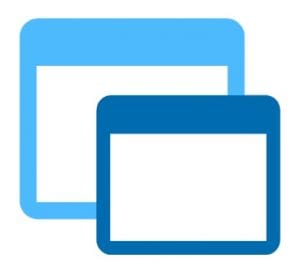 The essence of the program is simple – to launch the necessary application at the right moment. And not just run it, but run it on top of the current program without closing or minimizing it.
For example, we get an invitation on Facebook to a seminar (training, conference, etc.). And it's not clear – what if we immediately agree, and then it turns out that the wedding anniversary is on Tuesday, and we would like to celebrate on Friday. And thanks to software, the question disappears – run and watch.
The calendar has full functionality, including pulling all schedules from online calendars.
This is how we correspond with people – suggest dates, look in the calendar, and write right away. I tell you – it's very convenient, not all these switching programs and remembering dates.
Of course, in order to do everything the way we want, not the way the creator from India wants, all this joy has to be adjusted. And you can sit in the settings for quite a long time.
As it turned out, there are several ways to start a windowed application: a floating icon, a floating menu, and a floating assistant.
Of course, everything can be customized a little: colors, size, transparency, position. There are not many settings. For example, you can set the size of the panel in two ways: full screen and not full screen. So, with its position: at the top, at the bottom, and in the center, there are no intermediate values.
It supports mobile/full view, ad blocking, password manager – all the necessary functions. Any open window can be minimized into a bubble.
If in the case of the calendar this option is not important, then the minimization of a document on the desired page or a calculator with the right figure is very much yes: minimized, and at the right time unfolded again from a bubble floating on top of the windows.
The version is free, and root rights are not required.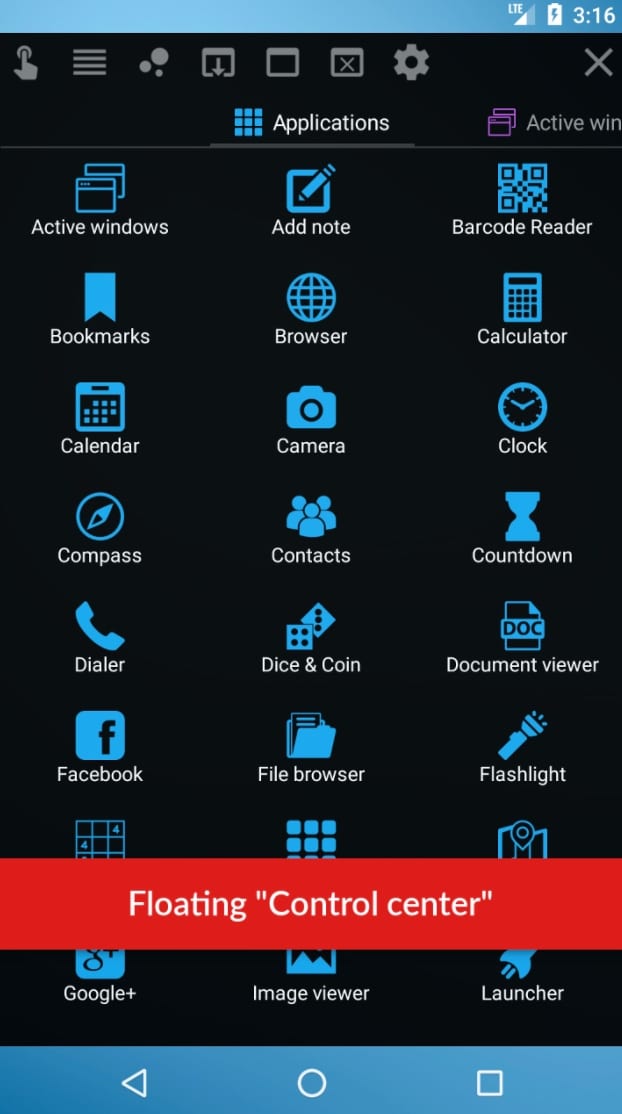 Downloads: 5000000 +
Customers rating:

(4.1 / 5)
You may also like: 11 Best duplicate file finder apps for Android
Overlays – Floating Launcher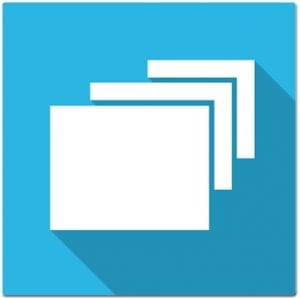 Overlays – Floating Launcher is an application for displaying home screen widgets on top of any application.
The floating widget, the ability to specify what, when, and in what situations is launched, and so on, simple controls, easy interaction after opening, and much more makes Overlays the right choice for everyone in need.
Main features of the application:
Create (edit, delete) an unlimited number of profiles and easily switch between them;
Common profile: the widget(s) selected for this profile are displayed in all running applications;
Profiles for specific applications: the widget is only displayed when that application is launched (in full version);
Widget display settings: location (separately for landscape and portrait screen orientation), size, transparency;
Light and dark themes.
Overlays – Floating Launcher is a very useful application for all those who are very unhappy with the situation with the inability to work on mobile devices in windowed mode and quickly switch between running programs.
All in all is a great app. Very helpful, especially listening to something on YouTube in the background.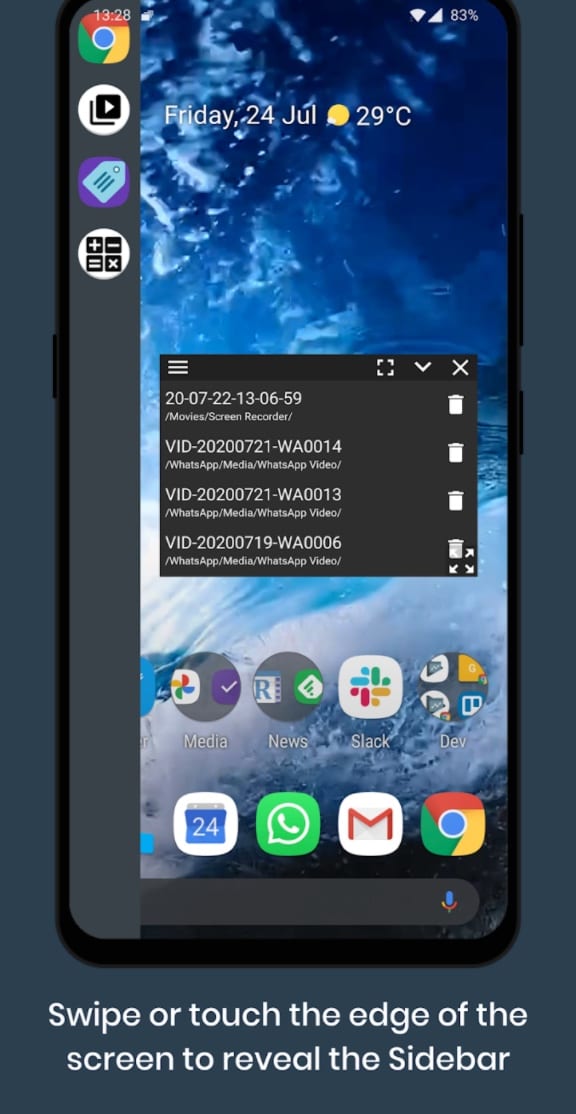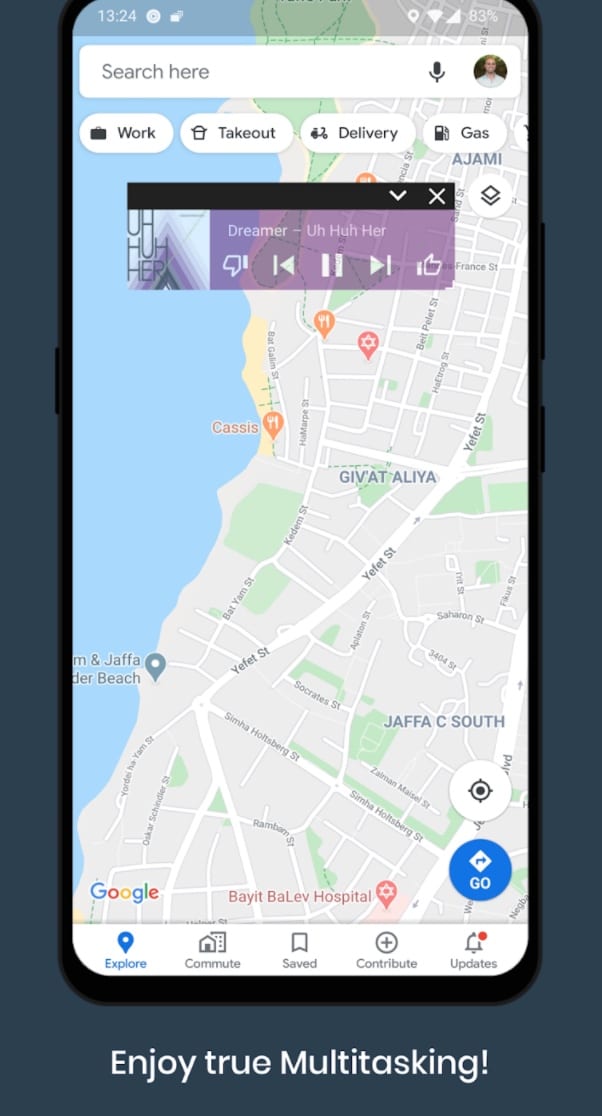 Downloads: 1000000 +
Customers rating:

(4.1 / 5)
Lynket Browser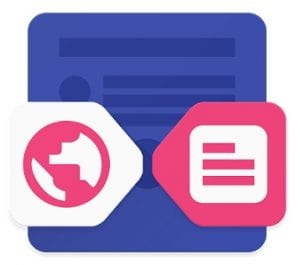 The app makes it easy to work with tabs. If you make it the default browser, links will open as separate windows so that you don't lose the page you were on. If you accidentally close the window, the page can be found in the browsing history.
Links in Lynket Browser can accumulate in floating buttons and load in the background without distracting you from browsing other sites. And because the app uses the standard Android tabs protocol, it can take history and other data from any other browsers.
You can change the color of the panel, choosing from more than twenty options, or even select the option to change the panel color depending on the site.
Lynket's notable advantage is one simple thing: it doesn't offer anything extra – it's just a unique tab that's only for viewing the current site. In addition, it has an elegant design and works very fast. Last but not least, Lynket always uses the latest version of the Chrome engine, which guarantees safe browsing.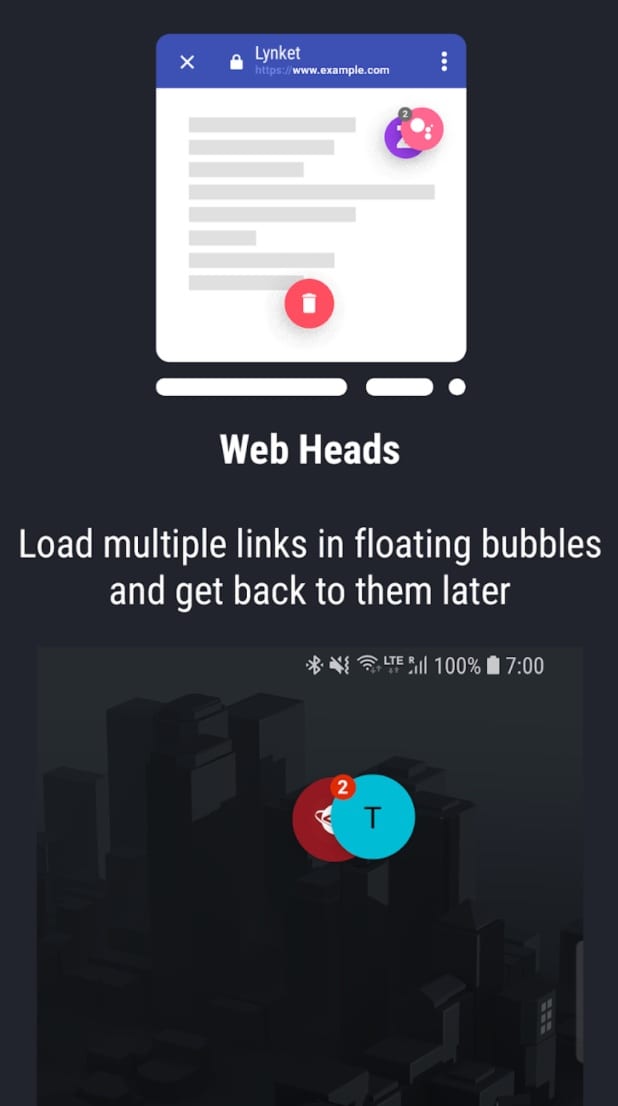 Downloads: 100000 +
Customers rating:

(4.2 / 5)
Swapps! All Apps, Everywhere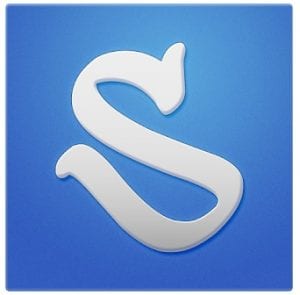 Swapps! All Apps, Everywhere – a handy side app launcher for your mobile device. At any time you can access all the apps installed on your mobile device by simply opening the sidebar with a swipe of your finger.
While using any application, you can launch any other application from a customizable panel.
Main features of the application:
The panel is divided into three parts: favorite apps (set in settings), recently launched apps (to quickly switch between them), all installed apps;
Stop a recently launched application with a long click on its name in the panel;
Up to 10 apps in the Favorites section;
Display the 5 most recently run apps;
Customizable location of the panel area on the screen (right or left);
An indicator in the status panel.
Swapps is a great program for multitasking on your device – with a simple gesture you get access to the programs you need. It is always at your fingertips while you play, read or listen – you can always make a small gesture and switch to another program.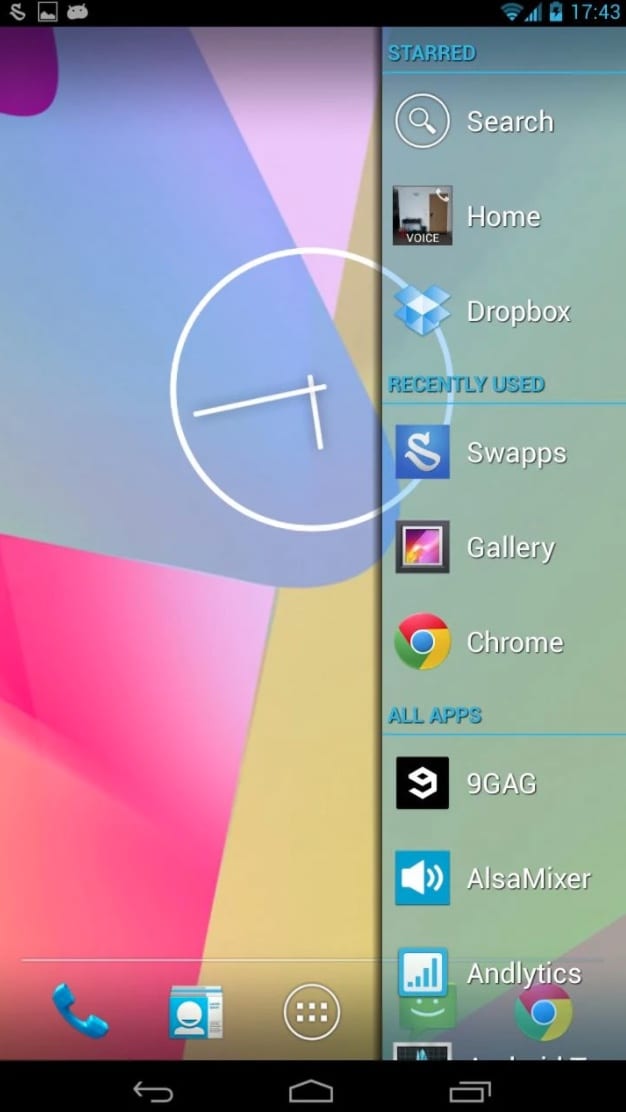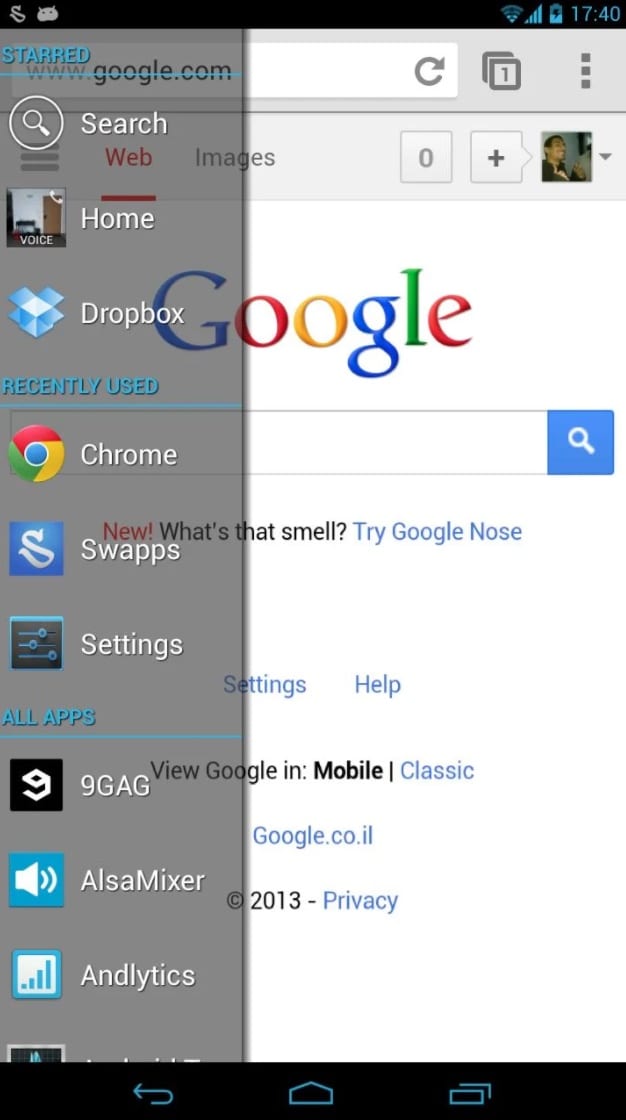 Downloads: 500000 +
Customers rating:

(4.2 / 5)

Panels – custom sidebar, widget, and app launcher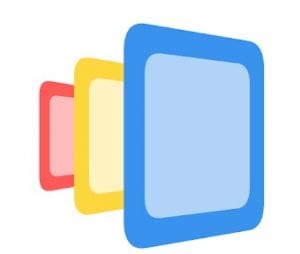 If you're looking for the best way to quickly find and open your favorite utilities and apps on your Android smartphone, look no further.
With Panels, you can customize the sidebar of your Android smartphone by adding shortcuts to your most frequently used apps, contacts, widgets, etc. No matter what you want to do, this app will do its job.
A common way to change the organization of apps on your Android smartphone is to install a compatible launcher. Panels, on the other hand, offer exactly what you're looking for without requiring you to install another app.
With Panels, you can customize and change your smartphone sidebar as many times as you like, including adjusting the size, position, and color of its icons. You can also add shortcuts or even change the position of items in the panel by row or column.
Panels is a great app that makes it easy to access your favorite apps and utilities from the sidebar of your Android smartphone. No more flipping through launch pages, contacts, and settings, just swipe the trigger. Increase your multitasking!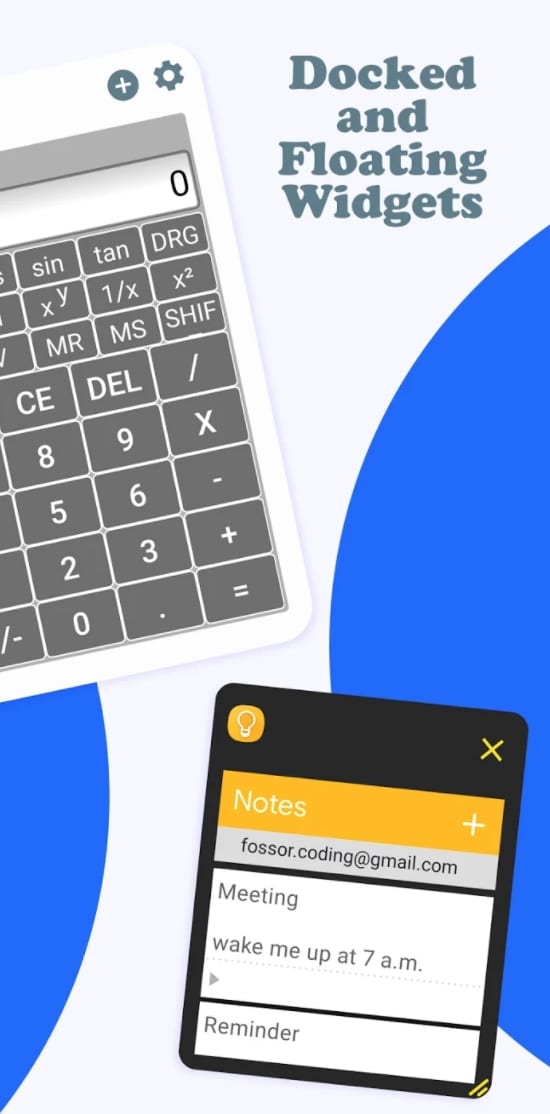 Downloads: 100000 +
Customers rating:

(4.4 / 5)
Split Screen Launcher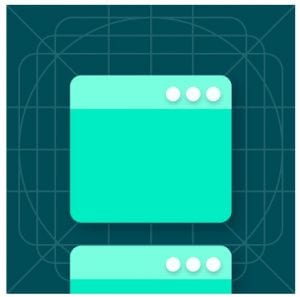 This application allows us to create shortcuts for launching two applications simultaneously in multi-window mode.
In this way, we can noticeably save the time we spend launching one of them and then switching to multi-window mode and selecting the second one.
At the same time, you can create any number of shortcuts with different combinations of application pairs.
Besides, Split Screen Launcher can run the same application in two different windows, which will allow us, for example, to work simultaneously with two text documents or spreadsheets, two browsers, etc.
Finally, Split Screen Launcher supports the ability to select application icons from different icon packs and can hide shortcuts from the launcher installed on your device.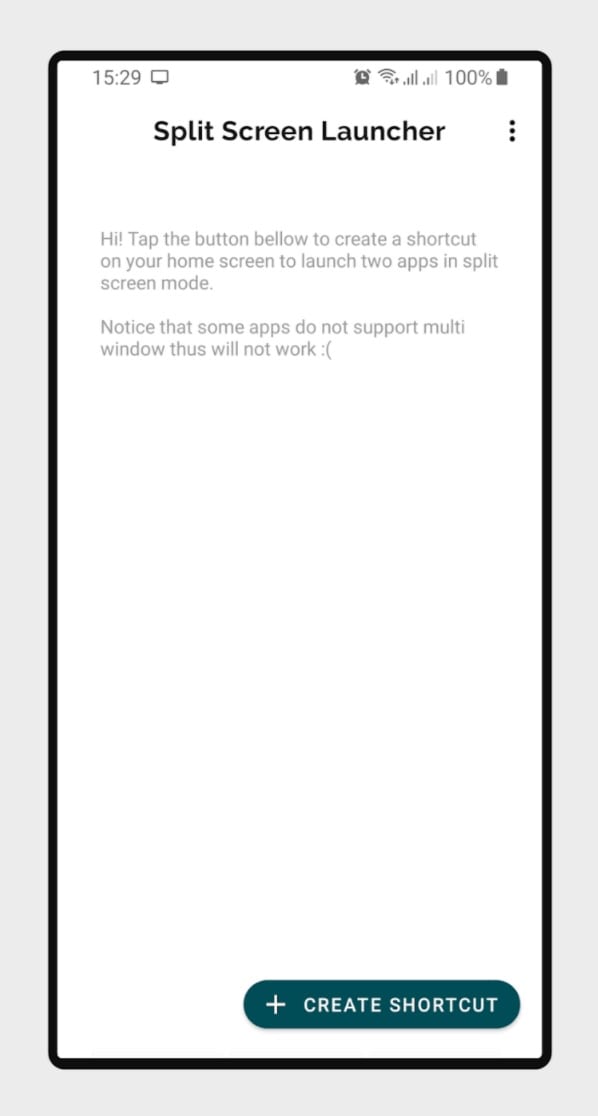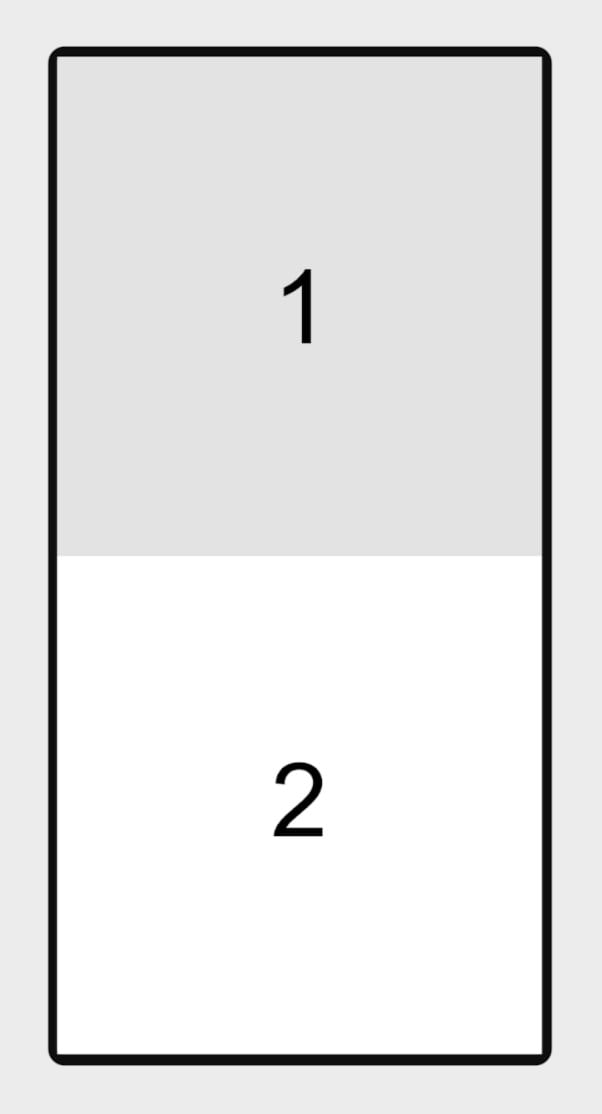 Downloads: 500000 +
Customers rating:

(4.2 / 5)
Edge Screen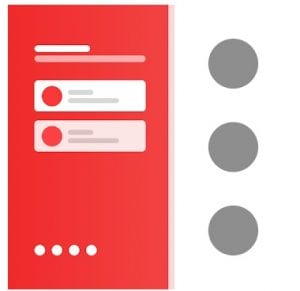 Edge Screen is a useful application for anyone whose mobile gadgets don't support a sidebar. Thanks to this program users can get it and fully interact with it for their own convenience and speed of work.
You can also personalize your sidebar, give it new functions, adjust the existing standard processes, and much more, which will please everyone who has always wanted to have such a possibility.
Virtual buttons, contacts, memos, music, explorer, and much more can now be placed in this area.
You can add your favorite apps to the panel so that you don't have to search for them in menus or folders. It will be convenient, for example, for fans of mobile photography, because they often use several camera applications for different situations. And you can place social networking clients in the panel.
This is much more convenient than cluttering your desktop with a bunch of shortcuts. Moreover, you can launch the program without unnecessary actions, because Edge Action is placed on top of all windows and can work together with other applications.
Contacts – add your favorites to the quick access bar and communicate from any app, without having to open the phonebook. Contact avatars are displayed.
Sidebars can also provide quick access to your calendar, call log, messages, or calculator. Edge Action doesn't redirect to applications with the same name but instead uses its own software solutions. This allows not only to maintain a unified design but also to speed up the work.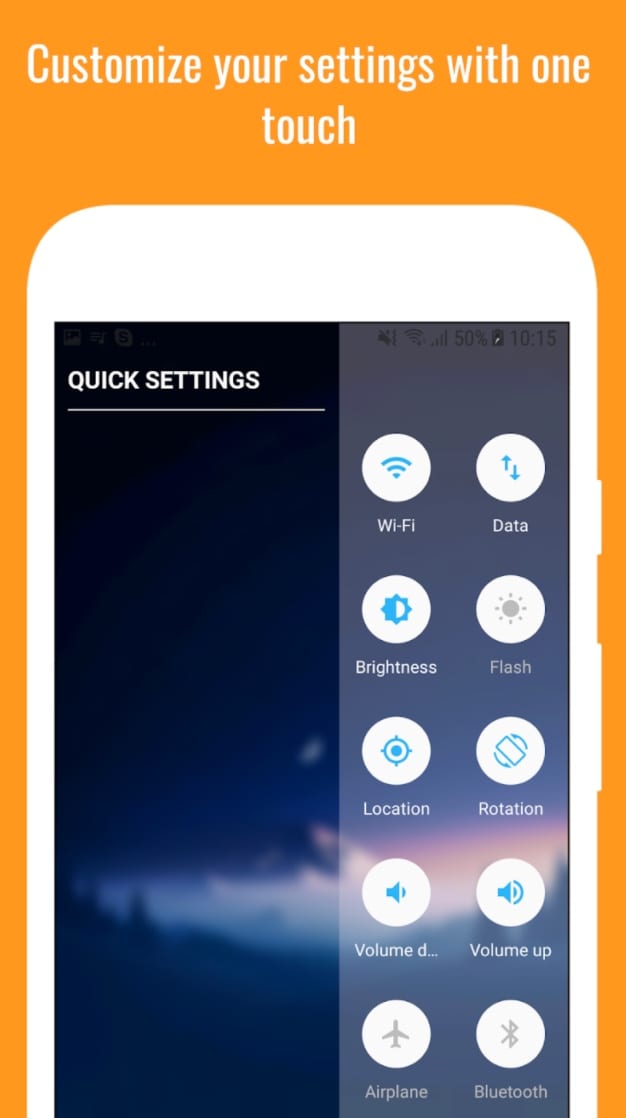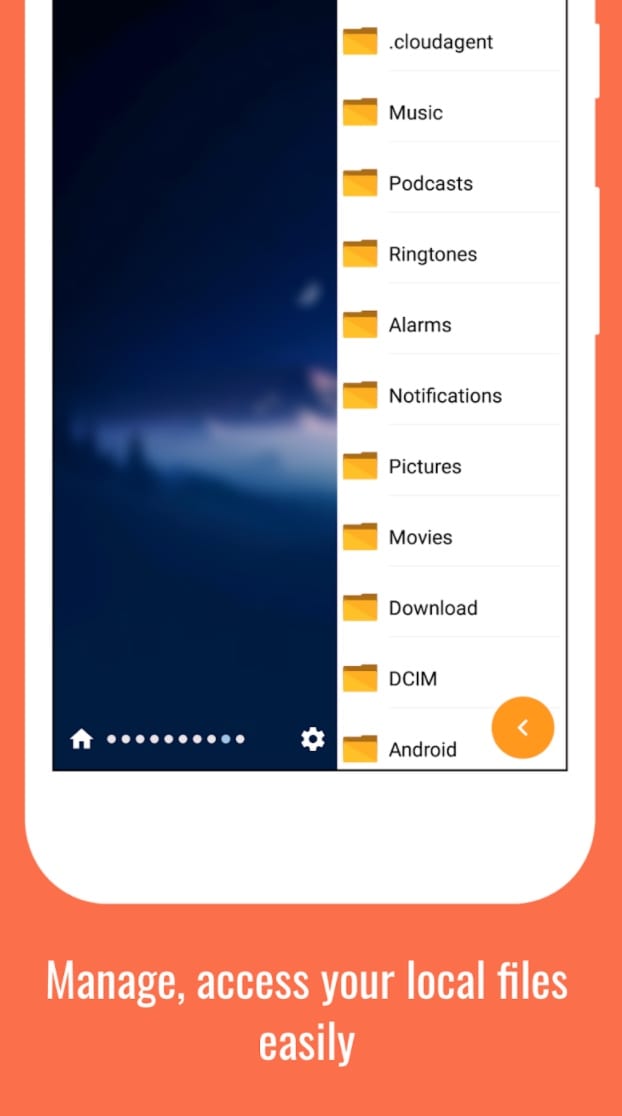 Downloads: 1000000 +
Customers rating:

(4.1 / 5)
Taskbar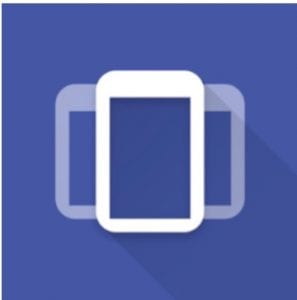 Install the Taskbar app: it creates a kind of taskbar at the bottom of your screen, just like in desktop operating systems.
You can use it to quickly switch between applications. Also, you can hide applications you don't need, and you can pin the ones you use most often.
But the most interesting thing about Taskbar is the individual windows mode. Before you enable it, don't forget to back up your data. Then go to the Taskbar settings and select the Freeform option. The program will ask you to enable USB debugging. Then connect your smartphone to your computer.
The use of windows is justified on Android tablets with a large screen diagonal. It gives the impression you're looking at something like a desktop OS. And if you connect a keyboard and mouse, it will be great. On smartphones, however, the usefulness of multi-window mode is rather questionable.
Many Android users will be pleased with the fact that Taskbar doesn't require Root rights on the device.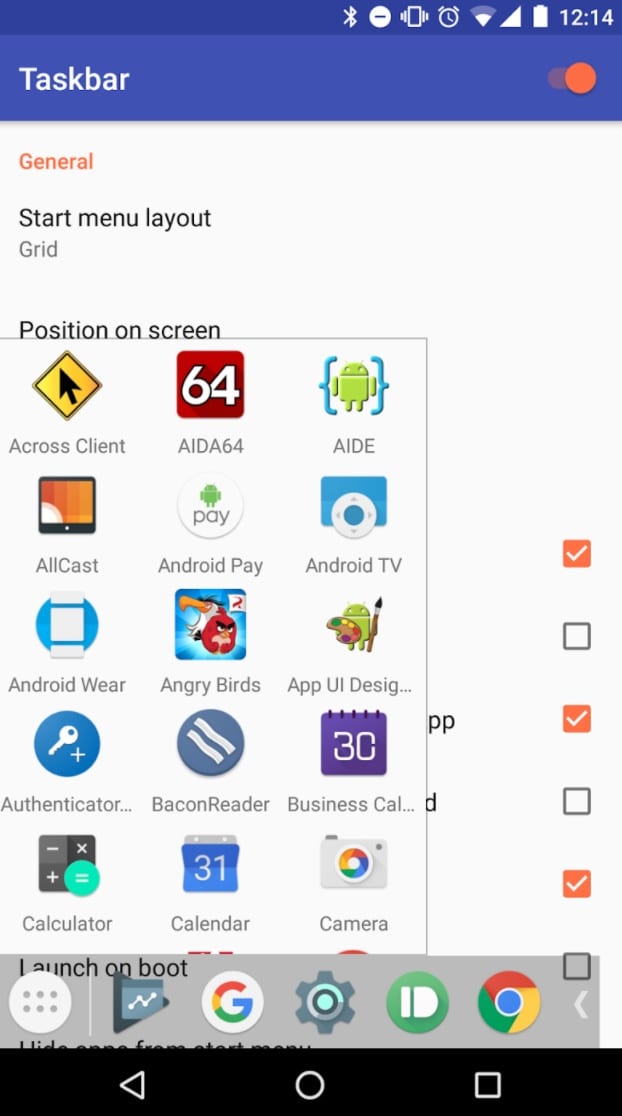 Downloads: 500000 +
Customers rating:

(4.1 / 5)
You may also like: 10 Best file compressor apps for Android
hovernote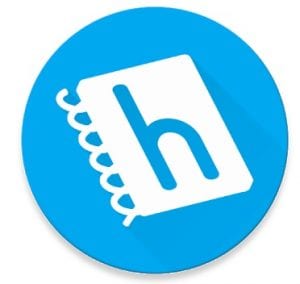 And this app is for multitasking… text documents and notes with the ability to sync via Dropbox. It's a kind of multi-window notepad, the pages of which unfold on any of the screens. The application is absolutely free and free of advertising.
hovernote looks like a widget, which can be minimized to a small shortcut icon and hidden in the notification panel. The text entry window is enlarged with a swipe, you can choose a design theme and make settings.
The settings allow you to set the font size and type, automatically hide the text entry panel, and number your notes, of which there are plenty.
The widget itself has a toolbar that allows you to paste text from the clipboard, cut, or copy it. A quick selection and clearing of the input box are also available. The file can be "saved as" (txt format) anywhere on disk or in the cloud and opened the same way.
Any of the notes can be on top of other windows. You can create as many of them as you want and also change the size of the window.
hovernote stands apart – it's a multi-window notepad that allows you to create many notes in any window. For example, when playing a quest, you can copy the hints to it and not constantly minimize the game.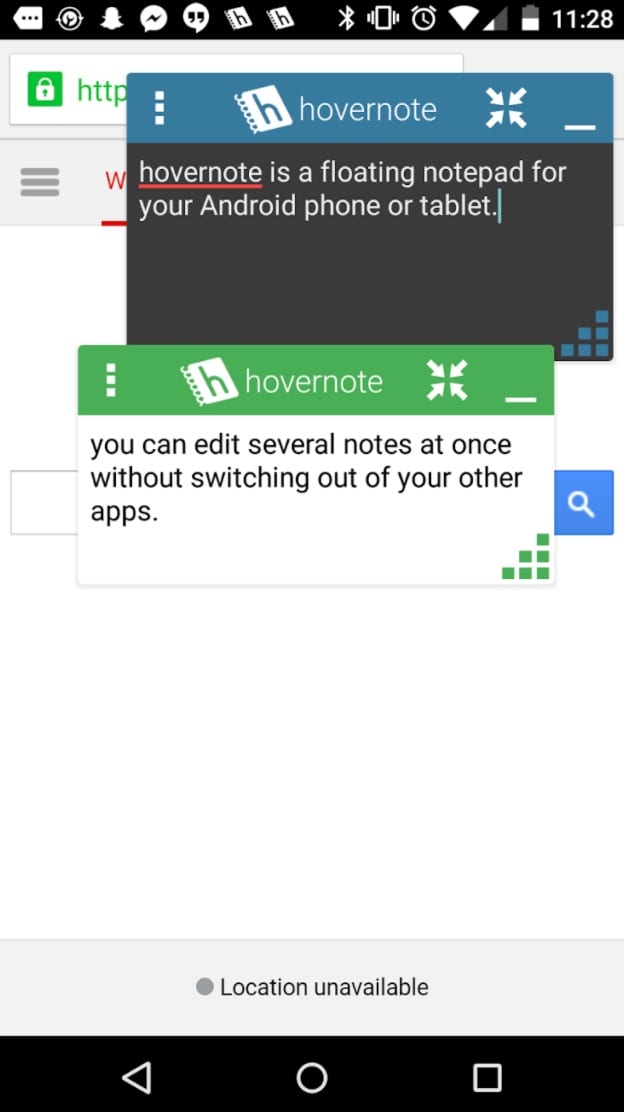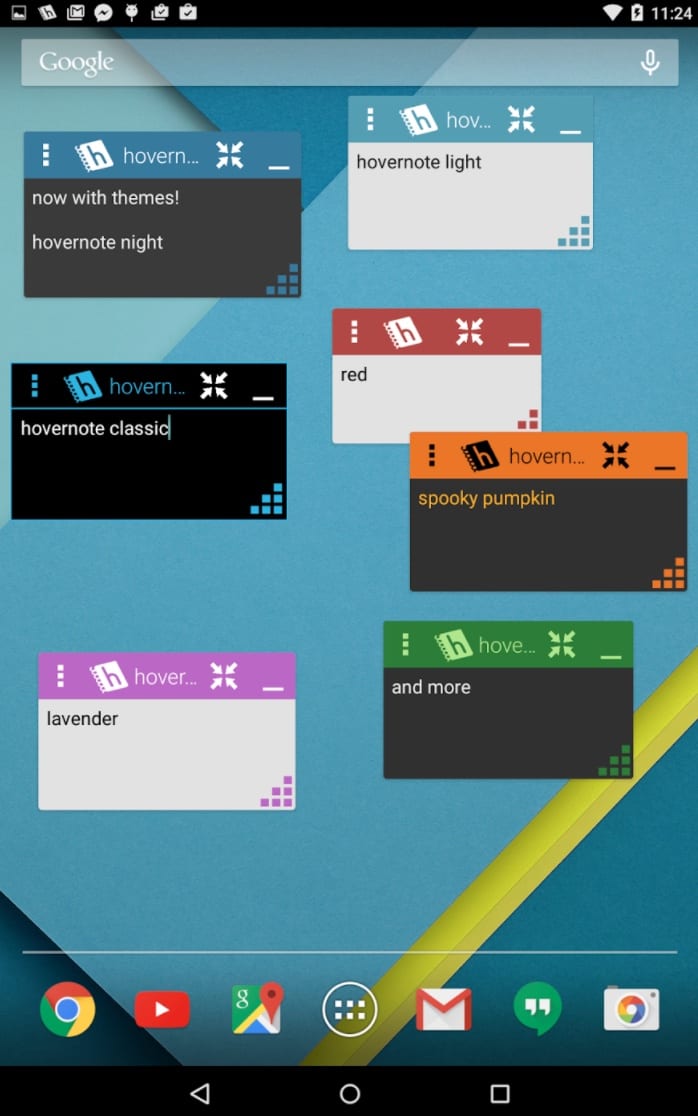 Downloads: 50000 +
Customers rating:

(4.2 / 5)
What multitasking apps do you use on Android? What is your ideal multitasking solution?