If you've ever been in a situation where you have a map in one hand and a phone GPS app in the other. And you've probably thought of finding a way to overlay the map on the phone's navigation app so that it automatically aligns, rotates and zooms, you're in the right place.
In today's article we're going to tell you about the best overlay map apps for Android.
Map Over Pro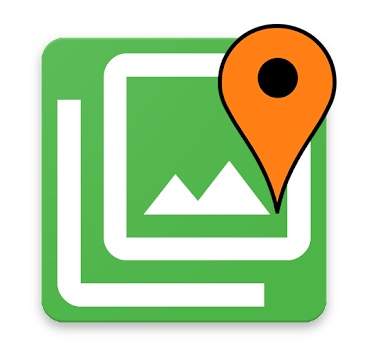 With this smart tool, you will be able to overlay your own maps over Google maps.
Map Over Pro will be a helpful companion for you in tracking of your current location. Great for hikers, mountain bikers, runners, and skiers. You will be able to track your GPS location as well as the distance to your destination.
The app will be appreciated by builders and architects. You can add maps and site plans and measure the distance. Add maps of landmarks and track the distance and direction to your next destination.
Do you need golf course maps? It's possible too! You will always know the distance to the next hole or clubhouse. Geocaching enthusiasts will also be happy with the ability to import waypoints for geocaches. Map your route and go!
And overlaying is not difficult at all. You just put the map image on the Google map and it will be "pinned" to the map with two points.
Any map images can be used, including PDF files and photos. You can adjust the transparency of the overlay yourself as well as create an unlimited number of overlays.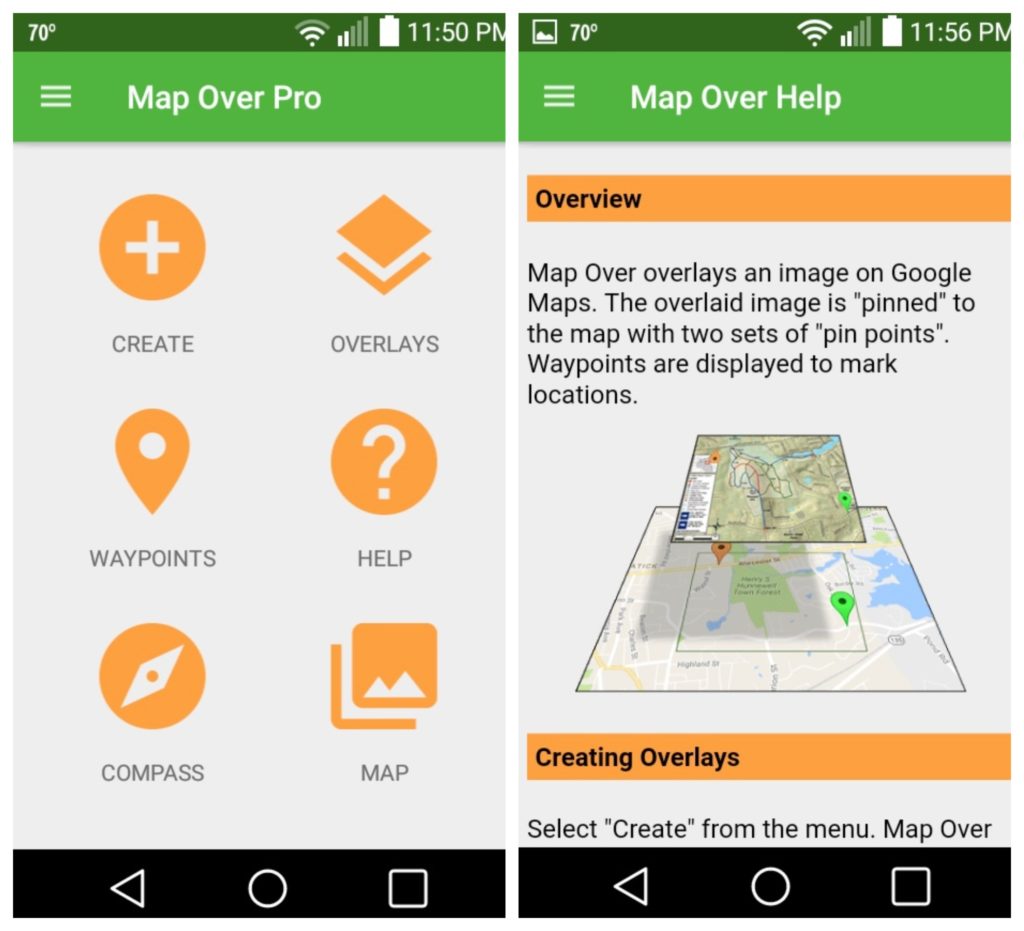 Downloads: 5000 +
Customers rating:

(4.9 / 5)

You may also like: 7 Fun Mock Location Apps Android
Google Maps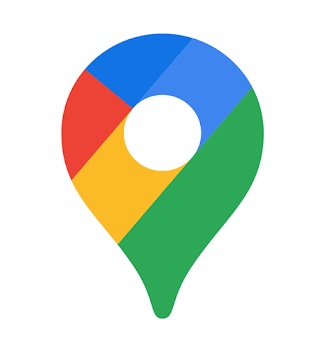 Google Maps is a really useful thing that can come in handy. Maps are clearly drawn, legible interface, functional control, a very large selection of maps. Search doesn't glitch to find the desired object instantly.
The program describes in details where you go and what is around you. It works without Internet, which is also not bad. Using this application, you will find a lot of information about attractions and various organizations.
So, let's consider how to add your own map to Google Maps. This can be done in several ways.
The first and the easiest way is placing an additional image in the form of an overlay on the Google Maps. For this purpose, in the Google Maps API there is an object GGroundOverlay. Which uses the URL and GLatLngBounds object of the image as constructor parameters.
GLatLngBounds object represents a rectangle defined by geographical coordinates. We can overlay fragments of images on the map. The GTileLayerOverlay class is used for this.
GTileLayerOverlay supplements the map with GTileLayer. It uses GOverlay interface and thus is added to the map using GMap2.addOverlay() method. The GTileLayer is placed on top of the existing map.
But first you need to create a GCopyrightCollection object and attach it to the map layer; that way the object gets the right to use the image (or images).
Downloads: 10000000000 +
Customers rating:

(4 / 5)

SW Maps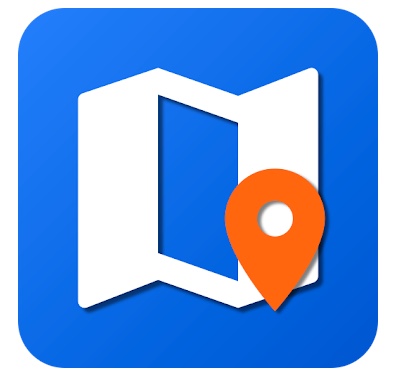 Excellent free application for data collection in GIS. It works steadily – you can add points, lines, polygons with attributes. There is an editor of project templates for computer. It's possible to create templates for quite complex projects – correct export to many formats – point to point photo, video, audio.
The user creates the project in which prescribes the structure of the project: layers, attributes. For each layer you can adjust the type of the icon to be displayed, line or polygon style, add any number of attribute information. Attributes such as text, list, number, attaching photo, video, audio to a specific point are available.
All collected information can be exported to other formats (shp, kml, kmz, csv…). Export-import to such programs as Google Earth, SAS Planet, Global Mapper, QGIS, etc. is easily done.
It's possible to connect additional data from different offline (shape, kml) and online (WMS, TMS…) sources. It's possible to connect external GPS receivers (via bluetooth, cable).
The collected data can be sent as an attachment to someone or uploaded to your ftp-server.
You can create your own database on geopoints, ooads, objects, etc. In short, you can do mapping for personal needs.
Environmentalists can put sampling sites, tie photos of objects to the area, make audio and video notes. Drillers can find/mark boreholes. Biologists, archaeologists, local historians, naturalists, ecologists, geologists and other people who don't sit at home – also can use this program to collect field information.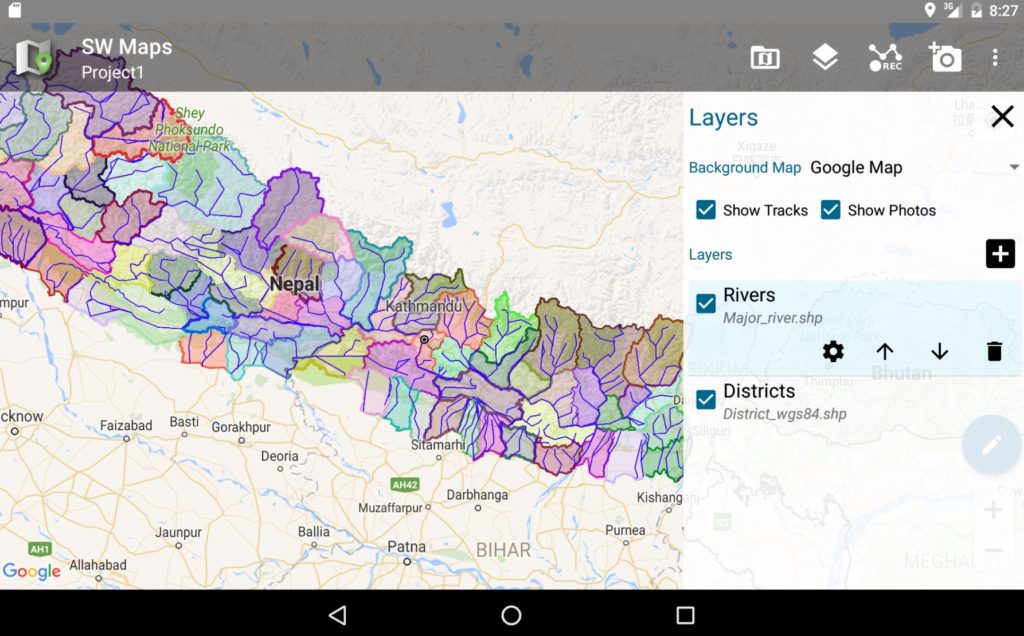 Downloads: 100000 +
Customers rating:

(4.3 / 5)

All-In-One Offline Maps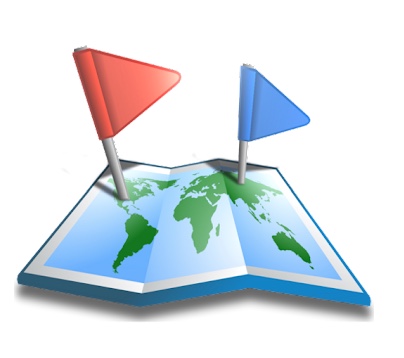 It's a great app. All the maps you need are now available to you freely. And the ability of superimposing layers is superb. In tourism, fishing and hunting, in my opinion, there is no competitor. Perfect for traveling.
You can create a route with different tools without leaving the application. It's an easy to use app, everything is understandable and convenient. Downloading of maps is fast. There is no need to make a bunch of settings and gestures, both with maps and with the application itself. It's possible to import maps of different formats. The function of superimposing maps with semitransparent layers is just great!
At first glance, the interface may seem complicated and overloaded, but in fact it's super user-friendly and logical, all the features you need are always at your fingertips. Beautiful, clear and detailed map, works very fast. Viewed places are saved and available without internet. Flexible settings. There are a lot of small cool features that are not in other applications. No ads and all basic features are free.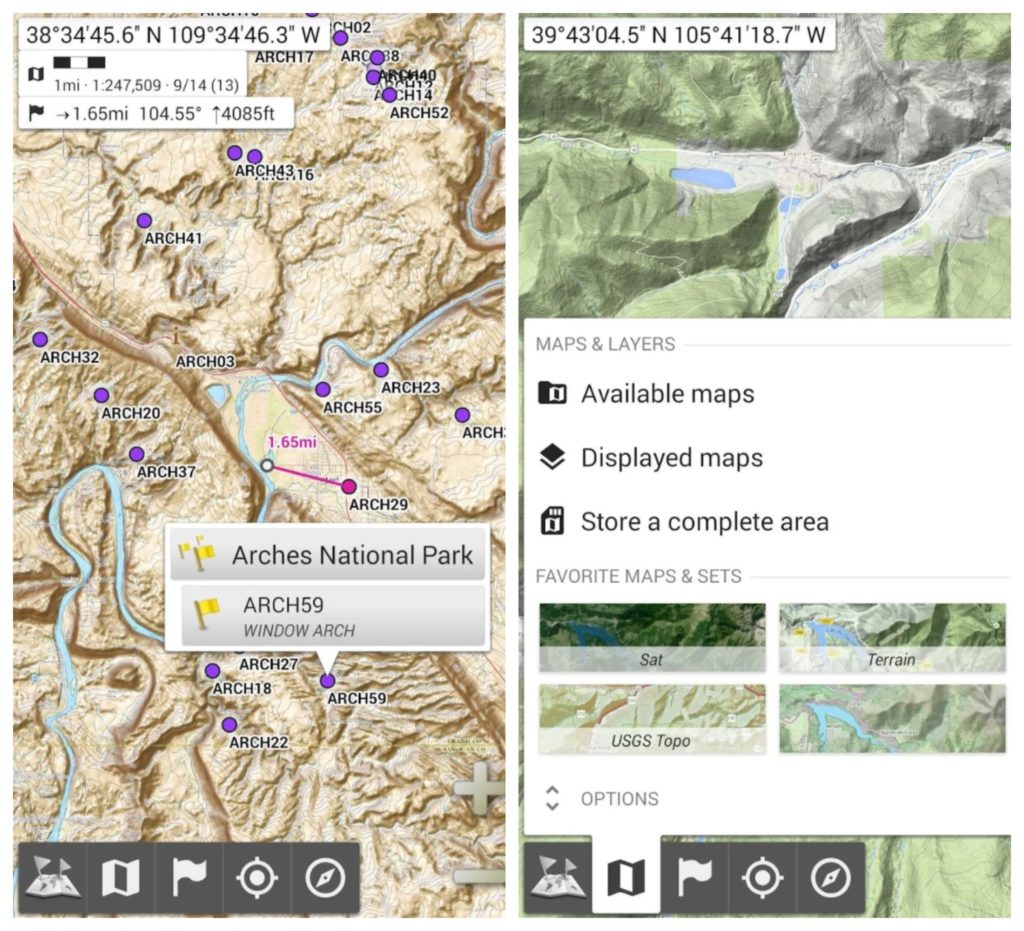 It's a good application for traveling where there is no mobile network or Internet. You can choose from a variety of options for maps. For travel, you need to download the area with the necessary resolution and layers. Different types of coordinates are displayed, you can lay out the route and waypoints.
All in all, it's a handy and simple trip computer and compass. It works 100 percent without a mobile connection. However, you need to download maps on the area of interest in advance.
Downloads: 1000000 +
Customers rating:

(4.7 / 5)

Locus Map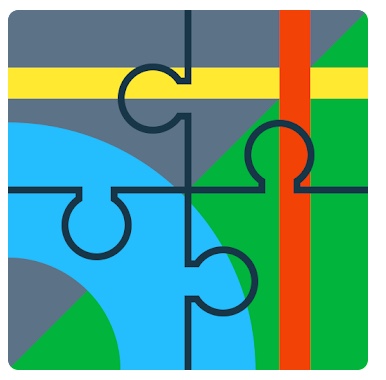 For hiking in the wilderness, the best navigator is Locus Map. It combines ease of use and an impressive set of features.
Locus Map allows you to use a variety of maps, both downloaded from the Internet and made by your own hand, to fully use waypoints, tracks and routes, as well as see a lot of useful information on the screen.
Locus Map is available in two versions: paid (Locus Map Pro) and free (Locus Map Free).
The free version of the program has all the basic features of a full-fledged navigator. It differs from the paid version in that it has an advertising banner at the top of the screen. In addition, the free version is deprived of some functions.
The main functions:
Support of all basic formats of tracks and points, coordinate systems.
Creating your own database of points and tracks with the ability to search and sort.
Import/export of tracks in many formats, and most importantly, support for web services.
Track recording. Including the ability to add photos with links to the point.
Works with online and offline maps. By the way, LoMaps offline maps are very detailed, maps of the whole world are available. For free download 3 maps are available.
Voice navigation with the construction of the route to a given point, and navigation on the downloaded track.
Support for external sensors.
Map overlay, with adjustable transparency (Pro).
I use an online search for objects.
Publication of your location online. It's convenient when you have agreed to meet at the destination point, and you can see who is where at the moment.
A route planner. You can plan a route and save a preliminary track.
The route computer. Displaying speed, distance to a point, etc., customizable (Pro).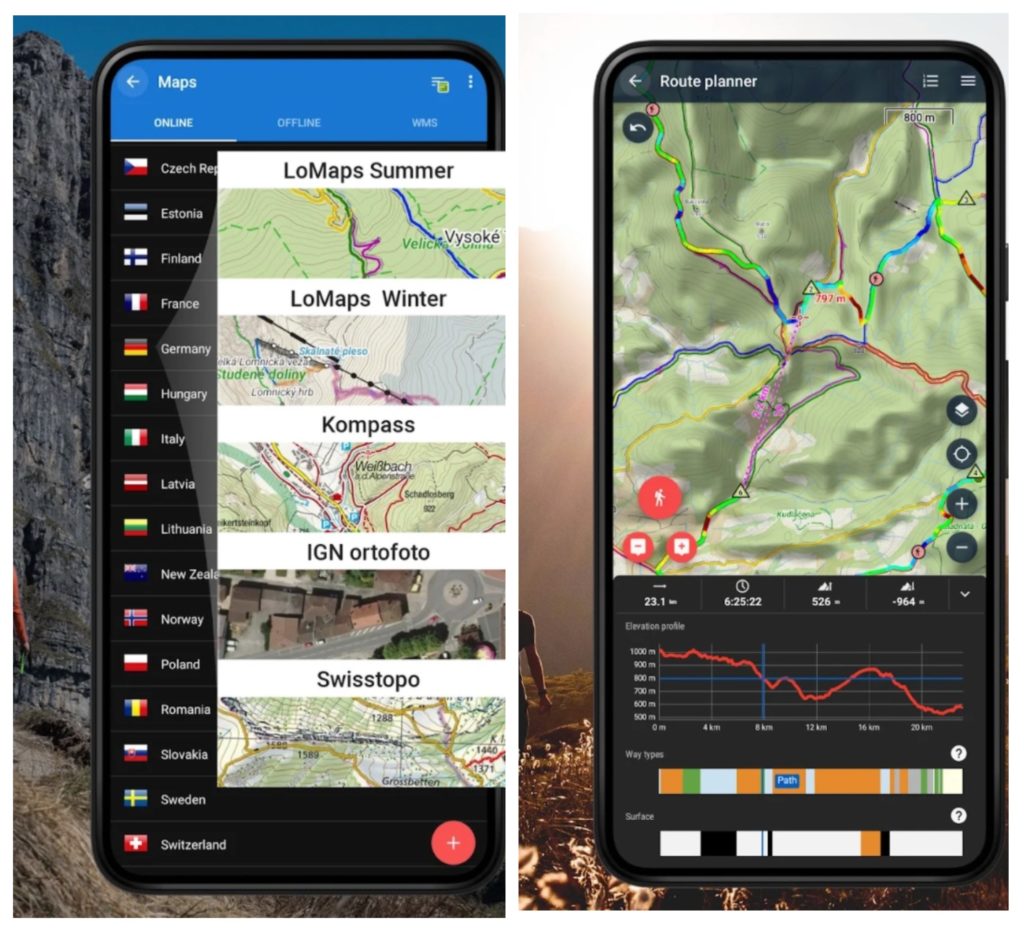 Downloads: 5000000 +
Customers rating:

(4.3 / 5)

Petal Maps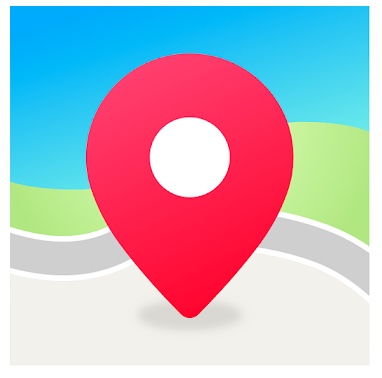 As the name suggests, Petal Maps is a navigation application that combines several useful options. The program is developed by the well-known manufacturer Huawei.
As a rule, the Petal Maps application is already installed on Huawei and Honor smartphones by default. But you can find it in the Play Market.
Its main features are:
Map Viewing. As with any navigator, the Petal Maps app allows you to interact with the surrounding terrain in many ways. For example, you can change the scale, adjust the position of the map, and switch from 2D to 3D. And many will be pleased with timely information about sampling and accidents.
Search. With the help of a huge database it's easy to find any object on the map. And the system works with coordinates, names and categories. Sights and interesting places can be added to favorites.
Navigation. A special system allows to choose the fastest and most comfortable route. It is also important that the application Petal Maps allows you to specify the exact address and put a mark on the map. It's clear that congestion on the roads is taken into account when compiling the route.
Switching with gestures. Yes, yes, you can switch between your current route and the entire map with a wave of your hand.
The following layers are available:
The Terrain mode provides a clearer understanding of the terrain.
Weather mode allows you to know the current weather situation and weather forecasts in different places.
COVID-19 mode allows you to keep up-to-date with the most up-to-date information on the spread of the virus (data is updated daily).
The product features of Petal Maps are gradually enriched and improved.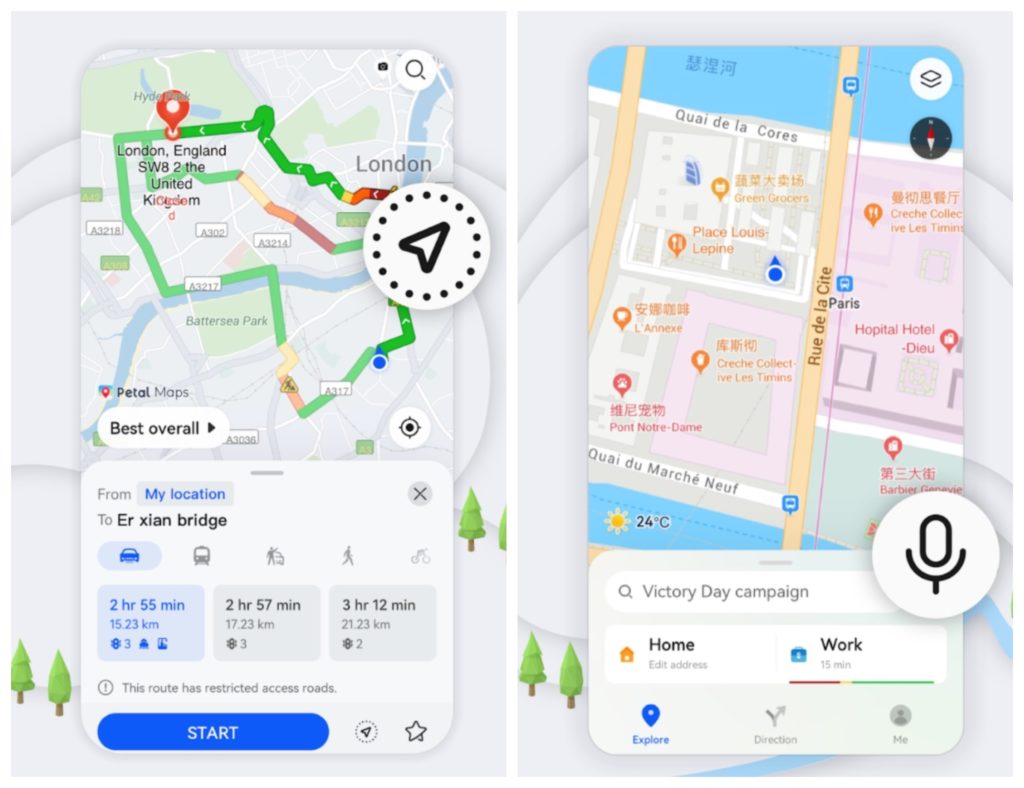 Downloads: 100000000 +
Customers rating:

(4.3 / 5)

Mapit GIS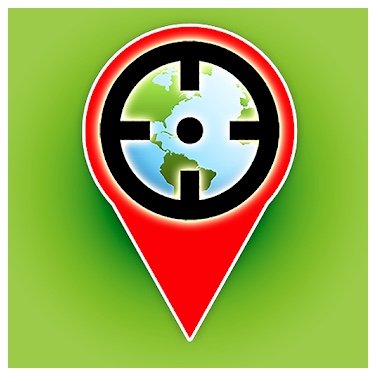 A great app for those who work as geologists, surveyors or collect environmental data. The advantage for you will be the use of survey layers and the ability to reuse the same set of attributes for subsequent surveys.
MapIt is suitable for any type of GPS based survey. And can also be used to measure and calculate areas or distances.
The functionality of the application is extensive. There are basic maps Online Maps, MapBox. You can also work with map services such as Google Maps Overlays. Import and export of attributes.
I like the fact that the grid is not distorted and it works quickly with offline images and maps.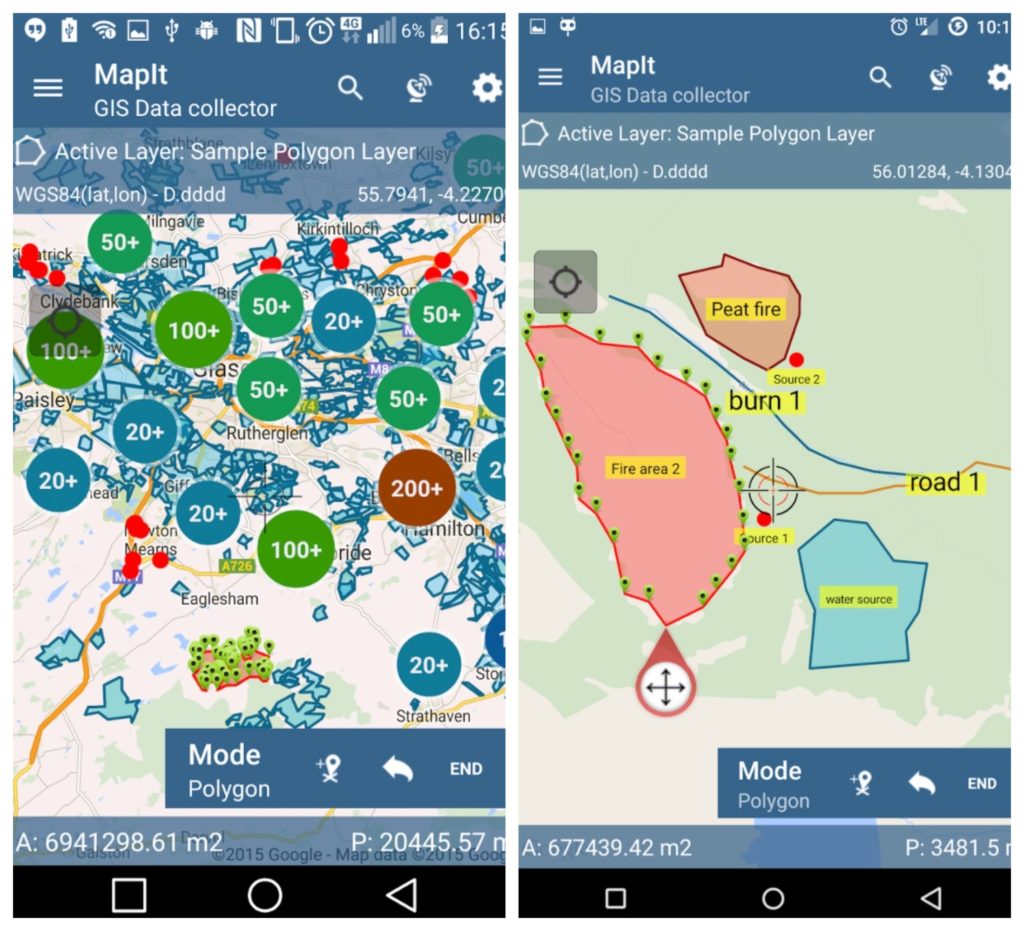 Downloads: 100000 +
Customers rating:

(4.1 / 5)

MAPS.ME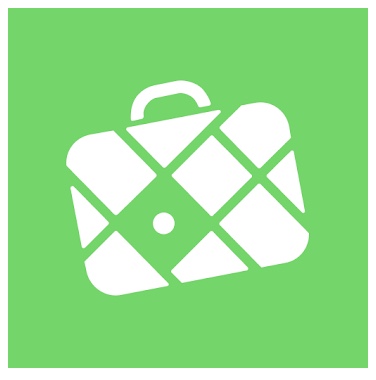 MAPS.ME uses maps created based on OpenStreetMap data.
OpenStreetMap uses the wiki principle when creating a map. Each registered user can make changes to the map – add data, add organizations and places.
Maps of hundreds of countries and islands, with millions of POIs (objects on the map – restaurants, hotels, gas stations…). The maps are regularly updated. If you want to update a certain map, you have to delete the old version and download it again.
Using the map doesn't require an Internet connection. The quick download is facilitated by the low weight of the maps, as the application uses a progressive compression method.
In addition to location, the application is able to search for addresses, the nearest places and places by name. You can also create an autoroute from your current geolocation to any point found on the map.
In the Light version, you can:
Download an unlimited number of maps;
Find your location using GPS without Internet.
In the Pro version:
Offline search of objects on the map (by name, address, category and coordinates);
Adding items to bookmarks;
Building autoroutes and autopositioning;
Possibility to share your location and bookmarks via email, iMessage or SMS;
Importing bookmarks and routes.
A must-have app for hiking and traveling. Indispensable when there is no or unstable mobile Internet connection.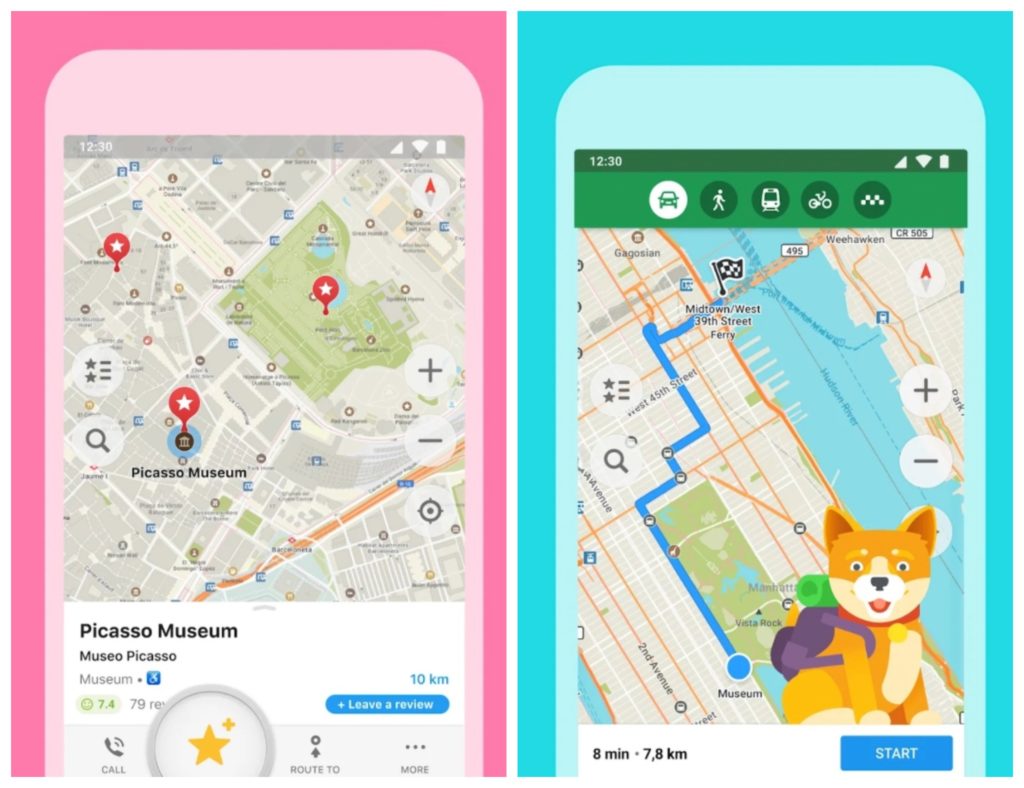 Downloads: 50000000 +
Customers rating:

(4.2 / 5)

You may also like: 7 Best GPX Tracker Apps for Android
OsmAnd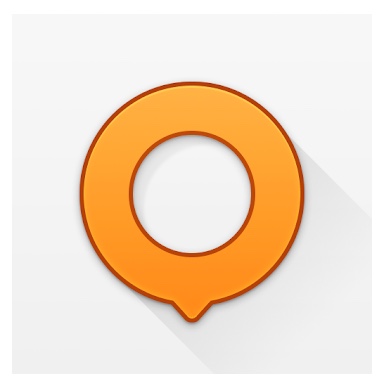 OsmAnd, just like any serious navigation program, allows you to use different types of maps: vector, raster, topographic maps, satellite images and much more. Thanks to this, you have the opportunity to see on the screen exactly the map that you need.
Local maps allow you to search for objects and make automatic routing. And that is their big advantage. But there is a minus: they are not detailed enough in all the districts, they don't always show all the objects we need. Especially it concerns objects of wild nature.
Raster map is just a graphic image (picture), georeferenced to geographic coordinates. A raster map can be a satellite image, a topographical map or any other image you like.
Where can we get raster maps for OsmAnd? There are several options:
By connecting your smartphone (tablet) to the Internet, view online maps and download them using the interface of the OsmAnd program itself;
Download maps created and uploaded on the Internet by others;
Create maps yourself.
Here, you'll also find transparent maps (layers). These map layers display roads, settlements and some other objects leaving the main part of the screen transparent. This makes them easy to include on top of other maps, and especially on top of satellite images.
Choose any item from this list and press the "Apply" button. The corresponding map will appear on the screen. We can move it on the screen and scale it, and the map will be loaded from the Internet. The viewed areas will be saved (cached) in the memory of your smartphone (tablet), which will allow you to view them later without the Internet.
But if, going somewhere, you don't want to depend on the Internet, it's better to download a map of the entire area you need in advance.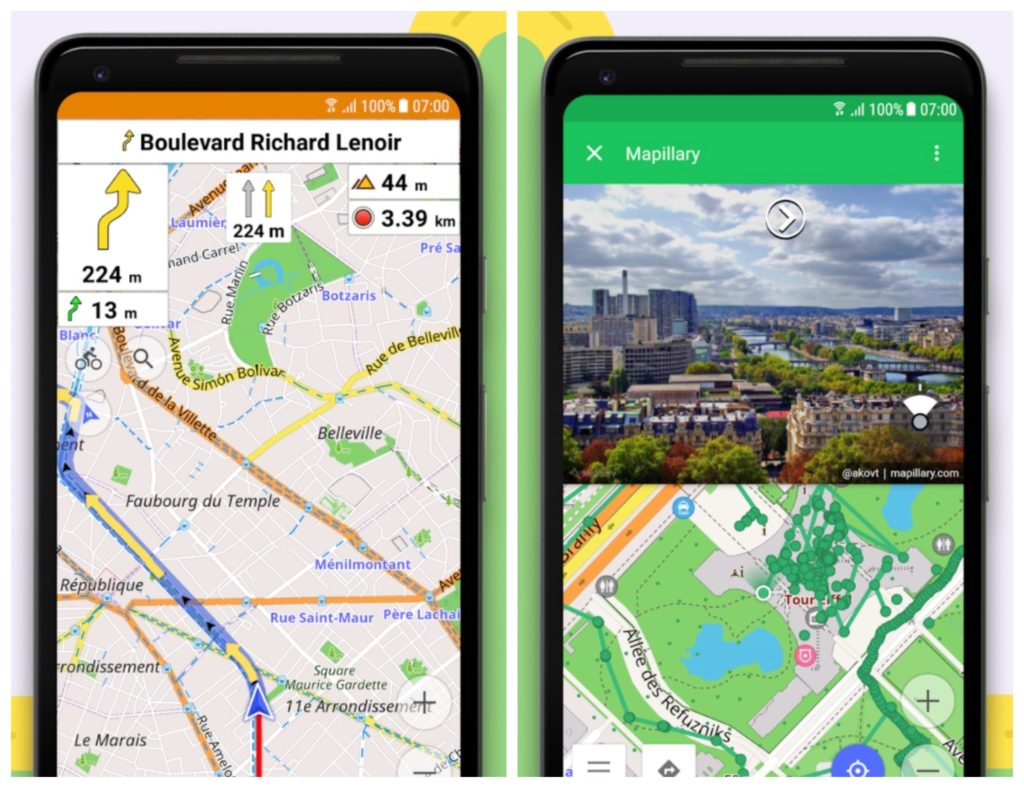 Downloads: 5000000 +
Customers rating:

(4.7 / 5)