People don't like when they receive calls from unwanted numbers on their smartphone and receive spam in SMS. We want to spend time calmly with friends and family, but instead, we are distracted every five minutes by calls from companies with their stupid advertising. Fortunately, there are many applications that help filter and block unwanted calls and SMS. In this article, we will consider the best applications of this kind.
Call Control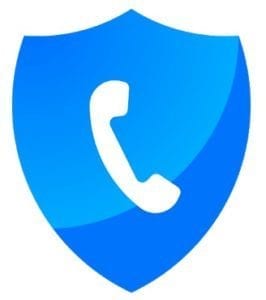 Call Control is a handy application that you can use to block unwanted people and create your own blacklist of users with a few taps.
The app easily blocks unwanted text messages and phone calls based on settings and blacklist content. Now you can protect yourself from annoying calls from advertisers, stores, collectors and spammers.
The application has a lot of settings for blocking. It can block hidden numbers, callers with unknown numbers, callers from your blacklist, can work in the "do not disturb" mode, block incoming calls from all but specified users, and so on. Thanks to the advanced number identifier you can always find out who called you, even if the number of this person is not in your contact list.
Among other things, the application allows you to receive calls and immediately reset them, forward them to voicemail, turn off the sound of the call for these users, block the second line, block entire codes of cities, as well as create your own white list. Online syncing and backups in the cloud ensure that all your personal settings are protected from loss.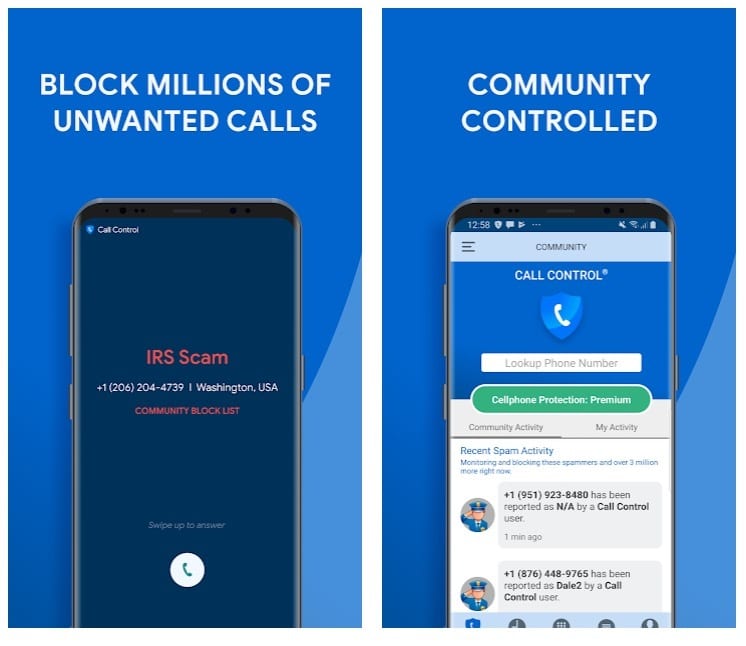 Downloads: 5 000 000 +
Customers rating: 

(4.3 / 5)
You may also like: 11 Best SMS blocking apps for Android
Call Blocker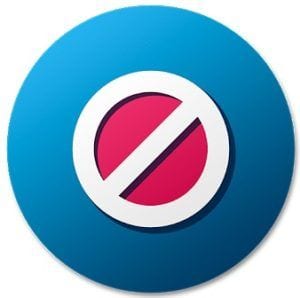 Call Blocker will help you get rid of the annoying calls. Forget about unwanted calls, collectors and advertising agents. No one will bother you when you don't want to talk.
Many Android phones have call blocking features. Why is Call Blocker application better? This application has several basic features that provide reliable protection against annoying calls.
Blacklist. You can add any unwanted numbers from your call history or contacts to your Blacklist and enter the number manually. Also, using the "Starts with" option, you can block the range of numbers starting with certain numbers.
Blocking. Using the options on this tab, you can block hidden and unknown calls. You can also enable or disable blocking with one simple click.
Whitelist. If you don't want to block certain contacts, just add them to the "White List". These calls will never be blocked.
Log. All blocked calls are saved in the "Log" and you can always see who was blocked.
In addition, the application shows notifications of blocked calls and a status icon. Both of these features can be disabled in the program settings.
Of course, you can use the built-in features of your phone or even ignore the problem. However, if you are really tired of annoying calls, try Call Blocker.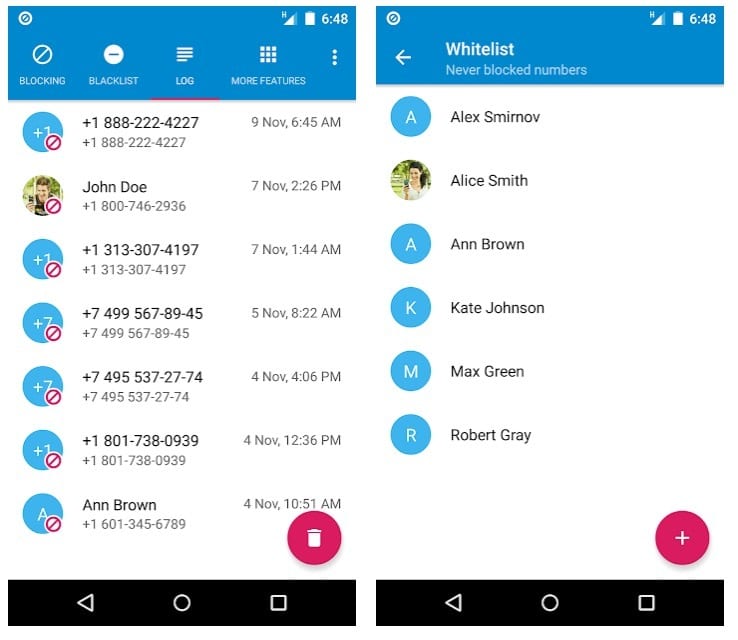 Downloads: 100 000 +
Customers rating: 

(4.4 / 5)

Calls Blacklist – Call Blocker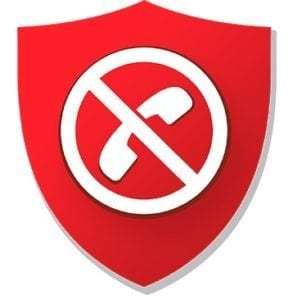 Calls Blacklist is another convenient and simple application for blocking unwanted calls. It is distinguished by its high speed of operation. It allows you to make a specific schedule that allows you to reset calls in a certain period of time, which is necessary for your rest.
It contains an advanced notification system, can save lists of blocked contacts in a file that you can transfer to another application on your friend's smartphone. Please note that the utility may conflict with software such as Clean Master or Speed Booster.
In addition to blocking incoming calls, the app allows you to disable all call notifications, so you will receive all the information, but it won't distract you: it's very convenient, isn't it?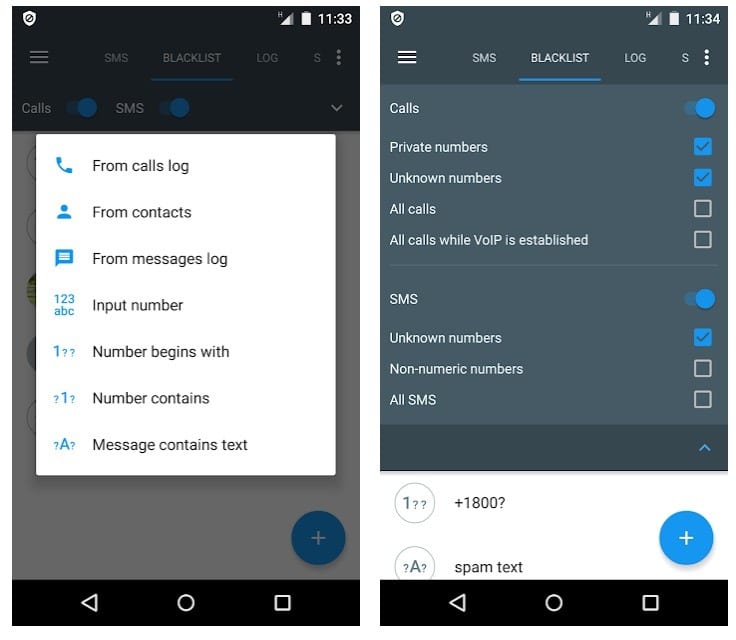 You can create both a black and white list in the application depending on your desire to receive or not to receive calls. Just in case, you can set a password on the application.
Main features of the application:
Blacklist of numbers (blocking incoming calls and SMS);
Blocking hidden numbers, all incoming calls;
Blocked call and SMS notifications (can be disabled in the application settings);
Works on most phones and tablets;
Very easy to use.
Calls Blacklist is a simple application that guarantees additional privacy on your phone. With the help of this application you can easily block unwanted calls and SMS, manage your blacklist.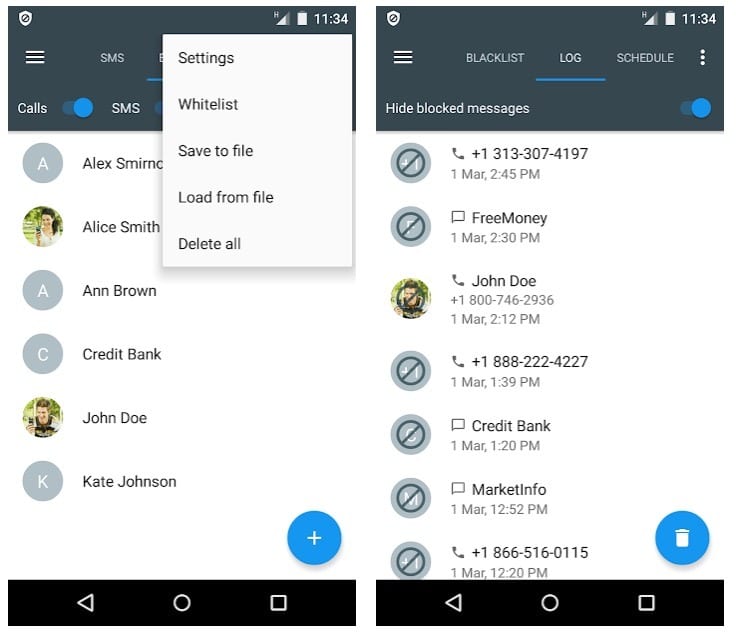 Downloads: 10 000 000 +
Customers rating: 

(4.5 / 5)
Call Blocker Free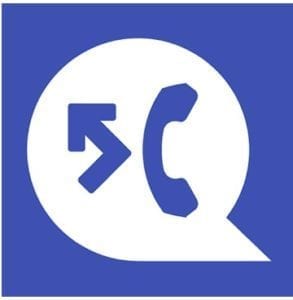 Call Blocker is a useful application that allows you to block unwanted calls and SMS.
In the settings, you can set up notifications about outgoing and incoming numbers, as well as set the methods of blocking – just disconnect, mute the sound without disconnecting or reset and automatically send a text to the caller (valid for the white contact list).
You can create a blacklist and block calls and messages from certain people, as well as back up your contacts for data transfer and easy deletion from your call history.
You can back up your contacts to a memory card on your device or to a server on the Internet. The latter option is more preferable, as it gives you a full guarantee that your contact list will be saved in case your phone is lost or stolen.
You can increase the level of protection for your privacy even further by hiding the Blocker icon, as well as protecting real space by creating false spaces. You can also create false passwords to protect information on your mobile device.
The safe driving feature is also interesting. The application detects your speed on its own and automatically turns on the rejection of all incoming calls when you reach a certain level (set in the settings).
Basic features of Call Blocker:
Intuitive operation;
Supports Android version 4.4 and higher;
Adding phone numbers to the white list;
Sending notification to the user about blocked incoming calls and text messages;
Create a blacklist manually or by selecting calls, contacts from history, SMS and phonebook.
There is a Pro-version with more advanced options, but the free mode contains all the necessary tools for comfortable work.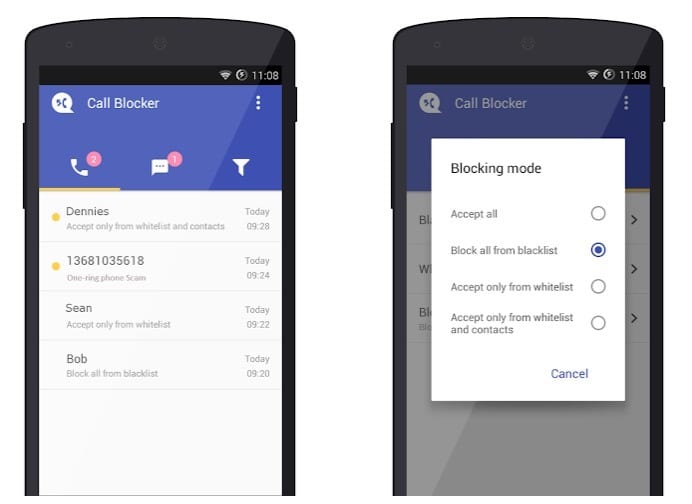 Downloads: 10 000 000 +
Customers rating: 

(4.2 / 5)
Whoscall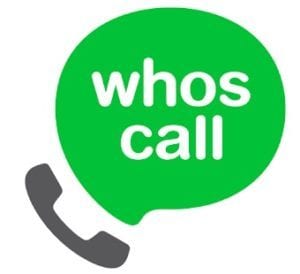 It contains more than one billion numbers. Using Whoscall, users filter 20 million calls every day and block about 500,000 unwanted calls.
Home screen. The first thing that catches your eye is the search function in the top sidebar. In addition to the phone call, you can also search for previously saved or dialed numbers here.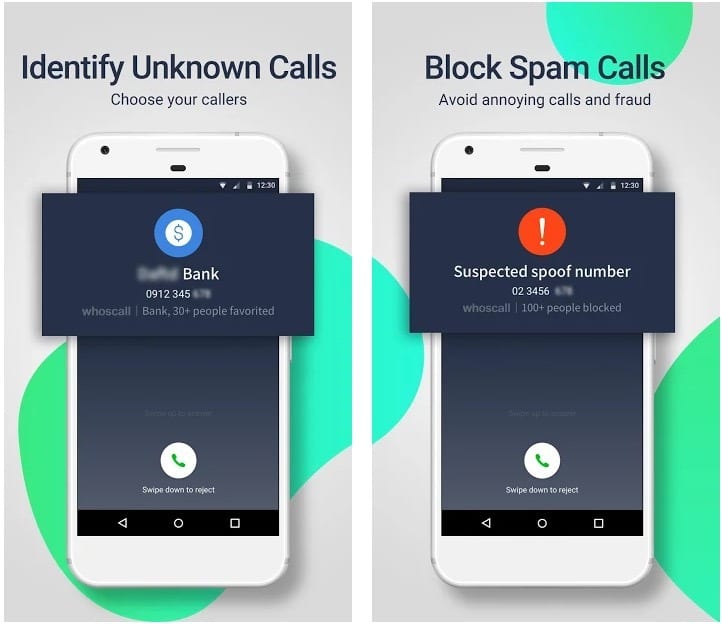 There are four tabs in total. The first one includes the lock log and the white list. By the way, it is possible to block international calls, the number out of contacts, as well as the hidden call.
The second tab is represented by the call log. Here you can also dial a number and make a call, as well as use the phone book for this purpose. The next tab is no less interesting – your favorite numbers, i.e. we are offered to arrange (create) the phone book in Whoscall. Here you can create an unlimited number of categories and then set priorities during calls.
The final tab is another innovation. It is represented by ShowCard, which is a kind of business card that can be sent to callers with Whoscall. We make a short review, describe services, add a nickname and a photo.
Basic functions of WhosCall:
Instantaneous identification system Caller ID;
Blocking of unwanted calls and SMS messages;
Database with more than one billion phone numbers;
Search in a global database of 700,000,000 phone numbers;
Ability to report numbers to help create a reliable network for everyone;
Offline database.
The blocker deserves attention because it has everything you want to see in such an application. We have a full-fledged, convenient and clear blocker of unwanted calls, which can and should be used, if necessary.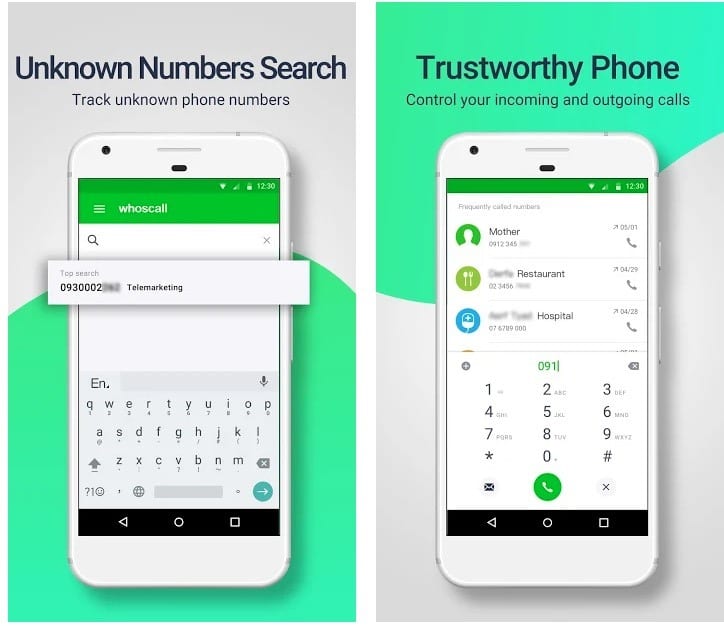 Downloads: 10 000 000 +
Customers rating: 

(4.3 / 5)
Truecaller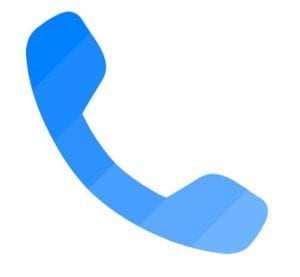 Truecaller is one of the best applications in the Google Play store, designed to block calls and protect against spam. The program is installed on more than 100 million gadgets with the Android operating system.
TrueCaller is a tool that allows you to identify any incoming call, so you know who is trying to contact you before answering your phone. This means that you can block any unwanted numbers so that they can never call you again.
The functionality is so good for most users that they don't see any sense in installing other software.
This software can replace the standard phone call. The application includes a large and regularly updated database of phone numbers involved in fraudulent schemes and sending spam. The user may see that he or she receives a call or SMS from a suspicious number, but may also completely block unwanted numbers and contacts.
When you receive calls from unknown numbers, TrueCaller will tell you how many users have marked this number as unwanted. This will help you to quickly find out if the call is important and interesting or not.
Excellent universal application! Regularly updated and always works like clockwork!
TrueCaller is a useful application for those who often have a lot of unwanted calls. When you install this application, you will never have to deal with unwanted calls again.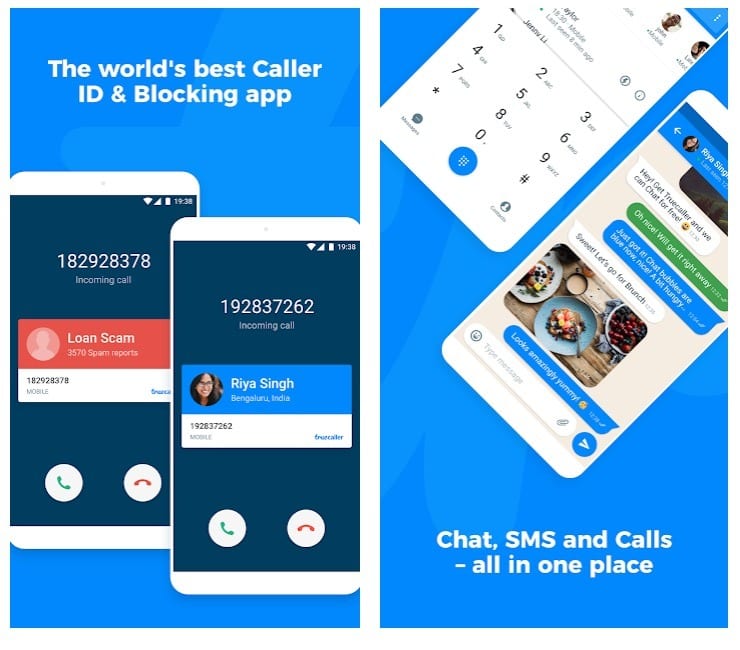 Downloads: 500 000 000 +
Customers rating: 

(4.5 / 5)
Showcaller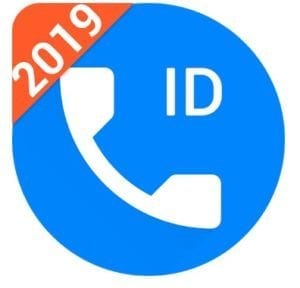 Showcaller is one of the best programs for identifying and blocking calls.
This is the most accurate and easy-to-use Caller ID application that helps you instantly identify incoming calls that are not in your contact list. Showcaller identifies most of the unknown calls (with fake caller id) and shows detailed information about incoming calls, so you can see the names and photos of people calling you.
When you first launch this application, Showcaller tells you which numbers you have called before are spam. And you can block calls from these numbers with one click. Thus, all spamming, advertising and other uninvited calls won't make your phone make a sound or vibration.
In turn, you can also report spammer numbers and leave your comments to create a reliable communication network. Help other users avoid spam, fraud, and telemarketing by reporting offenders.
Showcaller is an absolutely free program with Caller ID support. Start protecting your telephony right now and enjoy the convenience of working.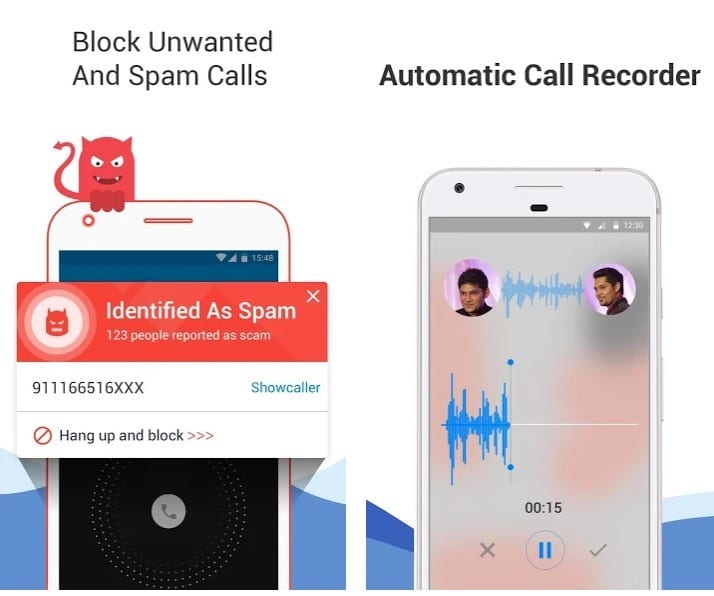 Downloads: 10 000 000 +
Customers rating: 

(4.4 / 5)
Hiya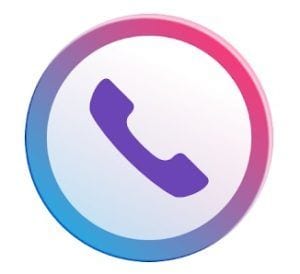 The Hiya application has one of the best databases compared to the competition. If you don't like any of the above programs, you are likely to be satisfied with Hiya.
Main features of the application:
Information about the contacts in your phonebook;
ID of incoming and outgoing numbers;
The most frequent calls are displayed and selected automatically if desired.
The application is absolutely free. The user interface is well developed, there are a lot of necessary functions. The program copes well with blocking unwanted calls and SMS-messages. You can also add text notes to certain numbers.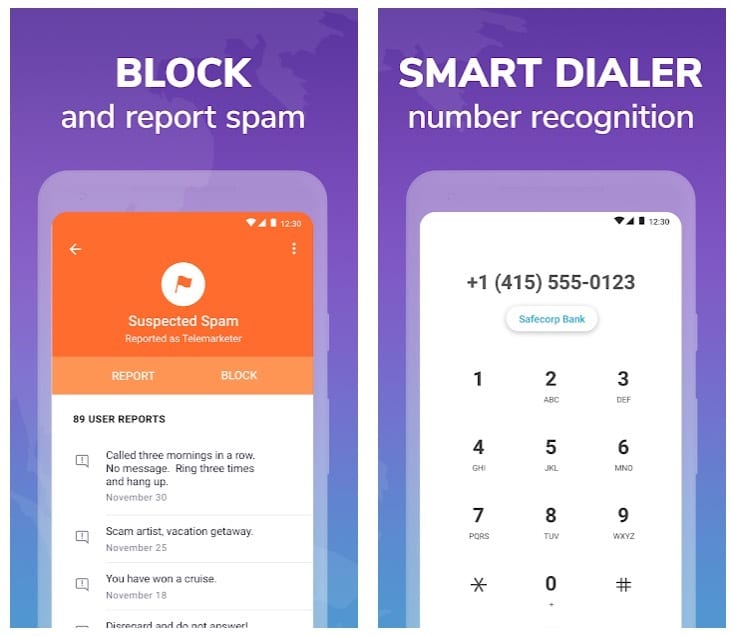 Downloads: 10 000 000 +
Customers rating: 

(4.5 / 5)
Mr. Number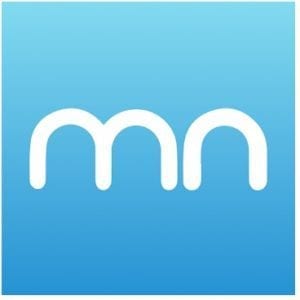 Mr. Number lets you block unwanted numbers and doesn't include ads. It also protects against spam, can mute individual contacts, and can even make your phone inaccessible to the world.
A notification will appear each time a blocked number calls. You can also view the history of blocked calls in the corresponding tab in the application.
As a number of other applications on our list, Mr. Number has a database of numbers from which spamming or fraudulent schemes are sent. The numbers involved in phishing and other illegal activities are blocked automatically, and the user is notified of an attempt to make a call.
The application has been developed for Android a long time ago. It has been updated several times, but, unfortunately, up to now, the ability of this software to block SMS-messages and calls remains limited. In general, the program performs its functions but doesn't do it as well as it would be desirable.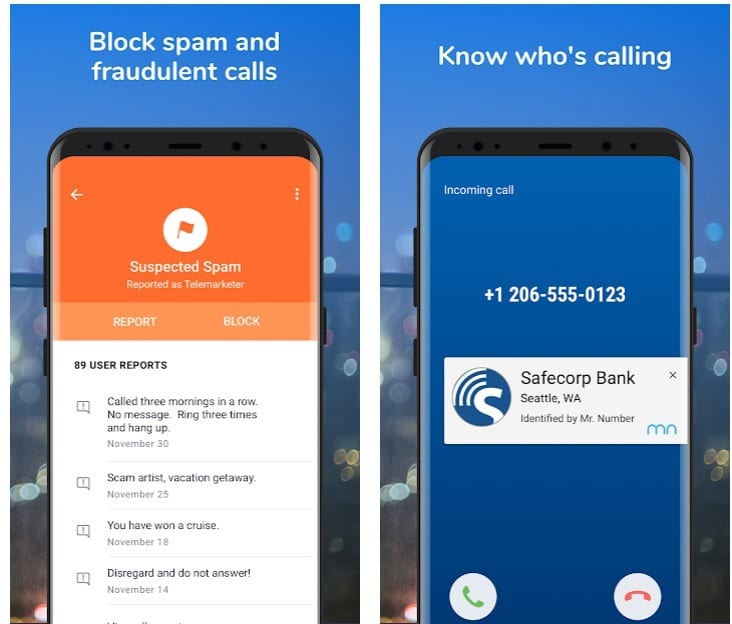 Downloads: 10 000 000 +
Customers rating: 

(3.5 / 5)
Should I Answer?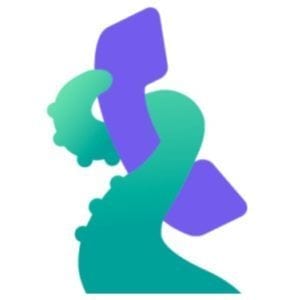 The main purpose of Should I Answer? – blocking calls, and the application does it perfectly. The program has an integrated database, which is also replenished by the users themselves. It is also possible to add your own numbers to the database.
Thanks to this application, when you have a call, you can see its rating on the screen.
This rating from the Should I Answer community allows you to determine how harmless the number is and to see the general characteristics of the number: spam, scam, etc.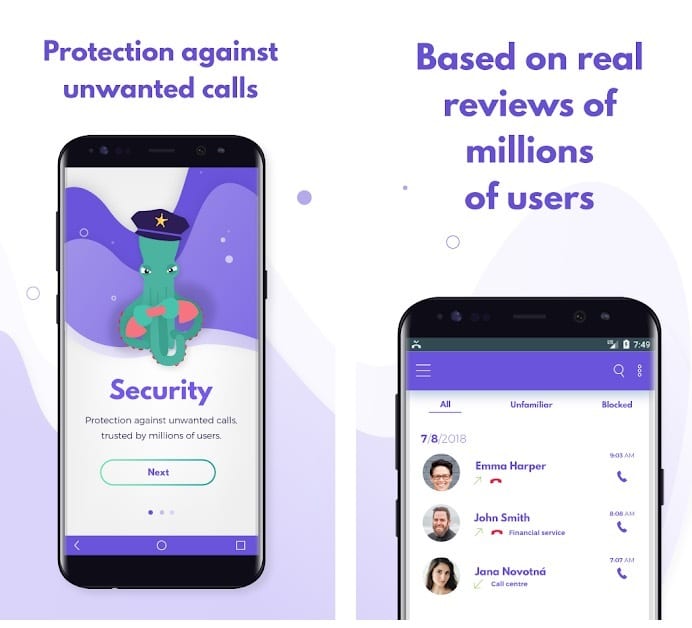 Another interesting feature in Should I Answer – it allows you to automatically block calls or create your own blacklist. You can block calls from hidden numbers, from abroad, etc. And you don't have to worry, because none of your actions will affect the numbers in your address book.
Should I Answer? – is a very interesting application. Thanks to it, you can look at the screen of your device, see the number and easily decide whether to answer it. The best thing is that you don't need an internet connection to run the application.
Get rid of unwanted calls once and for all! Safe and completely free.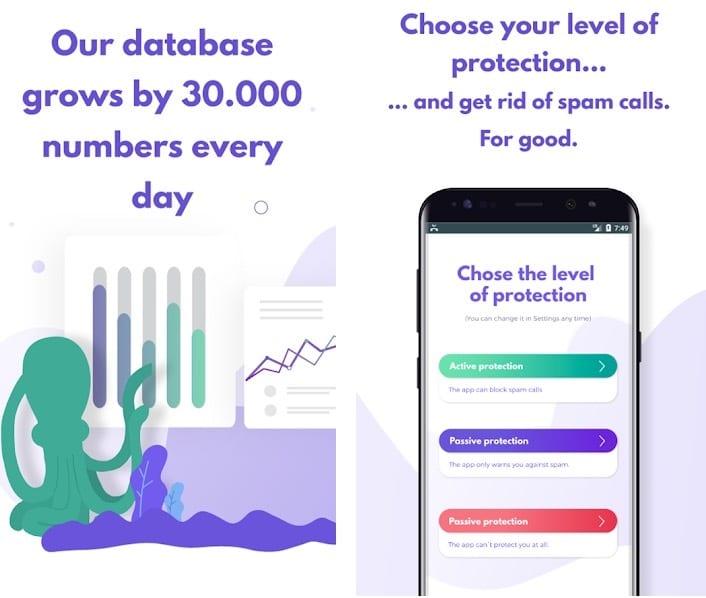 Downloads: 500 000 +
Customers rating: 

(4.6 / 5)
Call Block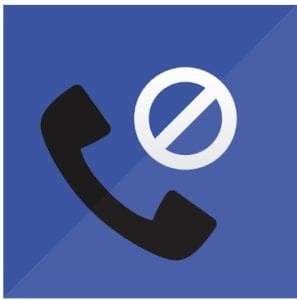 Call Block from Sappalodapps Development effectively blocks calls and determines the caller's data in real time. The application doesn't have a lot of features compared to competitors, but it does its job well. It can send text messages back to your friends if you're busy and can't answer.
Key advantages of Call Block:
Flexible software settings;
Blocking unwanted calls by first digits;
Integrated means for auto-reset of unknown numbers;
The blacklist contains the "Caller ID" tool to identify unknown callers.
Block calls with this great app: stop spammers, telemarketers, and other unwanted callers as soon as you start a call. Simply download this free call blocking app and you'll be able to use all of its features right away.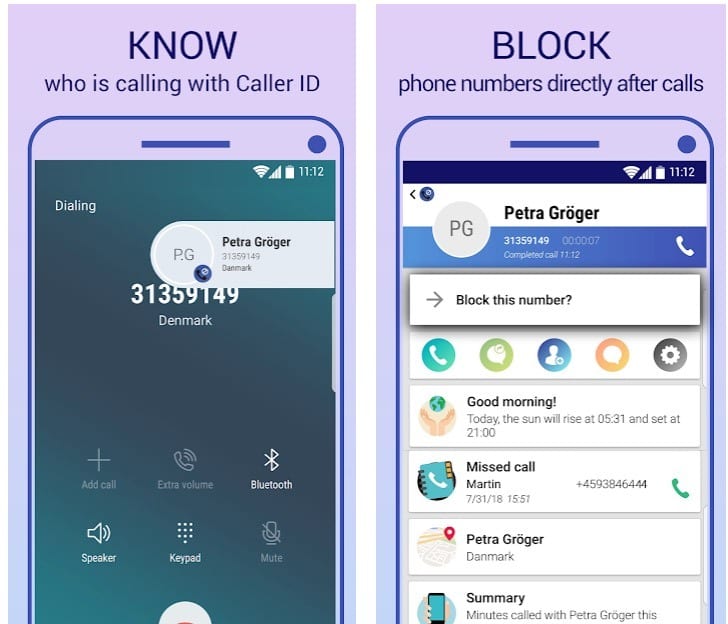 Downloads: 1 000 000 +
Customers rating: 

(3.8 / 5)
You may also like: 7 Free Fake girlfriend call apps for Android
Call Blocker – Blacklist, SMS Blocker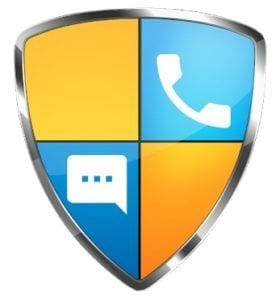 Now it doesn't matter who calls you if you don't want to answer, Blacklist – Call and SMS Blocker will help you to block them and create your personal blacklist.
Call Blocker – Blacklist, SMS Blocker is a good call blocker on Android with a laconic interface and simple operation. Allows you to back up any number of blocked numbers in a file for subsequent sending to another mobile device or by e-mail.
Advantages of Call Blocker – Blacklist, SMS Blocker:
Silent reset mode;
Automatic spam removal;
Blacklist and log file backup;
Qualitatively worked out menu, convenient management;
Post information about blocked contacts in different social networks.
With this application, you don't have to worry about unwanted calls and waste your time – just add them to your blacklist.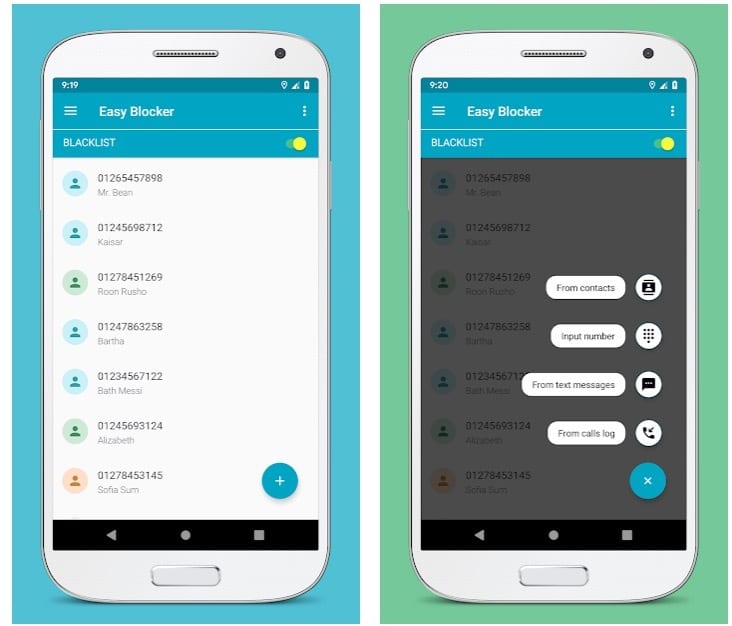 Downloads: 1 000 000 +
Customers rating: 

(4.0 / 5)
We have looked at the most popular means of blocking calls for Android. It's up to you which application to download!