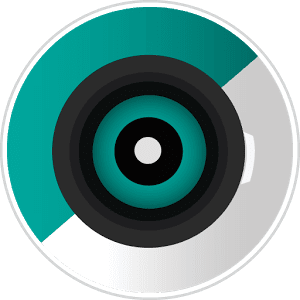 Do you want to make the coolest photos? Now it's possible! Do not use regular photo editors, they can only slightly change the look of the photo. Using this camera with built-in filters and other settings, you can change photos in real time, and immediately see what it will be.
This will give you the opportunity to choose the best camera angle, adjust all the filters, and only after that take a photo. In addition to everything, this application has a very simple interface, so that every fan of photography will understand it.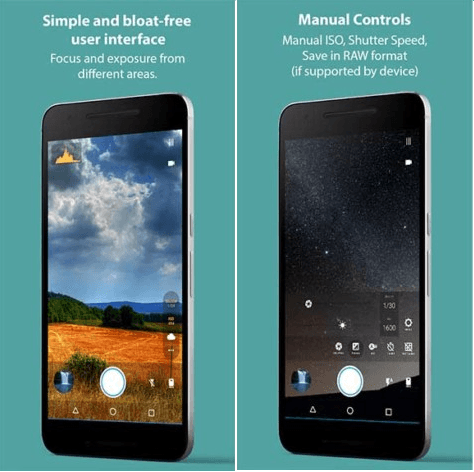 Interface
As we mentioned above, the application looks merely but with taste, and it's good. After all, beauty is in simplicity, is not it? The application stands out against the background of others really simple and not overloaded with the interface, which sometimes we do not have enough in analogs.
After all, it happens that you find an incredibly functional program, it does not matter whether it's a camera or something else but the appearance completely discourages any desire to use it. With Footej Camera, this does not happen. Everything is simplified as much as possible and understandable but it does not affect the functionality at all.
In the program settings, you can turn on/off the flash, configure the white balance, adjust the exposure, activate the burst mode and HDR. Also, this menu can contain other parameters: ISO setting, shutter speed, and focus but everything depends on the device.
Key Features
Good photo and video quality.
Uses the Camera2 API (on its supporting devices).
Separate focus and metering areas (if maintained by the device).
Built-in gallery.
Continuous shooting.
Creating GIF animations.
Slow Motion shooting.
Manual ISO control, focus and shutter speed (if maintained by the device).
Shooting in DNG/RAW format (if maintained by the device).
Snapshots while recording a video.
Image stabilization (if maintained by the device).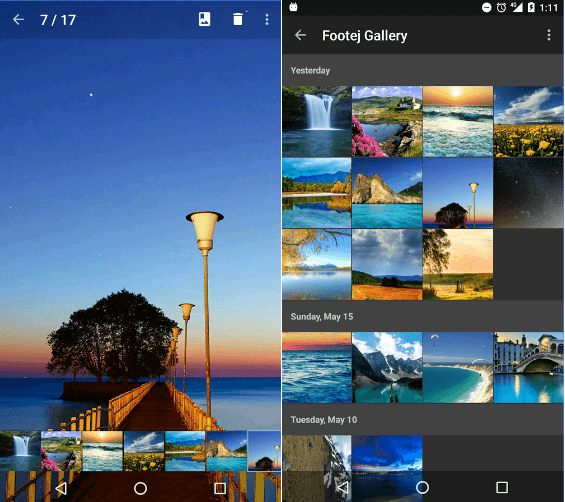 Inside the application there is an opportunity to buy a premium version, which unlocks such features:
Serial shooting interval less than 500 milliseconds.
More than 20 pictures in a series.
Best quality JPEG.
Reduction in flicker 50Hz (Europe) and 60Hz (Asia).
Duration of video recording more than 5 minutes.
Image Histogram.
GIF animation of high resolution.
If you do not need these features, you can safely use the free version, there is no advertisement in the application.
About the most important
The highlight in any such application, of course, is the quality of the photo and video. And in Footej Camera, there are no problems with this. The images are of very high quality and gratuitous.
The result
We can definitely recommend the application to anyone who is looking for a replacement for a standard camera because it's simple, beautiful, intuitive, and contains everything that should be in an application of this type and even a little more.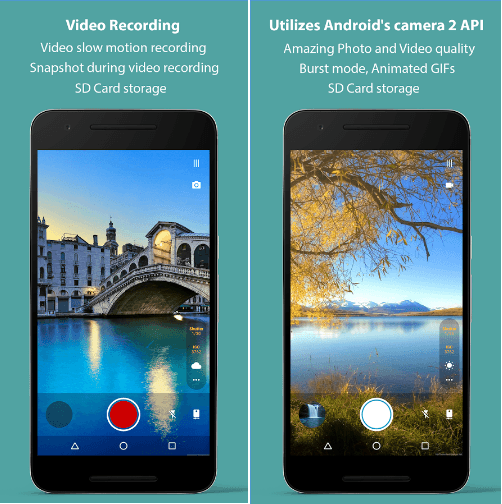 Downloads: +500000
Customers rating: (4.3 / 5)