[content_container max_width='1000′ align='left']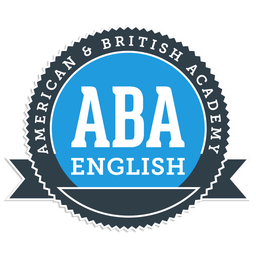 Use [thrive_highlight highlight='#1e73be' text='dark']ABA English [/thrive_highlight]app to teach not only the basics of English but also communication at a professional level. This tool has a whole range of advantages. ABA English online school received the Reimagine Education Award for the best educational application in 2015.
After registering on the site or in the application, the user gets access to 6 of the 144 mini-films – for the first lesson for each level, as well as for all 144 grammar lessons – these materials will always be available.
In the application, you also choose your level of preparation in the language knowledge. For each level, there is a set of exercises. Here it is worth noting that the lion's share of data for these exercises is downloaded from the Internet, that is, you will not be able to practice offline.
There are 6 levels in ABA English: Beginners, Lower Intermediate, Intermediate, Upper Intermediate, Advanced, Business. They correspond to A1-C1 levels in the Common European Reference Framework (CEFR). At the end of each level, a test for a student is expected, and after passing the test – you can download the official certificate.
Exercises prepared by the developers use almost all the technological capabilities of the smartphone: you watch video (with subtitles and without), listen to notes, write in English, pronounce phrases in English into a microphone and the application analyzes your pronunciation … in general, at the moment, this is the most advanced application for learning English (in our opinion).
In the paid version, tests, tutor support, and "listen-record-compare" exercises are added. Subscribers of the free version are constantly offered discounts for a paid one – for a month, three, six months or a year, so it makes sense to first register on the site, find the required level, and make sure that this method of submitting the material works for you, and then use the special offer.
Features
More than 18 million students worldwide and 30 years of teaching experience are the best evidence of effectiveness. Learning English with American & British Academy, you can independently distribute hours of classes, regardless of location.
The full ABA English course consists of 6 levels and includes 144 standard life situations. In turn, each situation lasts 4 hours.
Each level consists of 24 modules, which are divided into 8 sections (Speak, Write, Play, Video, Exercise, Vocabulary, and Testing).
The course includes written and oral exercises, dictation and tasks to improve listening skills.
The duration of each level is from 80 to 100 hours.
Short films with subtitles in 7 languages in total: Spanish, French, Portuguese, Italian, German, Russian, and English.
An unlimited number of consultations with the teacher.
British and American pronunciation.
The technology of voice recognition (listen-record-compare) to achieve pronunciation, as a native speaker.
The course serves as an excellent preparation for the TOEFEL and First Certificate exams.
Free test to determine the level of English.
The course is fully compatible with Android mobile devices.
Recommended browsers: Google Chrome and Mozilla Firefox.
Management. The application will be pleased with a modern and well-organized interface, access to which is carried out with simple touch commands. In addition, developers are constantly updating the program, given the significant number of competing applications.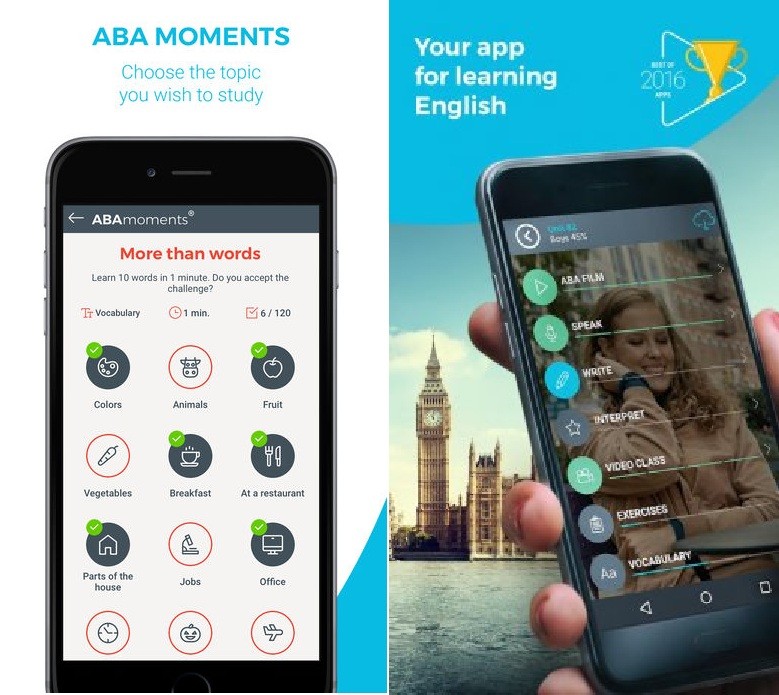 Downloads: +10000000
Customers rating: (4.4 / 5)

Check also [thrive_highlight highlight='#81d742′ text='dark']17 Best motivational apps for Android.[/thrive_highlight]
[/content_container]