Do you want your work team to be in touch all the time? If your answer is "yes", we have to present to you a magnificent tool – MyChat.
But what is the major goal of this software?
MyChat is a top-grade enterprise messenger that enables coworkers to send messages and files to each other immediately. Plus, the program works with various platforms – Windows, Mac, Linux, Android, etc.
In MyChat, users can carry out a great variety of tasks. Below, you will find the most interesting ones:
Share instant messages or documents
Make free video or voice calls
Integrate with Active Directory
Send alerts to chat users
Use animated emoticons
Filter foul language and obscene expressions on the server
The program runs fast and steadily, as it boasts a very straightforward navigation system. So, you will not need any professional skills to manage this tool.
Furthermore, the developer guarantees 100% security, as the program supports SSL encryption. This is certainly a great bonus!
There is no need to worry if your coworker is not online, as this program does not ask for a constant Internet connection. Therefore, users can use this tool wherever they are – anyway, all your messages will be delivered in time!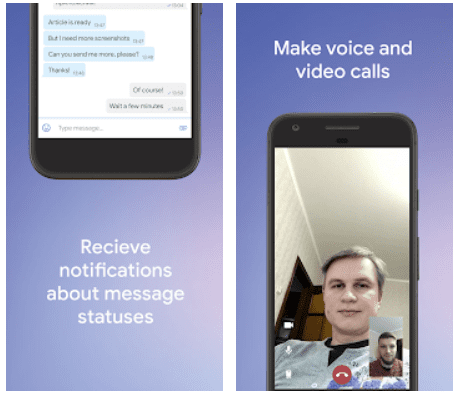 In addition to the aforesaid, the program is pretty lightweight, that's why the installation will not last too long.
Moving on, the program allows users to use a Kanban board where you can create and assign tasks to employees, manage your projects, instantly notify people about changes, and so many other things.
As a whole, the majority of users truly like this application, as we have not found any negative feedback.
Summarizing all the points mentioned above, MyChat will provide you and your teammates effective working process. Excellent tool for all companies and enterprises!