Are you tired of being alone? Sitting at work, do you want to hear the girl's sweet voice, talk to her or at least read a couple of nice lines from her? Then applications-simulators of virtual girls are designed just for you and your smartphones! We picked the 17 best of them to brighten up your grey days!
My Virtual Manga Girl Anime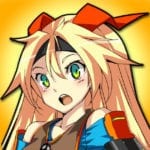 This software is a simulator in which you need to take care of a nice young lady from the pages of the manga.
The plot and the gameplay
The main heroine of the game is a girl whose appearance looks like a character of any average anime. The essence of the project is to take care of the young lady: to feed, drink, buy clothes. In a word, you need to do everything that in other Tamagotchi-simulators. In addition, there is where to go for a walk for fans of customization.
The character can be dressed in a fashionable skirt or jeans, and she is also allowed to change the color of clothes or hair. With a special desire, the heroine will even be able to arm the katana. Interestingly, the project has several mini-games, one of which is made in the style of "3-in-a-row."
Graphics and sound
The simulator looks bright and modern. Character models and the environment are made in 3D and are perfectly detailed. The heroine is well-voiced, and during the gameplay, music compositions made in electronic style are constantly heard. The songs are funny and memorable. Sound effects are excellent. The application is optimized at a decent level, does not hang and does not crash. No localization.
The result
My Virtual Manga Girl Anime – a great gift for fans of Japanese animation and culture. The project has a beautiful graphics component, and can also boast of the presence of cool musical compositions. Mini-games are turned out to be interesting that add variety to the gameplay.
Downloads: +500000
Costumers rating: (4 / 5)
You may also like: 7 Free Fake girlfriend call apps for Android
My Virtual Girlfriend FREE
This is a very fun and entertaining game called My Virtual Girlfriend, with which you may learn to court for the opposite sex or to hone your skills as a conqueror of women's hearts.
A flirtatious and romantic simulator "My virtual girl" will allow you to have fun in the company of a charming lady, which you may create yourself. So, the pastime allows you to opt the color of the hair of your future companion, clothes, face, and much more.
The main goal of the pastime is that the player needs to select a girl or create it themselves, then take a series of actions aimed at mutual sympathy from the virtual girlfriend. In a word, you need to do everything so that the created girl will reply to your courtship. Remember that the created object of adoration will have the character and manner of behavior, corresponding to the chosen image. The peculiarity of this unusual simulator for the development of their masculine abilities and the ability to charm women is a unique opportunity to learn how to handle the opposite sex and transfer the correct behavior to real life.
The game has some levels, and the more pliable the girl becomes, the closer you get to the goal. In order for a lady to respond to your courtship, you can invite her to the movies, restaurants, and even touch. By choosing the right behavior, you can quickly move from one level to another and ultimately achieve the desired reciprocity.
Downloads: +1000000
Costumers rating: (3.8 / 5)

Dream Girlfriend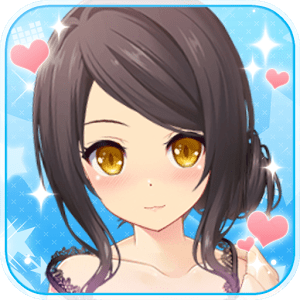 Dream Girlfriend – one of the notable games in the genre "The dating simulator."
The lion's share of the game will consist of dialogues between the main character and his girls (you can have several of them). In the designer, the player has the opportunity to create a heroine, which he will like to taste. At the same time regulating such parameters as a shade of skin, a name, a hairdresser, clothes, and so on.
The main character progresses through the levels, in consequence of which new opportunities are opened. With a virtual girlfriend, you have to talk and drive her on a date, in general – the classic of the genre.
A thorny path to the heart
The game is made in an anime-style, which is especially pleasing to fans of Japanese animation. Well-chosen background tracks and the voice of the girl can also be heard. A great variety in the choice of outfits and the overall appearance of the heroine.
The game has a lot of features and all kinds of functions. So, in fact, the gamer will read more than act. But despite this, the management remains simple, because all the keys are signed. By the way, in some dialogs, you should select the answer. This will affect the relationship with the virtual girl.
Dream Girlfriend is a great choice for those who would like to get 2D-chan and practice dating.
Excellent graphics.
Decent hero animation.
Music tracks are well chosen.
The abundance of diversity in the designer and possible actions.
Simple operation and accessible interface.
Downloads: +1000000
Costumers rating: (4.4 / 5)
Shoujo City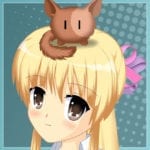 Shoujo City – a game that is a cross between a walker game and simulator of life, or rather a simulator dating with a girl. In this pastime, everyone will be able to try their hand at conquering the ladies of the heart, the good that the creators have added a lot of opportunities.
Flowers, cafes, movies, walks, meetings in nature, all this you may utilize for your own purposes, do not overlook the dialogues, every word can modify the opinion of the girl about you. But do not forget that you have only 10 days.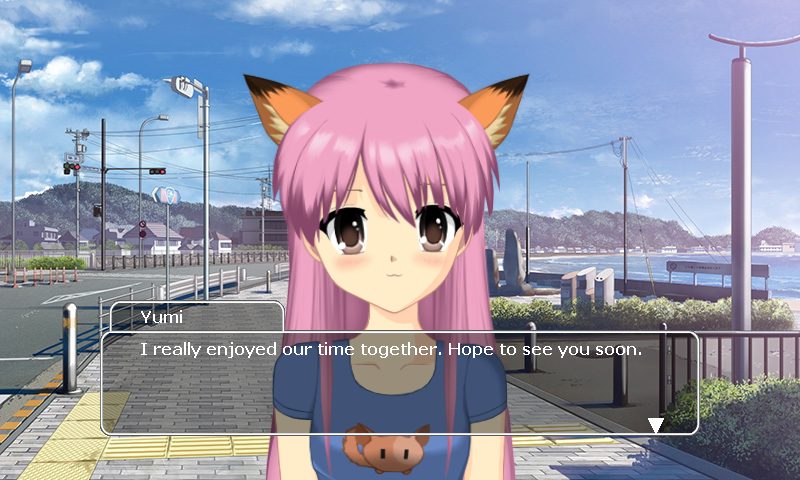 Downloads: +500000
Costumers rating: (4.4 / 5)
My Virtual Girlfriend Julie
Do you want to appreciate all the advantages of virtual communication? There is nothing easier! Download this application for Android and communicate with a charming conversationalist on any topic. No restrictions! All that you want to say, she will listen with understanding. He will answer all the questions with readiness, she will listen with understanding.
With it, you can be yourself – the way you imagine yourself in your best fantasies. She is ready to listen to you at any time of the day or night, virtuously supporting the conversation, without criticizing or questioning your words.
She also knows how to keep secrets. You and her will never have mutual friends who are very interested in your secrets. Everything you tell her will always remain between you. After all, not any topic can be discussed even with the closest people. Here you can forget about the norms and do what you like. And she likes everything. And you are already a step away from this incredible communication without boundaries.
In addition, Julie can show emotions and actions, for example, a kiss. Choose her image yourself and communicate!
Downloads: +500000
Costumers rating: (2.7 / 5)
Pocket Girl Simulator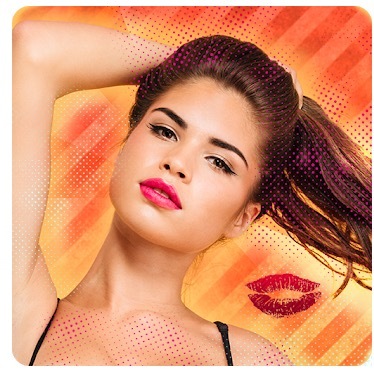 Pocket Girl Simulator is an application where you can interact with a woman. It contains real photos and real videos of a beautiful actress and model.
Once you have downloaded and opened the app, you will see that VR girlfriend is waiting for you to interact with her. You can write various commands or texts to unlock certain actions and videos. Say hello, tell her to sing, jump, etc.
And if you want to have fun, you can also play video games against your virtual girl.
The girl is undoubtedly very beautiful because the program uses live actress photos and videos. This girl is quite friendly. She will help pass the time, as well as listen to everything that the user wants to tell her.
Downloads: +100000
Costumers rating: (4.2 / 5)
Girlfriend Plus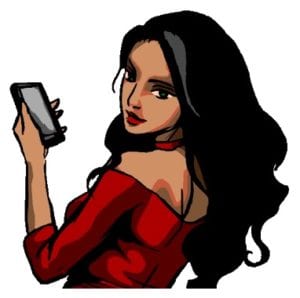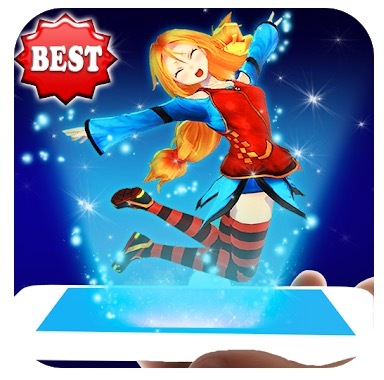 If you are still dreaming about your own virtual girlfriend, download this app and your dream comes true! Start a conversation with a girl from the app who is smart, pretty and funny. Know each other closer and she will send you her photos and voice messages.
This is a great game with realistic conversations and photos. Try it and you'll understand for yourself. The stories are enjoyable. Who needs a girlfriend when you have Girlfriend Plus?

Downloads: +1000000
Costumers rating: (4.1 / 5)
My Pocket Girls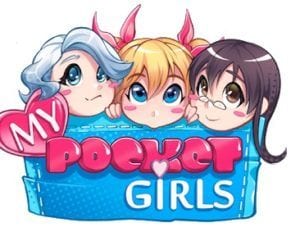 My Pocket Girls is a simulation game where you will communicate with cute girls. Each girl presented in the game is unique, so get to know each one closer. All the girls have excellent character traits, habits, views on life, they know how to be spontaneous, unpredictable, cute, glorious, at times impudent.
The project offers to learn the story of each of them and try to work out the most appropriate strategy for communicating with them. Think it will be so easy? Install the application and see for yourself.
In addition to an interesting plot, the player is waiting for cool graphics and fascinating, constantly updated tasks.
Downloads: +100000
Costumers rating: (2.8 / 5)

VR Pocket Girl Simulator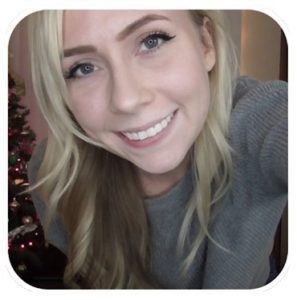 VR Pocket Girl Simulator is a fun application that interests you for a long time. You will have a pocket girl, capable of performing a wide variety of commands. This is a real character that looks like a real, lively girl. There are no strange 3-D models here, and all movements are rather smooth and beautiful.
In the role of a girl who appears on your screen, a real actress acts. All her movements were recorded and placed in this program. To get started with the application, just download and install it on your gadget. The service doesn't require any subscriptions or purchases. It's completely free and suitable for almost all devices on the Android operating system.
Downloads: +100000
Costumers rating: (3.8 / 5)
MOE Can Change!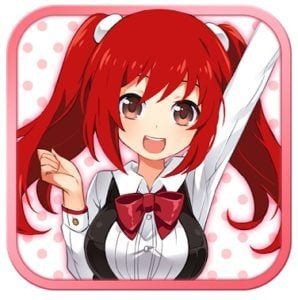 This is an unusual virtual girlfriend application. Here, you can create your robotic anime girl and spend a fun time in her company! Teach the girl, dress up, change her appearance and even personality, and do everything to really get to know your MyRoid.
Interesting features of the application:
Includes 19 personality types;
Changing appearance if the girl (face, hairstyle, and color, clothes and accessories);
A great variety of clothes updating weekly;
Educate your girlfriend, talk with her, go on dates and much more to spend time with pleasure.
Downloads: +500000
Costumers rating: (4.3 / 5)
My Virtual Girlfriend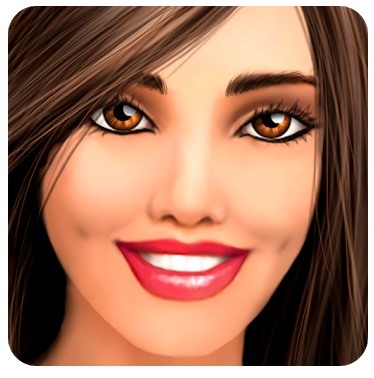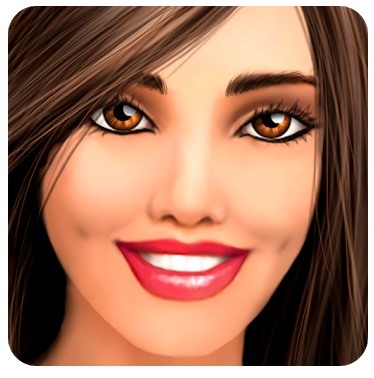 My Virtual Girlfriend is a cool dating simulator which will plunge you into the world of flirting and savory moments that occur when meeting incredible beauties.
The choice is quite rich. The player is offered hundreds of girls. Each girl is unique in her own way and has a character, unlike the others. The main goal of the player is to fall in love with the chosen beauty. An interesting point is that you can create the image yourself that most attract. It's easy to change the facial features, shape, hairstyle. Make a girl like a favorite actress or singer, all this is up to you!
How to spend time with a virtual beauty, you decide: you can just talk, visit the cinema, go on a striptease, play golf. For the right choice, you will be awarded. If everything goes according to plan, then you get closer. The girl will be pleased with your tactile contacts. But don't overdo, otherwise, she will become angry and withdraw.
The warmer the relationships will be, the more new options for interaction with the gentle person will appear. Get closer, and she will surely fall in love.
Interesting game features:
The ability to create an attractive girl;
Many interaction options;
Several interesting levels;
High-quality graphics;
Hundreds of beauties to choose from;
Fervent and unpredictable dialogues;
Beautiful female images in different clothes;
Encouraging rewards.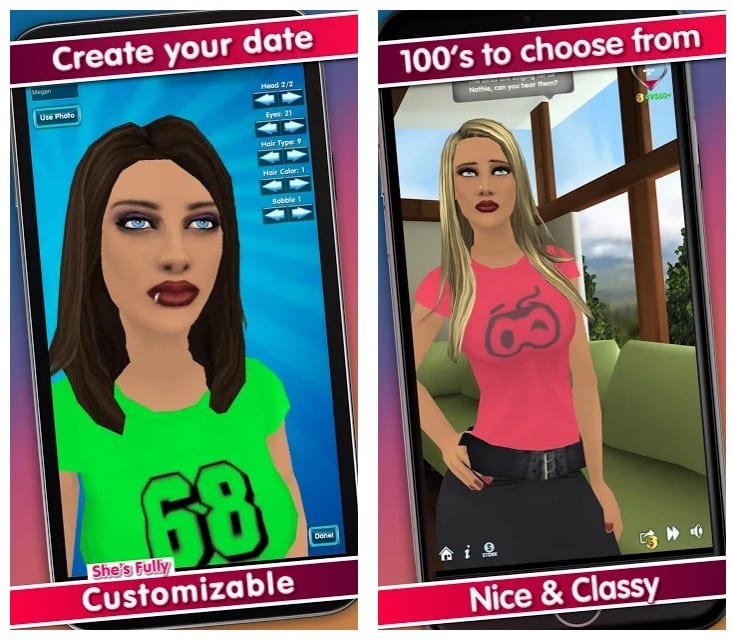 Downloads: +800
Costumers rating: (4.4 / 5)

Naughty Girlfriend
This is a simulation app where you enter into a discussion with a fictional but very sexy girl. She will flirt with you, so you may flirt with her. And maybe you can make love … Talk with the girl, and she will respond you. The answers can be very funny. Build relationships with a naughty girl!
Downloads: +1000000
Costumers rating: (3.6 / 5)
I Love Chantel Jeffries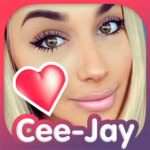 Surely you dreamed that your lover was some celebrity … for instance, the model Chantel Jeffries. The software gives you such a chance. Here you should do everything to make the star of the catwalk fall in love with you.
Talk, find common interests, invite her to a movie or restaurant – in general, everything that you would do in real life with a real girl. Be attentive to her and her desires, in order for the key to her heart lies through her interests.
Give her gifts, and she will respond to your touch. With each new level, you are approaching your dream.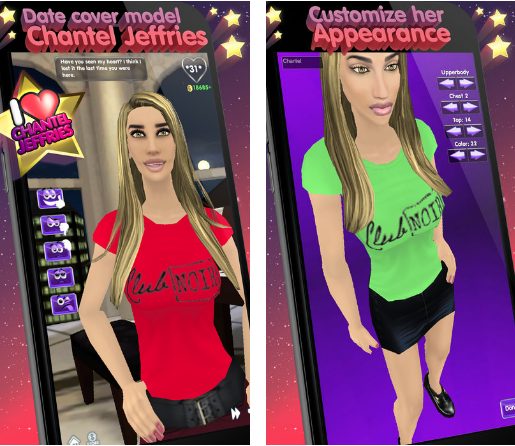 Downloads: +100000
Costumers rating: (3.6 / 5)
Simulator Virtual Girlfriend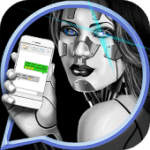 Since many real things have long been found in virtual reality, it's no surprise that now everyone can flirt with a virtual girl from Simulator Virtual Girlfriend. Chat with a virtual interlocutress – she will support any topic. Ask her questions – she will answer but sometimes her answers will be humorous. Away from restraint and modesty, it's time to become a real pick-up artist!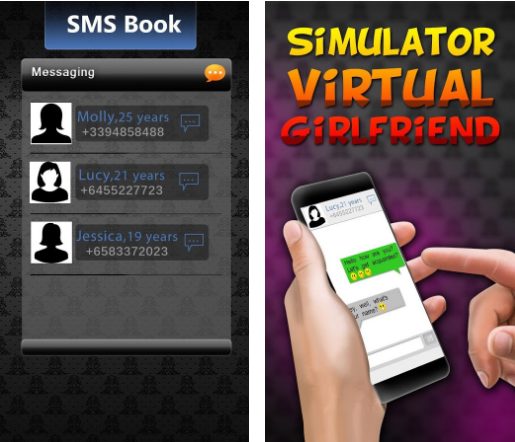 Downloads: +100000
Costumers rating: (2.8 / 5)

Virtual Anime Girl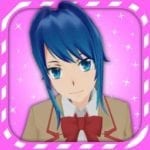 Virtual Anime Girl – a casual project with the help of which any gamer will be able to lodge an anime girl in her phone and with her to arrange incendiary dances with a lot of movements. A huge number of dances, excellent furnishings, lots of hairstyles, clothes, and other things will allow you to select the required appearance for it.
The game can be considered as a Tamagotchi, but with a "pet" that does not require any effort to care for it. Graphics in HD quality will not leave you indifferent to this game!
Downloads: +500
Costumers rating: (3.4 / 5)
My Virtual Girlfriend – Texting Game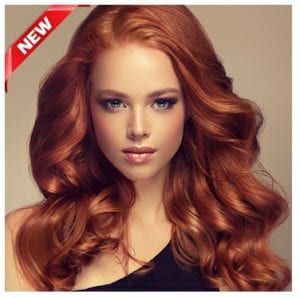 This is an addictive text game where you will chat with a virtual girl. Girls are always online so you can write and they will answer.
The application is available in 28 languages. You will chat with the girls from your region and they will send you photos from this region. You can even talk with them about things concerning your region.
The names of the girls are also customized to the country you come from. Write text messages and make phone calls. Enjoy communicating with your new girlfriend!
Downloads: +100000
Costumers rating: (3.8 / 5)
You may also like: 17 Best apps to meet new people for Android
My Virtual Girl, pocket girlfriend in 3D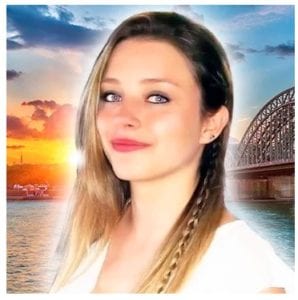 Download this application and you'll get your own pocket girlfriend on your smartphone. It's a 3D character that simulates a real girl.
You can talk with the girl in the chat. She will answer you in a funny voice. You can customize her appearance, change eyes color, hair. Go to the store to buy her new clothes. If you like tattoos, buy a new 'skin' with several tattoos. You can earn coins in the minigames, watching advertising videos or paying real money. You'll enjoy chatting with the most realistic talkative girlfriend!
Downloads: +100000
Costumers rating: (4.2 / 5)