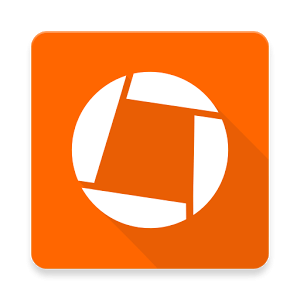 Genius Scan is a useful Android application developed by The Grizzly Labs. Take advantage of a reliable utility to create high-quality photocopies!
Capabilities
The algorithm of operation is extremely simple and involves the use of a camera on your device. Just start the application and activate the scanner. Automatic recognition will do all the work for you! A special feature of the application is that instead of the usual photo, the user receives a full PDF file that can be easily edited. By default, the image is saved in JPEG/PDF format at the maximum resolution (usually about 1 MB). If necessary, the file can be "lightened" several times but with loss of quality.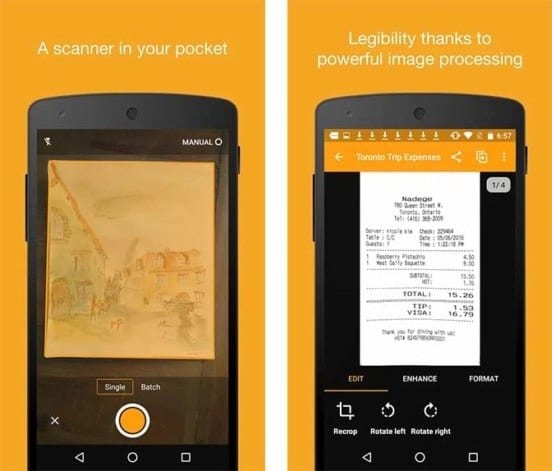 The built-in editor assumes a change in scan size and the definition of visible borders. That is, no matter how crooked you are photographed, the document will still be aligned, with the highest precision (although you can correct the frames yourself). Then you can turn on color improvement filters: color and black and white. They significantly improve the quality of the scan, so that the text will be as clear and precise as possible.
Close integration with cloud services allows instant sharing of created documents and significantly saves time for further processing. The export functions of Genius Scan are one of the most extensive. Documents can be sent to the "clouds" (Box, iCloud Drive, Dropbox, OneDrive), Evernote notebooks, to FTP or WebDAV servers, social networks (Facebook, Twitter), fax or e-mail. Most of these services, however, will be supported after Genius Scan + payment. After making an internal purchase, you will also find a very convenient auto-send function and the ability to import PDF from other applications.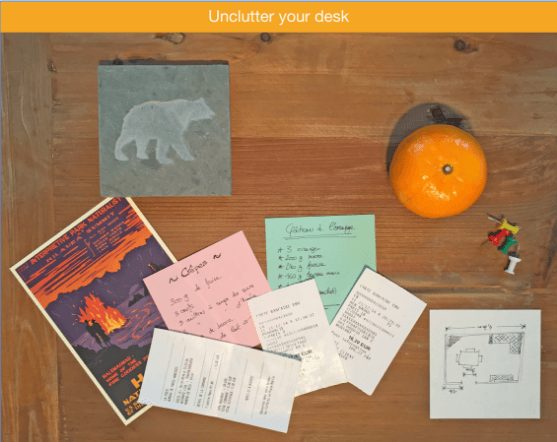 The application supports key functions for scanning, converting, and sharing documents. It also has functions for improved scanning of things such as school boards, notes, and other items, which can be useful when digitizing. Scan mode does not require additional settings and provides comfortable operation with the program.
The result
Genius Scan is a useful office utility that perfectly fits into the device of a business person. Instant scanning of documents and quality conversion to PDF format are the main advantages over competitors.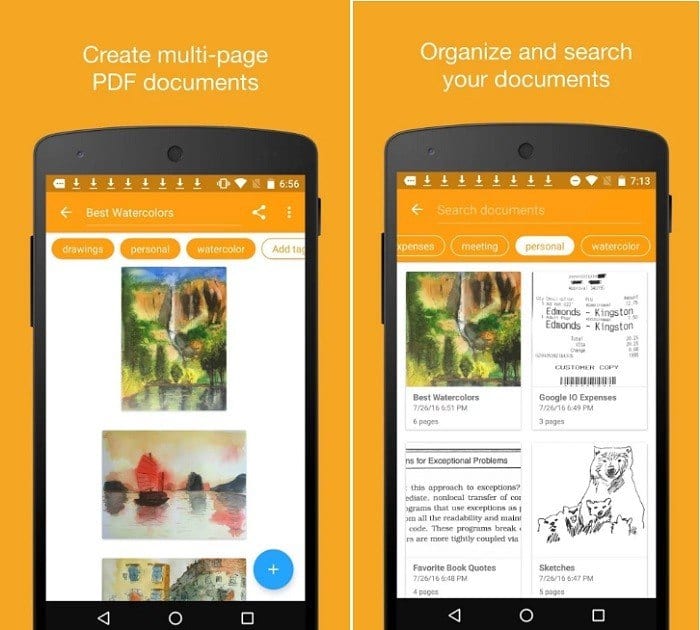 Downloads:+1000000
Customers rating: (4.4 / 5)
You may also like: 9 Free Barcode scanner apps for Android