Test your knowledge by answering questions the fastest in Quiz Party 3D. Do you like quizzes? Then take part in 3D competitions.
You may also check the multiplayer puzzle games.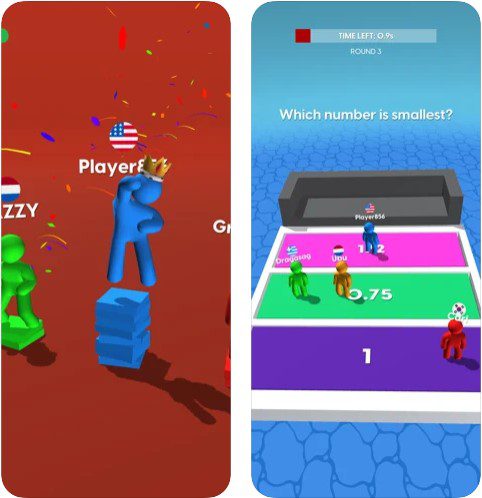 In Quiz Party 3D, players from different parts of the globe play for 3D men. The competition consists of 5 stages where you should show the flexibility of your mind to answer faster than anyone else, advancing your little man to the finish line. With correct answers, you get closer to victory!
Each stage is unique and makes your brain sweat. Not only do you need to answer the questions correctly, but you will have to be able to quickly switch from one mechanic to another. With each game, the order of rounds will change, so you will always have to be on your guard!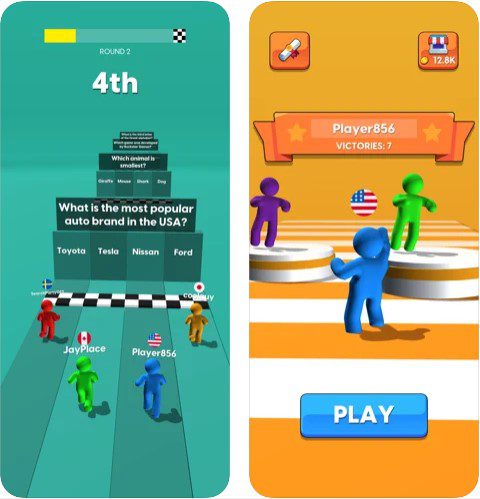 The little men are animated and constantly moving, and are controlled by you. For example, in a round called Trap Door, you should move your little man to the platform with the correct answer. If it is incorrect – you will fall into the abyss and will not be able to go further. In the Dash round, you will participate in the race and move the man to the pass with the correct answer.
In order to find more easy and funny games, you can check the list of indie game apps.
At the end of each round, the winner is displayed on the screen, and at the final stage, you can see the points of all players. The game will not let you get bored, the questions will broaden your horizons and allow you to remember what has long been forgotten.