[content_container max_width='1000′ align='left']If your smartphone does not have a place to install new applications, transfer the old ones to the SD card. The circumvention of the related restrictions is quite simple.[/content_container]
How to transfer applications to a memory card with standard tools
The function of transferring applications to the SD-card appeared in Android 2.2 and disappeared in Android 4.4. However, in some firmware, it's still there. So try it.
Go to Settings → Applications. Select the application you want to migrate.2. In the settings window, click the "Move to SD card" button.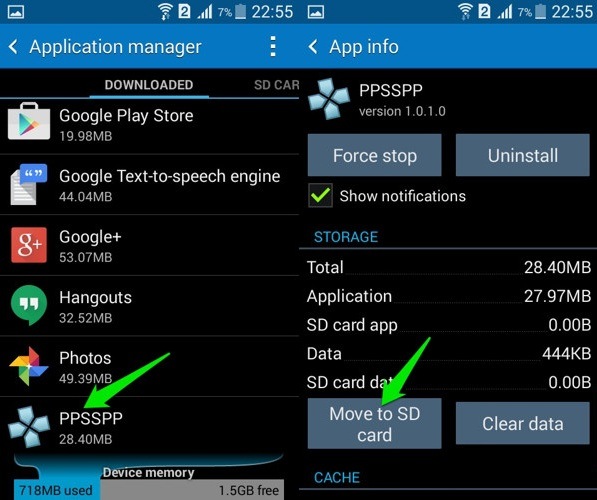 Remember: any developer guarantees the stable operation of his application only if it is installed on the internal drive.
[thrive_custom_box title="" style="dark" type="color" color="#81d742″ border=""]This method will not work to move the system apps, widgets, live Wallpapers, and alarms.[/thrive_custom_box]
In Android 6.0 and above, a fundamentally different way of working with an exterior memory card appeared. Adoptable Storage permits you to utilize the card as part of the interior repository. However, with some limitations.
The system will automatically format (and therefore do not forget to copy all data) and encrypts the SD card to ensure the security of information. So inserting a card into the computer will be useless. Music, photos, and documents can be opened only from the phone.
To activate the Adoptable Storage function, open the phone adjustments and select "Memory". Click on the SD card, and then select "Settings" → "Format as internal memory" → "Erase & Format". Select "Use as internal storage", and then "Next" and restart the phone.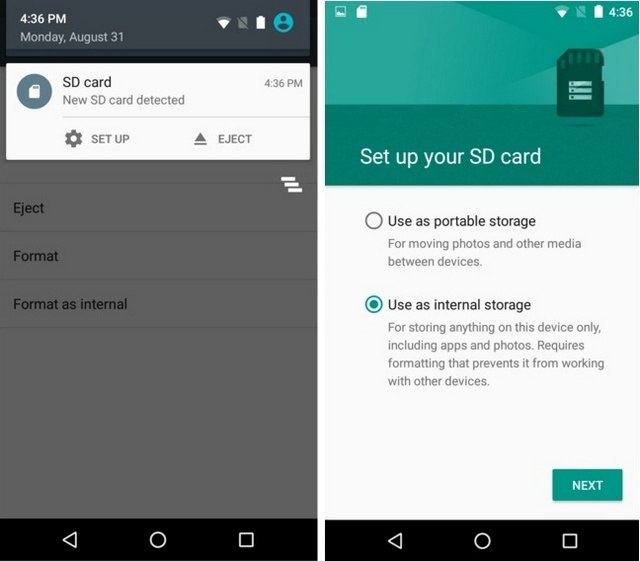 After these actions, the "Memory" tab will appear in the menu of third-party applications, with which you can shift the applications to an external card.
Just remember: the method may not work in some firmware. In this case, special applications will help.
Check this: How to empty trash on Android