Are you struggling to find a way of taking time-lapse pictures with the camera on your smartphone? The market offers just too many apps for that and they don't deliver what they promise.
You may also like: 9 Best Mouth Talking Apps for Android
Either the timer isn't working well or they make time-lapse videos but no pictures… We reviewed most of the time-lapse applications and found exactly what you need. There is an app simply called Intervalometer and it does its job wonderfully.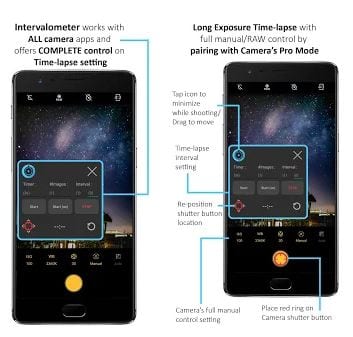 The only thing you have to do to start using this app – download it. It is very clear, with no registration process and all the settings are right in front of you.
Before we get to the settings you have to know that you can use it with remote apps from regular cameras including Nikon, Sony, and Canon. The developers made it multi-functional and suitable for everyone.
As for the options, the app provides control in all of the camera modes. You are not limited in your choice, and whether it is night or manual mode, telephoto or HDR you can still use it.
Furthermore, Intervalometer offers image stacking in post-process. It allows you to take quality pictures in good resolution. It makes the photos so much better.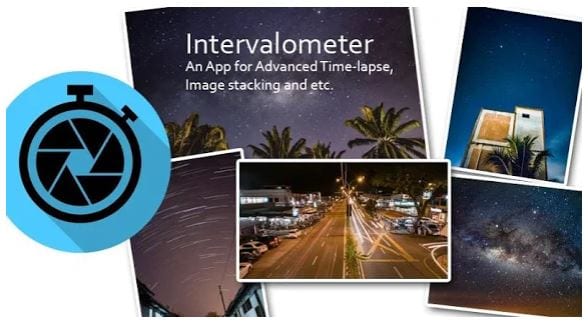 If you a big fan of light painting mode (we are, for sure) then why don't you try the interval features? For this mode, the app has not just one but two of them. Set the interval both to start and stop the timer.
Of course, there is full exposure time-lapse option. You are free to use it either manually or by RAW control. This option has a delay timer, interval time, and a number of shots.
You may also like: 7 Best Health Electronic Records Apps for Android
We tested also the patience of technical support a little bit. They are very friendly and get back to the customer at once. The customer service doesn't leave your questions hanging in the air and is ready to help at any time.
We couldn't find any fault in Intervalometer. It is indeed a fantastic app with a lot of customizable settings. Try it out and see for yourself.