We all know that working out itself isn't enough to get a fit and healthy body. The most crucial part of it is your diet and how you plan your meals. But how is it to navigate in the ocean of tons of information about different diets and workout plans? How to find out which ones are truly worth your attention?
You may also like: 5 Best Atkins Diet Tracker Apps for Android
This app – DWP – Diet and Workout Plan – will provide an individual nutrition and exercise plan that you've been looking for for so long. And if the gym would charge you tons of money for that – this app is absolutely free.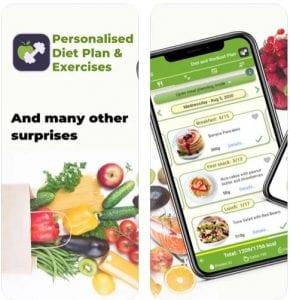 DWP includes tons of delicious and healthy recipes from cuisines all around the world. If you thought that sports nutrition is boring and tasteless, this app will make you change your mind!
Moreover, in the order for it would be easier for you to shop for all those healthy products for your sports diet, there is a section where you can create lists for your grocery shopping. In addition to that, DWP contains essential training and schemes so you wouldn't give up your diet.
You can compile the diet plans up to 14 days ahead. Now you won't go spontaneous with your food intakes therefore eliminating the chance to eat something unhealthy. There is also a tracker for the water intake, where you can measure if you've drunk enough water in a day.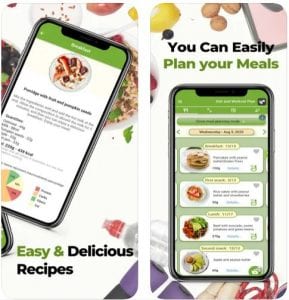 In addition, DWP takes into consideration the uniqueness of each person and therefore, there is a possibility to adjust your eating habits to the plan by this app. That's why the DWP app provides a great number of tips and facts, sports programs, and diet information, which you can find useful for your personal needs.
Not forget to mention the exercise section of DWP – it contains a bunch of workouts for losing or gaining muscles – depending on which fitness goal you are chasing.
What is even better, for those exercises you won't need any equipment – so you can easily do it at home. Why paying money to the gym when you can work out on your own with the same efficiency? Besides, here you can plan all the workouts following your individual schedule of the day – nothing stops you from exercising at night.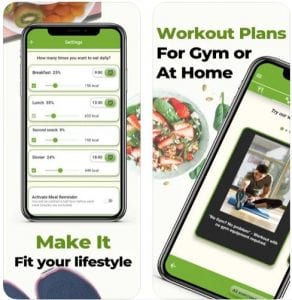 The interface of the app is super easy to understand and use. All the categories divided into sections – one for the meal planning, another is for the workouts and the other contains useful tips. Each recipe includes total information about the portioning and the list of its nutritive elements.
You may also like: 7 Best Slimming World Diet Apps for Android
Summarizing all the points, you will discover that with DWP getting in shape is truly enjoyable and easy. The way this app allows you to compile all the workout and nutritive plans doesn't feel overwhelming at all, it rather motivates you to stick to your new healthy habits for a long time.