In this collection, we would like to share puzzles that can arouse interest with their non-triviality, non-standard approach to business, and tasks that can sometimes be quite interesting.
Let's see what is in this collection, and maybe you will also take a slightly different attitude to puzzles in which you need to act not quickly, but clearly.
Enjoy the list of best jigsaw puzzle apps:
1.TwoDots
This is an exciting puzzle game in which the participant must connect the balls according to certain colors to complete the level. The levels in the game are constantly growing and already there are about 3600 levels in this application.
Every Friday, seven new levels appear, for the passage of which a prize is a given-a postcard. After passing one level, the player moves around the map, that is, each new goes in a strict sequence. In order to get to the next mark on the map, the player must complete the task of this point.
This can be like connecting a certain number of dots of a given color, casting an anchor, or you may be asked to drop anchor, put out the lights, or assemble the desired scheme. You can connect the desired points only vertically or horizontally.
When you collect a very large amount, you can get broken lines or even geometric shapes. When you collect a closed figure, all the dots of a given color are destroyed and if there are dots left inside this figure, they become bombs and destroy eight dots around them.
When the dots disappear, the dots of random colors fall from above.
The player has only 5 attempts to pass the level, if the player cannot pass the level for a given number of attempts, then one life is burned. These lives are restored over time, but they will have to wait. Also, lives can be restored by purchasing, viewing ads, or in a daily bonus.
Features:
Connect dots to each other, drop anchor, line up, make bombs, shoot, and do whatever you want in this puzzle!
Travel through 1360 fun and exciting levels
Exciting fun and thoughtful game interface design merged together in this beautiful game
You will be pleased with the aesthetic minimalist design and relaxing music
Play at a speed that suits you to think carefully about the steps, and not look at the clock like before!
Compete with your friends at TwoDots tournaments on Facebook, beat their records, and get medals!
Line up lines and squares instead of circles to connect all the dots of the same color
The first 10 levels are educational, and then TwoDots develops as a linear story like Treasure Hunt. When you reach level 35, a new Expedition mode appears.
There is no advertising at all in the game, and its style is very captivating with its simplicity and conciseness – you will like it. There are in-game purchases that can help you pass a particularly difficult level… but you're above that, right?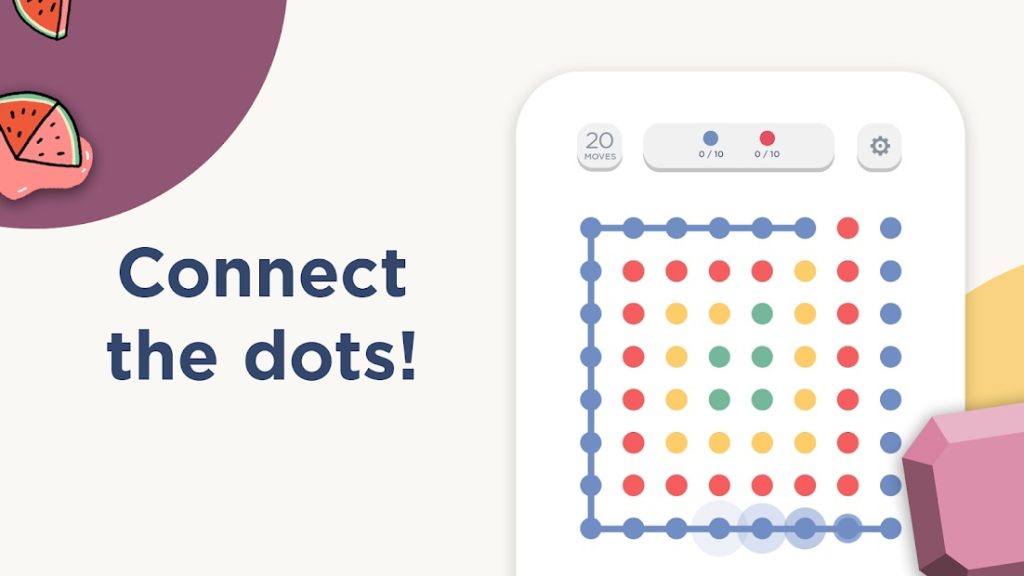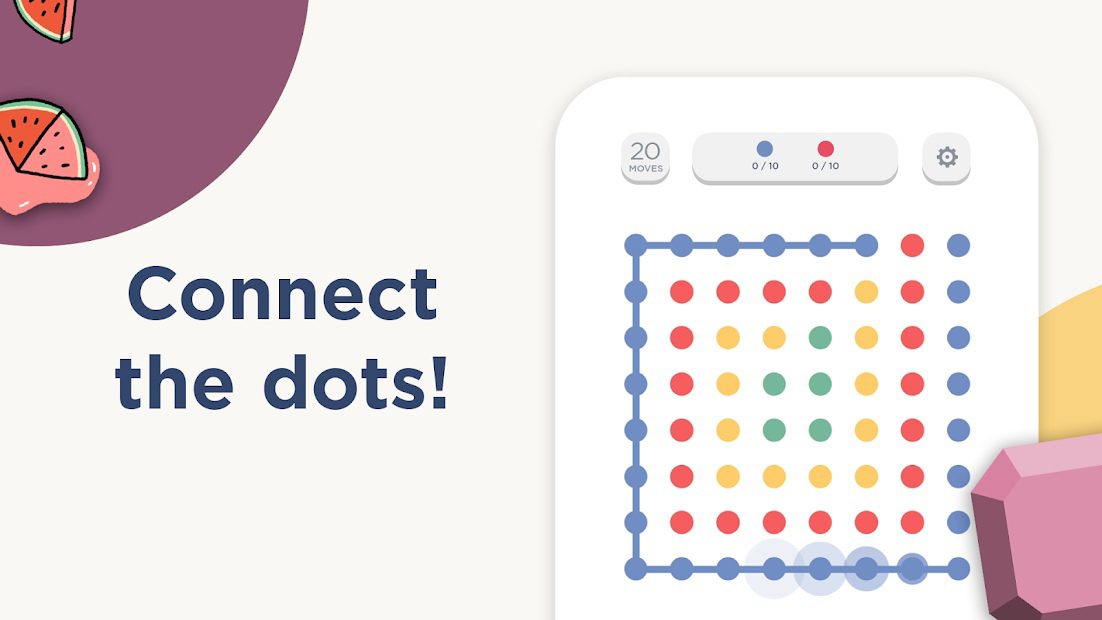 Downloads: 10000000+
Customers rating:

(4.2 / 5)

You may also like: 11 Free Schematic Drawing Apps for Android
2. Puzzlerama
In this application there are many different puzzles for different tastes, you can choose what you like! Be smart and actively develop your intelligence, here everyone will find something to their liking! Increase your IQ and become an expert, acquire logical thinking.
The application presents game modes of different configurations: Assemble the pipeline and deliver the water further in a certain amount of time. With each level, the difficulty only increases, and the time becomes less and less.
Blocks-very similar to Tetris, you have to combine the provided shapes by colors. After you have collected the desired colors, they disappear from the screen. Set records and compare them with your friends. The speed of analyzing actions is necessary for many places of our life.
The passage of the game is quite long and exciting, so get ready for the fact that you will spend many hours without letting your smartphone out of your hands and solving riddle after riddle. It's not free, but the cost is justified if you appreciate the time spent on a great puzzle. This game will increase your ability to analyze and reduce the time for reflection.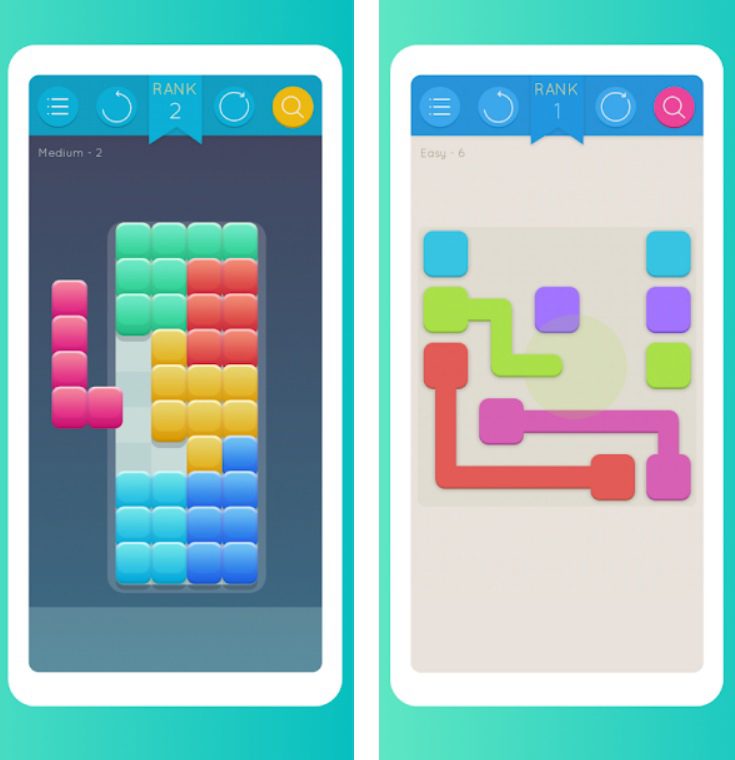 Downloads: 5000000+
Customers rating:

(4.1 / 5)

3. Jigsaw – Jigsaw Puzzle Fun!
Collecting puzzles is a great way to cope with boredom or stress. Although your brain has to work trying to pick up a part so that it fits the overall picture, it's still quite a relaxing game.
Install the game on your smartphone and dive into the meditative process of gathering the puzzle. This will not only get your head straight but will also be a good workout for your mindset.
There are five hundred puzzles that can be put together. These are bright and beautiful pictures that are suitable for any age. Children or adults – it doesn't matter.
Everyone will be pleased to end up with a picture of a magnificent sea view or an amazing orange sunset.
Using the app is very simple. Just select the picture that you like the most and move the puzzle pieces to the center of the screen.
It is also possible to select the number of puzzle pieces before starting the game. You can collect both large and small puzzles. It is up to you.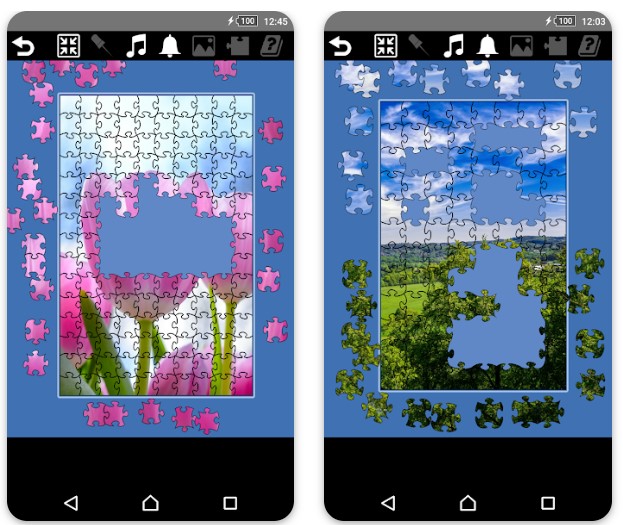 Downloads: 1000+

4. Math
Have you always dreamed of solving complex mathematical puzzles and puzzles?
In this exciting application, you can safely increase your intelligence to a colossal level with the help of mathematical problems and interesting and fascinating puzzles.
The game features many different levels, challenge yourself, find your level and develop! All the games were based on IQ tests and you will be able to track how it grows! Stop killing your free time, invest in yourself and develop your logic, analysis speed, and intelligence!
These Puzzles are based on a mathematical base, and you know perfectly well that everything in this world can be translated into numbers. Discover your mathematical talent and visualization with the help of riddles with geometric shapes, and develop it.
Visualization, numerical methods, and their interactions involve both hemispheres of the brain, which will load the entire brain and expand the boundaries of cognition. This game is adapted for people of any age and knowledge of mathematics.
And recent studies confirm that solving complex problems greatly slows down aging.
In the application, you have to find the relationship of numbers arranged in various geometric shapes, find patterns of series and do many more interesting tasks.
Mathematical problems will greatly increase the level of logic and relationships, playing this game and solving problems, you will be able to quickly find patterns and interconnections and find the simplest and most correct solution not only in games but also in life.
Distinctive features and advantages:
Increase attention, perseverance, and the ability to concentrate and focus on tasks
Help to develop memory and rebuild logical perception, restore order in the head
Allow you to distract from stressful situations and manage them in critical situations
Expand your horizons and open up to new things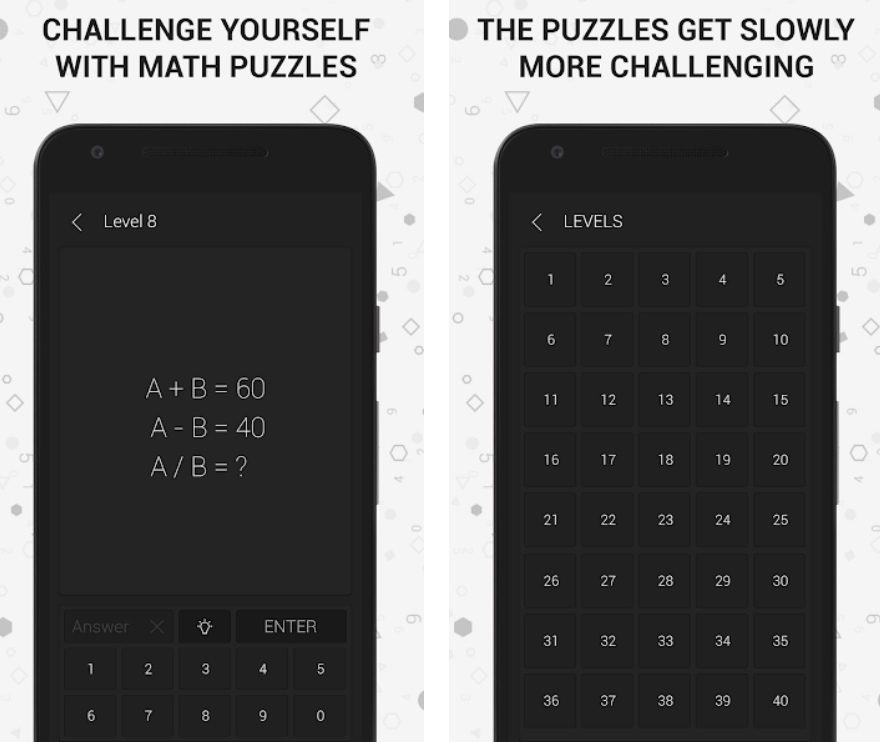 Downloads: 10000000+
Customers rating:

(4.5 / 5)

5. Words of Wonders
This is not just a crossword puzzle, here you yourself have to connect words, focus on small details and find the importance among the general mass!
The game starts with the fact that you are given several letters, as well as one hint that you can spend throughout the game. First, you need to concentrate your attention and look for the words at the end of which the crossword will be compiled. Seems simple?
And now imagine that there are no leading questions, the letters are scattered all over the playing field, and among this total mass, you have to find a certain number of words. You will have to use your whole brain, horizons and constantly replenish your vocabulary.
Sometimes the word is given in the palm of your hand, at other times you will have to dig in and wonder about your brains! After all, you have downloaded not just a game to kill a free evening, develop, improve spelling, become literate people, expand your vocabulary, guess riddles and before your eyes, a set of letters will turn into words!
Try a variety of strategies in this application. It doesn't matter if you will put puzzles together or guess words by word, the main thing is to solve the crossword puzzle and go further! In this game, you will learn new words every time and conquer new peaks.
No platitudes, every word touches on different aspects of life, it sets you up to learn new things and discover the fullness of the world.
Join groups and play with a company of 4 people, share the results on the board in a special section, discuss, spend more time together and learn new things from each other! And interesting puzzles and a clear and simple interface will help you with this.
Download the game and immediately start the task!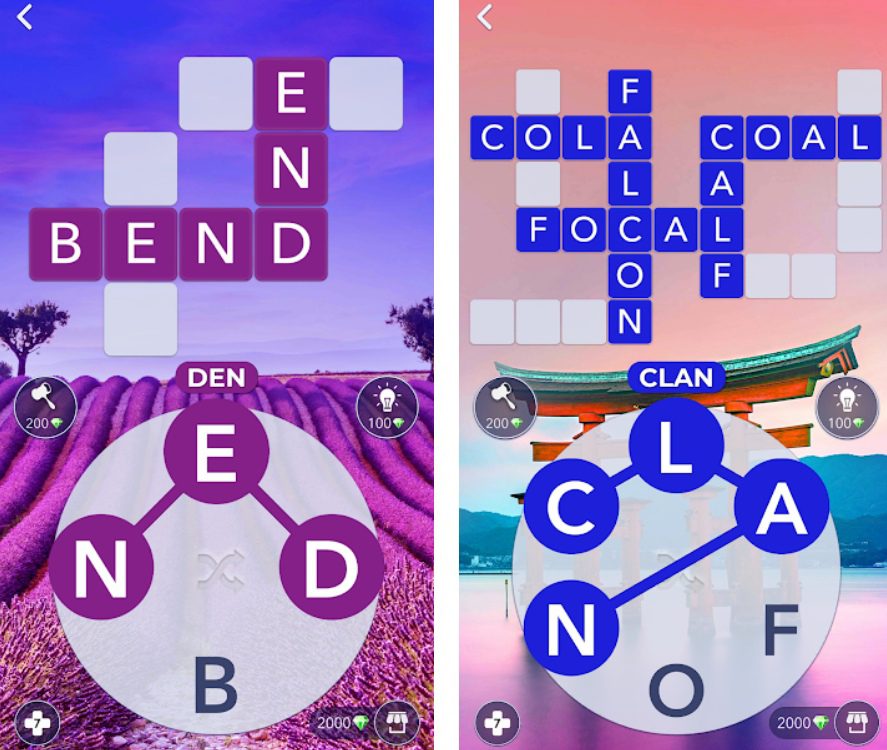 Downloads: 10000000+
Customers rating:

(4.5 / 5)

6. The Room
This application is a very realistic three-dimensional puzzle. We are presented with a multi-level box that hides secret doors and drawers, which the player must gradually find, take keys, nails, cabinet handles, or other fragments from there.
With them, the player can open new doors and face new puzzles. To solve them, the player often needs to manipulate objects, move them, rotate and select the right combinations, which in turn can be found with the help of hidden hints.
When the player manages to solve all the puzzles, a new box opens in front of him. In total, the box has four layers, conditionally the game is also divided into four episodes. The first of which is a tutorial demonstrating how to interact with objects and how to move the camera.
The player can collect found items in the inventory, as well as use a magic eyepiece that allows you to see through objects and find figures hidden in another dimension. Their search is also a prerequisite for advancement in the gameplay.
Solving puzzles with figures from a hidden dimension does not converge with the laws of physics, for example, the player must choose the right angle so that the fragments from the right pattern, so new objects appear out of nowhere or the shape of the box changes.
The game also features a simple storyline in the form of notes from a certain scientist "A. S.", which the player can find as they progress.
In his notes, he tells that he had previously solved all the riddles of the box and learned that its supernatural properties are associated with the ethereal zero elements as he tried to reveal the properties of this material, the scientist slowly began to fall into insanity.
Management is carried out by simple swipes on the screen and double taps on subjects and tasks. As you progress in the game, you find items that will help you get out. And the story is being revealed more and more thanks to the notes left for you.
Each of the parts is quite long and exciting, so get ready for the fact that you will spend many hours without letting your smartphone out of your hands and solving riddle after riddle. Games cost money, but the cost is justified if you value the time spent on a great puzzle.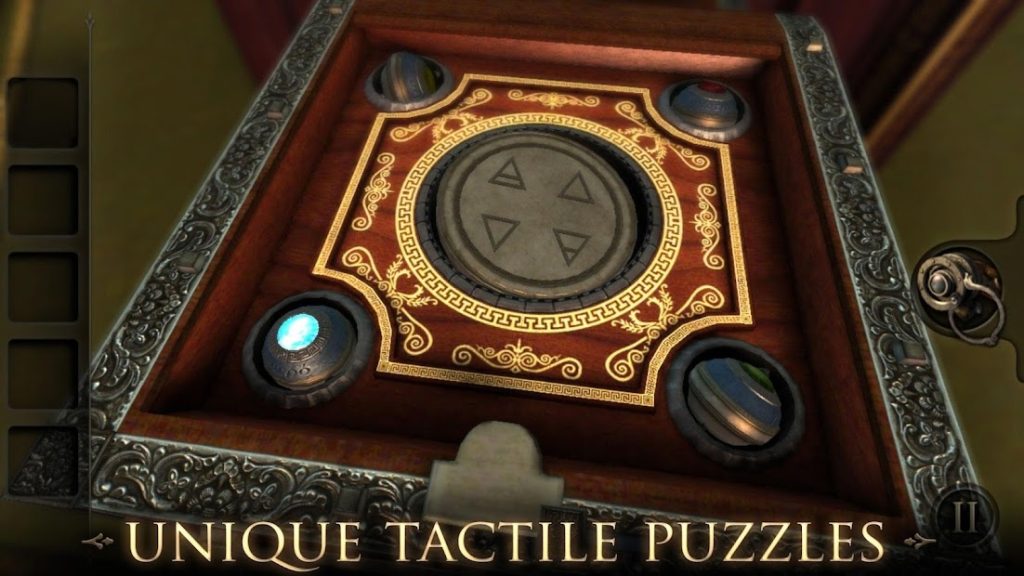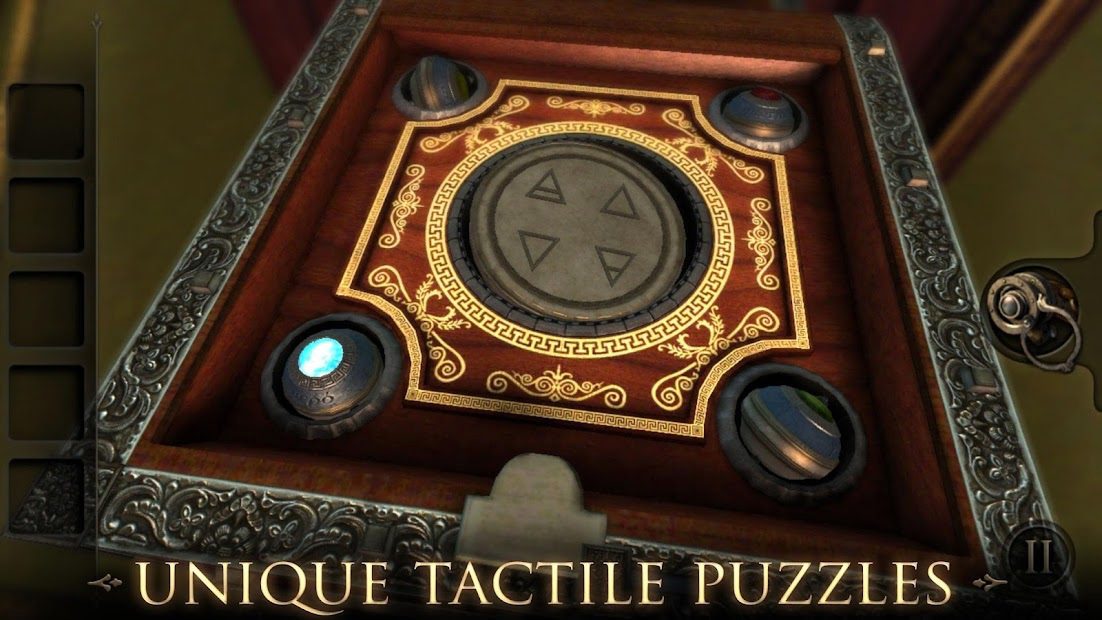 Downloads: 100000+
Customers rating:

(4.8 / 5)

7. FRAMED
The game is made in the style of the 40-the 50s, and the game plays original music in the style of jazz.
The main goal of the player is to arrange the panels in the logical order so that the main character (maybe the main character, since in the panels a Spy in black, Grace or a Lieutenant acts as the main character) is not killed or captured by the police until the end of the level.
If the player makes a mistake, the level will have to start over.
From the beginning, the game seems very simple, but after completing several levels, the game becomes more difficult, and the player needs to spend time thinking and starting the scene itself.
The game also shows a cut scene similar to a movie on some levels after passing, which is why the game looks like a movie.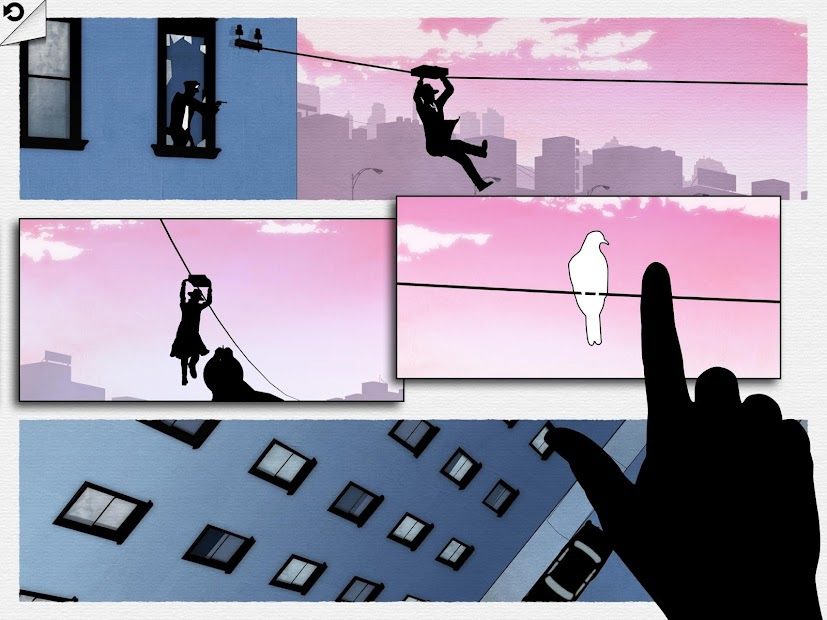 Downloads: 100000+
Customers rating:

(4.6 / 5)

8. Keep Talking and Nobody Explodes
This game will make you face a bomb created by someone who has watched too many Hollywood movies featuring a super-powerful evil genius. The case is packed with modules – from traditional wires that need to be cut to full-fledged Simon games.
Naturally, there is also a massive LED countdown timer, because the bomb makers in games and on television just love them.
To protect yourself from an explosion, this game requires the help of one or more friends armed with instructions (PDF or printout) to neutralize the device. If you play correctly, you don't see the instructions, and they don't see the screen.
That's the interest. You have to explain what you see, and they tell you how to neutralize it. Playing in the company of "fans" is even more interesting.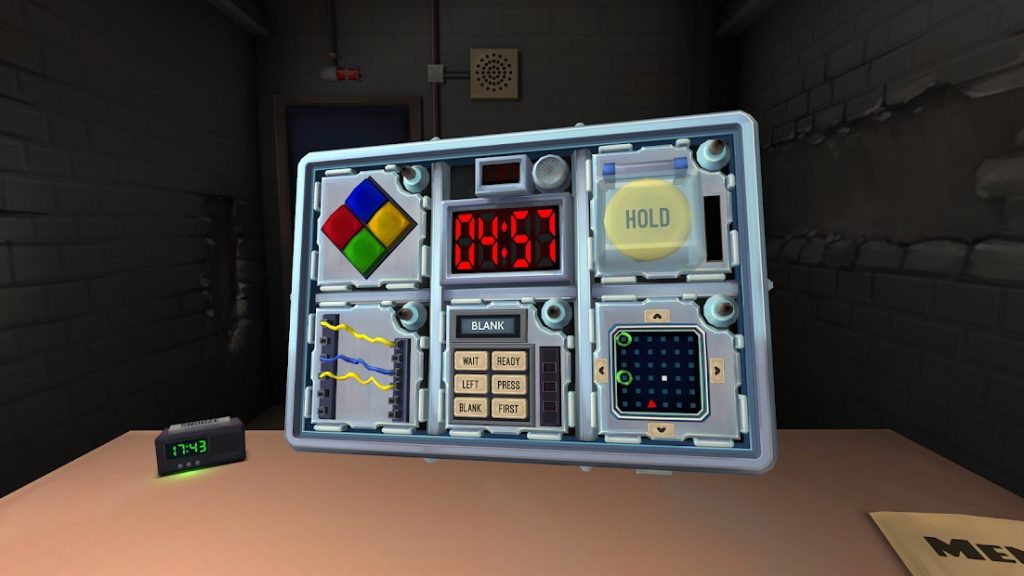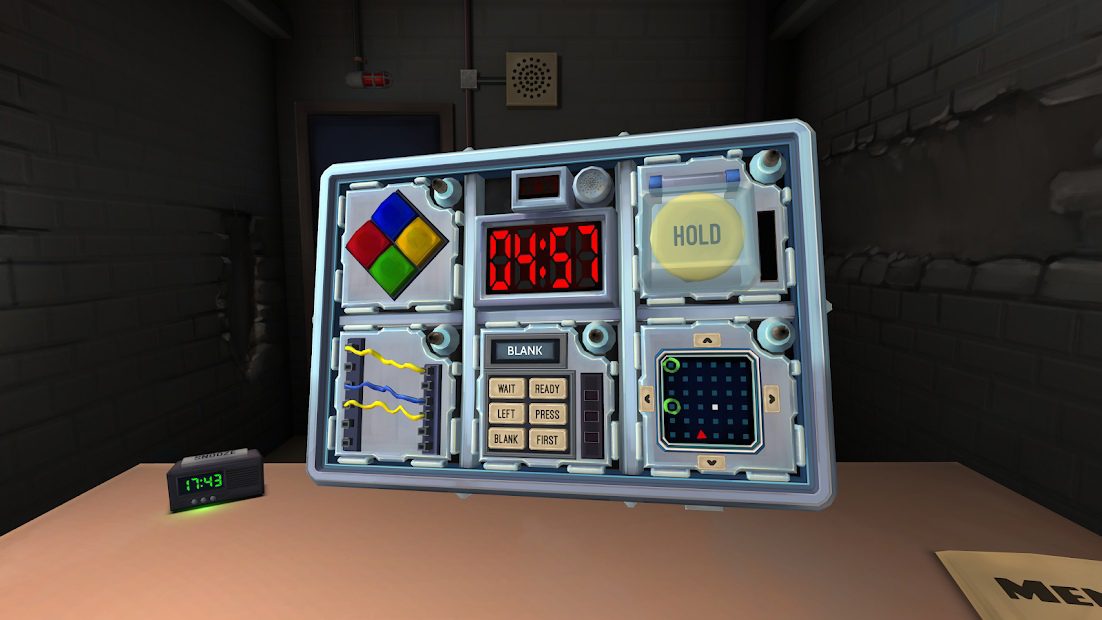 Downloads: 50000+
Customers rating:

(4.6 / 5)

9. Cut the rope
Since the release of the first part, the entertainment has not changed much. You, as before, will have to cope with only one task – feeding a cute character with sweets. Only now the place of action has become the housing of an unknown scientist.
Most likely, he wanted to unravel the secret and find out why this toothpick does not eat anything but lollipops.
The interface has changed slightly. But, despite this, Cut the Rope still greets the player warmly. Music and sounds are still configured in the options. In addition, you can customize the voice-over comments of the scientist. Also, the menu was replenished with a funny item "Photos".
In the game itself, there is a large number of interesting pictures that were specially added by the authors. However, they are blocked first. Passing Experiments, you will open access to some of them.
Moreover, they will open for a reason. If you want to unlock another photo, you need to achieve a kind of record at a certain level.
To do this, you will have to make every effort. According to the developers, the player will have to feed the toothy creature for 125 levels. It is worth noting that one game world consists of 25 locations.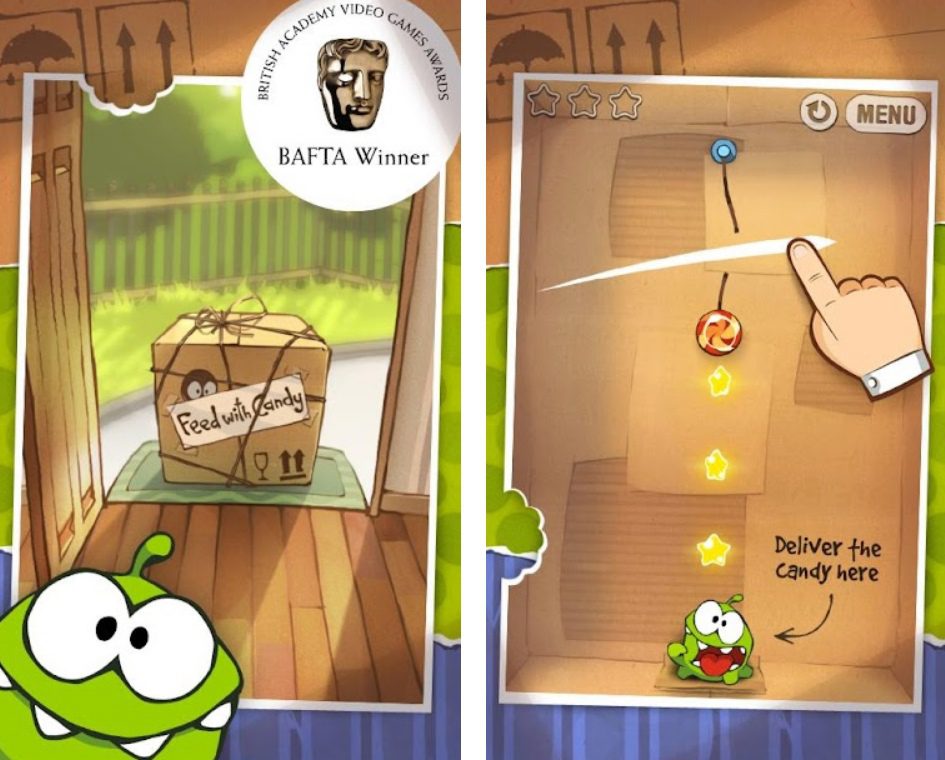 Downloads: 100000000+
Customers rating:

(4.6 / 5)

You may also like: 9 Best Audio Filter Apps for Android
10. Snakebird Primer
Snakebird Primer shows a flock of snake-like birds trying to get to the portal. The tiny catch is that they live on miniature floating islands strewn with fruits and thorns. Contact in the spikes will cause your bird to explode.
Eating fruit will make the bird grow like in a traditional game, but at certain stages, it starts to get in the way.
Old-timers may recognize this game as a continuation of the excellent Snakebird — although, in fact, it looks more like a lightweight, less demanding, and less tedious version of this game designed for ordinary players. This puzzle is simpler, which means that many people will want to play it.
It is great for kids and novice players. However, even puzzle veterans can go through the Primer and still get a kick out of it.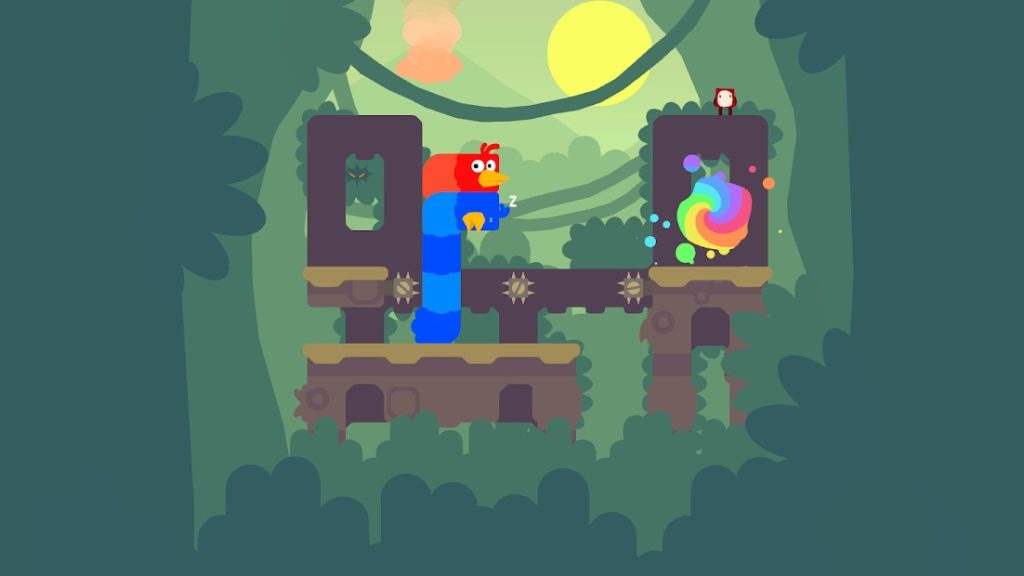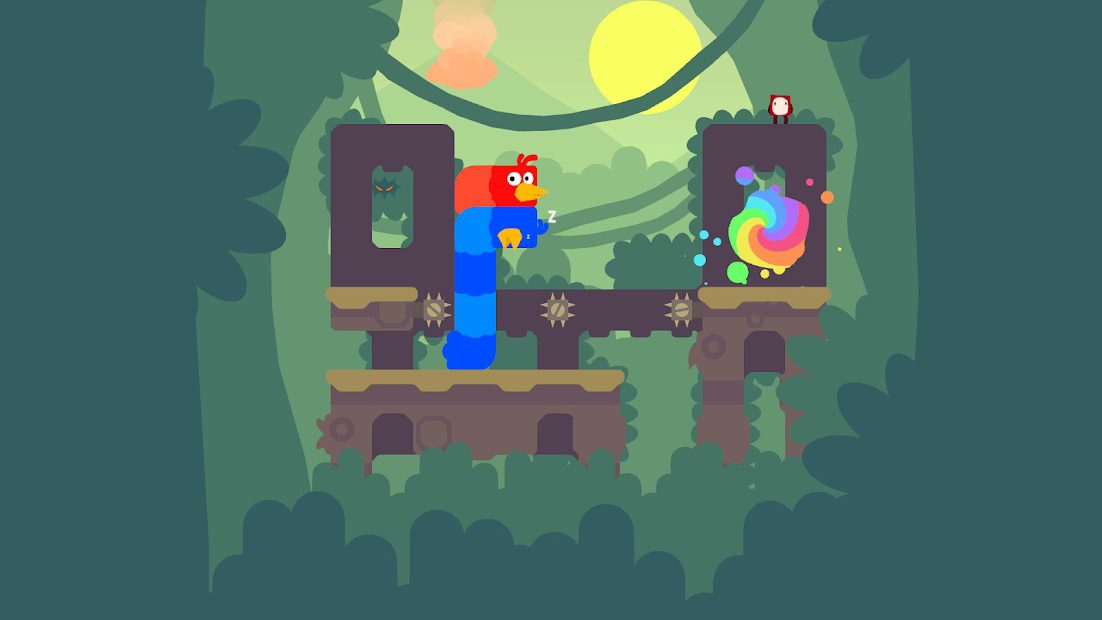 Downloads: 1000+
Customers rating:

(4.3 / 5)