Now it has become very popular to make games on the theme of crafting. So we decided to create a separate list of the best Crafting and Building games for Android. Have a look!
Growtopia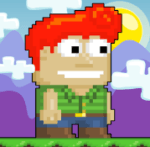 The game Growtopia features an original storyline and interesting gameplay. Here you can build various buildings and collect resources.
But be careful: all the collected resources must be used immediately or carefully hidden so that other players do not steal them. Stealing the resources of other players is almost a must, which makes the game so interesting and tense.
The game Growtopia also implies communication with other users, because all the game profiles are real and belong to certain people. In addition to construction, you will be able to grow trees and plants, as well as trade-in the resources to maximize profits.
The application is characterized by high-quality graphics and original design, and mini-games will help you to get even more bonuses. Every victory or task completed will bring you valuable gifts that you can use to develop your character.
The game has simple management, as it was created specifically for mobile phones and tablets based on Android. In addition, the application can be downloaded for free but contains additional paid content. You can disable the possibility of making in-game purchases in the settings of the application.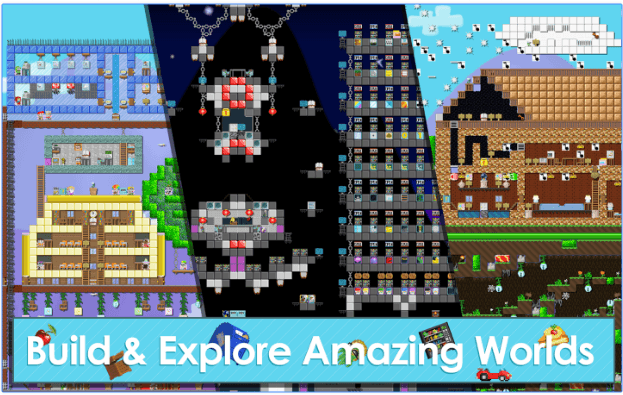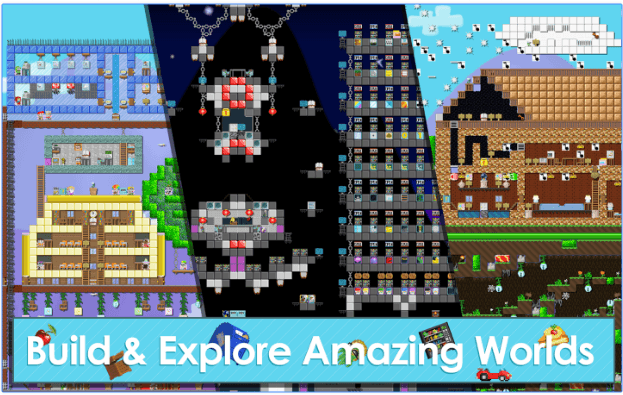 Downloads: 10000000 +
Customers rating:

(4.2 / 5)
You may also like: 33 Best RPG games for Android
Krafteers: battle for survival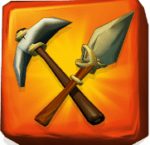 Downloading the game Krafteers you will be immersed in a fascinating virtual world where you can extract resources, collect water and food, weapons and various crafts that will be useful to you in the upcoming battles.
The application is characterized by high-quality graphics, and thoughtful gameplay allows you to develop your own strategy and tactics of fighting. With the help of the game Krafteers, you will immerse yourself in a dynamic virtual world of battles and confrontations, where you will have to demonstrate all your skills to become the best player in the world.
The game Krafteers supports a multiplayer mode, so you can compete with your friends in real time.
The game is free, but for real fans of the genre, you may need additional paid content. With it, you can open all levels of the game, get access to the battles with the strongest enemies and be able to take part in real-time battles with a large number of users.
The application is specially adapted for mobile devices based on Android and has simple and intuitive control.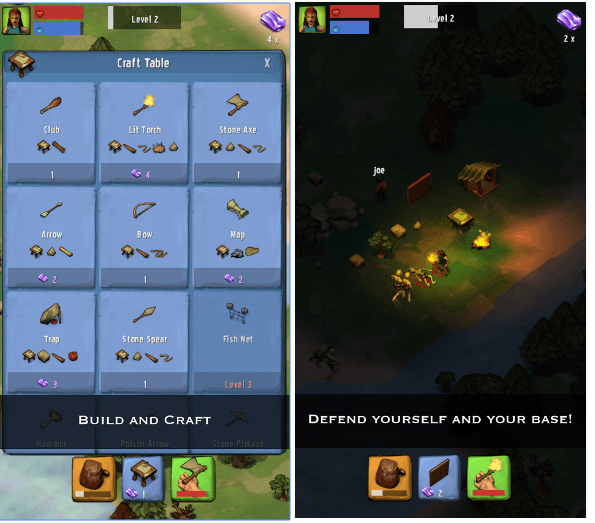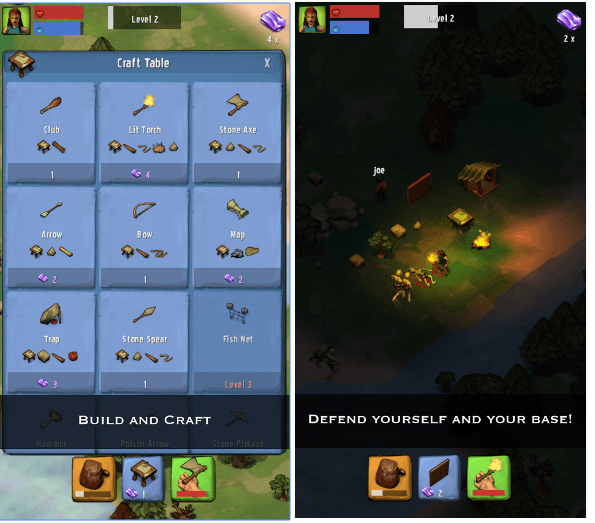 Downloads: 1000000 +
Customers rating:

(4.2 / 5)
Mini World: Block Art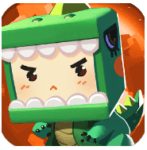 Mini World: Block Art is an excellent opportunity for you to play a game, made in the genre of the simulator.
Also, this application has 3D graphics, which allows you to feel the whole atmosphere of what is happening on the screen. Here you will not see any restrictions, such as levels or something like that, but you can get complete freedom of action.
This is what makes this game so fascinating and popular. Multiuser settings will expand the opportunities and give you the chance to play not only on the mobile device but also on the laptop wherever you are.
It is only necessary to download Mini World: Block Art on Android, so you can always have an exciting pastime at your fingertips.
You can start with the construction of a house or apartment, or maybe you want to build a real castle or a simple modest farm. But the most interesting thing is that you can challenge the Dark Dragon at any moment, both alone and in a team with your friends. Passage of the game will be quite difficult because there is survival mode. Also, it contains mini-games that are interesting for their variety.
But the key distinguishing features are all the same, such things as the large size of this sandbox, which is filled with various monsters and many other interesting things that you have to explore. The game is quite unique and has a nice character design. Also, you have the opportunity to choose other game modes and much more so that the game seemed even more exciting.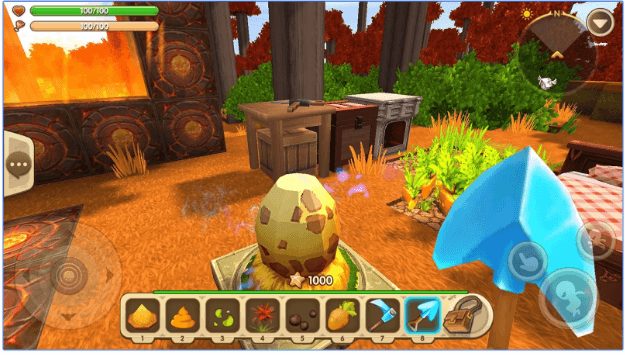 Downloads: 50000000 +
Customers rating:

(4.5 / 5)
Block Story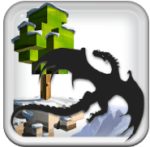 Imagine yourself in the most unusual world. Here you are given unlimited freedom of action. The main condition is to have an imagination that can transform this world into what you would like to see.
In the game Block Story, you are transported to an incredibly beautiful place where is mysteries and wondrous beings live. Here you will experience a lot of adventure for hundreds of hours of gameplay. Explore the locations – travel through the deserts, flying islands, and snowy mountains.
On the way, you will meet characters who will give different tasks. Do not forget that the character can be constantly improved, improving his skills and talents.
After exploring the vast expanses, start building your own cities. You are a real master of creating universes because this skill was mastered in full. You can participate in battles, make weapons and equipment that will help in battles, tame outlandish living beings who will become your faithful assistants, monsters and many other interesting things that you have to explore.
The game is quite unique and has a nice character design. Also, you have the opportunity to choose other game modes and much more, so that the game seemed even more exciting.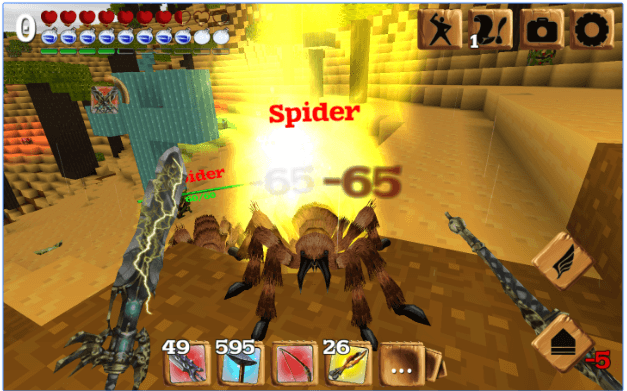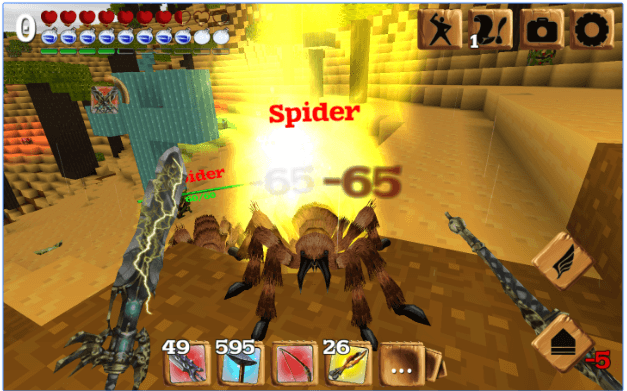 Downloads: 10000000 +
Customers rating:

(4.3 / 5)
The Blockheads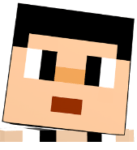 The Blockheads is quite strange, and therefore an interesting solution to combine the 2D platformer and the cube universe.
You have to build your house in 2D mode and survive in this world, starting only with a shovel in your hands, a couple of matches in stock and very, very strong hunger. This will make you move.
The rules of the game are exactly the same as in 3D – use a pickax to extract resources and build from them or with their help houses and even castles. Join to the survival mode in the world of cube heads. You will be able to choose a craft to your liking and engage in a weapons business, creating weapons and armor for the residents.
Or you can start selling food or just go to the mines and dig up tons of resources, selling them and building an ever-larger house that will protect you from the bad weather or from other curious players. Do not forget that your characters need a full meal, so as not to die of hunger. Do not forget to feed them in this case.
Try your hand at surviving with a shovel in a cubical reality and go from homeless to a king.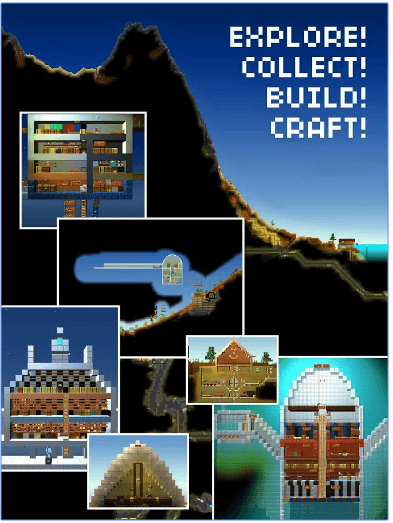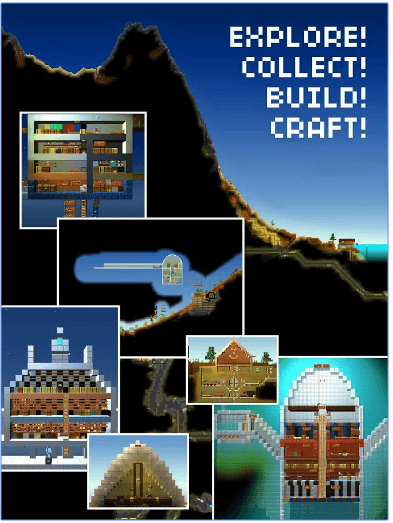 Downloads: 5000000 +
Customers rating:

(4.2 / 5)

This War of Mine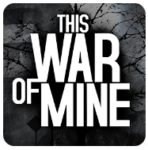 The fire of the civil war broke out in the capital of a small European city. In the center of attention, there is a modest group of three local residents, having found themselves in the center of fire by the will of fate. Heroes are huddled under the roof of a dilapidated building, with broken windows and roof.
The shelter is bad, but will help to survive the war – players can only download This War of Mine for Android and join the physical and moral torture of the main characters!
Tasks and rules. The game This War of Mine is divided into two phases – in the daytime, the heroes are engaged in building a flimsy hideaway: rebuild walls, produce resources, tools, and weapons, sort materials and interact with neighboring civilians, offering assistance or entering into armed conflicts. At night, they are occupied in hunting – one of the heroes goes to the chosen location and restores the missing elements of provisions and medicines in random situations.
Each going out from the shelter, choice, and action is a random result of an automatic generation – each passage will become unique in the hands of players.
A shelter in the simulator This War of Mine for Android is beautiful and full of details and interesting features, such as toolkits and interesting conversations with different characters. Arm the heroes with created objects and send them into the night – do good, survive or cause destruction!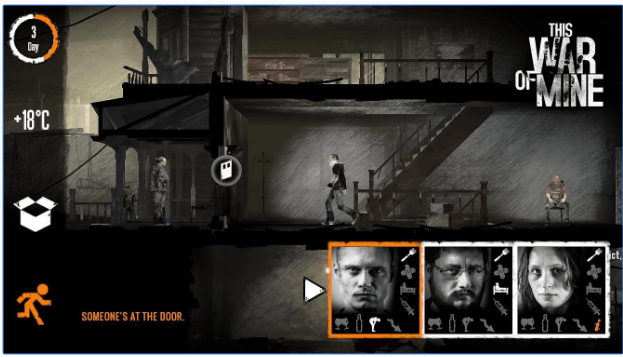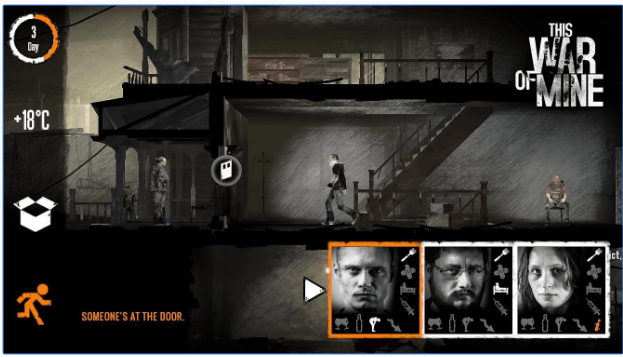 Downloads: 100000 +
Customers rating:

(4.5 / 5)
Mines of Mars Scifi Mining RPG
The game Mines of Mars Scifi Mining RPG has such an exciting story that you completely immerse yourself in its virtual world from the first minutes of the game.
According to the plot, your character learns that there is life on Mars, but for certain reasons, it is carefully hidden. You have to deal with the plot, full of a huge number of adventures and secrets. To solve all the riddles, use weapons and various useful items that will help you pass levels and quests.
The game Mines of Mars Scifi Mining RPG is a virtual underground world with a huge number of labyrinths, secret passages and strange creatures with whom you need to fight. Also in the application, three mini-games are available, with which you can get valuable prizes and extra points.
Gaining experience, you can replenish the arsenal of weapons and improve the skills of your character. Also in the game, you are waited by powerful bosses, and you will be able to defeat them only in the event that you show all your skills and abilities.
The game can be downloaded for free to all types of mobile devices running on Android. However, the game has additional paid content that expands your gaming capabilities and opens access to unique items.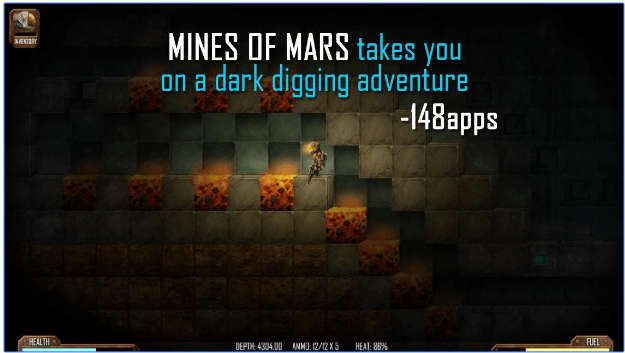 Downloads: 1000000 +
Customers rating:

(4.2 / 5)
Pocket Mortys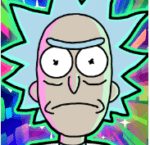 History and heroes. Rick is an outstanding scientist and ingenious inventor, and also a selfish skeptic, and cynical old man with an unconventional sense of humor. Morty Smith is Rick's grandson, and, in combination, an unconfident 14-year-old boy with a constantly growing sense of unease.
In the universe of the Pocket Mortys arcade, world-famous heroes intersect because of the new development of Rick, a special device that allows you to jump into alternative worlds and meet copies of the main characters with unusual changes!
Tasks and rules. Pocket Mortys for Android is an adventure simulator with bright graphics and a pleasant combat system based on tactics and interaction of various characters. Battles take place in a step-by-step mode – players can choose each turn: you can, for example, use a skill or hidden ability, or you can hide in the block and wait for the enemy's attack. For victory in battle, a lot of awards are given out – these are useful items, and important finds that allow you to move from one universe to another.
Levels and graphics. Downloading Pocket Mortys on Android is recommended absolutely for everyone – it's a comic, bright, and absolutely unique adventure through time and space. The universe is entirely built on references to various films and serials, everywhere there are jokes and parodies.
All locations are stylishly decorated, remind forgotten forests of unexplored planets, space fortresses, and laboratories. Do not miss it!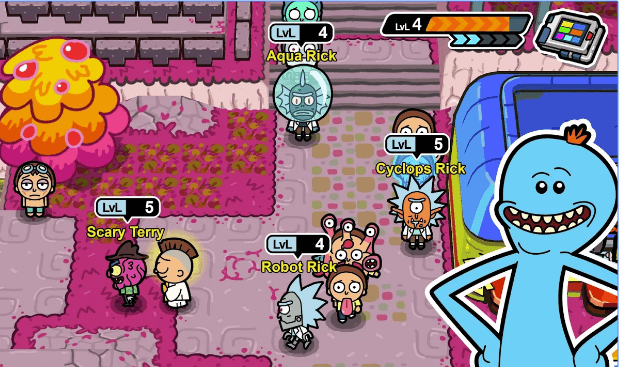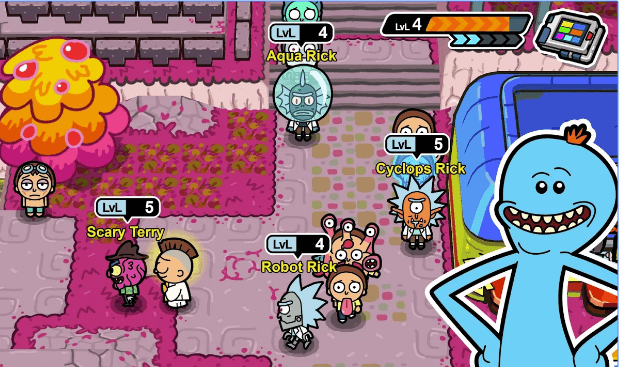 Downloads: 10000000 +
Customers rating:

(4.5 / 5)
Savanna Safari Craft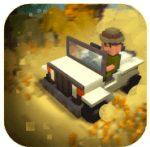 Savanna Safari Craft is an excellent adventure project, created for Android. Users will find themselves in the savannah, but before, it is necessary to work on the appearance of the main character. In the game, there is a large selection of skins. At first, not each will be open, but gradually you will be able to open even blocked ones. To get access to them, watch commercials.
At the beginning of the game, the user will be transferred to an extensive map where you can admire the African savanna. There is sand around, you can see a lot of tall baobabs, various animals. There are jeeps, a motor airplane. To study the vast world, use the provided machines. Be engaged in the construction of various structures, the extraction of useful elements. Please note that animals are active here. Some of them can be saddled. Ride, for example, on an elephant!
The graphic design of Savanna Safari Craft is cubic. However, there is no musical accompaniment. But you can hear the steps of the character, the various effects associated with the extraction of elements. As for management, the developers implemented it using a virtual joystick. Also, you can use the interaction buttons located on the right side of the screen.
There is a menu of blocks at the top of the display. The interface turned out to be comfortable. So, enjoy comfortable controls, interface, and addictive gameplay. Travel through the savannah, explore, make progress in building, mining elements.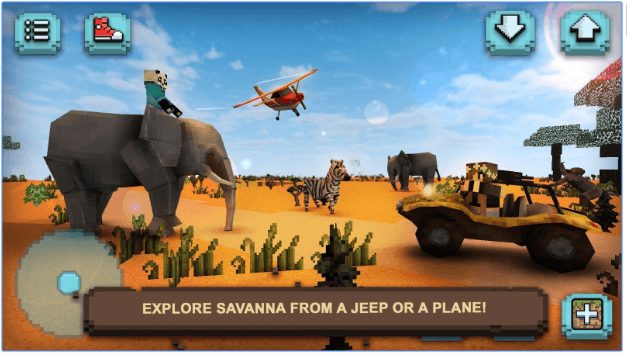 Downloads: 5000000 +
Customers rating:

(4.5 / 5)
Lucky Craft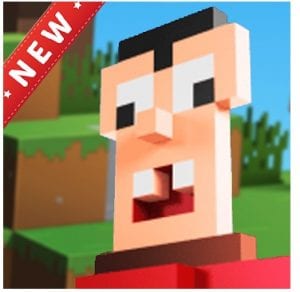 Lucky Craft is a research game that is clearly inspired by Minecraft. It invites you to let your imagination go and build your own world. To do this, you have a set of various blocks that can be used to build walls and destroy existing ones.
Lucky Craft provides complete freedom to explore all corners of the game world. Management is exactly the same as in similar games.
All you have to do is click on the arrows to move around the environment. If you want to place blocks, just select the desired item at the bottom of the screen and start pressing the screen to place the blocks wherever you want.
Lucky Craft offers so many possibilities that the only limitation is your own imagination. You can even enjoy creating new blocks by combining others.
Lucky Craft is one of those Minecraft-inspired games that you'll definitely enjoy playing while exploring this cube world. However, be careful at night, as there will be a lot of dangers waiting around.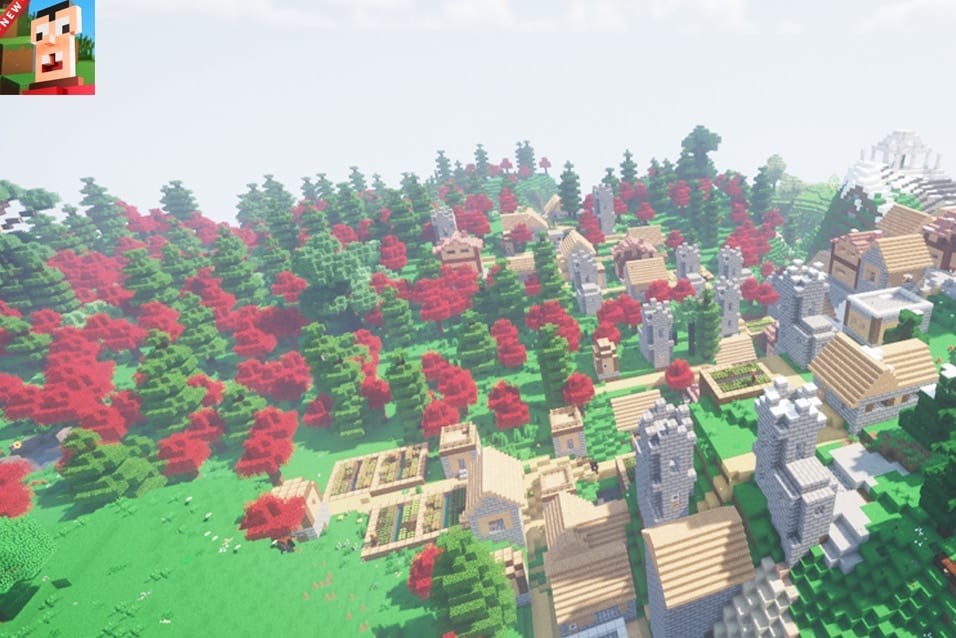 Downloads: 50000 +
Customers rating:

(3.4 / 5)

Idle Mining Empire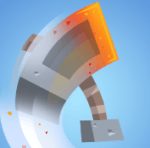 Mobile application Idle Mining Empire for Android opens an amazing cube universe, where you will find many interesting things. You can try this quality timekiller completely free.
This is an exciting arcade sandbox, where the main character is an ordinary boy miraculously found himself in a fairy-tale country. Here you have the opportunity to get acquainted with a huge number of fantastic animals, as well as build a house of your own dreams.
The gameplay of the project offers users an open-to-explore cubic world with a huge variety of locations and non-player characters.
In fact, the arcade gameplay skillfully simulates the mechanics of the legendary Minecraft sandbox with its features. Your task is to extract useful resources, designed in the form of blocks. With their help, players will be able to build structures, cook potions, update inventory, and make weapons.
In addition, the arcade developers have prepared some more interesting moments, including:
Crafted craftsmanship, offering the user a wide variety.
Huge game spaces, where you will find many interesting animals and mobs.
The presence of a role component that allows you to master the magical skills.
Support for multi-user mode and a single company.
A versatile system of character and objects development.
In graphic terms, the game uses a bright 3D engine, which provides a nice picture. A user-friendly interface will help to understand all the features of the gameplay, and optimized touch control will provide the most pleasure from the gameplay. Immerse yourself in the world of children's dreams!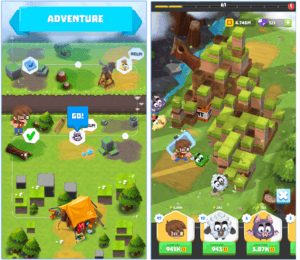 Downloads: 1000000 +
Customers rating:

(4.7 / 5)

Block Craft 3D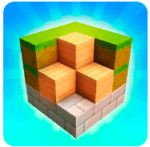 Actions and control. Block Craft 3D is the best way to spend your free time in a creative format – hundreds of diverse resources, a fully customizable universe consisting of blocks, and dozens of tasks.
However, it is not necessary to develop in full accordance with predefined missions – you can show imagination in the creative mode, where it is worth forgetting about the limitations!
In this application for Android, you will meet with animals, play multiplayer mode, for a fun game with friends.
It is an ideal game app for any child or adult. Beautiful pixel graphics, the ability to sell your masterpieces and get jewelry for this, a unique choice of the type of building (from a cozy apartment with a kitchen to the intergalactic castle) – all this is waiting for you.
Try to visit and play with friends – open up new opportunities for buildings together. You have to build fantastic works of art – schools, palaces, cities. The opportunity to choose furniture for rooms yourself – all are made for revealing your creative nature. You can take a pet – an elephant or a cat, a puppy, or a pony.
Go on a quest adventure! Regularly visit the locality of friends and help them to finish what they started. Have some fun!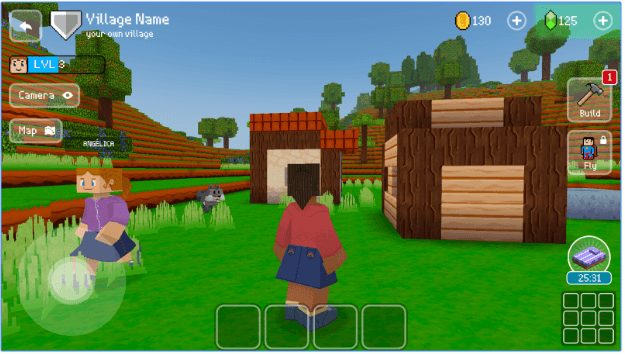 Downloads: 100000000 +
Customers rating:

(4.5 / 5)
RealmCraft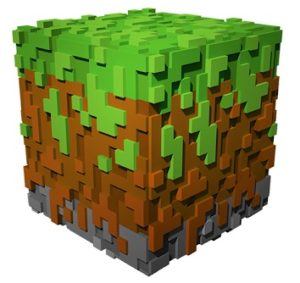 Realmcraft is a game obviously created under the influence of Minecraft. In essence, you will find a lot of elements in common with the original cult game. The same applies to your main goal. You again have to create a limitless world, building and developing it block by block.
Realmcraft gives you the opportunity to plunge into the world of your imagination while maintaining the original aesthetic sensations of Minecraft. In this vein, you will not only be able to move freely in each game scenario but also create new objects and structures for your environment along the way.
In Realmcraft, the subject panel is located at the bottom of the screen, and it offers several block options for creating game objects. Use them and build whatever you want, regardless of the design of the map or the conditions of each individual place. Just choose the right place and start creating.
In addition, during the game, you can unlock new tools and create unique, very complex objects. In general, this game was created according to the Minecraft model, but there are also distinct differences.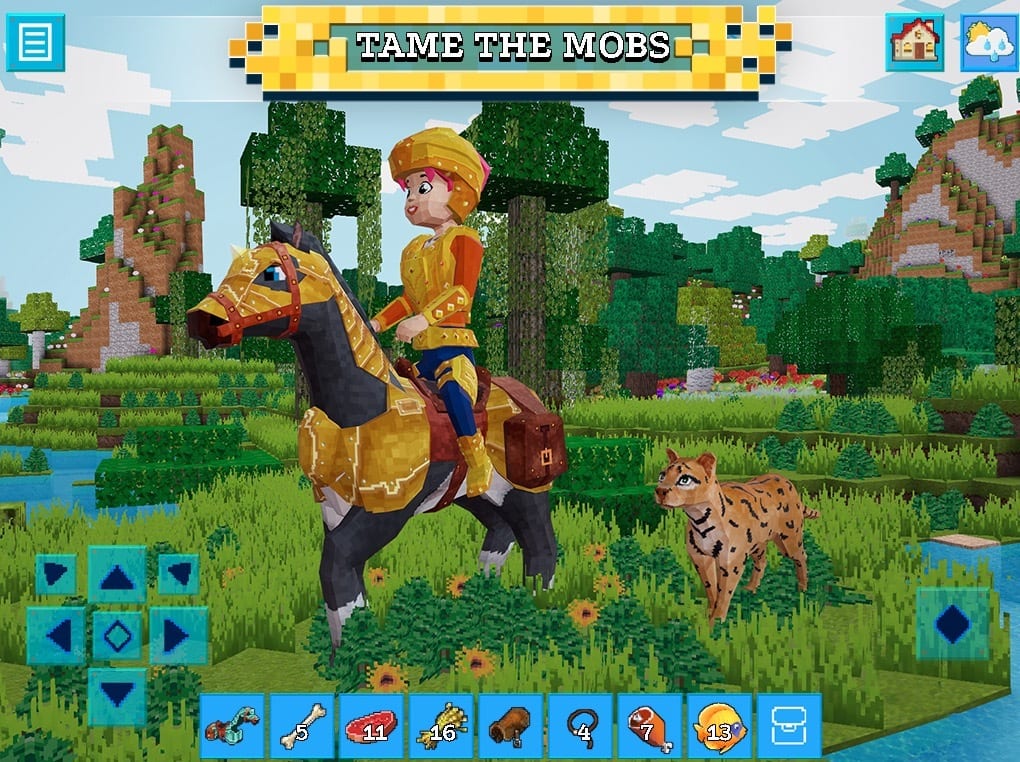 Downloads: 50000000 +
Customers rating:

(4.2 / 5)
CivCrafter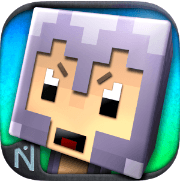 CivCrafter is a rather unexpected combination of strategy and elementary clicker. Here, you will create your state, control it, declare wars with just one finger.
You will get the opportunity to develop your civilization from scratch. Get resources and food, tapping your finger on the screen on a special tab. You can feed your citizens and build houses for them using extracted resources.
Hire the population to work to provide your state with everything necessary, raise outbuildings, hire an army. Declare war on your neighbors and expand the territory of your kingdom, equip and protect new lands.
What kind of ruler would you become: a liberal or a tyrant? Will you choose the tactics of peaceful development and the comfortable existence of your citizens or a military aggressor who is spending astronomical sums on the army? It's up to you, it's your civilization!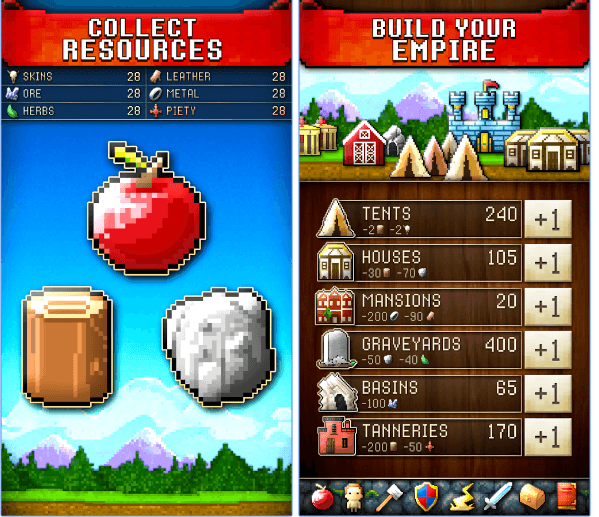 Downloads: 500000 +
Customers rating:

(4.5 / 5)
Eden Island Craft: Fishing & Crafting in Paradise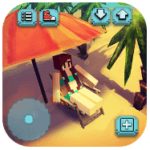 Paradise Island Craft: Sea Fishing & Crafting is a fascinating journey through an exotic island on the Android platform, which will appeal not only to children but also to adults.
Today, everyone dreams of going on an exciting journey through exotic distant countries, but not everyone has the financial means to do so. Paradise Island Craft: Sea Fishing & Crafting will help you to realize this dream and offers to visit a very interesting archipelago in the middle of the sea.
Here you can not only relax and enjoy the beauty and scenery but also go in search of treasure, fish, and diving, enjoy the beauty of the sea depth. If one archipelago is not enough, the developers suggest visiting the neighboring island, which also has unique entertainment and features.
Gameplay. The application interface is simple and ascetic. The gameplay is also not complicated. Each user has to build his heavenly place on the island. To do this, it is necessary to develop business, engage in fishing. For a faster process, you do not need to refuse the help of your friends, who also went to the sunny archipelago.
Graphic design. The application uses an interesting pixel graphics, all characters are implemented in the form of cubic heroes. Detailing is at a decent level, a bright, colorful color palette corresponds to the mood and plot of the game.
Application features:
Ability to install and use the application for free;
Excellent compatibility with modern devices;
A large number of things to achieve goals;
Simple and clear control;
Elegant sea atmosphere;
Cool music and voice.
Paradise Island Craft: Sea Fishing & Crafting is a fascinating journey to the sunny archipelago, which requires only a mobile device with the Android platform.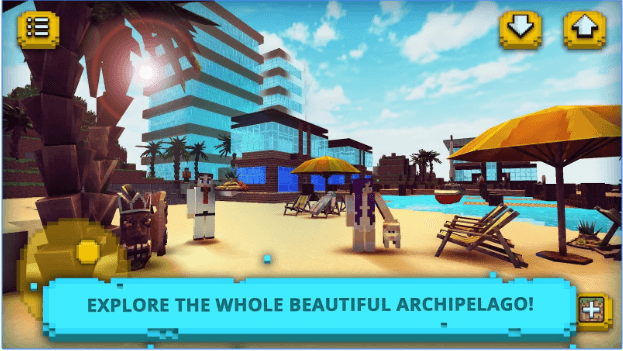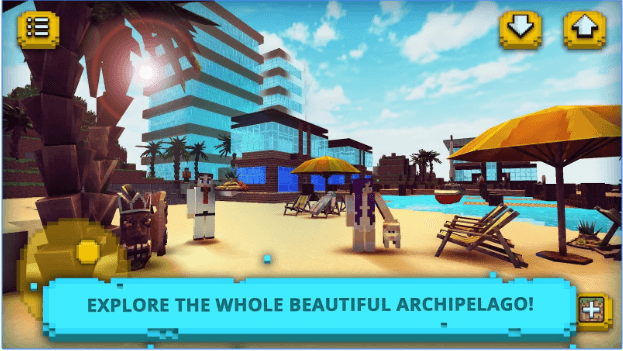 Downloads: 5000000 +
Customers rating:

(4.3 / 5)
Crafting and Building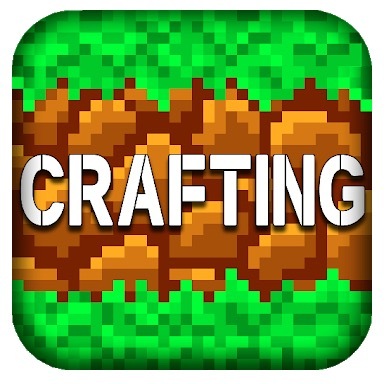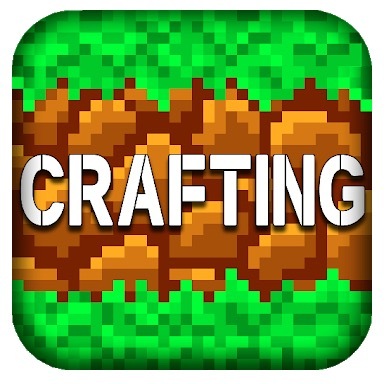 This game belongs to the genre of Adventure and is made based on the famous "Minecraft PE" and "Survivalcraft".
Its plot is built on survival in an open world among cubes. At the same time, it's possible to go through many third-party quests, which are based on building various objects, battles with mutants and bosses, breeding pets, etc.
The most important difference between this game and the others on this topic is the complete absence of paid content, which allows you to use all the available functions without the need for additional purchases in the application.
In terms of graphics and gameplay, Crafting and Building is not much different from Minecraft. This is the same adventure strategy with action elements, complemented by the ability to create a network game. The essence of the gameplay is to extract resources that are indirectly or directly necessary for the survival of the character.
The game has no restrictions on the development of storylines, which, undoubtedly, is an advantage for players who are interested in the diversity and the ability to personalize the process of passing.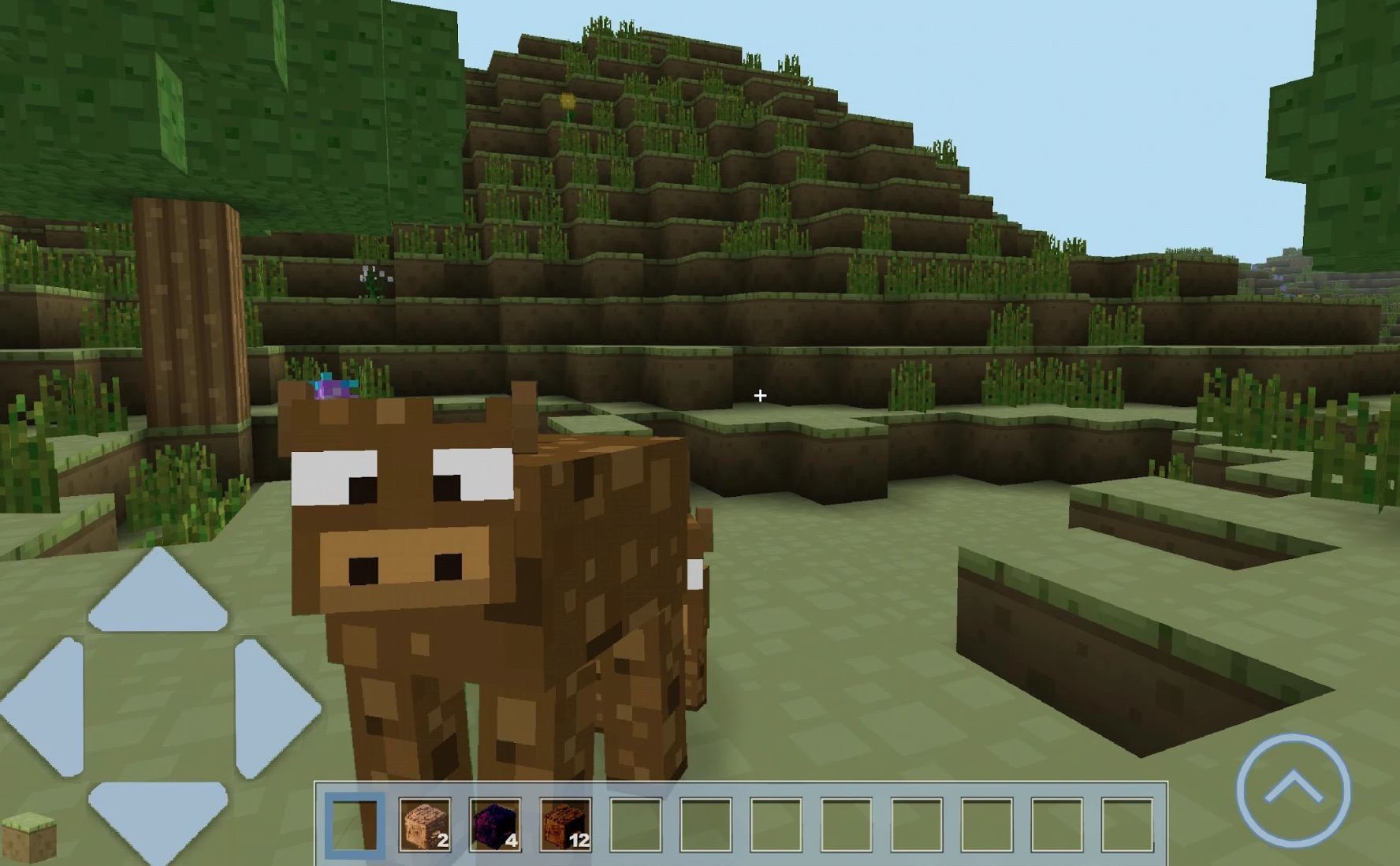 Downloads: 1000000 +
Customers rating:

(4.5 / 5)
Crashlands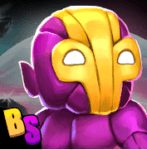 The average flight of a typical intergalactic trucker, as a rule, takes only a few weeks, but for the hero of the role-playing arcade Crashlands, the usual routine ended in an absolute catastrophe. During the final shipment of the goods, the ship lost control, wagged, and collapsed on an unknown planet.
The hardware part of practically all the equipment is destroyed, the resources are spoiled, and the objects are turned into rubbish. The area around o does not attract – scorched by the sun's rays lifeless land, and even with inhospitable predators around …
Tasks and rules. Crashlands for Android is a full-scale role-playing adventure developing on a wild planet occupied by unknown living creatures, materials, and resources. The protagonist will have to survive, fill in various indicators, and fulfill the set goals. It is not necessary to follow the rules- accessible to study the world is shining: run, create, and study, the main thing is not to engage in ill-considered fights with the enemy!
Items and RPGs. It is not difficult to stand up to the wild nature if you act competently – you will first have to collect resources. The next stage is the arrangement of the camp, the strengthening of the defense. Finally – the production of food and the production of medicines.
Of course, to achieve the first results is incredibly difficult – the world is unpredictable, the map is constantly changing and overgrown with new useful areas. In general, invite friends to download Crashlands on Android and try to survive the attack of wildlife together!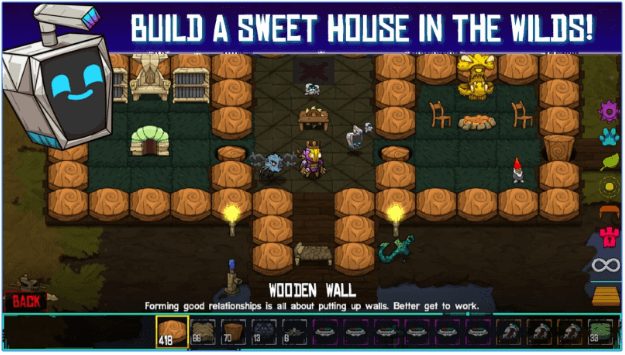 Downloads: 100000 +
Customers rating:

(4.8 / 5)
WorldCraft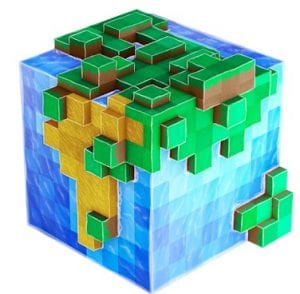 This fascinating game can be called another variation of Minecraft. Pixel graphics, cubes, and blocks to build your world – but in the new version there is a little more reality.
The advantage of WorldCraft is undoubtedly the simplicity of the network game. The user can easily see the worlds created by someone else. Typically, this happens in an introductory mode, without the ability to interfere and edit. In addition, you can build worlds together with your friends, it's done quite simply, without any unnecessary confusion, which is another plus.
So that those who don't inspire your trust, can not interfere in your world, protect it with a password.
You can also play alone, chat, and show your creativity to the fullest. True, your resource can be attacked by all kinds of bloodsuckers like zombies, so you need to be very careful. But in general, the game is pleasant, even in a way nostalgic, addictive, and giving a lot of pleasant minutes.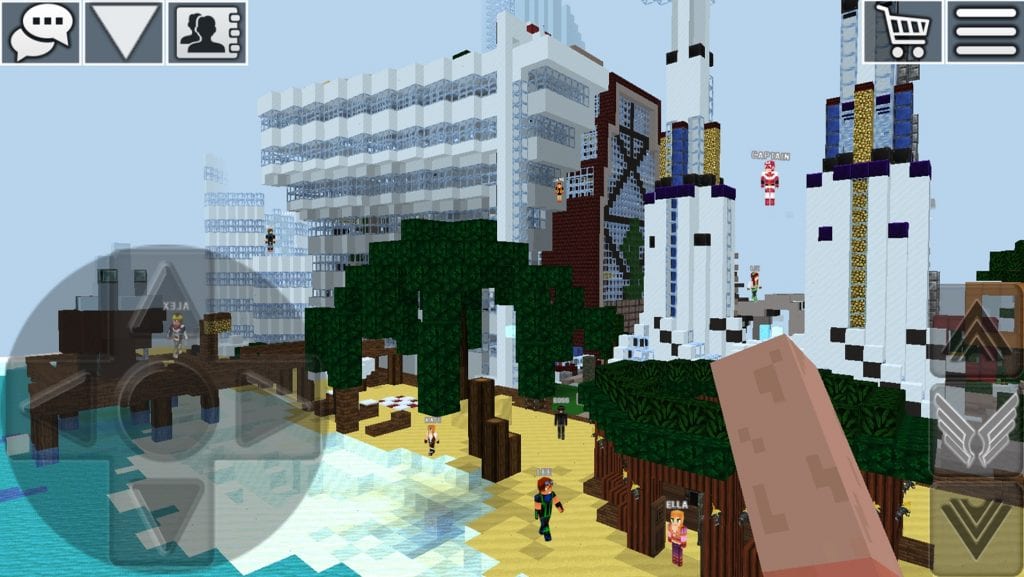 Downloads: 10000000 +
Customers rating:

(3.6 / 5)
You may also like: 25 Best simulation games for Android
Survivalcraft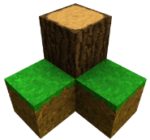 How will you arrange your housing if you suddenly have to go to a desert island? If you have not thought about this issue, we offer you a real survival game – Survivalcraft for Android.
According to the plot, the player gets into a certain world, consisting of blocks, which he will have to explore. To survive and create conditions for development, the player must figure out how to organize each separate part of the space.
In particular, some blocks consist of a stone surface, others – a water surface, others – a wooden one, and so on. To help the player in Survivalcraft there is a considerable arsenal of tools, such as an ax, a shovel, and other useful items from the inventory.
On the plot of land, there are many trees that can be cut down, burned and used for your own purposes. The player also has to hunt, build traps, find food and connect the blocks to construct new items. The game displays all the weather conditions, as well as birds and animals. For convenience, the game camera can be used in 2 custom camera-views: the first and third-person view.
The game is constantly updating, items are added and activities are improved. Physical graphics make it even more interesting, so downloading Survivalcraft on Android is definitely worth it. Try to survive in extreme conditions!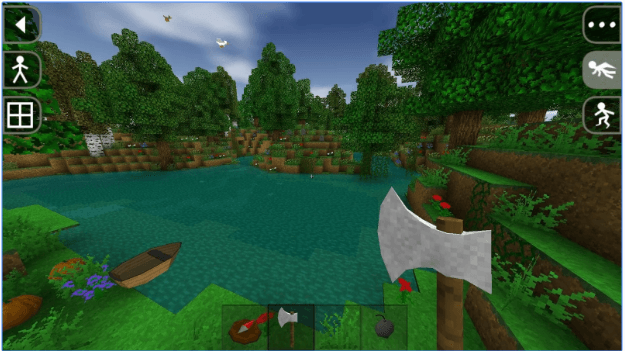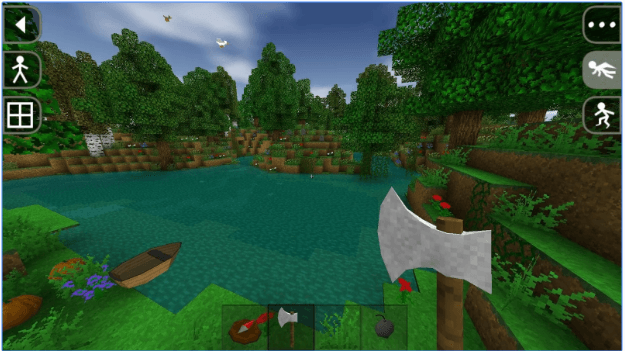 Downloads: 500000 +
Customers rating:

(4.4 / 5)