It's difficult to imagine a social network that does not use such pictures, which have long been called memes and allow more than fully express emotions and even human reaction. However, it may not always be convenient searching Google for ready-made versions each time, so we have prepared a list of the best Meme generator apps for you!
Meme Generator Free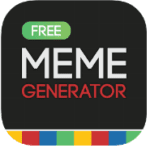 Are you a fan of the meme culture, but do not use a ready-made generator to create funny pictures? Do not do it this way. Memes have long become an integral part of communication on the Internet and modern satire. Realize your thoughts through funny pictures and share them with friends and subscribers in all popular social networks.
The application supports sending via e-mail, instant messengers, social networks Facebook, Twitter, and others.
All the patterns of your favorite memes are already present in the application and are categorized for easy searching. You can choose a picture from more than 700 available variants or from the gallery of your own phone, put text on it and send it to friends or to your favorite groups.
With the Meme Generator application in your hands, you will get a whole arsenal for creating memes. Here you will find various stickers, visual effects, and many fonts in any color variations. The picture can be cut and resized. You can even create a funny comic book and add up to 10 signatures for each meme.
The application supports the .png format, which opens access to work with the background and will allow you to create truly unique memes.
Use the built-in filter to search for your favorite pictures, browse them in the usual mode, or in the form of a grid. The best memes can be added to the favorites list in order to gain access to the best ideas in the future.
Forget about watermarks and keep privacy: the generator does not open public access to your memes without permission. Install the application and join the number of creators of modern Internet culture.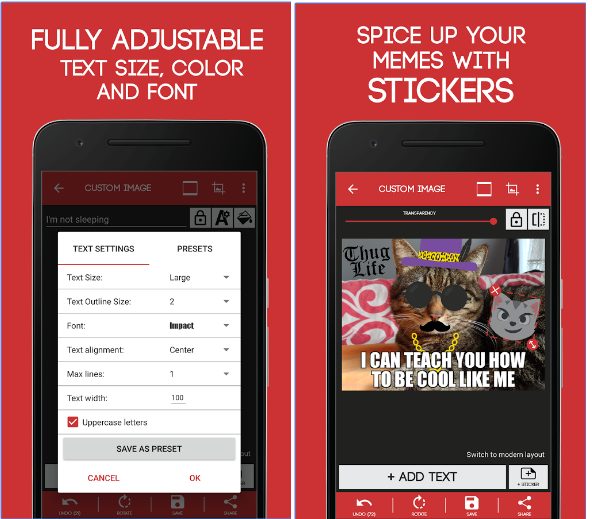 Downloads: 10000000 +
Customers rating: (4.6 / 5)
You may also like: How to do emojis on Android
Meme Creator by Gentoozero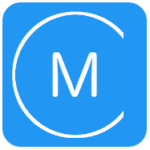 Meme Creator is a funny app designed for cheerful people. If you have a good sense of humor, then install the application and make your own memes.
More than 600 templates and 20 fonts are available. On the main screen, you select a category and a picture. You can also add your favorite memes to favorites, use the search bar, and upload your picture.
The work process looks simple. You write the text at the top and bottom of the image, then click save. The meme will go to your gallery. You can also click the "share" button and send it to your friends via instant messengers, social networks, messages, mail.
If the font, its size or color does not suit, go to the settings while creating the meme. There you will find a large selection of different parameters. In addition, it is possible to use different fonts for the upper and lower signatures.
To make the application work without an internet connection, add your favorite memes to your favorites and go to the main menu of Meme Creator. There is a function for importing and exporting images, as well as the option to create comics from saved memes.
The application is very simple to use. All functions are visualized. Download and try!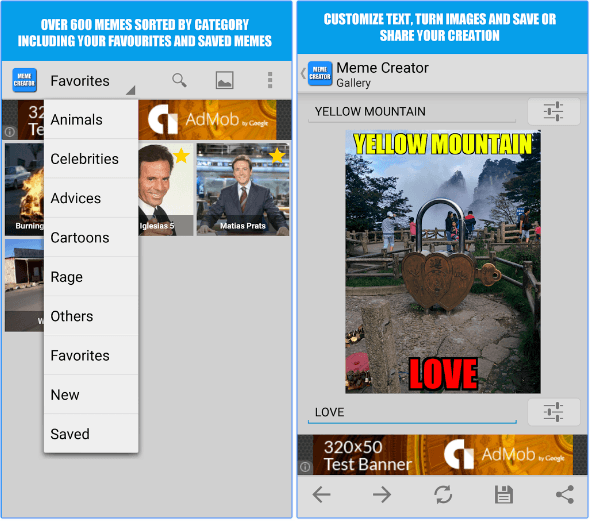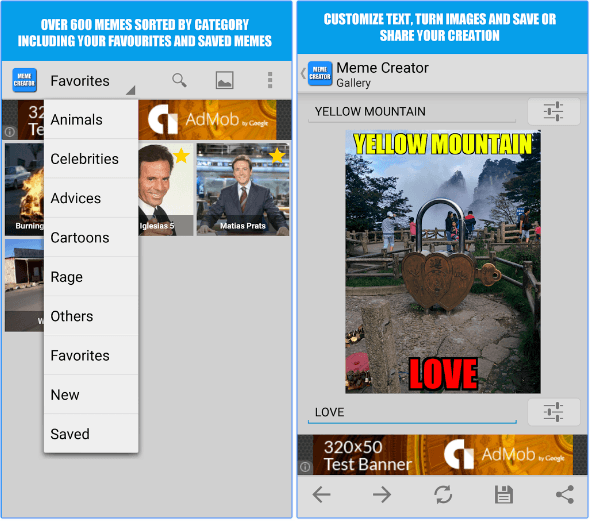 Downloads: 5000000 +
Customers rating: (3.7 / 5)
GATM Meme Generator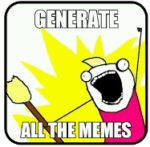 In this application, there are hundreds of ready-made Internet memes. Here you can create your own picture and share it with your friends.
You will find dozens of famous memes and you can add your own text to them. Have fun and entertain your friends with GATM Meme Generator! This is the full version, in which all the features are available, including search, saving on a memory card, preview, and many others.
Hundreds of memes from which you can create your own ones and thousands of ordinary memes will serve you as entertainment for many days ahead.
Main Features:
Creating your own images;
Daily update of the meme database;
Convenient search and sorting – you can easily find the right meme;
Favorite memes list;
Preview when creating your own meme;
Ability to save memes on a memory card;
No background images.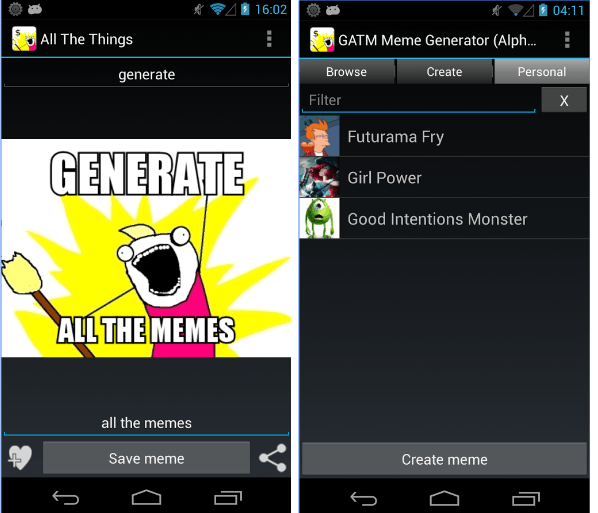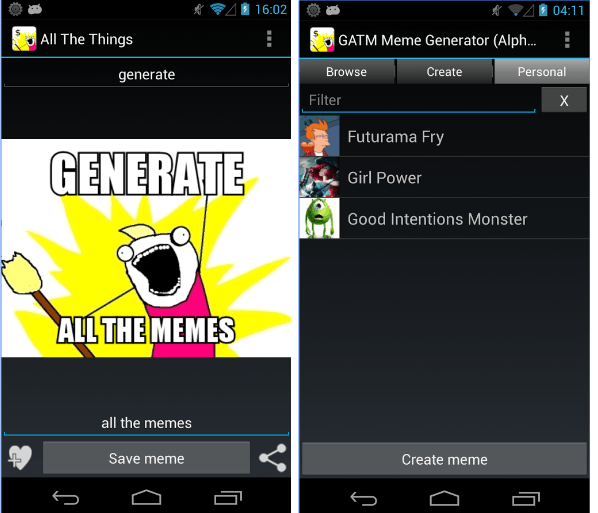 Downloads: 5000000 +
Customers rating: (4.4 / 5)
Memedroid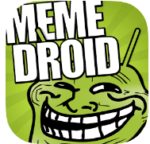 Memedroid is a full-fledged social network for real lovers of memes. This is an ideal application for those who want to cheer themselves up or share created memes with other users. Laugh together!
Application Features:
Create memes with the built-in editor;
Share funny pictures with the community;
Templates for quick creation of popular memes;
Section with the best memes for the day, week, and month.
To create a new meme, you need to select the picture that interests you, and after add a description. The text can be placed anywhere on the meme, so that create unique funny pictures and make your friends and buddies laugh. Do not forget to save your masterpieces, share them with your friends, and just enjoy such a wonderful application.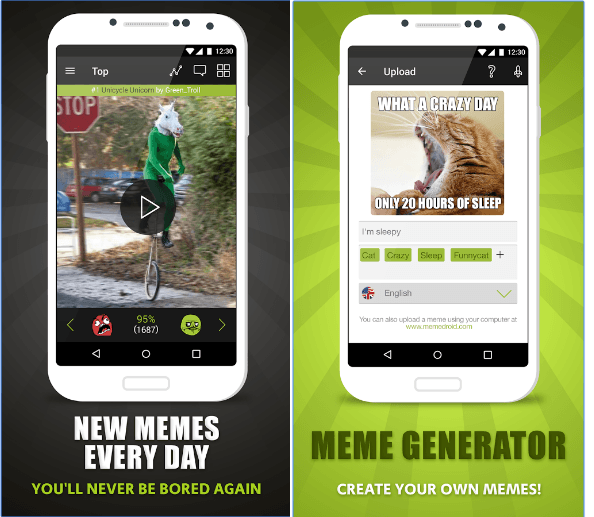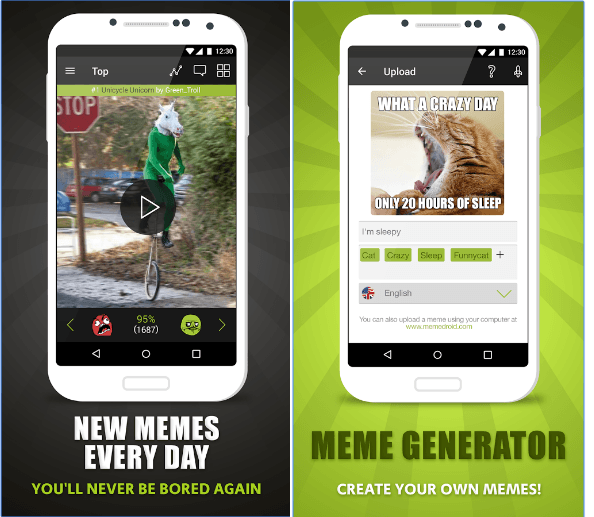 Downloads: 1000000 +
Customers rating: (4.4 / 5)
Comic & Meme Creator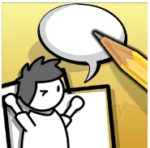 Comic & Meme Creator is an application with the help of which you can create your own memes for free, save them to your device, and then share with your friends through social networks and instant messengers.
The design of the Comic & Meme Creator application is simple and intuitive.
Application Features:
Create the most original meme;
Choose from more than 200 popular templates;
Follow other comic makers and like their creations;
Share your memes with your friends on social networks.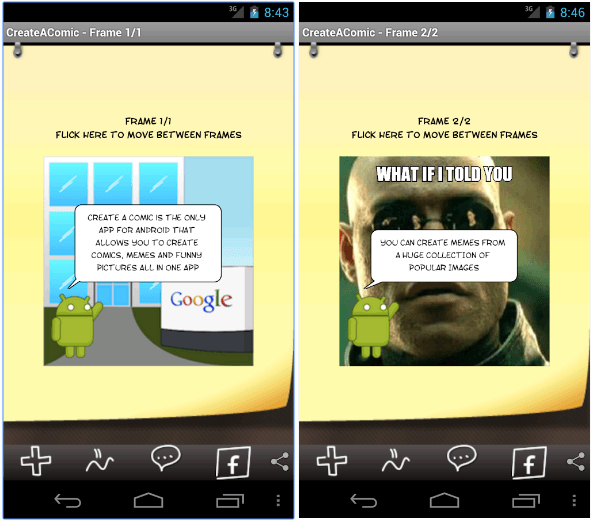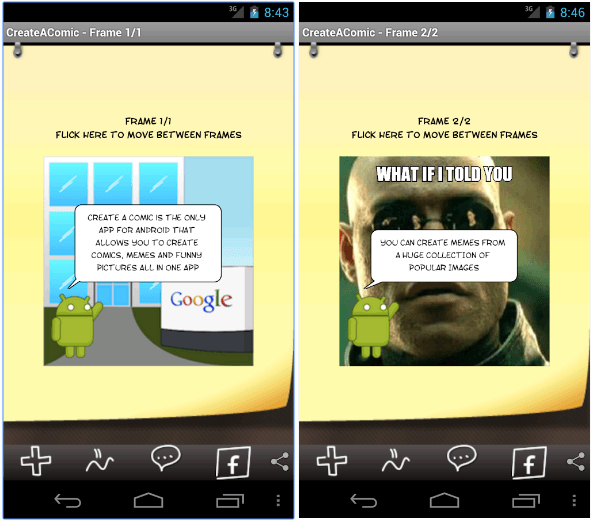 Downloads: 1000000 +
Customers rating: (4 / 5)
Easy Meme Creator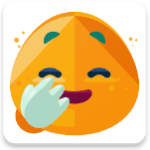 Easy Meme Creator is a generator of funny pictures for your device. Think of a unique joke and choose the right picture to create a funny image.
You can add several inscriptions at once, select a font, and adjust the color. Combine already created images and save them on personal lists.
Features of the application:
Different Fonts;
A huge selection of stickers;
Absence of watermarks;
Create your own list of favorite memes.
Add your own images to create custom memes or choose from a variety of templates available. Save the created meme or share it with your friends.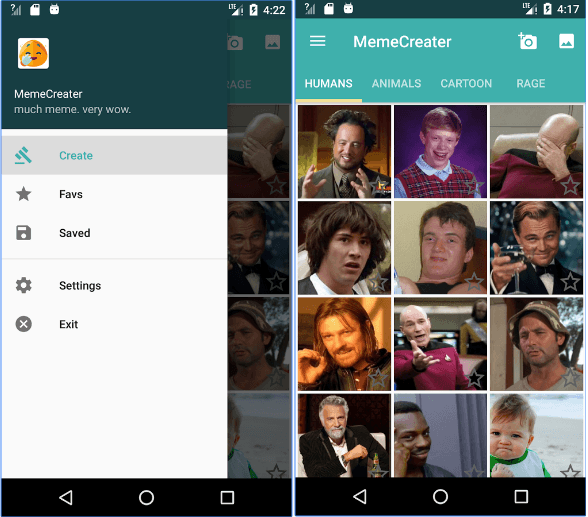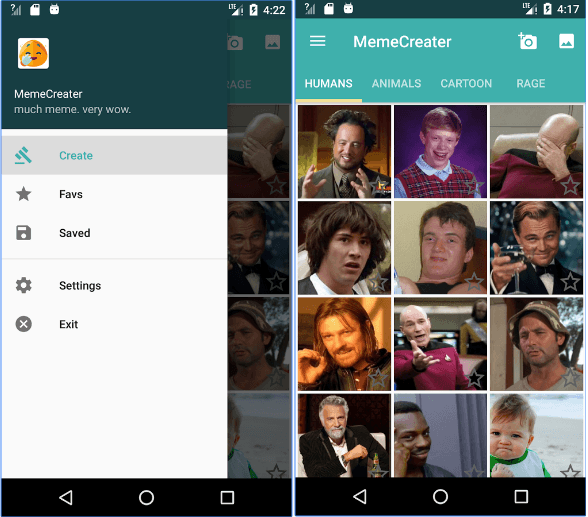 Downloads: 50000 +
Customers rating: (3.9 / 5)

Memeto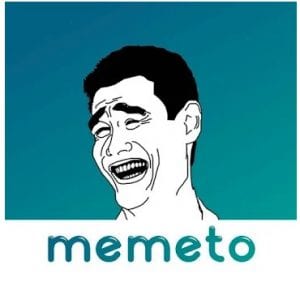 Memeto is a simple but functional application for creating memes.
The application will help you create a cool meme in a few seconds. You will certainly appreciate the cool design and daily updates. It's also very convenient to share the result in social networks, save and manage photos.
Features of Memeto application:
Use photos from your phone's gallery;
or select images from the huge Memeto collection;
choose a color for a background;
add stickers, emojis;
change text font, its color, and size;
no watermarking.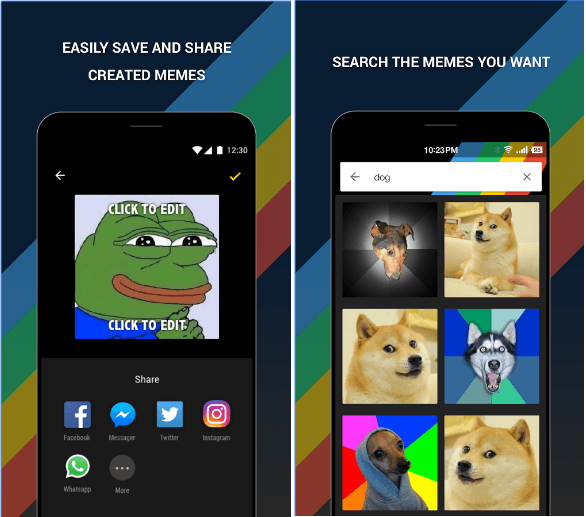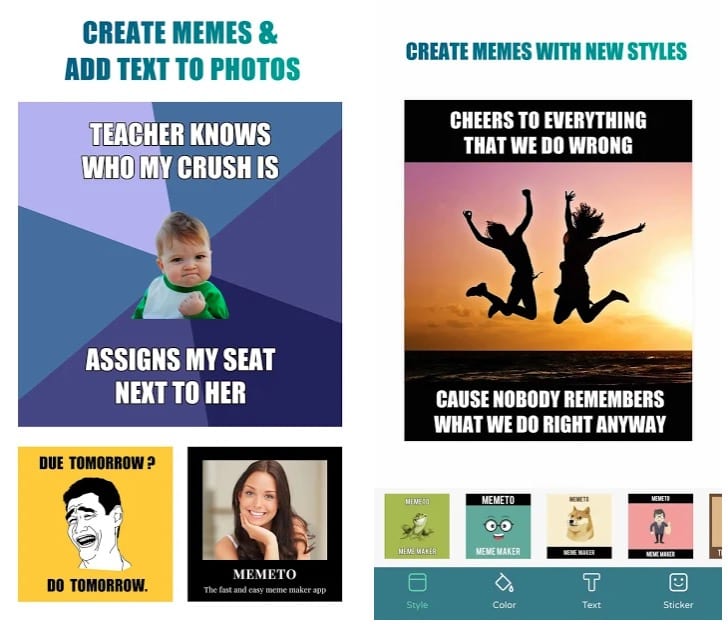 Downloads: 100000 +
Customers rating: (4.1 / 5)
Easy Meme Maker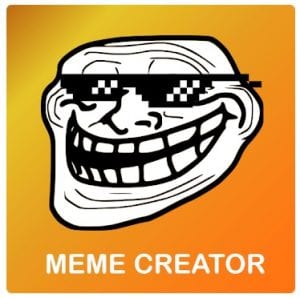 Easy Meme Maker is a great Android application to create memes using available templates or create memes from your own photos.
It offers many useful functions:
Offers about one thousand templates to create a meme easily;
Add text, create a caption;
Adjust the text font, text style, text color;
Change the position of text, images;
Rotate text, Emojis, or stickers.
With this smart tool in your hands, you will become a real meme creator and have fun.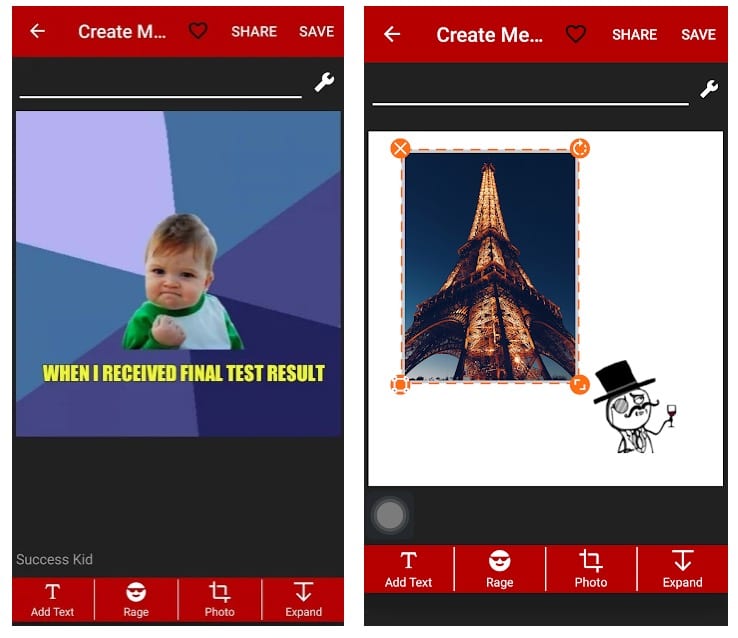 Downloads: 500000 +
Customers rating: (4 / 5)
Meme Generator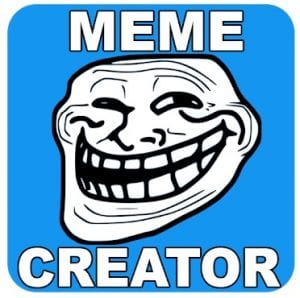 Meme Generator – Create funny memes is a cool application with a minimum of functions to create funny memes easily and fast.
With Meme Generator – Create funny memes, you can share your own memes with friends through Facebook, Twitter, Instagram, Google+, E-mail, Dropbox, etc.
Main features of Meme Generator – Create funny memes:
Several meme categories with high-quality memes;
use any image from your gallery to create a meme;
customize text color and size
multiple fonts to choose from
many message bubbles and over 5000 stickers.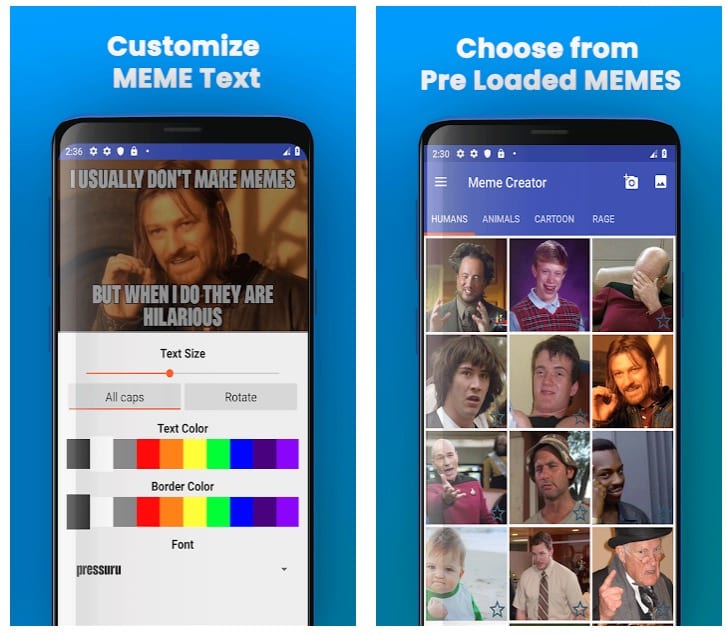 Downloads: 5000000 +
Customers rating: (3.6 / 5)
Mematic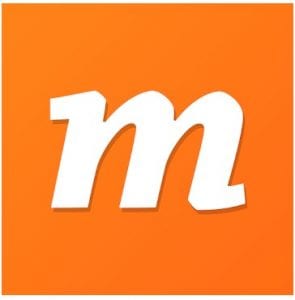 Mematic is a decent meme generator. It has a whole gallery of templates, from classics to new memes. You can also make memes from your own images and upload them directly to popular social networking sites.
This application has a simple interface that is easy to use. It doesn't take long to understand its functions to quickly share a new meme with a friend.
Unfortunately, sometimes it has bugs in it. The application is completely free and there are no built-in purchases. However, it does have ads that you can't get rid of. And we want to warn you that sometimes there are malfunctions in the application, which slows down the creation of the meme.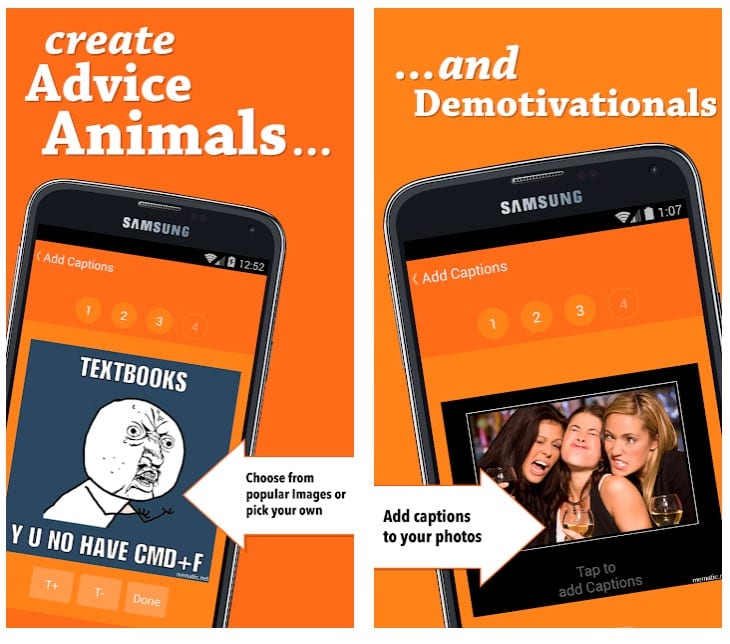 Downloads: 1000000 +
Customers rating: (4.2 / 5)
You may also like: 11 Free Apps to Get Animoji for Android
Memes Maker & Generator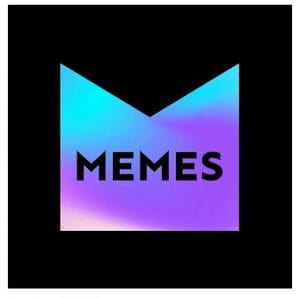 Memes Maker & Generator is a favorite of millions of users. It is a great Android tool to create the best GIF images, videos, and memes. The application offers you a choice of the latest meme and GIF templates.
Here, you can adjust the speed of GIFs and accordingly slow down or accelerate them.
You will find 100+ stunning stickers and fonts. You will be able to show maximum creativity and create unique memes. The application allows you to create quotes, meme collages, add a colored background to your memes.
If you're looking for a GIF based on your favorite series, or a celebrity to make a meme out of it, Memes Maker & Generator is the best application for you.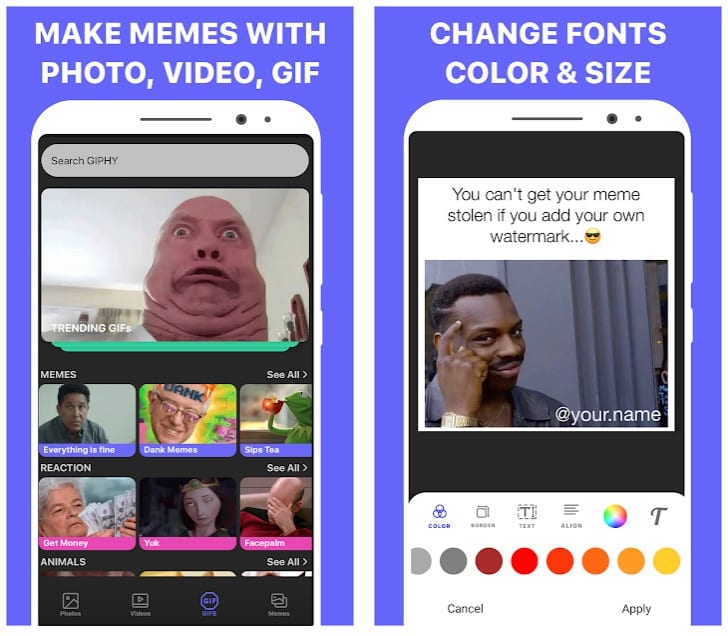 Downloads: 1000000 +
Customers rating: (4.5 / 5)

The meme is a character familiar to all. Of course, they are created by users. Some become well-known, others are not so successful. Everything depends on the sense of humor and originality of the creator. However, it is possible due to these applications. Maybe someone will discover a talent for creating memes because that's what it is intended for!