Messaging on social networking sites has become the main way to communicate today. However, words alone are not enough to convey all the meaning and all the emotions that we experience.
Therefore, modern messengers and operating systems are equipped with new methods of communication, namely, animated stickers, which are called Animoji.
To use such functionality on Android, try these free apps to get Animoji.
Facemoji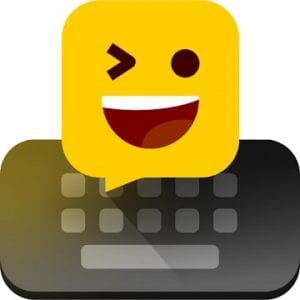 Facemoji is considered to be the most popular app, and there are many reasons for this.
It provides you with 3600+ emoji, which you can paste into text using the keyboard.
The app also offers attractive GIF files so you can express your feelings better and more accurately in your text.
You can use them almost everywhere – Instagram, Facebook, WhatsApp, Messenger, and Twitter. Communicate with your friends using this app and get unlimited possibilities.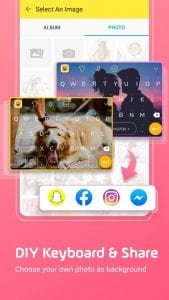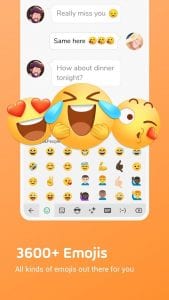 In addition to emoticons, the app also contains animoji stickers, themes, and symbols and supports several languages. Facemoji can use predictive text input and immediately offer relevant smileys.
Downloads: 50 000 000+
Customers rating:

(4.6 / 5)
You may also like: 11 Apps to get free emojis for Android
Anymoji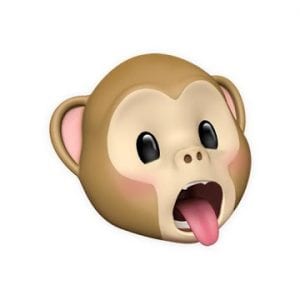 To animate an image with this application, you can add animated effects such as GIF or Instagram Stories.
This application comes with a keyboard that has ready-made smileys built into it.
All you need to do is download the app to your smartphone and install this keyboard by default.
Use animoji, GIF, and stickers to express yourself by talking to WhatsApp, iMessage, and so on.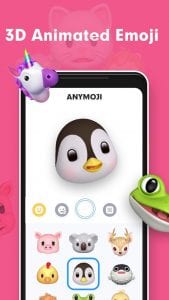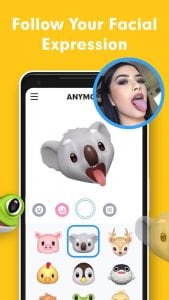 The keyboard supports 5 languages and is considered the best keyboard for your smartphone.
Downloads: 100 000+
Customers rating:

(3.9 / 5)

EMOJI Face Recorder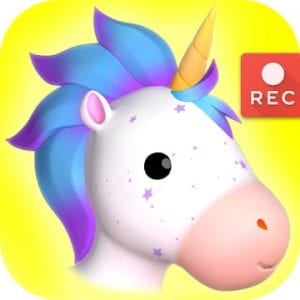 Another animoji app that doesn't capture your facial expressions, but strangely enough, capture your animal.
The app will teach you how to capture every information on your dog's face such as his chin, eyes, mouth, and ears.
You can then record your voice and complete the animation by showing what your dog is saying with his own voice.
This app is very convenient to use.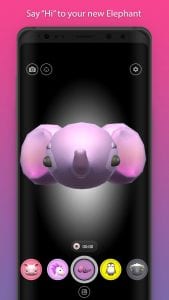 All functions are always in the public domain.
Downloads: 1 000 000+
Customers rating:

(3.7 / 5)
Face Cam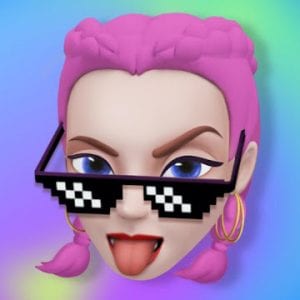 This alternative to animoji works similarly to the previous app, but with the difference in the presence of preset masks.
So instead of writing down your expressions and then selecting animojis, you select a mask and write down the expression as Snapchat does.
This app will analyze your face and offer you an avatar. You can customize its appearance in a special editor.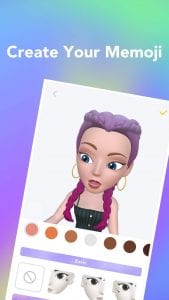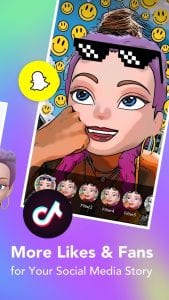 Here you can edit facial features, skin color, eyes, and hair. Choose a hairstyle and accessories.
Downloads: 5 000 000+
Customers rating:

(3.8 / 5)

Memoji Stickers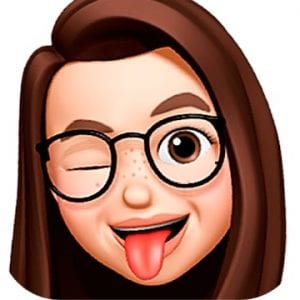 This application puts your face in the animation of your whole body, a sentence that turns out to be just as strange.
In it, you write down a short animation that creates the expression, placing it on various templates provided by the application.
In this app, you take a picture showing the main points of your chin, mouth, and eyes.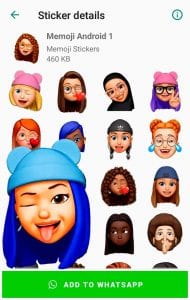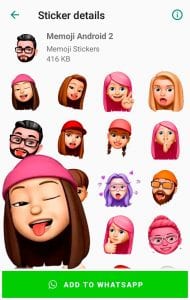 Then, you select the animation that you like best.
Downloads: 100 000+
Customers rating:

(3.6 / 5)

Emoji Maker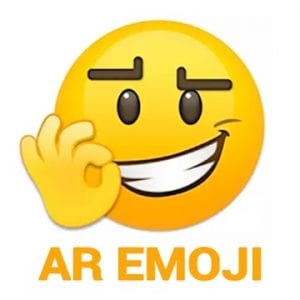 This is an application that simulates the use of animoji in other iPhone models well.
It is worth noting that it has a good selection of models for facial expressions.
Even the scandalous artist Kanye West and American President Donald Trump can be used to create animoji.
You can post the finished image on social networks.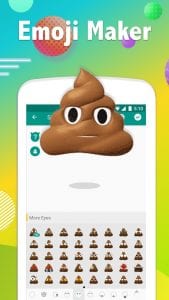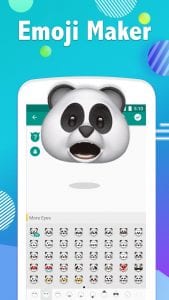 Send it to the cloud storage, send it to the WhatsApp group, and much more.
Downloads: 5 000 000+
Customers rating:

(3.3 / 5)
Memoji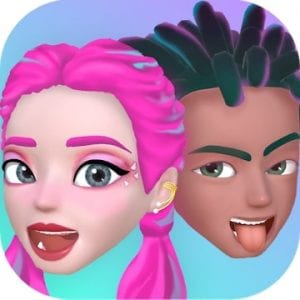 This is probably the best animoji app to date and can be used to create your own personal animoji avatar and certain animoji stickers for it.
The application can be used extensively in games and interact with other applications.
It also has a huge sticker library that describes a series of actions for your avatar.
You can also easily create your own stickers and various smileys based on your avatar.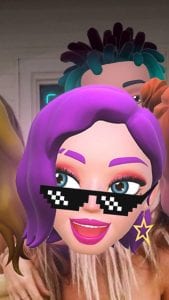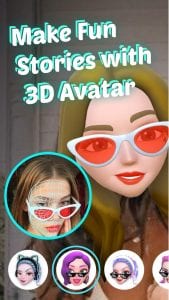 This is a free application that has only the most useful features.
Downloads: 50 000+
Customers rating:

(3.5 / 5)

SUPERMOJI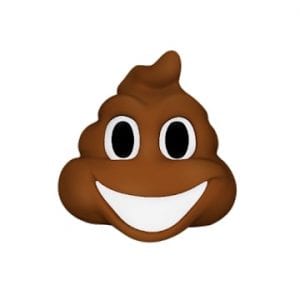 This is one of the best high-resolution smartphone apps that can offer over 2K colorful animoji.
You can insert them into your chat in Whatsapp and Messenger.
You can create your own animated images or add GIF files.
This is a completely free application that many users will love.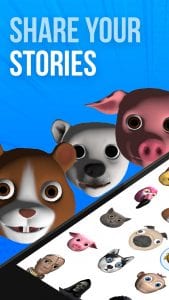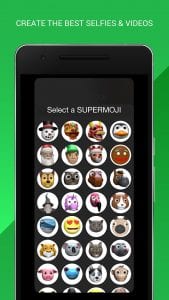 For a more accurate and correct operation of the application, you must be in a place with good lighting.
Downloads: 100 000+
Customers rating:

(2.5 / 5)

Animoji Emoji Maker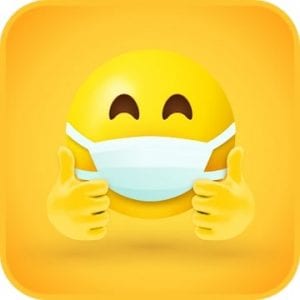 The app is available for Android users with over 1000+ animoji, stickers, GIFs, and smileys.
Use it on any social networking site.
Its main feature is the font styles, which are unique and used to send text messages.
Most importantly, this app does not collect your information about you.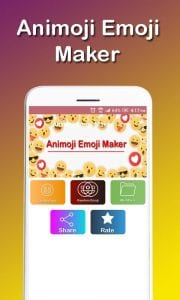 It can also memorize your slang words and the most commonly used words in animoji, so that it can offer them to you in future conversations.
Downloads: 5 000+
Customers rating:

(3 / 5)
Emoji & Memoji Stickers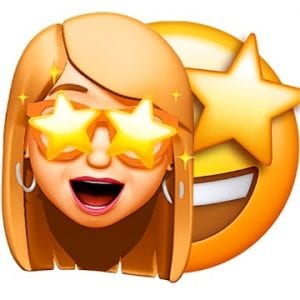 This application is gaining popularity, it has many animoji GIF files and offers over 60 keyboard layouts for Android users.
The application supports different languages and even has its own dictionary.
Animated GIFs and cute animoji will help you create a cheerful mood in chat rooms, social networks, texts, and emails.
This app also contains a large collection of packs of Emoji and Memoji Stickers for WhatsApp.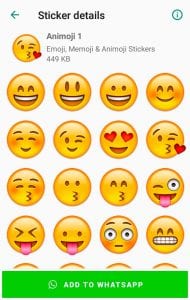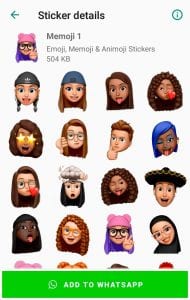 Emoji and Memoji for WhatsApp stickers collection, with many different stickers set.
Downloads: 100 000+
Customers rating:

(4 / 5)

You may also like: 11 Best Selfie GIF Apps for Android
Emoji Maker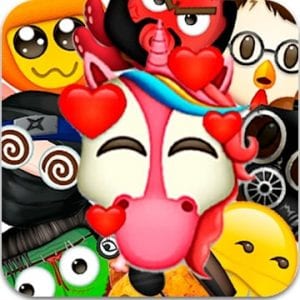 It's an Android app that you can use to insert various animoji while chatting on Message or WhatsApp. I
t comes with a range of emotions that the user can easily apply.
This application has over 200+ animoji to choose from.
It also includes more than 20 colorful keyboard themes and fun animoji puzzle games.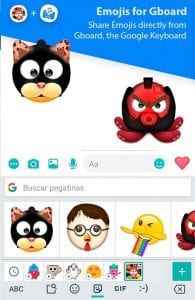 Create your animoji with your face adding your favorite photos.
Downloads: 1 000 000+
Customers rating:

(4.3 / 5)