Proxies and VPNs are used as a means of security and anonymity. Today let's talk about proxies.
Someone doesn't want the ISP to know what a person does on the Internet. Someone wants to protect themselves from hackers. You don't need to buy proxies, just use a browser with an intermediate server already built-in.
We will tell you about free proxy browsers and give you a link for downloading them.
Meanwhile, if you are annoyed by the endless advertising on your Android gadget we have several ways to get rid of it.
UPX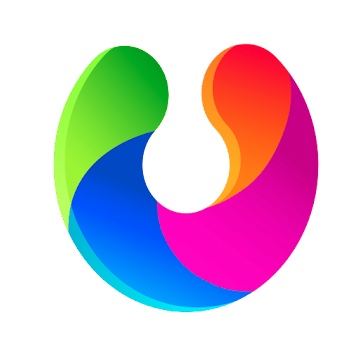 UPX: Unblock Sites VPN Browser is an excellent modern application for mobile platforms, which is suitable for everyone who is tired of complicated proxy settings in the browser.
An excellent browser for protection while surfing. It doesn't store any log files and has a "don't track" mode that blocks trackers when activated. The app also has various features such as incognito mode, IP faker, and supports features of the Chrome browser.
Ultra-modern mobile Internet with complete anonymity and the best security protocols is now open to everyone. Very fast browser. Simple and practical. Allows you to enter any blocked sites.
Program features:
Сomplete anonymity on the Internet;
strong data protection;
data encryption using the most modern protocols;
high speed access;
wide functionality.
This proxy browser will unblock all the sites that are inaccessible to you. Servers work at high speed, so you won't have problems with slow internet. The proxy is connected in one click: just select the country.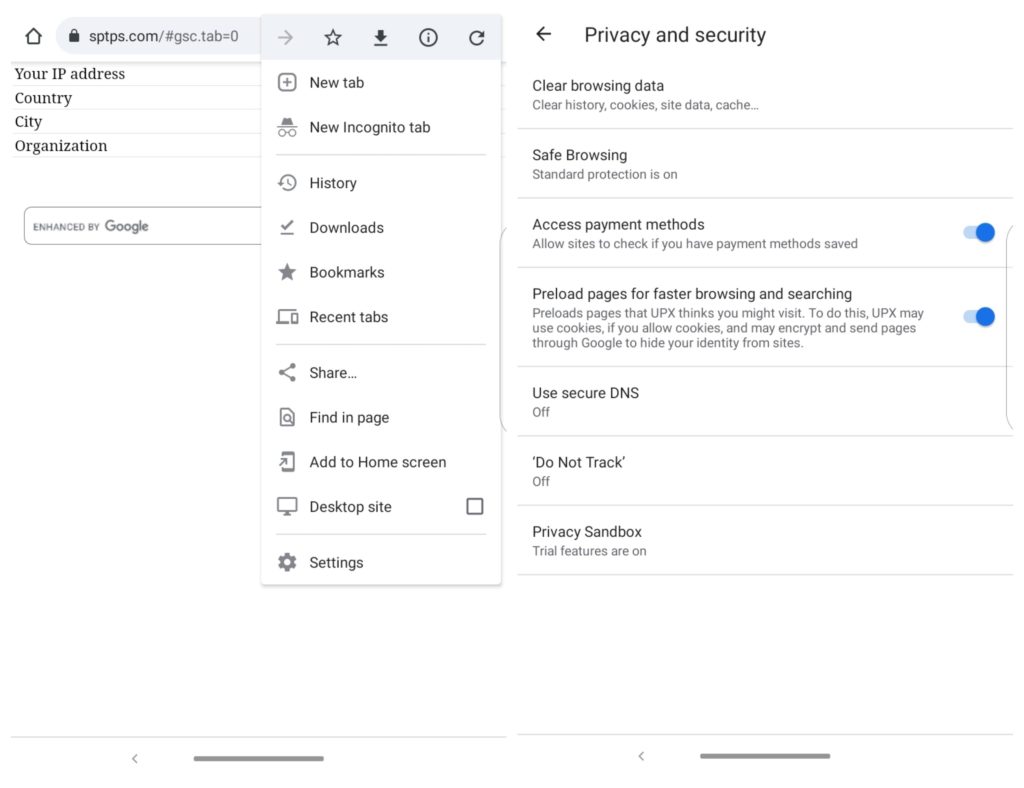 Downloads: 5000000 +
Customers rating:

(4.7 / 5)

You may also like: 9 Best Apps to Hide IP Address
Proxynel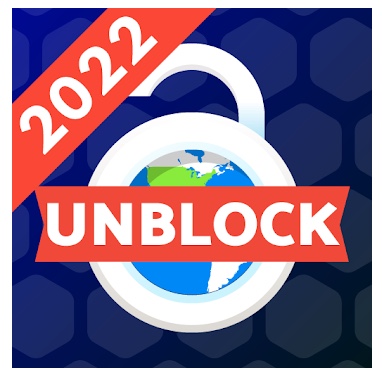 Proxynel is a free proxy browser, an application created for those users who need to visit blocked sites. It also protects the user's privacy.
Once the browser starts, it immediately connects to the proxy server and becomes ready to work. The browser window has a minimum of elements.
When you open the site near the address bar there is a button to select the location. There is an option with a random selection or selecting a specific country, you can do this for viewing advertising. After viewing the ads this location is unlocked for 10 minutes. To the right of the address bar is a button to add to favorites and reload the page.
Night mode makes the interface of the program dark – so comfortable to use the application in the dark.
Functions of the application:
Visiting blocked sites;
no browser tracking;
anonymity;
built-in proxy server.
In the settings, you can set ad blocking, disable image display, Javascript, color mode, select HTTP proxy type, user-Agent, download path, default search engine, and set search prompts. You can also customize bookmarks, page display, privacy, block pop-ups, and other features for your convenience.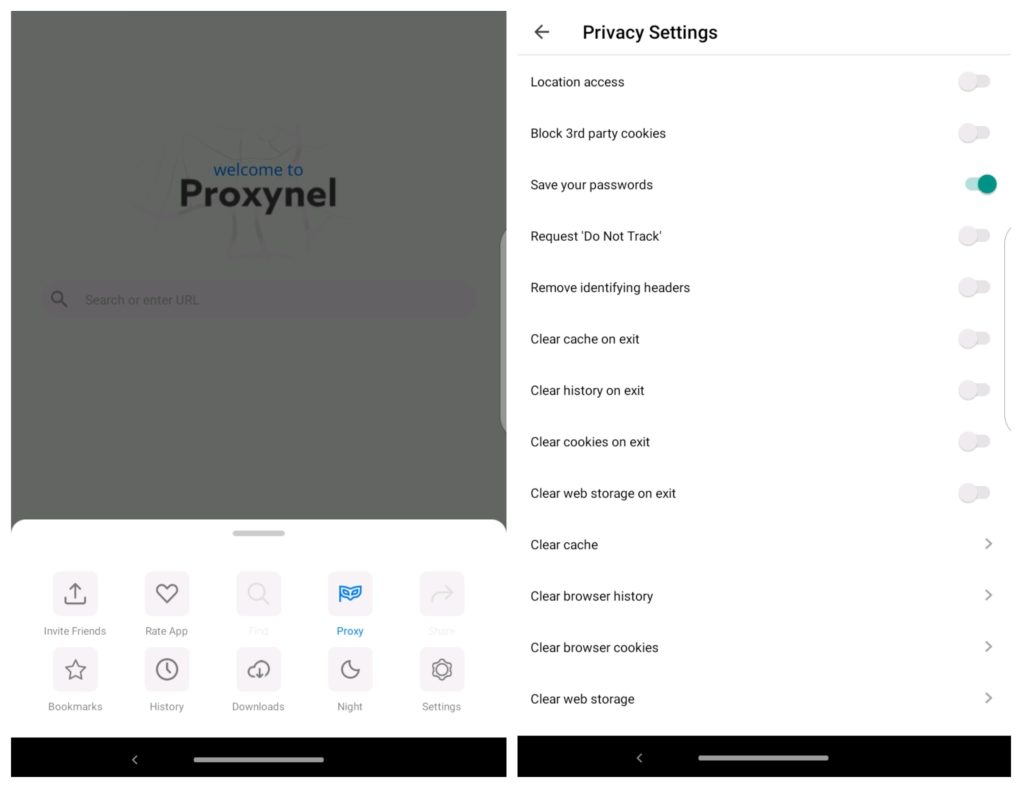 Downloads: 10000000 +
Customers rating:

(4.2 / 5)

Aloha Browser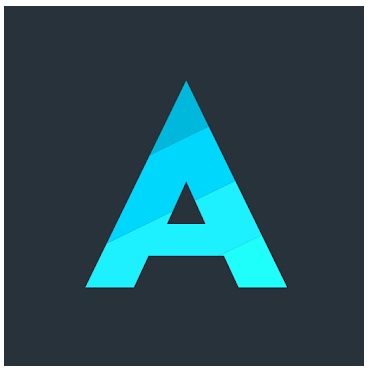 Aloha Browser is a mobile Internet browser for Android that includes unlimited VPN, ad blocker, password protection for tabs, and other useful features. The browser has a user-friendly interface with theme support, a pop-up function bar, and a customizable homepage.
The browser's home page includes a search box, links to your favorite sites, a news feed, and a QR code scanner. Aloha Private Search is a secure search engine by default, which you can change in the browser settings.
Aloha Browser includes the ability to synchronize your data between devices using Aloha Profile. If you use Aloha Browser on multiple Android devices or use Windows or iOS versions of the browser, synchronization will allow you to access your bookmarks and other data.
Aloha Internet Browser includes a free and unlimited VPN that protects your privacy and also allows you to visit sites that may not be accessible to your region. Premium users can set up auto-connect VPNs and choose their country of connection, including P2P and TOR servers.
Aloha Browser features:
Customizable homepage;
Ads and pop-up blocker;
Blocked tracking;
Private tabs with password protection;
Privacy reports;
Unlimited VPN;
Secure storage for downloads;
View PC versions of sites;
Synchronization between devices;
Night Mode;
VR video player.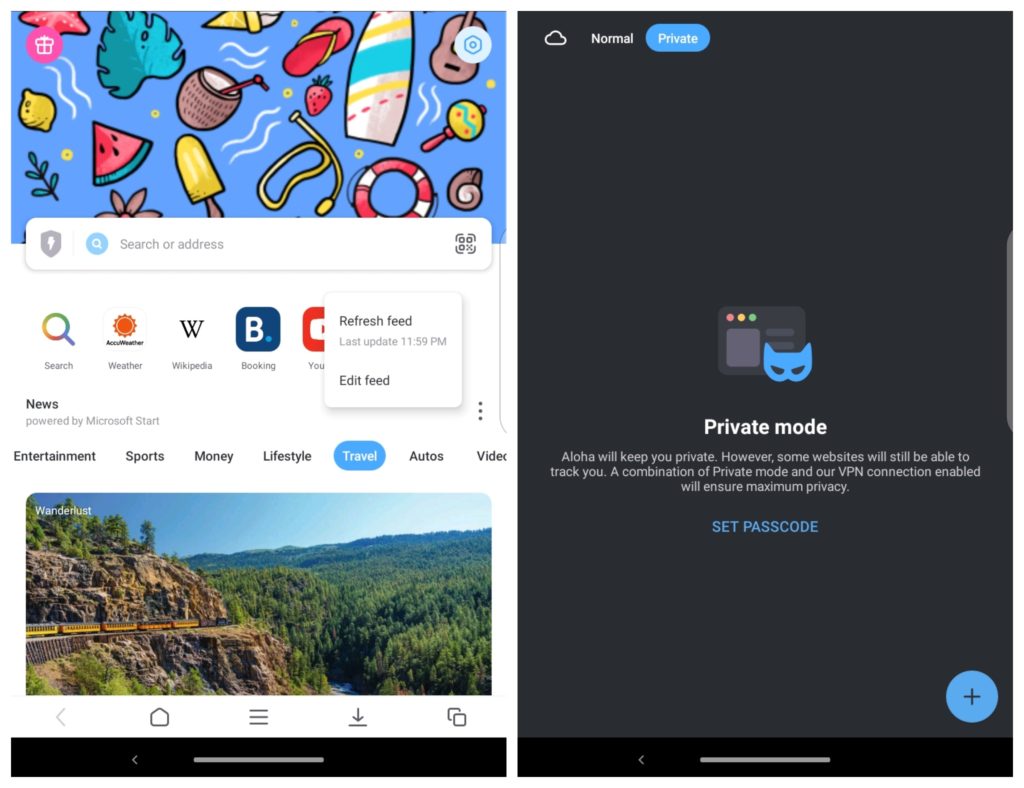 Downloads: 5000000 +
Customers rating:

(4.5 / 5)

Proxy Surf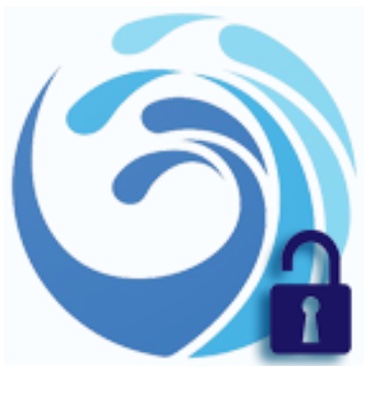 Proxy Surf – Unblock Web without VPN is a convenient proxy browser with a minimum of features. You don't need to make any complicated settings to use the application.
Users note the good speed of the browser and the ease of use. You are given a choice of many servers with VPN and unlimited proxy. The app also blocks ads.
As in most such proxy browsers, there is an incognito mode. Use the Internet freely and safely with SSL proxy protection. Your personal data is protected.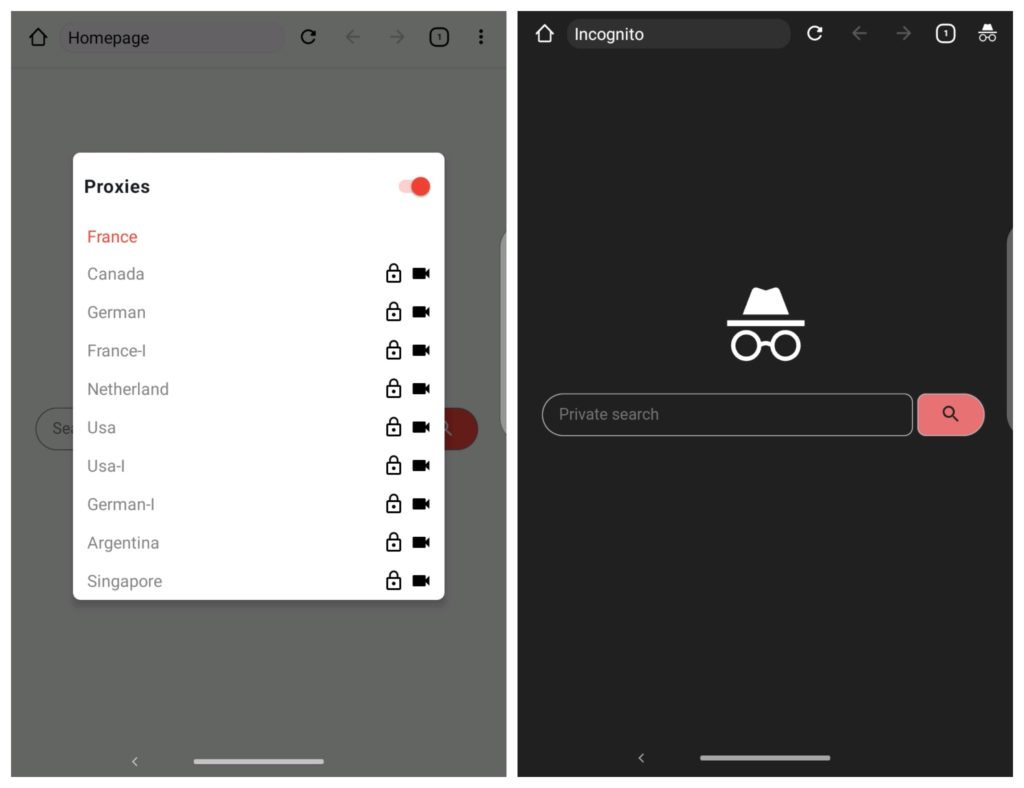 Downloads: 500000 +
Customers rating:

(4.1 / 5)

Private Browser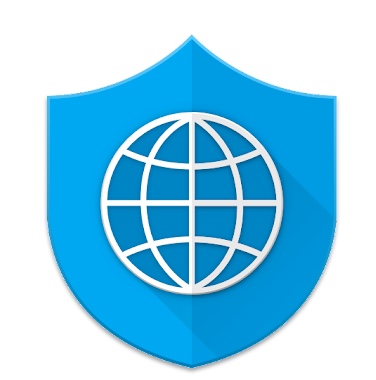 This proxy browser has more than 70 locations – choose any location. The search engine of the application is Google. If you don't want to lose a web resource – save it in bookmarks. Private Browser even creates entire folders with bookmarks.
This browser comes with a built-in VPN that has 400+ servers and 70 virtual locations with SSL encryption, so you can use public WiFi safely and without fear. It will also unblock banned sites and provide anonymous surfing.
Very handy browser. It's easy to change the country. Very helpful in certain situations. Solid speed and not weak functionality.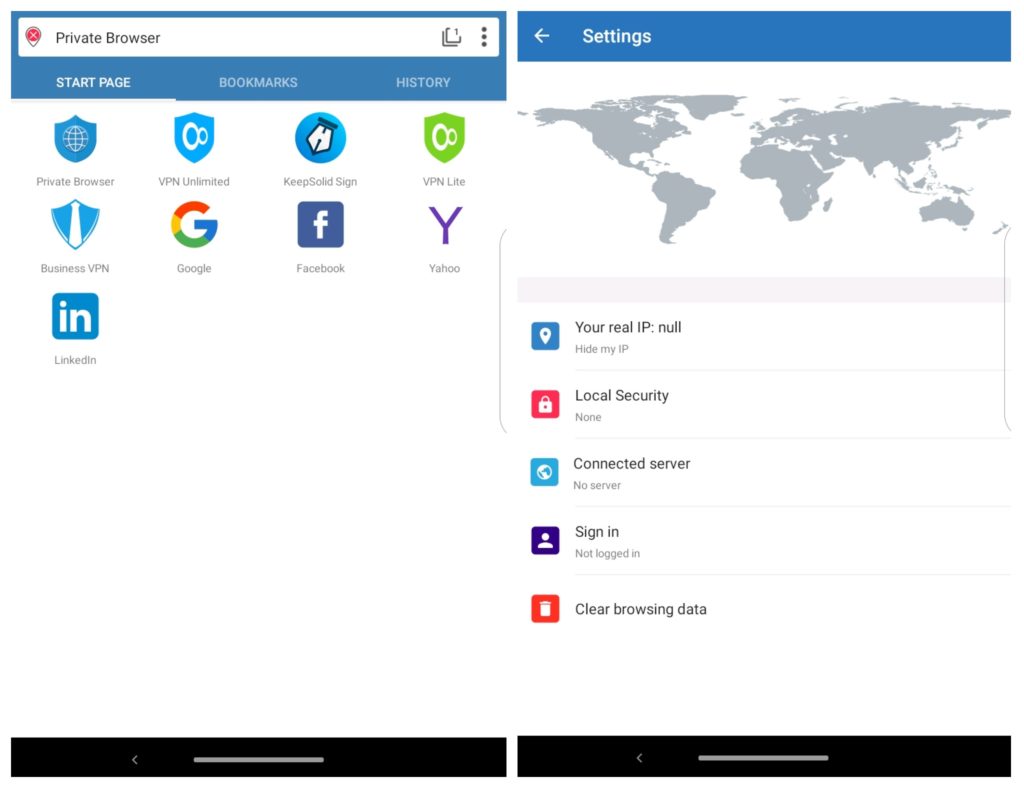 Downloads: 100000 +
Customers rating:

(4.4 / 5)

Proxy Browser. Unblock website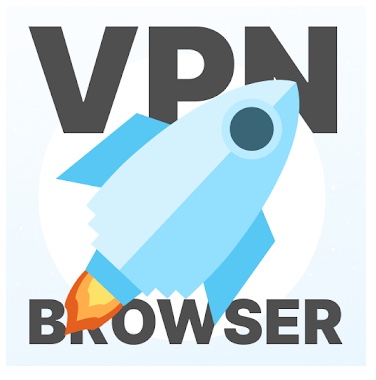 Proxy Browser. Unblock website is a cool and easy-to-use browser for everyday work. The speed is great, unlike similar browsers. Even with the proxy turned on, the Internet speed is almost the same! You can use blocked sites with no problems.
I will add what I like about it. First of all, it has a built-in VPN which is just a huge plus. Secondly, the interface is very clear. Immediately in the application, you can turn on incognito mode or quickly clear the history.
Topics like news, music, and sports are put into separate categories. For example, the news will not have to search for yourself. I recommend it! With it, you can visit any website without restriction.
The Pro version has many features, but without it, too, well. Only advertising is a little disturbing.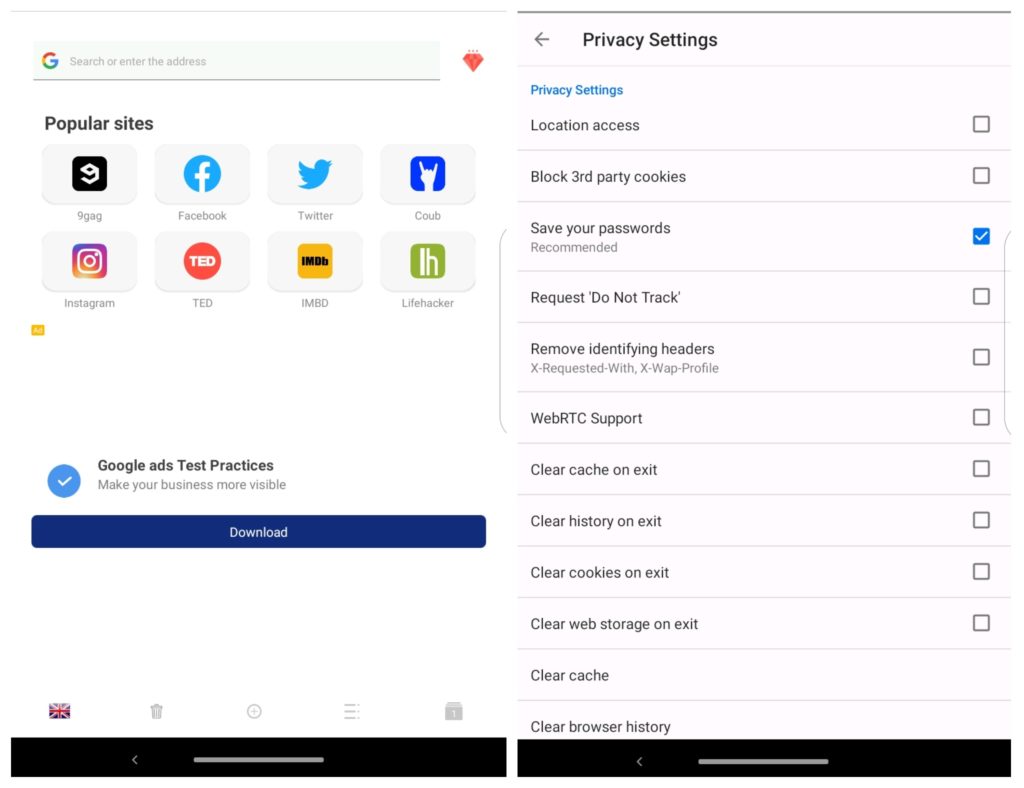 Downloads: 1000000 +
Customers rating:

(4.4 / 5)

You may also like: 11 Best duplicate file finder apps
Proxy Browser for Android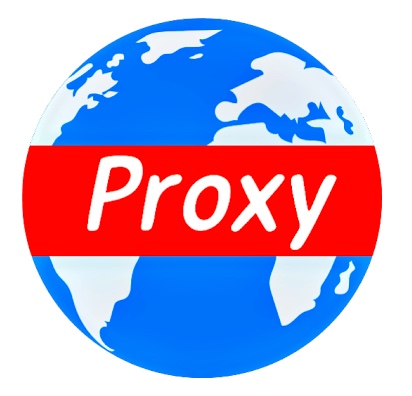 Proxy Browser for Android is a simple, fairly fast, and well-made browser.
Launching Proxy Browser, you will immediately find yourself on the home page. In the central part, there is a classic search bar. By entering a query in the search box, the program will find sites with similar keys in a couple of seconds.
The browser already has a built-in VPN. This allows you to visit even banned or blocked Internet resources. Also, this feature protects you from intruders, because it's almost impossible to find out the user's location and real IP.
These parameters are constantly changing. The browser has a fairly standard functionality. Of the basic features, you can note bookmarks, VPN, and history.
The developers have removed some additional features. This allowed to speed up the performance of the application. There is also a separate mode – "Incognito". If you don't trust the built-in VPN and want to protect personal data, be sure to use this feature.
The program has a built-in loader. However, before using it, be sure to go to the settings and specify the path for all downloaded files. You can change the colors of the visual design, but you cannot change the interface style.
The structure of the interface is very clear. I can note the speed of performance. It's quite high, all actions are performed almost instantly. This result is achieved through quality optimization.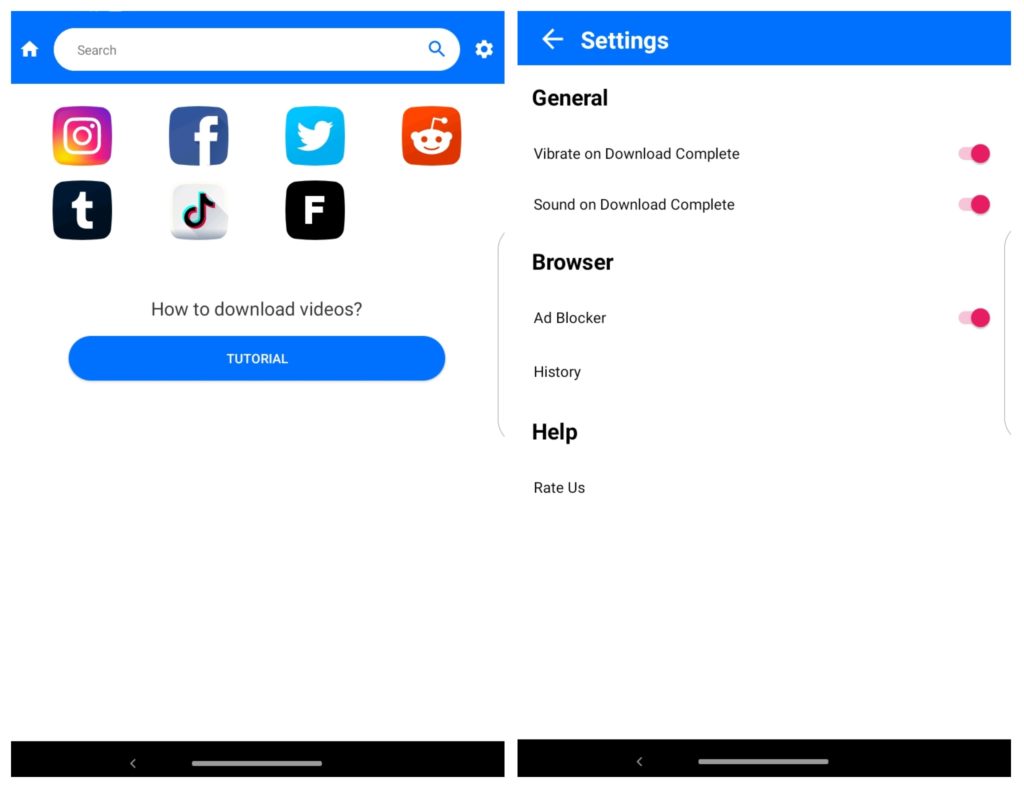 Downloads: 500000 +
Customers rating:

(3.7 / 5)

Orbot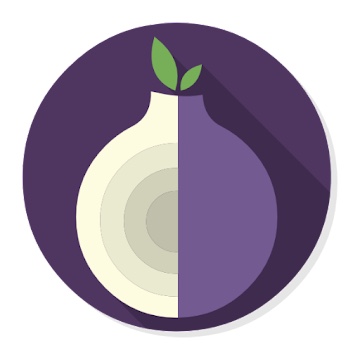 Orbot uses Tor, a system that allows you to establish an anonymous, wiretap-protected network connection.
Security is also achieved by the fact that the data is transmitted in encrypted form, and the traffic is distributed between different computers around the world. This makes surfing the web from your Android device as secure as possible. At the same time, a little bit of speed is lost.
The main features of Orbot:
Requires no additional permissions;
Provides safe and anonymous web surfing;
Enables secure chat messaging;
Allows Internet connection for applications over Tor;
Bypasses a variety of restrictions and blocks;
Official free client.
Don't forget that in the absence of root access, Orbot doesn't provide complete anonymity. You can only surf safely, but the location and phone data that other apps use are still vulnerable. So it's highly recommended that you get root.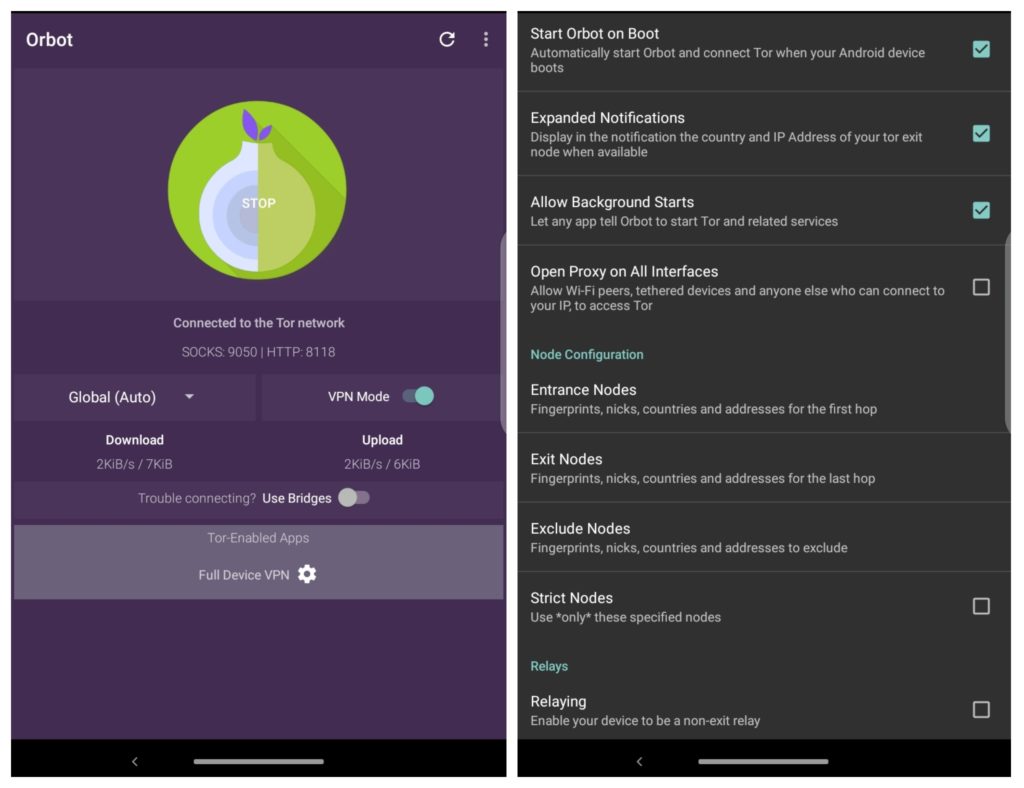 Downloads: 10000000 +
Customers rating:

(4.1 / 5)

Dolphin Zero Incognito Browser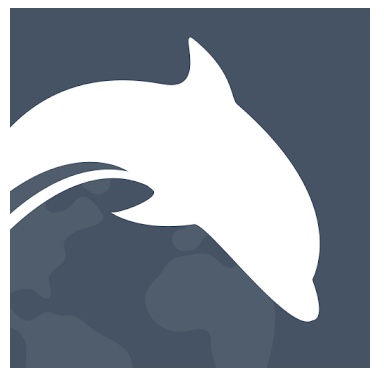 The Dolphin Zero Incognito Browser version provides anonymous web surfing from your mobile device. The app doesn't save any data, including cookies, caches, logins, passwords, and history.
Despite such extensive features, the program is minimalistic and therefore designed primarily to do something quickly from your mobile device without leaving a trace. But hiding a digital trail, visible to the Internet service provider or intelligence agencies, the application is not able to.
It doesn't load the phone and is great for reading any articles, etc. It has a user-friendly interface style.
Dolphin Zero Incognito Browser is one of the easiest browsers to use as many users claim. I think you can find a use for it in spite of the lack of some features.
If we talk in general, Dolphin Browser is quite successful in displaying web pages. And this is the main thing. In terms of interface, I personally found the application quite handy.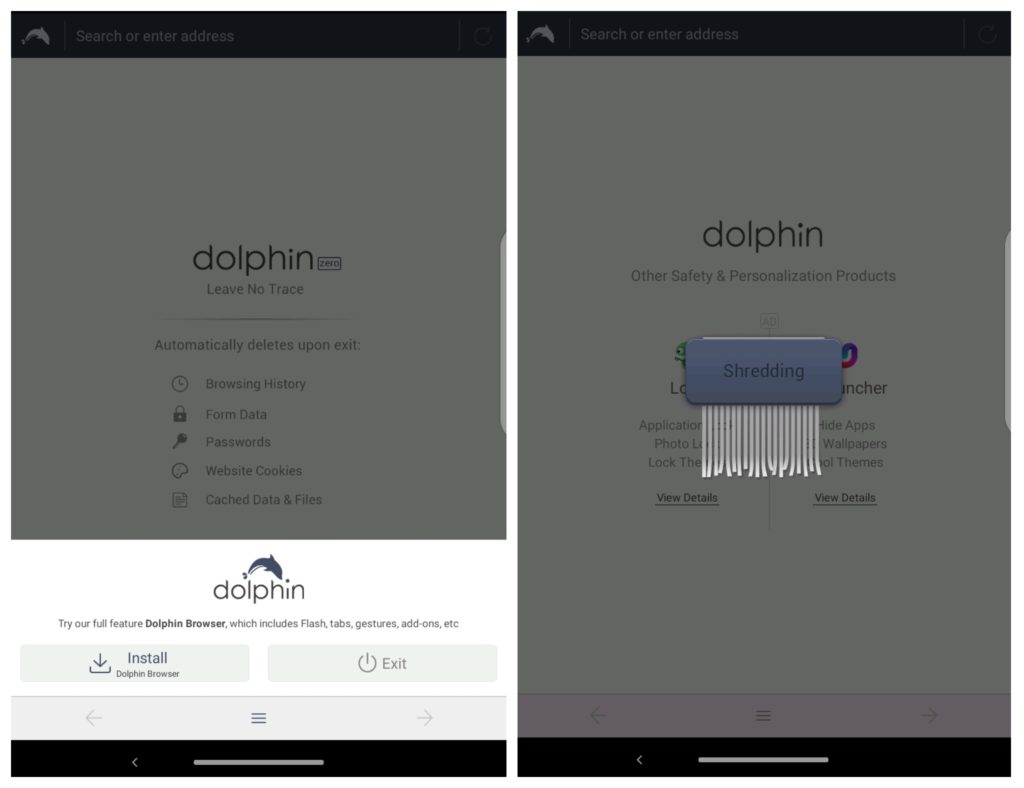 Downloads: 1000000 +
Customers rating:

(3.9 / 5)

Ghostery Privacy Browser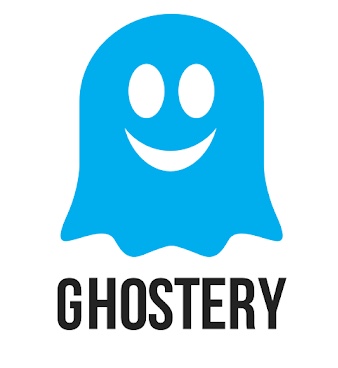 Ghostery Privacy Browser – the new browser bets on a rather popular trend – online security and anonymity. Ghostery Privacy Browser makes sure that when you browse, no web service will track your data.
The Ghostery Privacy Browser has a special "sensor" icon that shows the number of services that track your data when you visit a particular site. By clicking on this icon, you can disable all these services. The browser has a pretty nice interface.
Also, when you open a new tab, Ghostery gives you your most visited sites and shows you news from reputable media outlets.
Used to be an excellent and fast browser. Recently, users have complained that after the last update it began to slow down and give a lot of pop-up windows. I hope that the developers will quickly fix it. The service is really worthy.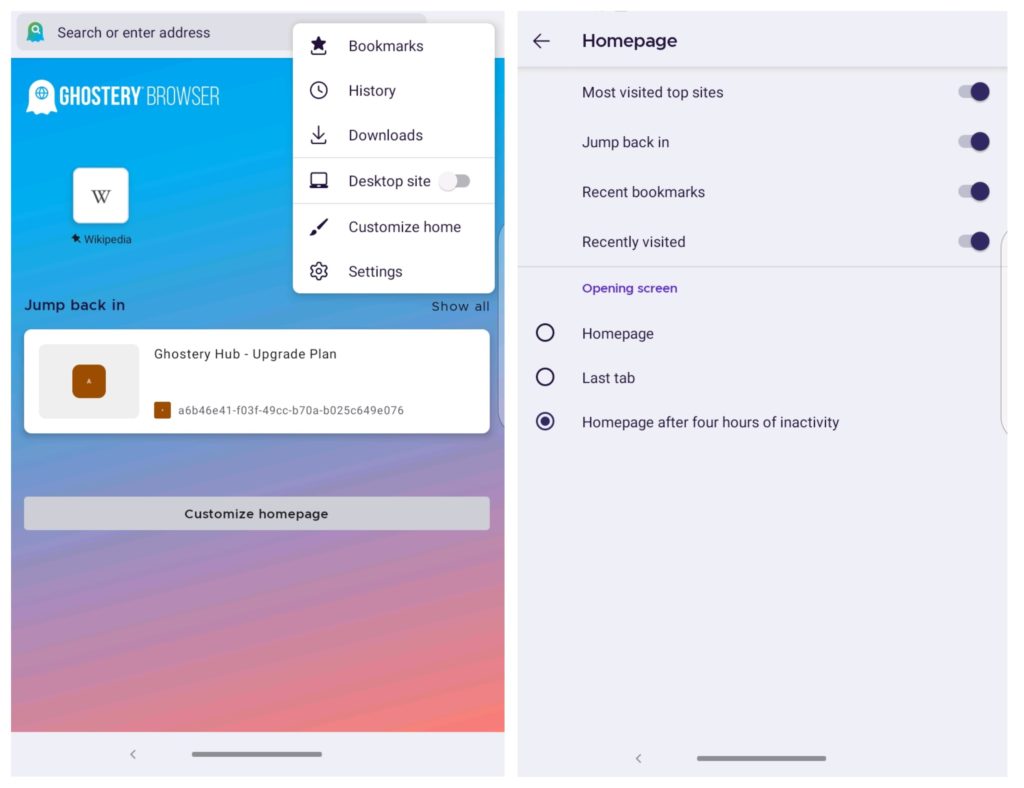 Downloads: 1000000 +
Customers rating:

(3.2 / 5)

DuckDuckGo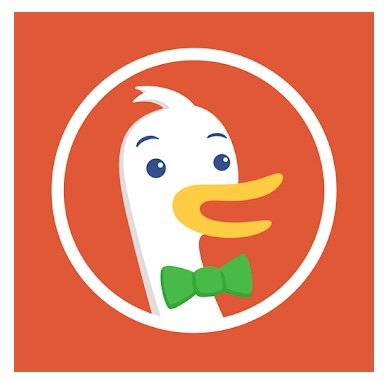 DuckDuckGo Internet browser for Android has all the basic functions for convenient browsing and searching for information on the Internet: page browsing, searching from the address bar, searching for text on the page, opening multiple tabs and switching between them, bookmark menu, autocomplete and "full version" view mode of the site.
The browser's built-in privacy feature blocks all detected trackers and analytics-gathering scripts. It also blocks ad networks that track your online activity and display ad banners based on your interests.
The browser uses the confidential search engine duckduckgo.com to anonymously search Internet sites. The DuckDuckGo search engine doesn't personalize search results and provides quality search results that match your queries.
DuckDuckGo shows a privacy rating of websites visited from A to F. This rating is set automatically based on the presence of hidden tracking scripts on the site, encryption of transmitted data, and the existence of a privacy policy.
This rating appears in the address bar before the site's URL and allows you to conclude whether the site is safe to visit.
To preserve your privacy, the browser has a "panic button" that allows you to clear your browsing history and opened tabs in two clicks.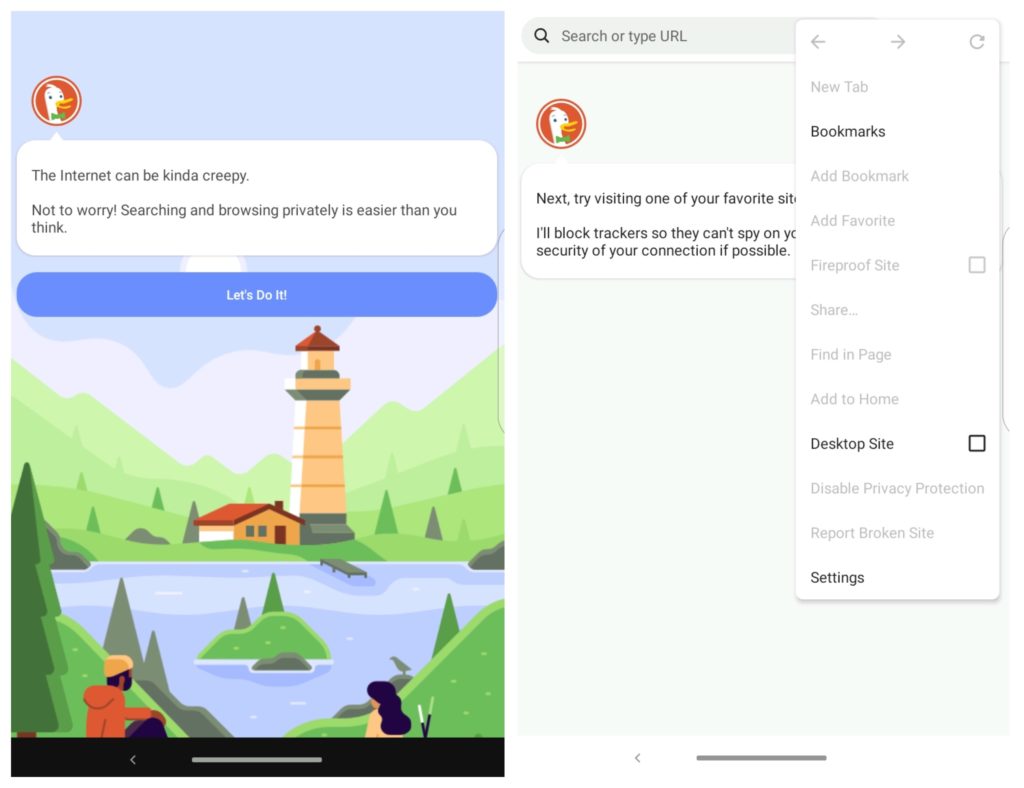 Downloads: 10000000 +
Customers rating:

(4.6 / 5)

Unblock site VPN proxy browser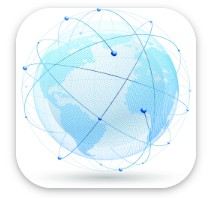 Sometimes it is very important to keep anonymous on the Internet and have access to sites that are blocked in a particular region for some reason. This service is useful in such situations.
When you use the web, of course, you leave traces – various data. This app will change them or hide them together so that you can use the websites anonymously.
This is a much safer way than leaving your IP data, which can be used by hackers.
Although many proxy browsers significantly reduce the quality of Internet connection, this service works in another way. You will not feel the difference in Internet speed at all. Enjoy watching videos or listening to music without long downloading.
To start using your new anonymous superpower, choose which country you would like to "be in". The service offers a large number of proxy server options in various cities.
This is a convenient browser with a simple design that provides replies to requests in a moment. Moreover, you can use the browser only with VPN enabled, but also when it is disabled.
This may well be an excellent replacement for the standard browser.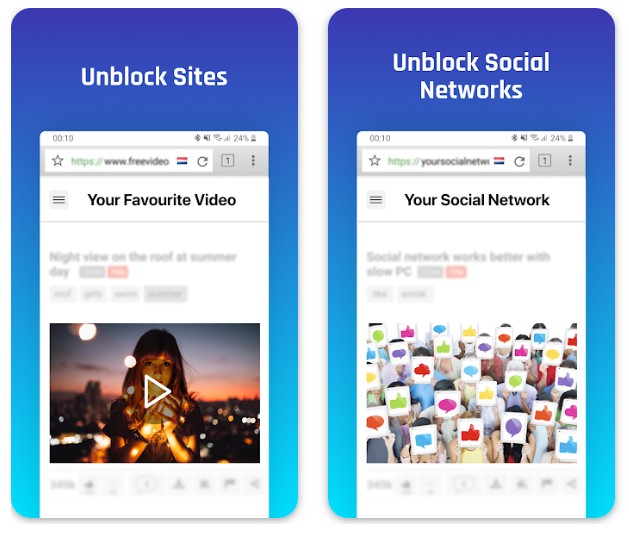 Downloads: 1 000 000+
Customers rating:

(3.4 / 5)

VPN Proxy Browser & Downloader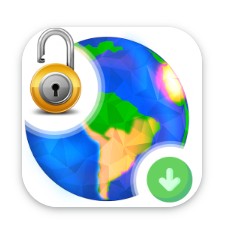 This app has not only a proxy function but also allows you to download any video that you find using this proxy browser.
The browser gives access to sites that have been blocked for some reason. Now you can use the information that is available on such sites again just by installing this app. This works thanks to the proxy system.
You log into the browser, turn on the function In VPN and become an anonymous user who has the opportunity to open any website, even one that is not available in your region. And even more importantly, it's free.
It is also possible to download videos of any size. A movie, a lecture recording, a video from social networks – now it's all available for download without having to buy an expensive subscription.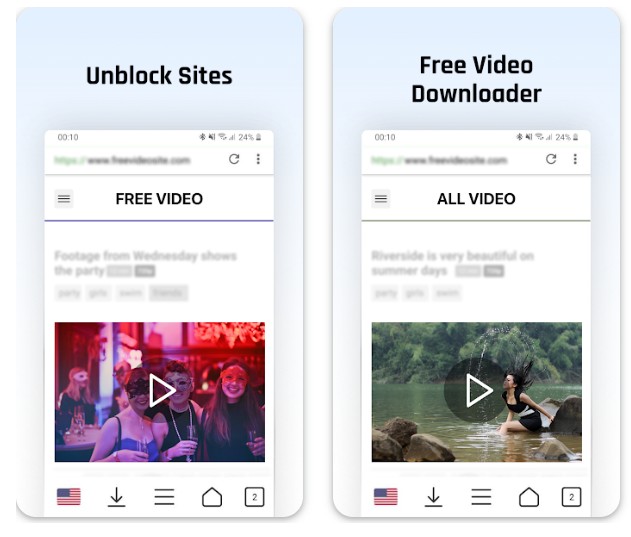 Downloads: 1 000 000+
Customers rating:

(4.2 / 5)

Private VPN – Proxy Browser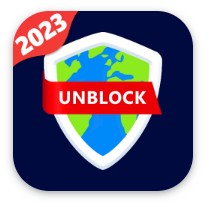 If you often need access to blocked websites, then this service will be an excellent alternative to the pre-installed browser.
Thanks to a special proxy system, you will experience no inconvenience due to the slow Internet, because it will be as fast as always. The connection quality is enough to watch videos and download various files without any problems.
Choose one of the servers to start your anonymous journey through the websites. VPN turns on very quickly – just one tap on the screen and you are ready to surf the net.
It doesn't even need to register and create an account or give additional permissions for the app in the phone settings.
The browser looks both standard and modern. Nothing that could be confusing to a new user. It is a simple and light design.
Moreover, by using this browser and connecting to the VPN, you can be calm when you have to link to public Wi-Fi hotspots. All your data will remain only yours.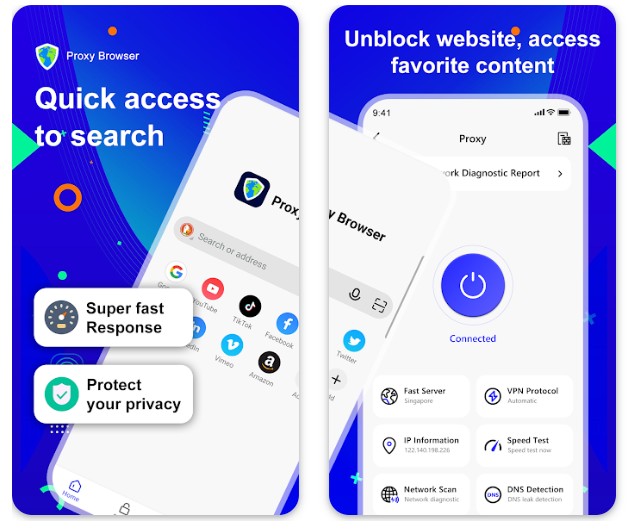 Downloads: 100 000+
Customers rating:

(4.7 / 5)

You may also like: 9 Free WiFi Blocker Apps
HotspotShield VPN: Fast Proxy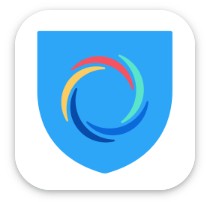 This service is a good choice for those who care about their online security.
This kind of browser is a multifunctional tool for working on the Internet. It is much easier to use it than to install specific programs and utilities for your phone's basic browser.
In addition, this service is much more efficient than if you use another VPN app separately to stay astonished in your browser.
HotspotShield supports the basic features of the app for free. However, if you want to use the service without any limits, the developers offer to purchase the full version to get a higher Internet connection speed.
This service supports many proxy servers around the globe. If you're sitting on a couch in a quiet American suburb, then for all the internet, you're hanging out in the center of Sydney or Tokyo right now!
Besides, the app can protect your phone from malware. Using it, you open access to blocked sites, provide yourself with Internet anonymity and keep all your data safe.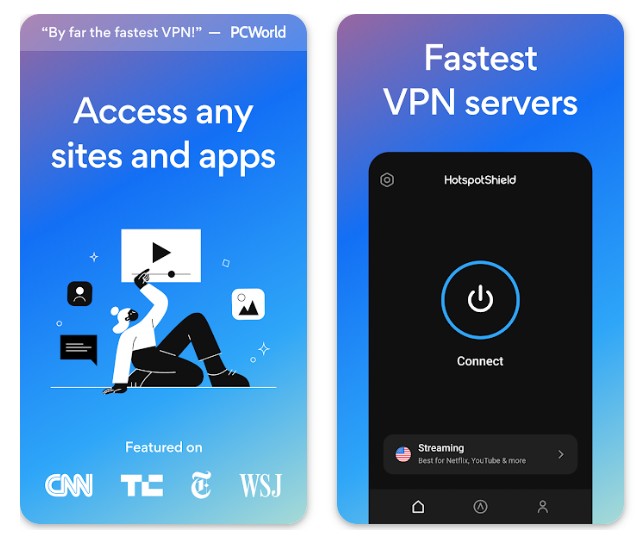 Downloads: 100 000 000+
Customers rating:

(4.2 / 5)