Tell me, do you ever find yourself worrying about things, getting stressed over something or someone, finding it difficult to sleep, tired of those flashy noisy games and apps. If you answered yes to any of those then I know exactly the app for you.
Mix: Relaxation & Sleep by Zakary Kinnaird the appreciative minimalist app developer and writer. I guess he has got some other interesting projects so one may just follow a trail, but I didn't tell you anything.
You can also check the Android apps to organize your home routines.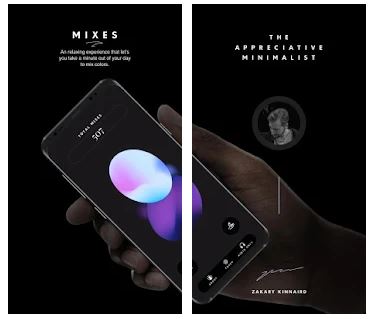 When you launch the Mix app for the first time, a strangely and mysteriously relaxing melody and screen in a painfully enjoyable black background tone welcome you, leaving a question: what is this kind of mystery app you've found?
After a bit of wondering and guessing games, you proceed by pressing the continue button to another screen with two colorfully gradient circles you can interact with.
Those colorful circles are purposed to mix for making new colors, so the more you do the more it counts you can see by total mixes on top of your screen.
Your actions are accompanied with a beautiful ambient soundtrack that calls to your inner thoughts to awaken. And that is exactly how you lose your attention and find yourself in a sweet embrace of Morpheus.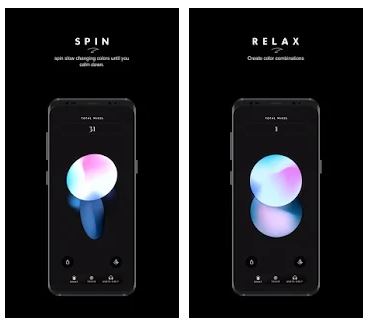 The app's design may be found enjoyable by minimalism appreciators. There are few things on the screen, just mix the colors and enjoy your stay with the calm music you hear before falling asleep. The buttons help you to create a new idea, touch and audio-only or you may know a little more about the app. You may guess yourself what they do or try out the app
It's super easy to use, just mix and start counting the sheep. You will find it wonderful, believe me.
And to get your life more organized, check out the bucket list apps.
In conclusion, minimalists and those who find it hard to fall asleep may find this app interesting.