BucketList is a list of things to see, learn, try, do, and feel in this world. And for which there is only one chance – your life.
BucketList helps you understand how short life is. Try writing such a list of 50, 100, or more items, the thought "How can I do it all?" will immediately begin to pulsate in your head.
BucketList is a great motivator. Take Action. Take action right now!
So, how to make a BucketList?
There are special mobile applications for this. It's extremely convenient. Your list always is in front of your eyes, you can edit it any time and add items to it.
So, we've compiled the best bucket list apps for you.
Buckist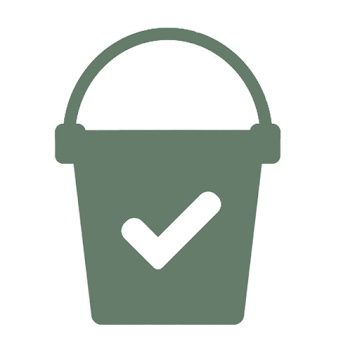 Buckist will become your personal diary. But not one in which you describe your previous experiences, but one that focuses on visualization and plans for the future.
The application is designed for those who know what they want but understand that they can not get everything at once or achieve everything. Therefore, they are offered the opportunity to make a list of things to do in a convenient and stylish way, if not in the near future, but during their life for sure.
Features of the app:
Convenient tools for creating a wish list;
Ability to add pictures to each item in the list;
Categorize your list;
Multiple color shemes;
There's even an inspiration list where you can explore other people's ideas.
There is also protection that will protect your innermost thoughts and dreams from the overly curious eyes of outsiders who get into your mobile gadget. And the reminders will help you keep your many dreams in mind.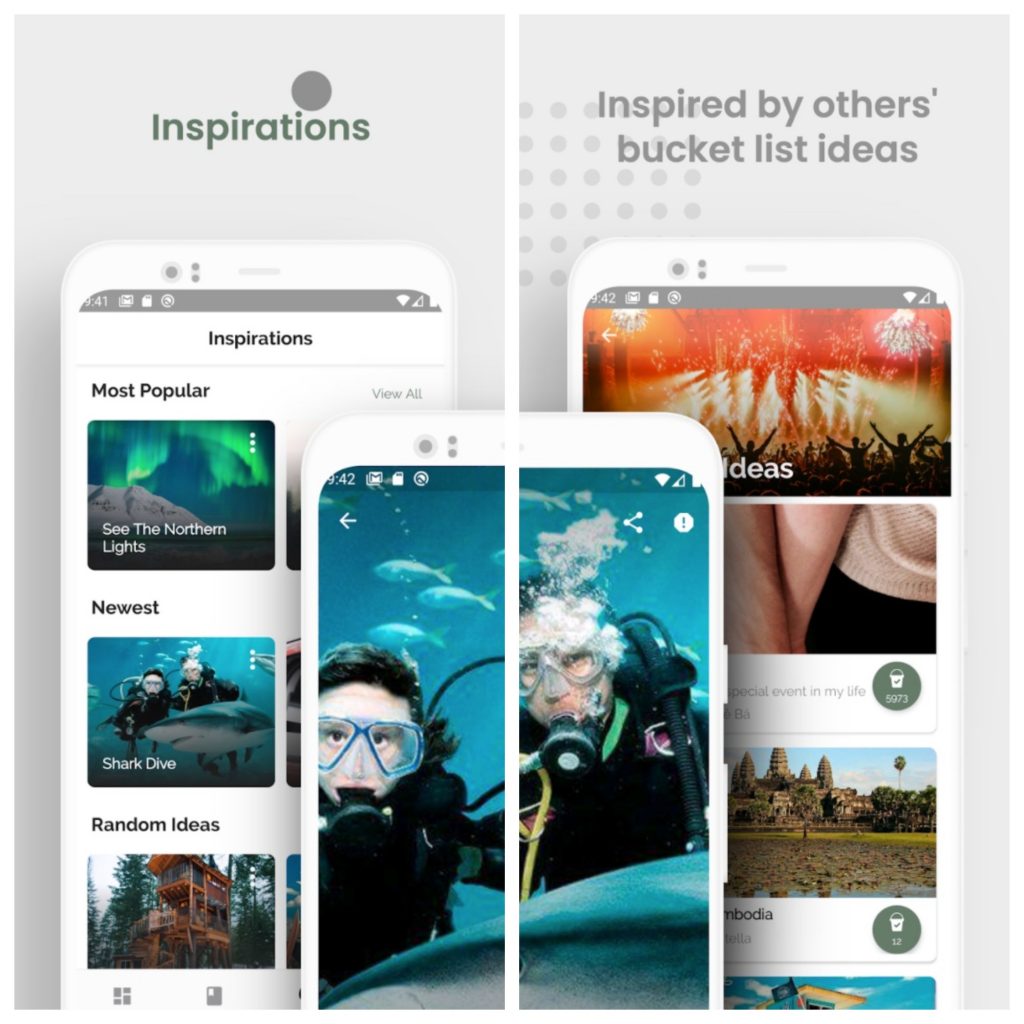 Downloads: 100000 +
Customers rating:

(4.3 / 5)

You may also like: 13 Best Day Planner Apps For Android
Lifetime Goals (Bucket List)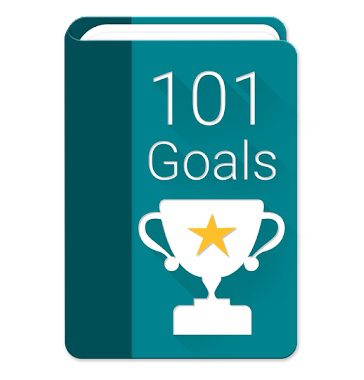 Probably many people on a subconscious level often dream about their perfect life. What would be if… if you had a bag of money, if you had another job, if you lived in another country… But it's all a little different.
Dreams are still dreams if you don't make them come true. No matter what! It's not hard to make such a list with Lifetime Goals (Bucket List).
In this bucket list, you can list all your goals and dreams. You can organize them into categories such as travel, sports, movies, beauty, etc. There are preset categories and you can also create your own. To make the goal look as juicy as your visions, add pictures to each one.
This way you will always have your goals and achievements in front of your eye. You can even set reminders so you don't forget important things. As is often the case with lists written on a piece of paper and later forgotten.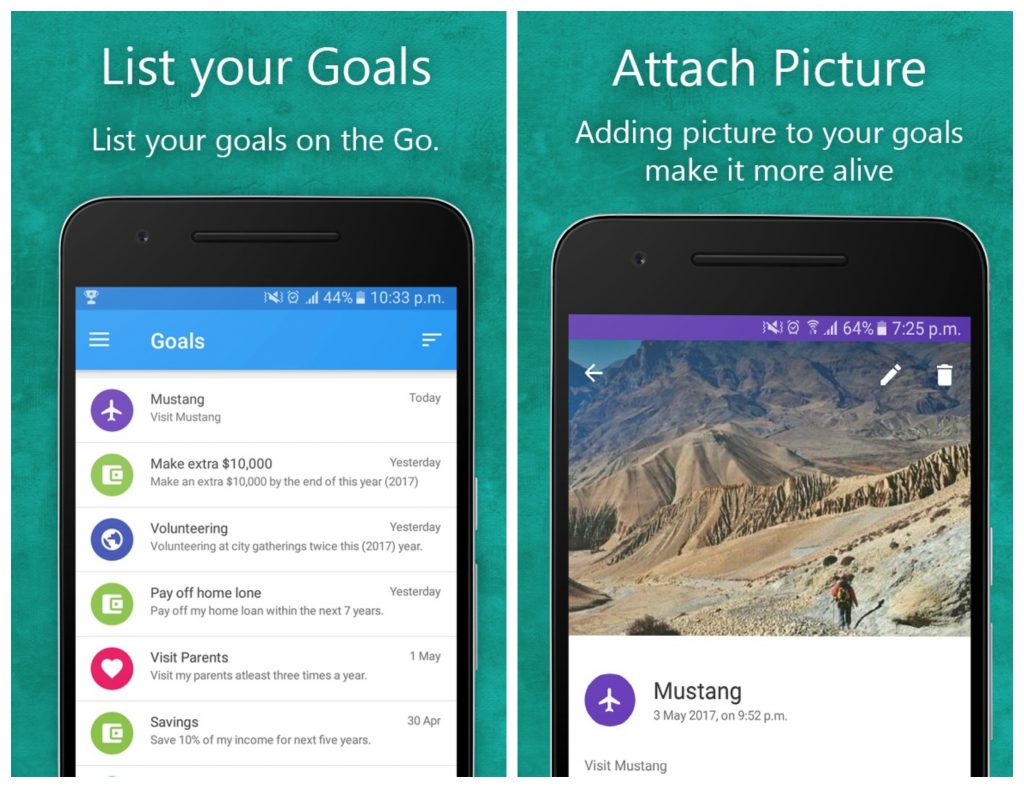 Downloads: 50000 +
Customers rating:

(4 / 5)

iBucket: Bucket List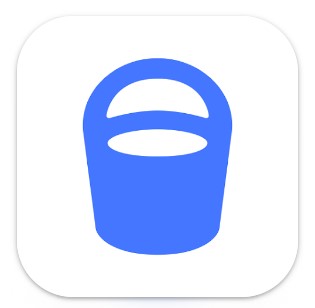 iBucket is an app that aims to help travelers plan their trips and create bucket lists of all the exciting experiences they want to have while exploring the world.
It allows users to browse through a vast database of travel experiences, from adventure sports to cultural events, and add them to their personal bucket lists.
The app also provides information about each experience, such as the location, pricing, and reviews, which can help users make informed decisions.
iBucket is a useful app for travelers who want to plan their trips and create personalized bucket lists of all the exciting things they want to do while traveling.
You can also create your own experiences and add them to your bucket list. This feature allows you to customize your itineraries and add unique experiences that might not be available on other travel platforms.
Moreover, this service provides different articles and recommendations for travelers. For example, it is possible to get more new information about countries.
Also, iBucket has a minimalist design, with bright colors and beautiful icons that make it visually appealing.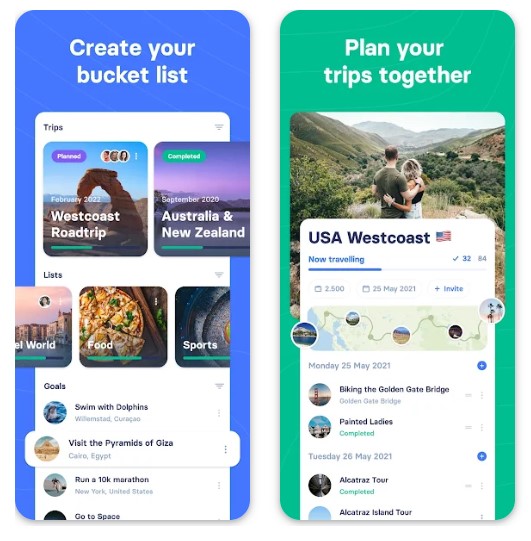 Soon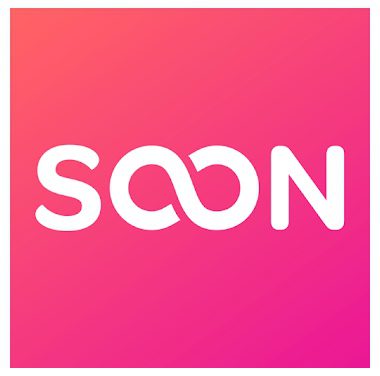 You've definitely had the urge to see a movie, but you didn't know which one to choose. Maybe you've had doubts about which hotel to book, or which book you'd like.
Now, Soon offers you the solution to all your doubts, because you can easily create recommendation lists and see the advice of others.
Soon is very easy to use and will only take you a few seconds to set up initially. In the main menu, you'll find different categories, including movies, TV shows, music, books, or restaurants that you can fill with your own review.
Soon offers a very clear browser that gives you certain prompts when you type in various words. After filling out your recommendations, you can share your lists with your contacts. When you add your contacts to your profile, you can look at their lists with reviews as well.
If you want to create social lists to recommend your favorite places and leave other reviews, while still being able to watch your contacts' lists, then try Soon.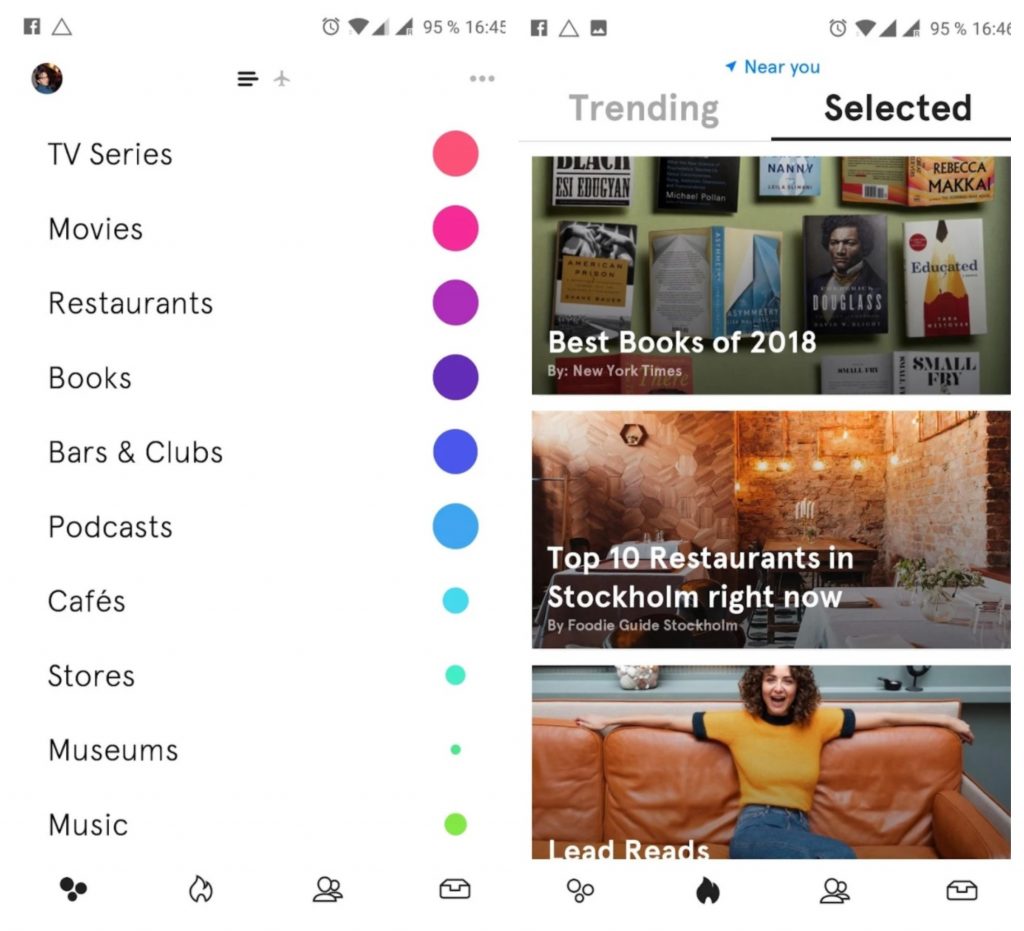 Downloads: 10000 +
Customers rating:

(3.7 / 5)

Bucket List – The Ultimate List of Life Goals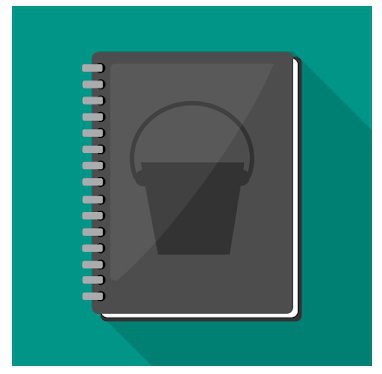 The bucket list has long ceased to be a once-in-a-lifetime (and lifelong) list.
Many people make a bucket list for a decade, a year, or even a season, because it helps them better focus on what they want to do, feel, or achieve in the very near future.
And Bucket List – The Ultimate List of Life Goals app will help you make and manage your list right on your phone screen. Tag, change, and edit your goals. You always have the ability to review your list and add something you suddenly remembered, something you've wanted for a long time.
The app looks quite simple and concise. The functionality is also uncomplicated.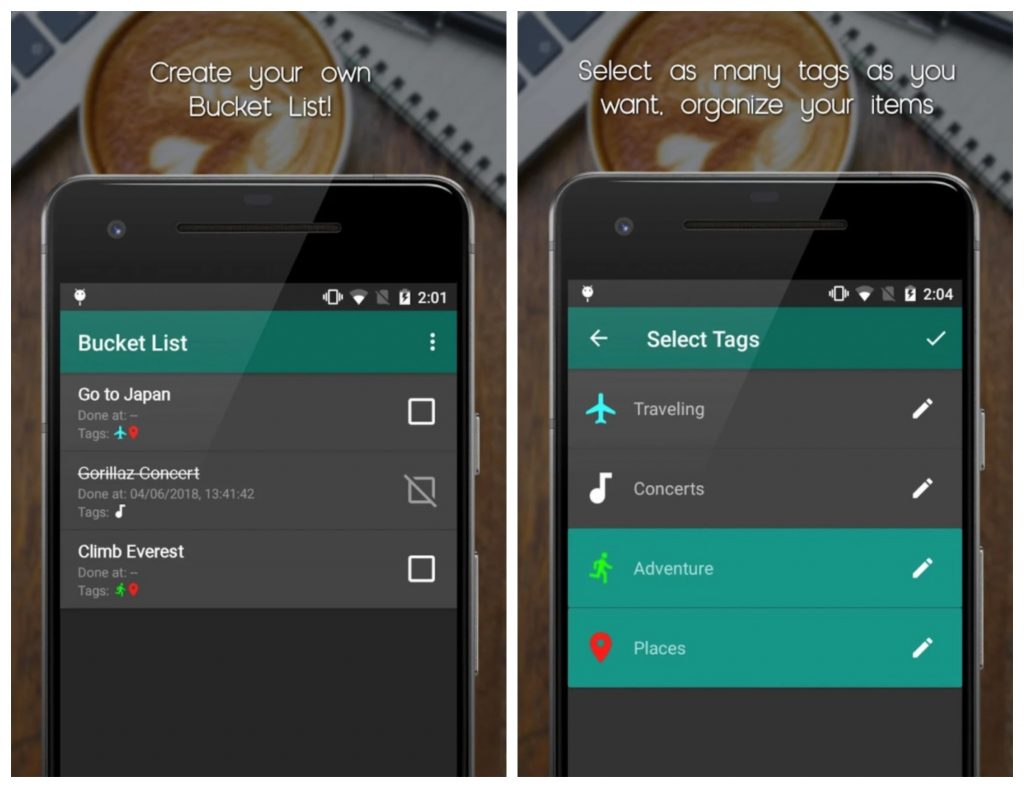 Downloads: 10000 +
Customers rating:

(4.3 / 5)

Bucket List Map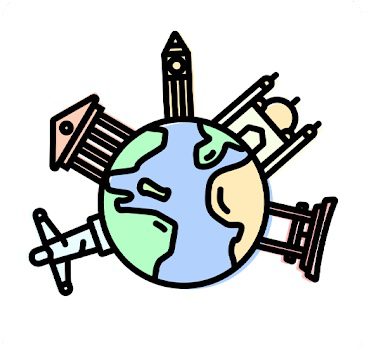 Traveling a lot is something everyone dreams of. Think of the places you would like to visit and put them on the bucket list. There is a special Bucket List Map app for this purpose.
It is a convenient way to find and mark all the places you want to visit.
The application is also informative because you can get information about the places you are going to visit. The app will help you navigate to any country, city or place you intend to visit.
If you add a city or country to your list of places to visit, the app will automatically give you all the attractions that are in that place. Select the ones you would definitely like to visit and they will be reflected in your list.
You can also compete with your friends. Look at their lists of things they want to visit and where they have already been. Maybe you will be inspired by some points.
Mark the places you have already visited on your journey and you will never forget the experience.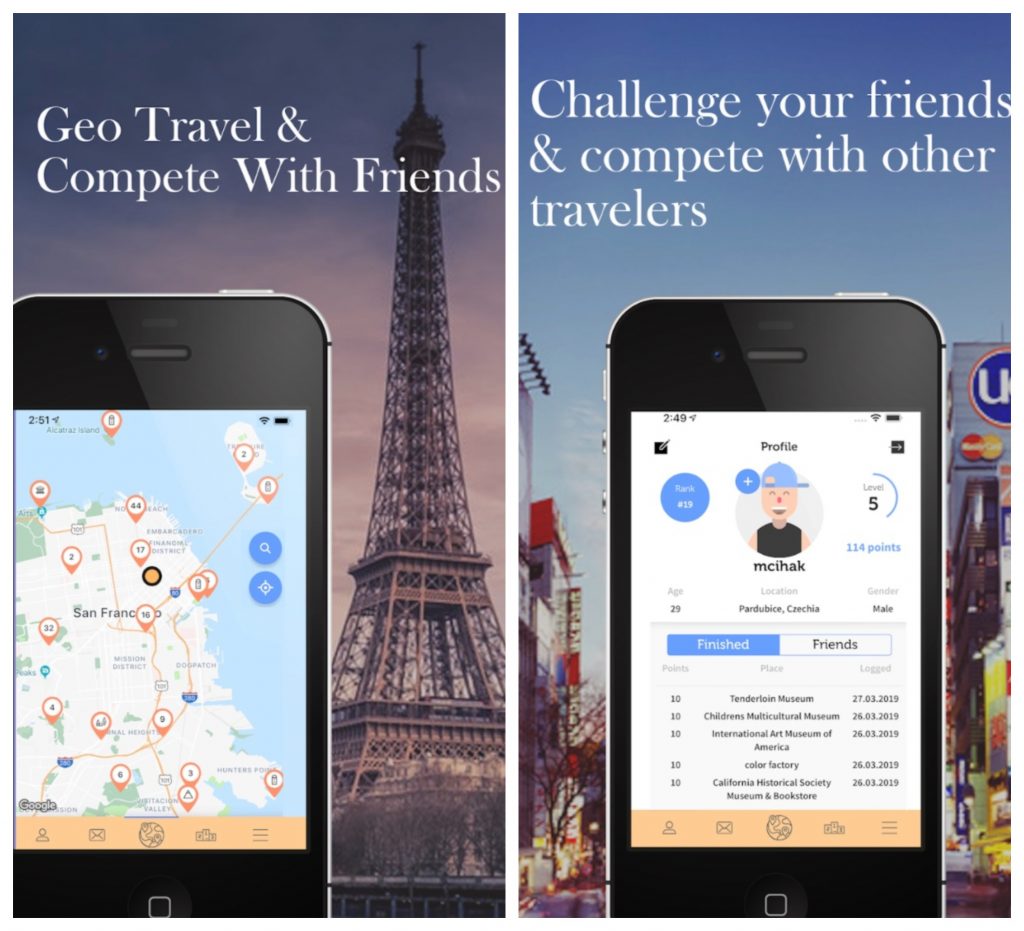 Downloads: 1000 +
Customers rating:

(3.9 / 5)

Squirrel Bucket List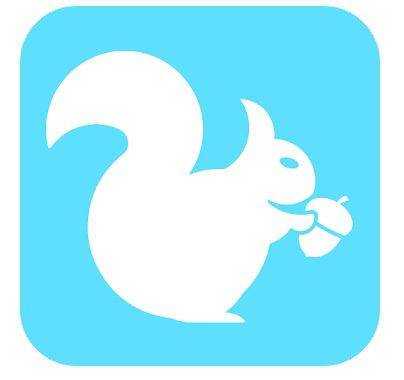 Squirrel Bucket List is a non-trivial list-making program. If you're tired of monotonous, boring planners, this is the app for you! Squirrel Bucket List application combines simplicity and aesthetics.
Places you want to visit? Goals you want to accomplish in the near future? Just record your thoughts in Squirrel Bucket List.
As you progress, you can tick off items and you will easily see your progress. Another great feature of the app is that you can set a budget for each goal and track your savings.
Finished making your bucket list? Then why not share it? And if you're not ready to show the results to everyone you know, try to at least send your list to your close friends. That way you'll have less chance of forgetting about it and more motivation to complete all the items.
In addition, you can inspire your loved ones and find a company to complete the items on your bucket list.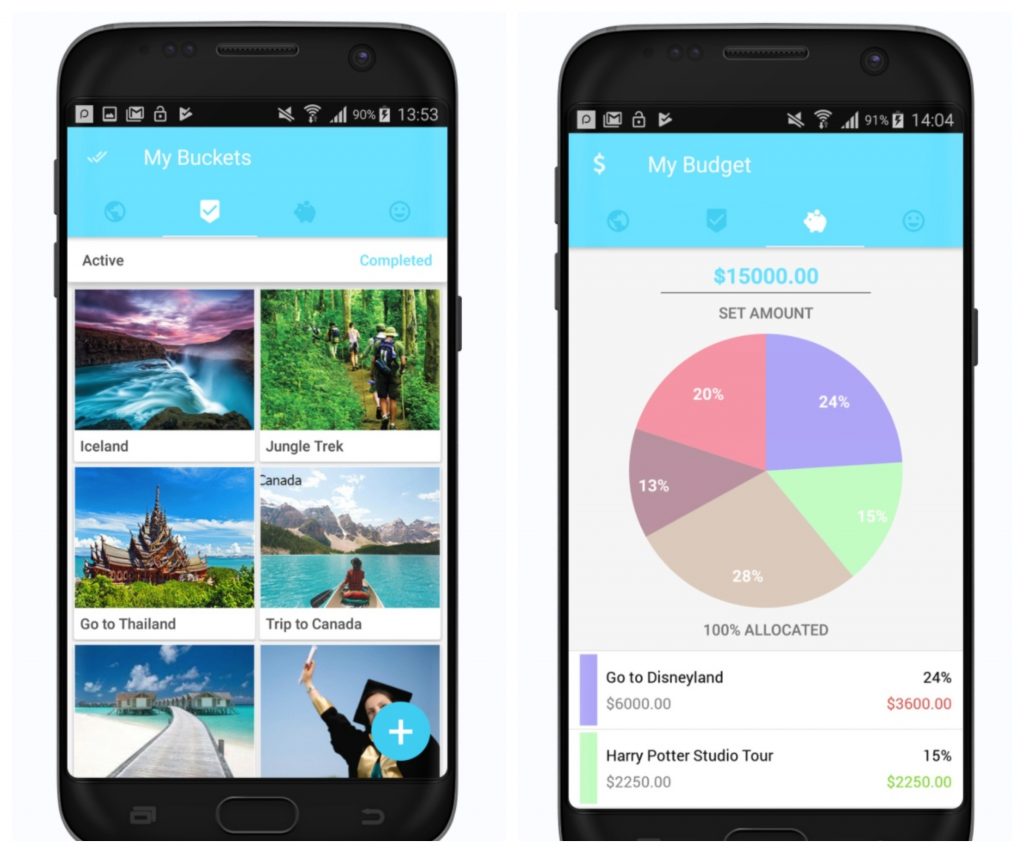 Downloads: 10000 +
Customers rating:

(4 / 5)

You may also like: 7 Best Online Corkboard Apps for Android
Places Been – Travel Tracker & Visited Places Map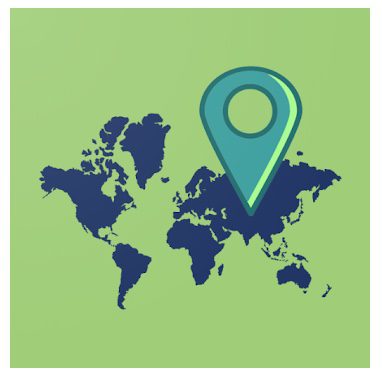 Places Been helps you create your own personal travel map.
With this app, you can mark all the points on the world map that you have already visited. They will be nicely displayed on the map with the corresponding country flag.
Also, you are welcome to form your travel bucket list. Highlight on the map all those countries, cities, and sights that you dream to visit.
The app has a database of all cities in the world with a population of more than 500 people. The app automatically tracks your visited countries as soon as you mark cities as visited.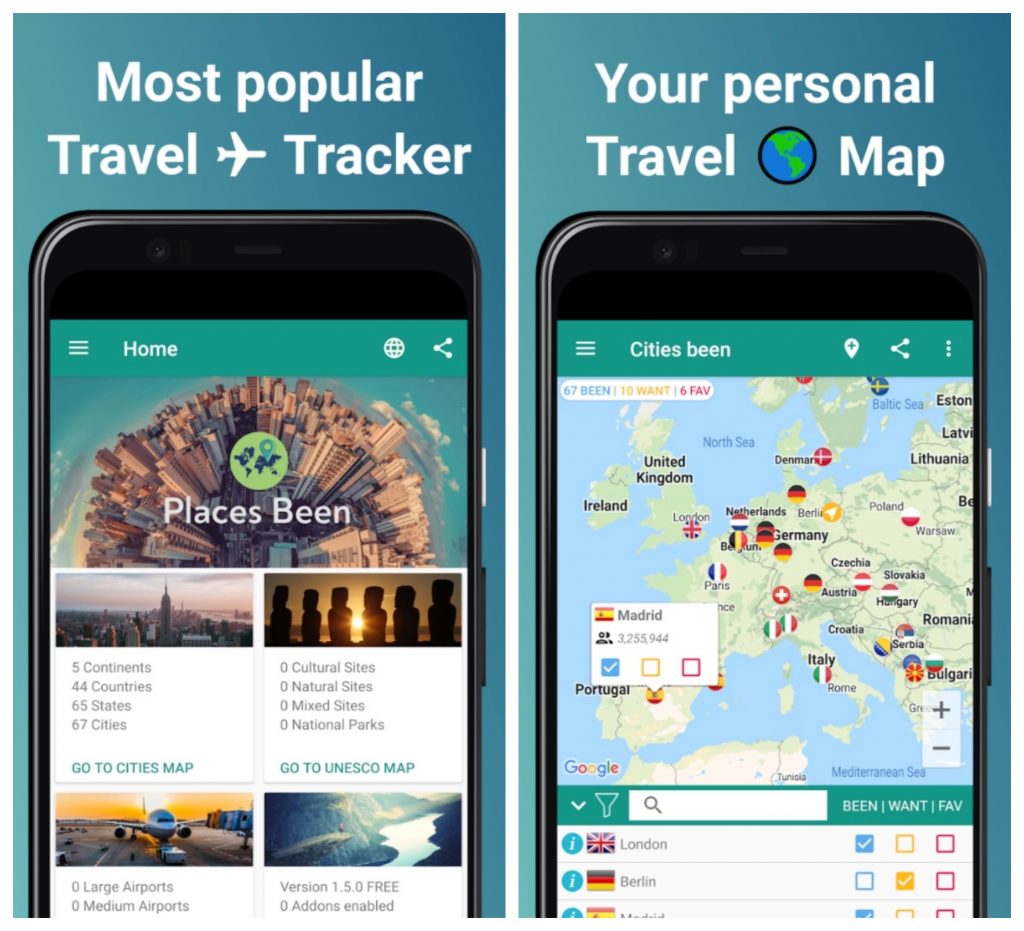 In general, it's a great app to keep track of trips you've already taken or are about to take. It's also a great way to see your travel stats.
You can share your bucket list with your friends on social networks.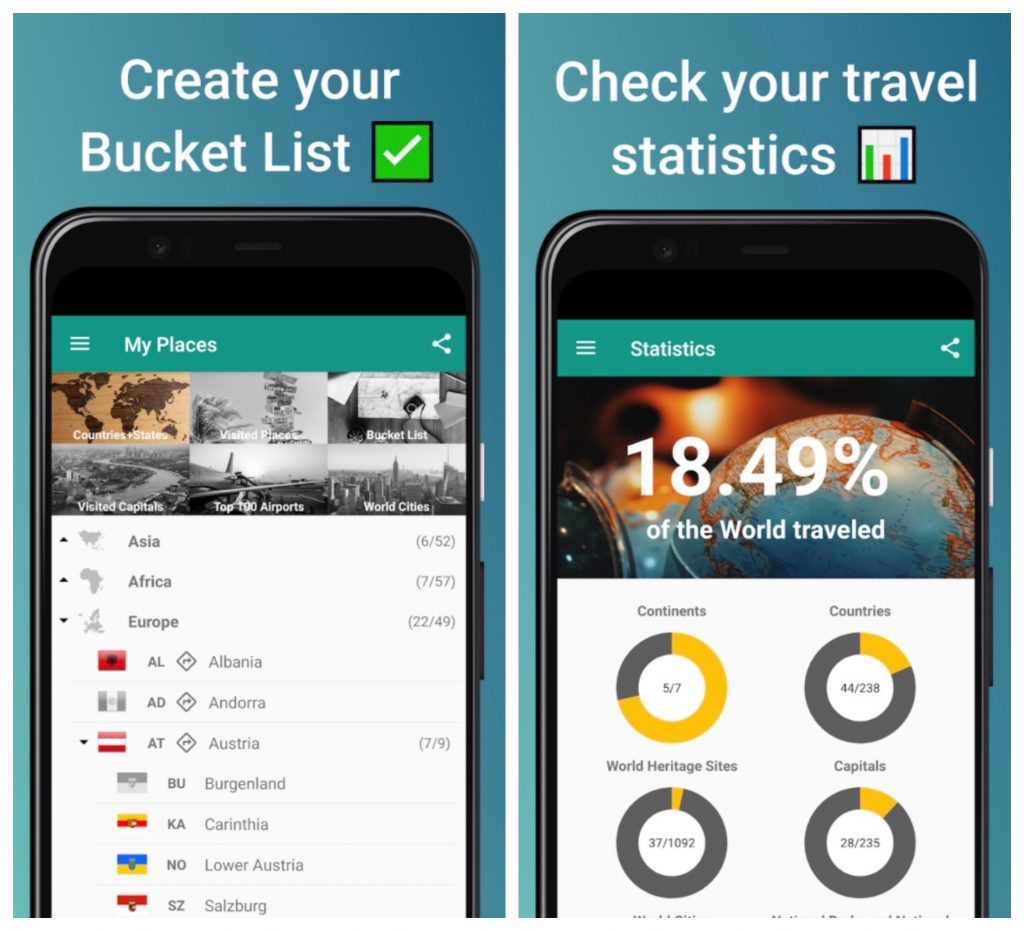 Downloads: 100000 +
Customers rating:

(4.5 / 5)

If you're in the mood to write your own BucketList, consider the following tips.
Six steps to the perfect Bucket List:
Fantasize. When you are ready to write your BucketList, the first 15-20 items will probably be travel-related (people always dream of going somewhere they haven't been) and then there will be a stupor. That's fine. Just remember that you're making a list of things to do in life, and life is not just about travel. Imagine. Maybe you've always wanted to change your hair color, get a pet, or learn sign language. If a shortage of ideas persists, read other people's BucketLists – it's inspiring.
Group. To make it easier to fantasize, identify 5-7 areas of life that interest you – travel, creativity, education, food, sports, overcoming fears, etc. After that, write 10-20 wishes in each subgroup. It's much easier to fill your BucketList that way.
Don't get all squandered up. The BucketList is a kind of life improvement plan. You don't want to write something like "make repairs" in there. Remember the difference between a list of things you need to get done while you're living in the world and a to-do and Wish List.
Be realistic. BucketList is a great way to dream. But if you want a tool that works, not an abstract one, you need to be realistic. It's unlikely that wanting to "fly to Mars" will ever become a reality, simply because humanity hasn't figured out how to do it yet.
Update. Periodically reread and rewrite your BucketList. Life changes, you change. If you dream of skydiving at 18, it's not a fact that at 30 you'll want it as much. That's okay.
Publish a BucketList. It's a bold, but important step. If you share your BucketList on social media, post it on your blog, or just let your close friends read it, you are committing to it. Social responsibility, the desire not to fall in the eyes of others will help you take the implementation of the Bucket List more seriously.
My point is that it really works. Without a bucket list, you're just not going to achieve your goals. But when you put them on paper, it's different.