Cleaning is such an activity that sometimes it needs a special inspiration. Sometimes we look for a thousand reasons not to start, and when we do start, it turns out that it's impossible to stop…
If you want to simplify such a routine activity, here is a solution!
There is no need to make complex tables on a sheet of A4, let alone "clutter" the memory with huge amounts of the same type of information. It's enough to install on your smartphone a handy scheduler application, which will remember all of your plans and at the right time will unobtrusively remind you about them.
The selection includes 10 popular mobile applications for Android, which will help to optimize many household processes, streamline chores, connect all family members to the household and free the brain for more interesting thoughts.
Sweepy: Home Cleaning Schedule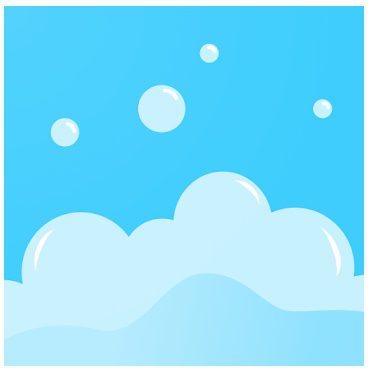 Great app for keeping the house clean! If you don't really like to clean, I can tell you that with this application everything goes easily, a couple of tasks a day, minimum time spent, and the house is cozy.
The application motivates you not to be lazy about cleaning. It's much more interesting, you mark progress and feel like a clever housewife. You can write the name of the room and add your own activities, what exactly should be done and how often.
It's easy to mark the work done, there is a schedule and the calculation of points. You can set your own tasks, either permanently, once, or seasonally. You can estimate the intensity of taking care of the house, distribute responsibilities among family members, and adjust the intensity.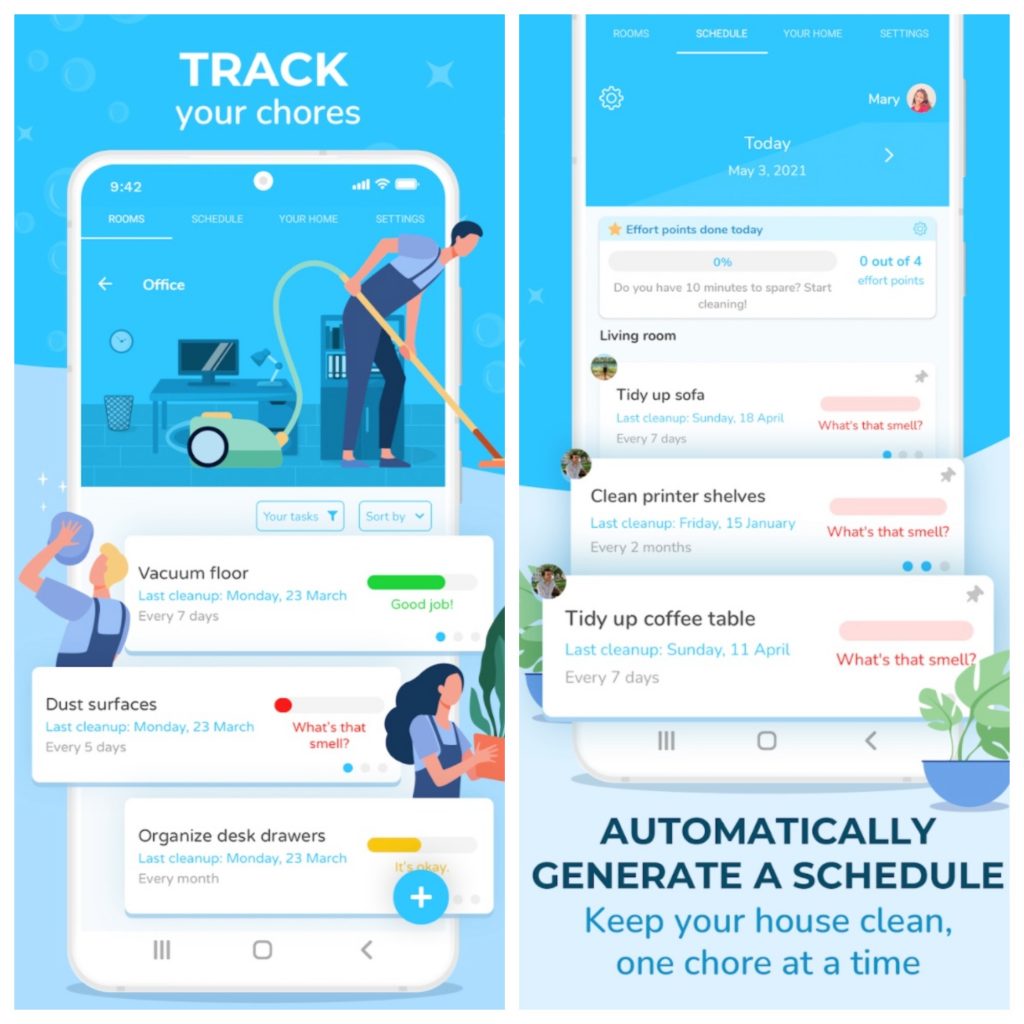 The app has a light and cute visual. There is a premium version, but it's for families (if you live alone, you don't need it).
It's easier to keep track of chores, especially things that don't need to be done often. It's very handy to keep track of long-term cleanings, like cleaning mirrors or windows, cleaning the fridge, revisiting some cabinets, cleaning the balcony, things that aren't done on a regular basis.
You can also participate in the Uncluttering Challenge. The app throws up one daily task that isn't on the list.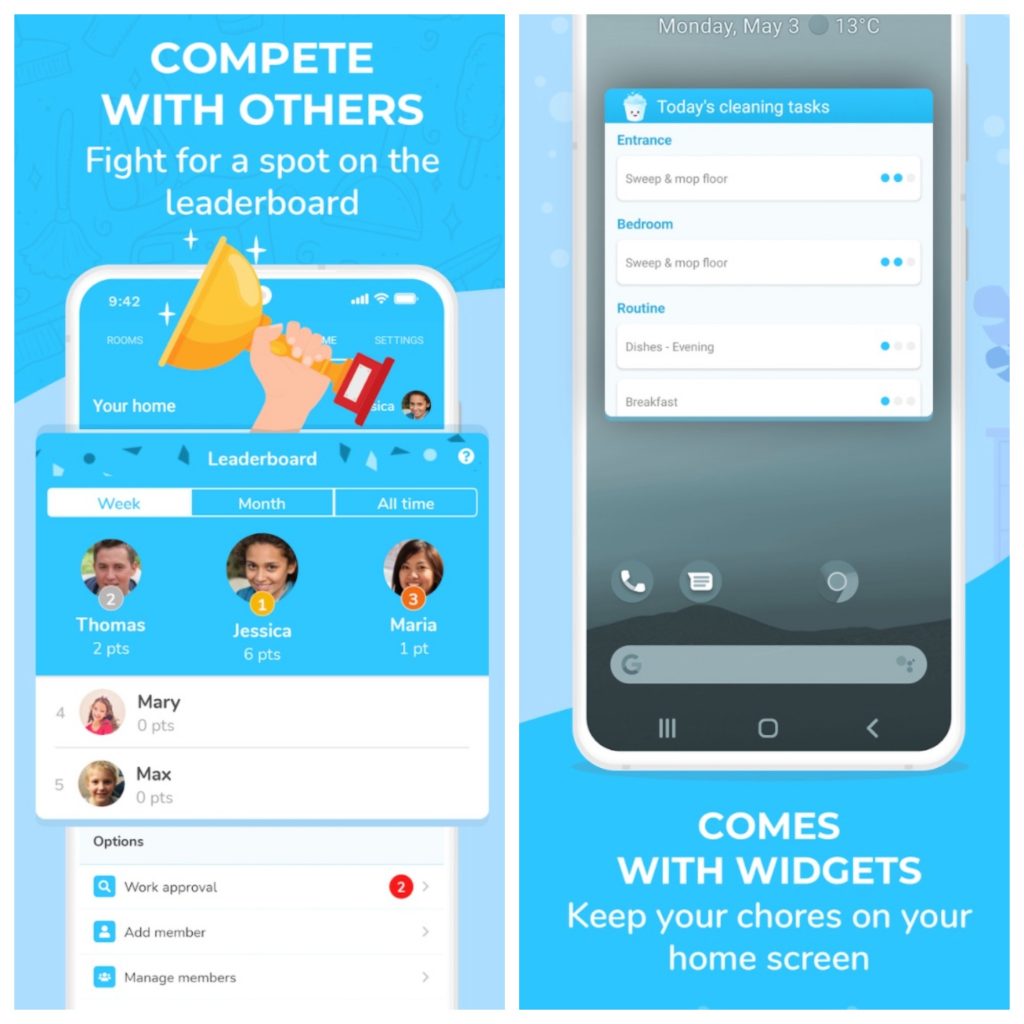 Downloads: 500000 +
Customers rating:

(4.6 / 5)

You may also like: 7 Best Online Corkboard Apps for Android
Fammle – Easy Family Organizer App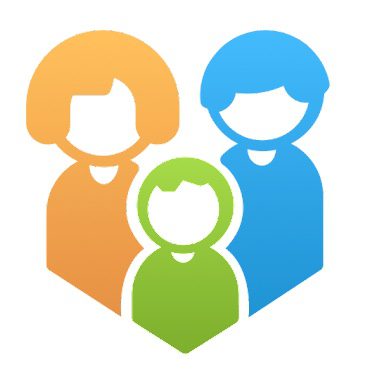 The Fammle app is a multiplayer family to-do manager with a built-in "in-house" chat.
How it works:
Sign up, create a family account ("Create Family") or join an existing profile via an invite link or QR code ("Join Family").
Create a shopping list, link it to a specific time and assign a person to do it (he/she will get a notification in his/her app). You can do the same with any other household tasks – for example, cleaning, watering the flowers, washing the dishes or walking the dog.
If the doer doesn't have time (or doesn't want to) complete the assigned task – move it to another family member and/or another date. All items in the calendar are moved with the drag'n'drop principle.
Plan events and add birthdays to your calendar. If the person is in the address book of your smartphone – just import the contact.
Use the app as a family messenger – correspond with participants, send photos and videos to each other, record voice messages and call performers directly from the task page.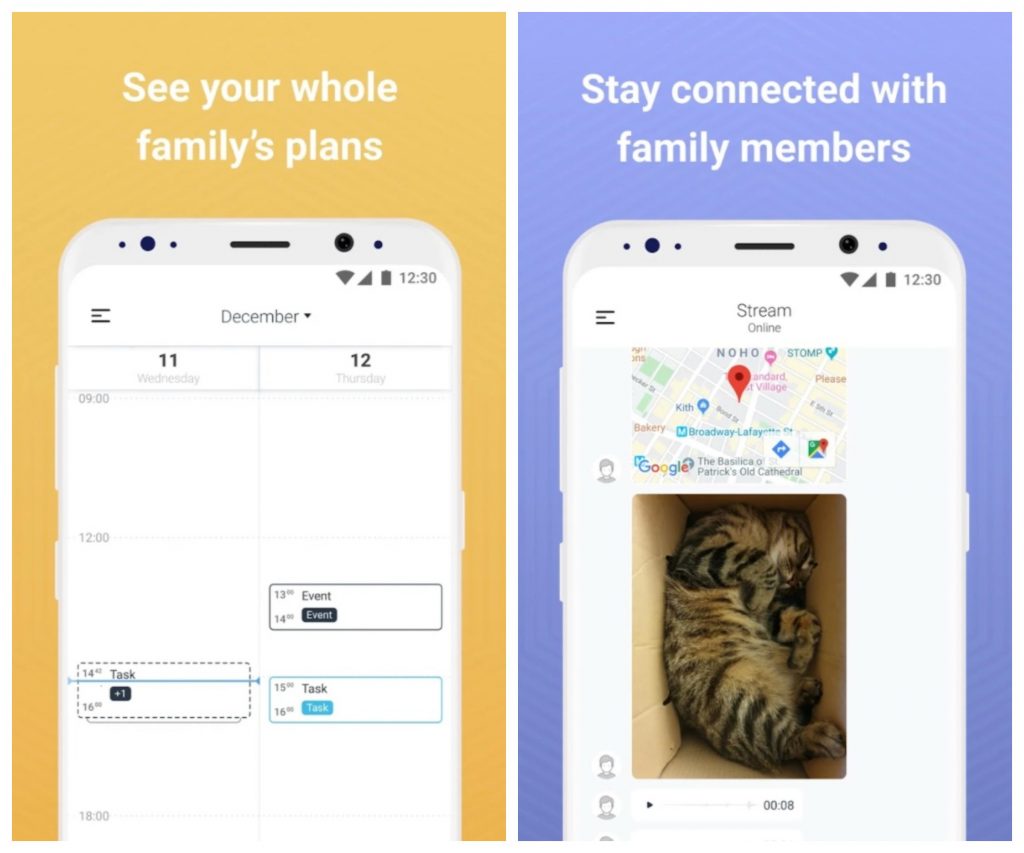 Downloads: 1000 +
Customers rating:

(3.8 / 5)

Tody – Smarter Cleaning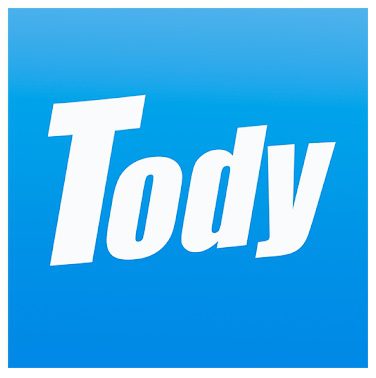 The free Tody app is a handy scheduler for chores that need to be done regularly at various intervals. Tody will help you organize your household chores more efficiently.
How it works:
First, you add zones – living room, kitchen, bathroom, hallway, basement, attic, garage, etc.
Then create lists of actual tasks in each zone and specify the frequency of their performance (for example, water the flowers every 3 days, do a light damp cleaning once every 4 days). All tasks are displayed in two general lists – completed and upcoming tasks.
For each process you select the stage it is in at the moment (clean, medium, time, high time, overdue). The stage is displayed as a color indicator: green (all is well), yellow (still "patient"), orange (best not to be put off) and red (already "burning"). In addition to the colors, visual status indicators are used.
Press the "Done" button if the task has been completed; press the "Pause" button if it is paused.
The app supports multi-user mode (premium subscription): if you wish, you can include the rest of the family in the planning.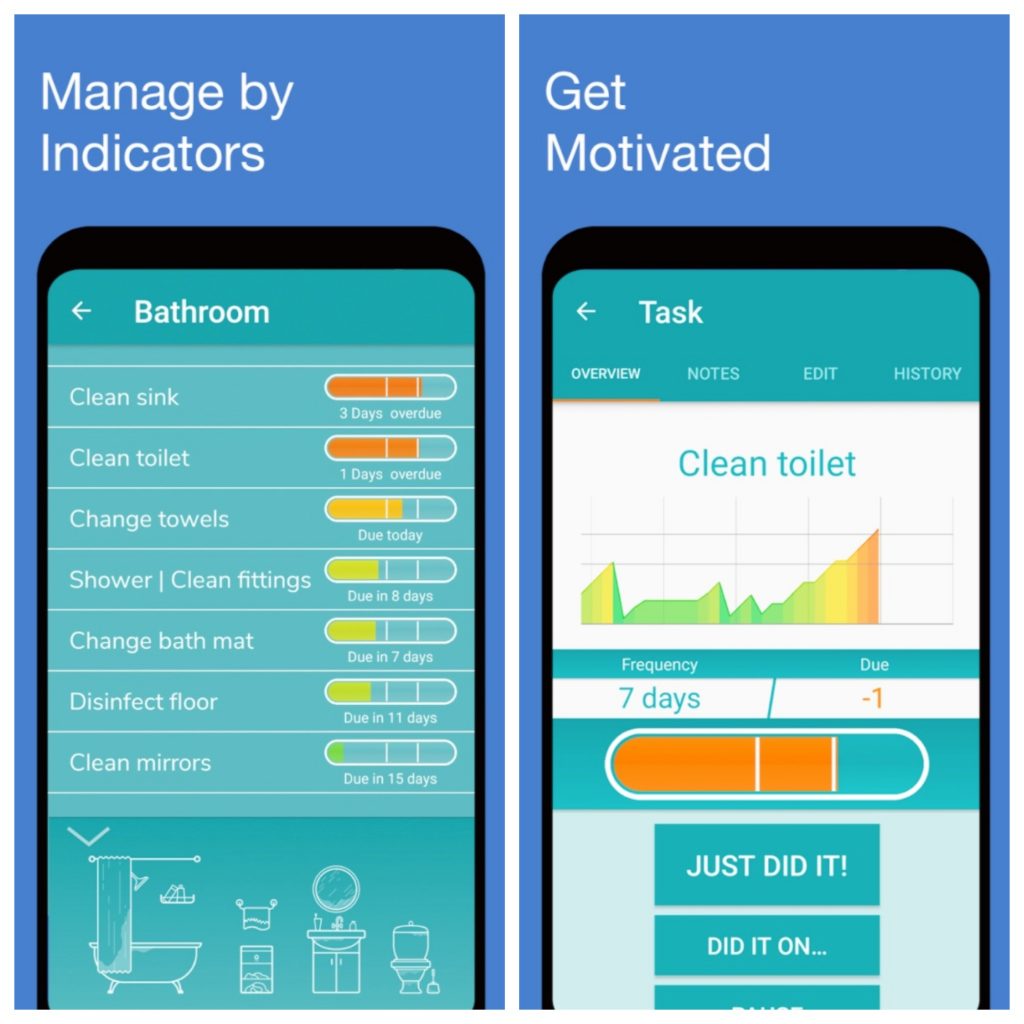 This is how simple and uncomplicated it is to manage in Tody the organization of cleaning in the house. When you start the program, you'll be shown a tutorial what to click and where to click.
Organize your household chores according to your needs and personality! Tody will help you make a smart plan just for your household.
You will be able to select tasks from the built-in standard catalog, as well as define your own.
Tody doesn't insist on rigid deadlines and dates, but shows you the current status of your tasks visually. You manage your to-do's, not the other way around!
Visual status indicators will motivate you, and done tasks will give you more satisfaction.
You will be able to turn house cleaning into a game in which all family members can participate and compete!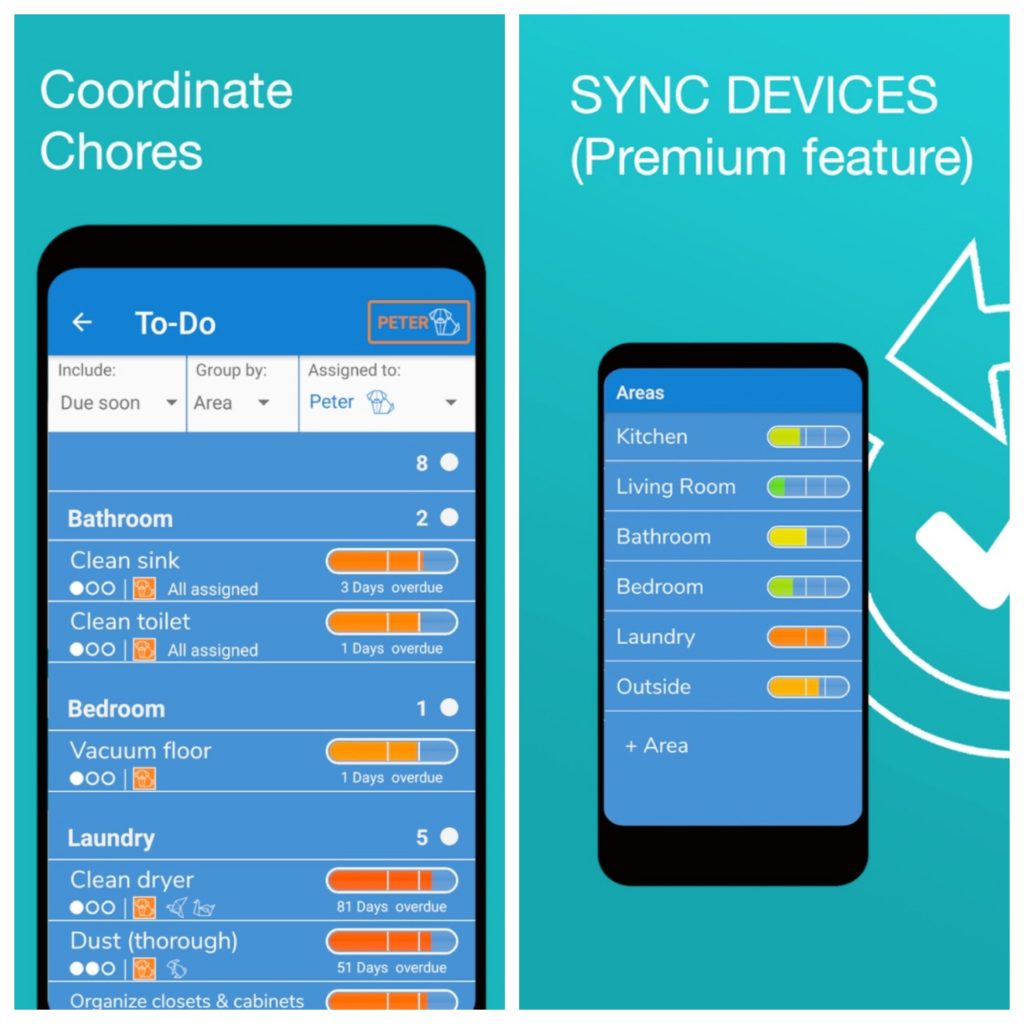 Downloads: 500000 +
Customers rating:

(4.7 / 5)

Cozi Family Organizer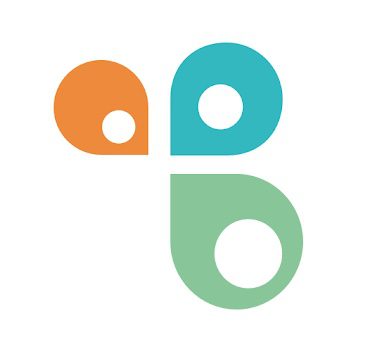 Modern, stylish, versatile – Cozy Family Organizer is available free for Android. Distribute household chores among your family members and get your house in order by installing this calendar organizer for Android!
The advantage of the app is that it syncs between your family members' devices, ensuring better and more comfortable organization and control of household chores.
You will be able to create notes with dates and times to always remember the most important things, being able to create shopping lists, and save your favorite recipes.
Perfect for distributing household chores;
Lots of settings to edit and personalize;
Attractive and easy to use interface;
Takes up little space on your smartphone.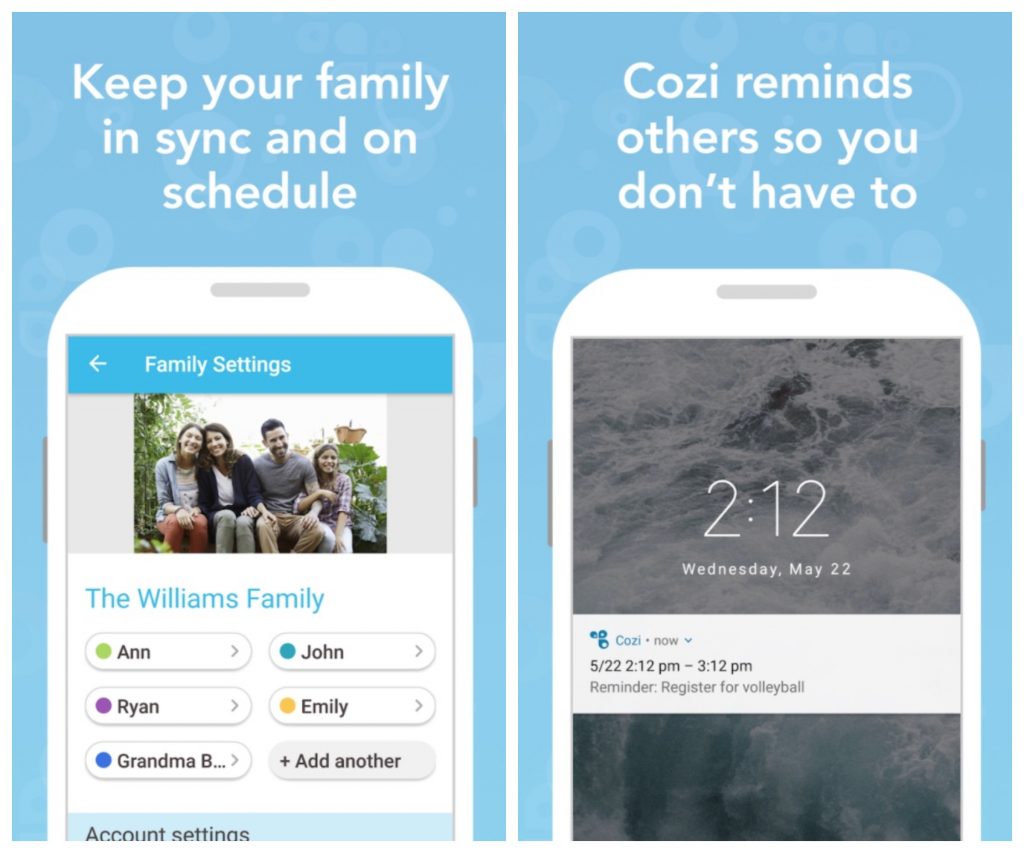 Downloads: 1000000 +
Customers rating:

(4.4 / 5)

OurHome – chores, rewards, groceries and calendar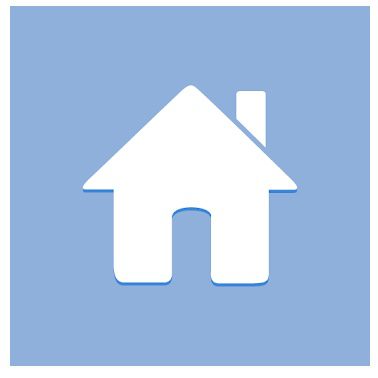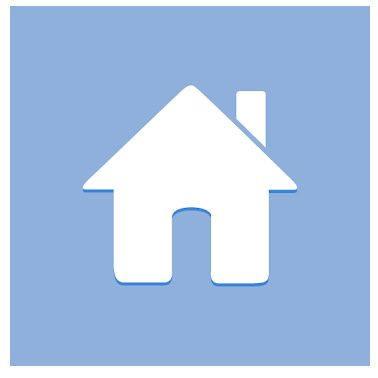 This app will be especially useful for families with children. With it, you can distribute household tasks among all family members and compete in completing them. It's possible to connect everyone to the service and see who has or hasn't completed their task.
There are rewards for extra motivation – with them the kids will definitely love cleaning! Also in OurHome you can keep a joint shopping list and mark important family dates.
Among its features:
Motivating the younger generation with rewards and goals;
Personal progress;
Shopping list planning;
Adding events;
Task reminders;
Synchronization to an unlimited number of gadgets.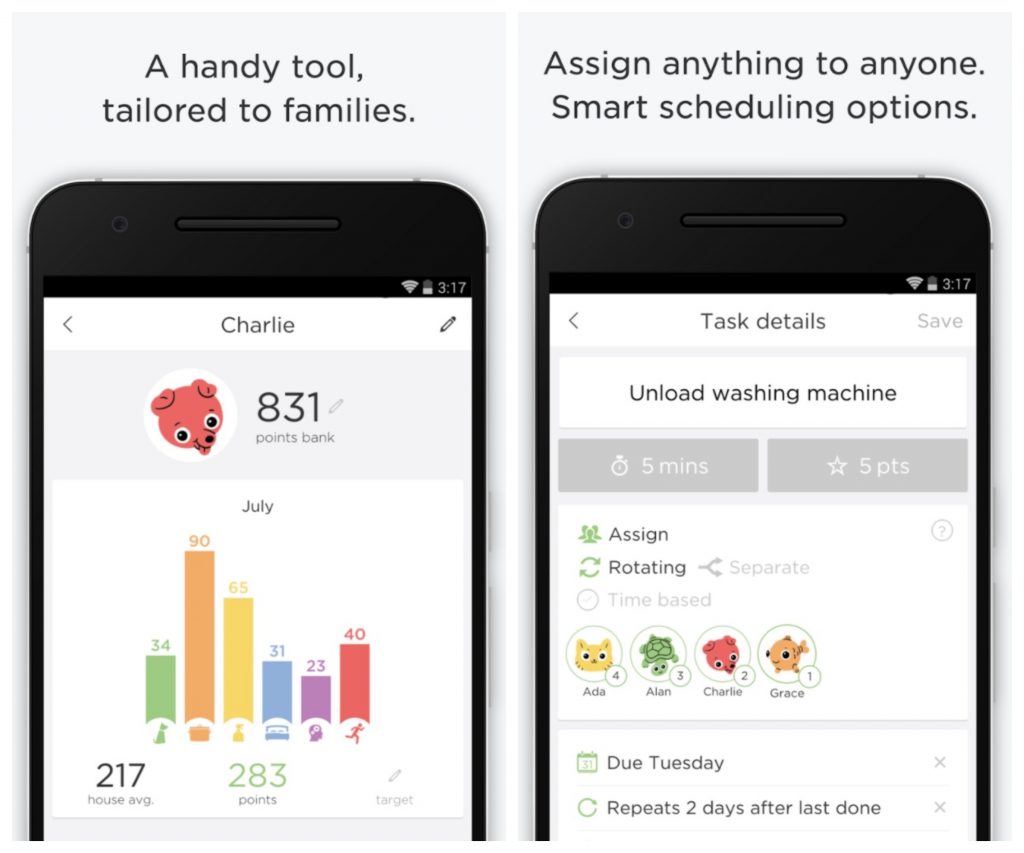 It would seem that cleaning and entertainment are not only incompatible but also directly opposite. However, this application brings a game element to such a humdrum and boring activity like cleaning.
For example, it can be used to motivate a child or just a lazy housekeeper, because the app offers an element of competition. The participant of the "competition" gets his tasks, by carrying out which he can leave marks, and earn points that will lead to victory in the home competition.
Downloads: 500000 +
Customers rating:

(3.5 / 5)

Clean House – chores schedule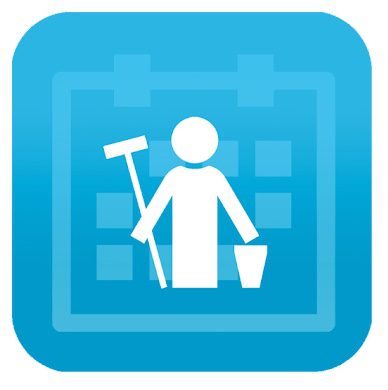 A handy program for planning household chores. Sometimes you have to pull yourself together to start cleaning, and you have to do everything at once.
The project certainly can't help getting everything done faster, but it's designed to regularly remind users of what needs to be done.
Clean House – chores schedule has an impressive set and tasks that can be edited to fit your needs and features. That means the program is suitable for anyone who is interested in a little helper that will not let forget about any important thing for today.
Well, the ease of use and application also leave only the most positive impression of the project. It's much easier with this application because you can choose just a couple of easy tasks and do a little bit at a time, and your home will be noticeably cleaner.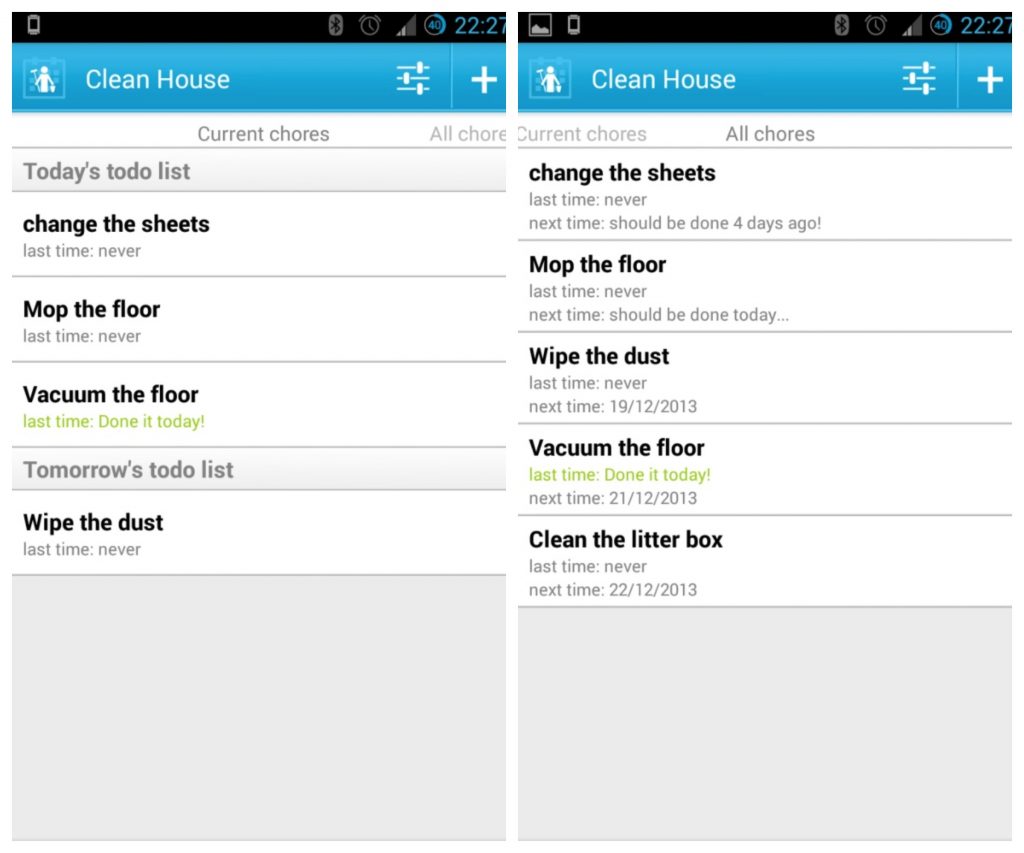 Downloads: 100000 +
Customers rating:

(4.1 / 5)

And now some cool apps especially for kids:
These apps can help your kids do their housework according to a specific plan. What's more, such apps are designed to be fun and interesting for kids
Chores & Allowance Bot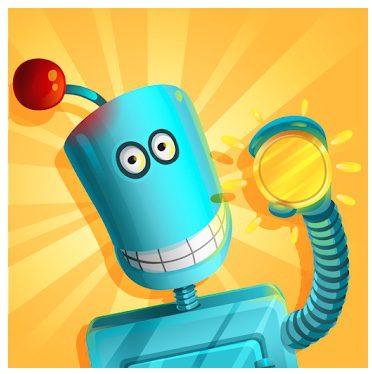 This app allows you to set goals, homework, and tasks for the children. When children reach their goals, there are two options. You can reward them with real money or offer virtual rewards. For example, you can offer them emoticons, and stars.
Kids will be able to check the total amount of money earned in the app. Needless to say, these rewards motivate them to complete their tasks on time. In addition, it gives them an idea of the tasks they have to complete in the real world.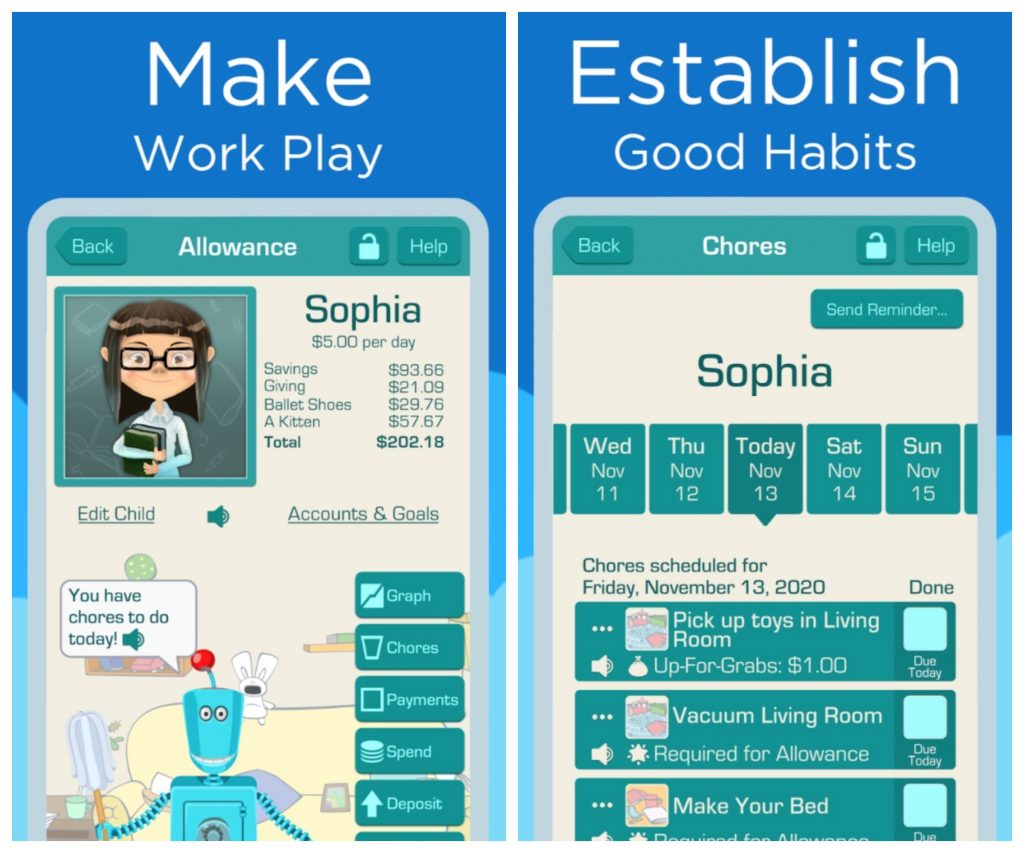 Features of the application:
It has the ability to automatically sync data with devices;
You can manage multiple cases and allowances;
You can use it to set weekly, monthly or even daily allowances;
You can use it to keep track of how your children are spending their allowances;
It also allows you to set up regular reminders.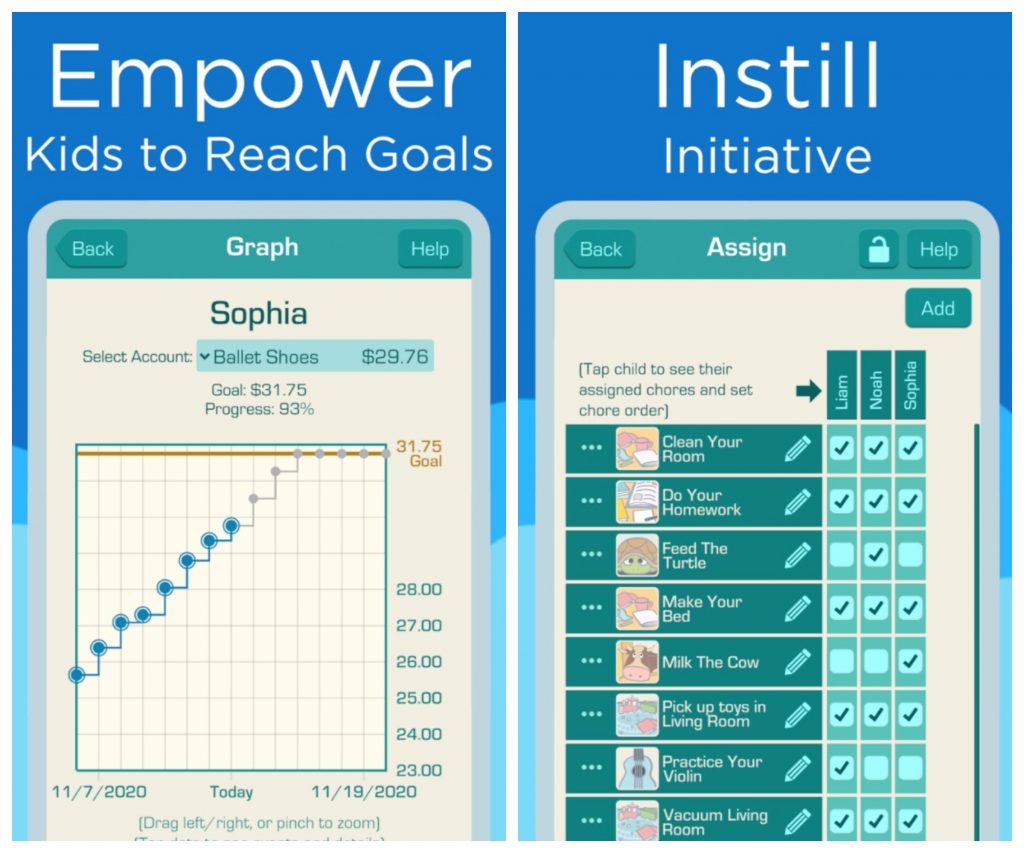 Downloads: 50000 +
Customers rating:

(4.3 / 5)

Homey – Chores and Allowance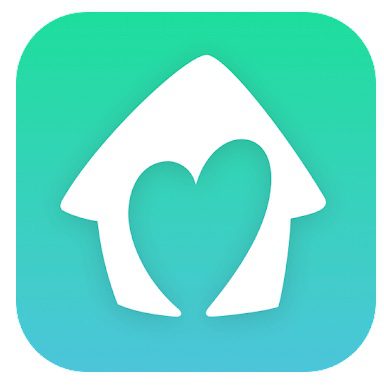 This is another useful app that works great on Android devices. The functionality of this app allows your children to learn about the importance of handling money properly. In addition to this, it can set daily activities for your child and make them well organized.
When they successfully complete the task, they will be rewarded financially. In fact, this approach gives them a sense of responsibility and teamwork. This motivation will encourage them to do more tasks and take responsibility.
Features of the application:
It teaches your children how to make money;
You can set tasks on a daily, weekly or monthly basis, depending on requirements;
You can leave basic functions invisible to children;
The app's settings can be changed depending on your requirements;
Parents can even take pictures of relevant tasks to make the tracking process more efficient;
You can use it to set rewards (which is optional) for family members.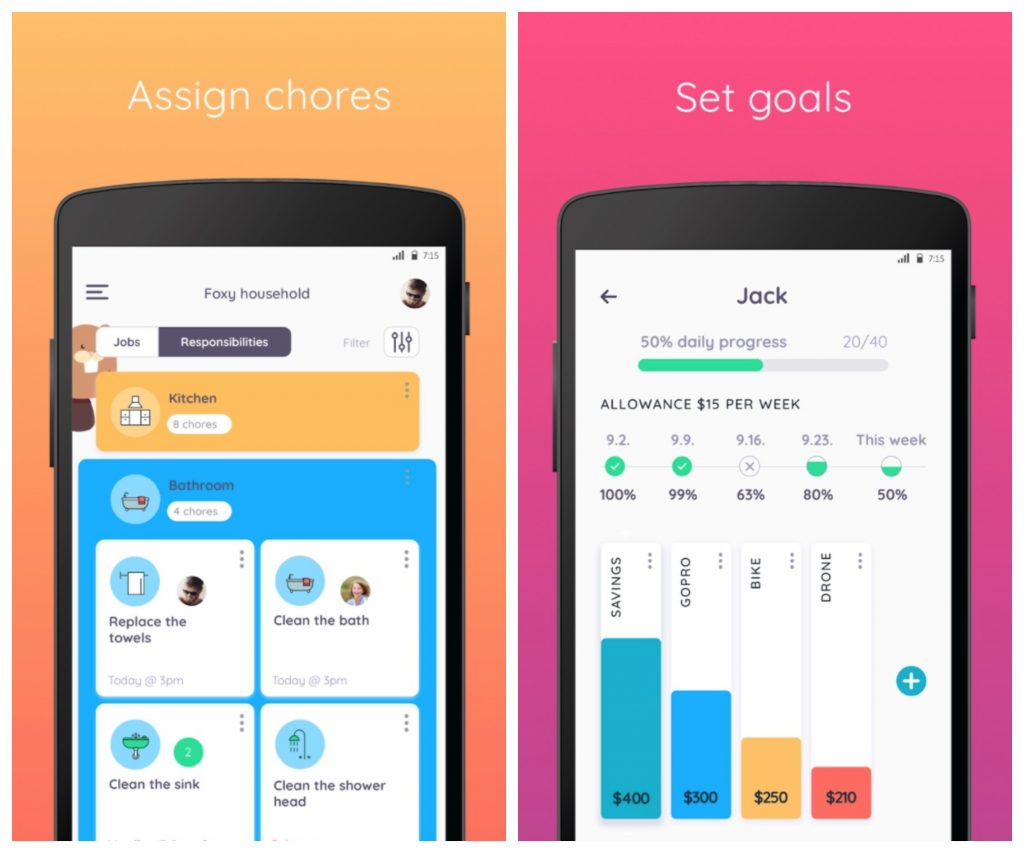 Downloads: 50000 +
Customers rating:

(3 / 5)

SmoresUp – The Smart Chores App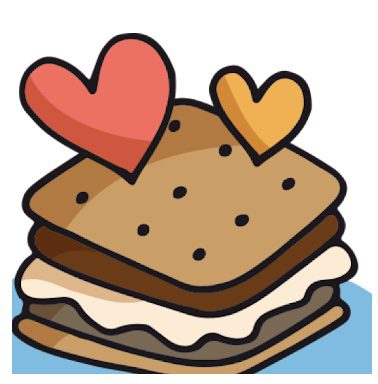 S'moresUP is another great chore management app. This excellent app helps you make your kids more responsible and punctual. It even encourages your kids to do chores so they learn family responsibilities.
In fact, S'moresUP is different from other apps for kids' chores. That's because it works more like a family chores app.
Features of the application:
It allows parents to set up household chores, various tasks and even allowances for children;
It allows you to set up an individual calendar with all the chores assigned to family members;
You can use it to schedule family activities and games;
It has a parent community feature so you can communicate with others.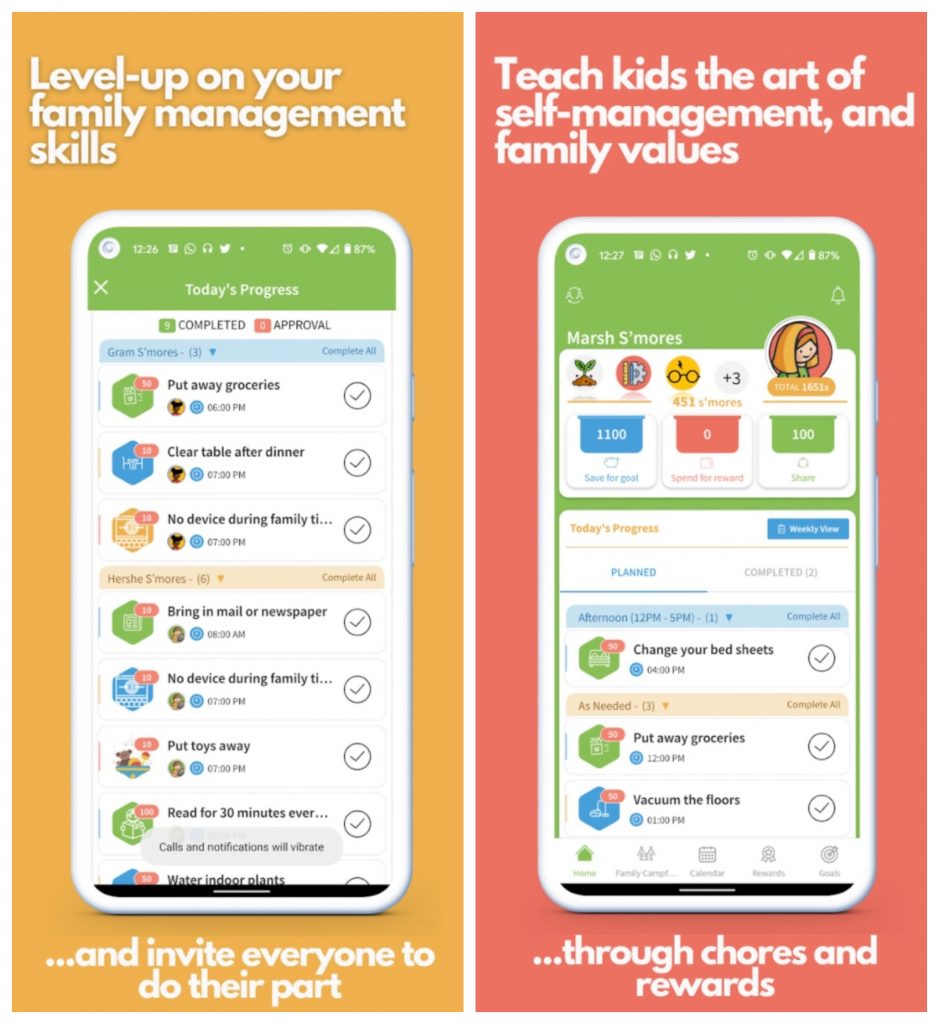 Downloads: 100000 +
Customers rating:

(4.2 / 5)

You may also like: 9 Best Paint Color Matching Apps for Android
Child Reward – chores, rewards and statistics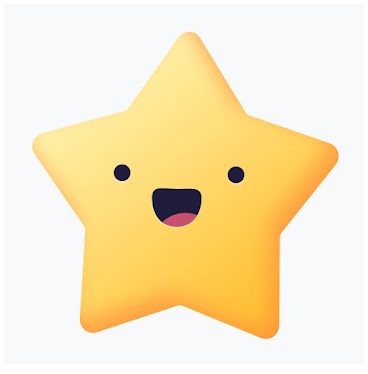 Many children tend to put off work, especially as they get older. However, this is not a good move for their future. That's when the Child Reward – chores, rewards, and statistics app comes to the rescue.
This app has an approach that teaches the importance of time management and responsibility.
This is a great interactive app for raising kids. They perform tasks, earn stars and save them for rewards. And the app is also, well, very pretty.
It will be a very useful app for parents and children. It teaches discipline, helps with parenting. A great way to gamify daily activities for both the child and other family members.
Downloads: 50000 +
Customers rating:

(3.8 / 5)