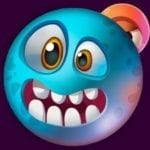 Monsters are unruly guys, and our hero is a marble round ball monster and is fully hostile against all. In the Monster Marbles: Turf War, you will be involved in a military conflict that arose between a purple and a red monster. Your goal is to employ the red ball to knock out all enemies from the playing field. Direct the blow, the white arrow will assist to aim more accurately. But don't permit the ball itself to roll out of the field, otherwise, you will have to start the level first. Invite a friend to fight in a virtual battlefield, he will become your rival and then see who is more clever, trickier and quicker.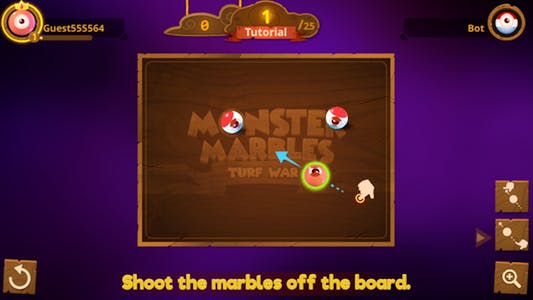 Did you think that everything is simple in this game? Not here it was. You will need skill, patience, and calculation – only having these skills you can pass this strategy. Only you decide what angle you need to hit the balls and how much effort you will need for this.
Features:
The choice of a huge number of levels (classics, attack, multiplayer mode).
The randomness mode in the selection of players.
Opportunity to fight in the tournament game.
Different types of monsters, to improve which you will need to collect gold.
Leaderboards.
Monthly tournaments.
Show your dexterity and prove to the whole world that you are the best player in the Monster Marbles: Turf War game!
Downloads: +1000
Customers rating: (4.5 / 5)
Check also 21 Free Offline Action Games for Android