In a family expecting the appearance of a baby, there are constant disputes about how to name the child. Sometimes grandmothers, grandfathers, close relatives, older children are involved in the dispute.
It is impossible to find a suitable name for the child. The Baby Names / First Names 2021 application will help the parents-to-be in this troublesome question.
You may also check the best baby face apps.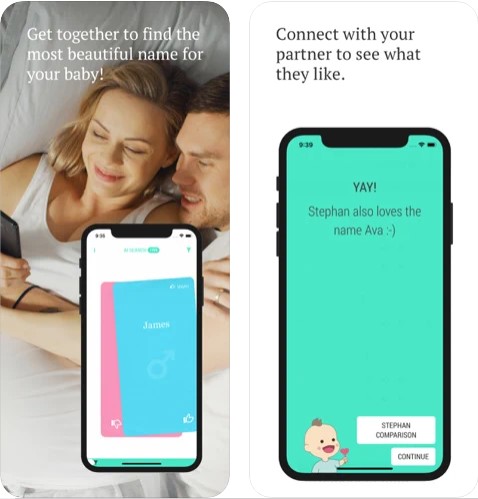 Baby Names is a vast database of over 12,000 different names and categorized to help parents-to-be choose a name for their baby. You can browse the database of names for girls, boys and even choose a unisex name.
Moreover, future parents can sort alphabetically or by name popularity.
This is a handy application that helps you find a good name for your child with its meaning. Just choose from thousands of names for boy and girl and see more information regarding the name.
In the section "My Filters" you can designate the required categories. For example, in the line "I'm looking for a name for a" you can select a name by gender. In the line "Family and middle name" the patronymic and surname are showed.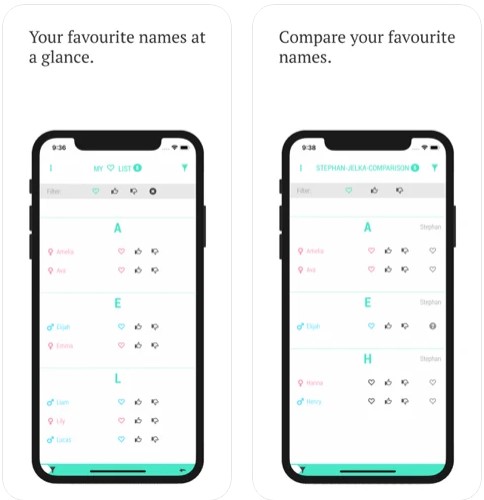 In the line "Popular in the following country" you can select a country and find out the popular names in it in the line "Starts with" and "Ends with" you can select letters in the name. The lines "Minimum length" and "Maximum length" handle the length of the name.
If you have questions or problems when using the application, Baby Names, you can always contact the support service. The reply from the support services always comes fast, so you don't have to worry.
And while your baby is growing, you can track his/her growth using these apps.
Overall, Baby Names is a useful app for parents-to-be, with simple categories and filters to help you find the right name with ease. Moreover, along with the name, you can also see its meaning. The app also supports offline connection.