If you can not live a day without the company of our little friends, then our selection of the best pet shop games for Android is just for you.
Pet Shop Story™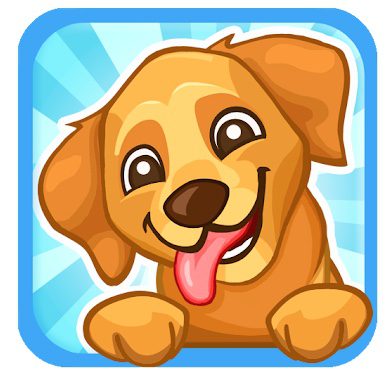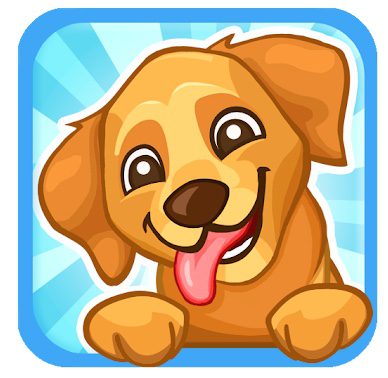 If you've been dreaming of doing business for a long time, but don't have the finances or the skills? Pet Shop Story™ is a good training ground for you. This game captures your attention because of its simplicity and cuteness.
Playing it, you marvel at what colorful and pleasant colors, the developers have tried and created graphics with well-drawn characters, something reminiscent of the graphics of children's cartoons.
The essence of the game is pretty simple, and you don't have to do anything supernatural. You have a pet store, you need to develop and promote it, and use the profit to expand your business by buying new pets and various accessories for them.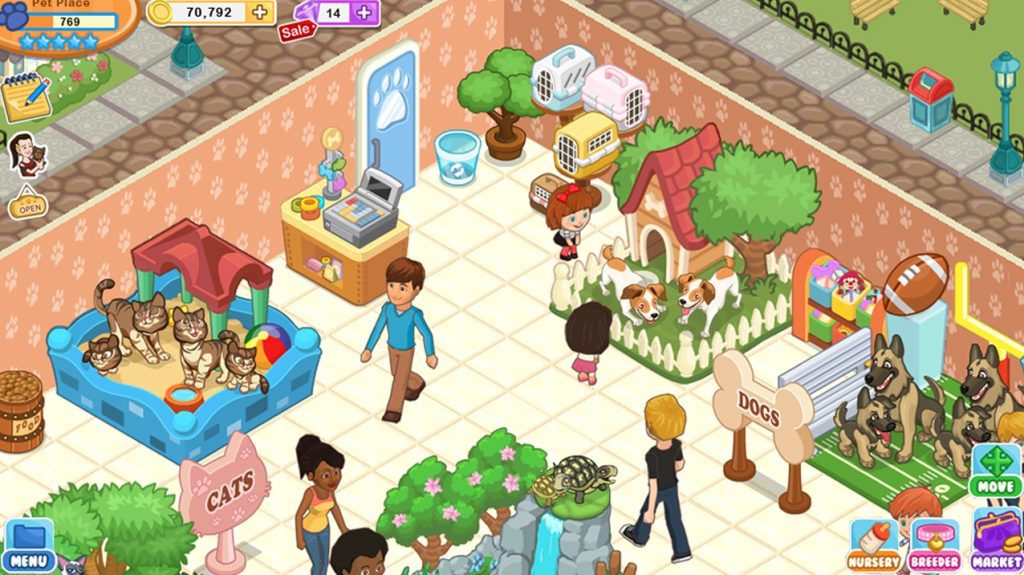 We breed new breeds of dogs, cats, and parrots. We have to wait a very long time to get new animals. Naturally, it costs real money to speed up the process. You also have to pay extra for individual animals, but there are free options that are released almost every week.
Gold is the basis of this game, so if you don't earn anything, you will lose. There are no losses in the game, you can enjoy running a nice business.
To develop your pet, you must first buy him a house, then buy a cub, wait until he grows up, and sell him. At the beginning of the game, all this happens very quickly, but with each new level, the animal grows and develops longer.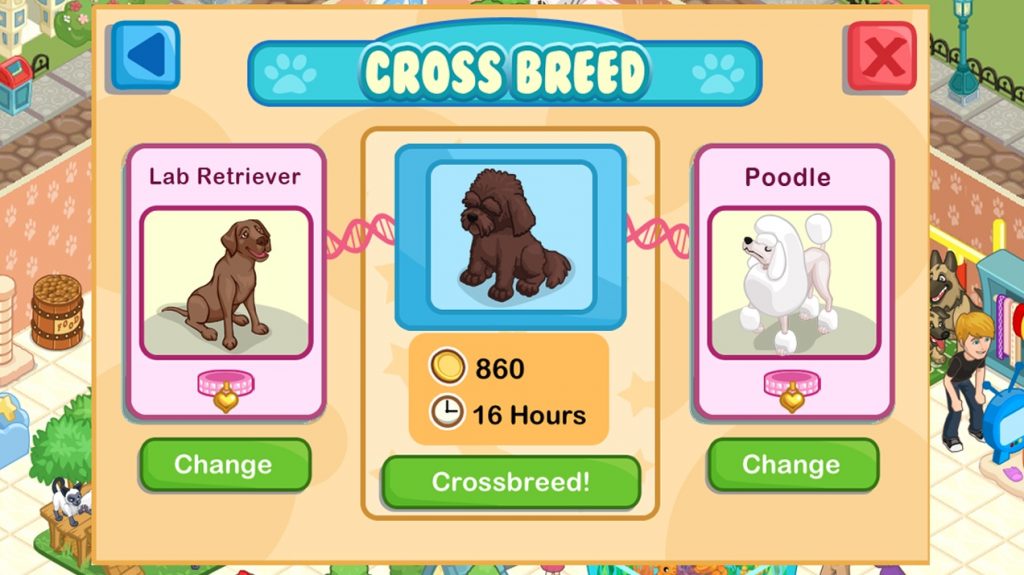 Visitors to the store must stay happy for you to get stars. But in reality, it turns out very rarely. The money received from the sale should be spent on improving the conditions for the pets.
If you have been dreaming for a long time to have a variety of pets, this game is able to deliver positive emotions.
Downloads: 10000000 +
Customers rating:

(4.4 / 5)

You may also like: 21 Cool farm game apps for Android
My Virtual Pet Shop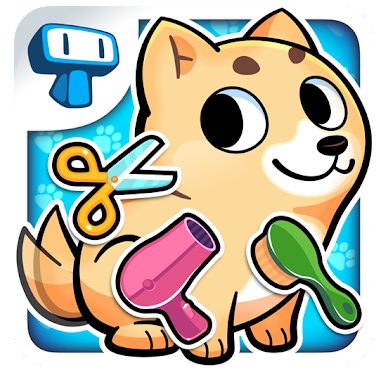 My Virtual Pet Shop is a cute simulator with time-management elements. Cute graphics, cute character design, a variety of options, and a huge gameplay duration will appeal to all gamers, without exception, who want to spend their free time with calm and kind gameplay without any worries.
You will open a pet store, which is also a shelter for animals in distress. In addition to various products for the happy owners and their pets, players will give into the kind and caring hands of those who were released and regained faith in people.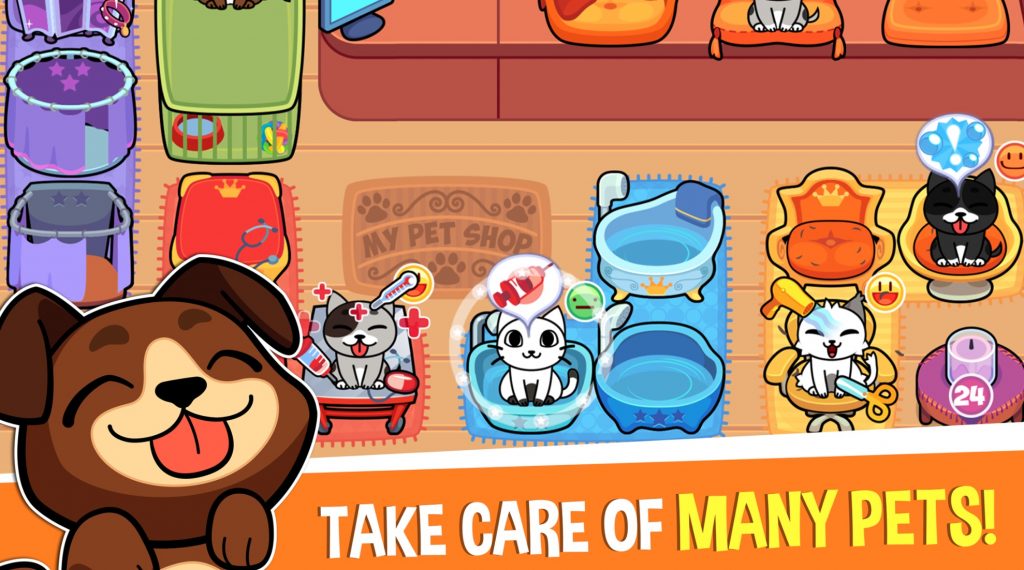 At first, you will only be able to bathe pets and give them haircuts, but gradually your range of services will expand. Thus, you will even be able to offer veterinary services and dress them in different clothes and accessories.
The game contains mini-games in which you'll have to kill fleas or wash a particularly dirty animal with soap. On the other hand, between levels, you can buy new tools and improve the ones you already have.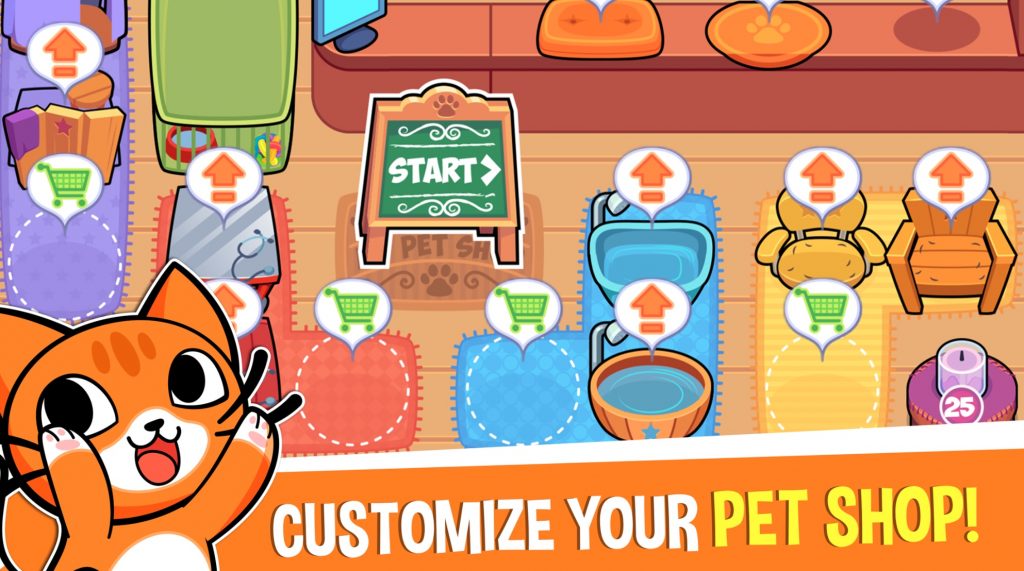 All this is complemented by great 2D graphics and charming character designs, allowing you to enjoy the company of adorable puppies and kittens.
Downloads: 10000000 +
Customers rating:

(4.5 / 5)

Littlest Pet Shop Your World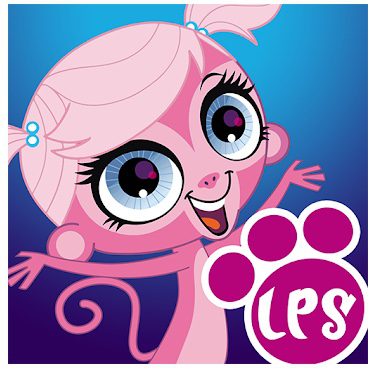 A game with cute fluffy animals, whose target audience is children.
You've wanted a pet for a long time, but your parents wouldn't let you? Or maybe you're afraid of not being able to cope with the burden of responsibility? Littlest Pet Shop Your World is a great opportunity to test what you are capable of. Love your virtual friend like a real one!
Scan the figures of your favorite pets and fill your game with new furry animals. It is noteworthy that among the fluffy animals there are not only kittens and puppies, but also completely unexpected, fantasy monsters, which, however, are extremely cute and friendly.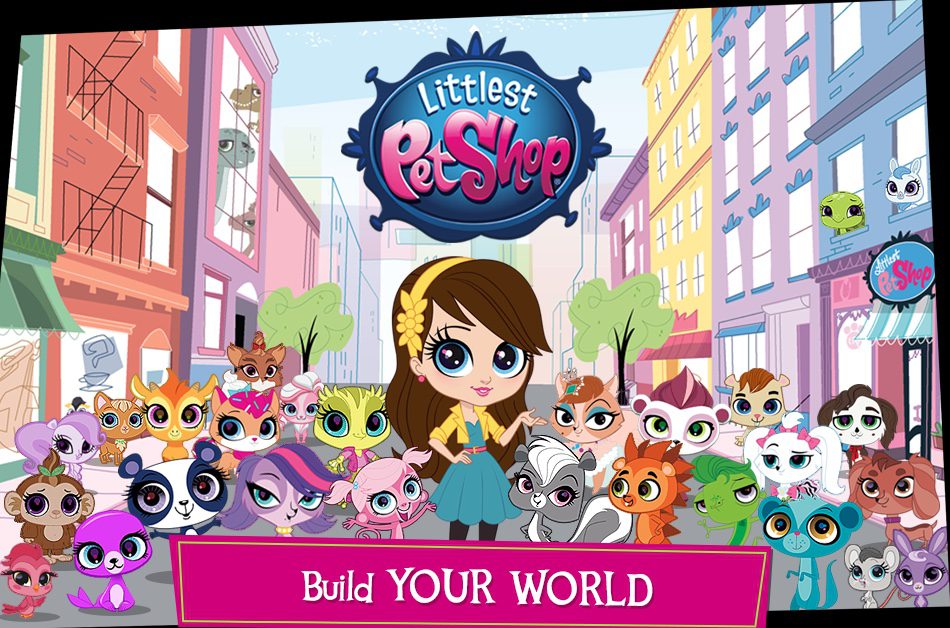 Feel like a real pet owner, take care of him, watch for changes in his moods and desires. Give your pet various treats and, of course, don't forget to play with him. If you carefully monitor your friend, he will definitely say "thank you!", grow strong, healthy, and cheerful.
Pet level increases over the course of the game, fluffy is able to earn various rewards and give you bonuses to unlock various items. Try to unlock as many different interesting items that will please both you and your pet.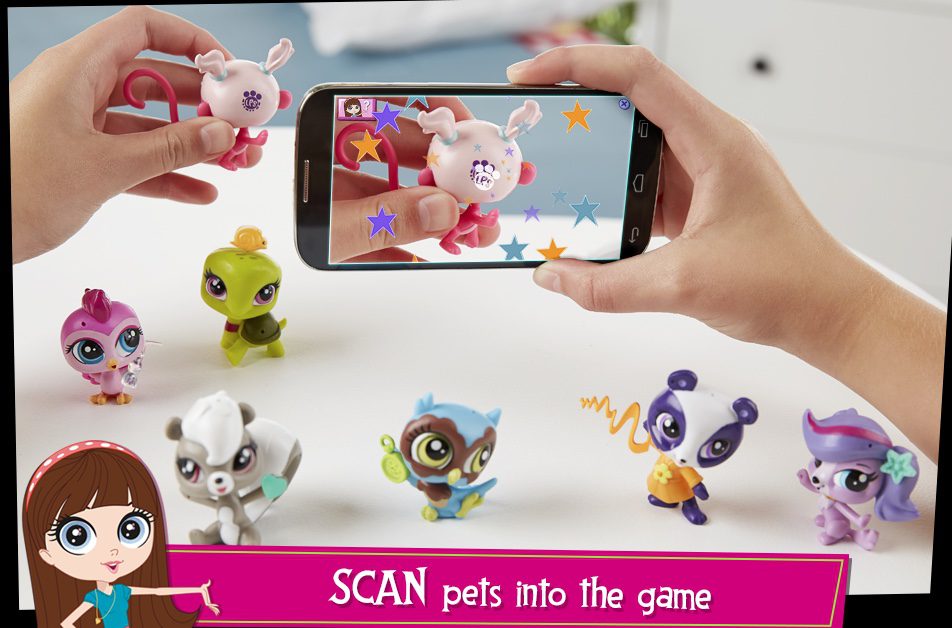 Downloads: 5000000 +
Customers rating:

(4.2 / 5)

Dog Town: Pet Shop Game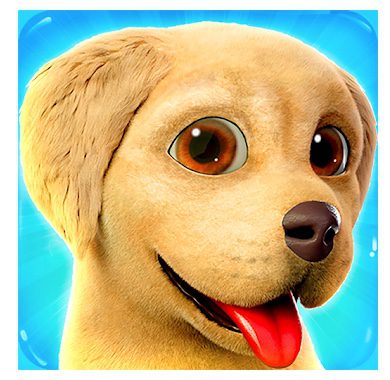 Dogs are cool, and if we could afford it, we'd have a huge house and dozens of wagging tails, we'd take care of them, love them and play with them. But since most of the time that's not possible, download a game like Dog Town.
It's a virtual pet game where you can collect dogs or breed them as if tomorrow had never come. The best option, especially for those who aren't responsible enough to take care of even a plant.
Breed puppies, take care of them to grow and fill the void in your home. You can take care of dozens of dogs in this game, which means taking care of everything they need: food, toilet, walks, games, and even a hair salon.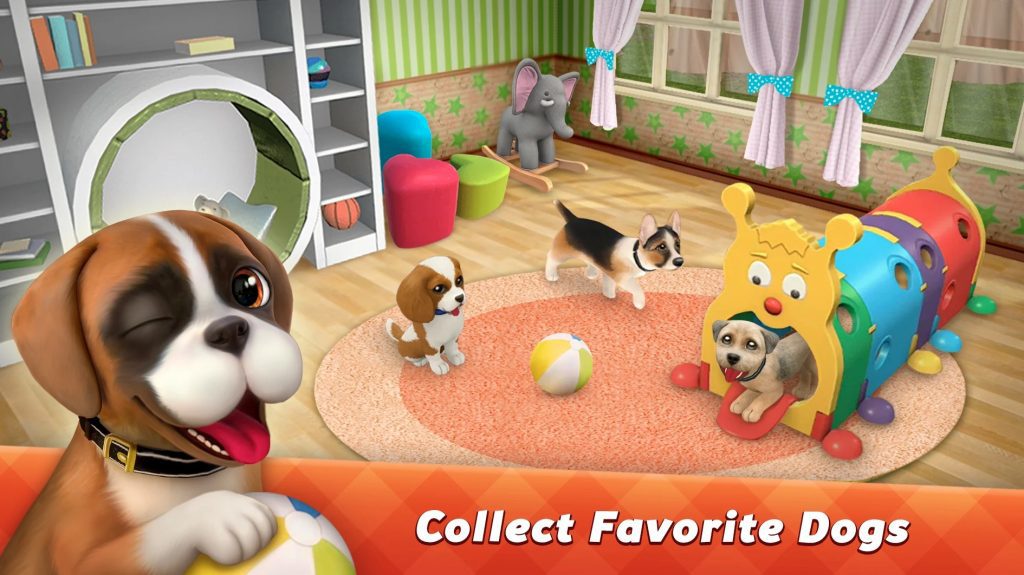 You'll do this in your house, which you can expand as you reach your game goals and thus increase your pack. You'll accumulate puppies, train them to level up, and unlock all kinds of achievements.
Here are some of the features and functions you'll find in this dog game:
Realistic 3D environment;
Unlock items and achievements;
Collect dogs of all breeds;
Level them up and complete missions;
Decorate your rooms and make them inhabitable for your dogs;
Over 60 different breeds of dogs.
In this game, you will find all kinds of dog breeds: German Shepherd, Basset Hound, Australian Shepherd, Labrador, Yorkie, Husky, Dog, Corgi, Bulldog…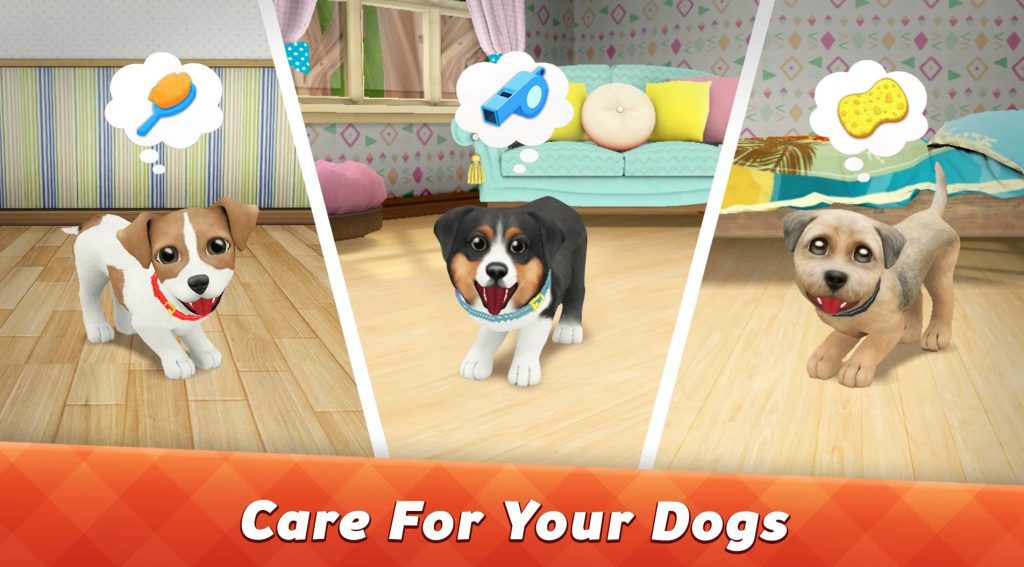 Downloads: 5000000 +
Customers rating:

(4.3 / 5)

Animal Rescue: Pet Shop Story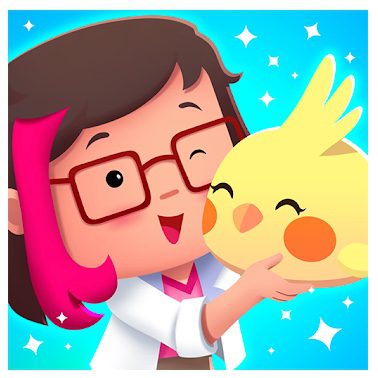 Cute and simple game where you can prove yourself as a hero rescuing poor animals. Cats, dogs, even farm animals… Your goal is to rescue animals and bring them to your pet store.
Take care of each one, find your pets new owners, and gradually develop your business for more work.You will also have employees who will help you rescue animals.
There are several levels in the game. And you can also upgrade and improve your store. But be careful, your pets can be unsatisfied. Prove you have the best pet shop!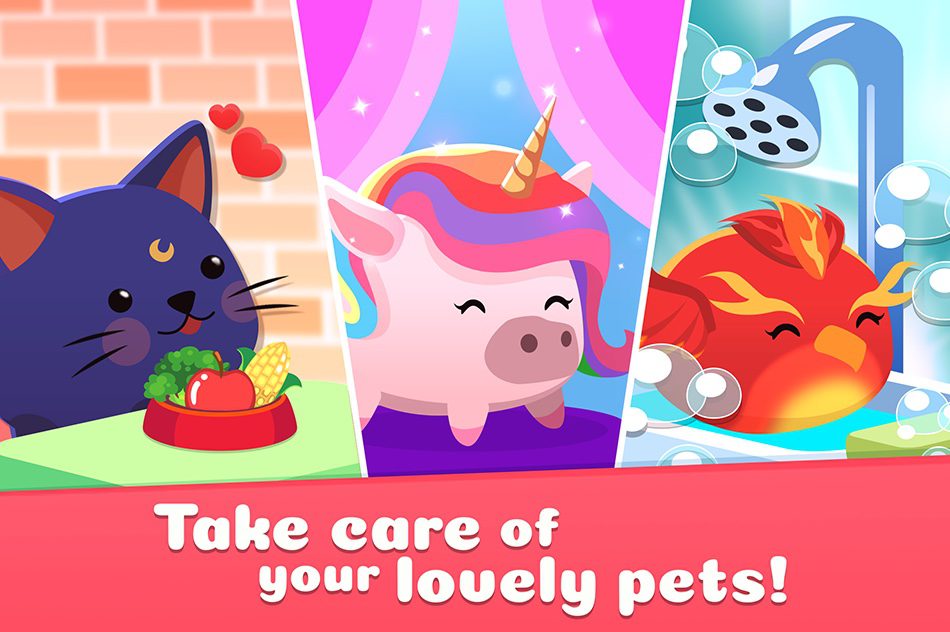 The game features a veterinary clinic, a kennel, and a store all at once.
The graphics and design are very nice. Children will be impressed. The animals are cute and the game is enjoyable and addictive by the way. The best part is that the game does not require an Internet connection.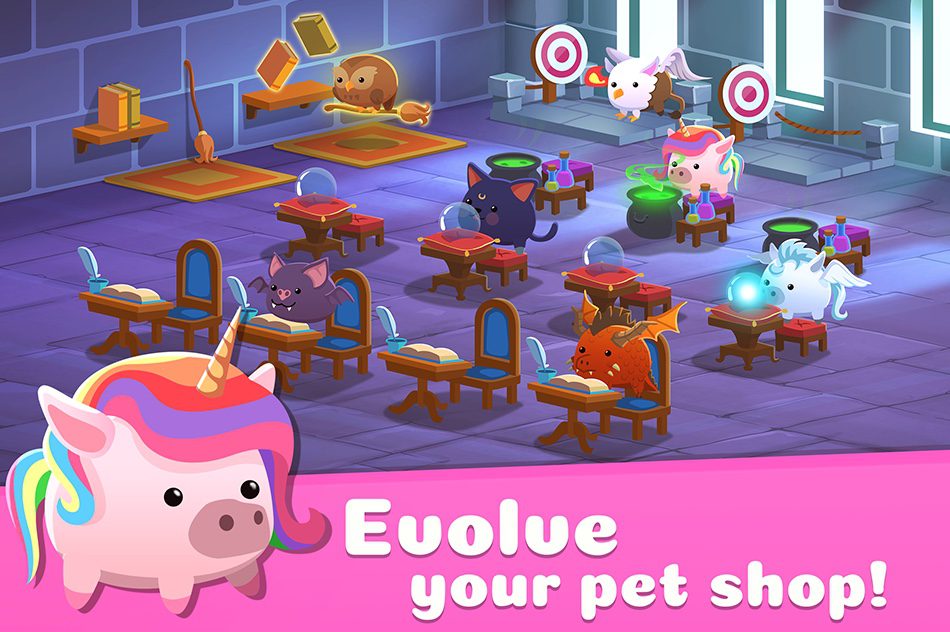 Downloads: 1000000 +
Customers rating:

(4.4 / 5)

Happy Pet Story: Virtual Pet Game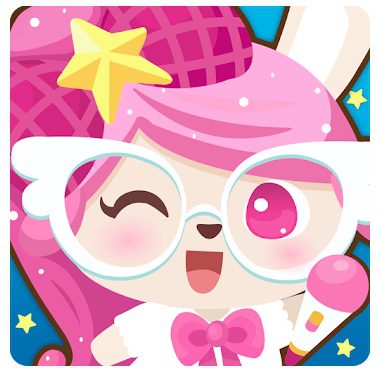 A game that gives you the opportunity to have a virtual pet for your young children. Create a pet of your choice and play with it in a fascinating game world.
Happy Pet Story: Virtual Pet Game is a role-playing game for kids, where you need to get a pet and take care of it: dress it, feed it, visit your friends, play mini-games. Creating your own little cat or dog, you will get into a huge virtual world where you will have your own house, friendly neighbors and other institutions.
You can walk with your pet and communicate with other residents of the city: neighbor-fisherman, neighbor-shop owner, mayor and others.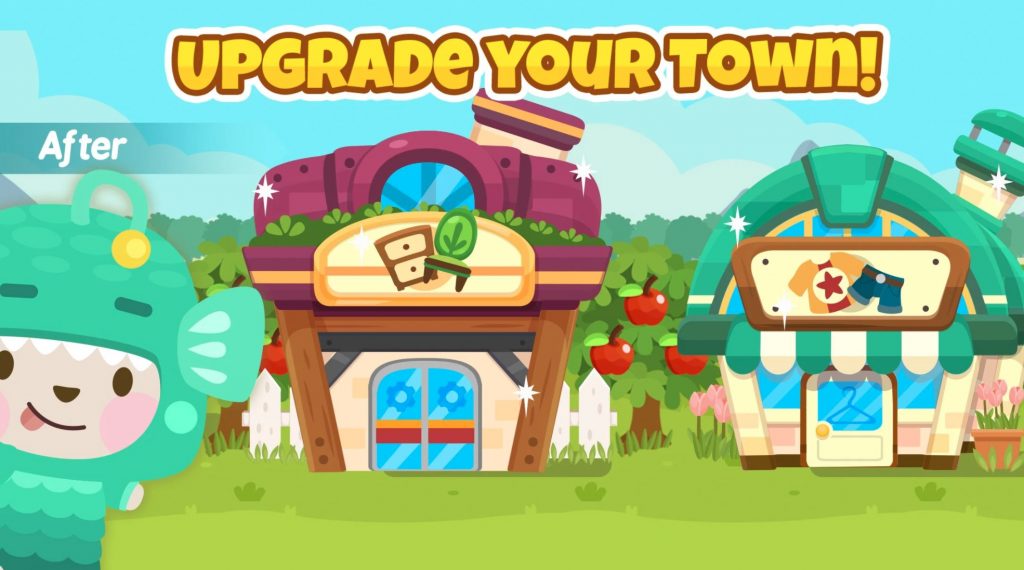 Your little pet can buy different things in stores. For example, he can go to a neighbor's store and buy a fresh pizza, and in the clothes store try on and buy a new shirt.
Walking around the city you want something to do. You can try to grow and harvest crops. Plant small seedbeds and wait when you need to harvest.
Happy Pet Story: Virtual Pet Game has plenty more options to try.
The graphics and the assortment of outfits and different decors are really great. The music of the game is fun. Everything is absolutely clear, the quests are the simplest, it should be noted that they are often repeated in the form of mini-games and it's very easy to remember them.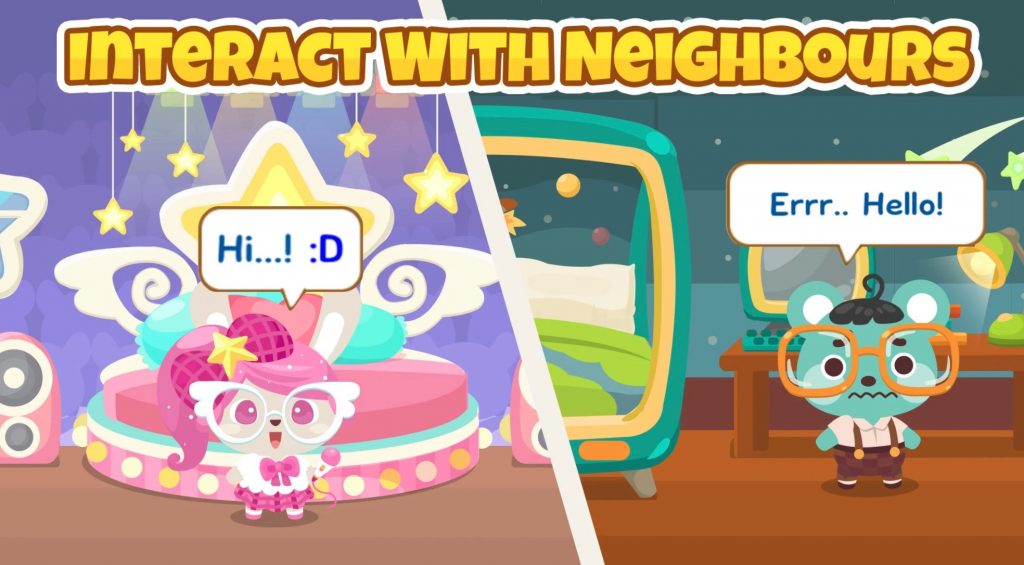 Downloads: 10000000 +
Customers rating:

(4.6 / 5)

Pet World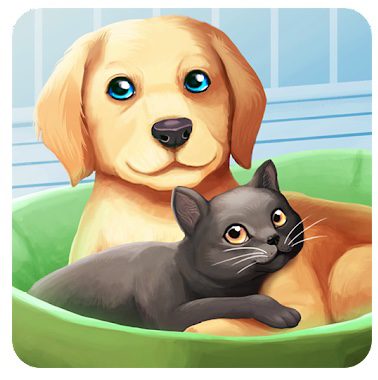 Pet World – a shelter simulator for cute animals. Take care of pet dogs, cats, parrots, fish, horses, hedgehogs, and even exotic turtles. Set up an aviary so that the animals feel safe and can comfortably spend their free time.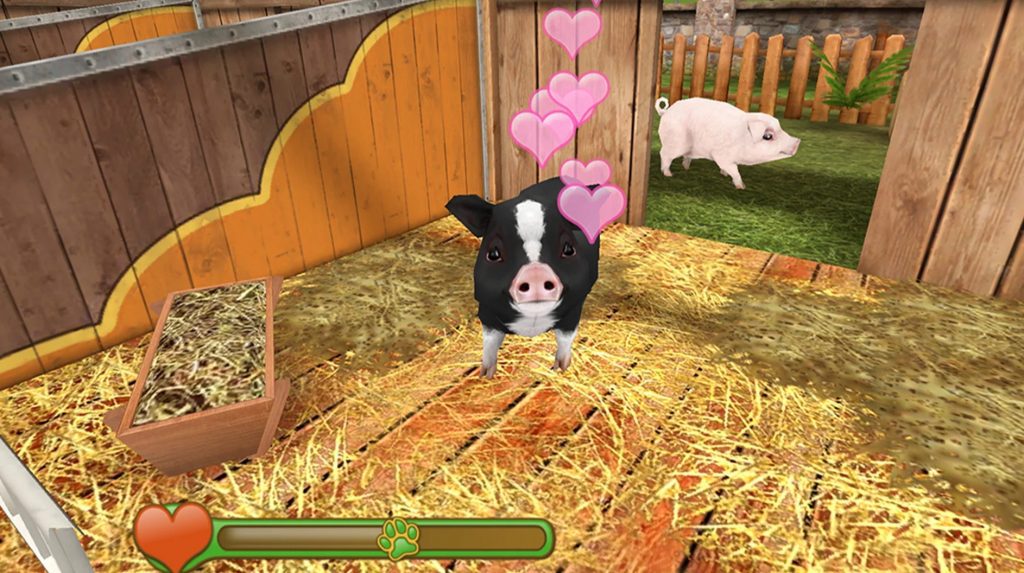 Complete tasks to earn money that can be invested in the future in the purchase of expensive food, themed decorations, working tools, or cleaning products. Each pet requires a different approach, so the player needs to memorize the behavior of each shelter resident.
If you've always wanted to run an animal shelter and find a new home for them, Pet World for Android is a wonderful experience.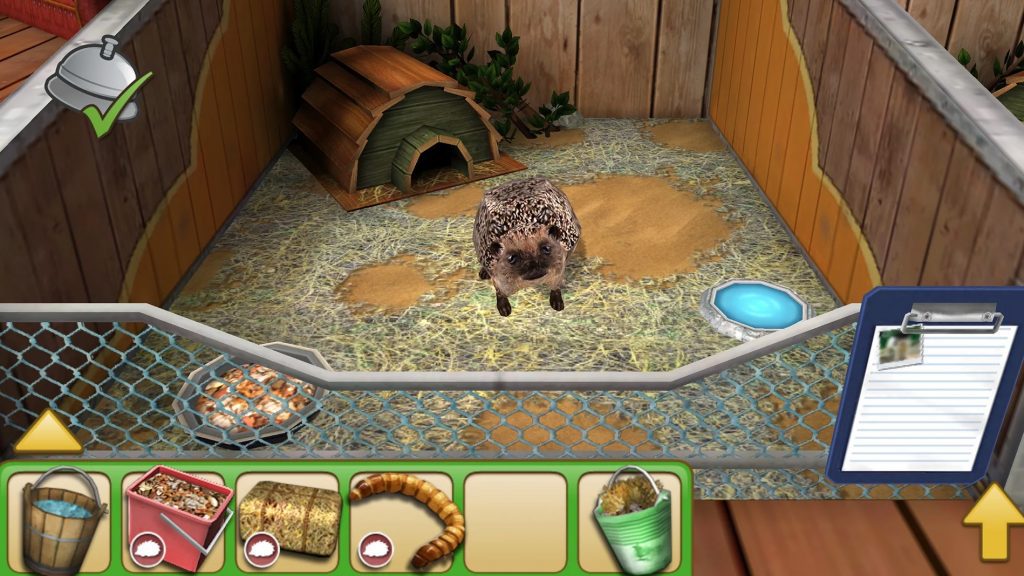 Downloads: 10000000 +
Customers rating:

(3.9 / 5)

Fish Tycoon 2 Virtual Aquarium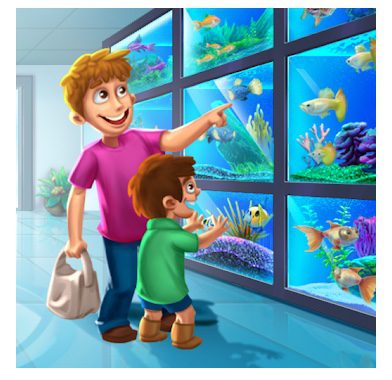 Fish Tycoon 2 Virtual Aquarium is an addictive combination of virtual aquarium and economic strategy where we will breed fish and then sell them.
There used to be a lot of magical fish in the waters near the picturesque island of Isola that got scared away in a great storm and disappeared from the area. Now it's up to us to restore the population of these fish and make a fortune doing so.
This is our main "work" place. We place the eggs in the aquarium and wait for the fry. And there are three kinds of eggs: ordinary, rare, and legendary. From the latter the most expensive and unusual fish hatch.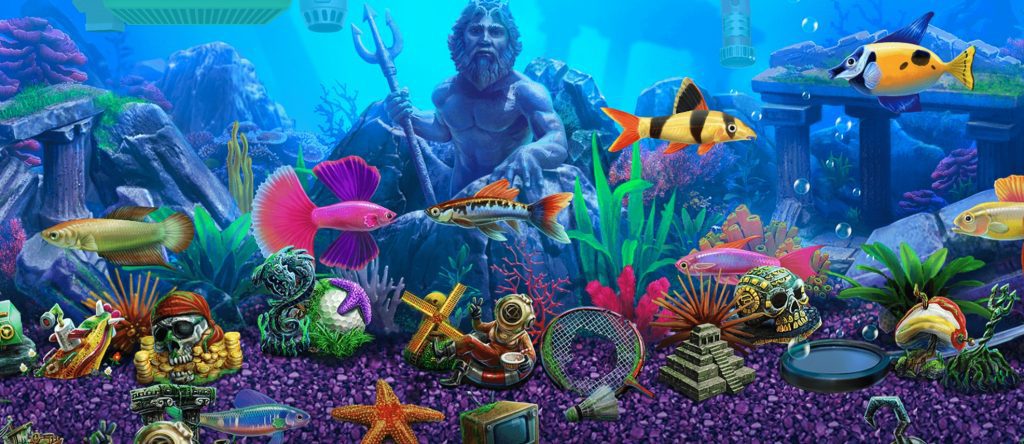 The process of growth of fish can be accelerated by special feed, which can be bought for pearls – premium currency. Adult fish can be crossed to produce new species.
When we breed enough fish, we can put them up for sale: buyers will choose and pay for the purchase themselves. And with the proceeds, we can buy new eggs, improve the store, buy an additional aquarium, decorative elements, and much more.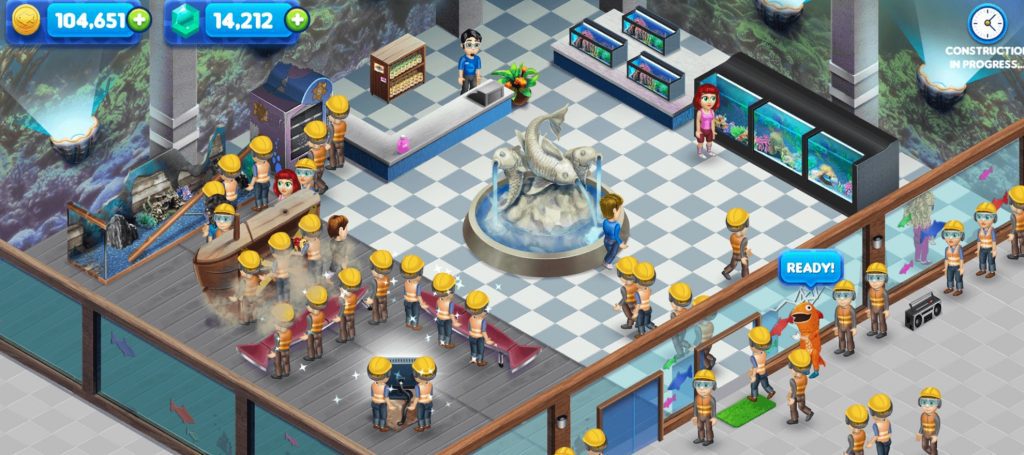 Downloads: 1000000 +
Customers rating:

(3.8 / 5)

You may also like: 9 Best Hotel games for Android
Pet Idle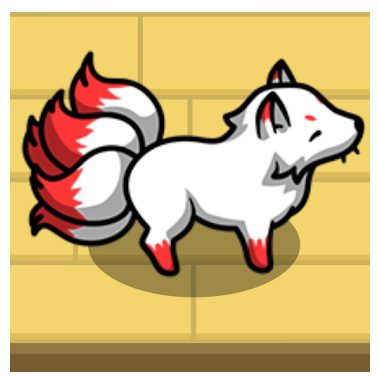 Pet idle is a fascinating virtual pet simulator. Get a puppy or a cat and give your care, love, and warmth. Keep track of your pet's needs, such as eating, sleeping, walking, thirsty, and hygiene.
Purchase new items for your pets and improve their comfort zone in order to raise their spirits and improve their condition every day.
Build a spacious and comfortable home to make more four-legged friends. Watch them interact and play with each other. The better you take care of the animals, the faster they gain experience points and learn new tricks.
Pet idle game features:
A large selection of pets of different breeds;
Construction and expansion of the house;
The ability to train your pets special skills;
An extensive catalog of furniture, utensils, and furnishings.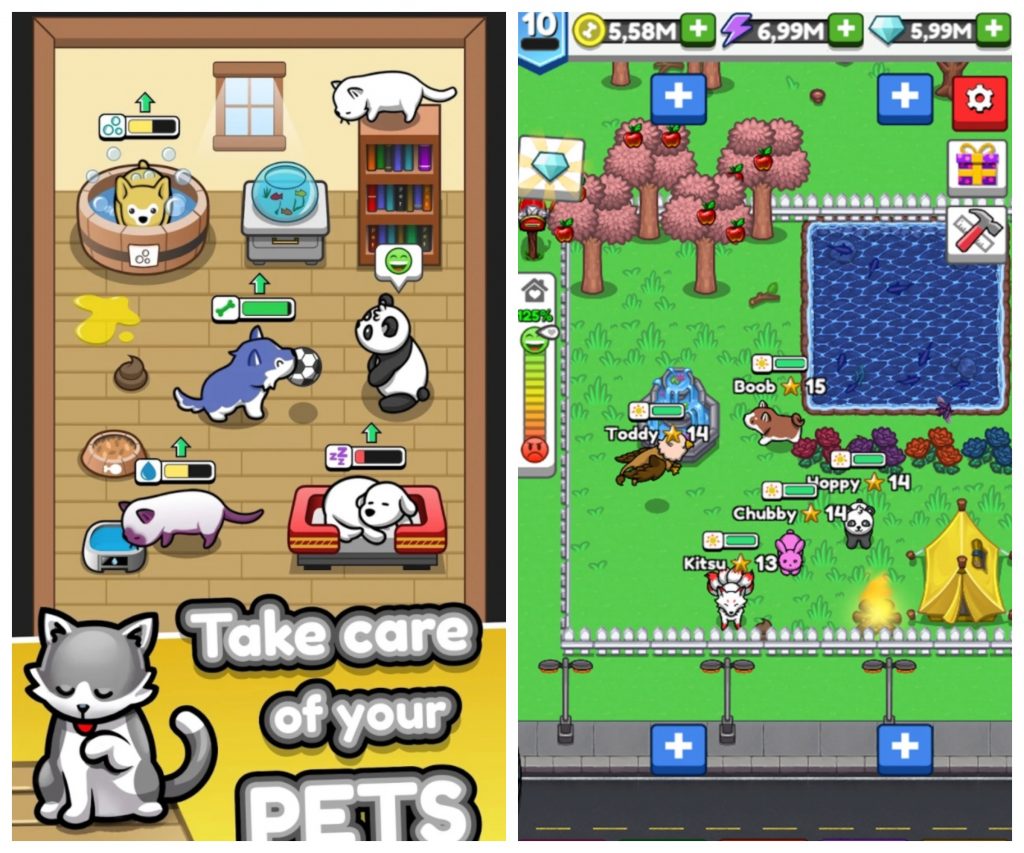 Downloads: 1000000 +
Customers rating:

(4.3 / 5)