Are there many old and useless things in your house that are lying idle and you don't know where to put them? Do not rush to throw them in the trash because it is quite possible that there are people who can benefit from them, and you earn some money by selling this garbage on one of the platforms presented in this article.
OfferUp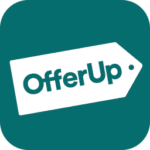 OfferUp is a message board, only with auctions. The application makes it effortless to purchase and sell commodities.
The OfferUp users may do a photo of the object they desire to sell, for example, clothes or furniture, and then put it on auction through the application. The application also has an integrated chat, which helps to socialize with interested costumers.
"Our goal is to give people the easiest and most reliable approach to sell off and acquire things in their environment," says the CEO of the company Nick Khuzar. And although there are competitors on the market, they practically do not influence the growth of OfferUp, he notes.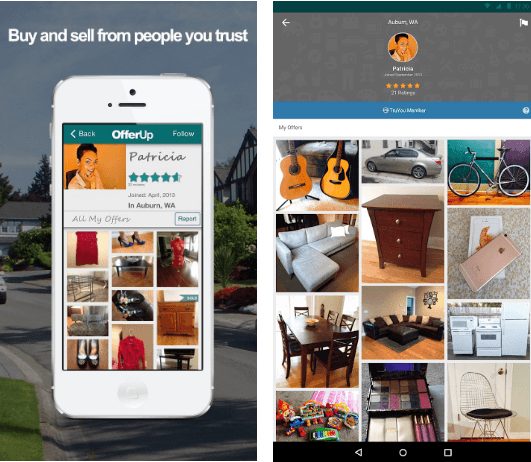 Downloads: +50 000 000
Costumers rating: (4.6 / 5)
You may also like: 18 Best Wishlist apps for Android
Wallapop – Buy & Sell Nearby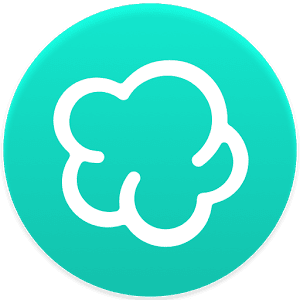 Wallapop for Android is an interesting service where you can quickly sell or buy used things.
To sell something in the virtual market, it is enough to take a photo of the thing to be sold and sign it, indicating the price. At the same moment, people around the world will see it in their tape. All items are divided into categories: electronics, recreation and sports, hobbies, music, and other items that will help find the product of interest.
A special feature of the application is the search for things within the radius of the user's location. The lower the user descends on the list of things, the further is the possessor of the used thing. Unfortunately, this function does not work correctly. Very often, according to the program, the seller lives a few kilometers from the person, while the description of the item is written in an unfamiliar language.
It's funny that a seller can offer a reduced price for a product with a single button. A chat room is also available to help you discuss the delivery and payment of the goods. Wallapop is a quality application that allows you to sell and buy anything you want.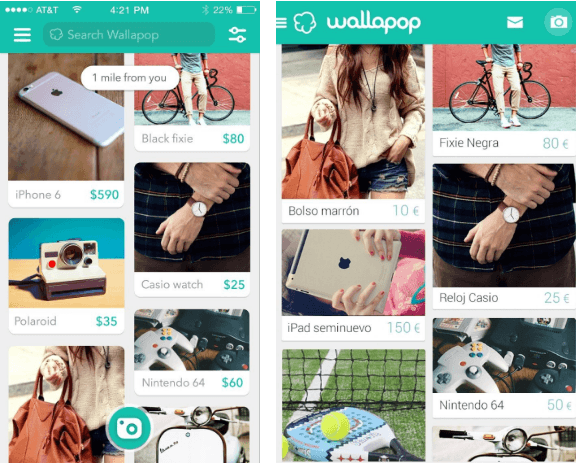 Downloads: +10 000 000
Costumers rating: (4.3 / 5)
Listia: Buy. Sell. Free Stuff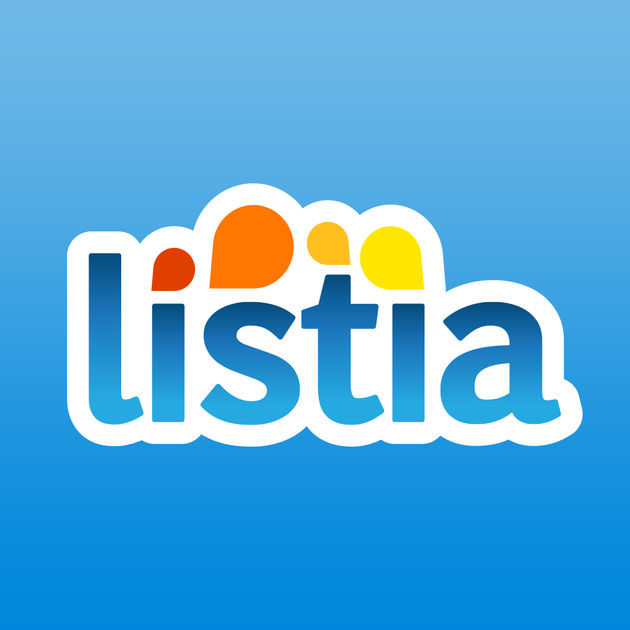 Now you can easily find out what products are sold near you. The application allows you to buy and sell anything. The free exchange of goods is available.
It is a service for the sale, purchase, and exchange of all that you no longer need. The idea is simple. You earn credits by putting on sale unnecessary things. Then you can exchange credits for any things you like, from clothing to jewelry. The more things you sell, the more you can buy absolutely for free.
You can easily arrange an auction and put the goods on sale. Add product photo, a short description and the announcement is ready! The app shows what is sold in your area, allows you to bet on various products, and notifies you about the end of the auction and its result.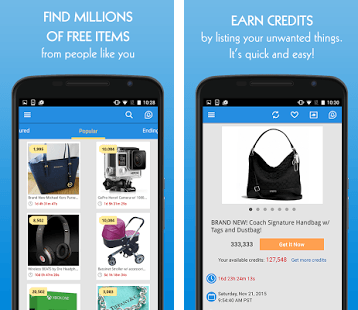 Downloads: +1 000 000
Costumers rating: (4.2 / 5)
Letgo: Buy & Sell Used Stuff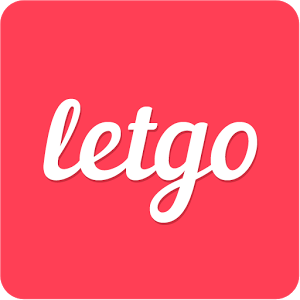 When selling and buying through letgo application, your location is primarily taken into account. You enter the name of the desired item in the search and get a delivery sorted by the remoteness of the seller (goods) from you. This is convenient due to the fact that you do not need to travel is not clear where to pick up the right thing or even a few days to wait for a parcel from another city.
One of the main drawbacks of most sites for the sale of things – the buyer's relationship with the seller (and vice versa). Usually, this is an email or mobile phone. Often it takes a very long time. As for letgo, then in the application, there is own chat, which works by the principle of the messenger.
In the application, there is a separate button that allows you to offer your seller a price. It can be either above or below the established one.
To the letgo account, you can connect the Facebook profile. First, it allows you to get more detailed information about the seller in order to understand whether you can trust him. Secondly, it's a good opportunity to keep track of what your friends are selling. You can subscribe to different accounts and everything in that spirit.
In general, with regard to security, the seller's profile displays all the necessary information about it (links to social networks too), up to the location of the product you want to purchase.
To put some kind of thing on sale is also not a problem. This process will take about 30 seconds. You need to take a picture of the goods, specify the data about it, set a price, and mark your locations. The last item is automatically selected but you can also change it.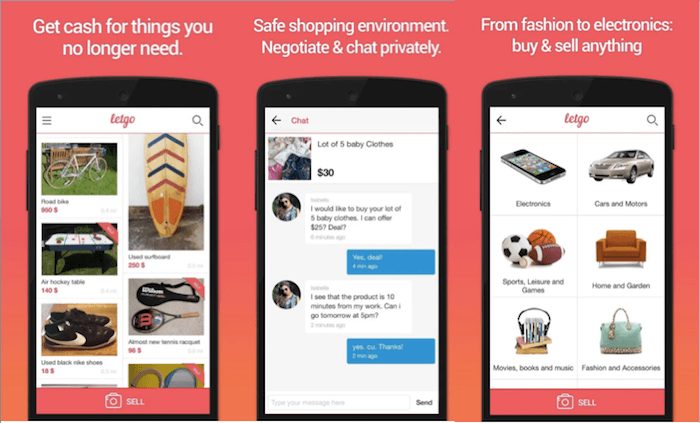 Downloads: +50 000 000
Costumers rating: (4.5 / 5)
VarageSale: Sell simply, buy safely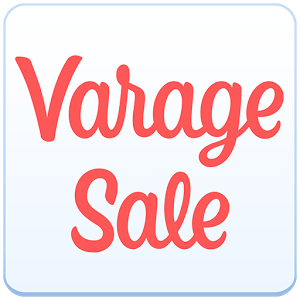 Now a virtual service for buying things you have in your pocket. All sellers tie their account to Facebook, so you do not have to worry about security. The moderators check every potential buyer and seller.
You can install a filter to find the product of interest in your area. Clothing, jewelry, electronics, and more you will find in the VarageSale application.
And if you have something to sell, just take a photo of the product, add a description, and upload it to the site. Get rid of unnecessary things in a matter of minutes.
Downloads: +1 000 000
Costumers rating: (4.5 / 5)
Yard Sale Treasure Map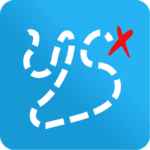 This is the easiest way to find a sale near you. All the most interesting products available for sale are displayed on the screen of your phone. The application will show a map of the locality, tell about all the details, and provide a photo of the sold goods. You can even get directions on the route and its planning.
A convenient filter by day, localization, distance, keyword.
Creating a route.
See the terrain before your visit.
Save time and fuel by optimizing your order.
The ability to synchronize the route on all devices.
Building a route to each product for sale.
You also have the option to create your own ad for sale on Craigslist.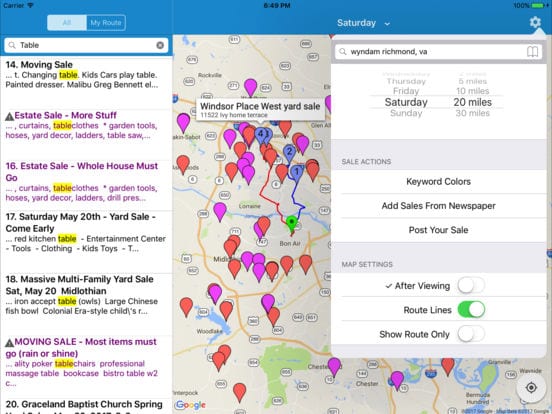 Downloads: +500 000
Costumers rating: (4.2 / 5)
5miles: Buy and Sell Used Stuff Locally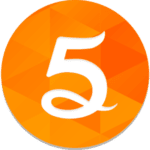 One of the most popular services for buying and selling things. All ads in your area are in the 5miles app. Find a job or lodging, buy a product or order a service – all this and more you can find on 5miles.
Register your account via Facebook, add an image to the product, chat, promote your ad to the top. To search for interesting things you can use the postal code or GPS.
The application guarantees you complete security. First, all sellers and buyers are checked. Secondly, if you do not want to meet the customer in person, set up a delivery method for your product or use the Exchange Locator feature to find a secure meeting point. Before buying, you can view the reviews.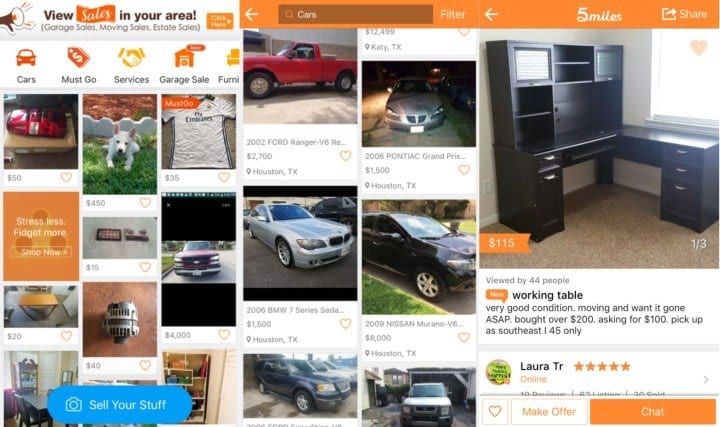 Downloads: +5 000 000
Costumers rating: (4.5 / 5)
KSL Classifieds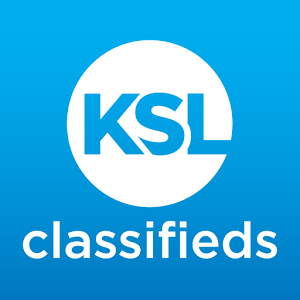 This is a well-known service in Utah, where you can find any ad – selling cars, houses, things, vacancies, providing services, and much more.
To publish an ad you need a little time.
View ads for selling things near you.
Purchase a car by selecting from hundreds of ads that are added every day.
View jobs and the ability to send summaries through the application.
Choose a house for rent or sale.
Order a professional service for repair or other needs.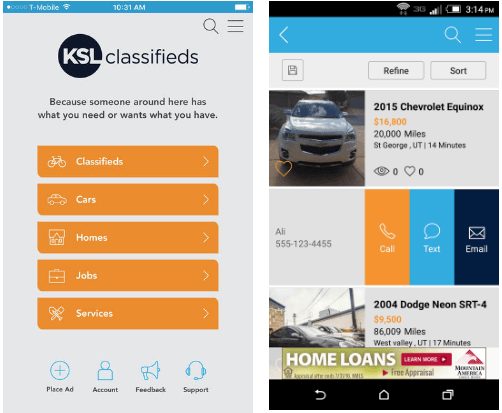 Downloads: +1 000 000
Costumers rating: (3.6 / 5)
Depop – Buy, Sell, Discover and Share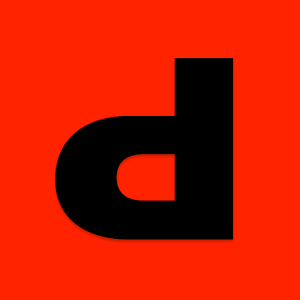 Now, anyone can open a small store on your mobile phone thanks to Depop. Surely your house has items or clothes that you do not use. Why not sell them and earn some money?
With Depop, it's very simple: take a picture of a thing, write a short description, and upload it to Depop. Be sure to find a buyer, and you will agree. A small shop is in your pocket.
Main characteristics:
Allows you to subscribe to your friends or other users to view their products.
You can share your sales on Facebook, Twitter, or Instagram.
Communicate with users to negotiate the sale or purchase of goods.
Possibility of payment through PayPal, transactions are completely safe.
Different categories to search for the necessary things.
Depop allows you to sell and buy things at an excellent price from your mobile phone.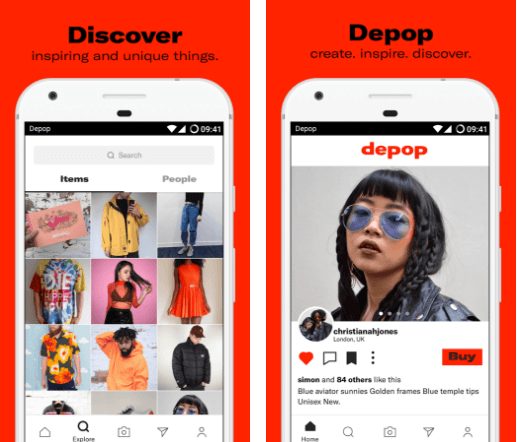 Downloads: +5 000 000
Costumers rating: (4.1 / 5)
Garage Sale Map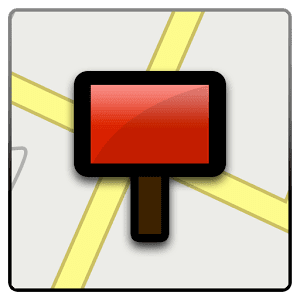 To sell is not a boring occupation, especially if you use the Garage Sale Map application. You will find the sale of garages, yards, and real estate on a map near your location.
The application combines search across a few sites, such as Gsalr.com, YardSaleSearch.com, EstateSales.org, and others. More than 70,000 successful sales per week.
Identify your location and find an ad near you.
Use a map, list, or photo to see ads.
Getting the exact route to the desired commodity.
Append to favorites for quick research.
Seek by keywords.
Downloads: +100 000
Costumers rating: (4.1 / 5)
GLICKIN Garage Sales (free)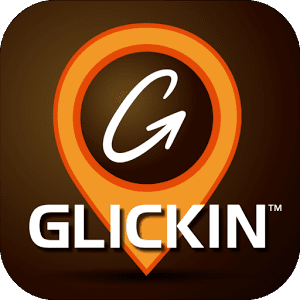 This simple to employ tool affords you to detect yard sales and to assort them by spacing. You may place the top selections next to you and discover the commodities you are seeking.
If you are marketing something, you may also utilize the software for publishing and due to the rapid placement parameter, you will manage to exchange specific about a garage sale for a moment. You may append video recordings and pictures and outline publications to social networks.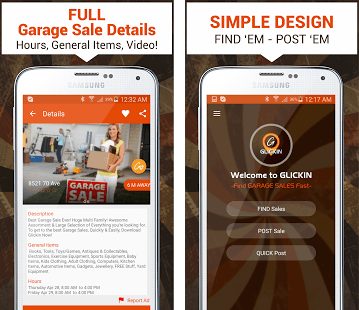 Downloads: +10 000
Costumers rating: (4.4 / 5)
GarageSale: Online Yard Sale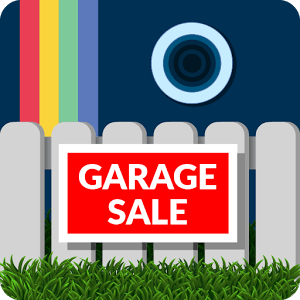 Arrange the sale of unnecessary things without leaving home. Save your time by selling online.
Take a photo of the product, determine the price, and upload the product to the application. Do not forget to add a description. And to make your ad look more colorful, the program has several photo frames to decorate it.
Also, basic ways of photo editing are available – crop, rotate, zoom. Share photos on social networks so that as many people can see your ad. Convenient function Multicurrency converts the amount into a currency convenient for the buyer.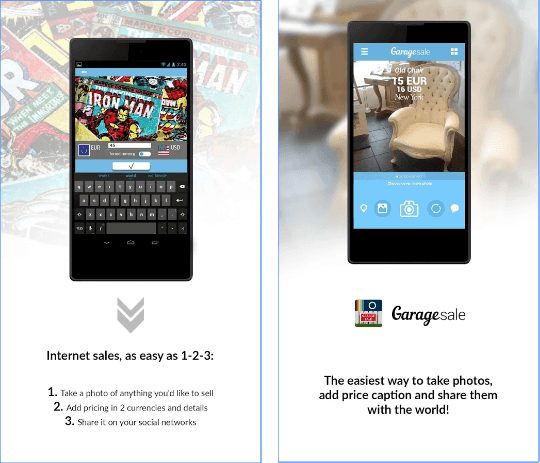 Downloads: +50 000
Costumers rating: (3.9 / 5)
OFFERit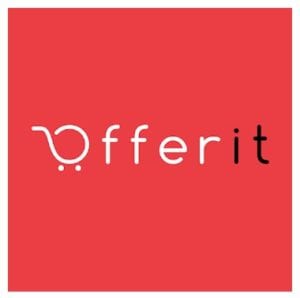 Selling and exchanging goods has become convenient, fast, and safe with OFFERit application. Save time on finding the necessary goods and places to sell them.
Imagine that your neighbors have a product that you have long dreamed of. They posted an ad on Wish Local and here's the coveted item in your house! Sell things and find potential buyers through the app. Place the photo and description of the goods, communicate with customers via chat, and get rid of unnecessary trash!
Main Features of OFFERit:
Offer your items for sale in a matter of seconds;
Find great deals and discounts in a classified listings format;
View profiles and rating of those you are dealing with to build trust;
Thousands of new postings daily;
Sort items by location or category for convenient search.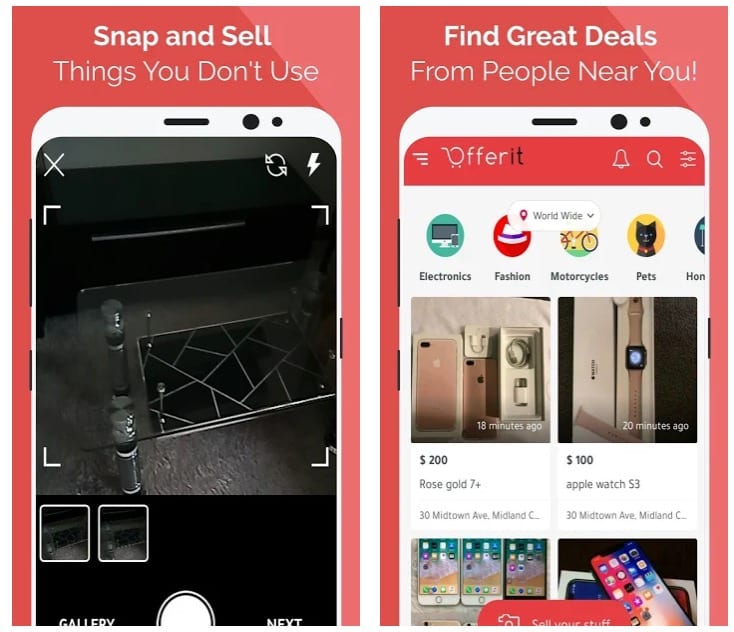 Downloads: +100 000
Costumers rating: (4.1 / 5)
You may also like: 16 Best buying shoes apps for Android
Nextdoor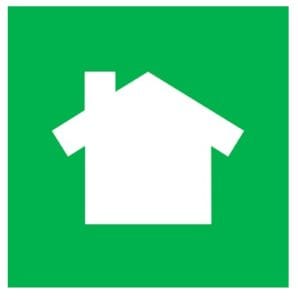 This is an interesting application that helps to stay connected with your neighbors, know of what's happening, find home services near you, and get to know the people in your neighborhood.
With the Nextdoor application, you can buy and sell household items with ease. Find yard sale deals, dog walkers, last-minute babysitter, or handyman. Connect with your neighbors via this app to keep up with local news, plan a local event, or share safety tips.
Interesting Features of Nextdoor:
Buy and sell nearby;
Find neighborhood recommendations;
Read local news;
Get crime and safety alerts.
As you have understood, this is a great application that includes many other useful options in addition to selling nearby. Recommend it!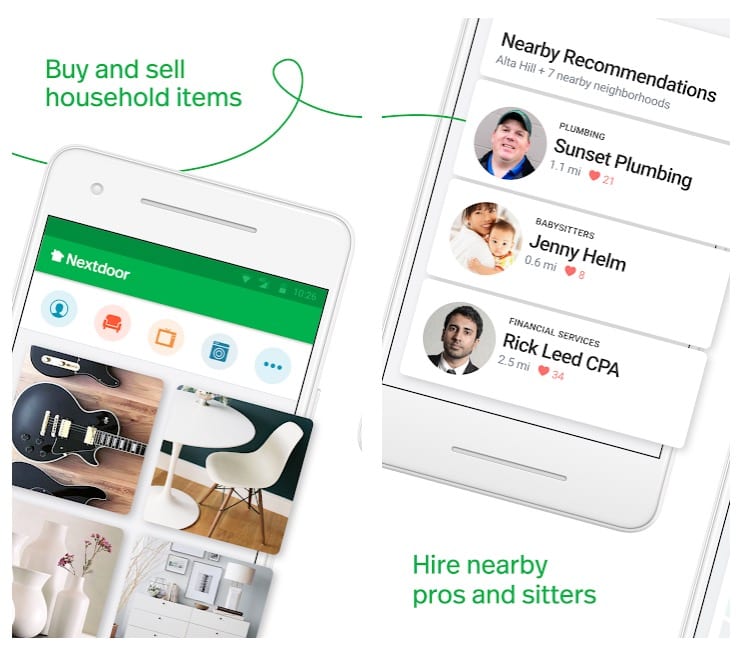 Downloads: +50 000
Costumers rating: (2.9 / 5)
With the help of the above-described applications, you can sell anything – from an unnecessary desk lamp to a grandmother's portrait. Arrange the sale of unnecessary things right at home with the phone in hand, just download one of the applications presented in the review.