Sleepin' Guy is a story-driven quest game for iPhones and iPads from the well-known Suicide Guy series. This is a fascinating fantasy story about a guy lost in the world of his own dreams. But he needs to wake up to save his loved ones.
There is nothing easier and faster than downloading this game. But it is not so easy to go through twenty-eight levels of the hero's mind. Collecting numerous artifacts scattered throughout the game will help the character in this.
If you want you can also play idle games.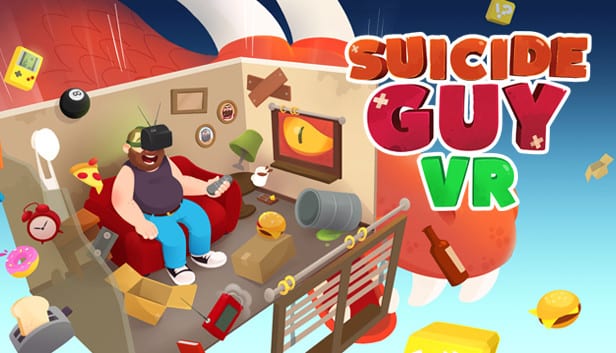 The character himself – and this is the beauty of the game – is not some superhero. This is an ordinary guy next door. And it promotes the idea that you don't have to be Hollywood cool to experience amazing adventures and save people. Anyone can do it.
The graphics are cartoony and very carefully worked out. Even the shadows of the character and objects, the realistic lighting, and so on are worked out. The character either wanders through phantasmagoric landscapes or finds himself in quite ordinary home interiors.
The guy can do a lot with the objects of the world: pick them up, throw them, manage machines, and so on. There are mysterious and funny creatures and engineering designs.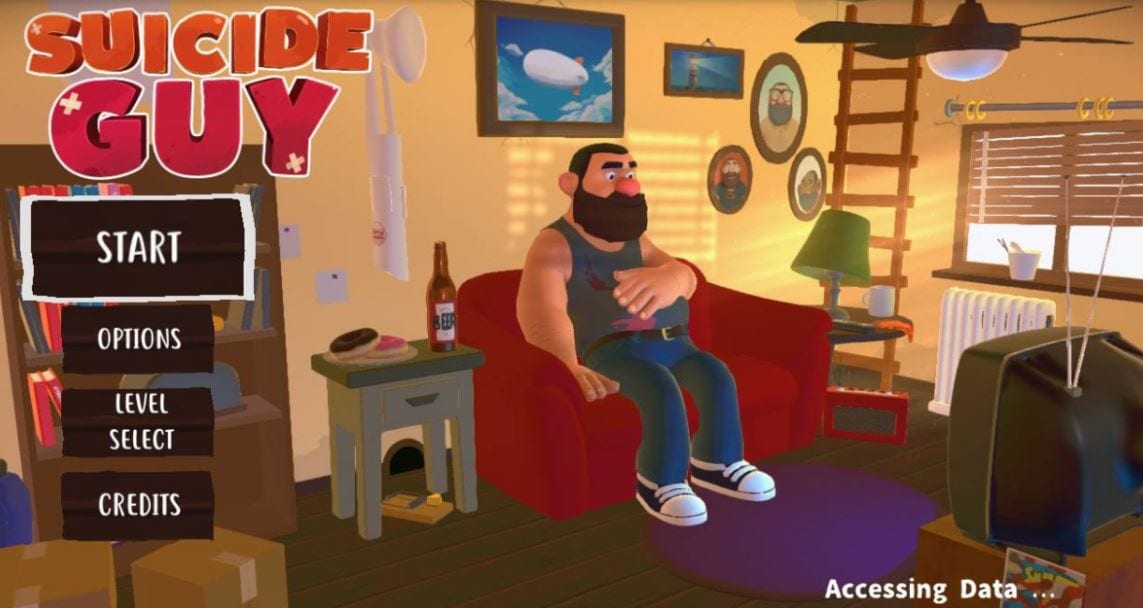 In order to wake up, the hero must commit suicide in the world of dreams. And although it is not so easy, but pretty funny. Here are some ways. The hero tries to throw himself under the train, jump from a height, use electrical appliances for this. But it doesn't work out. So, how can this be done? Let's figure it out by downloading the next issue of the Suicide Guy series.
Control buttons are located on the left side of the screen. Effects and other settings are fairly easy to set up. If there are any problems, you can always contact responsive technical support.
More simulators to play you will find in this article. 
No need to boost muscles; it is sometimes better to boost your stomach. Use new tricks, master physics, and get fun with the creative and original Sleepin' Guy game.