Oh, those boring space games where everything is the same – rockets, explosions, simple graphics, and monotonous soundtracks. You flew there – you shot here. Annoying, huh?
If you like games with HD quality graphics and you want to play an RPG trategy then check out also this article. 
But it's not at all the same thing at all with The Lost Sky juicy game! Because you not only save the planet from some monsters in it but revive civilization. You face an entire flotilla of huge spaceships, stadium-sized artillery mounts, and giant spider robots. There are rockets too, but try to dodge them! Not an irksome easy deal, as they attack at the terrific speed!
And do you know what else?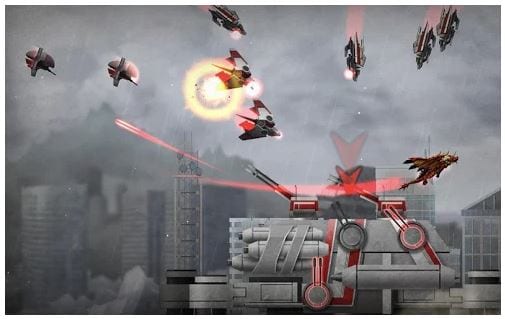 You are not fighting them in some flat spacesuit, or a rocket, or another spaceship. Oh no, you are fighting them in the skin of a dragon! Yes, you heard right, a real dragon with fiery breath! And you don't just shoot your enemies with dry bullets from a flat kind of laser or something uninteresting like that. No, you incinerate them with fireballs erupting from your mouth! Amazing, isn't it?
And you can still take new characters for yourself in exchange for the benefits that you earn in the game and raise them.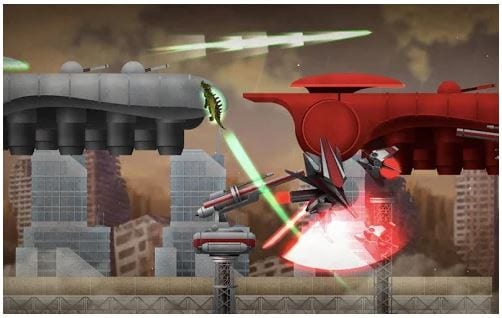 The plot is divided into several missions with their own story and purpose; each of them is clear and simple. The game design is stunningly beautiful. The battles take place against the backdrop of sinister post-industrial landscapes.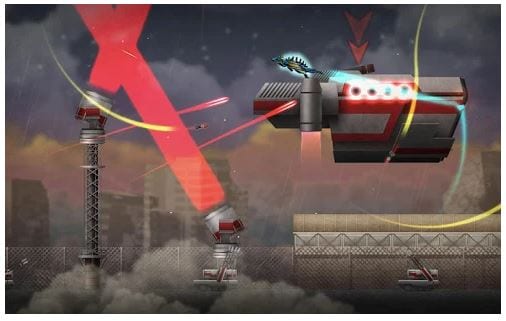 There is also a Grand Mystery in the game that you have to solve. But this will be after you get used to the violent speed of the sky battles and go through more than one stage of saving the planet.
You may also want to check Android games with controller support.
Ready? Let's start! We set off on a difficult path full of tracer lights. But one thing is for sure – our mission is worth it! Rest assured – we will find The Lost Sky!