There are some games that just take your breath away. Towers: TriPeaks Solitaire is certainly one of these kinds of games. If you are looking for an entertaining card game to play with friends or family, you should try this variant. So, let's find out why this app is so special.
You can also check the best ofline card games for Android. 
First of all, we have to admit that there is nothing complicated in this game. The app consists of 3 rounds. When you successfully pass 2 rounds, you can play the Bonus round. While playing, you will get points that you can use for bonuses.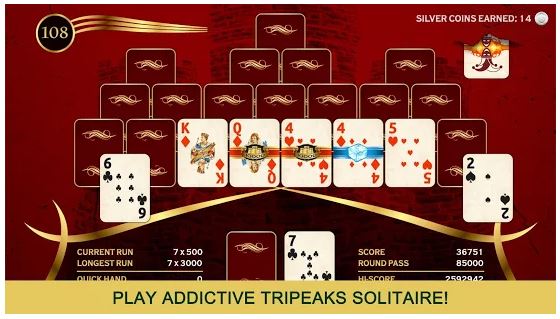 The major goal of the game – remove all the cards from the card field as soon as possible. You can move the card if it is one point higher or lower than the top one. If there are not any suitable cards, you should use the card pack. The more cards you have in your card pack – the more bonuses you will get.
Before you start playing, the app provides you a detailed description of the game rules. So, you will quickly understand how everything works there!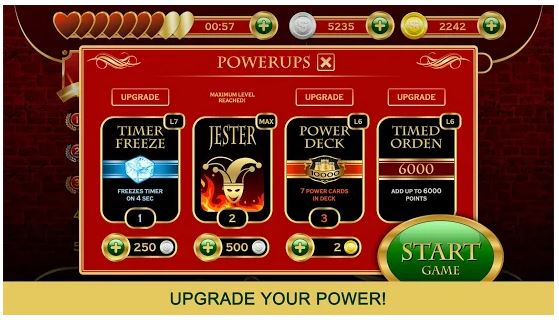 What is more, on the menu page you will find the global rating of the players. Check it and challenge yourself! Towers: TriPeaks Solitaire app allows you to play with friends and beloved ones. If you want to play with them, send them a heart, and they will immediately receive it on Facebook.
Moving on, the app offers various prizes. For example, Freeze Bonus enables you to freeze a timer while playing.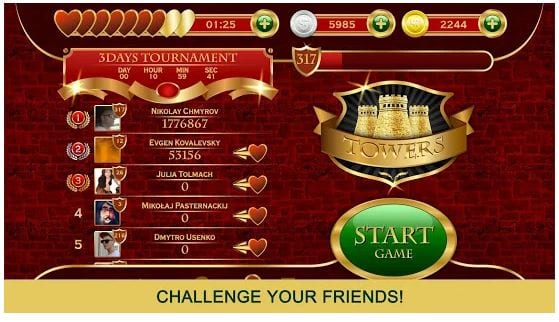 We were impressed by its mind-blowing design that includes a user-friendly interface. Excellent HD graphics along with pleasurable audio effects will ensure you a fun time spending!
To find more card games, read the article about the best solitaire game apps.
In case of any difficulties, the developer provides you customer support. The technical assistants are ready to tackle all your problems. Overall, Towers: TriPeaks Solitaire app is full of stunning features. This game is highly addictive – we have played it for days and still can't stop.