Hey, all the gamers out there! We have good news for you. If you are looking for a new adventurous action game, you should pay attention to Mortal Crusade: Sword of Knight app. So, let's take a deeper look at why this game is so special.
Mortal Crusade: Sword of Knight is an RPG game where the major goal is to pass all the tasks and obstacles. While playing you will have to face a great number of dangerous creations – zombies, monsters, skeletons, and other evil spirits. The game offers various types of equipment at your disposal – pick the most powerful one!
We can also reccomend you the best open world game apps – unlike in Mortal Crusade, you will be able to create all kinds of worlds.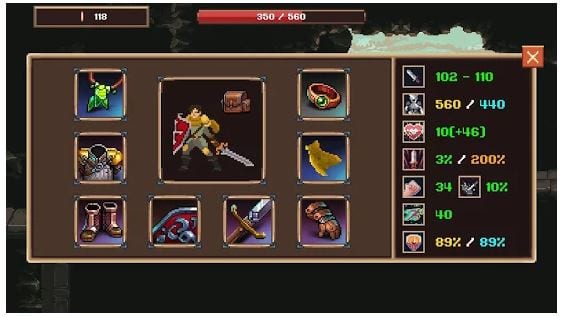 The game allows you to move throughout the map, so you can easily come back to any place and do anything you want. At the end of every level, you will have to defeat a mighty boss. In this game, you will find more than 12 bosses – each of them has both strong and weak sides.
Moving on, the game plunges you into a mystical world, where you are able to explore a wide range of locations. Dark dungeons, caves, forests, or luxurious castles await you.
Moreover, when you complete quests, you will receive awards that will help you to fight. Get your weapons, elixirs, and armor and become stronger!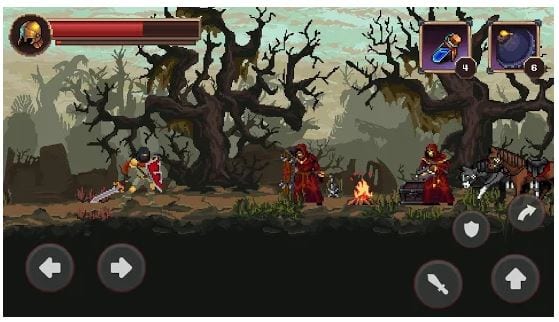 Mortal Crusade: Sword of Knight boasts amazing pixel graphics that will take your breath away. The game contains 16 original soundtracks that will motivate you to gain a victory. It comes with paid access, but we have to admit that it has quite a reasonable price.
Besides, the game features a convenient control system, as you can easily connect a gamepad or a controller to your Android device. We have not to face any issues while playing – it does not slow down.
This game is made in retro style. If you want to play games with the high-end graphics, we can reccomend you a list of HD RPG Games for Android.
Mortal Crusade: Sword of Knight combines an entertaining plot, well-developed animations, and a wide range of exciting tasks. So, it will guarantee you fun time spending!