Do you want to try a user-friendly unit converter? In this case, we have to advise you to download Unit Conversions developed by ChemEng Software Design.
The application comes with 96 unit categories and over 1000 conversions.
When you pass a quick installation, you will be instantly transferred to the homepage. Users can swipe the screen to see all the provided functions.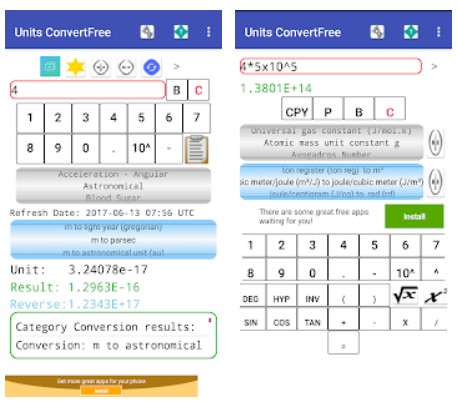 As soon as you have selected the desired one, choose the units group from the list and tap on the required conversion.
There is an integrated numeric keypad to enter values to convert. Tap on the Calculate button on the keypad to receive the results in the bottom table.
Above the keypad, you will also find several buttons. For example, you can click on the Star button to monitor all the favorite conversions.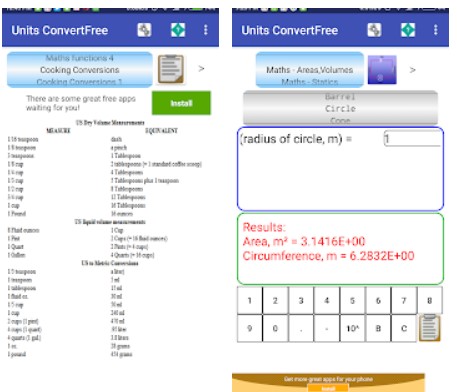 If you want to add a conversion to your favorites, tap on the + button. But if you want to remove it, select the – button.
By the way, Unit Conversions features a straightforward interface, so it will be suitable even for novice users.
However, the app also contains a built-in Help section filled with useful guides. Just click on the "?" button to read them.
All in all, Unit Conversions is an irreplaceable tool for everyone who works in engineering, science, or math fields.