Do you remember the times when you have played the Minesweeper game all day long? Well, if you are a true fan of this game, we would like to advise you to try the Minesweeper game developed by Popoko VM Games.
Now let's find out the major benefits of this tool.
If you like this game you will also like Sudoku apps.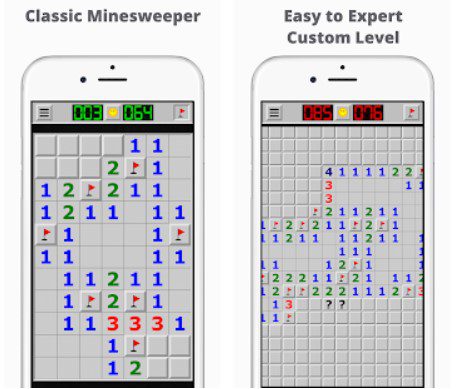 First of all, the app is extremely lightweight, as it weighs just 6,2 M. Therefore, you will install it in a couple of seconds.
So, how should we play Minesweeper?
The game starts with the first click on any cell on the field. When you click on a cell, it opens. The major goal of the game is to open empty cells. But be careful – you should not open the cells that contain a mine. By opening a cell with a mine, the player loses.
In this Minesweeper game, there are 4 difficulty levels: easy, medium, hard, and expert. Plus, the game comes with such advanced features as quick flagging mode and question mark.
There is no need to worry if you can't pass a particular level, as the app allows you to use hints at any time you want.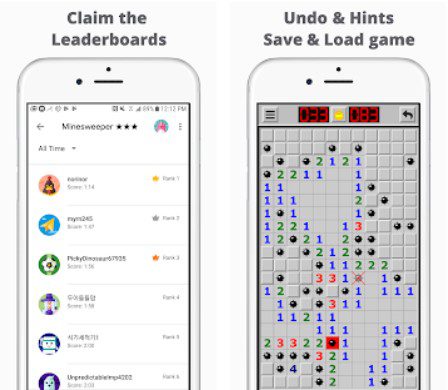 In case you accidentally quit the game, the app will save your unfinished game.
As for the additional features of this game, you can zoom in and out of larger minefields. Besides, the app allows users to keep track of the worldwide scores, as it offers global leaderboards through Game Center.
The game's design is similar to the original one. Plus, the game's interface is very user-friendly. So, we can surely say that even novice players will instantly understand how this game works.
The developer guarantees an excellent user experience, as we have not found any negative comments from users.
What is more, playing the UNO games is also a lot of fun with friends. You can get a special UNO multiplayer app and organize a true digital party.
To conclude, Minesweeper is one of the most popular computer games, and a great number of people truly like it. So, hurry up to download this game – it will not leave you indifferent!