You've probably wondered how to transfer large files from your Android device to your PC, iOS, Mac, or other Android smartphone or tablet quickly and without having to resort to cables. If so, you might be interested in learning about such apps on Android.
So, we've collected the best apps to share big files for Android in this article.
SuperBeam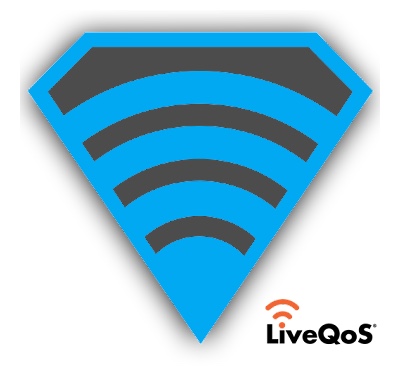 This is a tool for transferring all kinds of file formats that connects your computer and mobile device.
It works very simply: you just need to connect your phone and PC to the same Wi-Fi network and then, using a QR code, is allowed to access and read the download link between them and that's it.
If one of them doesn't have the app, you can generate the link from the transmitting device. Fast and simple wireless system and your files don't go through third-party servers.
These are the main features of the app:
High speed file copying using Wi-Fi networking as support;
Links devices using NFC connection, QR codes or by generating links;
Shares all kinds of files: photos, videos, documents, apps, ZIP packages, contact;
Share files individually or in batch mode;
Check the history of transfers and downloads;
Simple user interface with a simple design for quick sending and quick receiving;
Different themes to customize the appearance.
This is the free download version of the app, but there is a Pro version with advanced features with which you can connect multiple devices simultaneously, send entire folders and with a complete absence of ads.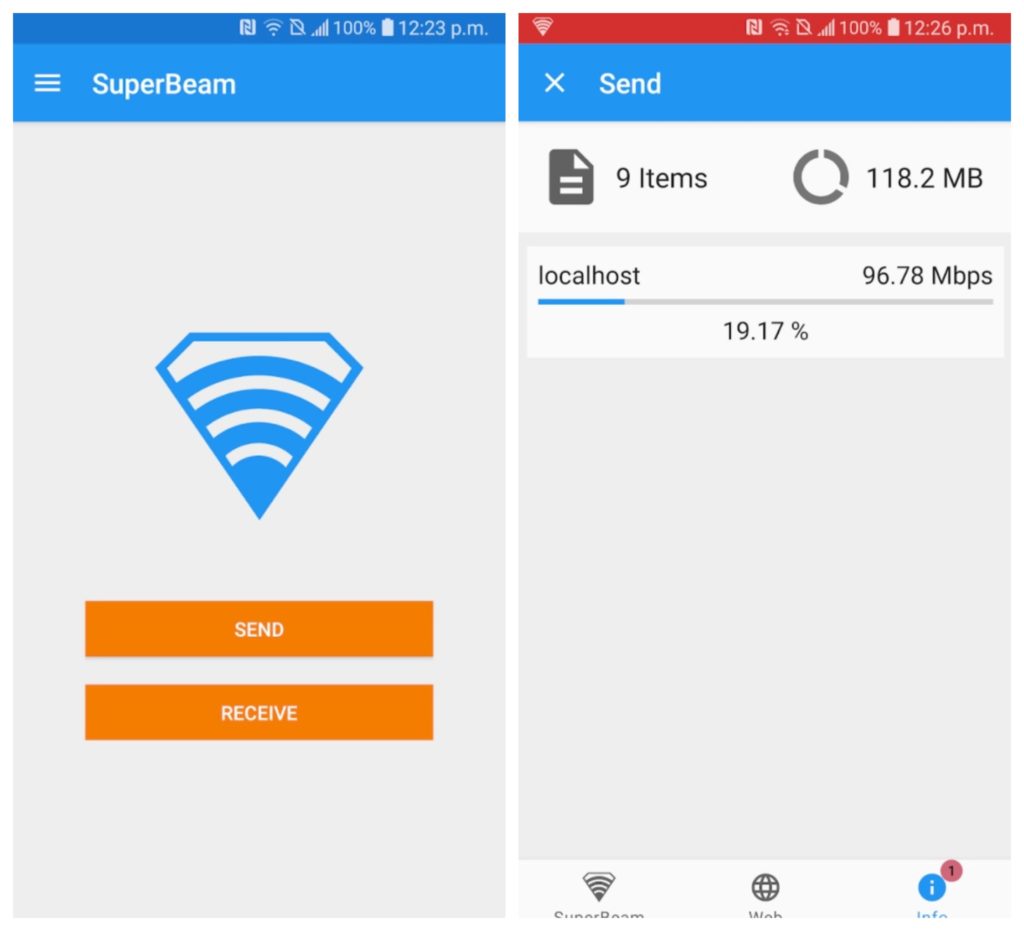 Downloads: 10000000 +
Customers rating:

(4.1 / 5)

You may also like: 11 Best duplicate file finder apps for Android
Dropbox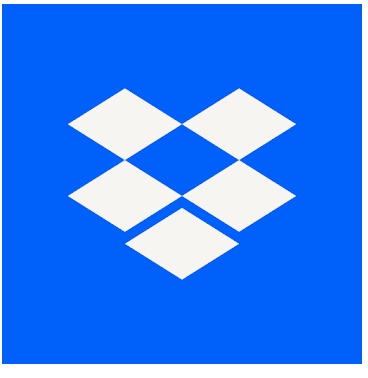 This service is needed to store files in a virtual cloud. After transferring data to Dropbox, it can be accessed from another device at any time. The application saves changes in real time.
The app has its own advantages:
With this tool, you can save documents without worrying about their safety. Even if the data is deleted from the device, it will still remain in the cloud.
It's possible to give access to selected files to other people. To do this, all you have to do is send a link to the document. You can also provide the ability to edit text documents.
The storage is completely free and provides 2 GB of storage. There is also a capacity build-up system that allows you to increase the storage up to 16 GB.
The original files remain in the cloud even after they have been modified. This way you can view all stages of edits. It's also possible to recover deleted documents.
After installing Dropbox on your phone, all you have to do is log in to your account. The app is very easy to use. There is no need to transfer files from your phone to your PC (photos, videos, etc.), just send to Dropbox. Also, the cloud can be configured so that it saves photos and videos itself.
Users generally speak positively about the work of the program and its functionality. They are pleased with the ability to synchronize devices. Some users have a negative opinion about Dropbox because of the small free space for data storage.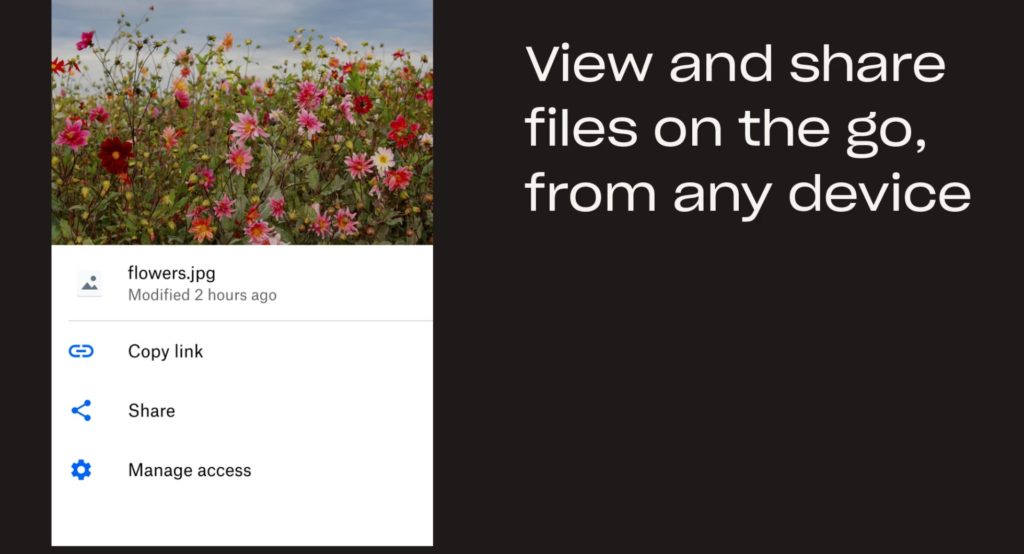 Downloads: 1000000000 +
Customers rating:

(3.9 / 5)

Send Anywhere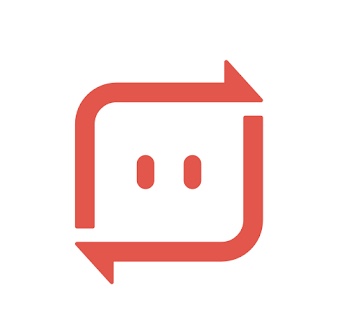 A great, handy application for transferring files (of any kind) between devices.
It's easy to send and receive a file using Send Anywhere. Add a file using the "Add files" button on the main page. Nothing superfluous, just 3 clicks and photos fly to a new device, then choose a video and you're done!
Once the file is uploaded to the server, you will be given a six-digit password and QR code with which to retrieve the file. The link is valid for 10 minutes, and that's plenty of time to download what you need. Entering the code into the window on the main page, the file download begins.
Separately, it should be said that sending and receiving files takes seconds, which is very convenient. The size and extension of the file don't matter.
Note: the Android version of Send Anywhere has a toggle on the main Send screen at the top. If you turn it on, sending can be done via Wi-Fi Direct between nearby devices that support this type of transmission. This can be faster and doesn't require Internet access, but may not work on all devices.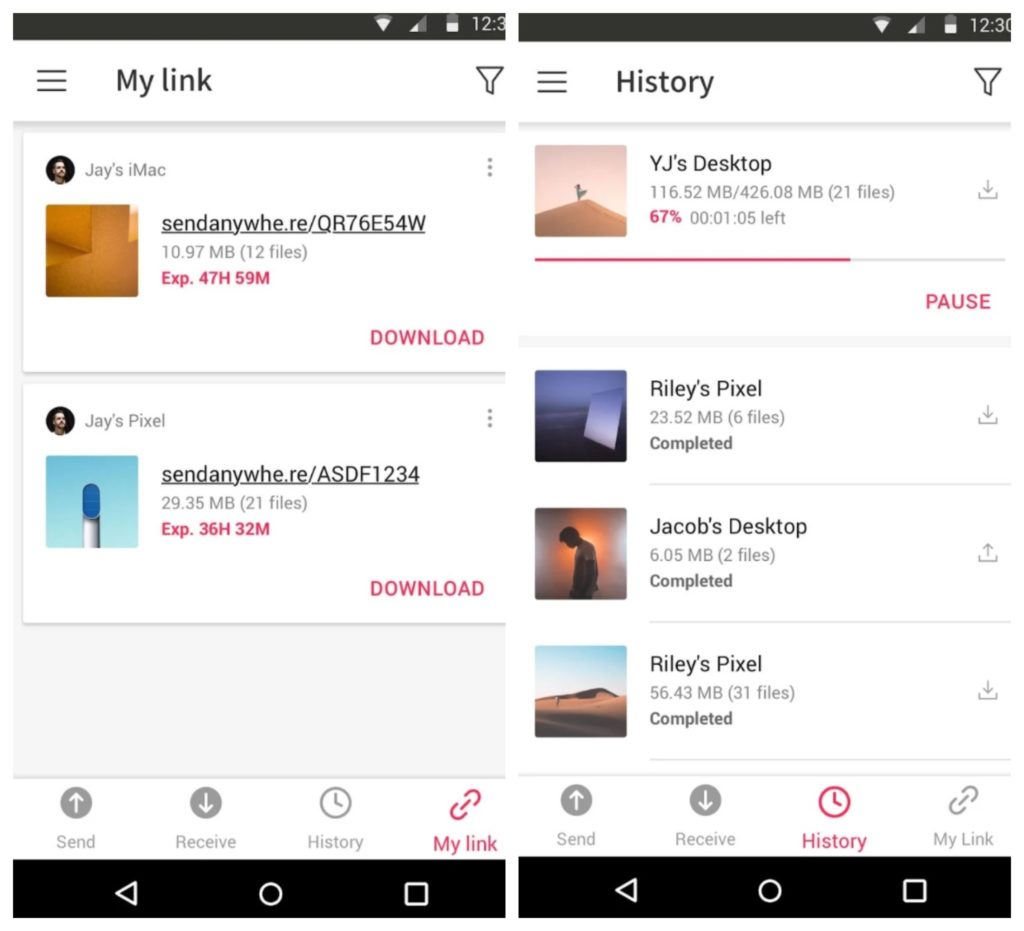 Downloads: 10000000 +
Customers rating:

(4.8 / 5)

SHAREit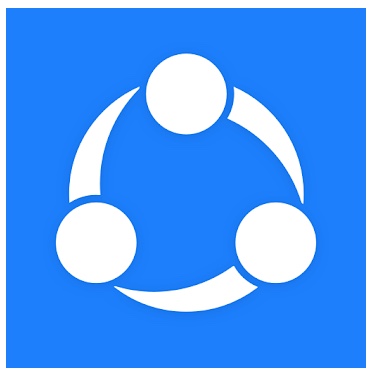 SHAREit is a free assistant for transferring various files between mobile devices. The file transfer speed is much faster than similar applications. You will be able to see this for yourself.
SHAREit allows you to transfer audio, video, and other files without using traffic. And it doesn't matter at all whether your devices are near or far from each other. The transfer speed is impressive. You also won't be limited by the type or volume of the file, or even by the number of files.
SHAREit app features:
Instant transfer of various files without using Internet traffic;
Simple and pleasant interface, easy to work with;
Gives you the ability to always stay in touch with colleagues or friends, wherever you are;
The transmission doesn't affect the quality of the files;
The ability to send a different number of files – send them one by one or whole folders and albums.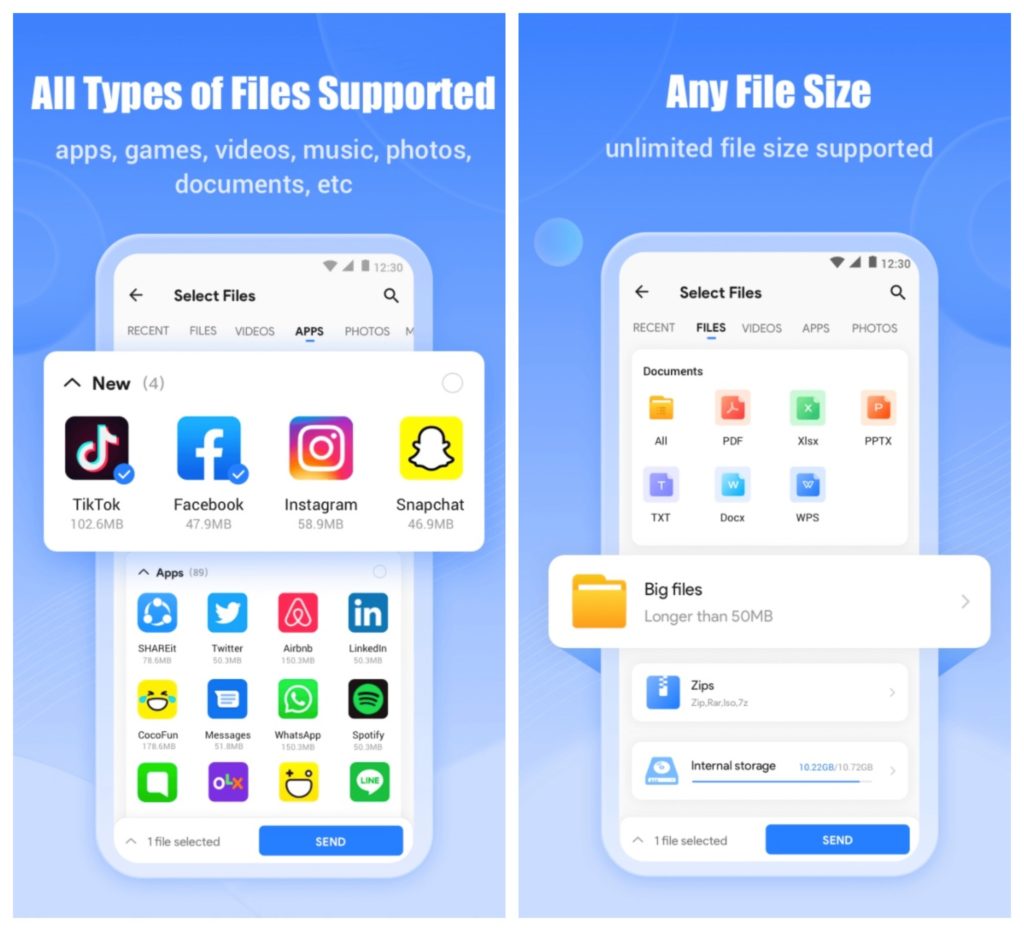 Downloads: 1000000000 +
Customers rating:

(4.1 / 5)

EasyShare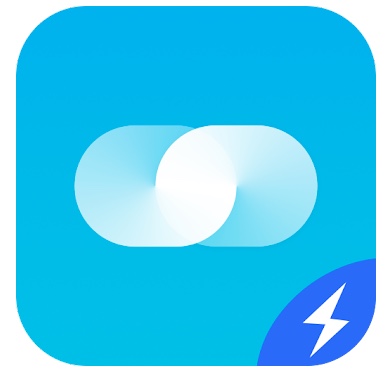 EasyShare is just a free application for transferring files between smartphones. A cool app that makes everything simple and straightforward. Transfer files in any format. No ads.
You can transfer any files, such as video, audio, photos, documents, and so on. But there are exceptions – you can not transfer encrypted data, as well as copyrighted content.
Data transmission is carried out via a Wi-Fi connection.
You can send files not only to other phones but also to a laptop, as long as it has wi-fi.
The conclusion is simple – it's a program for easy and convenient data transfer between the phones, as well as to transfer data to the laptop. Pairs quickly with a new device, transfer easily.
High transfer rate, movies, presentations, in a word anything that weighs a lot.
Downloads: 100000000 +
Customers rating:

(4.7 / 5)

Xender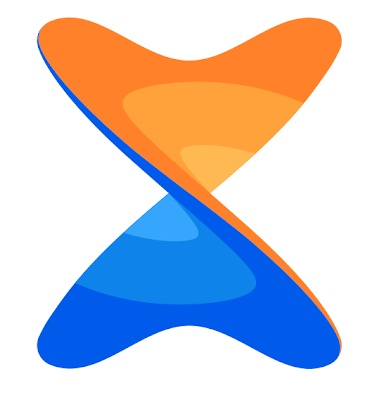 Xender is a tool that allows you to transfer large files without cables, and without an Internet connection, whether Wi-Fi or mobile Internet.
The recipient needs to have the app installed and be near the phone so that it can be detected in the created network.
Obviously, you won't be able to use it to send or receive files over long distances, but it will help you send something to your computer, share the app with a friend, or transfer multimedia galleries filled with photos.
It's a great solution for transferring large files.
Here are the main features and functions of this app:
Share any items from your smartphone with other devices: songs, apps, documents, photos, videos;
Transfer files of any size without limitation;
Works with different operating systems;
Built-in music and video playback;
Transfering speed is much faster than Bluetooth;
Interesting features and high bit rate.
It has a simple menu and an uncomplicated design. The application doesn't have a lot of features. They are mainly related to sending and receiving files – here everything is thought out in detail. The only thing is that there can be some problems with the device search.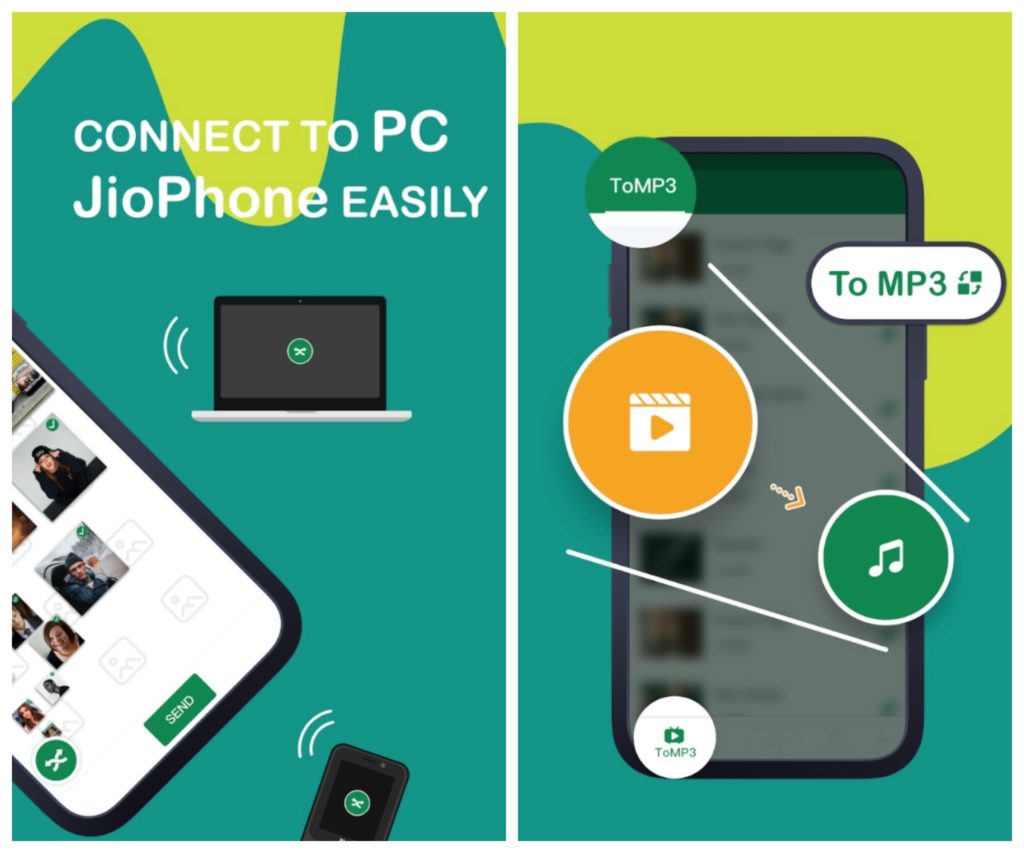 Downloads: 100000000 +
Customers rating:

(4.4 / 5)

Zapya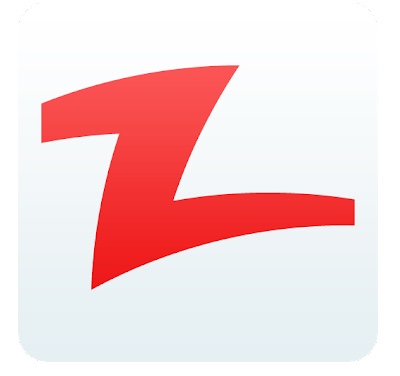 Zapya is a free file transfer app. You can use it to send files to other Android and iOS devices as well as computers. It offers 4 different ways to transfer files and can do it even without WiFi or mobile internet.
With this app, you will be able to share files with other users not only in the usual ways:
Create a group, invite your friends to it, and share files with each other;
Create a QR-code by scanning which other users will be able to download the file;
Direct file transfer to a device nearby.
The application allows you to send files for free, even if you are not connected to the network. The file size is not limited, which means you can send even very large files.
Zapya also comes in handy when you switch to a new smartphone. It will copy all the files from your old device to your new one without too much hassle.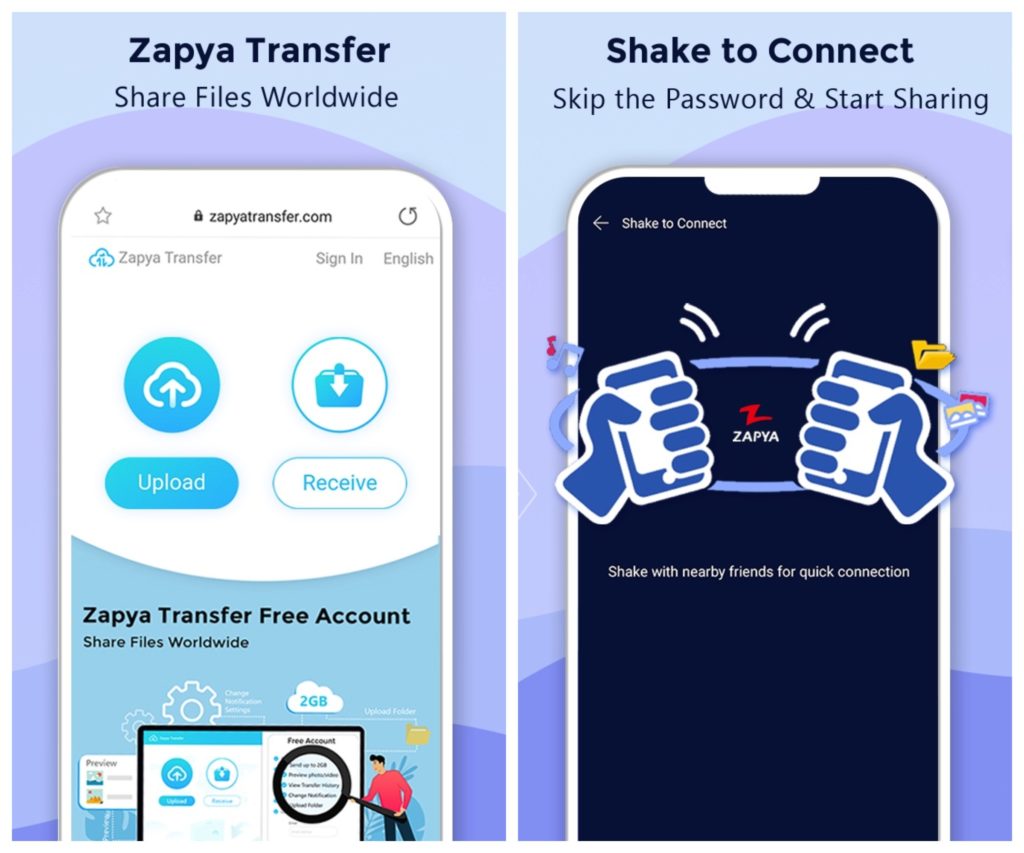 Downloads: 100000000 +
Customers rating:

(4.6 / 5)

Filemail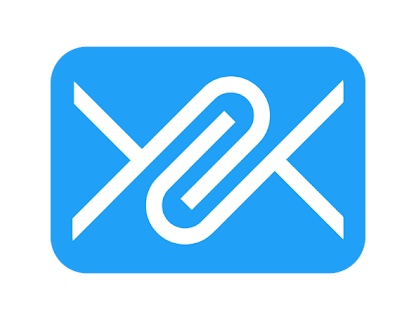 Filemail is the simplest service in terms of functionality. The maximum weight that this resource can handle is 50 GB.
Working with the Filemail doesn't require any special skills. In addition to the standard functions of sending a letter, there are only 2 key buttons:
You can take data from your desktop or other places on your device. You load the information into the system, wait for the download to complete, and get the generated link, which you simply send to the addressee. You can also send files by mail.
The recipient can download the files without having the application on his device, which is a definite advantage of the program.
The app offers free and paid versions. If you decide to pay, you'll expand the app's capabilities in terms of data transfer limits.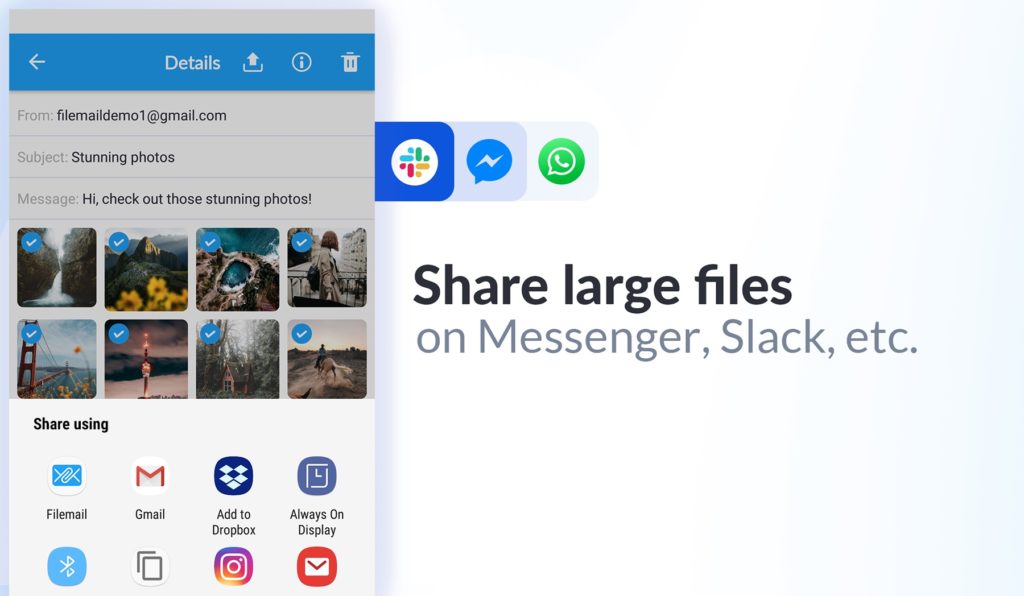 Downloads: 1000000 +
Customers rating:

(4.6 / 5)

You may also like: 9 Best File Transfer Apps from Android to Windows PC
Resilio Sync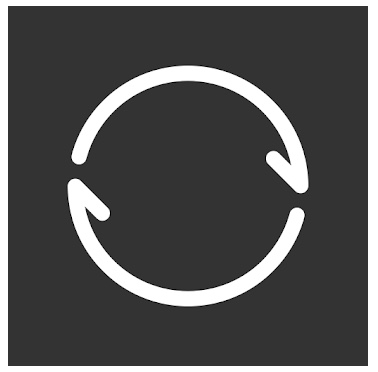 The tool allows you to send some weighty files or just a large amount of archived data from an Android device.
Resilio Sync is a cross-platform software for Windows, Mac, Linux, FreeBSD, iOS, Android, etc. devices. It implements data transfer and synchronization between all of these devices using BitTorrent technology. This means that data is transferred directly from device to device.
So we are not limited by any storage capacity on the servers. And with Resilio Sync we can move or synchronize any amount of data.
In order to transfer data, the Resilio Sync program or application must be on both the sender's device and the receiver's device. And that program or application must be running in the background. Thereby enabling data movement and synchronization.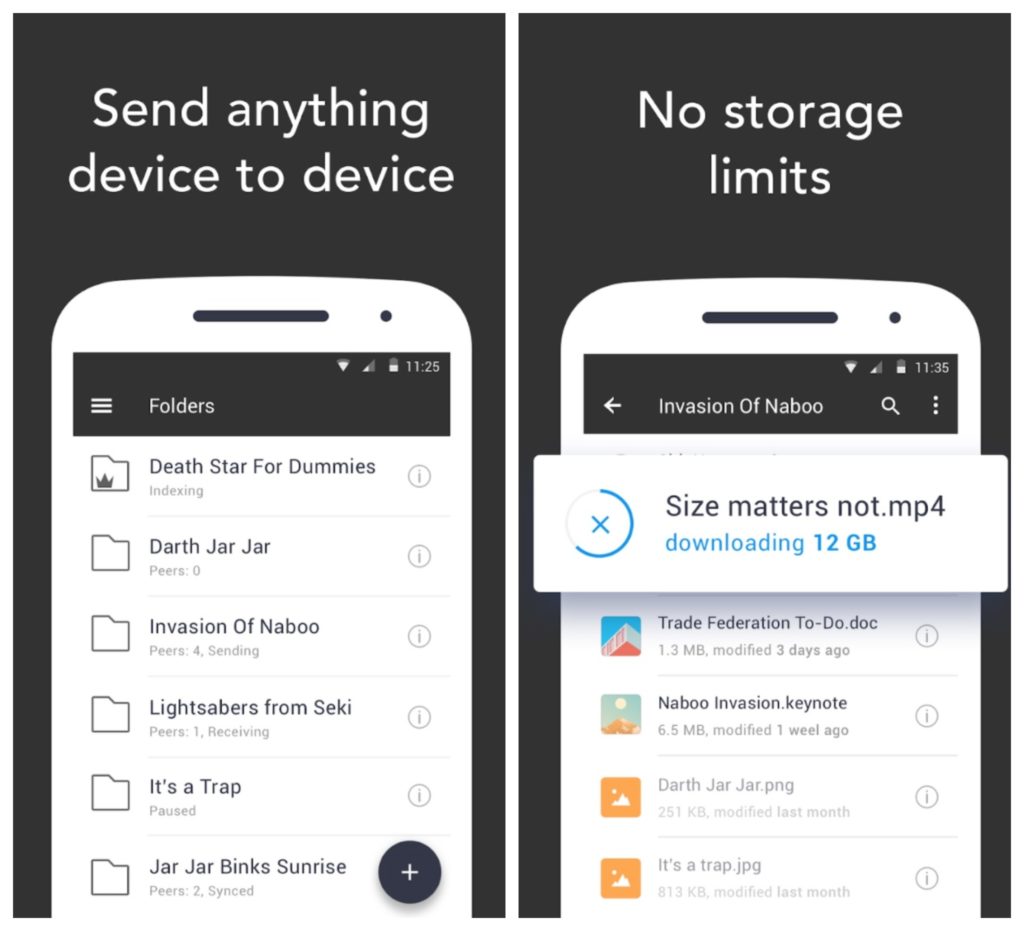 Downloads: 100000 +
Customers rating:

(4.3 / 5)