There are thousands of war-theme games on the market nowadays and when it's time to make a choice you might be confused. We decided to give you a nice suggestion to save you from wasting your time  – therefore we prepared the review of the "US conflict" game – a captivating strategy that shows what it would be if Germany would invade the United States during WWII times.
Don't forget to check more shooter game apps for Android. 
As soon as you launch the app you will get your account automatically – thus you don't need to waste your time on the registration process. You get to the main menu where you can choose whether you want to continue your previous game, choose multiplayer, adjust the settings and change your profile.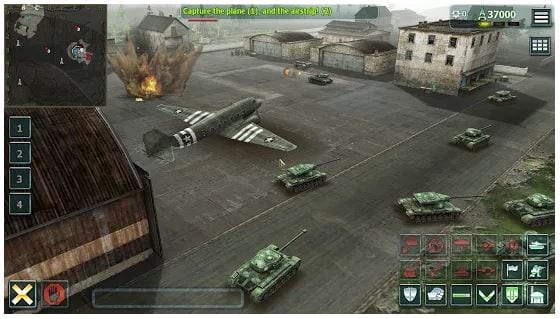 You can start a new game by choosing one of the campaigns. By the way, take note that a new, 3d campaign is already displayed on the main menu – it will take place in the deserts of Africa. The campaign will be released soon and right before that you can take your time to pass through the first 2 campaigns – the 1st one takes place in the summer and the next one – you guessed it – in winter (USA territory).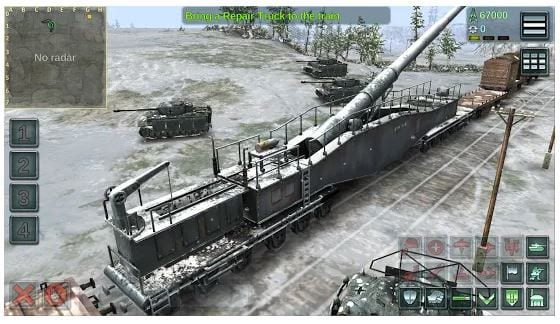 If you choose the 1st campaign you then need to go for the very first task, since you need to pass through everything following the order (and so you could learn all the story gradually). Read a short description of a mission and then start!
A remarkable feature that we would like to highlight in this game is its speed – sometimes the games with similar gameplay and graphics take literally forever to load a new location. Here it takes no more than 5 seconds.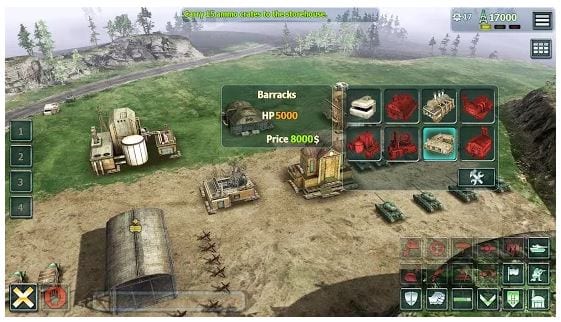 Before you start the process you'll receive short instructions on what do to and how to manipulate the camera. Explore the territory, build objects, win the campaign!
In case you want a game with a little more action and more scariness, you can check out the lsit about the games like Diablo.
OK, so we're not going to give you any more spoilers – just go and find it out yourself! The fine graphics, great soundtrack, and fully-packed action will capture your attention and the game will test your strategic skills!