Want to bring together all your calendars from Google, Synology, Yahoo, iCloud and more? Welcome to One Calendar – the place where all your schedules are harmoniously grouped and performed. It's you who chooses which calendars will be displayed in the application and on its widgets. And you can also create new calendars and appointments right from the application.
Check also the best day planer apps for Android. 
Registration will take no more than a couple of minutes – depending on how many calendar accounts you will connect.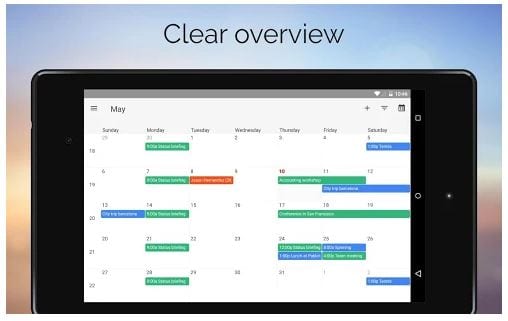 One Calendar has a lot of flexible settings. Choose the type of presentation you want and customize colors and other design elements. The large fonts are very eye-friendly. As for the color choice – there are two to five shades for each main color. So you will not have any problems distinguishing between types of activities with hues.
The themes are also highly customizable; you can choose a foreground color, an additional one, a background pattern, transparency, style, and many more options.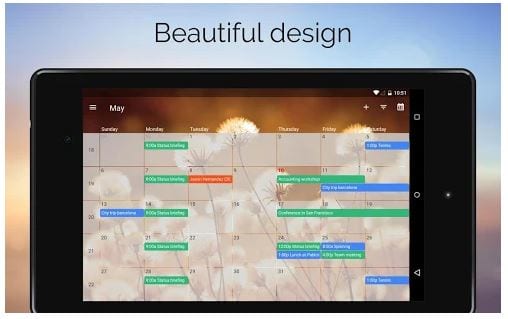 Design is one of the most important parameters for choosing a timetable application; as it determines the ease of use no less than operating. And One Calendar is at its best in both respects.
All calendars sync perfectly and without loss. Keep in mind that the appointments created in One Calendar should be deleted right in it, once needed; otherwise, they will be restored.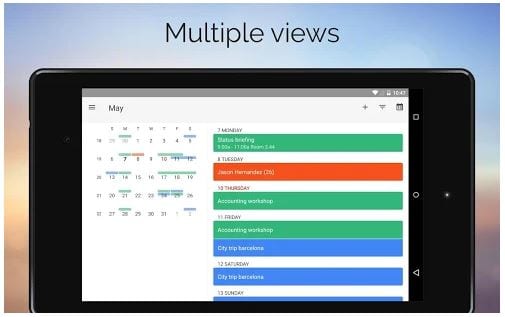 You can set up non-annoying notifications for a certain period before an event. Set up different notification time intervals for different types of appointments. We recommend that you set up calendar synchronization on a schedule or choose the direct mode of one.
Apart from this app, we can also reccomend you specific planners such as wedding planner apps. 
All in all, One Calendar is a classy time management app with a crackerjack design and top operating. You can completely trust it with your plans and productivity. It is impossible to catch everything, but you will see how easy you will start to feel when all your events are structured with One Calendar.