Virtual reality or augmented reality has become the main trend of 2018 because technology is developing and growing day by day. So, we've prepared a list of the best VR apps for Android devices:
Cardboard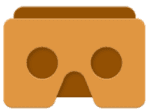 With the help of glasses Cardboard on Android, you can open the door to a wonderful and unique world of 3D-reality. But for this, you need special applications that run on your smartphone. And it is thanks to the Cardboard application on Android for free that you can adjust your virtual reality glasses to take you to the reality of another world. With this application, you can, in virtual reality mode, watch the most incredible clips and movies, as well as play games.
The application itself contains several demos to evaluate the quality of virtual glasses if you haven't done it yet. For example, you can fly around the globe in a few minutes. Or stroll through Versailles, accompanied by a personal guide. You can watch your videos in a large format. Of course, you have the opportunity to admire the world's works of art, viewing them from all sides and looking at beautiful panoramic photos.
An additional fun demo game is the opportunity to be in the Arctic. There, users are waiting for unforgettable flights with terns, the opportunity to plant your own garden on one of the few green areas, and then admire the beautiful sunsets and sunrises, sitting on top of some kind of rock. Insanely beautiful landscapes of the northern edge of the earth are waiting for their visitors.
If you have virtual reality glasses, and you still doubt whether it is worth downloading the Cardboard application, then we will answer you: "Worth it!". Ideal working, not hanging, convenient to use and with many useful functions for those who want to get 100% pleasure from immersion in the virtual world, it will become an indispensable guide.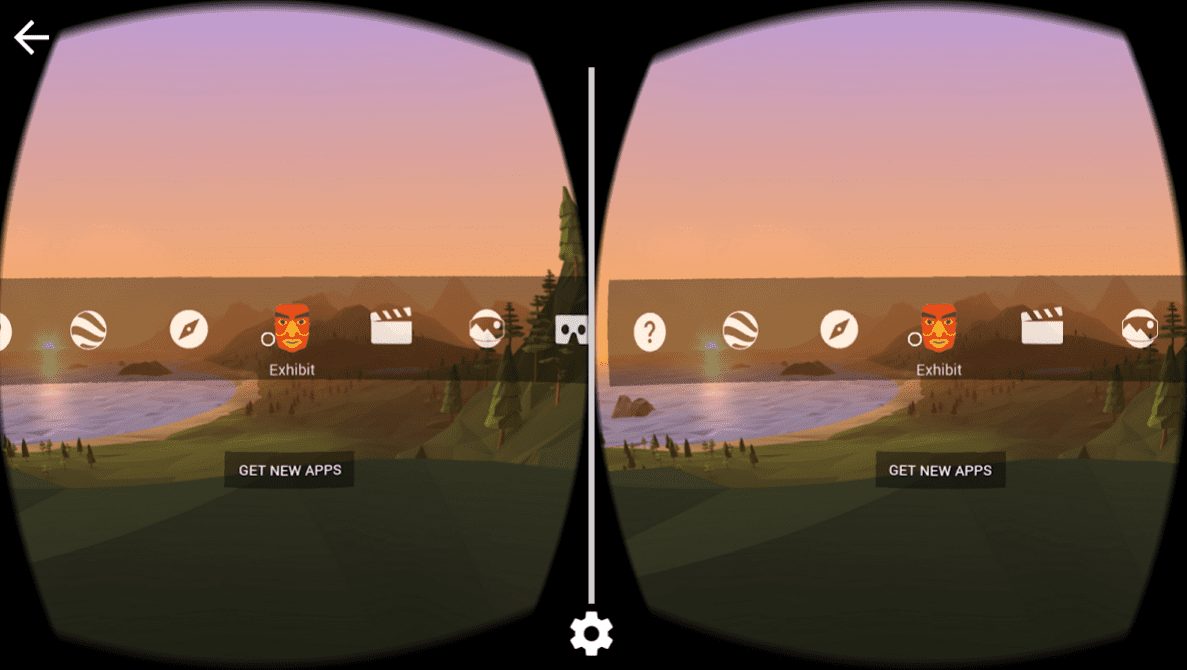 Downloads: 10000000 +
Customers rating: (4.2 / 5)
You can also check: 15 Best HD shooter games for Android
Fulldive VR – Virtual Reality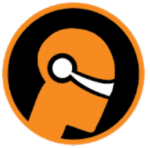 The next application to fully utilize the full capabilities of VR devices, you should install the handy utility Fulldive VR. Judging by the name, this program expands the world of virtual reality and allows you to achieve maximum immersion.
With it, you can manage many different platforms with one navigation menu. Quick access to Youtube videos or launch any supported application. All this can be done with a glance and at the same time just enjoy the process.
The application is made in the form of an online store that contains a huge amount of interesting content. On the pages of Fulldive VR, you can find interesting videos and panoramic photos, specially created for use with a virtual reality helmet.
In addition, the application has a lot of interesting games with user reviews, so if you want to get a large amount of exciting content, be sure to install the free utility Fulldive VR.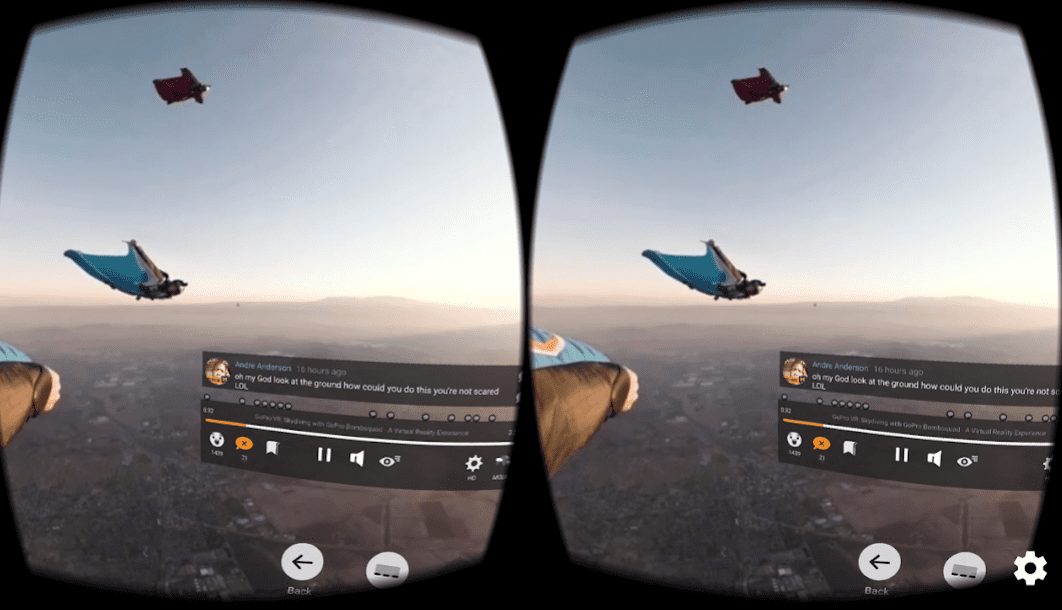 Downloads: 5000000 +
Customers rating: (4.4 / 5)
Egypt VR: Pyramid Tomb Adventure Game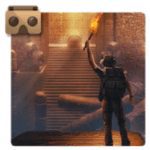 The storyline of the game Egypt VR: Pyramid Tomb Adventure Game takes gamers to one of the Egyptian deserts, where the main character of this free hit is lucky enough to find a completely untouched burial of a certain pharaoh who allegedly had to do with the ancient dynasty.
Since the seal was unbroken at the entrance, chances are high to find a mass of all sorts of artifacts, including piles of gold inside. By the way, in pursuit of wealth, you should not forget that the ancient Egyptians very much loved to set up tombs with all sorts of traps, so if you go to the breach, you are likely to fall into some kind of ancient trap prepared especially for grave robbers.
By the way, this project is far from simple, it has support for virtual reality, but if you don't have glasses operating on the "Google Cardboard" principle, then this game can be played without them, in the old way, using taps and swipes to control on the display.
It will be necessary, using logical thinking, to try to put yourself in the place of the ancient inventors of traps, in order to understand what principle they are functioning. By the way, if you play with the help of virtual reality glasses, then to control the main character, you will just need to turn your head around, and occasionally flick the magnetic trigger in order to give it specific instructions for action.
In short, if you have a desire to wander through the ancient crypts full of various artifacts and try to find the sarcophagus of the pharaoh in it, then the Android game Egypt VR: Pyramid Tomb Adventure Game will surely please you.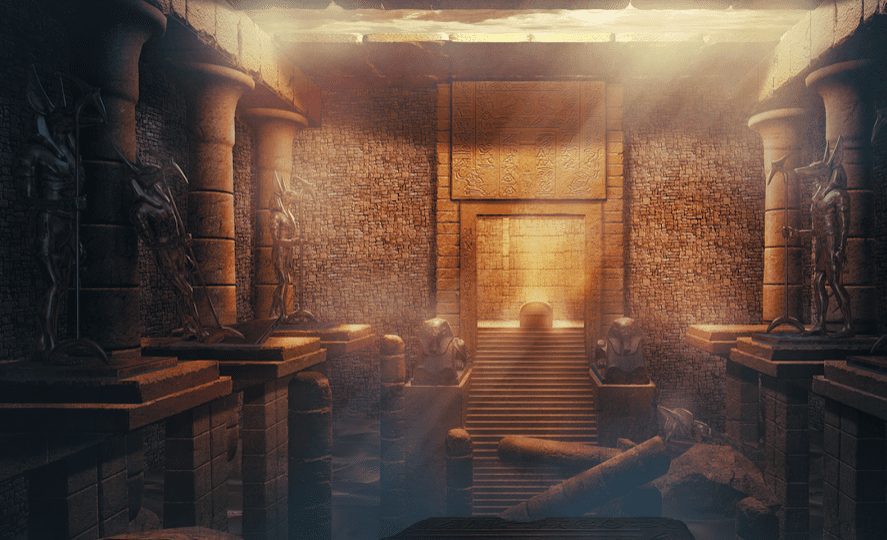 Downloads: 100000 +
Customers rating: (3.7 / 5)
Roller Coaster VR attraction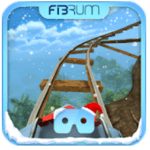 The virtual world of the game Roller Coaster VR attraction will allow you to take part in interesting adventures and feel the real adrenaline. In the game, you can ride a dizzying roller coaster, which is located on a picturesque island.
You independently start an attraction, and can instantly plunge into the fascinating virtual world.
The game Roller Coaster VR attraction has so realistic graphics that after starting a roller coaster, you can easily see the breathtaking landscapes that glimpse before your eyes. The virtual roller coaster will lift you to dizzying heights and ride at a crazy speed.
This game will be an excellent opportunity to experience all the adrenaline from a crazy race. In order to use the application to the full, you will need a special virtual reality helmet or ordinary 3D glasses. Even the most simple cardboard glasses will do.
The main advantage of the game is its realism.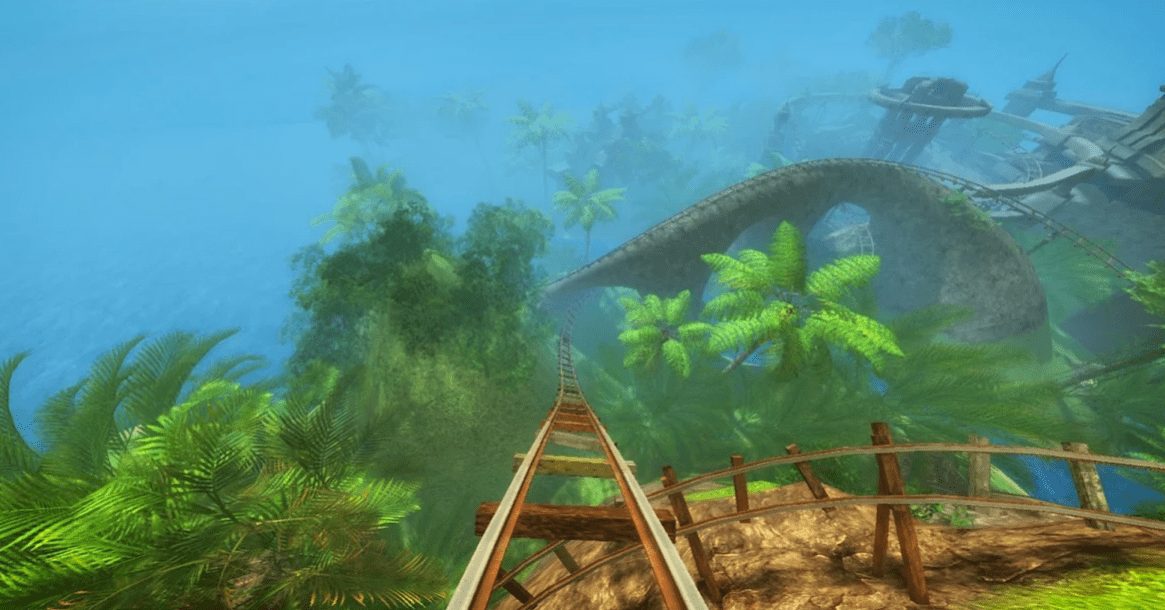 Downloads: 1000 +
Customers rating: (3.7 / 5)

VR Abyss: Sharks & Sea Worlds for Google Cardboard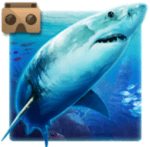 Now you can plunge into the stunning underwater world without any training or special skills. You don't even need to be or become a diver. Just install Abyss VR: Sharks & Sea Worlds for Google Cardboard on your smartphone or tablet. And нou can safely begin to enjoy the beautiful world of the ocean.
This project has the support of virtual reality. So, you must also have glasses of virtual reality, operating on the principle of "Google Cardboard". Of course, you can also play without them, but for this, you need to disable the "VR" function in the settings, which instantly turns this luxurious project into an ordinary three-dimensional simulator. But if you have the glasses, then get ready for the most exciting adventure in your life.
After you launch VR Abyss: Sharks & Sea Worlds for Google Cardboard, you will instantly find yourself in the depths of the sea surrounded by countless sea creatures. In order to swim forward, you just need to look ahead, if you want to change the depth, then, respectively, you need to direct your gaze up or down. Swimming under the water you can enjoy magnificent views of coral reefs, and even flooded vessels. By the way, if you wish, this project has the opportunity to dive in a cage in the habitat of bloodthirsty sharks, in order to admire these ruthless rulers of the seas.
To replenish your arsenal for diving, collect special items at the bottom of the ocean for which you will receive money or paraphernalia as a reward. Great swimming, friend!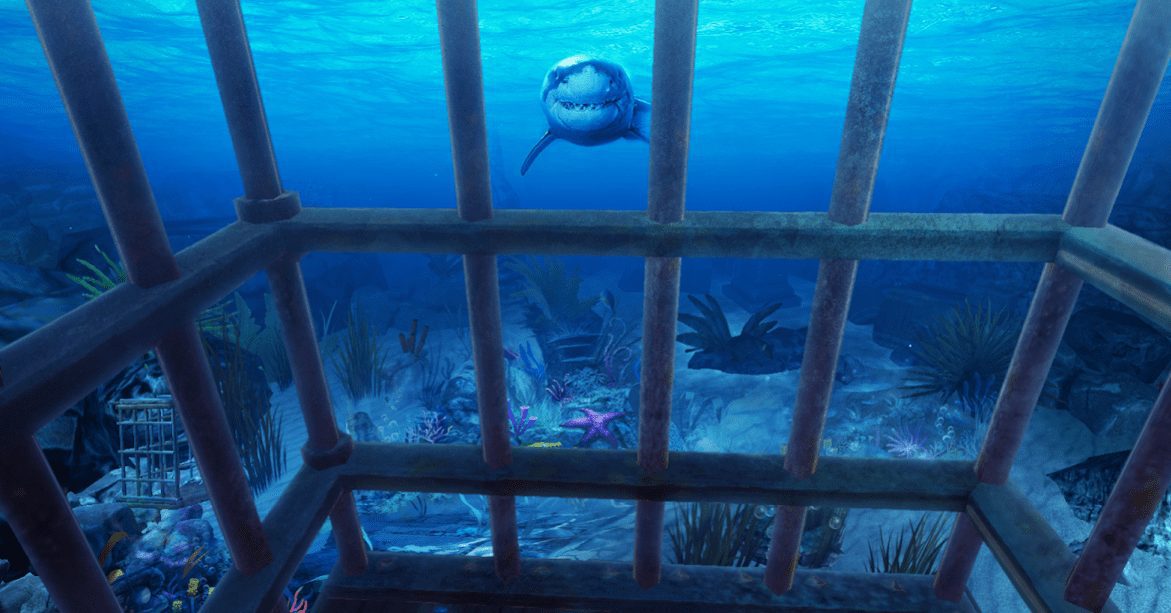 Downloads: 1000000 +
Customers rating: (3.9 / 5)
VR Flight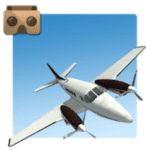 Pilot simulator game, this is something new in our Android world of virtual reality. This is an unequivocal reason to download VR Flight: Airplane Pilot Simulator!
So, we act as a pilot, and a private plane, as well as regular flights and cargo flights, are available for us. You need to put on a helmet and enjoy what happens on the screen of a smartphone. Thanks to special lenses in the Cardboard, you will feel as you are in the cockpit, on the pilot's seat.
You don't feel the difference between the real world and the virtual. This virtual reality game is ready to help you personally to overcome the fear of flying.
The task is very simple. For a start, you will need to purchase a VR helmet, for example, you can use the Google Cardboard helmet. Then you should install the simulator itself and start playing this fantastic game as soon as possible.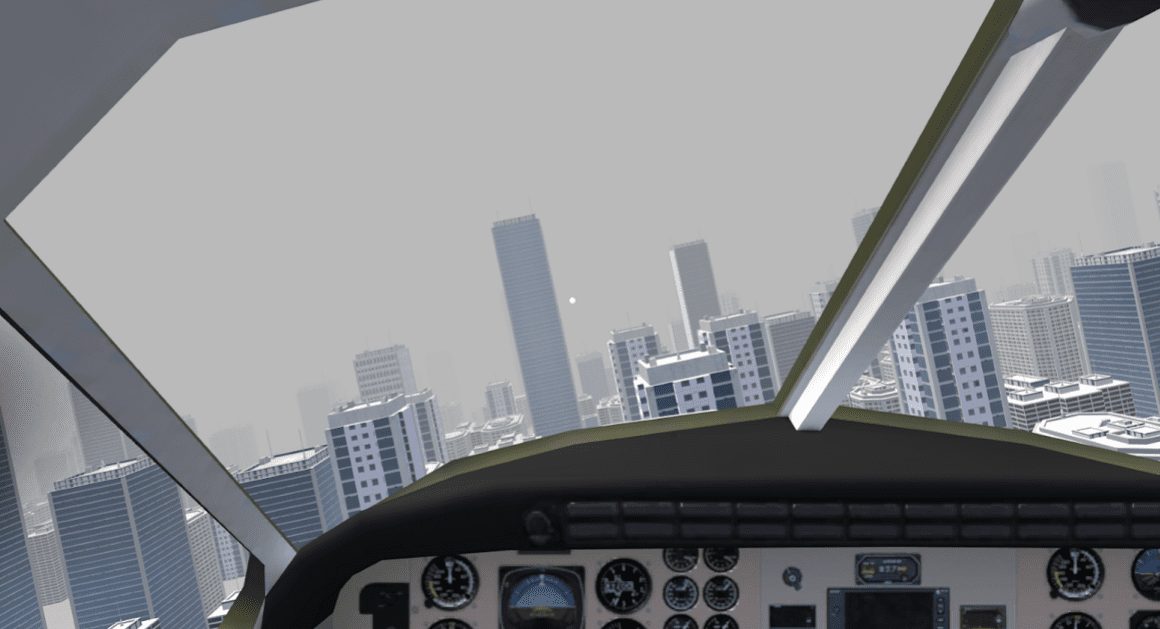 Downloads: 500000 +
Customers rating: (3.7 / 5)
Asylum: Room Escape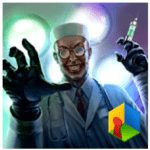 If you are an ardent fan of logic puzzles related to the game series "Escape", the new product from the company "Trapped", called Asylum: Room Escape, is one of these projects. Even more than that, this free logical hit isn't just three-dimensional, it is created for the use with virtual reality glasses, thanks to which you can plunge into the gameplay.
The game Asylum: Room Escape takes gamers to an abandoned psychiatric clinic, in which a bloodthirsty maniac, who loves to experiment on people, has settled. If you don't leave this institution in a short time, then he will surely cut you into belts. Therefore, in order to run away, look around carefully, look for hidden mechanisms or some active objects that can help you to survive and escape.
As for control, everything is quite simple, wherever you turn your head, the game camera will turn there. There is a first-person view (you won't be able to play without a built-in gyroscope on your smartphone). In order to start interacting with any active subject, you need to fix your eyes on it for five or six seconds. That's all control, as you can see, there is absolutely nothing complicated.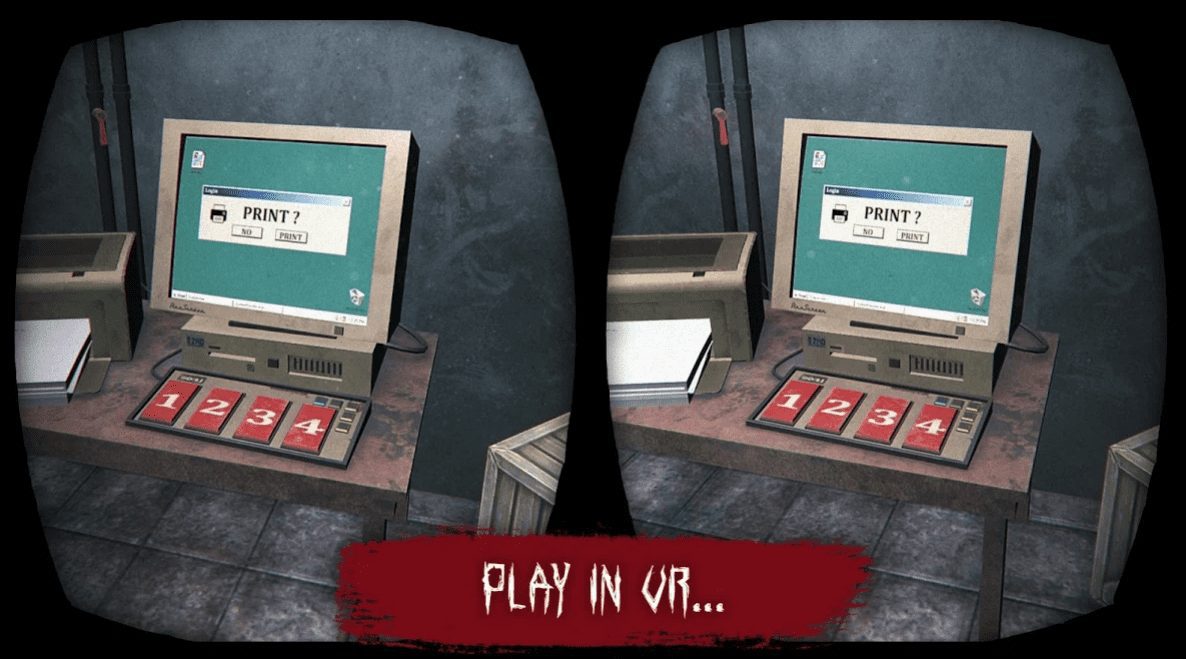 Downloads: 50000 +
Customers rating: (3.7 / 5)
VR Zombies survival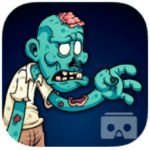 VR Zombies survival – the civilization is in danger, the living dead are everywhere, and everyone cares only for the final position in the leaderboard, isn't it insane? It's enough to take any accessory with the support of virtual reality (Cardboard, for example) and you can start training – cross-country running, using weapons, interacting with some auxiliary tools that facilitate speed selection or the process of survival in an unpredictable world.
The game mechanics of the VR Zombies survival project are based on simple rules – users need to move a character in a randomly chosen direction and escape from the growing threat, either by dodging and jumping or by shooting at opponents with pistols and shotguns, using melee weapons and special bonuses.
The goal is trivial – to go as far as possible and take at least some place on the leaderboard.
Atmospheric, gloomy, and even perfectly decorated free arcade VR Zombies survival definitely deserves free space on Android (you need Cardboard or analogs).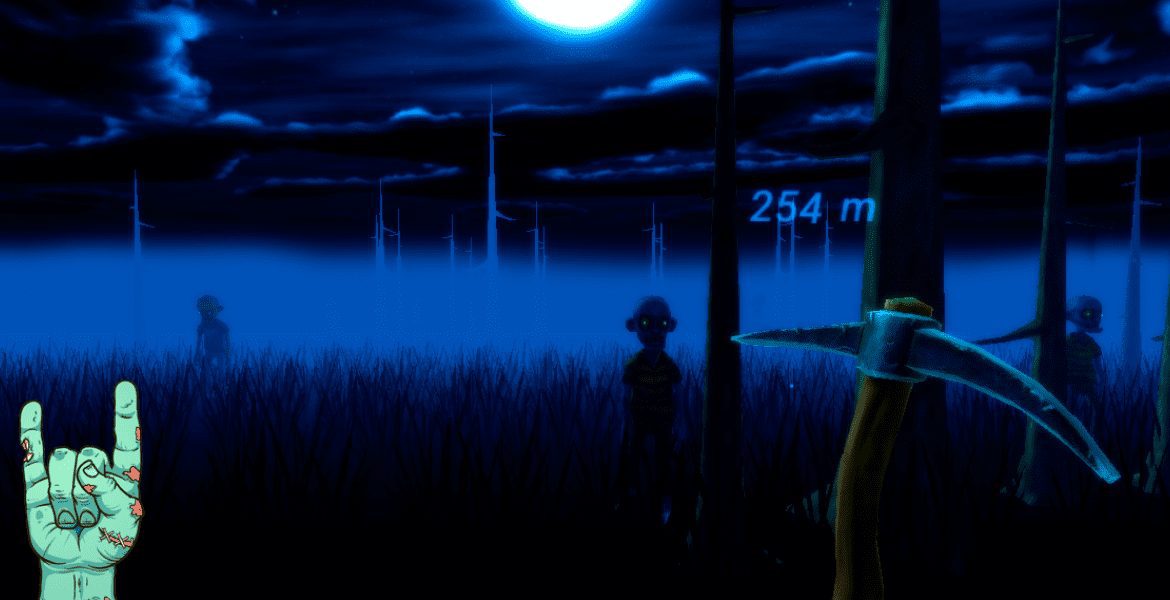 Downloads: 100 +
Customers rating: (4.0 / 5)

Froggy VR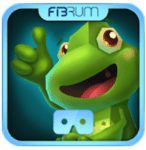 Would you like to play the role of an animal in the wild? With the help of the Froggy VR application, this has become possible. A virtual reality game with Froggy VR is an adventure of a brave frog trying to save his beloved kidnapped by an evil alligator.
The project is designed as a life frog simulator. The player can simply follow the actions of the animal, looking around or personally take it under control and help the amphibian cross the road or get food. Control is carried out with the help of head turns on active zones-triggers. Point to the "jump" button – the character jump. Point at the insect, keep it in the "gaze" area for a couple of seconds and the frog eats it.
Froggy VR has a fun cartoon graphics, and the soundtrack will not make bored all fans of comical cartoons. Try the role of a little frog, which went on an adventure into the garden to enjoy beetles and to jump among the bushes.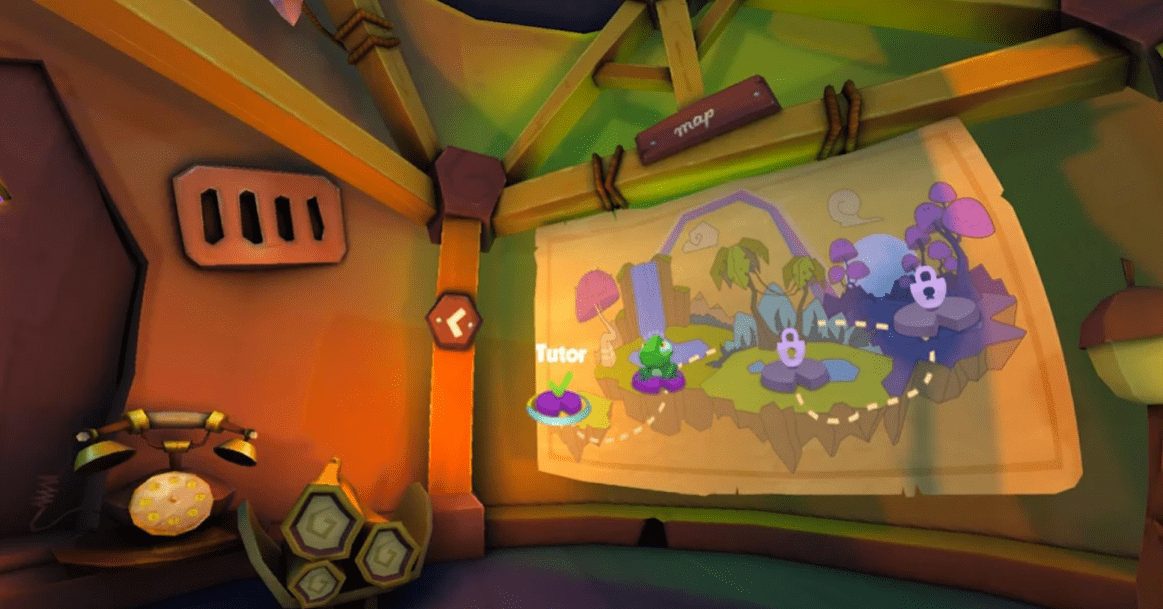 Downloads: 100000 +
Customers rating: (3.9 / 5)
InMind VR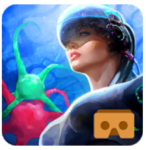 Would you like to go on an amazing adventure through the human body? In Inmind VR, the player will be able to get into the deepest corners of the brain, as well as study the structure of neurons and the functions of other processes occurring during the work of the cerebral cortex.
A gamer will be able to play the role of the researcher of a microscopic size. The game is designed as a virtual tour, so the list of actions is very limited. However, the internal structure of the human brain is just fascinating.
The game of virtual reality isn't bad, the graphics aren't perfect, but for a mobile device, it is quite good.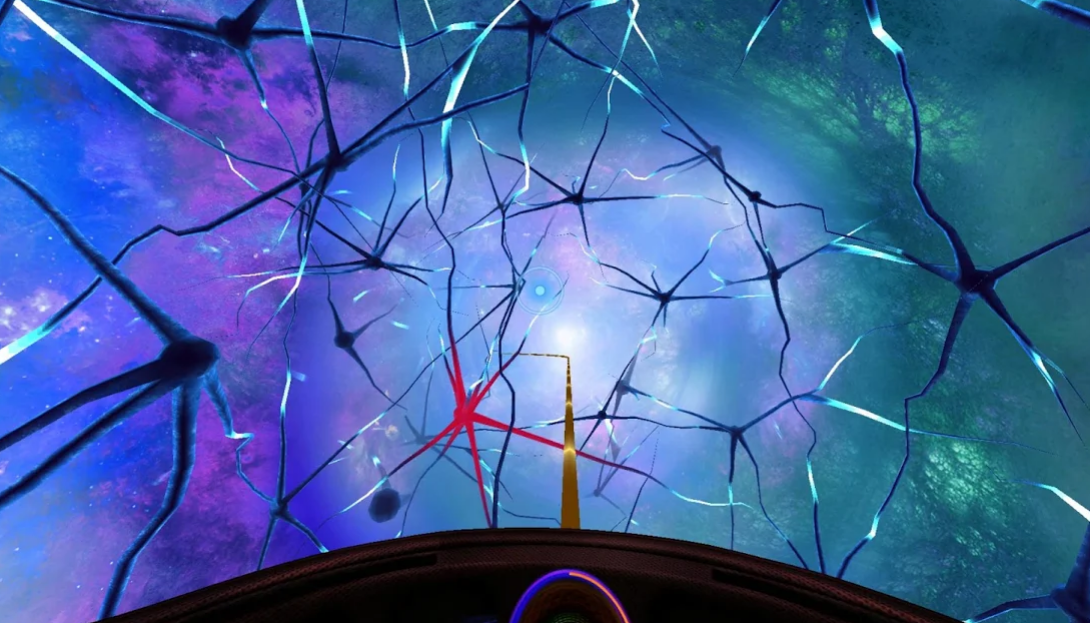 Downloads: 1000000 +
Customers rating: (4.2 / 5)
WITHIN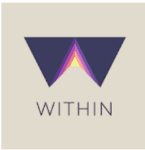 Prepare your helmets and smartphones! There are several really high-quality virtual adventures for you on Google Play, and all of them are collected in the free Within app. Dive in and watch quality content made by professionals.
Within has become the world's most famous specialized platform for virtual reality short films. There are dozens of pictures/clips. They'll tell you about the amazing things in nature, people, cities, space, and politics. And just entertain.
The principle of working with Within is very simple. You choose what you need, read the description, download and watch. The application has a very convenient interface for controlling motion when the smartphone is in a VR helmet.
Within is a simple and clear catalog of virtual adventures. You have access to 360-degree videos from various publishers. In the catalog, you can find music videos of popular artists, virtual travel of unforgettable beauty and much more. You will want to download everything that the application offers.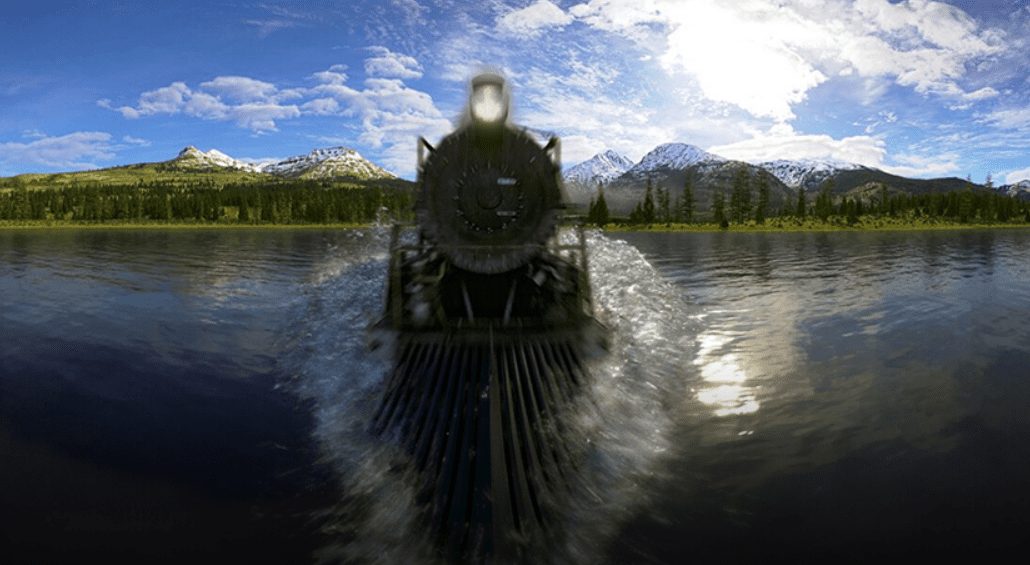 Downloads: 1000000 +
Customers rating: (4.0 / 5)

VR Crazy Rollercoaster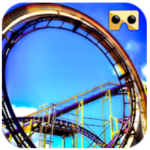 VR Crazy Rollercoaster – a simulator that offers you to feel like a passenger in a roller coaster. The game is designed for use with special 4DUD or Google Cardboard Glasses.
Choose a track and go on a trip on the craziest roller coaster that only existed in the history of mankind. Playing with glasses gives you complete freedom of movement. You can stand and turn your head, or better sit on a chair, just be sure to hold on to something, because in a few moments you will forget that you are sitting on a chair because you will already be captured by the next crazy roller coaster ride.
Your movements are not limited, but for this, you need a phone with a working gyroscope, which will be calibrated every time you start a new level. Therefore, take a comfortable position, relax and play using incredible technology and your phone at the same time.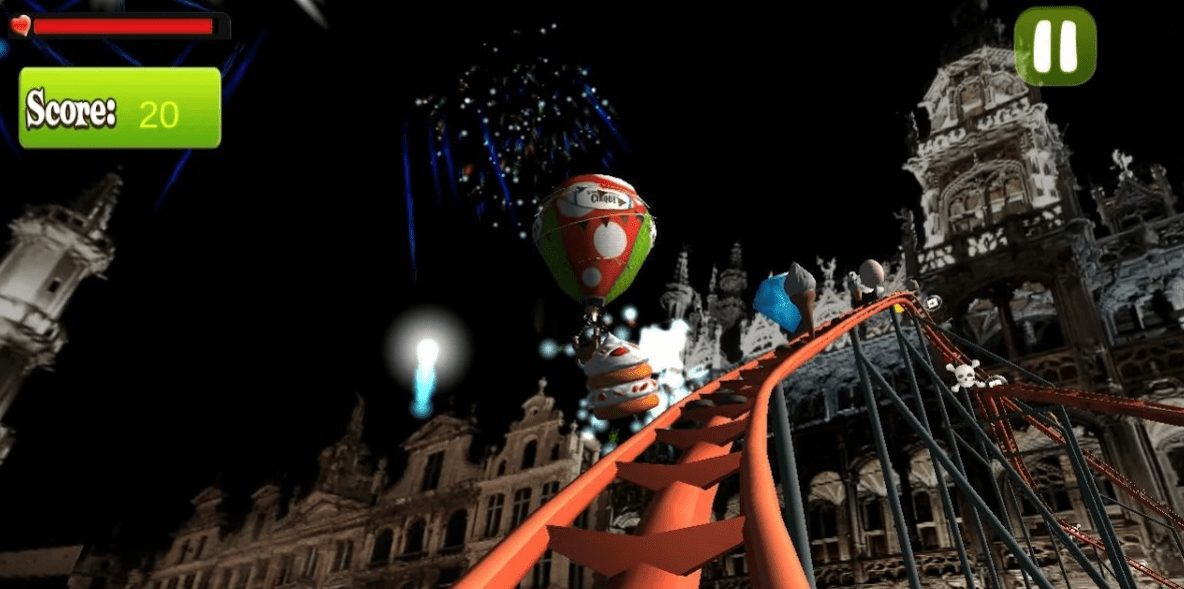 Downloads: 5000000 +
Customers rating: (3.7 / 5)
VaR's VR Video Player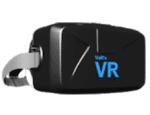 VaR's VR Video Player is a convenient Android VR and 3D video player that will allow you to get access to all the possibilities of virtual reality.
With this application, your smartphone will be able to track the position of the head, which will allow you to enjoy full-fledged work with virtual reality thanks to the change in the display in real time. In the application settings, you can set various parameters of the image, including the distance between the eyes, camera lens correction, reduction of the field of view, brightness, contrast and saturation of the display.
Among the supported modes of operation, it is worth noting the stereoscopic, multi-tiered, 180 and 360 degrees rotation mode, as well as a panoramic view. For more convenience, the application has its own browser with miniatures for watching videos. The application supports all video file formats, including high-quality MP4 Full HD.
For optimal application performance, it requires a compatible and connected headset with virtual reality support.
Downloads: 10000000 +
Customers rating: (4.2 / 5)
Helmet Virtual Reality 3D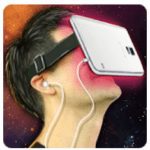 The game Helmet Virtual Reality 3D allows you to use your mobile phone or tablet as a virtual reality helmet.
Important: the game is only a simulator, and doesn't perform the actual functions of a virtual reality helmet. That is why the application can be used as entertainment to have fun with friends.
After downloading the application, you can use your mobile device to temporarily plunge into virtual reality. Having brought the screen of your phone or tablet to your eyes, you will be taken to a virtual room, and you will be able to see the details of the room in the smallest details.
The app can also be an interesting joke for a friendly party. A distinctive feature of Helmet Virtual Reality 3D is a high-quality design and realistic graphics, which will not leave anyone doubt that your phone has really turned into a virtual reality helmet. In addition, the application has an intuitive interface and simple controls that even a child can handle.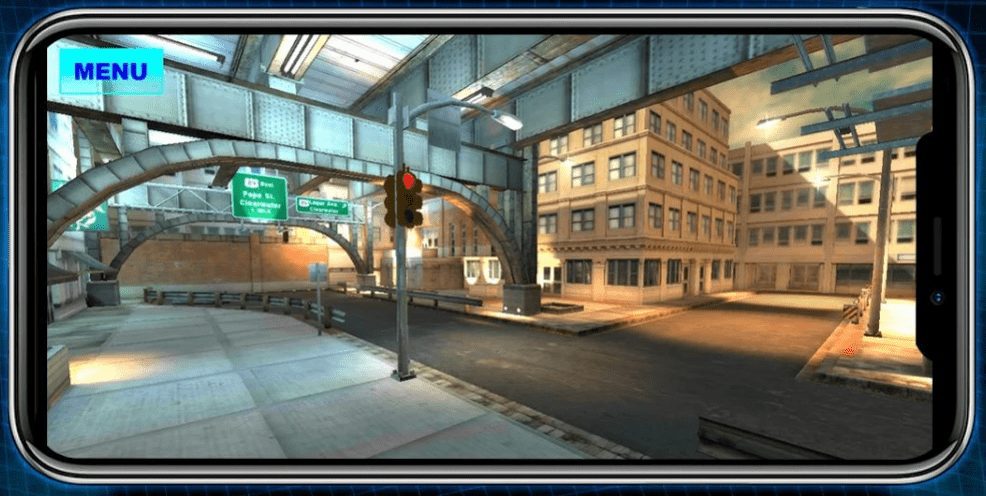 Downloads: 1000000 +
Customers rating: (4.0 / 5)
VR Tank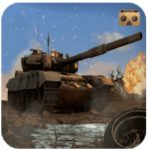 The exciting VR Tank mobile app is specifically designed for virtual reality glasses. The arcade offers several game modes, leaderboard, user training.
The environment is made in high-quality 3D-graphics: desert areas, tropical locations and more. The models of military technology are worked out in detail, which creates a complete sense of the atmosphere of large-scale battles. The user will have to fight with other players, and the winner gets an increase in the rating and level in statistics.
To enjoy the game, you need to have virtual reality glasses. The player controls with the help of head movement and an integrated accelerometer. The mission is to find the enemy and destroy. Management will not cause difficulties for players who often use virtual reality glasses in games.
Intelligent models were introduced into the game, repeating tanks from Battlefield 3 and Battlefield 4. To win, you need to reach the points indicated on the map. The system will independently calculate the achieved level, will increase the player in the leaderboard in accordance with his skills. Use headphones to dive into the world of war with 3D sounds.

Downloads: 1000 +
Customers rating: (4.4 / 5)