Find your style, try on clothes virtually or find your perfect color combination. This, and more, you can do with the fashion apps in our exclusive selection. Here are the best Android apps to change clothes with the help of your smartphone:
Dress Change Photo Editor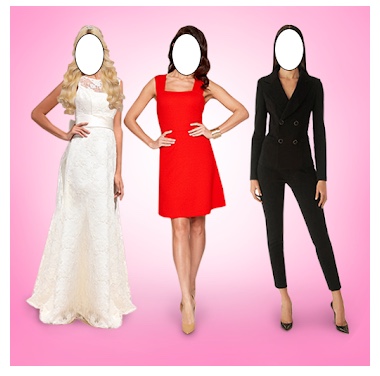 Women's suits, outfits, wedding dresses, casual dresses. The collection of this application is huge.
You will love this program. Of course, you have to work a little bit properly setting the face to the frame, but the result is impressive. If someone can not insert a face, just zoom with your fingers and everything is ok.
I advise using Dress Change Photo Editor for anyone who wants to change the style and pick up a hairstyle. Here, you can also pick up accessories such as a bag, scarf, earrings, necklace, hat.
You will quickly learn how to use it. There are a lot of quality templates and good outfits. Suitable for any type of face.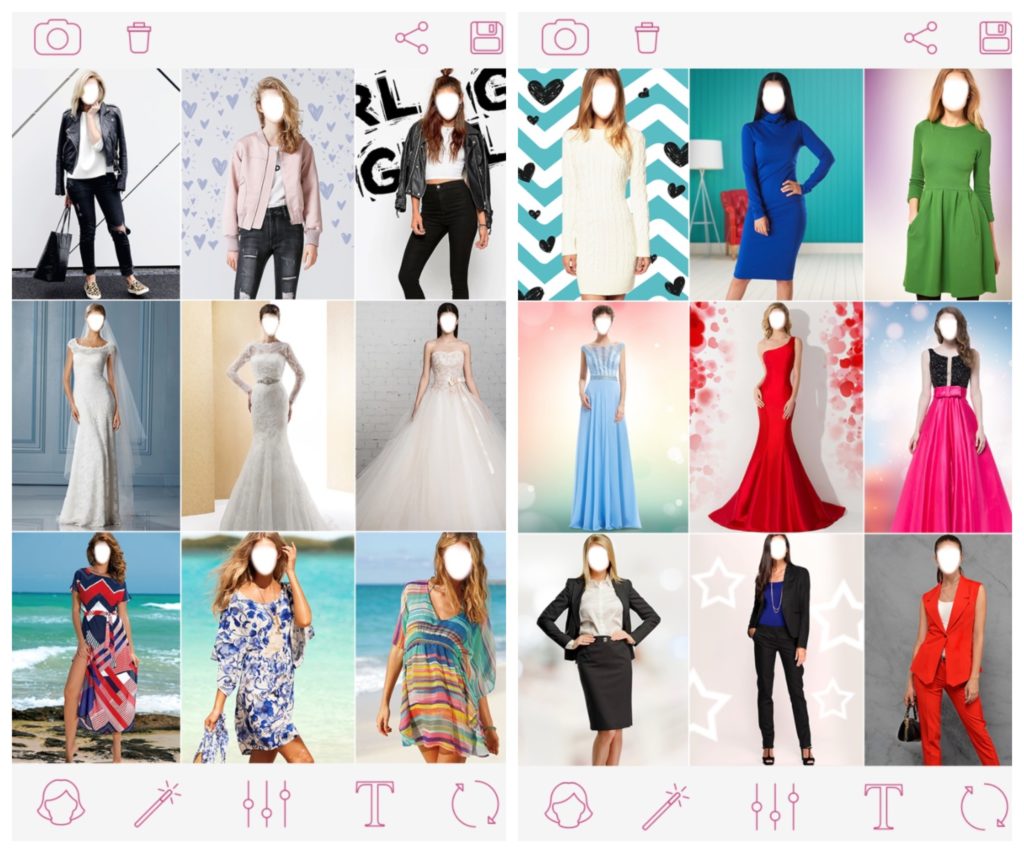 Downloads: 1000000 +
Customers rating:

(3.7 / 5)

You may also like: 9 Best Android Apps to Change Hair Color
Formal Men Photo Suit
This app is designed for men. Here you will find more than 100 formal suits for every taste.
The editor is quite easy to use. You can make a new photo directly in this program. Or you can add your own photos from the gallery.
Then the photo can be shared on messengers and social networks to get a verdict on whether a particular outfit suits you or not.
You don't have to go grueling shopping in search of a costume anymore. Everything you need for the photo is in this app.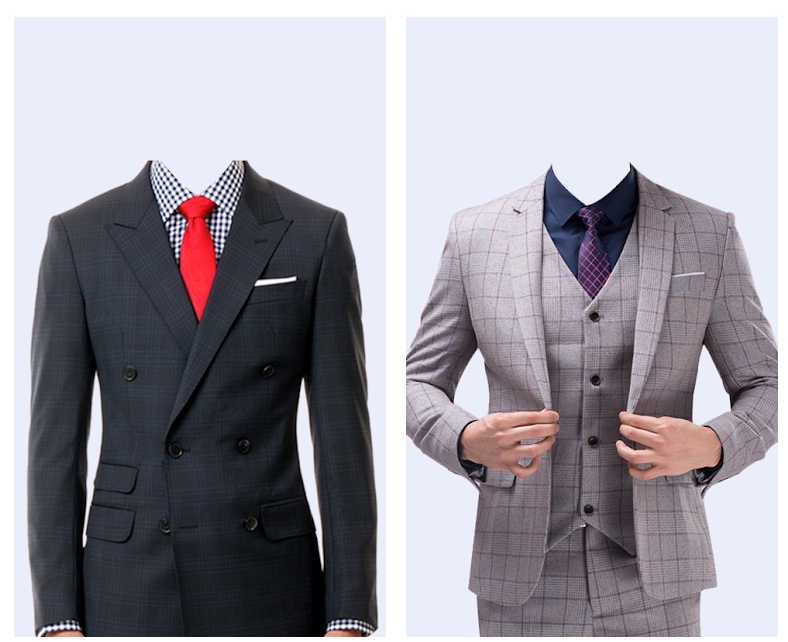 Downloads: 5000000 +
Customers rating:

(3.6 / 5)

Smarty Men Jacket Photo Editor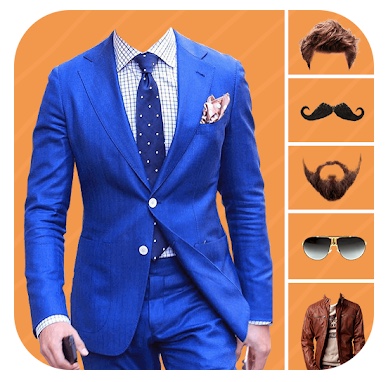 This is a photo editor for men. Here you will find a huge collection of men's jackets, suits, and all sorts of fashionable clothes. In seconds you'll look like a real fashionista in your photo.
You can change clothes as many times as you want and share the photo with your friends. Amaze everyone with your new costume! The app also offers photo effects and filters. Your look will be flawless!
You can even add accessories like glasses, change your hairstyle and beard style.
Casual wear and business suits – the choices are huge. Everyone will find something to their liking.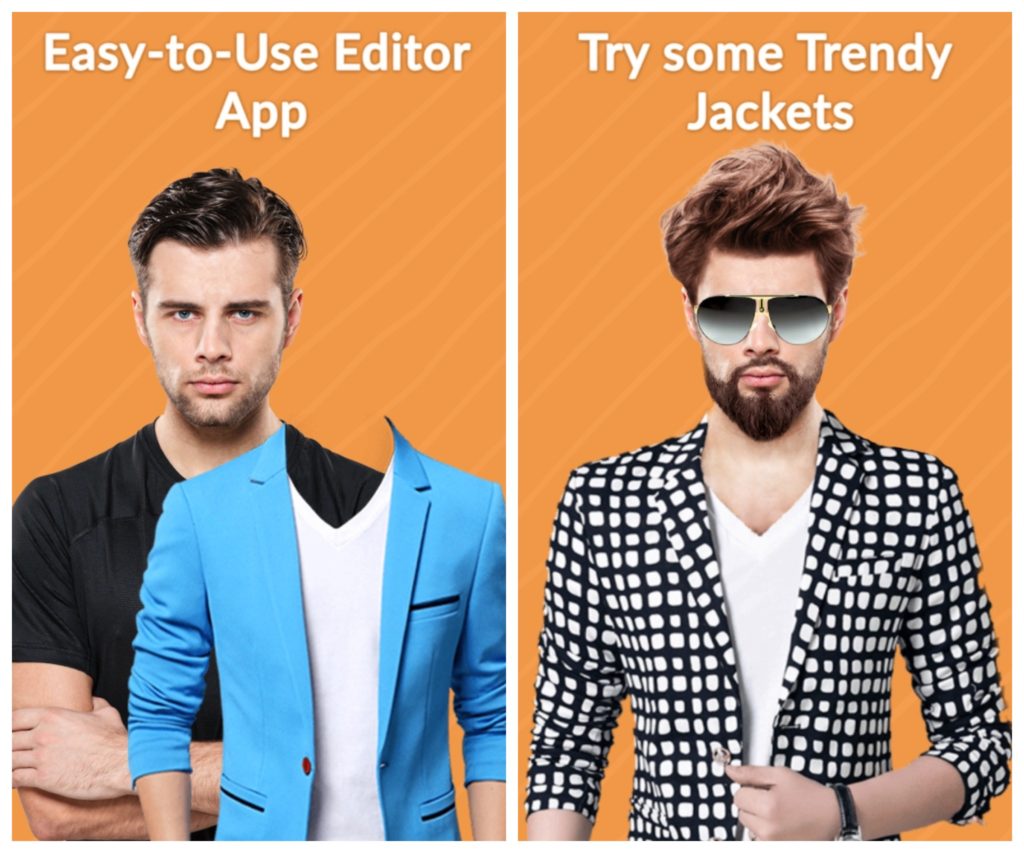 Downloads: 1000000 +
Customers rating:

(3.6 / 5)

Women Fashion Suit PhotoEditor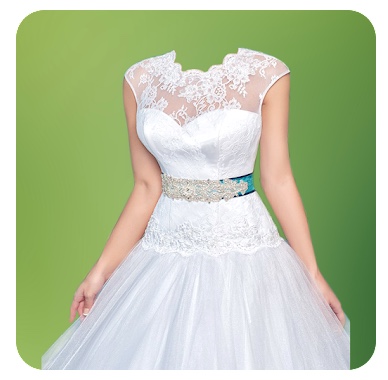 Again, an app for fashionable girls who want to diversify their photos or pick up a stylish outfit.
The app has a user-friendly interface and is easy to use. You simply place a photo of your face on the dress. You will be offered a huge selection of outfits for any occasion. There are outfits of different traditional holidays, cultures, and nationalities.
You will be pleasantly surprised by the choice. You can also change the background of the photo by selecting one of the suggested ones or from your camera.
Photos can be processed as you want using a variety of effects and filters.
Some users complain that the ads are too annoying. There are a lot of them during the use of the application.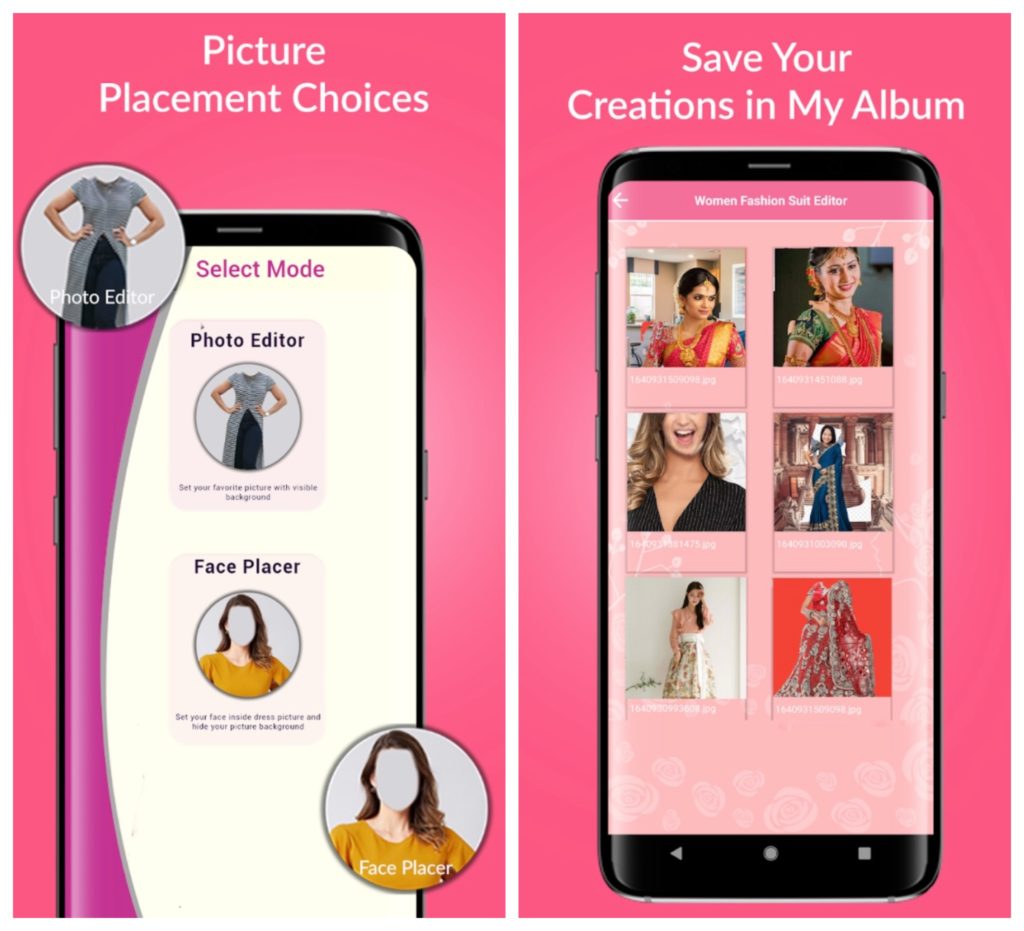 Downloads: 5000000 +
Customers rating:

(4 / 5)

Change Color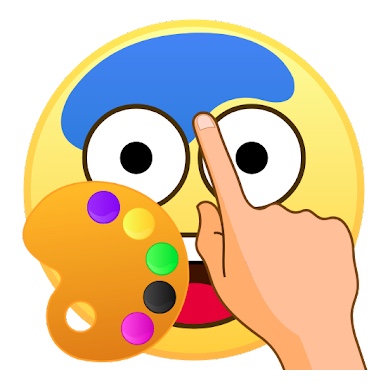 This app is designed to change the color of your outfit. That is, you upload your photo and start experimenting with colors. It will be interesting.
It's a great app. Easy to use, it has everything you need to overlay color – adjusting the brush, color, zooming in on the photo, as well as automatic color overlay. And the color gamut of both shadows and highlights is respected. That is, it looks very natural. Quickly saves the processed photo to the gallery in good quality.
The application is well suited for those who make out a profile on social networks in a particular palette. And suddenly some outfit doesn't fit in the grid. With the Change Color app, everything is fixed. You will find the right color and the photo will harmonize well in your profile.
Or you can just experiment with colors. Try different shades and see which one suits you best.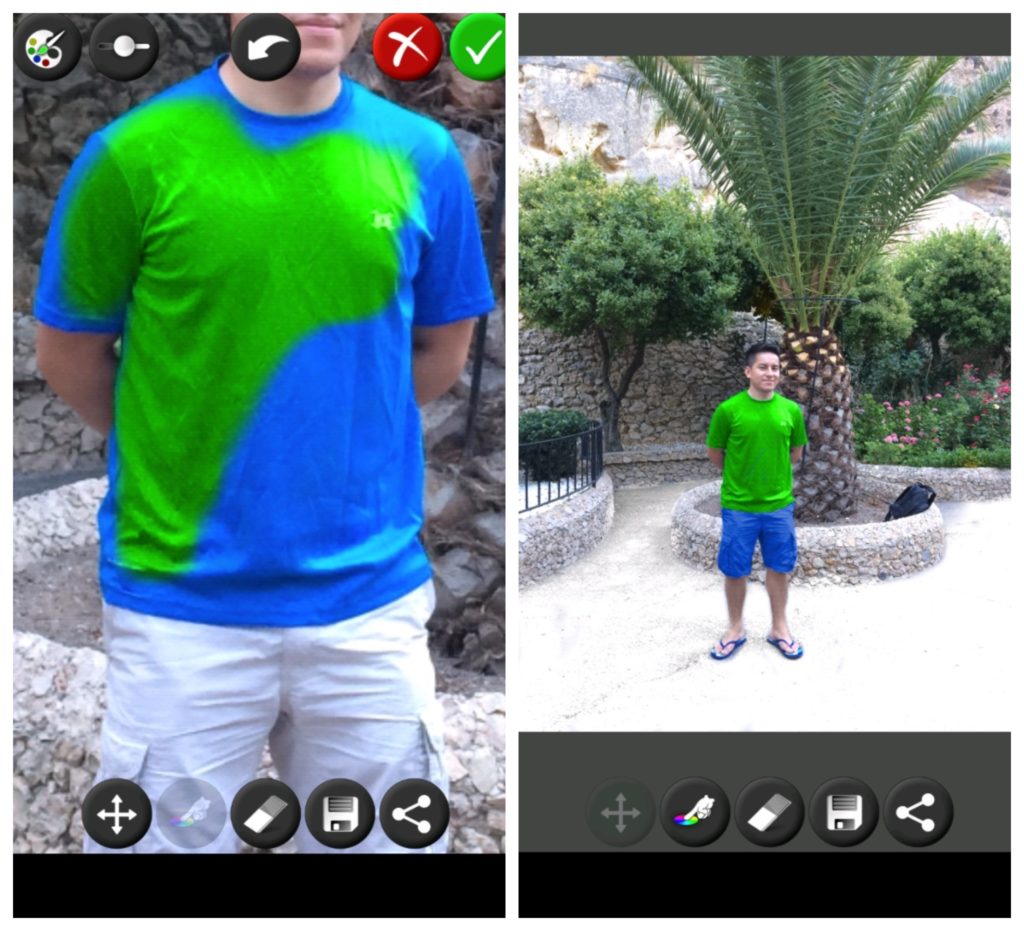 Downloads: 1000000 +
Customers rating:

(4.5 / 5)

Man Photo Suit Montage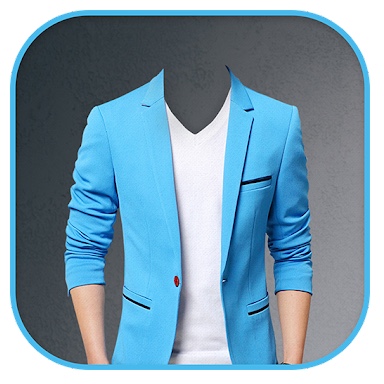 Here is another interesting fashion app for men. The Man Photo Suit Montage has lots of suits from formal to national. Jackets, suits, traditional dresses, police uniforms, and more. There is always plenty to choose from.
Like other similar editors, you only need to add a photo of your face. A nice feature is that you can turn your face to see the costume in all poses.
You can also change the tone of the face, there is an eraser and brush to remove unwanted parts of the image. Add accessories. The choice is also great: caps, mustaches, beards, turbans. Add beautiful backgrounds to photos and share images with colleagues and friends.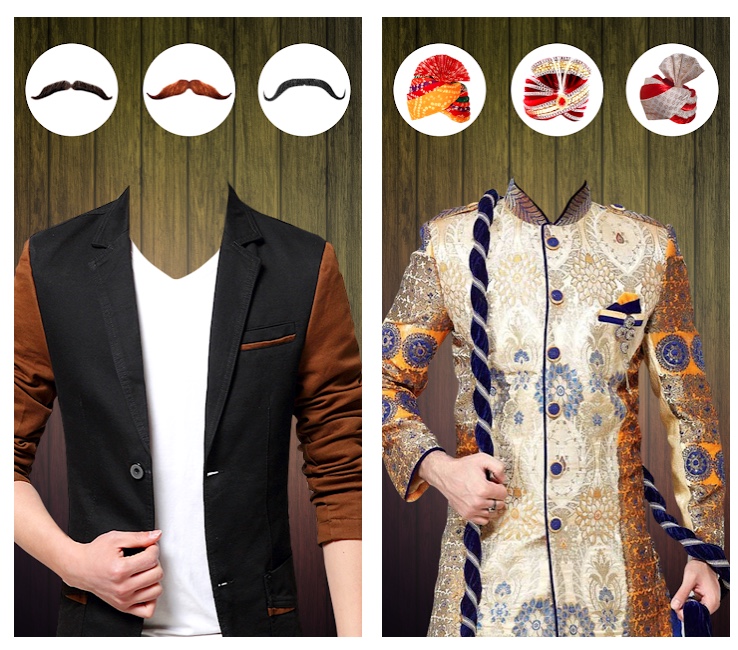 Downloads: 5000000 +
Customers rating:

(4.5 / 5)

You may also like: 9 Best Apps to Change Eye Color for Android
Dress Change Photo Editor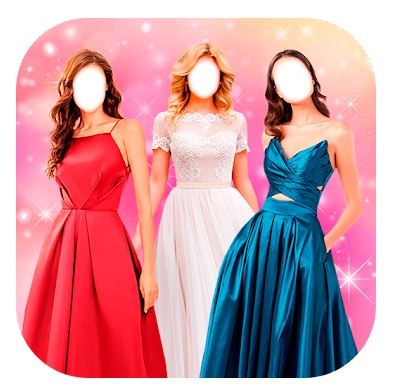 A good and easy photo editor for girls. Every woman wants to be beautiful, fashionable and dreams about a stylish closet. And, of course, we don't want to spend a lot of time choosing the right, suitable outfit for us.
Dress Change Photo Editor will help you in choosing an outfit and style for this or that event. Change blouses, dresses, suits, casual wear, add accessories. Pick the perfect dress for the holiday right from the comfort of your home!
The app has so many outfits, accessories, and hairstyles to choose from. You can also change your makeup in seconds. So you can change your image dramatically with Dress Change Photo Editor.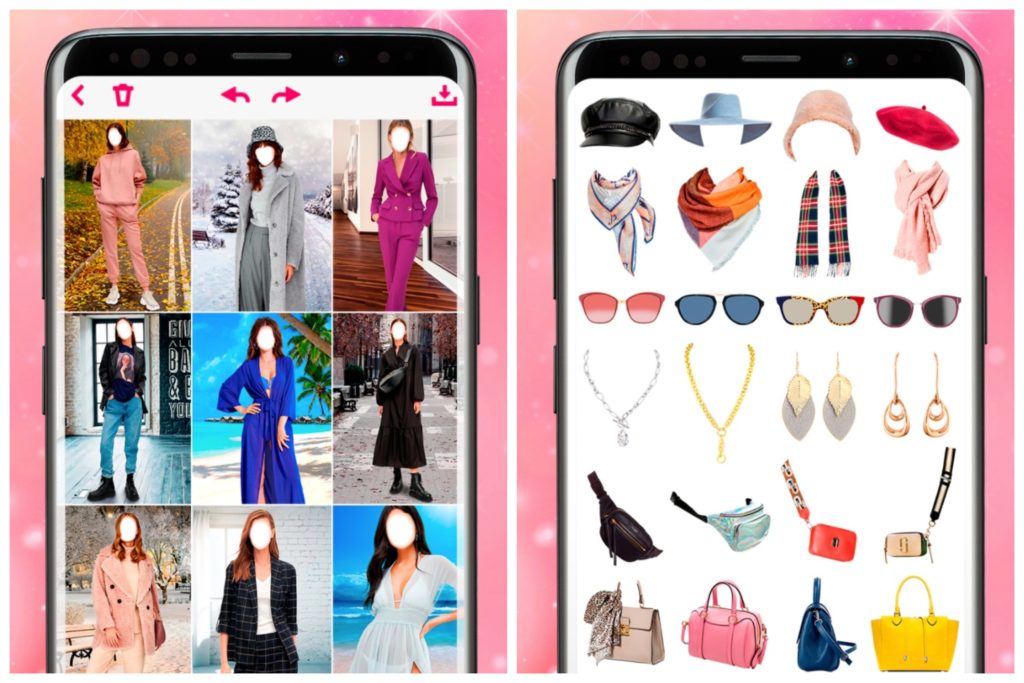 Downloads: 100000 +
Customers rating:

(4.1 / 5)