No matter how big your internal storage is, you still need to free up space on your phone on a regular basis. In fact, reducing the size of your video files is a good way to keep your Android clean.
You can also save time downloading and sharing videos in small sizes. Then the question arises, what is the best video compressor without losing quality for Android? You can find the answer in the following paragraphs.
Video Compressor – Fast Compress Video & Photo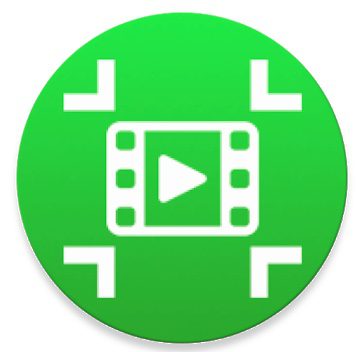 Video Compressor is a handy application that makes the process of compressing videos and photos much easier.
The tool is equipped with a wide range of functions. For example, you can even trim files before you compress them and change their extensions to create new files that meet your requirements.
The main tab in Video Compressor divides your media files into two categories: video and image. The video compression feature contains many different properties. The first one compresses your files quickly and you get videos that take up less space in your memory.
In addition, you can choose to trim and compress videos to remove unnecessary parts that only take up space. Video Compressor also allows you to create files by high-speed compression or extract mp3 sound from your recordings.
Pros
User-friendly interface;
There is a choice of resolution compression;
Works quickly;
No intrusive advertising.
Cons
Some users do complain about the loss of video quality during compression.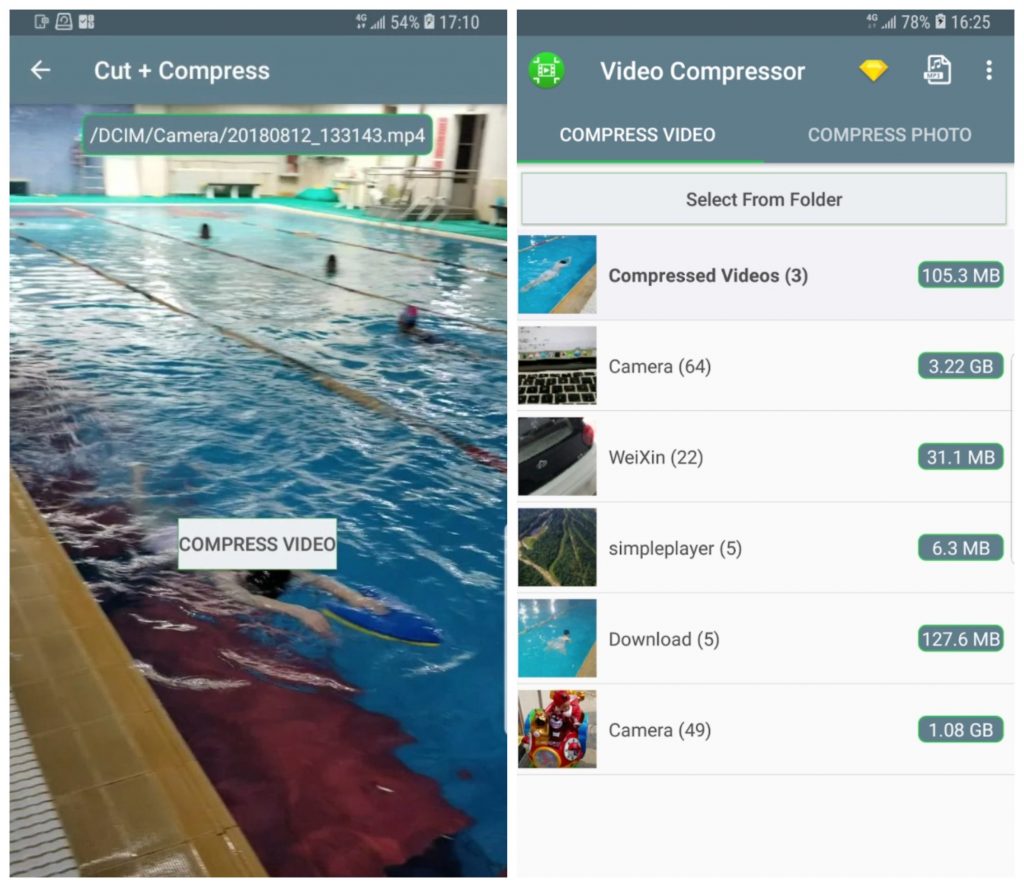 Downloads: 5000000 +
Customers rating:

(4.5 / 5)

You may also like: 9 Best Multitasking Apps for Android
Video Compressor Panda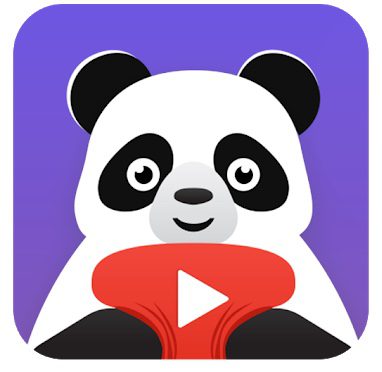 Video Compressor Panda is a great application for everyone who decided to deal with the topic of space occupied by video. Huge amounts of data, scattered files all over the device and everything else creates chaos and discomfort for everyone who prefers order.
The program helps you compress video for storage, thereby saving space or subsequent uploading to one of the resources. All possible presets and easy management helps you quickly unload the desired project.
But apart from that, there is a huge range of functions and features that make Video Compressor Panda a cool multifunctional compressor.
Pros
It's possible to select the degree of compression and, accordingly, the size of the resulting file;
In the free version you can simultaneously put up to 3 video clips to compression;
You can compare the compressed file with the original;
At the end of the compression process the original clips can be immediately replaced;
An intuitive, concise interface.
Cons
The compression process is too slow.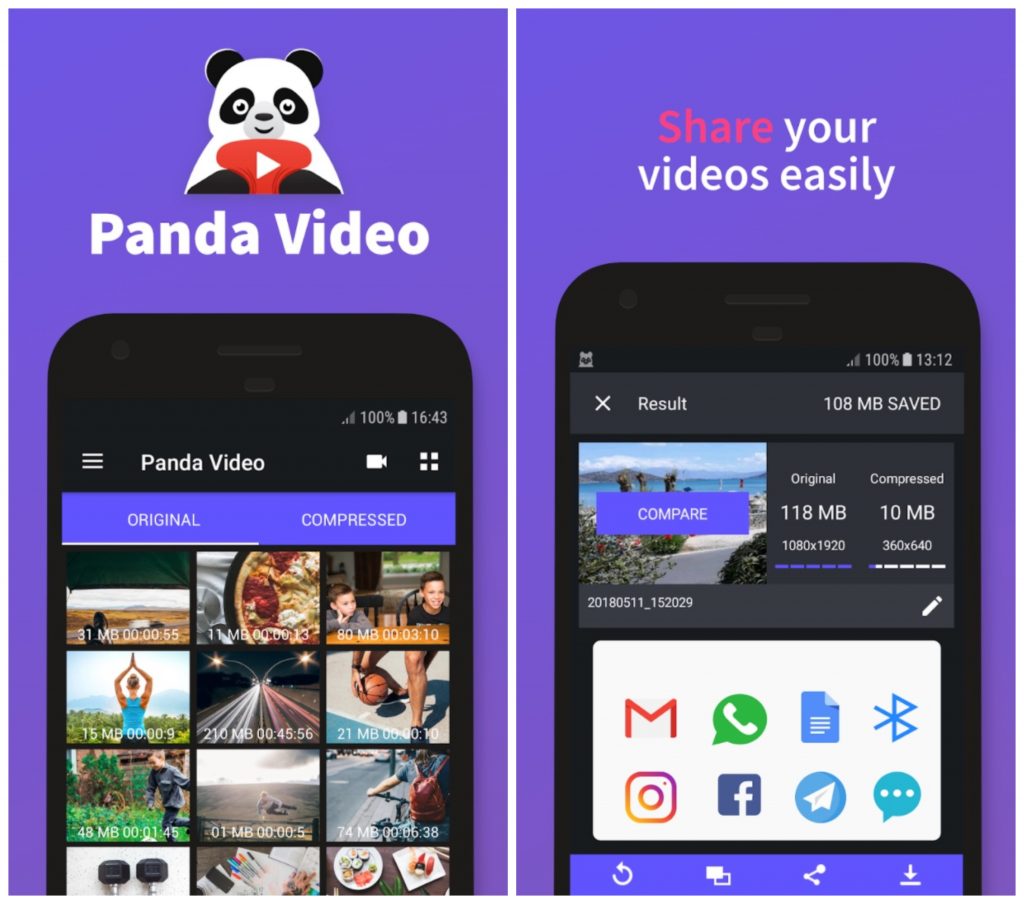 Downloads: 5000000 +
Customers rating:

(4.7 / 5)

Video Compress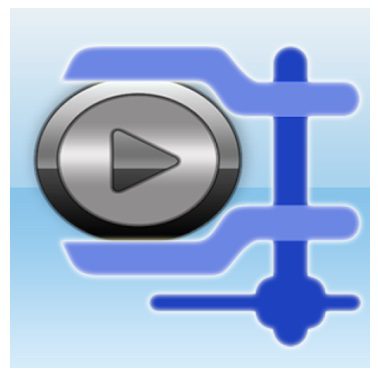 The Android app compresses the video to the optimal parameters for sharing on social networks and messengers and then saves it on your phone.
Among the features of the program is the variability of the quality of the compressed videos from high to low. If necessary, the user saves the original and receives an optimized copy.
The program works with the most common formats. It's simple and works quickly. The compression level can also be increased by removing the audio tracks. Also, compression rates increase in proportion to the length of the video.
Created clips are displayed in the gallery. The application also extracts subtitles, performs picture rotation, grayscale images, and converts videos to audio MP3s.
Pros
Compact application;
Compressed video with selectable output quality;
Easy operation;
Supports most video formats;
A source file is saved;
Built-in editor;
Processing speed.
Cons
Unable to select a save format;
According to user feedback, after an update at the beginning of 2021, the program fails to work properly.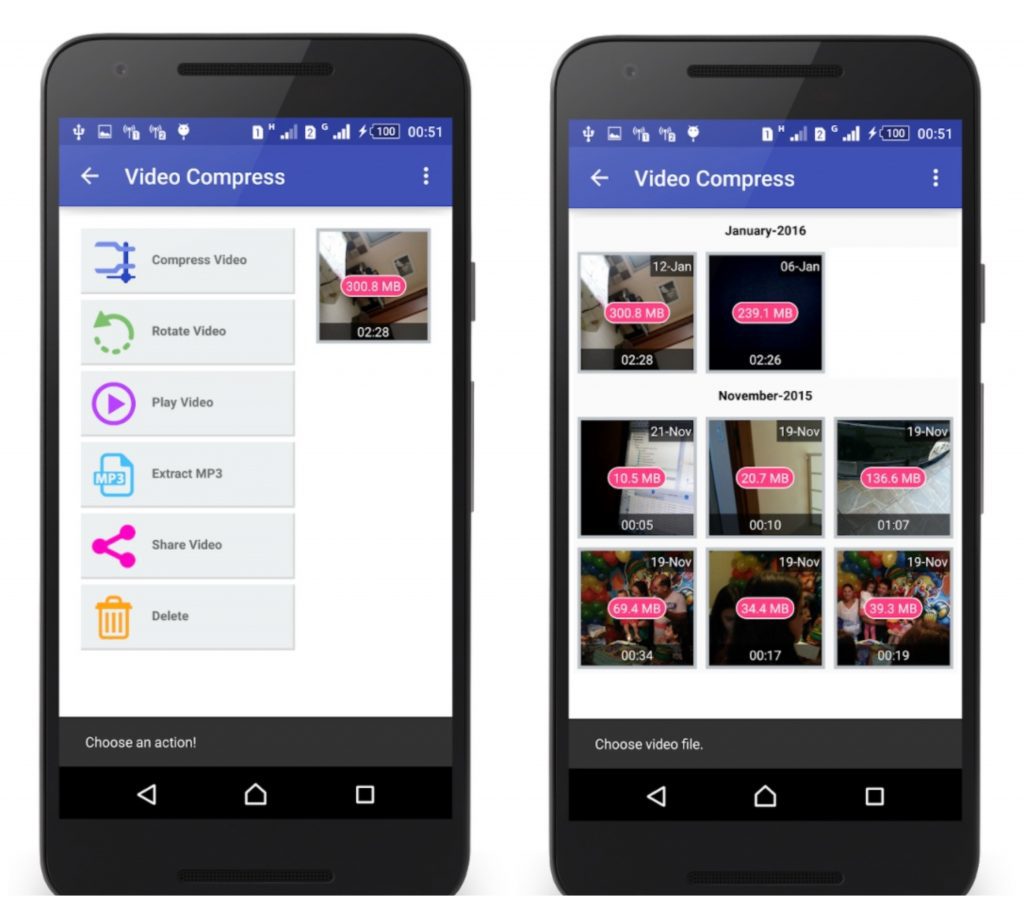 Downloads: 5000000 +
Customers rating:

(3.9 / 5)

VidCompact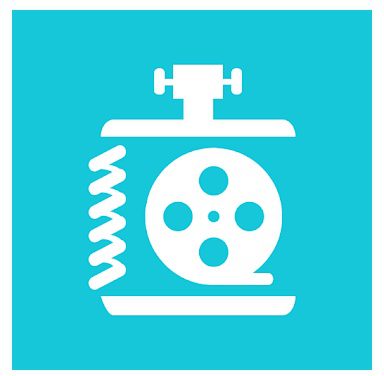 The following video compressor features simple controls and omnivorous formats. Of the features – integration with video hostings and social networks.
VidCompact supports not only MP4, but also 3GP and Apple M4V, but the conversion is only possible in MP4, and we are promised the best quality. The application interface is devoid of advertising.
To convert just select the original file and go to the presets. For example, AVI can be trimmed, but not with the slider with the preview, but the counter. Also selects the resolution, but only 480p maximum.
It's not necessary to save the file to the gallery and then place it on the social network. The program knows how to immediately convert and send to your destination. Also, the program has a full storyboard, which is useful when trimming.
Pros
Converts to MP4 with high quality;
Supports many file formats including AVI, MKV, FLV, RMVB, 3GP, MPEG, WMV, MOV, and more;
Easy to use, quick to select the duration and resolution of video output;
Send content to social networks directly from the program;
Video trimming.
Cons
You can use only some basic features for free;
If you want to use the Pro feature, you should purchase a VIP.
VidCompact really deserves attention because it works with several types of files, compression is complete and without much loss of quality, there is a storyboard and no ads.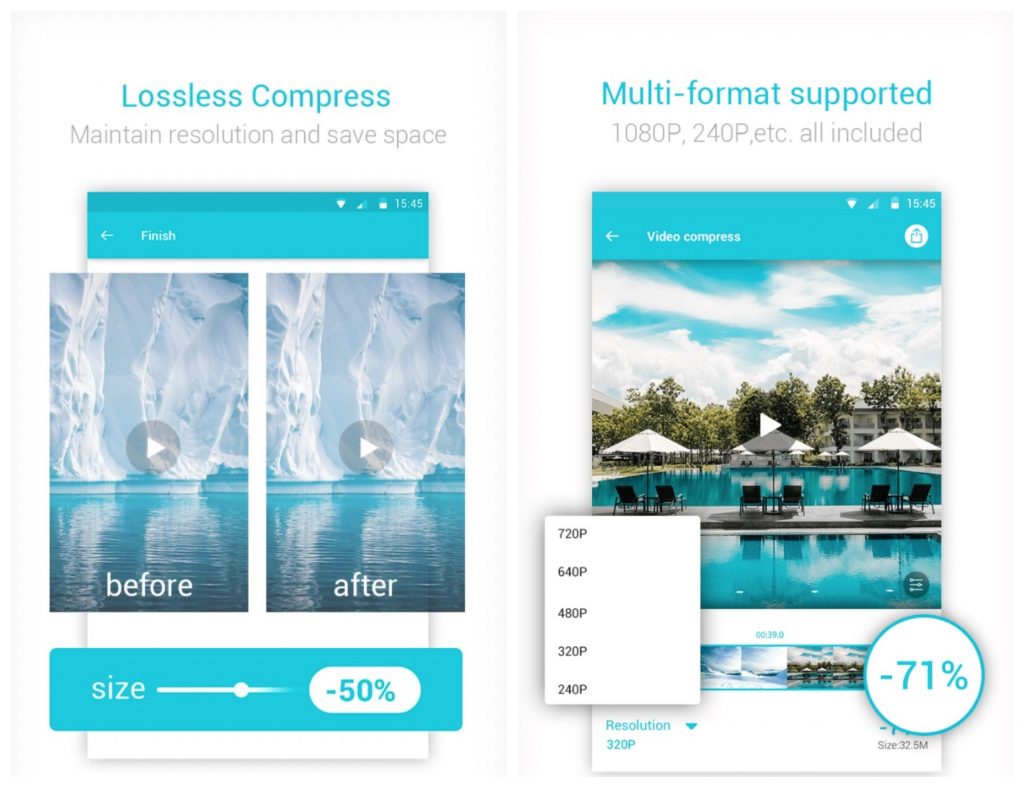 Downloads: 10000000 +
Customers rating:

(4.6 / 5)

Video Converter, Compressor MP4, 3GP, MKV,MOV, AVI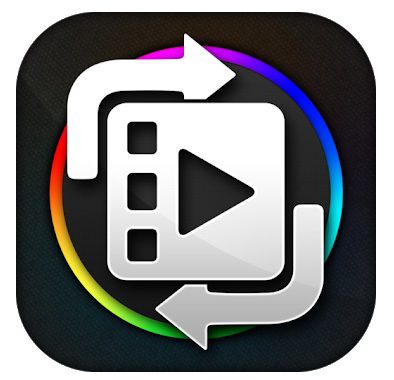 Video Converter, Compressor MP4, 3GP, MKV, MOV, AVI is an application that allows you to convert and compress any files on your phone. It really supports almost all existing files at the moment, which is very convenient.
You will not have problems with the fact that some element is not readable and can not be processed. It works with all files, from the most famous ones to those that are very rare.
The controls are convenient and easy to use. With the app, you can even trim your video, saving only the segment you want. It's also possible to turn your video into an audio recording, which is incredibly convenient. There are even more useful features waiting for you inside the program.
You will find the application useful for those users who regularly have problems opening and editing files. You will get access to all the features of this application and will be able to use it for an unlimited amount of time completely free, processing a large amount of information.
Pros
An excellent converter even in the basic, not pro version;
Performs all basic functions;
Converts without losing quality.
Cons
It may seem slow to convert.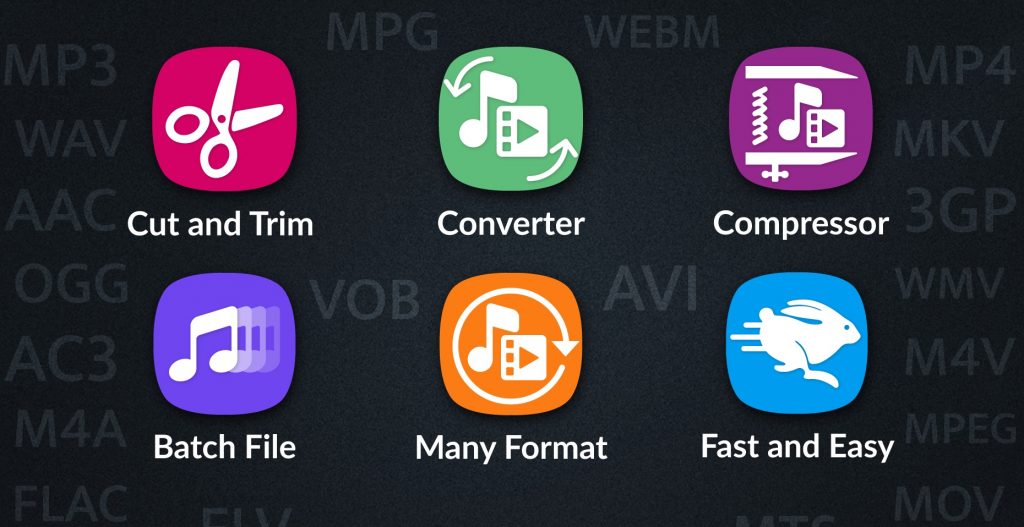 Downloads: 5000000 +
Customers rating:

(4.4 / 5)

Video Compressor – Compact Video(MP4,MKV,AVI,MOV)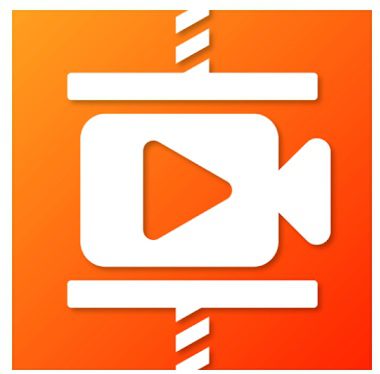 Video Compressor is a program that can compress video files. With it, you won't have to worry about videos taking up too much space in the memory of your mobile device.
The program also allows you to choose the size to which you can compress your videos.
The program allows you to achieve excellent results in compressing videos. All of them retain the quality as much as possible. Therefore, if you often shoot videos on your mobile device, this application will definitely come in handy.
Now let's talk separately about the compression process. The program supports a huge number of formats. All this allows you to quickly achieve the desired result and therefore gives you unparalleled opportunities for implementation.
For example, you shot an interesting video, but it's in a format you don't want. This is where the application comes to the rescue, just choose the desired final format and that's it. Compresses, by the way, it pretty fast.
Pros
Allows you to compress and convert almost any video format;
Compress without loss of quality;
Gives the user a transparent and flexible way to select the level of compression.
Cons
Some users complain about the slow compression process, but it depends on the capabilities of the phone.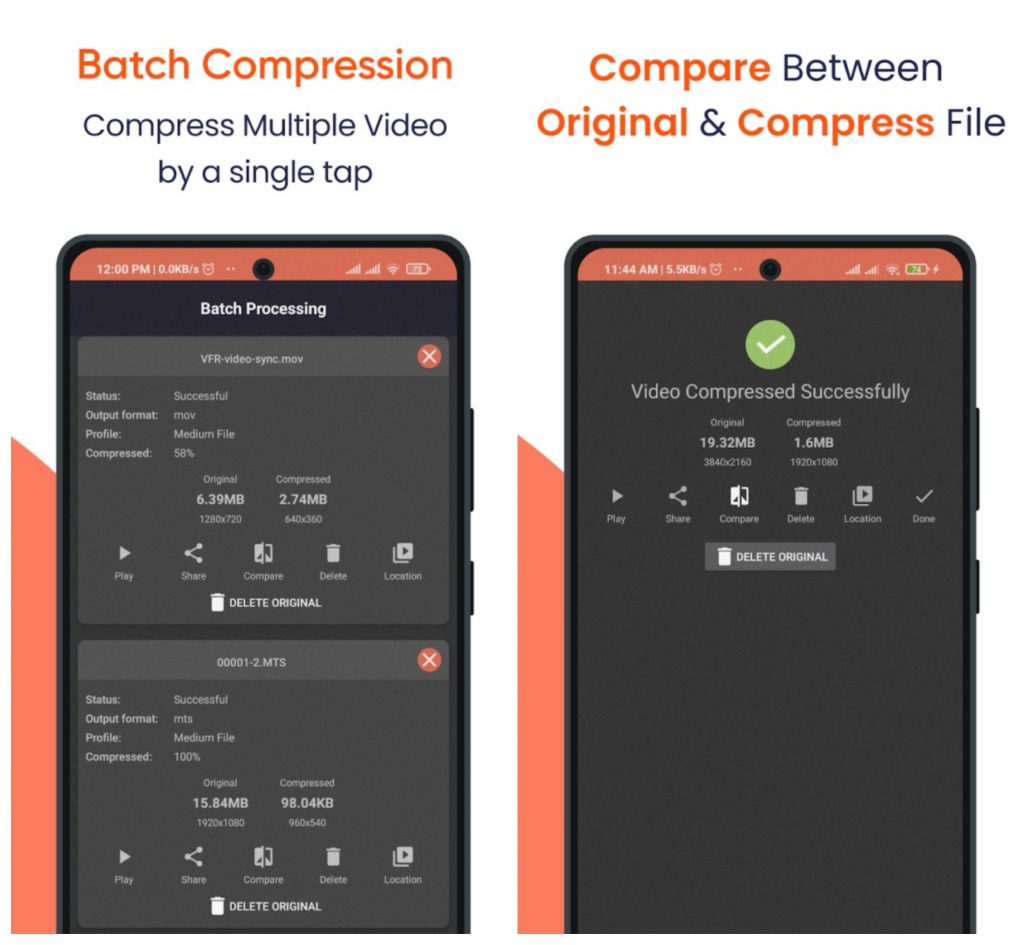 Downloads: 1000000 +
Customers rating:

(4.6 / 5)

Video Dieter 2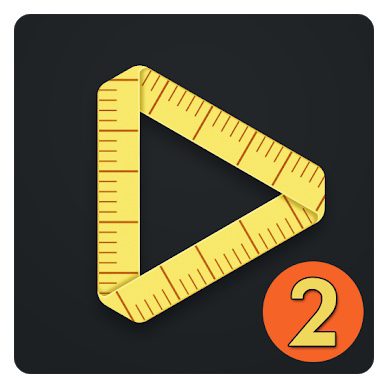 Video Dieter 2 is an interesting application with which you will get a lot of possibilities to edit video files. These can be pre-shot videos or downloaded to your device.
The biggest advantage of Video Dieter 2 is the ability to quickly share the result (Whatsapp, Facebook, Instagram, Twitter, Telegram). When you start Video Dieter, already compressed videos are displayed first, if you have worked with the program before.
When compressing, two options are available: select the quality and resolution of the video. You can also delete unnecessary pieces of video, add music (we compress the size), time-lapse, slow-motion. There is a great collection of color filters.
A lot of adjustments will help you create unique clips. If you like to create something original, then this application will help you with that. If you are a creative person, you will love this video editor.
Pros
All features are completely free;
The possibility to create high-quality movies;
Edit videos the way you want.
Cons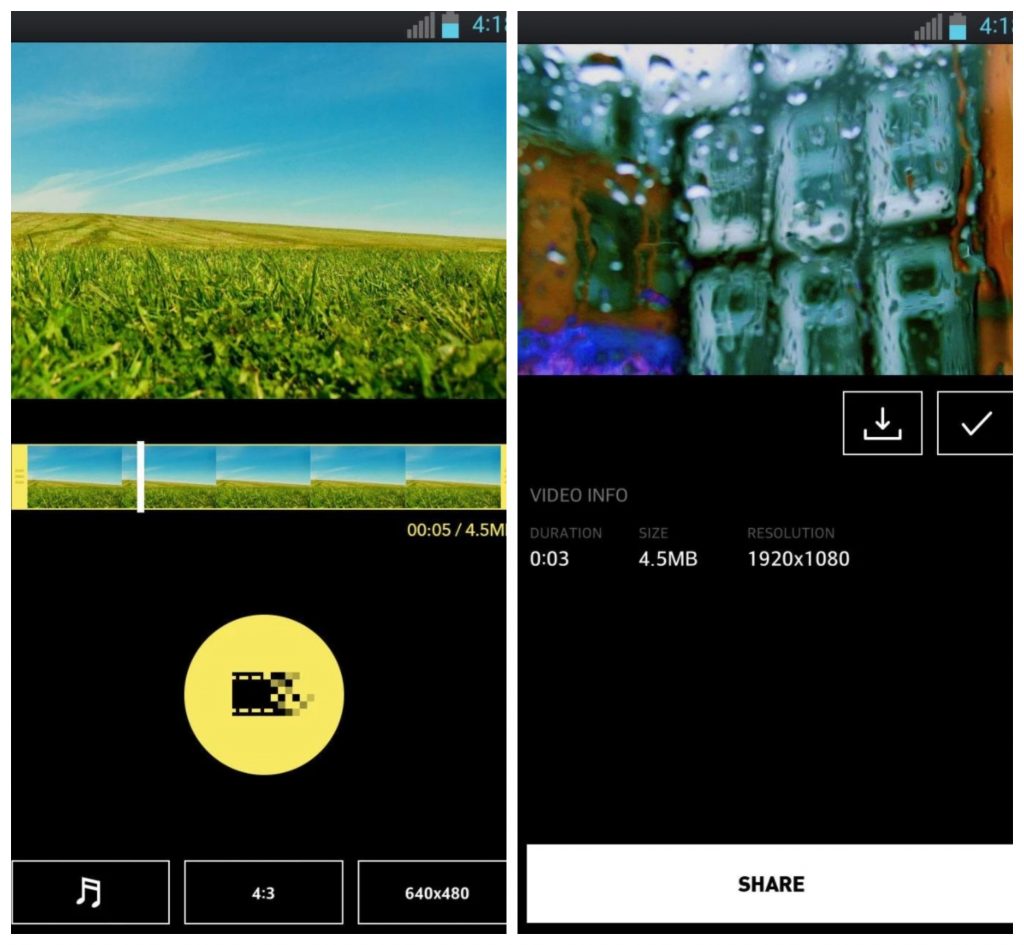 Downloads: 1000000 +
Customers rating:

(4.4 / 5)

Smart Video Compressor and resizer
Without a doubt, this application is a great option if you want to free up some space in your device's memory or make the process of sending media files easier.
Download Smart Video Compressor and compress your videos and photos in seconds. Smart Video Compressor is a press that will compress your video files in order to make the memory space even bigger.
Pros
Full-fledged work in the background;
User-friendly interface;
Good quality of processing.
Cons
Sometimes errors occur and the application crashes.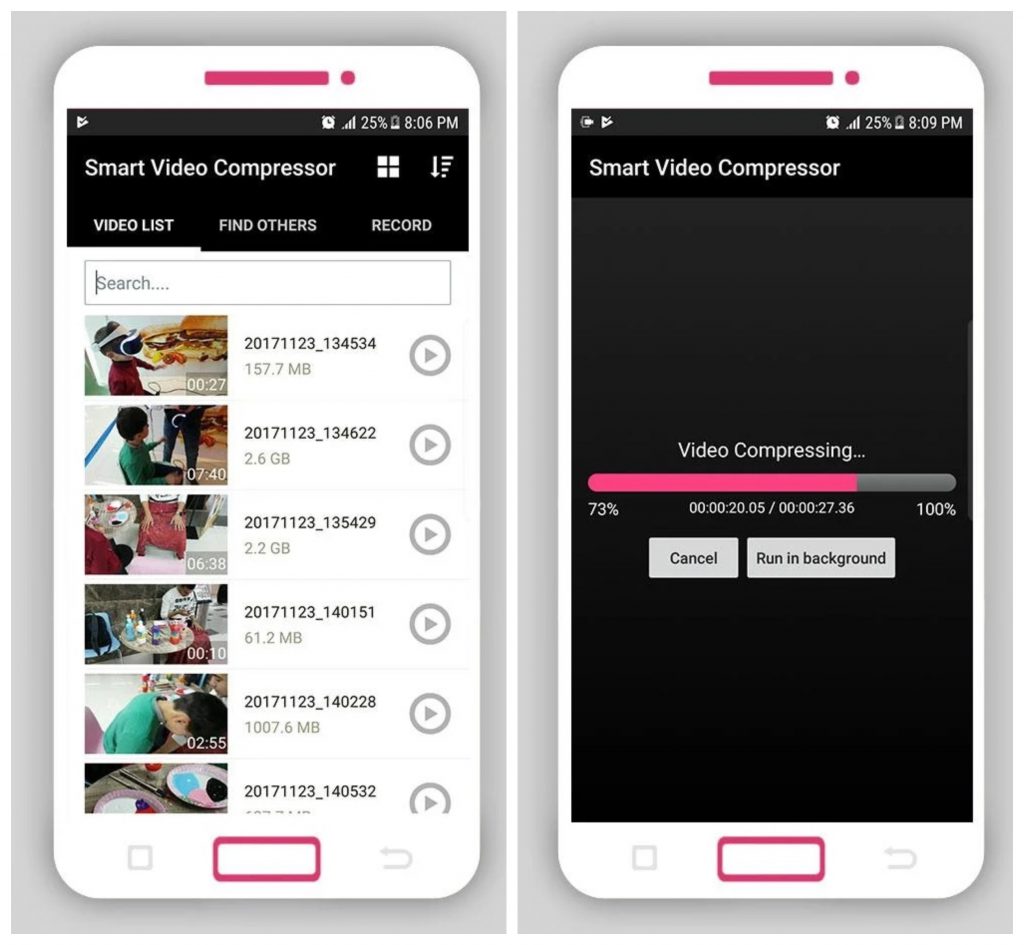 Downloads: 1000000 +
Customers rating:

(4.1 / 5)

You may also like: 10 Best file compressor apps for Android
Video Compressor & Converter – Fast Compress Video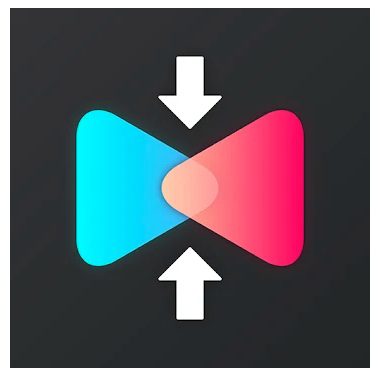 Video Compressor & Converter is a good converter with a wide range of functions. It can compress almost any video format without significant loss of quality.
It does its job perfectly. Those who have a lot of ads can simply turn off the Internet while the video is being processed.
After successful compression, you can share the video on any social network right from the application.
Pros
Processes quickly;
Convenient and understandable.
Cons
Lots of ads;
Loss of quality when compressed.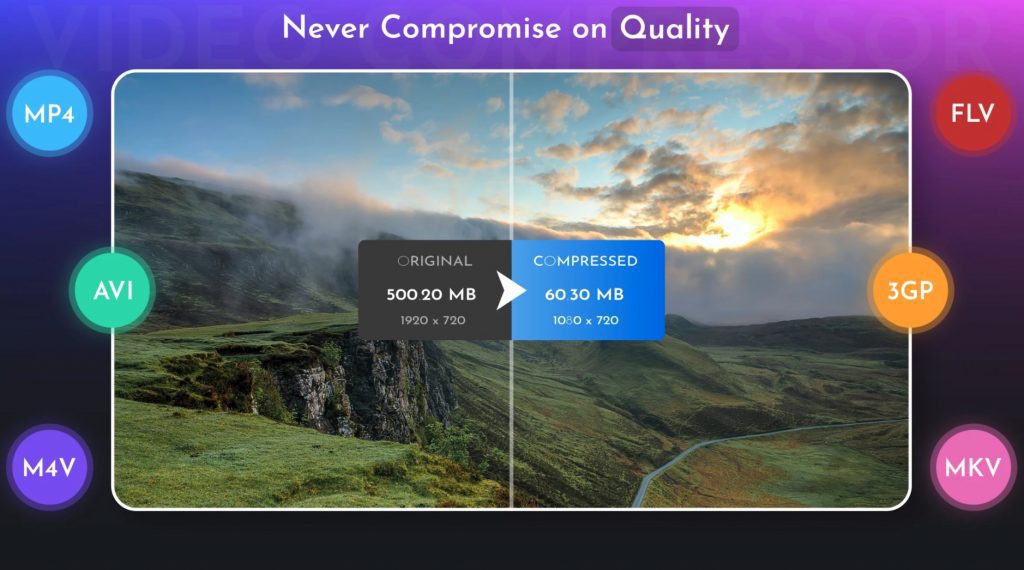 Downloads: 1000000 +
Customers rating:

(4.7 / 5)