As we are getting used to conduct business in the situation of the worldwide pandemic, it becomes clear that almost all spheres of our lives need to be updated. And even though it might seem like the software is the only way out to save business communication, it is clear that it needs to go through serious alterations as well.
You may also like: 9 Best Digital Signature Apps for Android
There are lots of collaborative software apps on the market, but there is only a few decent business chat app that would allow project managers and their teams to chat and work on the project in the same app – without the necessity to switch to the messengers every second.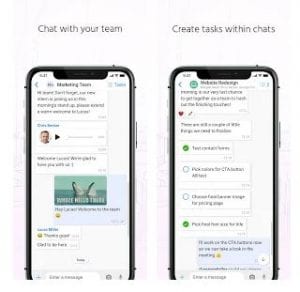 If you're already familiar with the Zenkit app, you will find that Zenchat is a more sophisticated version of it where you now can create group chats. Well, you can message in private as well. You can add people via email or from your phone's contacts. The number of chats that you can create is unlimited.
One of the most convenient and prominent features of the Zenchat app is probably the possibility to convert any message here into a task. No more hassle with rewriting all the information from messages to your project management software – now you can add it automatically with a couple of clicks.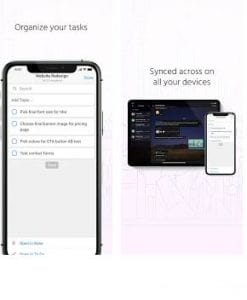 You will find that there is a separate section in the app for that – you can find it below all the other categories listed and it's called "my workspace". There you will find all the tasks which were established during the conversations and those conversations are automatically categorized depending on which project they belong to.
In other aspects, you get the classic Zenkit interface with 3 categories: tasks, inventories, and documents. If you had an account in this app before, you can use it to log into the Zenchat app.
The best thing about this app is its built-in chat feature allows focusing on the project only, escaping the mess of switching between messengers and apps during project discussion – and therefore, significantly boost the productivity of the team.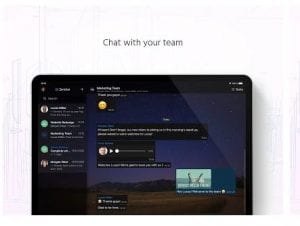 It also helps to avoid all the conversations, not related to the business, which often happens in informal messengers, like WhatsApp or Telegram.
What is more, the app is remarkable for its user-friendly interface and easiness of usage – all the categories are logically divided into sub-categories, so you can always choose if you want to add any detail to a document/task/subject, or not.
You may also like: 9 Best Java Compiler Apps for Android
In general, this app is recommended to all the project managers/agile managers/students working on project/business development managers and anyone who has to deal with management at all.