To help you stay in the trend, here is our selection of the best Android customization apps, which you can get right now.
Smart Launcher 5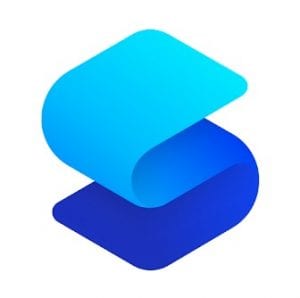 Smart Launcher 5 is a launch program for Android, which replaces the classic interface of your phone with another, so you will have easier and faster access to many of the necessary functions.
With Smart Launcher 5, you can access all your applications from the lock screen. You just need to click on the top left corner of the screen and a panel with icons of games and applications installed on your phone will appear.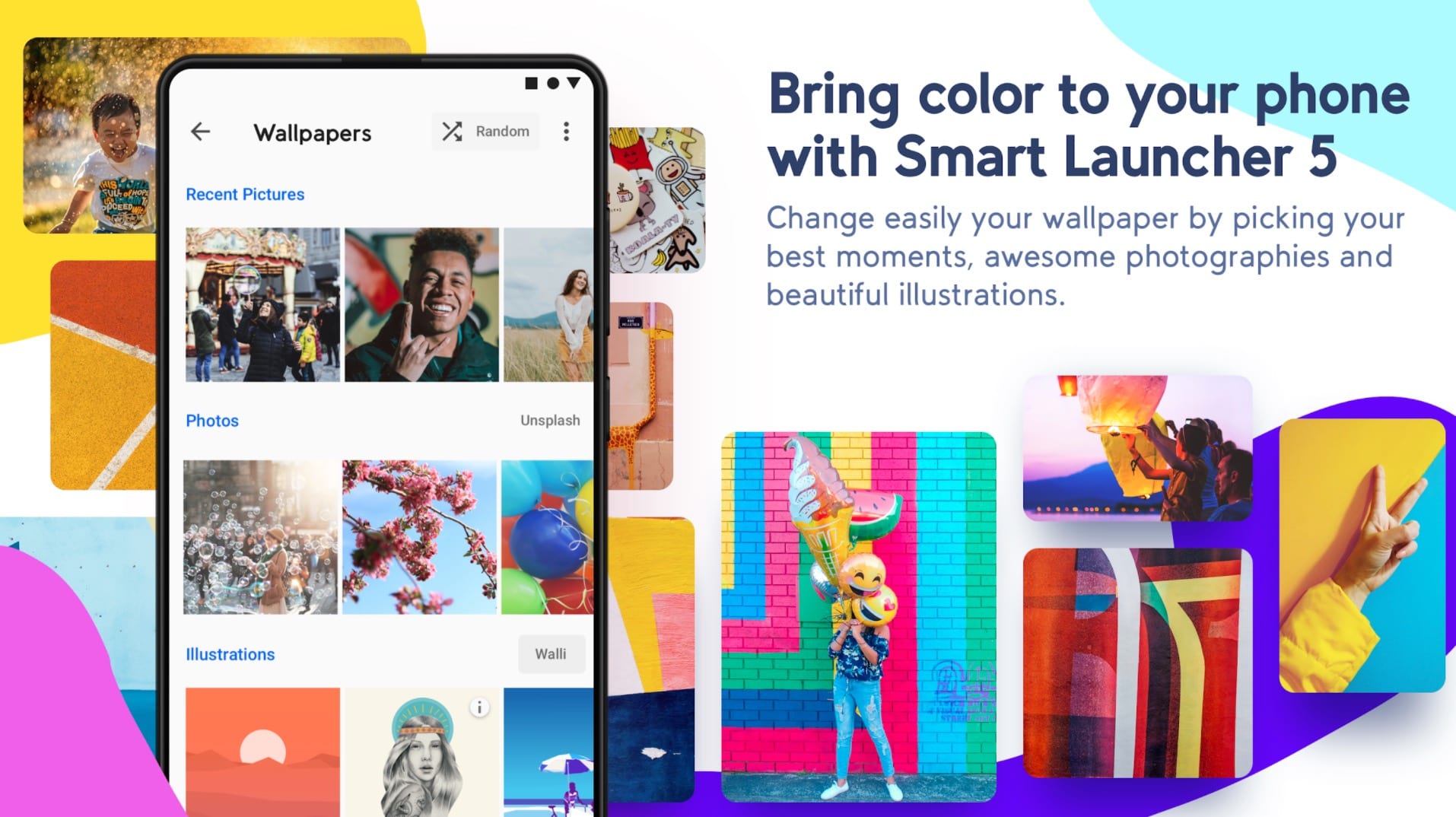 One of the most interesting features of Smart Launcher 5 is that the application organizes applications: for the Internet, multimedia applications, and games. You don't need to organize the icons yourself, because this application does it correctly.
Smart Launcher 5 unique features:
Atmospheric theme;
Adaptive icons;
Automatic sorting of applications;
Designed for one-handed use;
Ultra immersive mode;
Smart Search;
Built-in clock widget with the weather;
Notifications on the screen;
Protect your applications;
Wallpaper selection.
Smart Launcher 5 is an application to run programs that will help make working with your mobile device much faster and more convenient.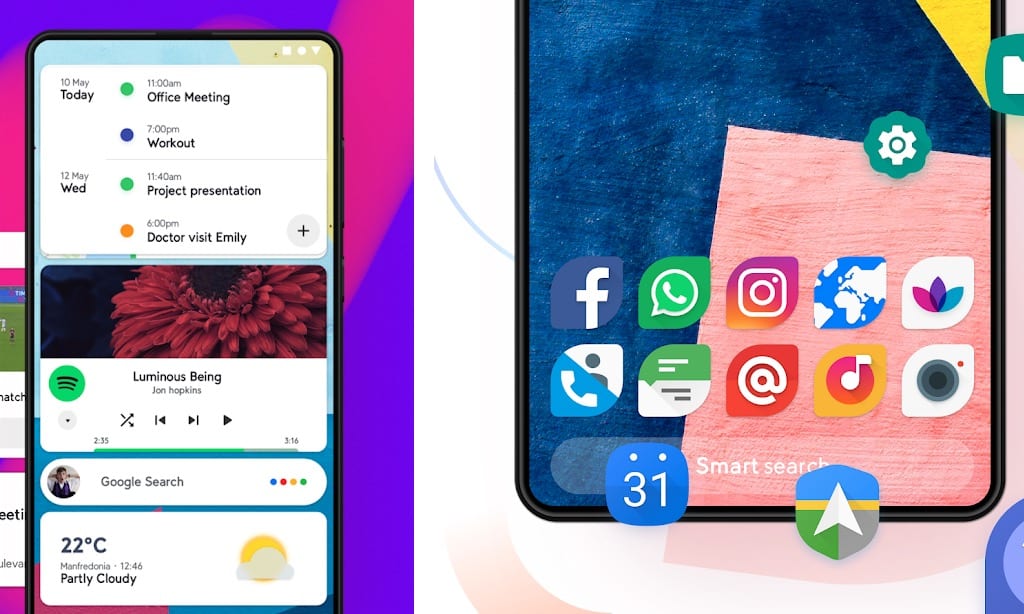 Downloads: 10000000 +
Customers rating:

(4.4 / 5)

You may also like: 15 Best Android theme apps
GO Launcher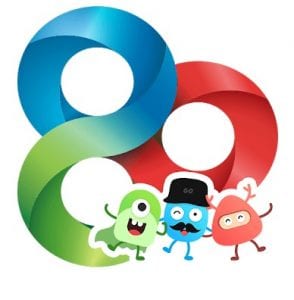 GO launcher is an excellent launcher, which is very popular among owners of Android devices. With GO launcher, you can change the interface of the smartphone with a variety of design themes.
The themes not only replace the preset shortcuts, which are responsible for running the applications, but in most cases have a few built-in wallpapers, which you can change in the settings of the Launcher.
You can also choose the type of desktop scrolling, smooth animation, various widgets included in the package or free download directly from the program interface in the settings of your GO launcher.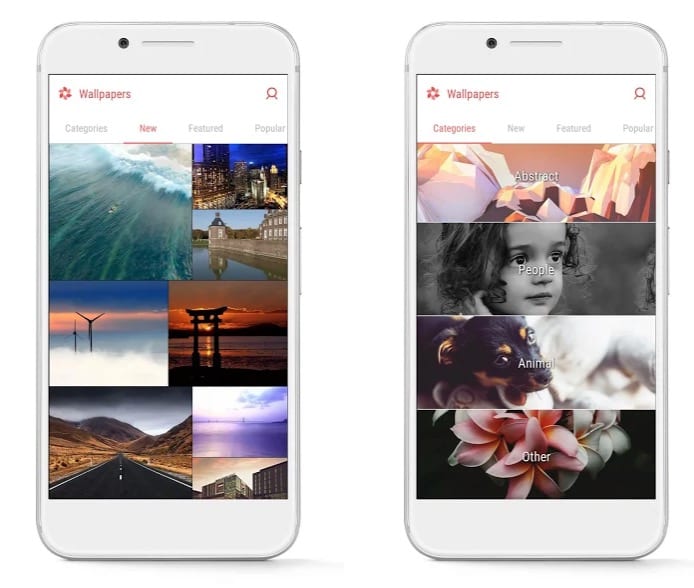 With GO activated, you have the ability to create and edit folders to sort applications, use gestures to manage desktops and menus of the launcher itself, add or delete desktops, resize widgets and much more that will make your device truly original.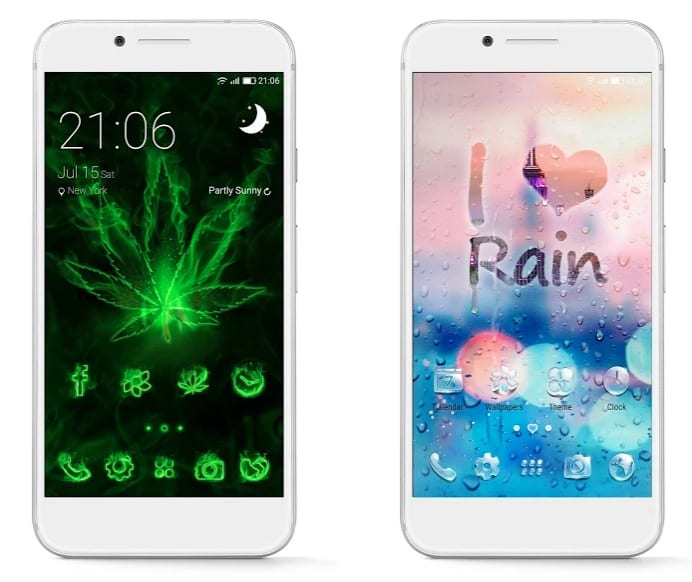 Downloads: 100000000 +
Customers rating:

(4.5 / 5)

Nova Launcher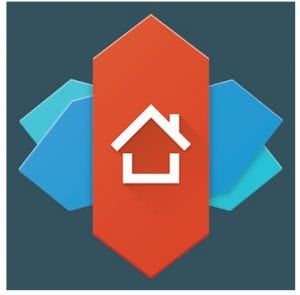 Nova Launcher is another customization app for smartphones and tablets based on Ice Cream Sandwich, which will allow you to feel the native interface of the new version of Android.
The fact that the manufacturers of devices actively impose on users their interfaces (TouchWiz, HTC Sense), not allowing them to take advantage of the beauty that Google has invested in an updated operating system.
The application can not boast a large number of settings, and if you compare it with GO Launcher, they are almost none. However, it has a positive side, the application works very quickly and smoothly, as there are no unnecessary functions.
Immediately after the installation of Nova Launcher, on the desktop and at the bottom, there will be carelessly scattered icons, hinting that if you want everything to be beautiful, – adjust manually. And if the aforementioned Go Launcher offers to import icons and widgets from the past Launcher, then here such luxury is not to be expected.
The functionality of Nova Launcher is extremely limited. For example, to remove the tab with widgets in the main menu, you need to buy a Prime-version. In general, developers are greedy with the settings. In the end, it is more like a demo version, not a full application.
Despite the obvious disadvantages, Nova Launcher has very beautiful and smooth flipping effects. Also in defense of the Launcher, it can be said that it develops very quickly, the mini-updates are released almost weekly, which means that developers have not thought to give up their project.
The result is Nova Launcher is a beautiful and moderately functional launcher, which is definitely faster than standard TouchWiz and Sense, but inferior to its competitors in terms of settings. The free version allows you to feel only the basic functionality, and for all the additional features you will have to pay once to buy the Prime version.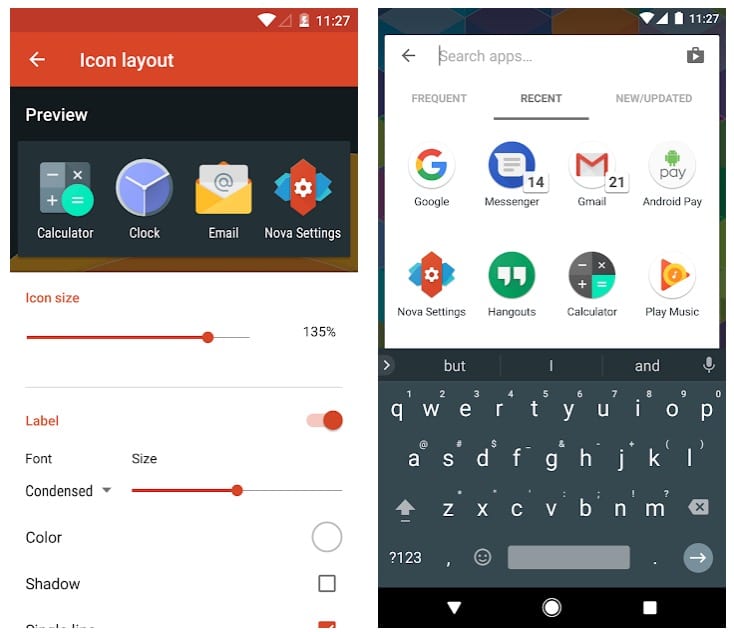 Downloads: 50000000 +
Customers rating:

(4.5 / 5)

Evie Launcher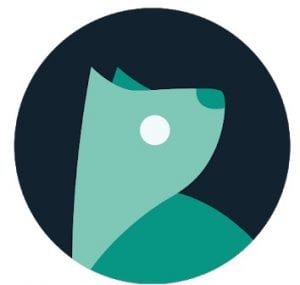 Evie Launcher is designed to help you use your Android much more effectively. Without the need for many ridiculous and endless configuration options, Evie allows you to quickly access any application installed on your device.
Evie focuses on offering a few fine-tuned functions and quality performance.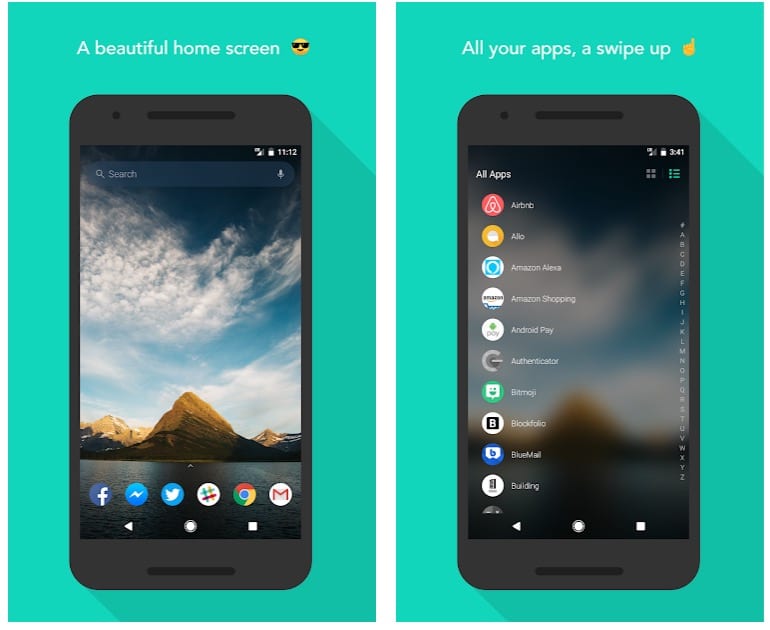 With this philosophy in mind, although Evie doesn't offer any revolutionary features, Evie really shines with its simplicity. It provides users with enough configuration options to change icon packets and perform basic settings such as resizing and aesthetics, changing folders and customizing home screen sizes.
Crucially, there aren't many configuration options and you may not find what you're looking for, but there are still enough to set things up exactly the way you want them to. The result is a startup panel that gives you a new look at the device.
Evie Launcher is really a great launch program. With its reduced size, elegant interface and extraordinary processing speed, this application has proven to be an interesting alternative to any launch program you can use.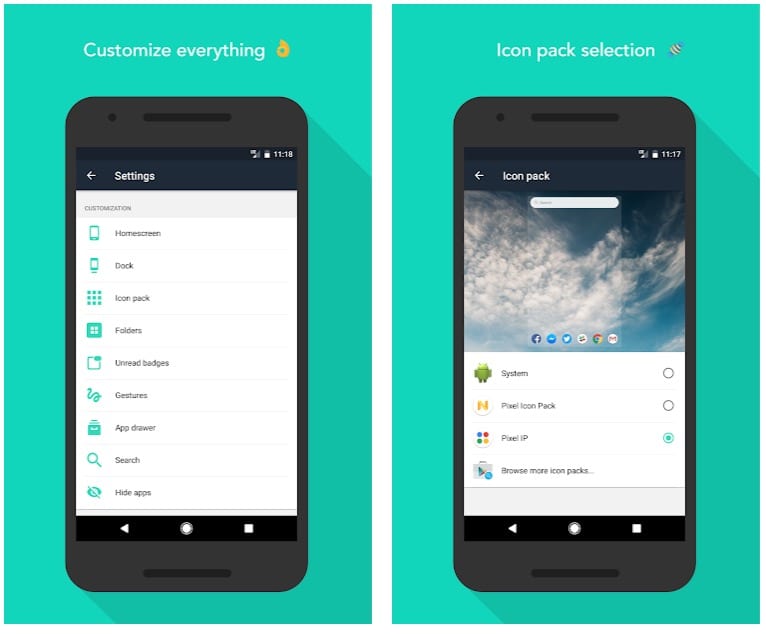 Downloads: 5000000000 +
Customers rating:

(4.5 / 5)

AIO Launcher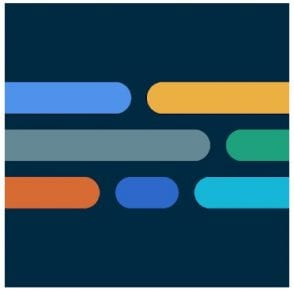 AIO is one of the most unique launchers in this review. It turns the home screen into a vertical feed of the most relevant widgets. AIO tries to give you an idea of what is going on with your device as well as with the applications and event and communication services that you have connected.
For everything that is not immediately available on the main screen, there is a universal search button in the bottom right corner. AIO is more than any other launchers, it is fully widget oriented.
This makes it easy to get to convenient functions such as a calculator or timer. In addition, it adds features for advanced users, such as a real-time memory usage panel.
AIO Launcher is not quite an ordinary home screen. It has no colorful icons, lots of animation effects, and a variety of topics. Instead, AIO Launcher uses useful screen space to show you the most important information.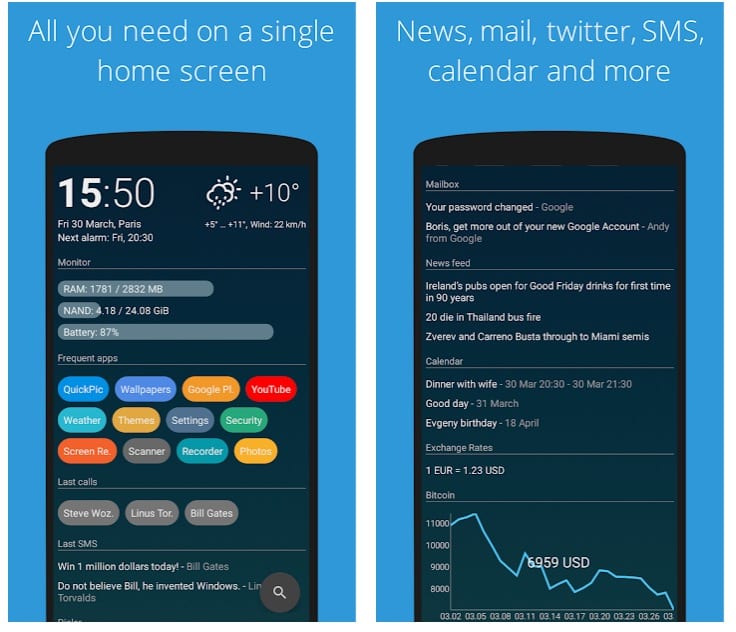 Downloads: 500000 +
Customers rating:

(4.5 / 5)

Niagara Launcher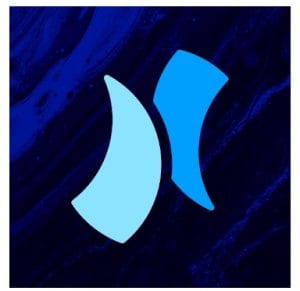 If AIO was simple by replacing your applications with functional widgets, Niagara is the opposite: it puts your applications forward and in the center.
Instead of a docking station, your main home screen is simply a date, time, and up to eight of the most frequently used applications (which you choose when initializing). For all other applications, simply swipe down vertically on the right side to call all applications that start with the letter of your choice.
When you select a letter, you can see adjacent letters and their applications with the letter you selected in the center of the screen so you can click on the application you want to use.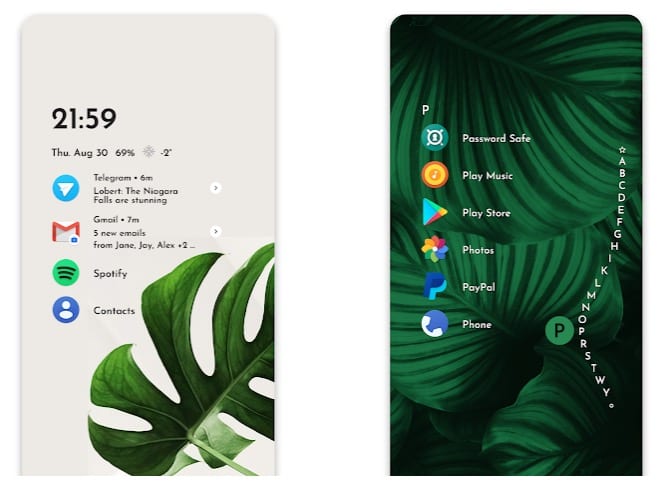 One of the most interesting features in Niagara Launcher allows you to read messages right on your home screen. In this case, you will be able to see incoming messages right under the icon of the corresponding application, such as WhatsApp, LINE, or Telegram, and you will not need to open these applications.
Despite its simplicity, Niagara gives a reasonable degree of customization. You can still install a package of icons, if you want, and choose between light and dark themes. You can also decide whether to display the date and time or vertical alphabet. If you are using a smartphone primarily to run apps, this is for you.
Niagara Launcher offers a great design and takes up very little space. And unlike other launchers, doesn't offer a mass of unnecessary features that most users will never use, instead, you are offered a simple and user-friendly interface.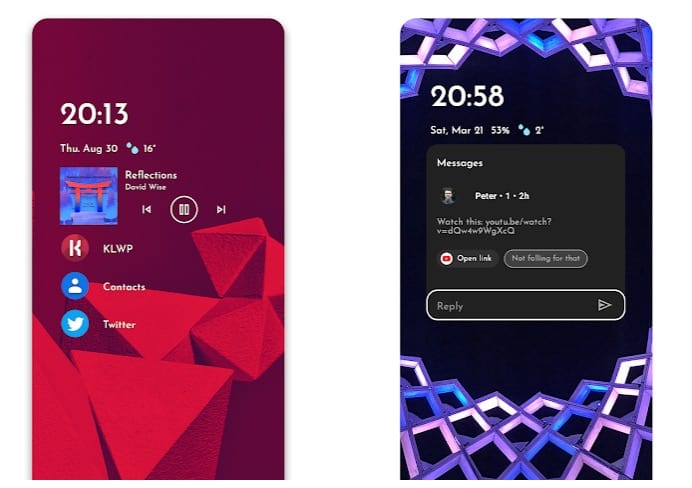 Downloads: 1000000 +
Customers rating:

(4.4 / 5)

Microsoft Launcher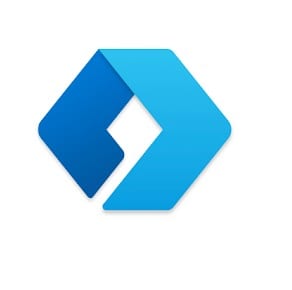 Microsoft Launcher is designed by Mircosoft company with a refined and practical interface. It doesn't have any unusual, new functionality, however, it offers everything that could wish the Android user from such a tool.
Mircosoft Launcher is divided into three windows. In the middle window, which is visible by default, you will find a list of applications most commonly used by you, as well as a list of recently used. Also, by sliding your finger up from the bottom of the window, you can open a list of all your applications (including the search bar).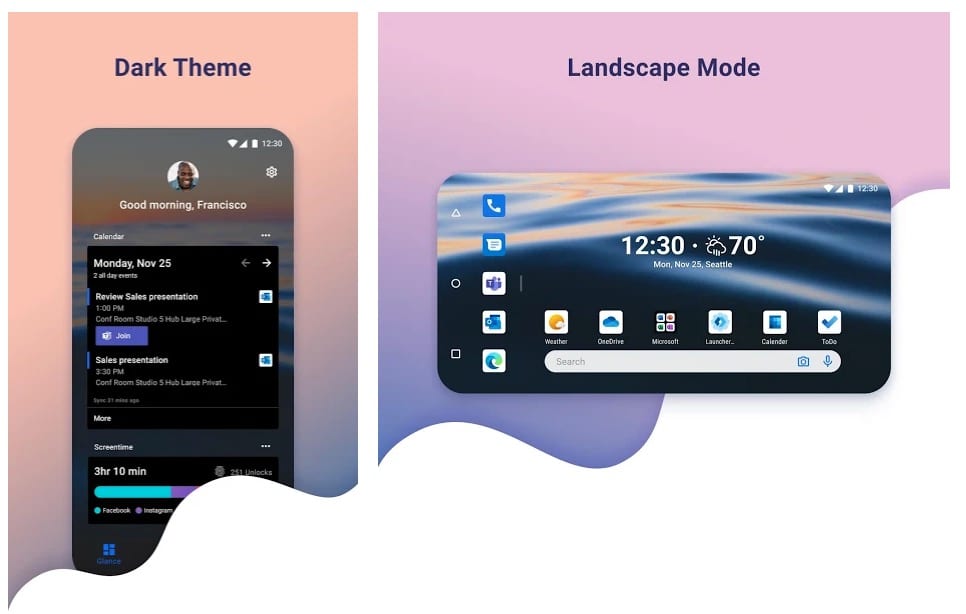 The window to the left of the main window contains the people you are most in contact with. From here, you can send emails and messages, or make calls to these contacts.
In the window to the right, you will find the upcoming events planned in your schedule and an alarm clock. So you just need to swipe your finger to see all the alarms, birthdays, or meetings.
Mircosoft Launcher is a great Android Launcher, which has a lot of really useful features and a beautiful interface. You can even specify in the settings that the desktop wallpaper is updated daily with the best image of the day in Bing.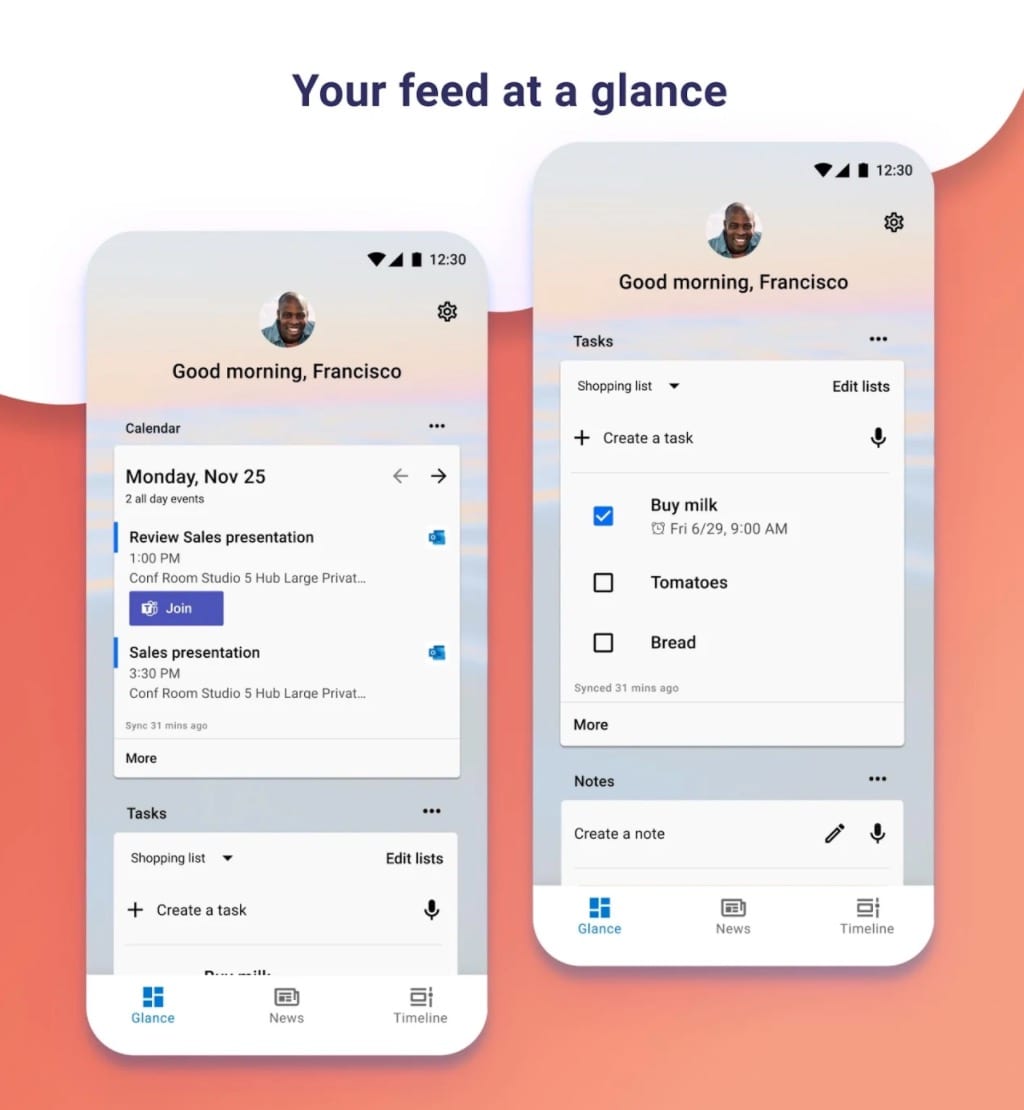 Downloads: 10000000 +
Customers rating:

(4.6 / 5)

ASAP Launcher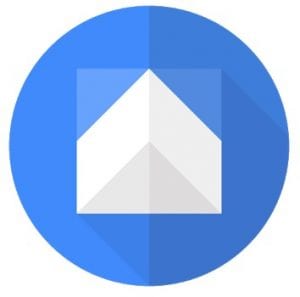 ASAP Launcher, as its name suggests, helps you do everything on your phone much faster than usual (the abbreviation ASAP stands for As Soon As Possible). The best part is that while staying true to this philosophy, it provides a well structured and sophisticated user interface.
The first thing that draws attention in ASAP Launcher is the absence of any other icons on the desktop except the five main icons at the bottom of the screen. However, if you swipe your finger up, a window will open, providing access to a drop-down menu with a smart panel with the most used applications.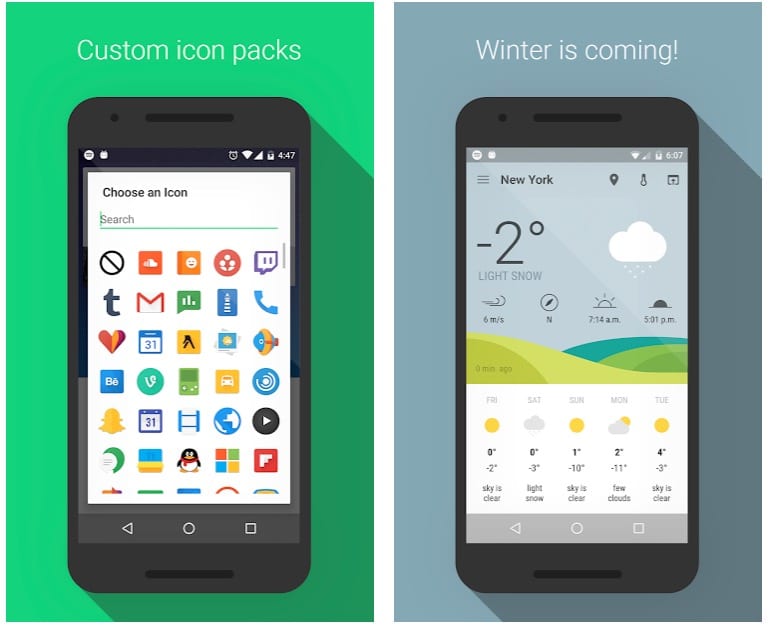 Another way to quickly access any of the applications is to slide your finger to the left side of the screen. This movement opens up a search bar, through which you can very quickly find any application. And if you drag your finger to the right of the screen, another drop-down menu opens where you can find all the parameters of your status bar.
ASAP Launcher is a full-featured, sophisticated launcher with an excellent set of features. It is also a worthy alternative, very different from the present-day launchers. There is also a music player integrated into the application interface.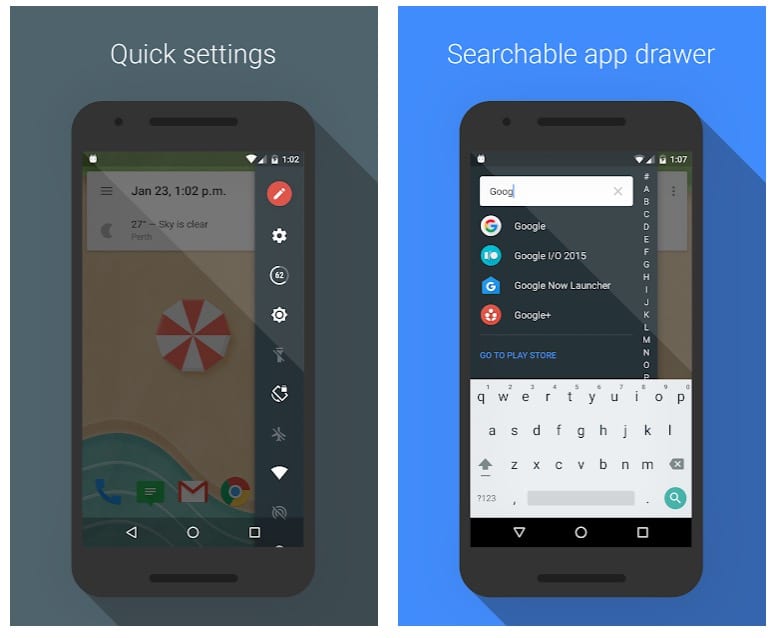 Downloads: 500000 +
Customers rating:

(4.2 / 5)

You may also like: 9 Best Wallpaper Auto Changing Apps for Android
Action Launcher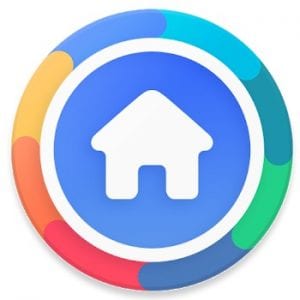 Action Launcher more than almost any other Launcher widely uses gestures on the Android home screen.
Shutters – this is the central part of the Action Launcher, allowing you to drag your finger on the icon of the application on the home screen to get the functionality of the widget of this application (if there is one) in the pop-up window.
It's really great if you have a lot of highly functional widget options, but you don't want to highlight pages and pages of your home screen to fit them all. Unfortunately, this feature is only available with the "Plus" option built into the application.
Other useful features of the application:
Quicktheme: watch how the colors from your wallpaper are magically used to automatically customize the design of your home screen elements.
Quickbar: customize the Google search bar at the top of your screen with shortcuts and apps of your choice.
Covers: an innovative look at traditional folders. Clicking on Cover will launch the application, swiping Cover will open a hidden folder that you can customize.
Quickdrawer: a list of all your apps from A to Z. And of course, you can also hide applications that you don't want to see all the time.
Use icon sets, scale icons, change application icons, rename apps, and much more.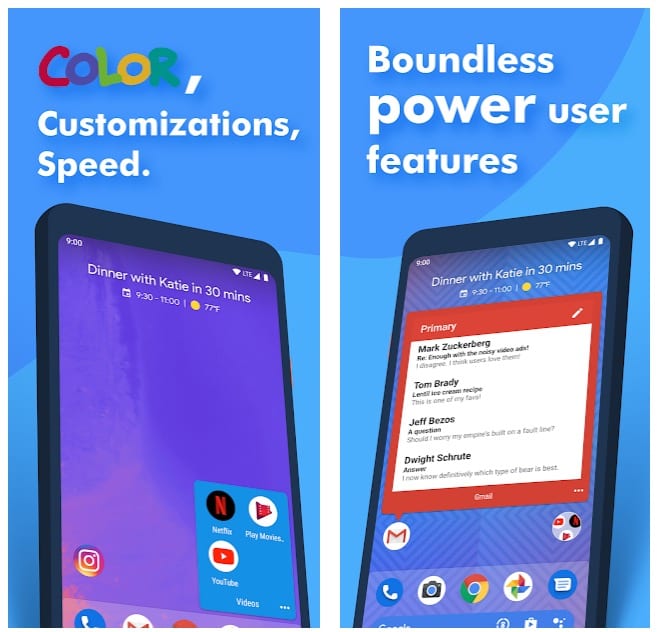 Downloads: 5000000 +
Customers rating:

(3.8 / 5)